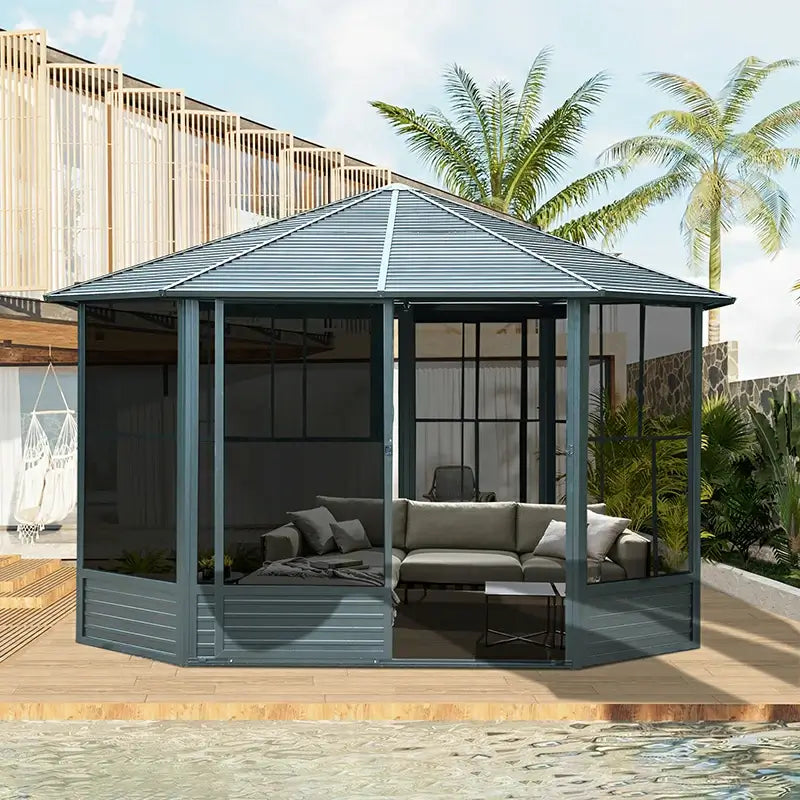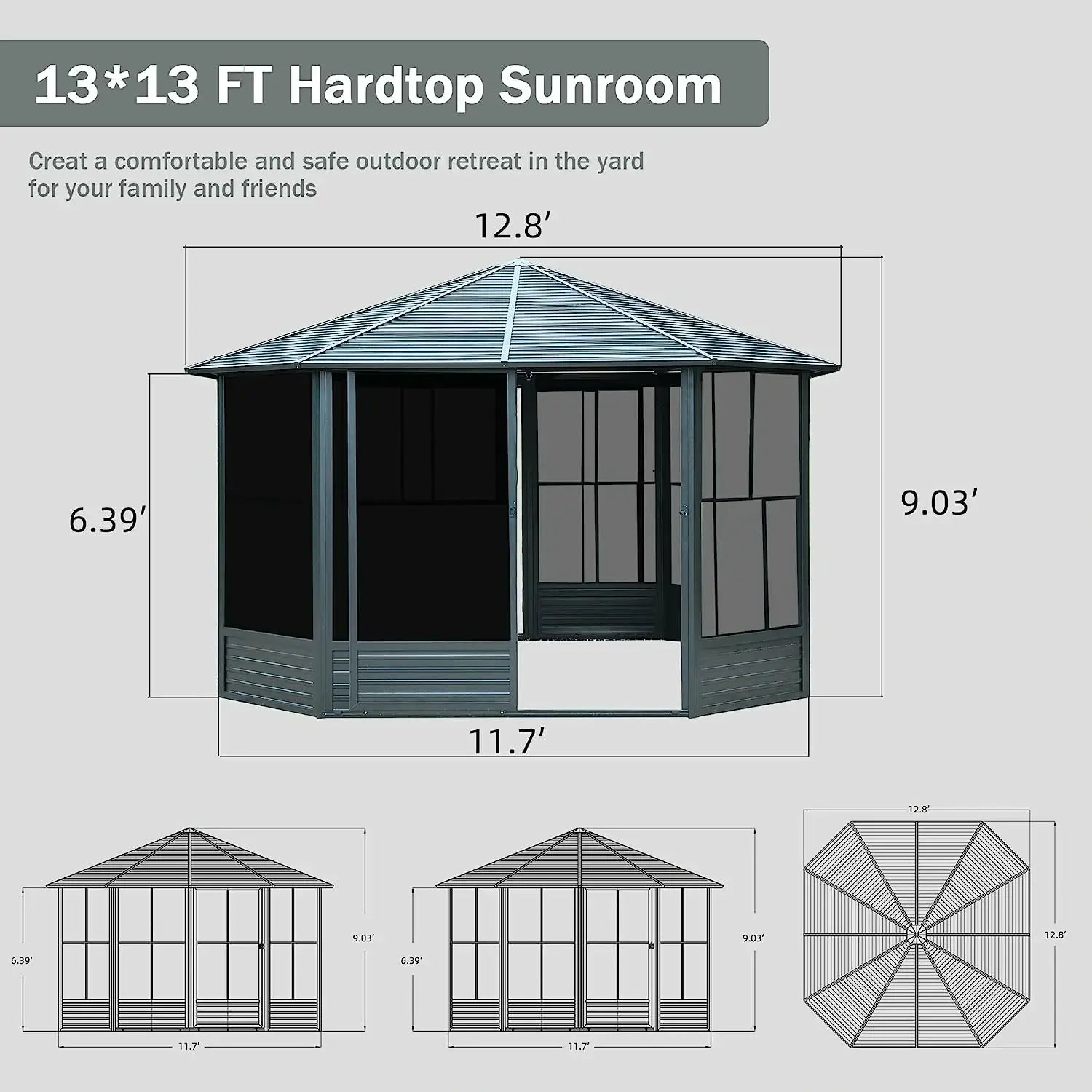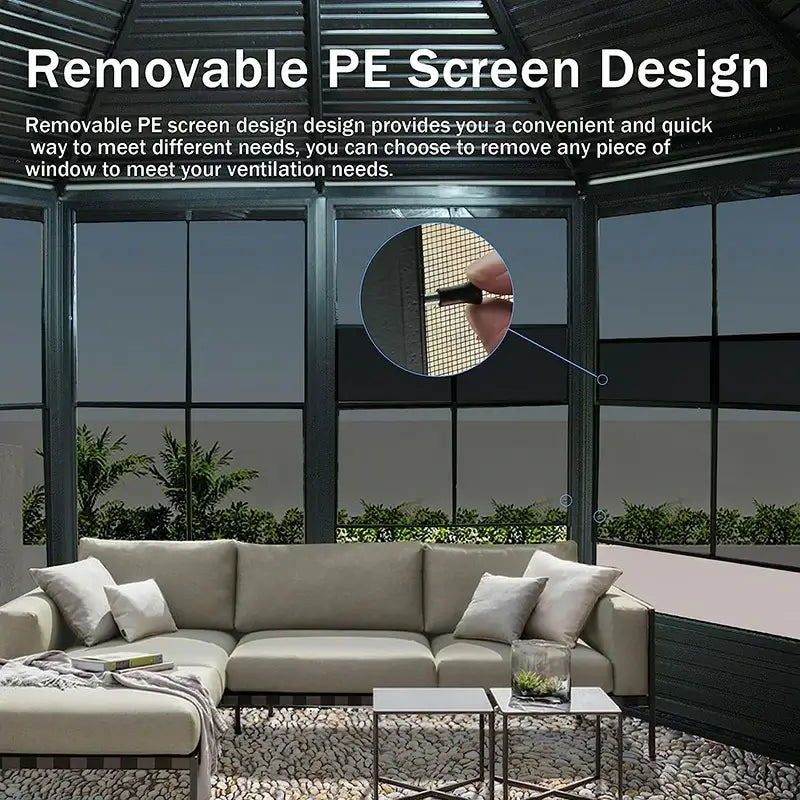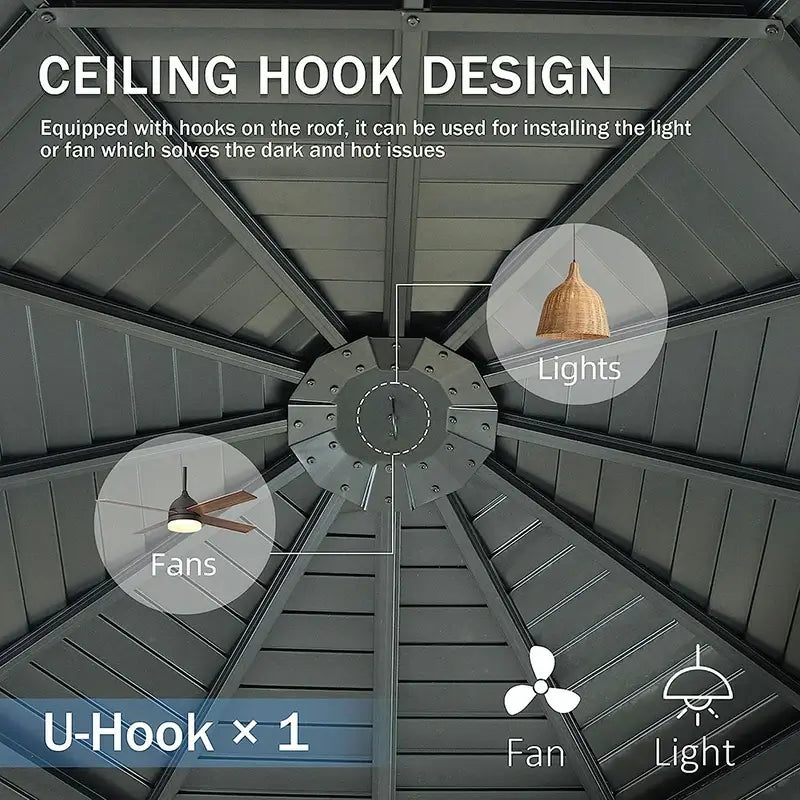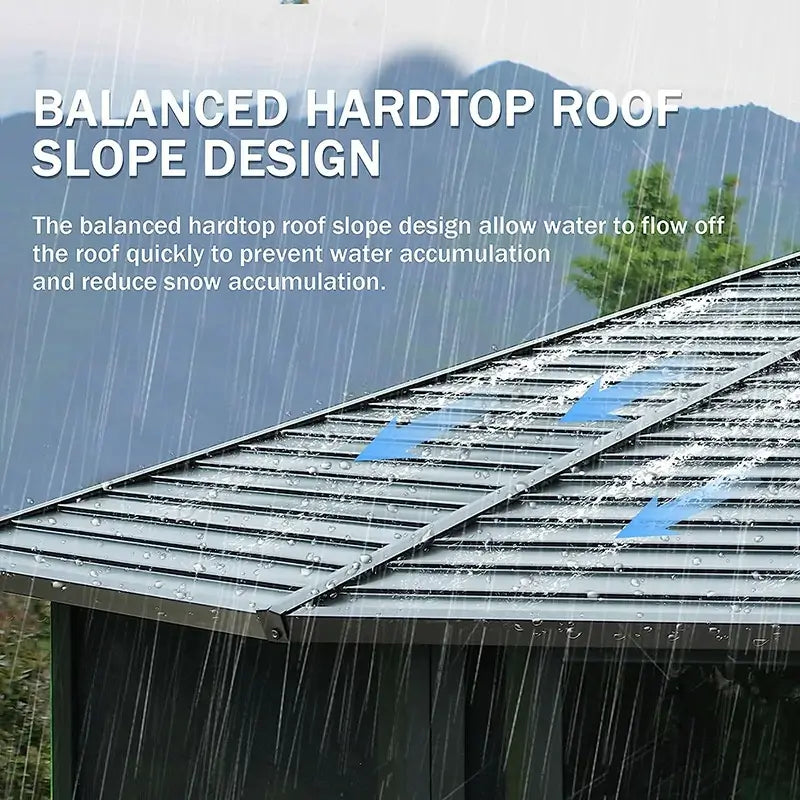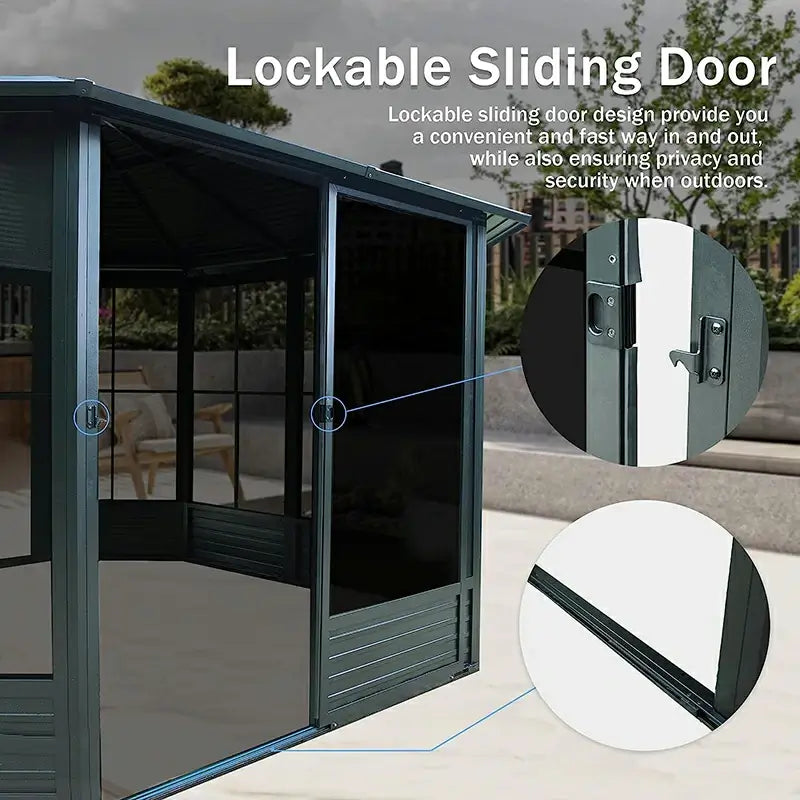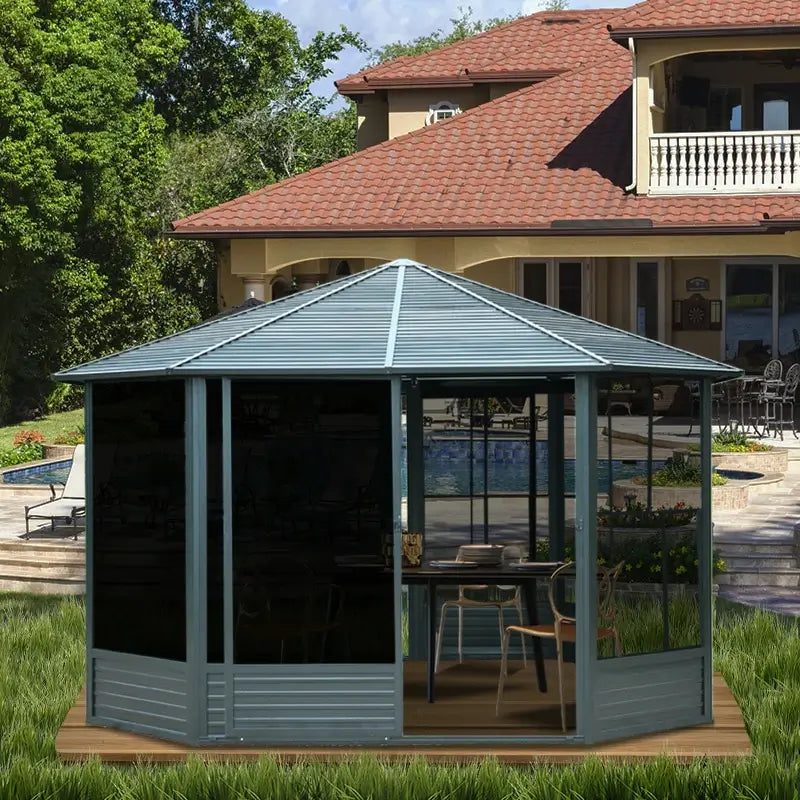 13' x 13' Sunroom - Octagonal Solarium
SKU: LGMF1404
Installation requirements
2-3 people are required to assist in the installation. Ladder and gloves are required for installation. Anchor the gazebo as soon as finish the installation.

Attention
Consult with your local governing authority / local municipal codes regarding the installation of temporary structures before purchaser and/or assembly. This structure may require a permission.

Installation services
The installation of the sunroom might be a bit challenging, but our collaborating professionals are here to make it convenient for you. Please visit HANDYBUDDY to schedule your installation service.

Disclaimer
All the installation service from website is from thrid party!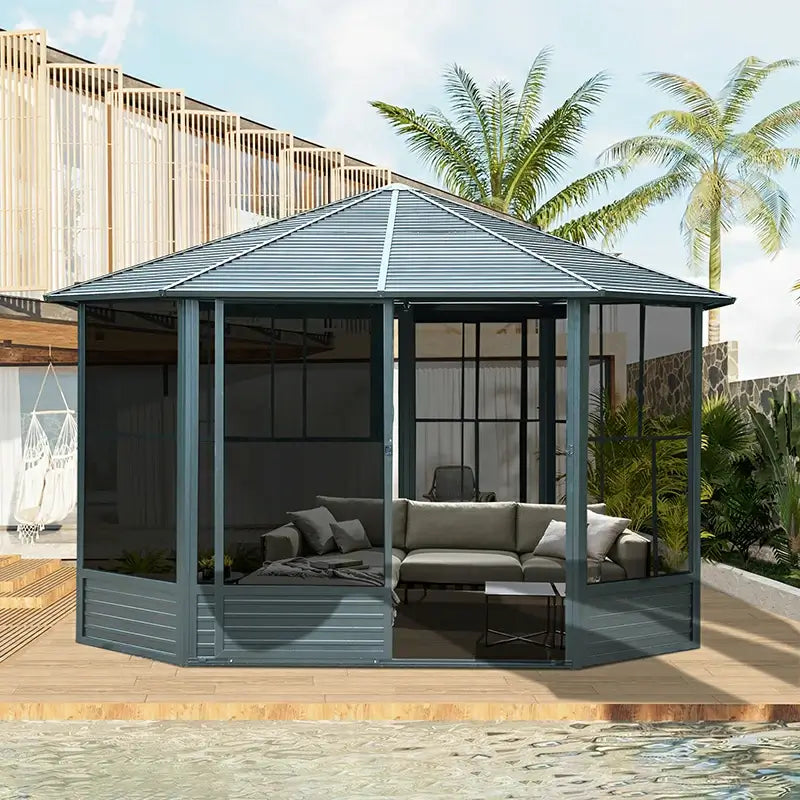 Product specification
To ensure maximum stability, please anchor the sunroom to the ground as soon as installation is complete. Additionally, in extreme weather conditions, we recommend closing the door and regularly clearing snow accumulation from the roof during the winter. These simple tips will help you make the most of your sunroom in the days ahead.
Material
Galvanized Steel Roof, Aluminum Frame and PC Screen
Roof hanging weight capacity
Sun & UV protection performance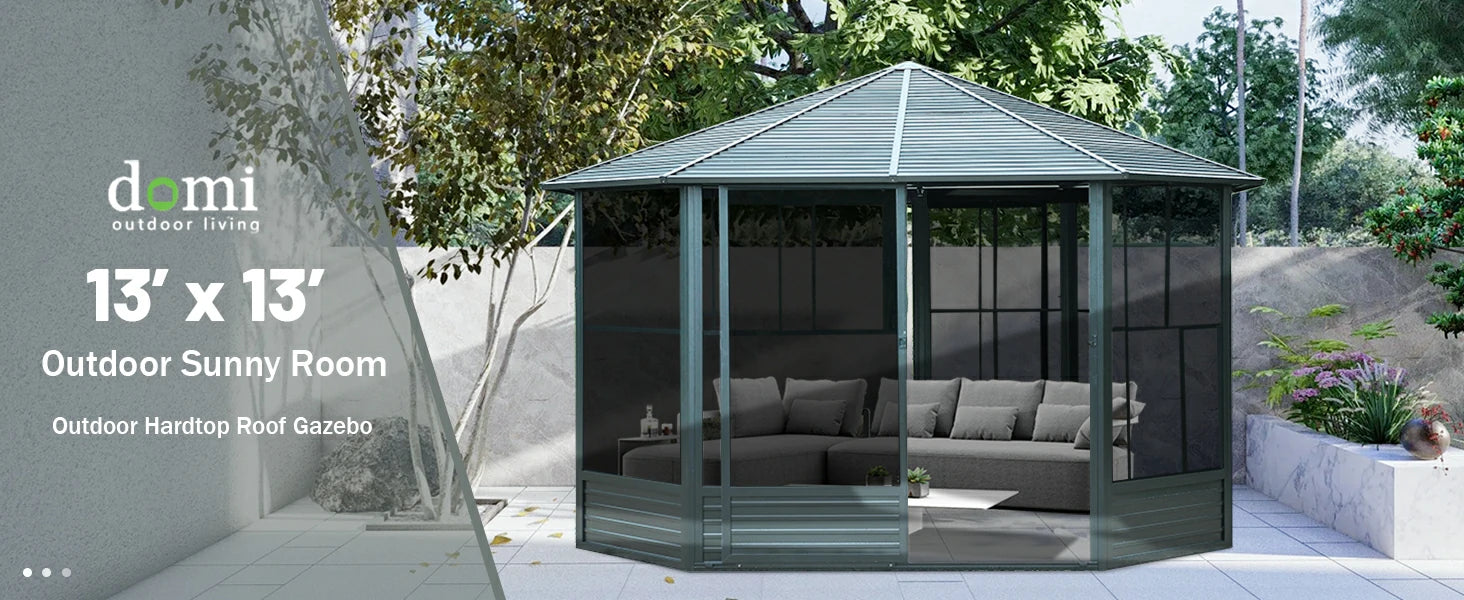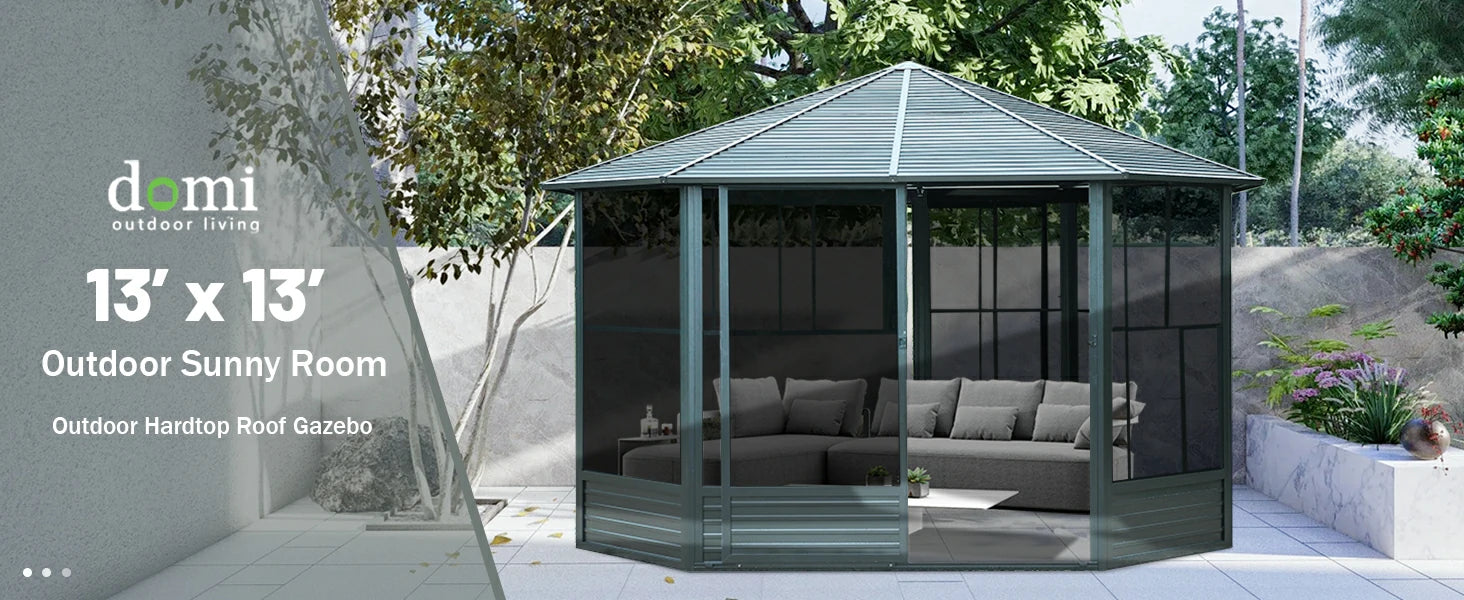 Create a Stylish Outdoor Oasis
Welcome to your own private paradise with the Domi Outdoor Living Patio Hardtop Gazebo Solarium. Designed to transform your outdoor space into a luxurious retreat, this solarium combines elegance and functionality, creating the perfect setting for relaxation and entertainment.

Featuring a sleek and modern design, this solarium adds a touch of sophistication to any backyard or patio. Its sturdy construction ensures long-lasting durability, while the high-quality materials used guarantee excellent weather resistance. With the Domi Outdoor Living Patio Hardtop Gazebo Solarium, you can enjoy the outdoors in style, no matter the season.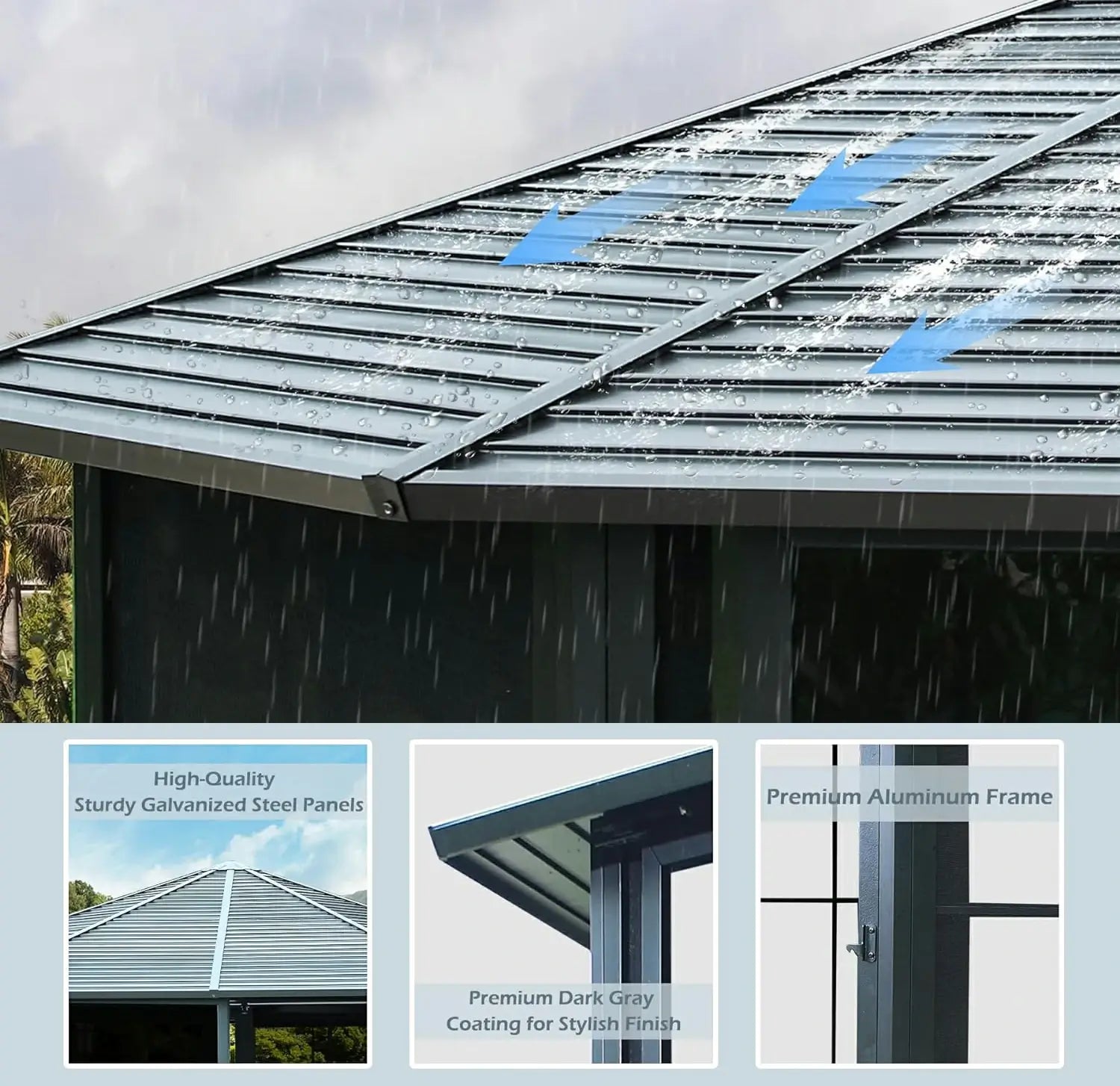 Superior Protection with Galvanized Steel Roof
The galvanized steel roof provides superior strength and durability, ensuring that your gazebo will withstand even the harshest weather conditions. The aluminum frame is lightweight yet sturdy, guaranteeing both stability and ease of assembly. This remarkable gazebo offers unbeatable protection against the elements, allowing you to enjoy your outdoor space year-round.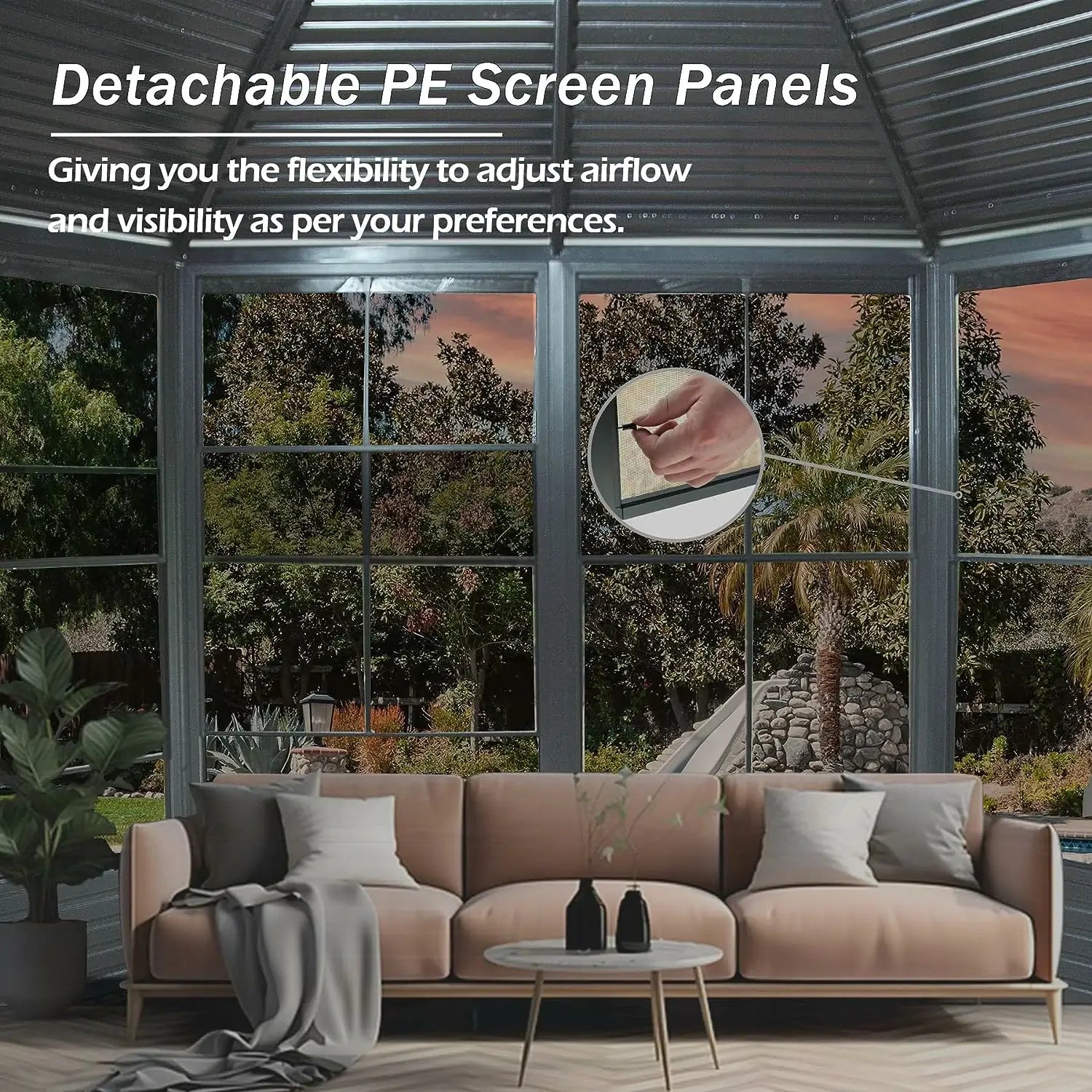 Endless Possibilities for Outdoor Living
Additionally, the removable PE screen panels offer the flexibility to create an open-air ambiance or shield you from pesky bugs, making it the perfect sanctuary for relaxation and entertainment. Enjoy the perfect blend of style and security while effortlessly transitioning between your cozy indoor space and the beauty of the outdoors.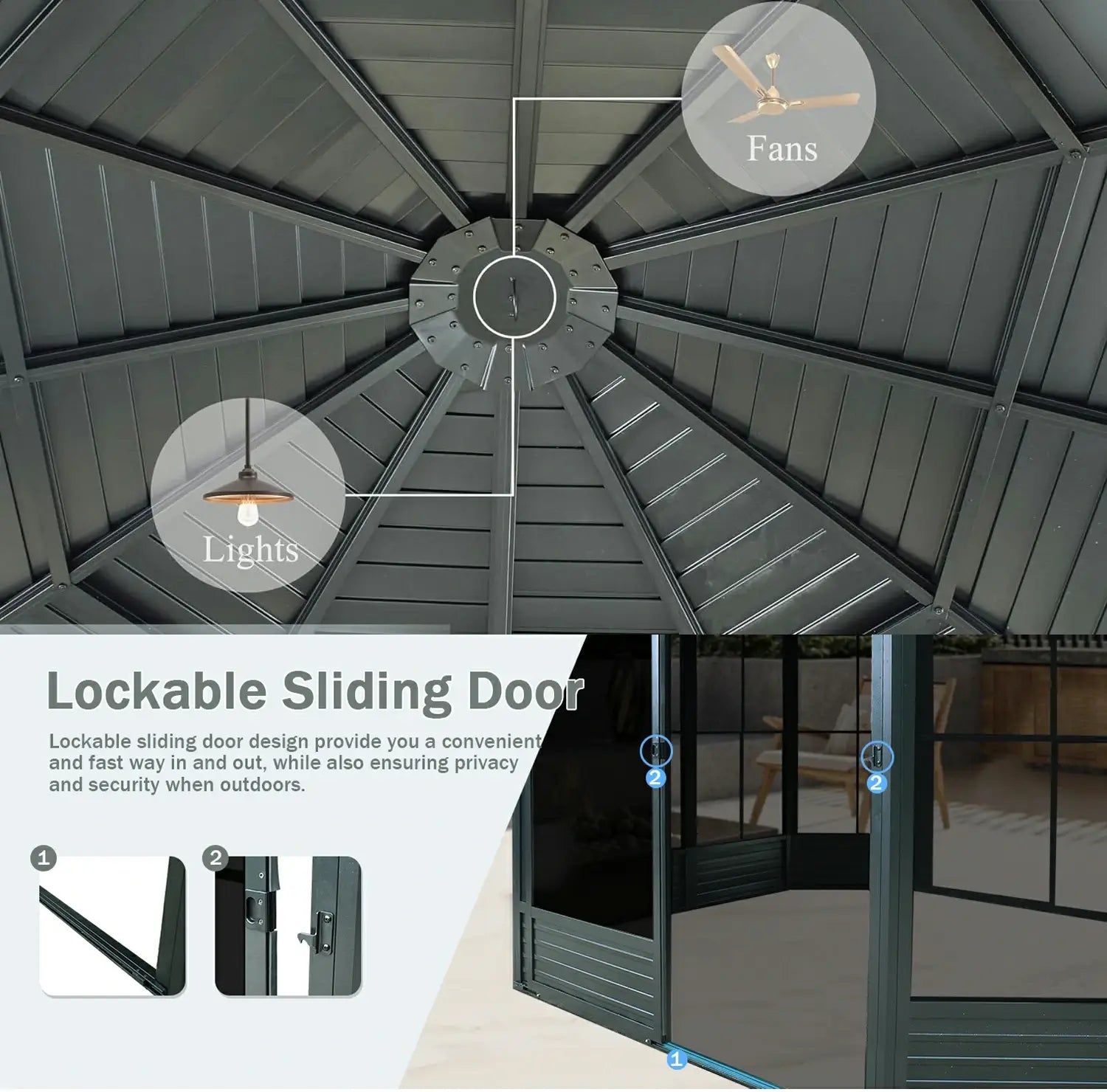 Easy Access, Enhanced Security
Embrace seamless indoor-outdoor living with our Domi garden house's convenient lockable sliding door. There is a hook at the top, which allows for the installation of a fan or light according to your needs, enhancing the comfort of your outdoor experience.
Versatile Usage Options
Embrace endless possibilities with our spacious sunroom gazebo. Create a cozy lounge area, a delightful entertainment space, a productive home office, or even a personal gym. Its versatility makes it a truly valuable addition to your property!
Compare with similar items
Material
Galvanized Steel Roof and Aluminum Frame
Galvanized Steel Roof and Aluminum Frame
Dimensions between columns
FAQ
Our sunroom is made to last. The whole installation requires at least 2 people to ensure safety and sturdiness. Make sure all parts are clicked or screwed properly following the instructions to ensure water resistance and sturdiness. Please contact us for any installation problems.
Our customer support is available Monday to Friday: 00:00 AM- 02:30 AM, 17:30 PM- 24:00 PM(GMT -8:00)
Average answer time: 24h
Contact Us
ls this a 4 season gazebo? Will it hold up with snow?

This is a 4 season gazebo, 99% UV-proof, UPF 50+ and the snow load rating is 35 LBS./Square foot.
How long is the warranty?

5 years warranty on the roof and frame. For detailed warranty policy, please check Warranty page.
How many boxes are there in total for the sunroom?

There are a total of 4 boxes, and we are delivering them by truck. All boxes will arrive together.
Can the sunroom be anchored to the ground/ a concrete pad?

The sunroom can be secured to wooden decks or concrete floors with M6 expansion bolts.
Does this structure require a permit?

Each state has different regulations and we do not provide any permit. Please consult HOA.
Does it have a rating for high winds?

The structure is absolutly fine in high winds, can handle 60 mph winds. Make sure all posts are screwed to a deck.
Our customer support is available Monday to Friday: 00:00 AM- 02:30 AM, 17:30 PM- 24:00 PM(GMT -8:00)
Average answer time: 24h
Contact Us
This product has no reviews yet.