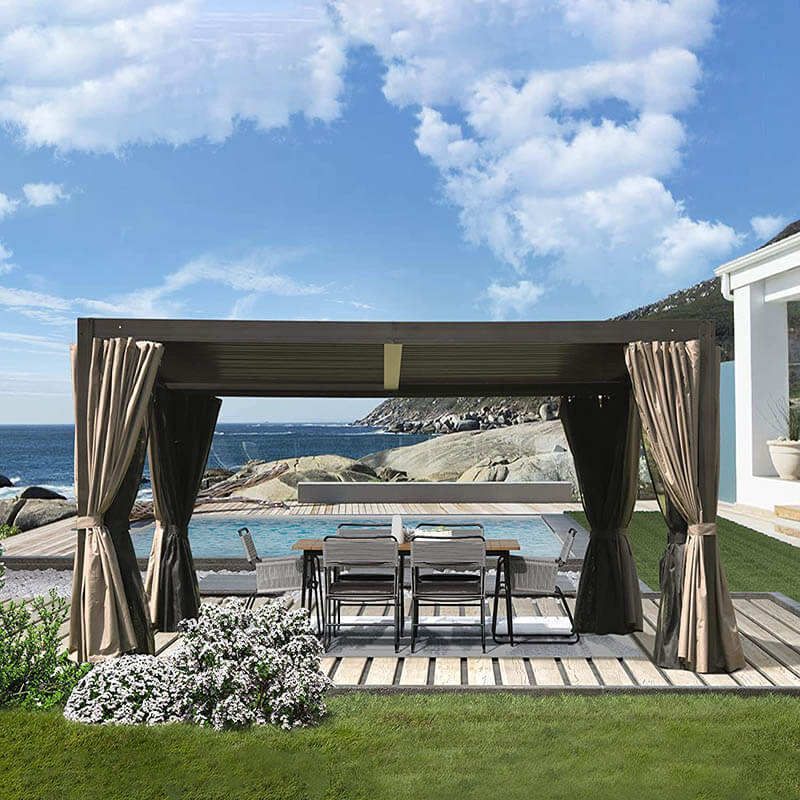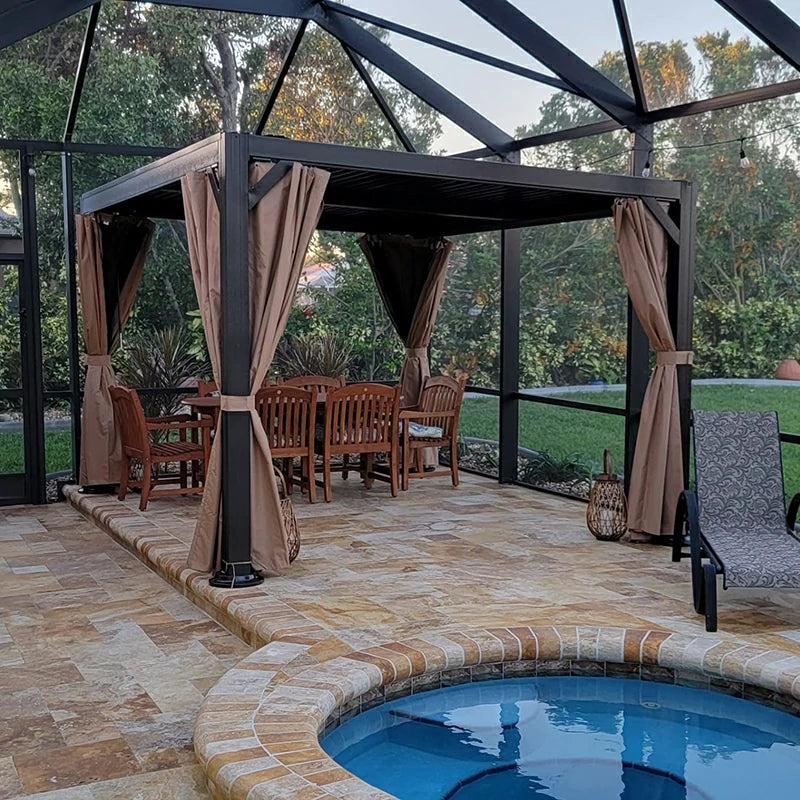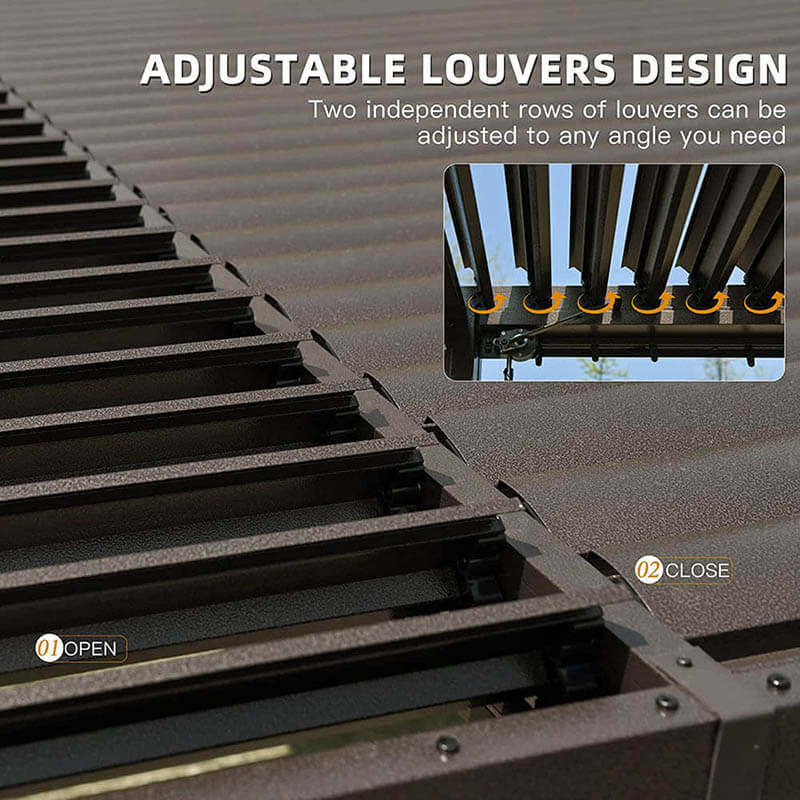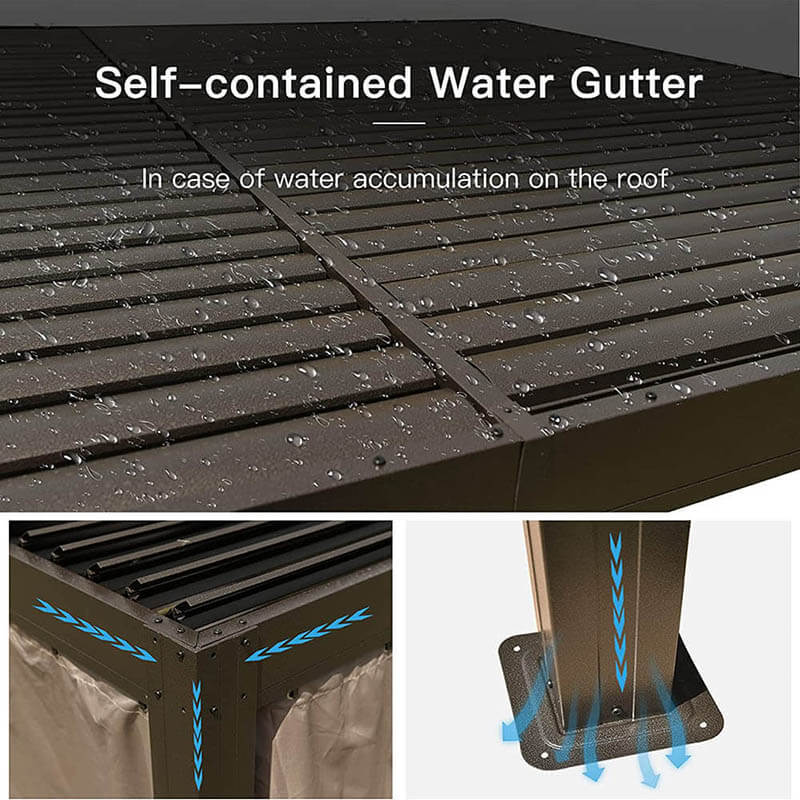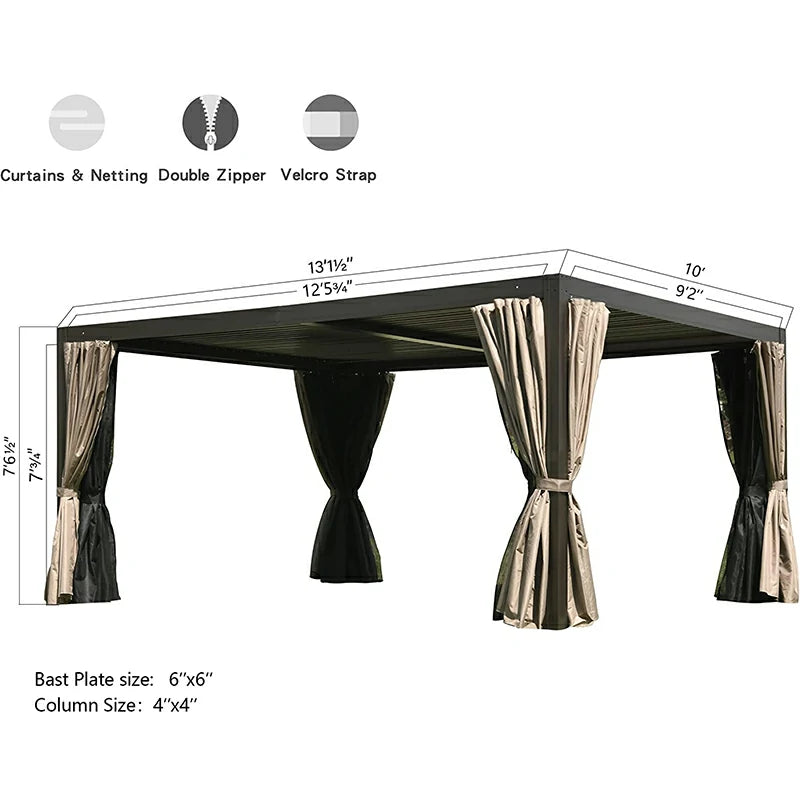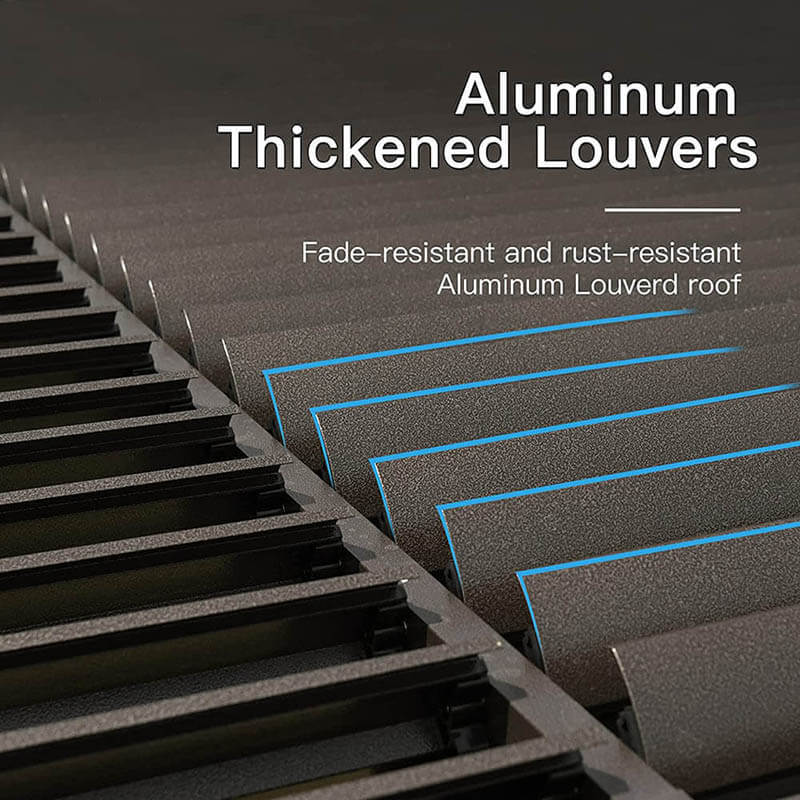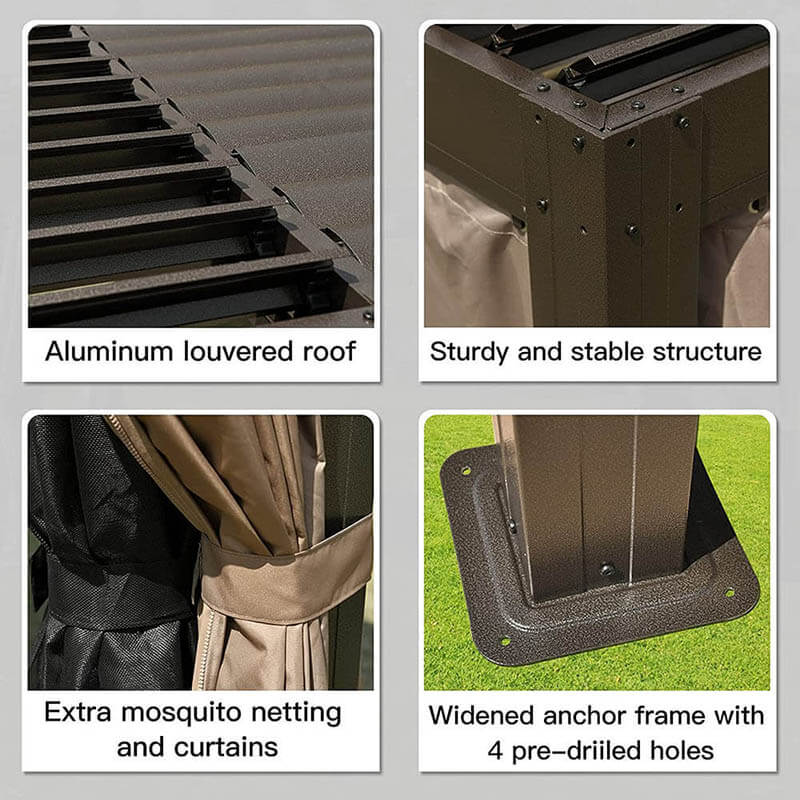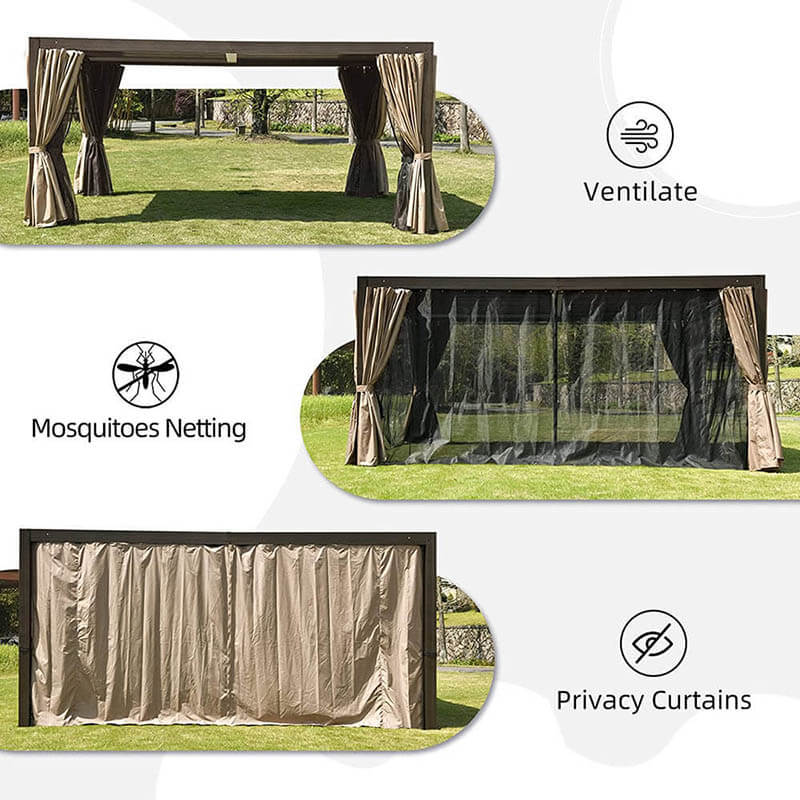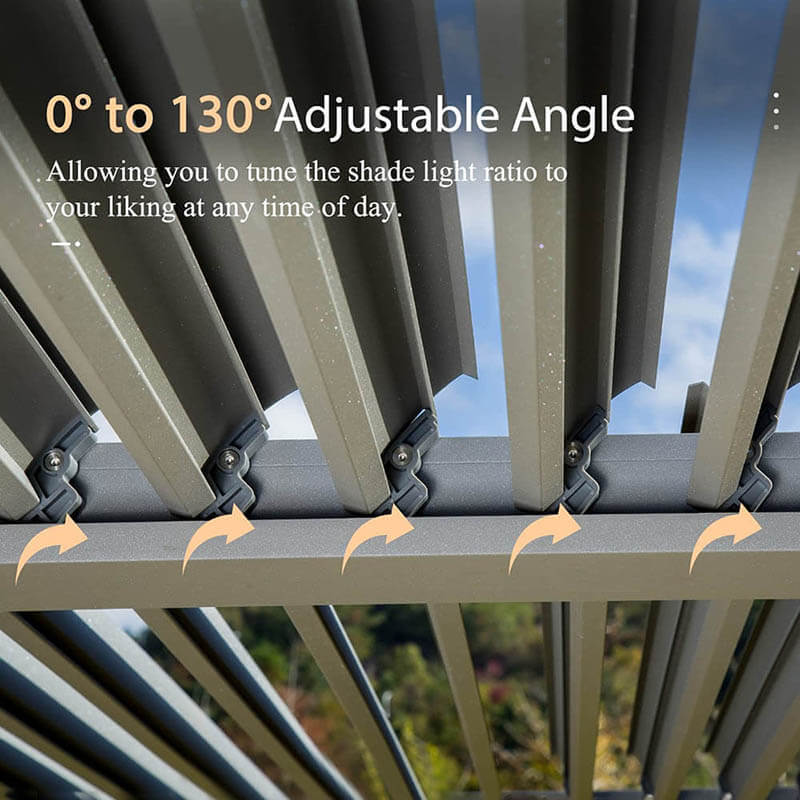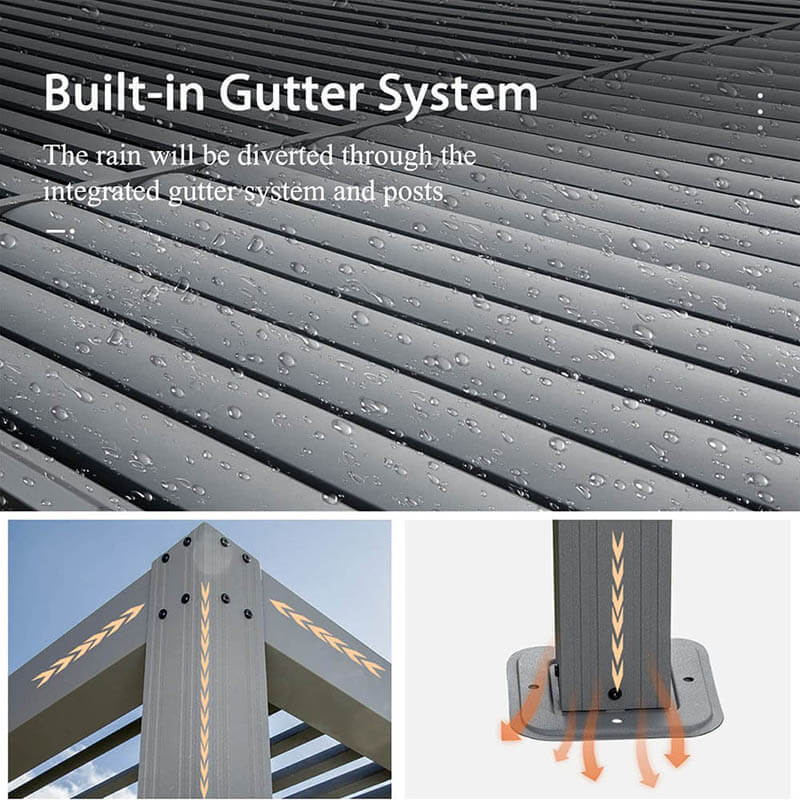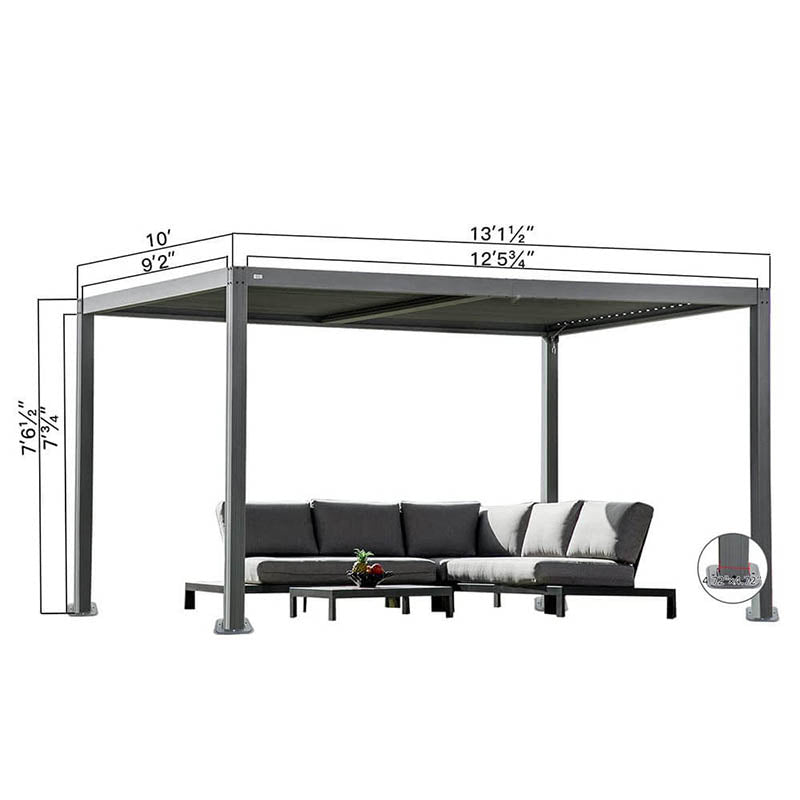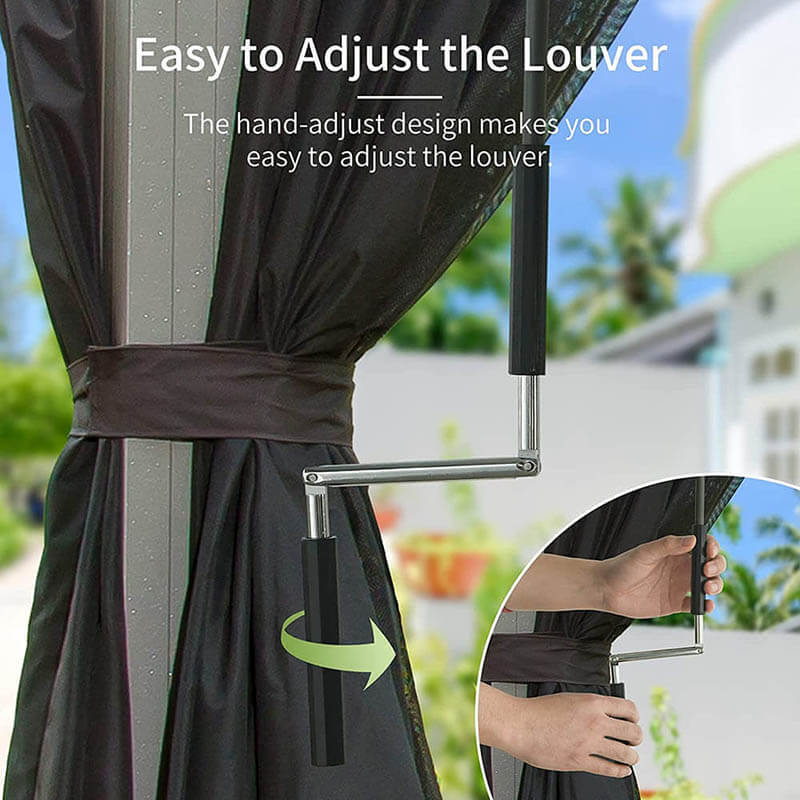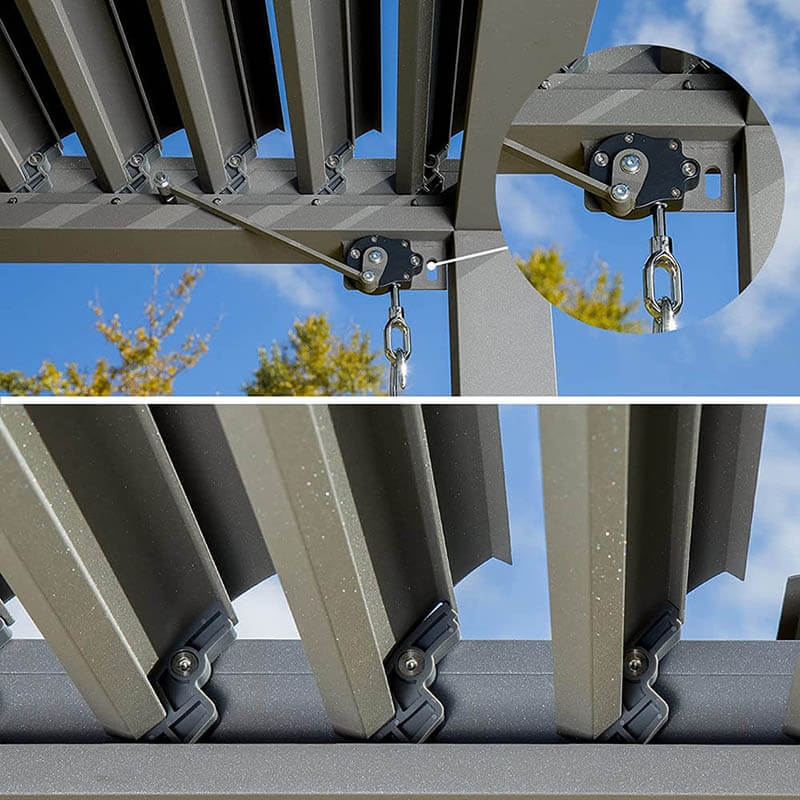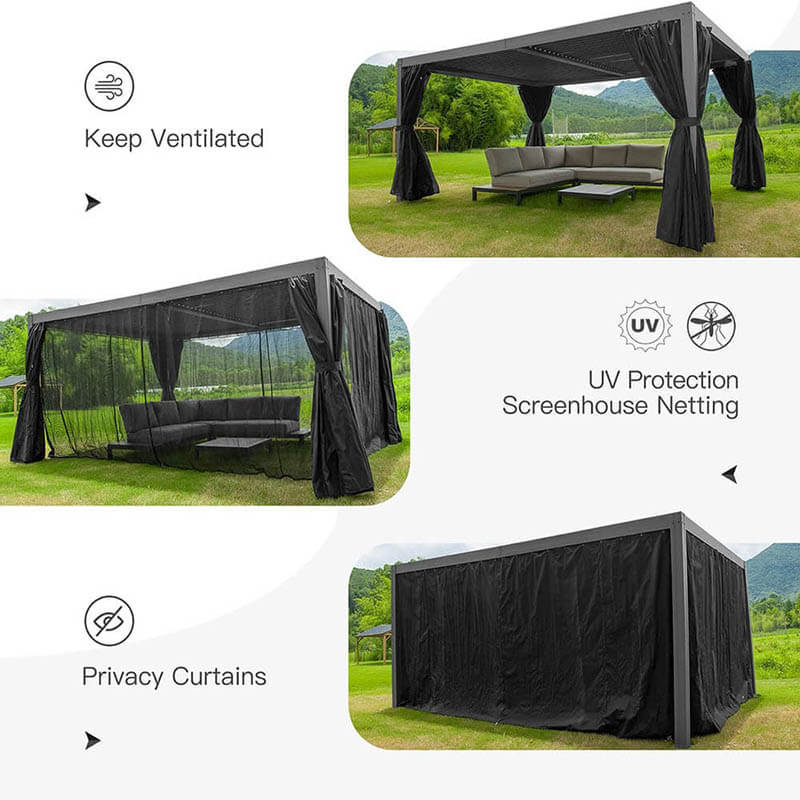 Louvered Pergola 10' x 13'
SKU: LGFA1543-Br
Product Specifications:
Brand: domi outdoor living
Material: Aluminum
Fabric Material: 180gsm polyester with PU coating, CP-84 flame retardant material
Style: Traditional,Modern,Garden
Item Dimensions LxWxH:
156.02 x 120.02 x 90.62 inches
Water Resistance Level: Waterproof
Assembly Required: Yes
Wind resistance: 50 mph
Installation Services: Louvered Pergola can be difficult to install, we recommend qualified technicians. Please visit HANDYBUDDY to schedule your installation services.
❗Attention: Anchor the pergola as soon as finish the installation. Open the louvers in advance to avoid snow accumulation before strong snow, remove all the shade screen accessories before the extreme weather to protect your pergola.
Warranty
5 years warranty on roof and 
frame. 1 year warranty on curtains and netting.
Size: 10x13 ft
This louvered pergola covers up a maximum of 130 square feet of shade space for you to enjoy your outdoor activities.

Independent Adjustable Louvered Roof 
Designed with two independent adjustable roof,you could easily adjust the angle from 0° to 90° with hand-controller design.

High Quality Material 
Made of durable aluminum frame and louvered roof,treated to be deformation resistant and fade resistant,which could last years for outdoor use.
Hidden Gutter System
This outdoor louvered pergola designed with a built-in gutter system along the roof to drain away water,avoiding water accumulation on the top.

Zipped Curtains & Netting 
This louvered pergola with curtains and netting provides a privacy space for you to enjoy your outdoor activities like BBQ, party or dinner.
Assembly Installation Standardized
Assembly instructions and necessary hardware are included.Recommend 3-5 people to install,it would cost about 6 hours.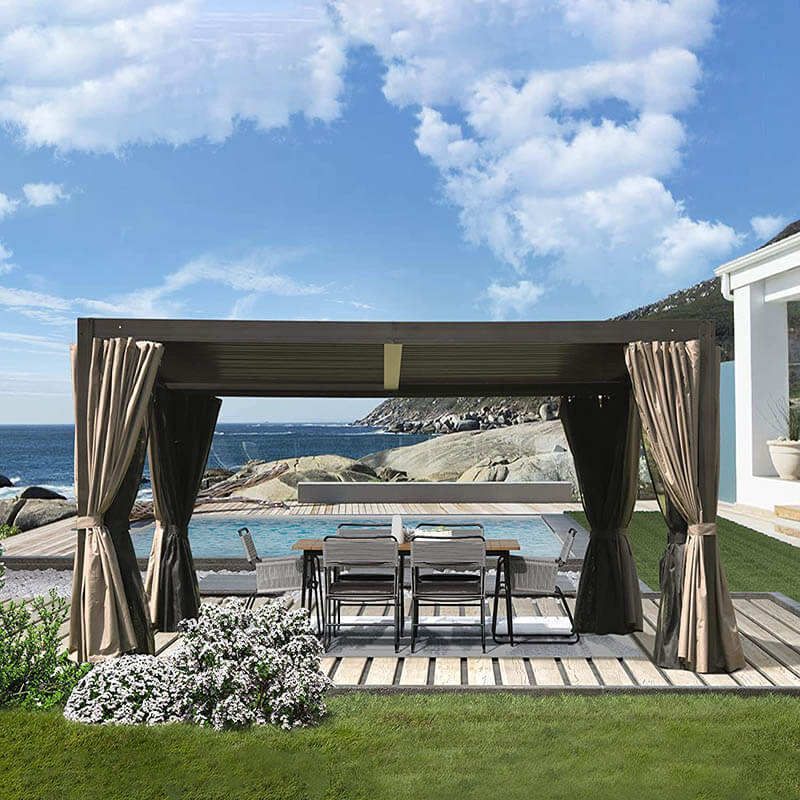 This product has no reviews yet.