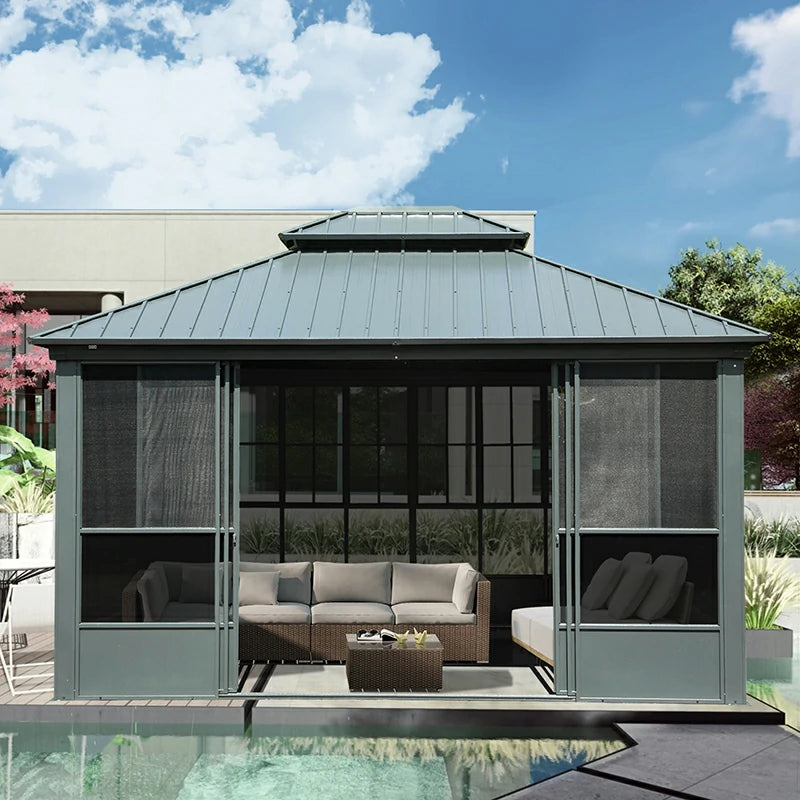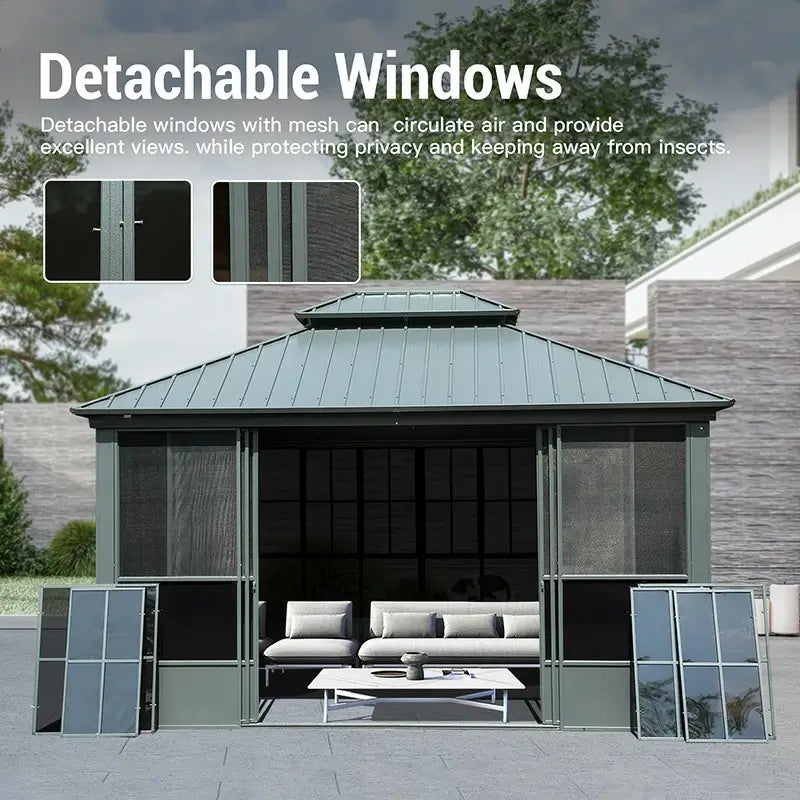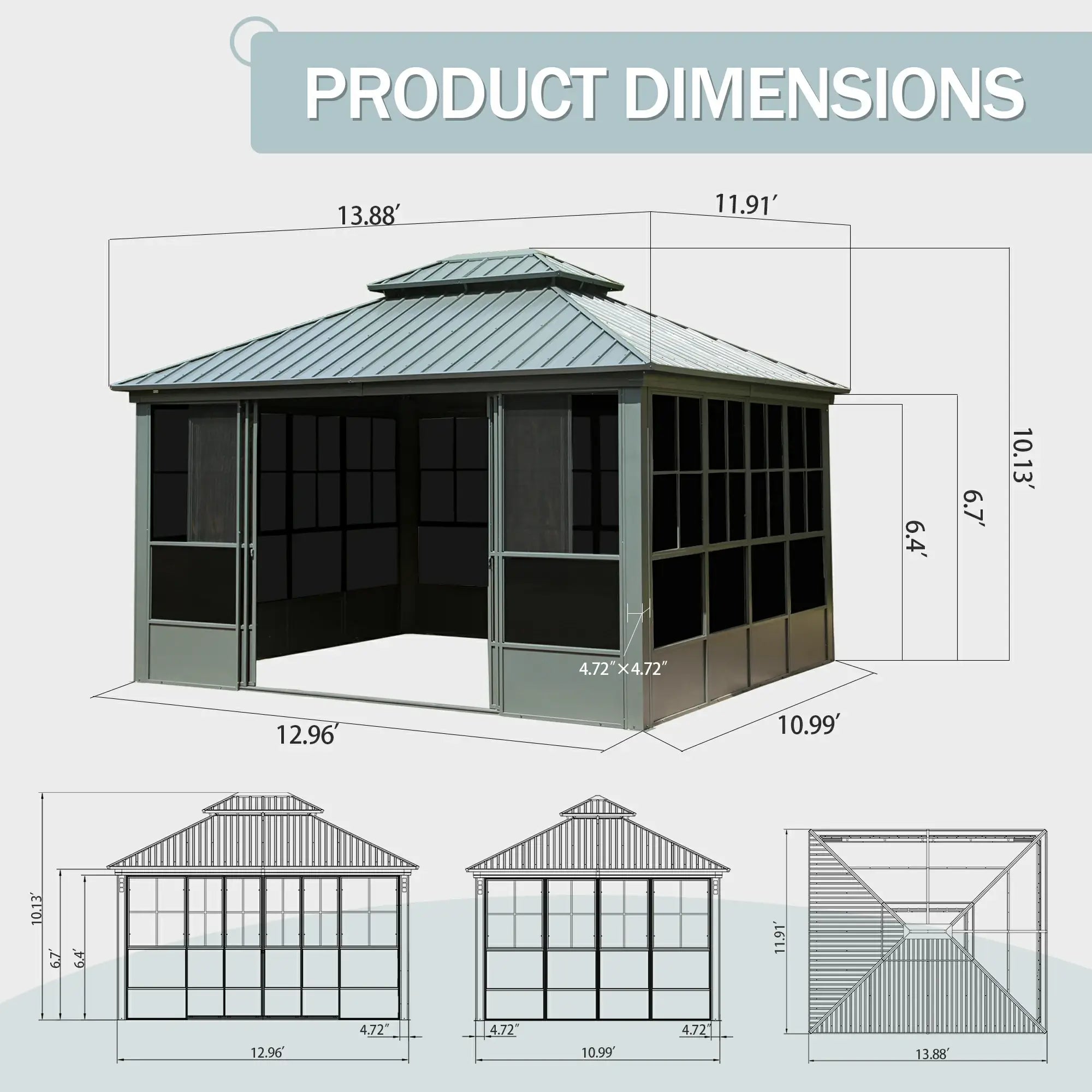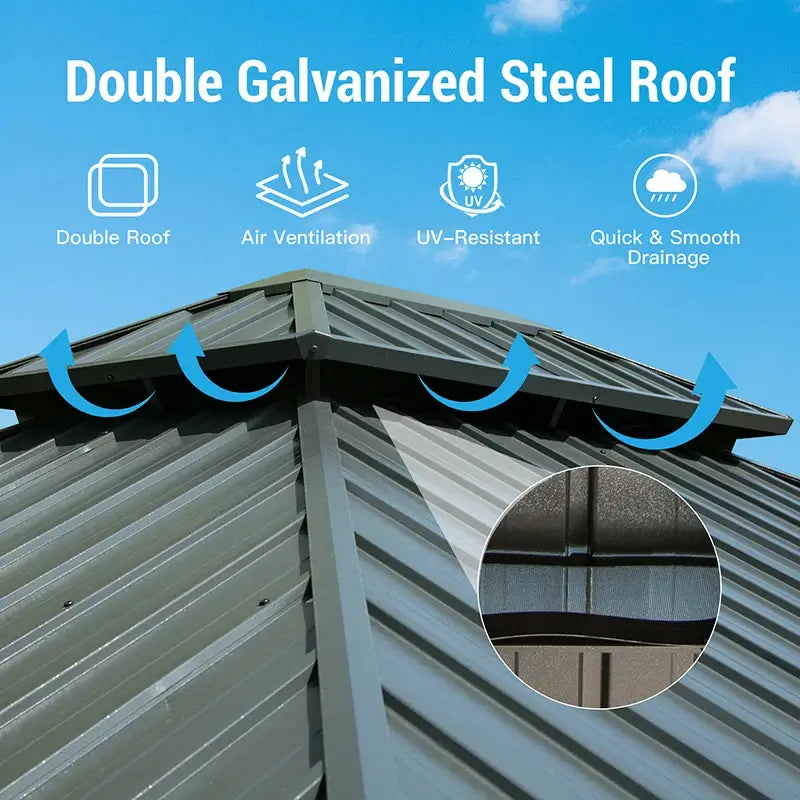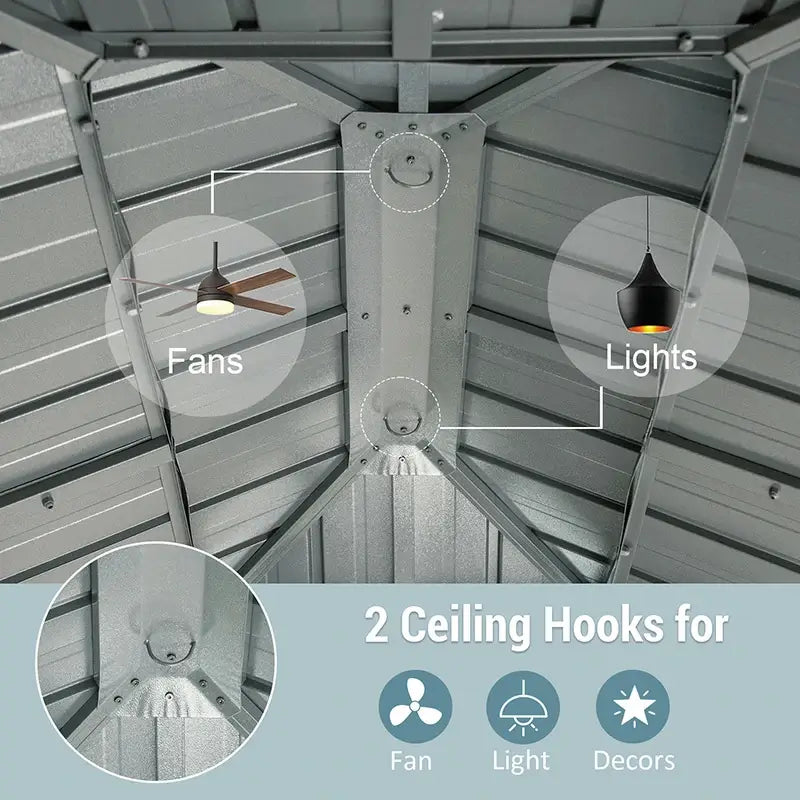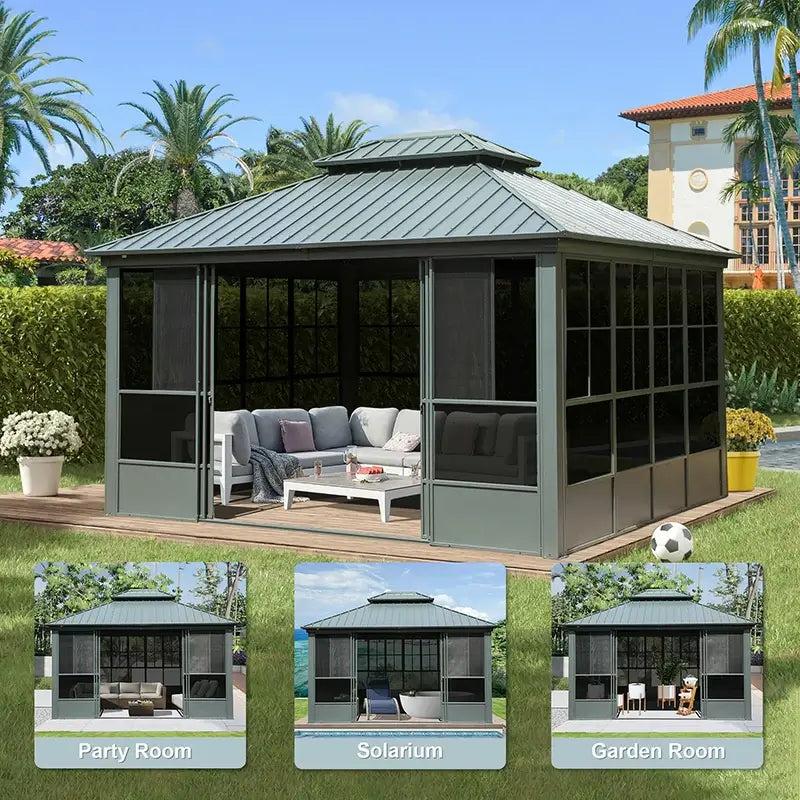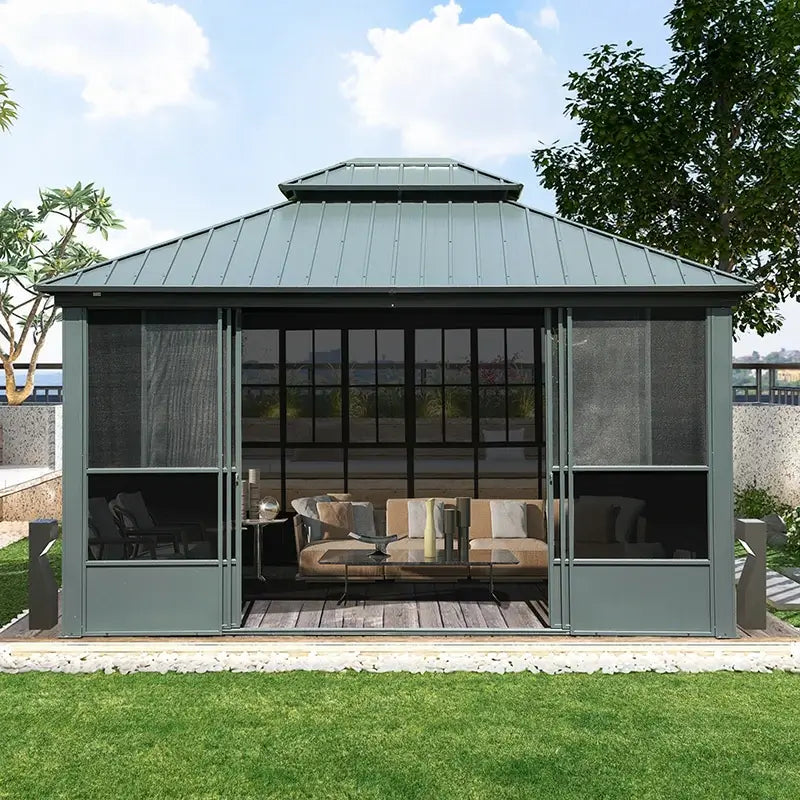 12'x14' Four-Season Solarium- Patio Sunroom Aluminum Hardtop Gazebo
SKU: LGMF8062A
Product Specifications:

Material: Galvanized Steel Roof, Aluminum Frame and PC Screen
Color: Drak Gray
Total Weight: 478 LBS
Roof Hanging Weight Capacity: Each hook 20 LBS
Snow Pressure Resistant: 35 LBS./Square foot
Wind resistance: 60 mph
99% UV-proof, UPF 50+
Embrace Nature, Rain or Shine
Discover the joy of connecting with nature all year long with Domi Outdoor Living Four-season Solarium. Designed to provide comfort and protection in any weather, this sunroom is the perfect addition to your outdoor living space. Whether it's a sunny summer day, a crisp autumn afternoon, a snowy winter wonderland, or a blossoming spring morning, you can bask in the beauty of the outdoors without worrying about the elements.
Unmatched Durability for Years of Enjoyment
Crafted with a sturdy aluminum hardtop gazebo, this Four-season Solarium ensures long-lasting stability and durability. The high-quality aluminum frame is not only visually appealing but also built to withstand the test of time. It can withstand heavy winds, snow loads, and even the harshest weather conditions, so you can enjoy your sunroom for years to come. Invest in a space that will stand strong through every season.
A Breath of Fresh Air in Every Season
The galvanized steel double roof of our Four-season Solarium is not just a stylish touch; it offers superior resistance against the elements. This dual-layered roof system creates a natural airflow that helps regulate temperature and keeps the space cool and comfortable, even on hot summer days. Enjoy a refreshing breeze and the soothing sounds of nature as you relax in your sunroom. Experience the best of both worlds—indoors and outdoors.
Versatile and Adaptable Space
Detachable PC Screen- The detachable PC screen panels allow you to customize your garden gazebo's airflow and visibility, providing a versatile and adaptable space for your needs. Convenient Sliding Door- The front & back wall is fitted with double sliding doors, offering easy access to your garden house, making it effortless to transition between indoor and outdoor living.
This product has no reviews yet.