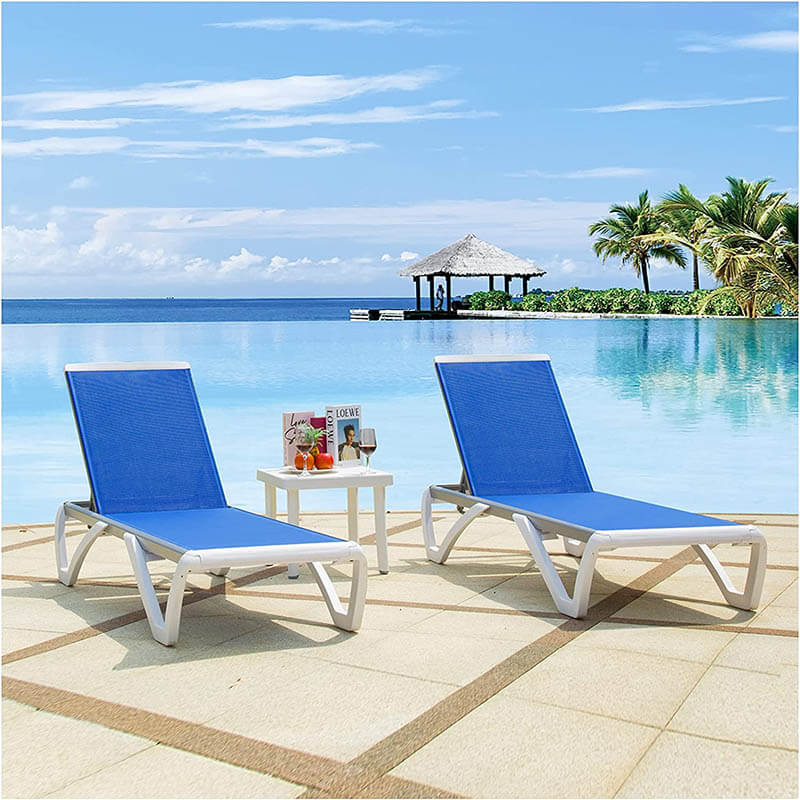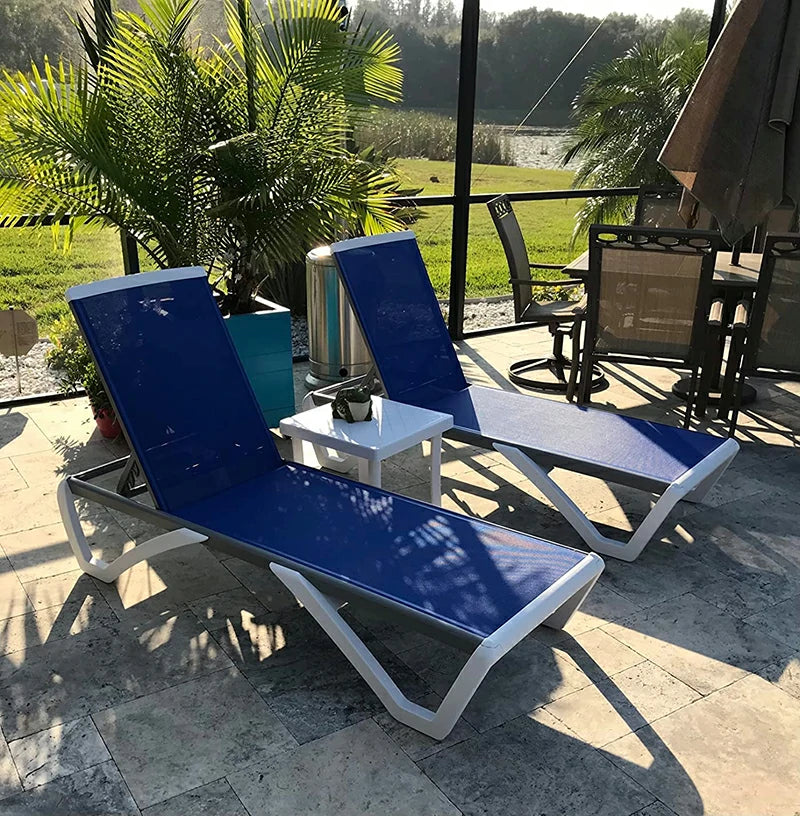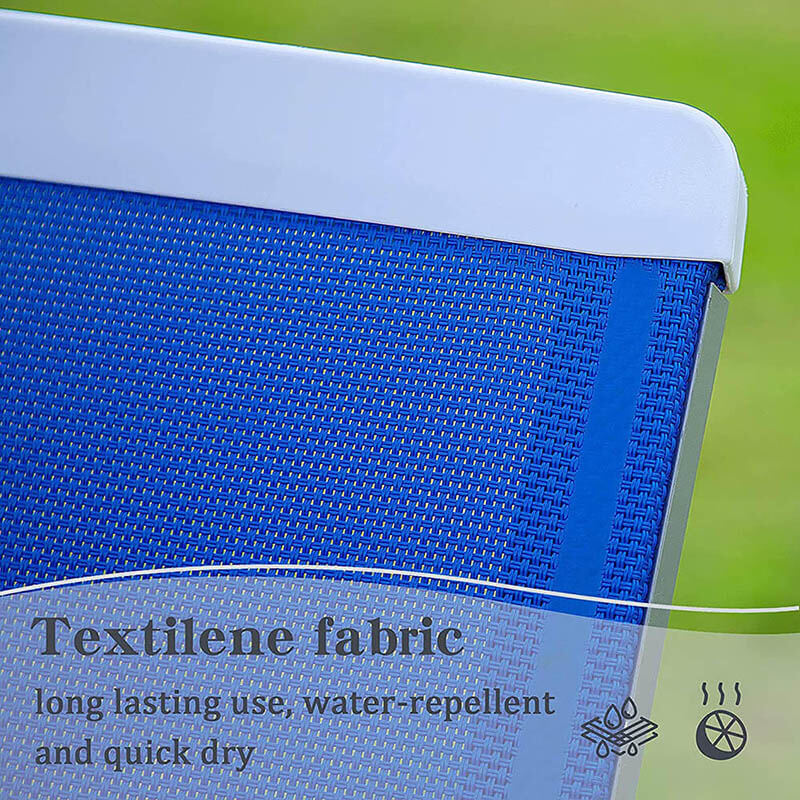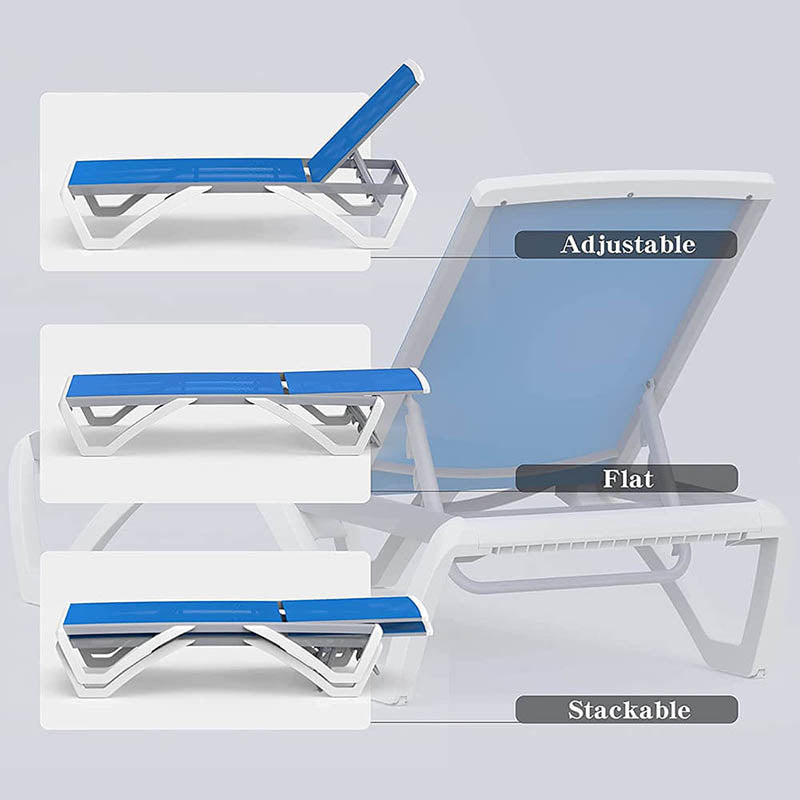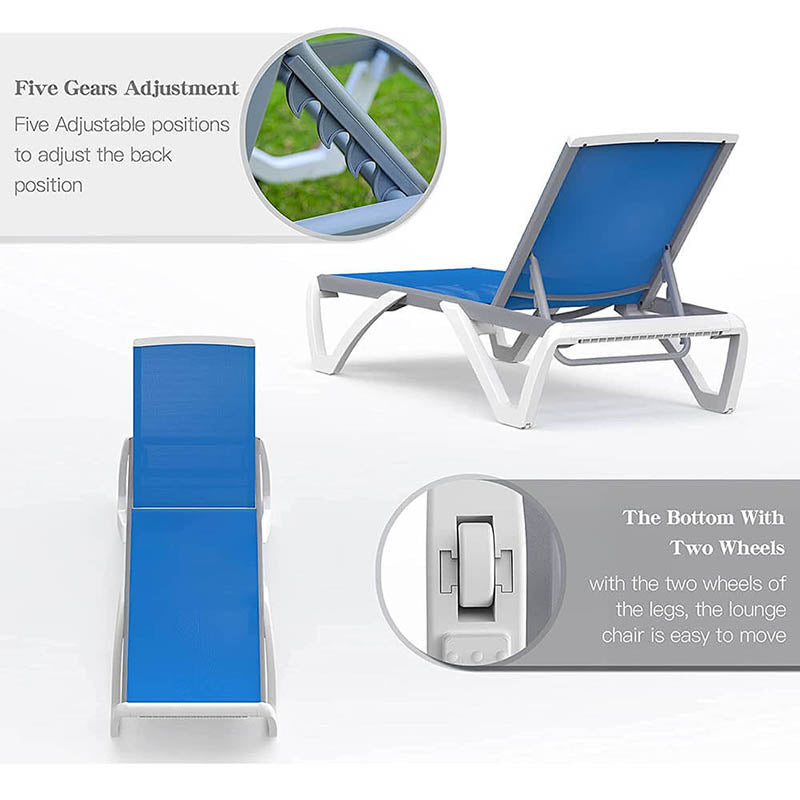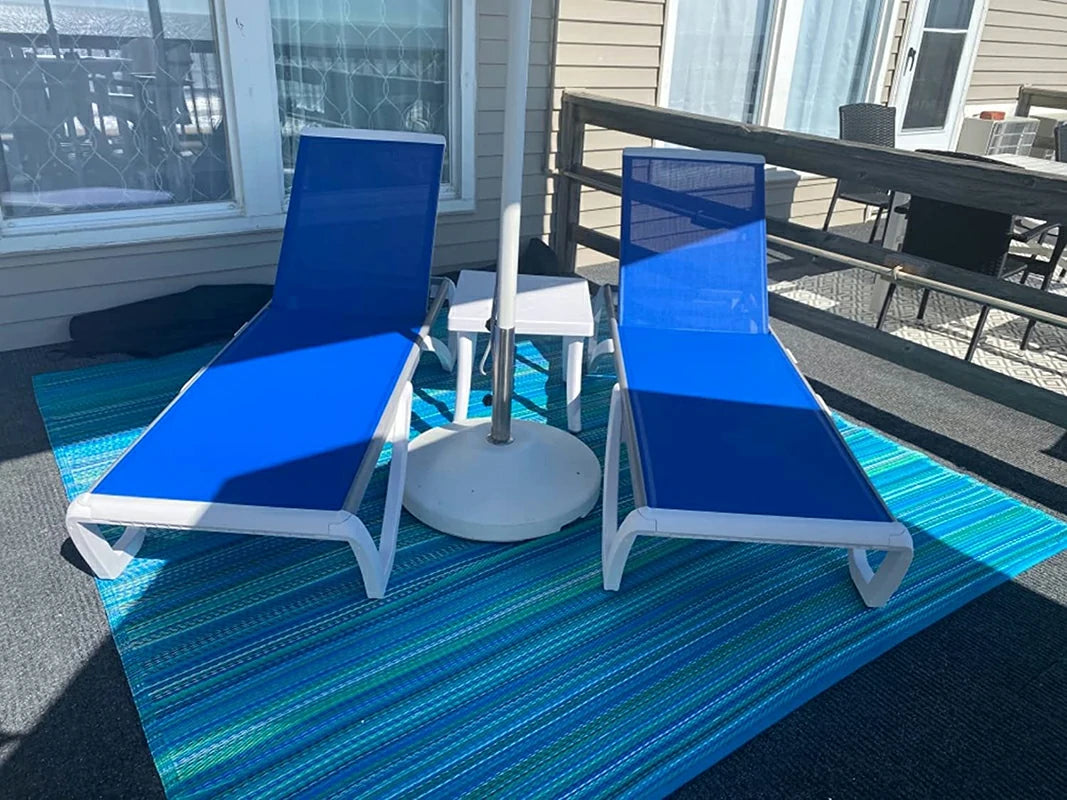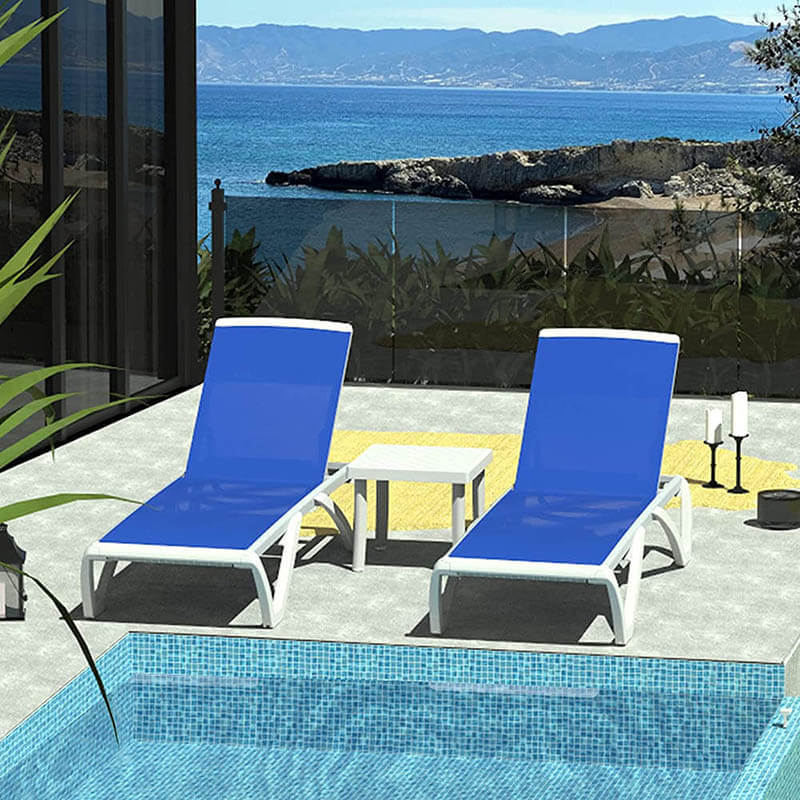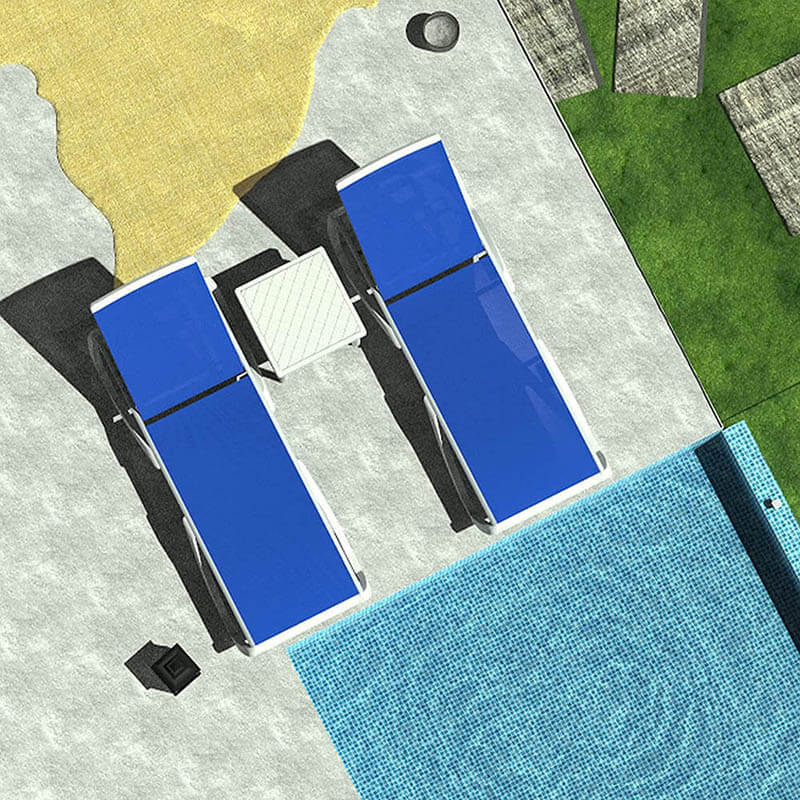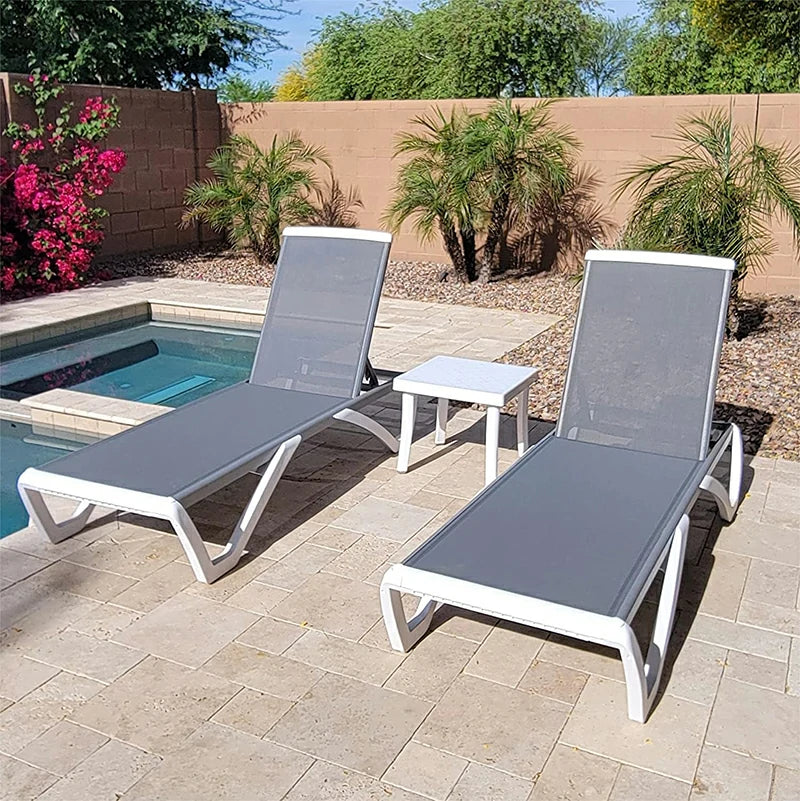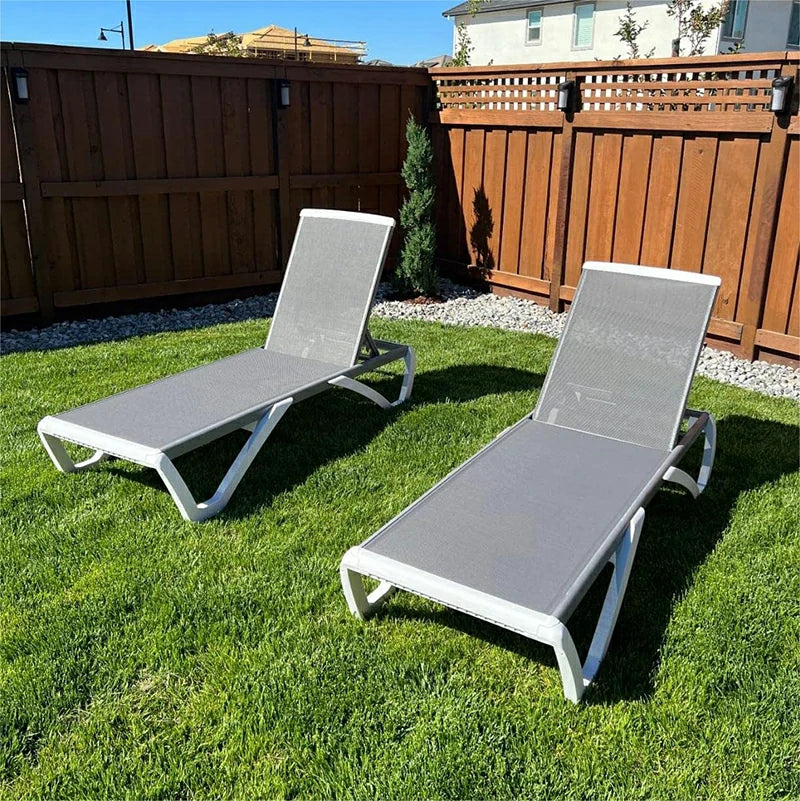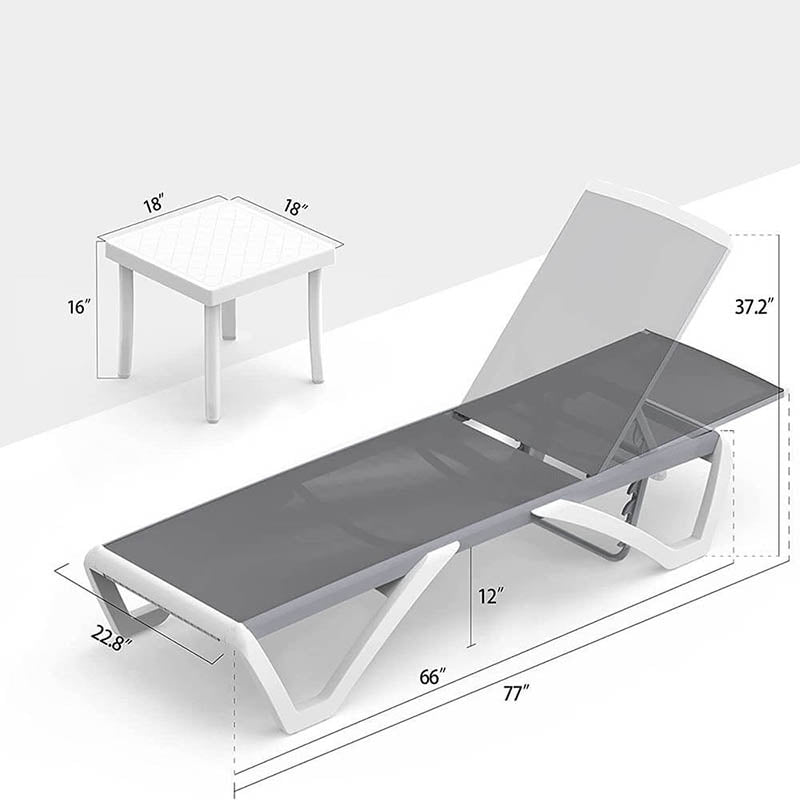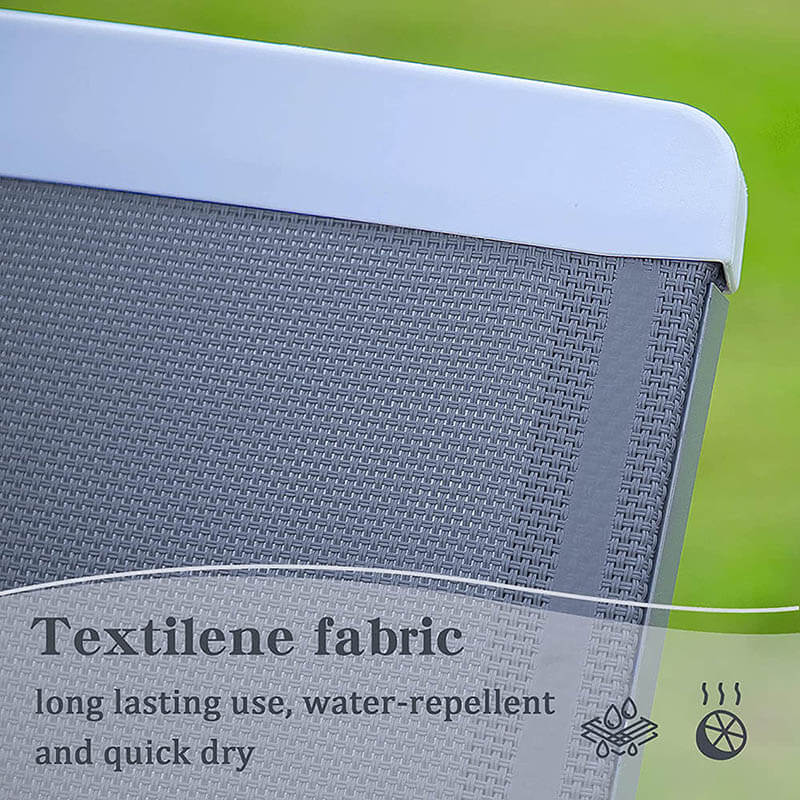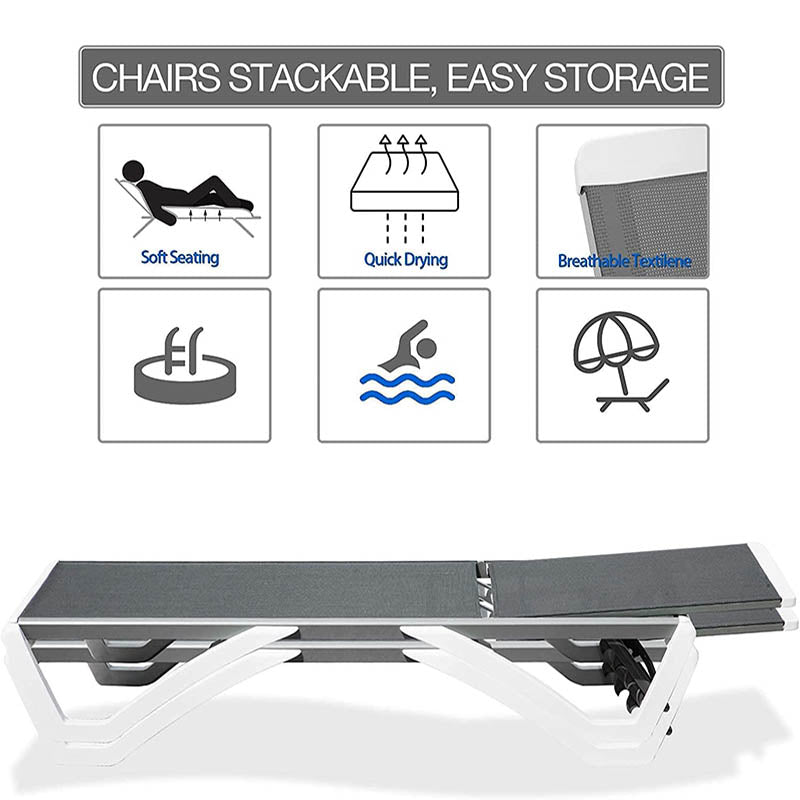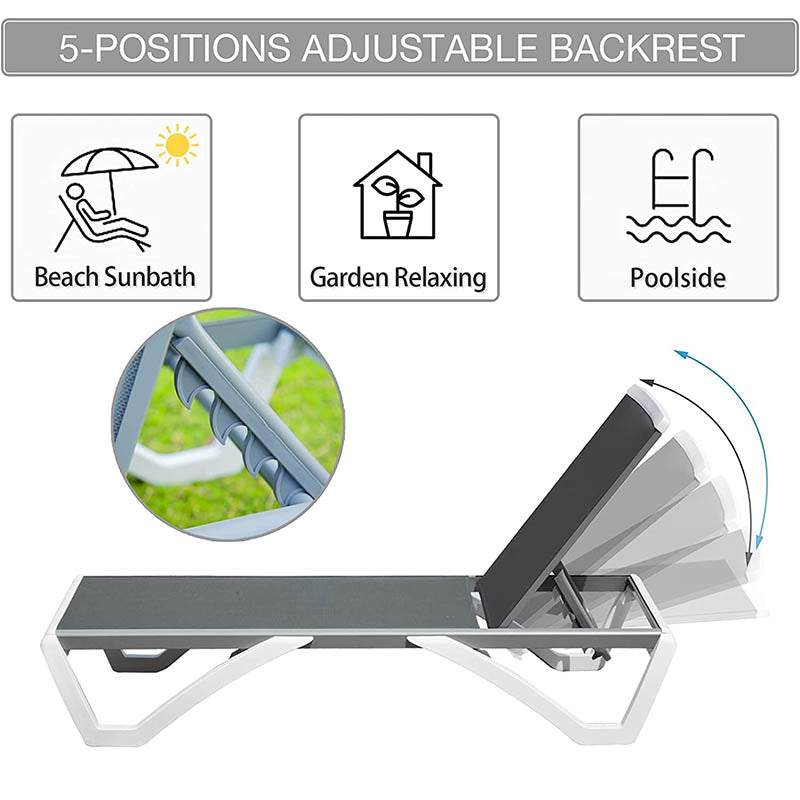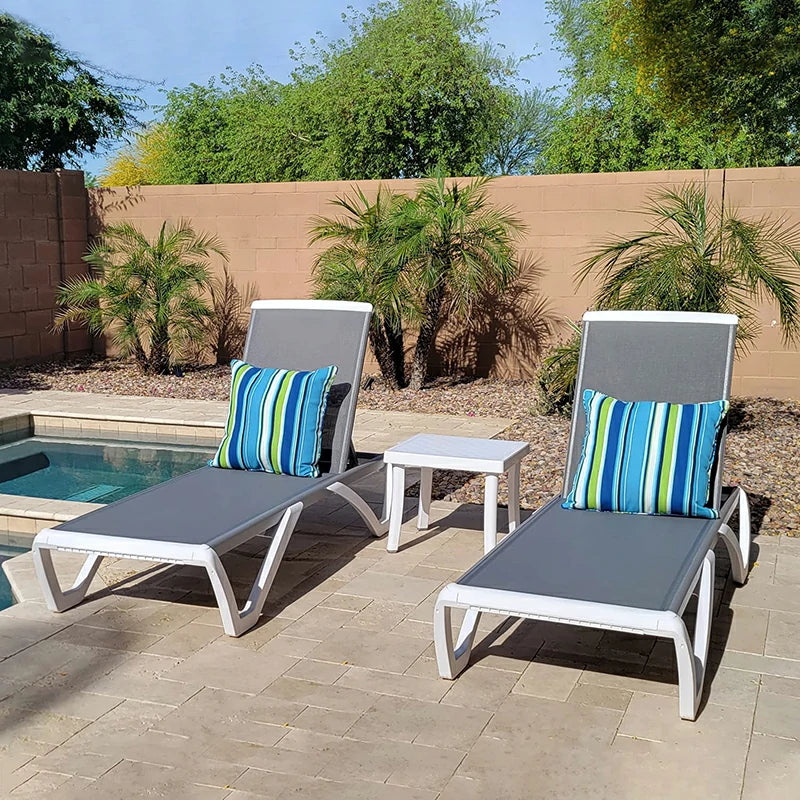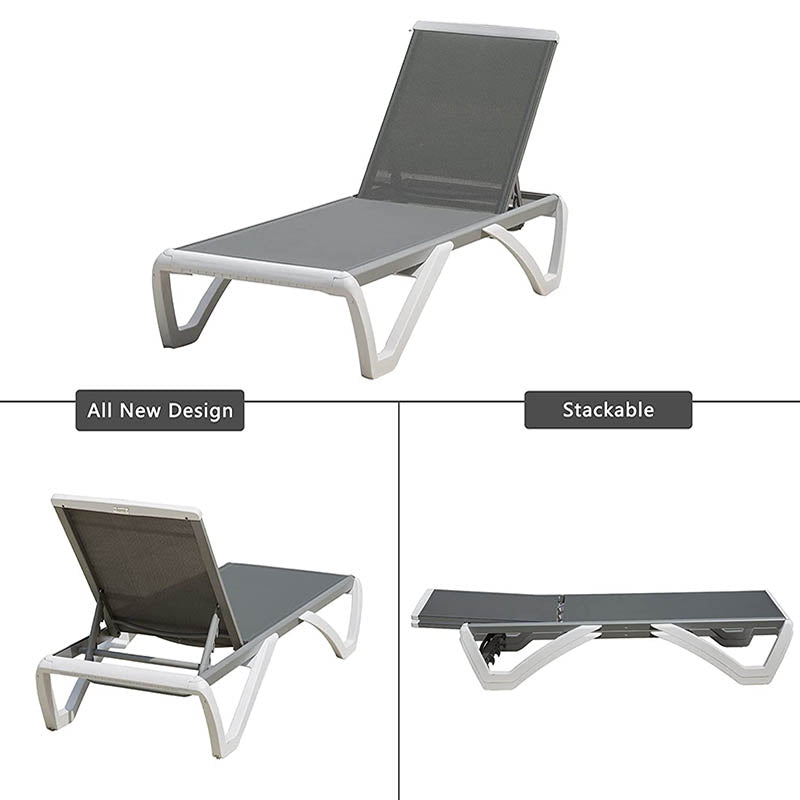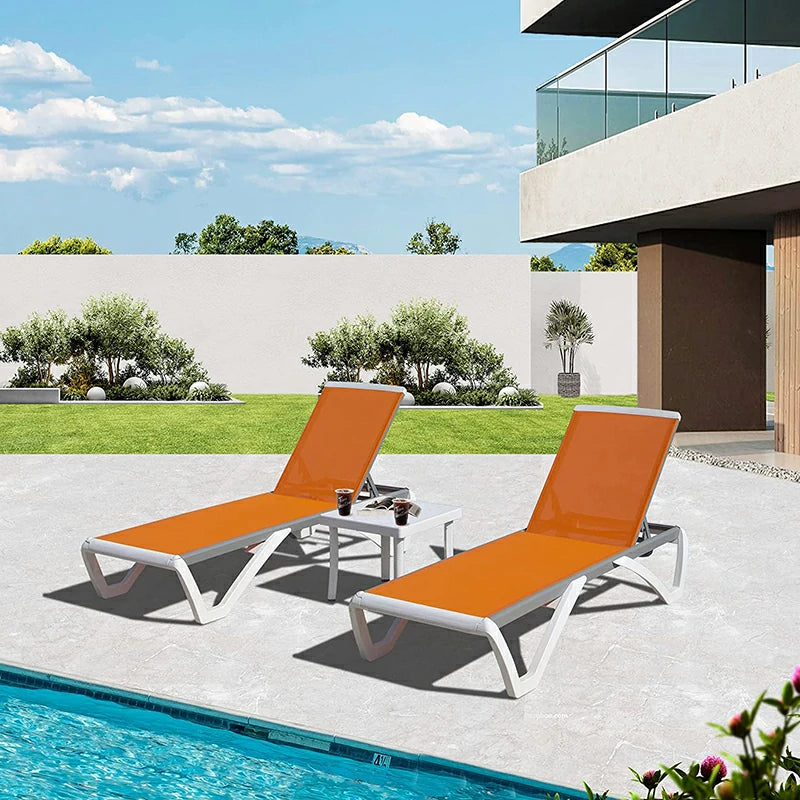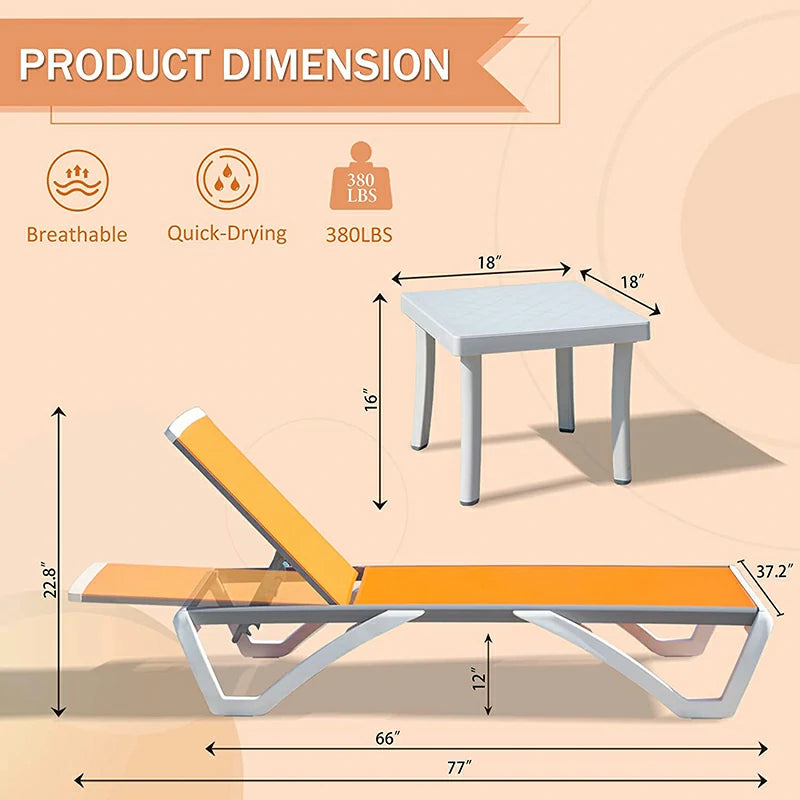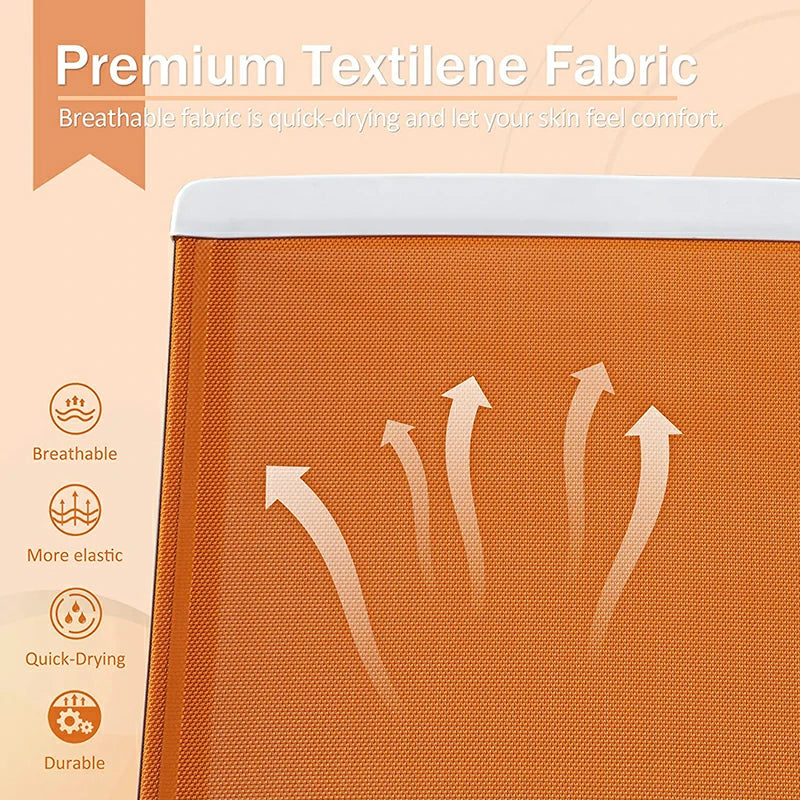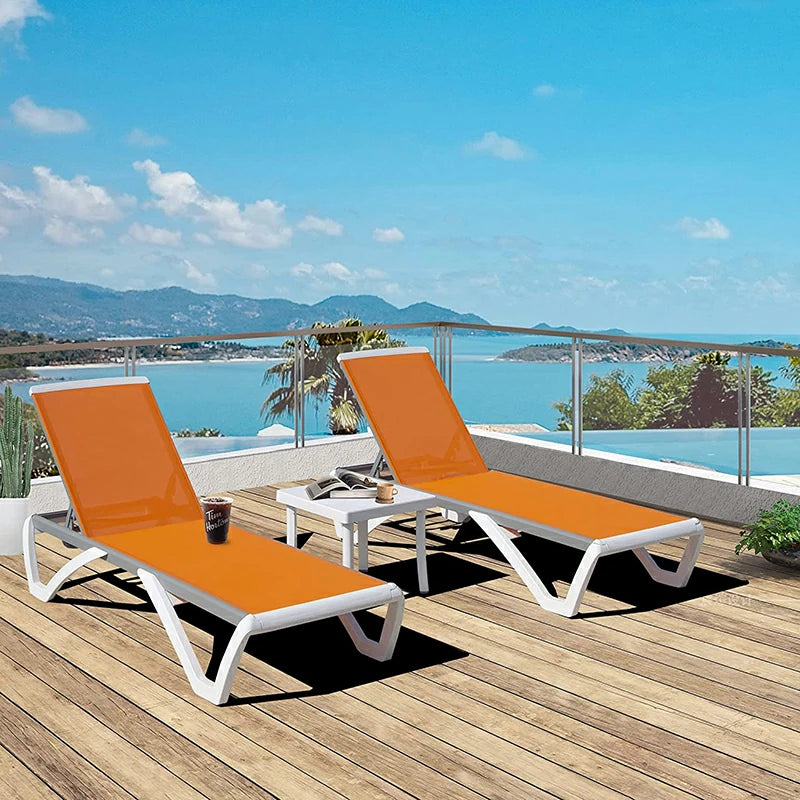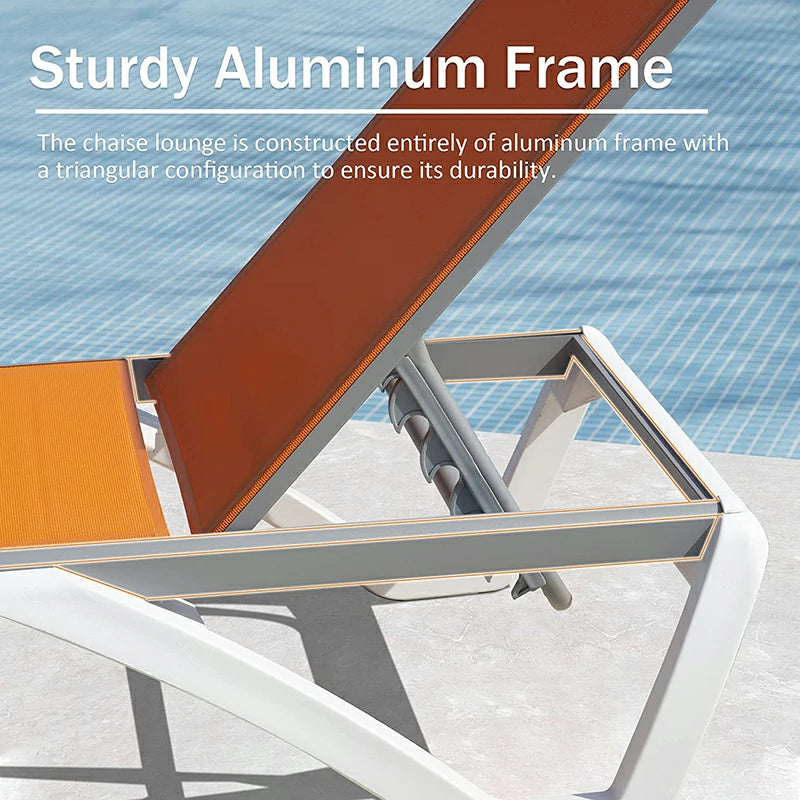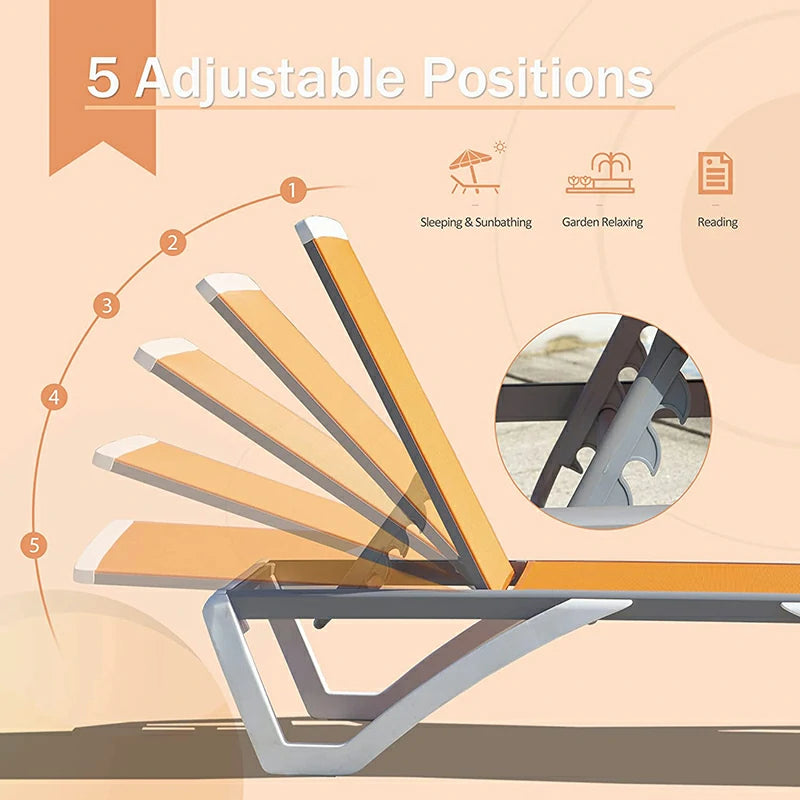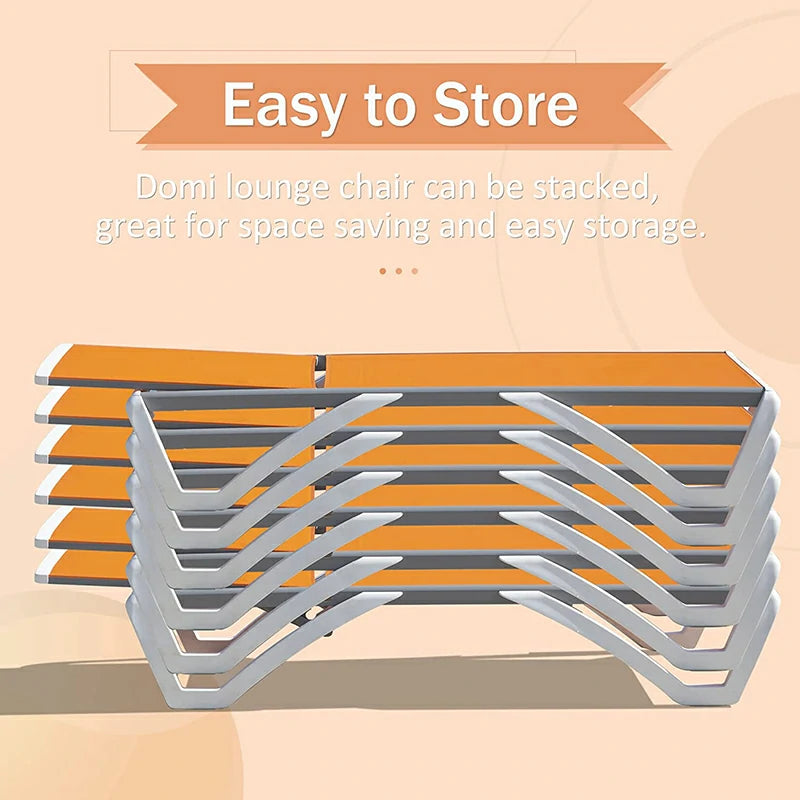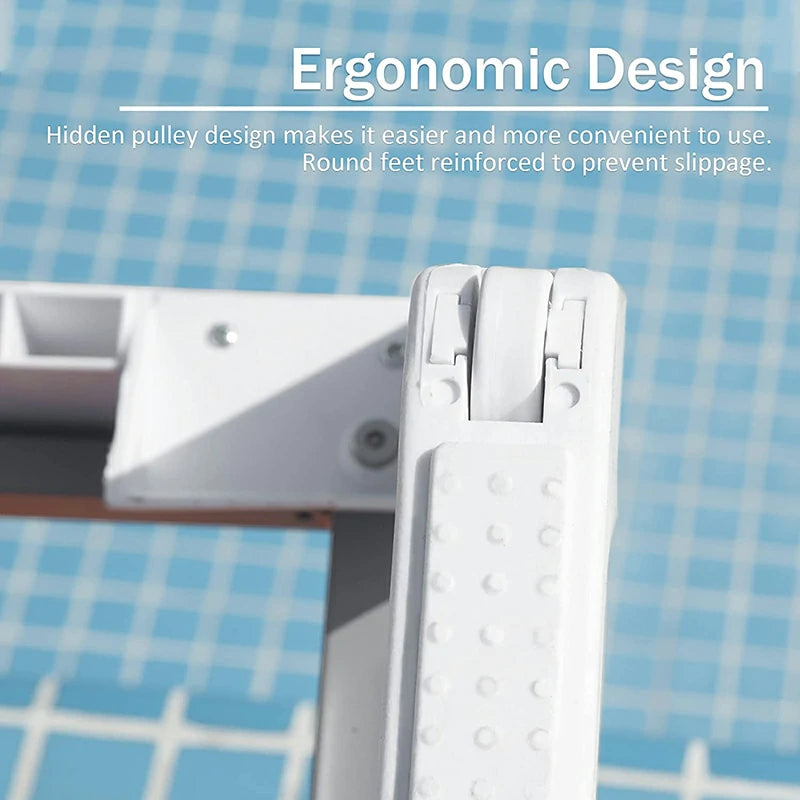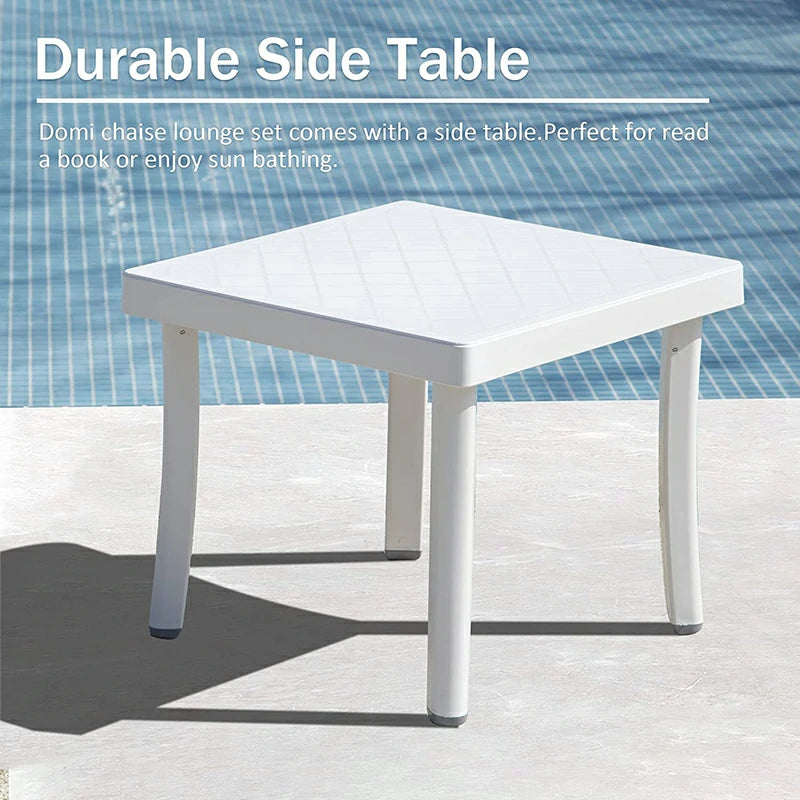 Patio Chaise Lounge Sunbathing Chair Set of 3 (2 Chairs + 1 Table)
SKU: LLDZ0531-GT+LLDZ0531-G
Product Details:
Brand: Domi outdoor living
Color: Grey, Blue, 

Orange

Product Dimensions: 77"D x 22.8"W x 37"H
Load-bearing: 380 LBS
Style: Modern
Material:  Aluminum, 

Textilene 

 
Unwind in Style with Adjustable Comfort

Introducing the Domi Outdoor Living Patio Lounge Chairs Set, the ultimate outdoor relaxation companion. Crafted with meticulous attention to detail, this set includes two luxurious lounge chairs and a sleek side table, all designed to enhance your outdoor living experience. Whether you're basking in the sun on your beachside retreat, enjoying a lazy afternoon on your balcony, or lounging by the poolside, these aluminum lounge chairs provide the perfect blend of style, comfort, and durability.
With their five-position adjustable backrest, these lounge chairs offer unparalleled versatility. Choose your preferred angle, from an upright position for reading and socializing to a fully reclined mode for soaking up the sun and unwinding in absolute bliss. The ergonomically designed seats provide excellent lumbar support, ensuring optimal relaxation for extended periods. Embrace the freedom to customize your seating experience and find your perfect position for leisure and repose.
Craftsmanship That Stands the Test of Time
Indulge in the superior craftsmanship of the Domi Outdoor Living Patio Lounge Chairs Set. Engineered with durability in mind, these lounge chairs are built to withstand the elements and offer long-lasting enjoyment. The sturdy aluminum frame provides a solid foundation while remaining lightweight, allowing for easy transportation and storage. Say goodbye to cumbersome furniture and hello to effortless mobility.
The chairs' textilene fabric, known for its exceptional strength and breathability, adds a touch of elegance and comfort. Not only is textilene resistant to fading and tearing, but it also allows air circulation, keeping you cool and relaxed even on hot summer days. Reinforced with double stitching, these chairs are made to withstand regular use and provide years of indulgent lounging.
Aesthetically Pleasing Design for Any Setting
Enhance the ambiance of your outdoor space with the Domi Outdoor Living Patio Lounge Chairs Set. Available in three stunning colors—orange, blue, and gray—these chairs effortlessly complement any aesthetic, from vibrant and energetic to cool and sophisticated. Choose the hue that resonates with your personal style and create a visually captivating outdoor oasis.
The sleek and modern design of these lounge chairs seamlessly integrates with various outdoor settings, whether it's a cozy corner of your backyard or a sprawling patio overlooking the ocean. The included side table adds a practical touch, perfect for keeping your refreshments, books, or sunscreen within arm's reach. Elevate your outdoor décor and transform your space into a sanctuary of relaxation and beauty.
This product has no reviews yet.