About DOMI Outdoor Living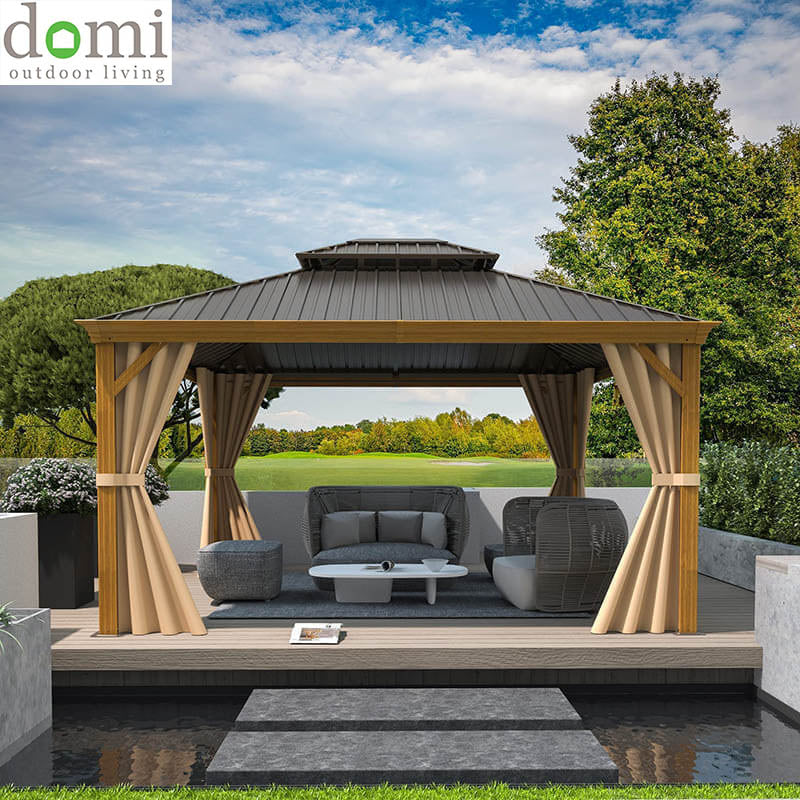 Who we are?
Domi outdoor living - an industrial factory ( not middleman ) with more than 20 years manufacturing experience on gazebos and outdoor furniture. 3.2 million square feet of factory with annual volume of $70+ Million.
Domi outdoor living aims at providing global consumers with leading technology and excellent quality outdoor furniture. More than 80 leisure furniture are developed every year to change the traditional living space and create a comfortable leisure space from indoor to outdoor, so as to meet people's diversified and fashionable leisure needs.
Our purpose
Domi Outdoor Living, which was created around founder's thought of designing and manufacturing products that he would want for his own backyard, we always want to help people live better outside. Domi in Latin means "At Home" and that's what we dream to achieve with our products! As we see people spending more time outside, that leads to a broader strategy for us. Domi strives to set itself apart from the ordinary to bring timeless and sophisticated ambiance to its customers.We push the elements of design and innovation further than we ever have before.
We always want to help people live better outside, accoumpany their life's best moments.
Email: service@domioutdoorliving.com
Company Address: 11766 Wilshire Blvd., Ninth Floor, Los Angeles, CA. 90025