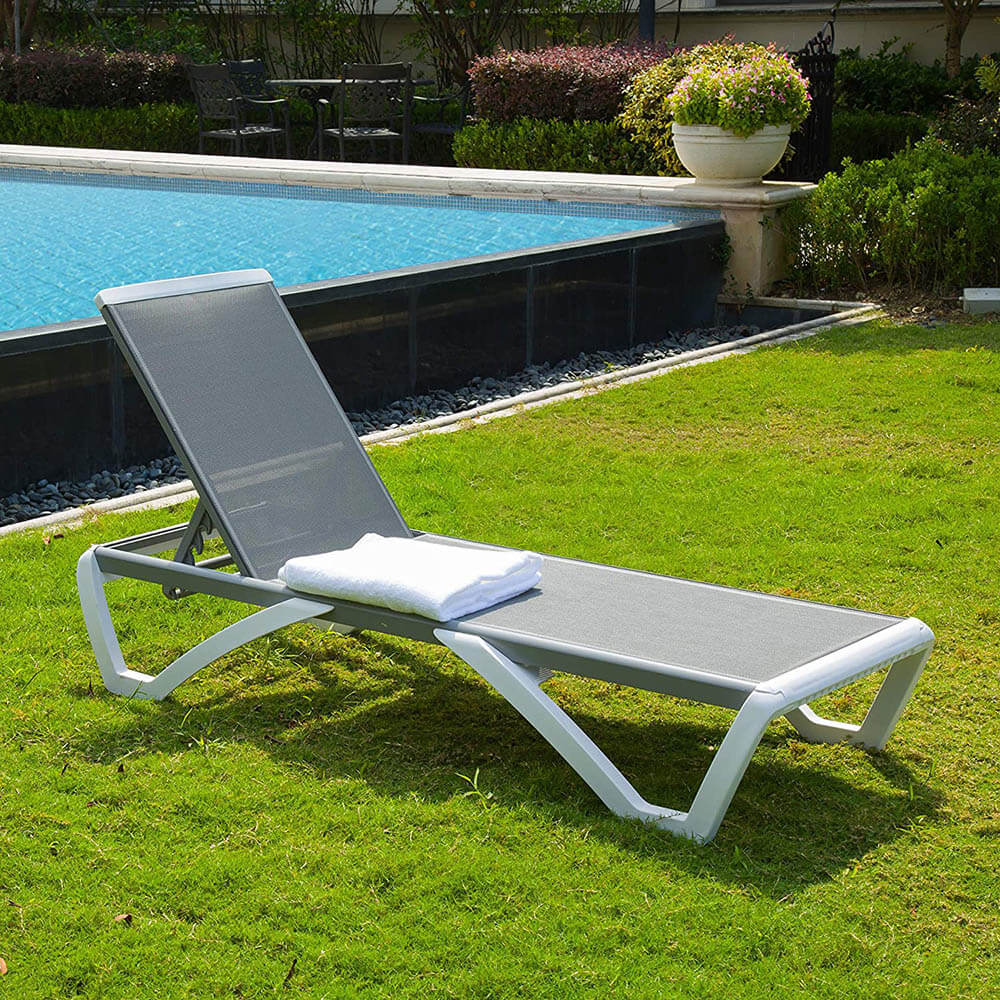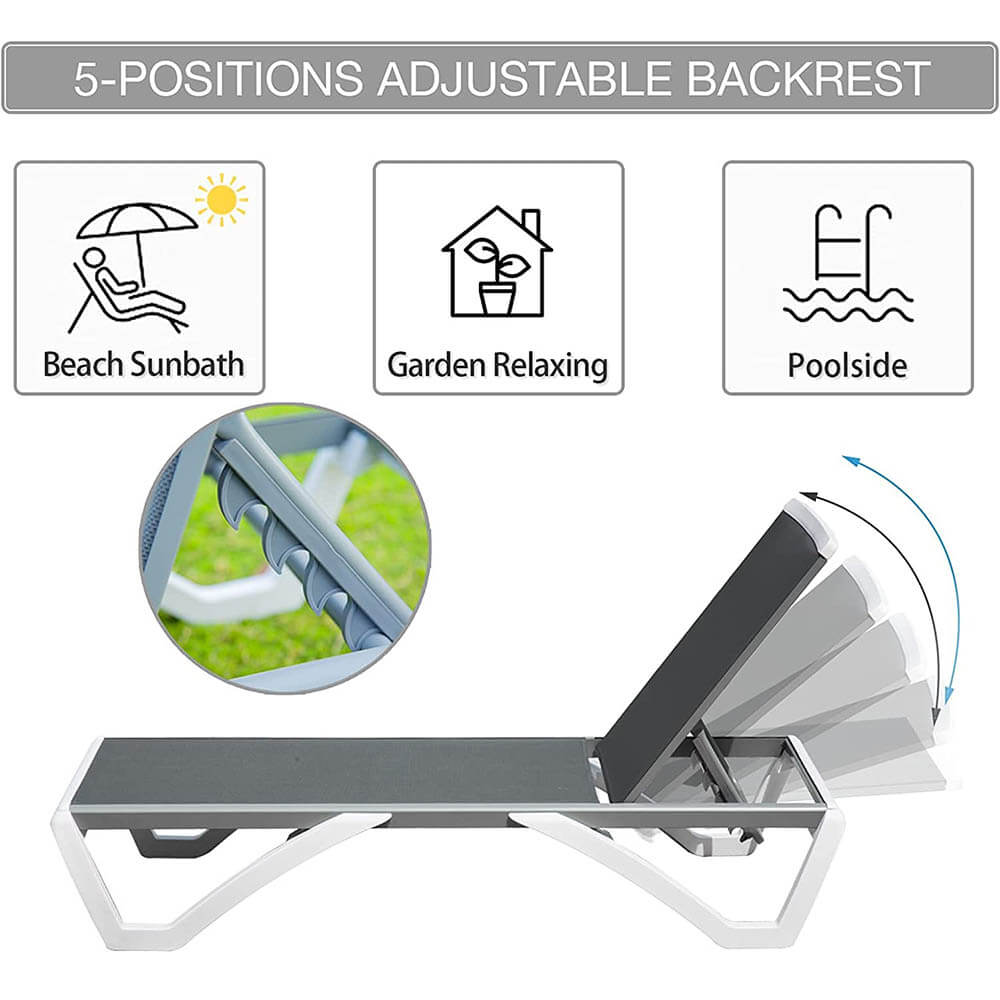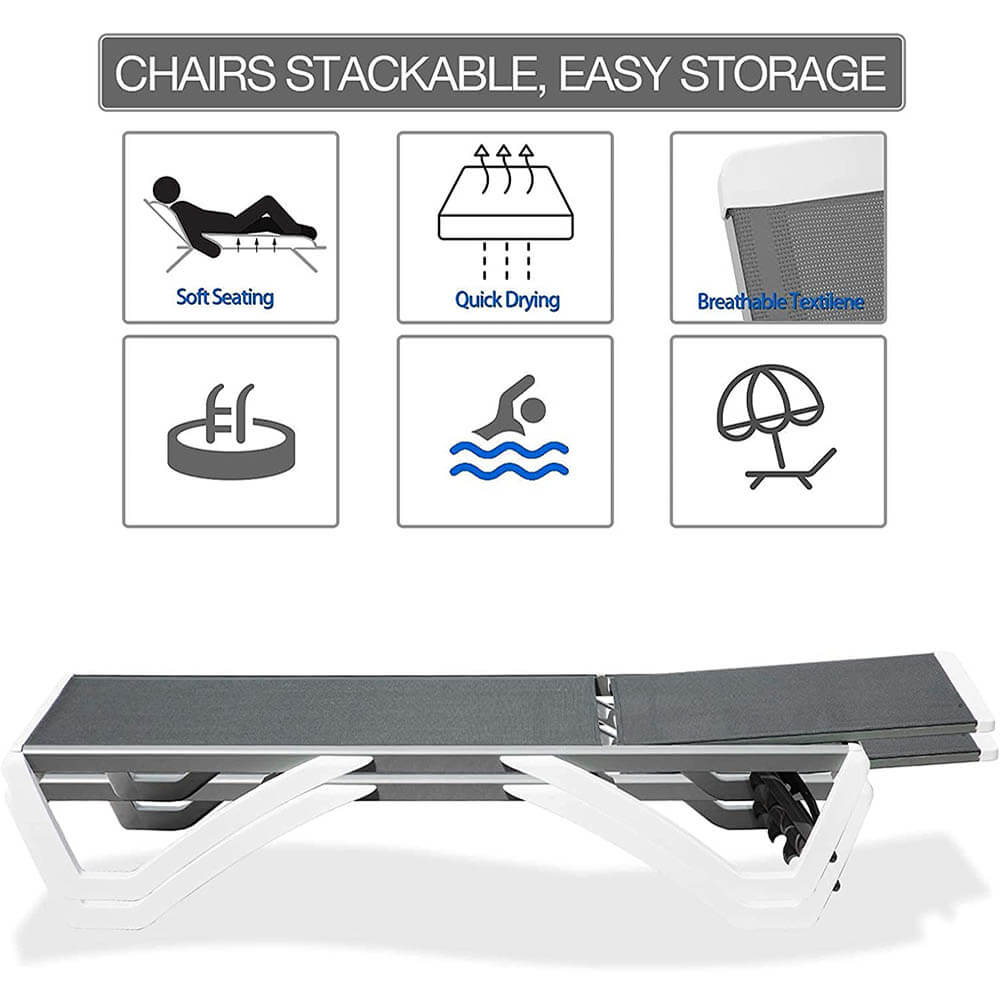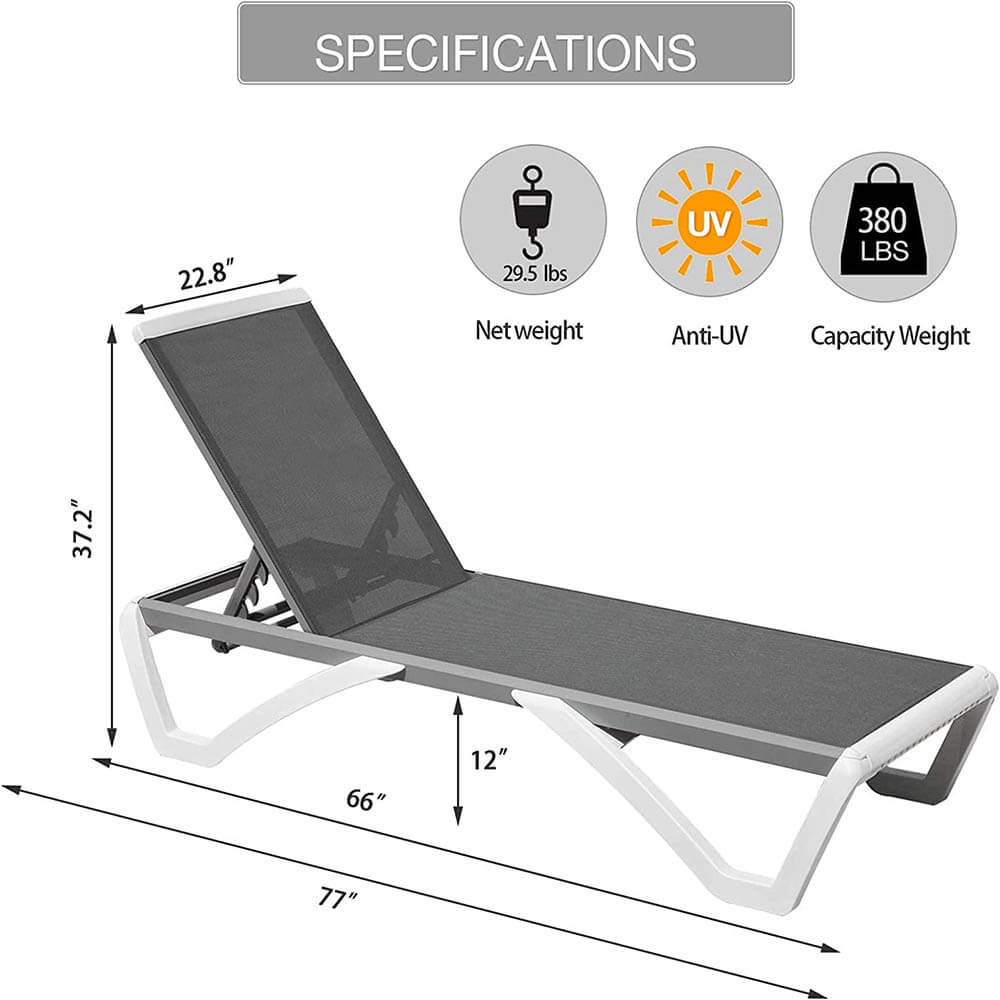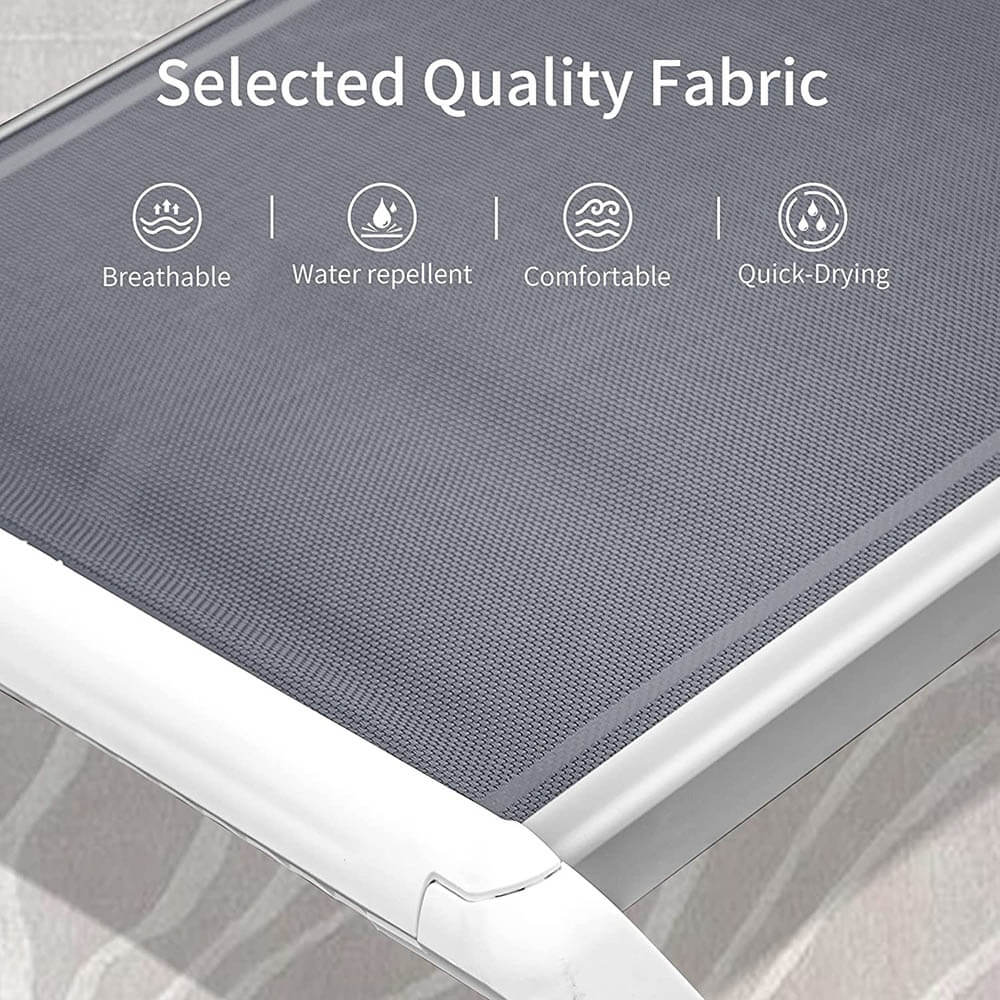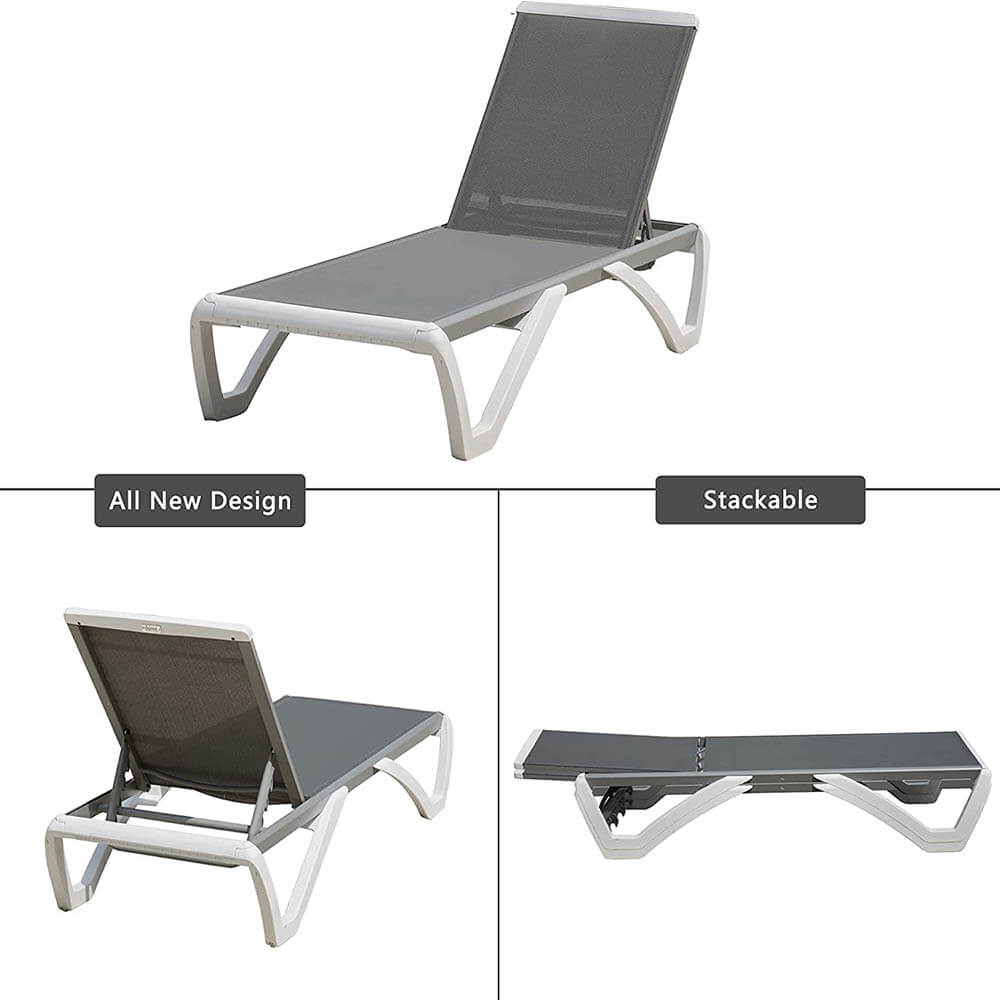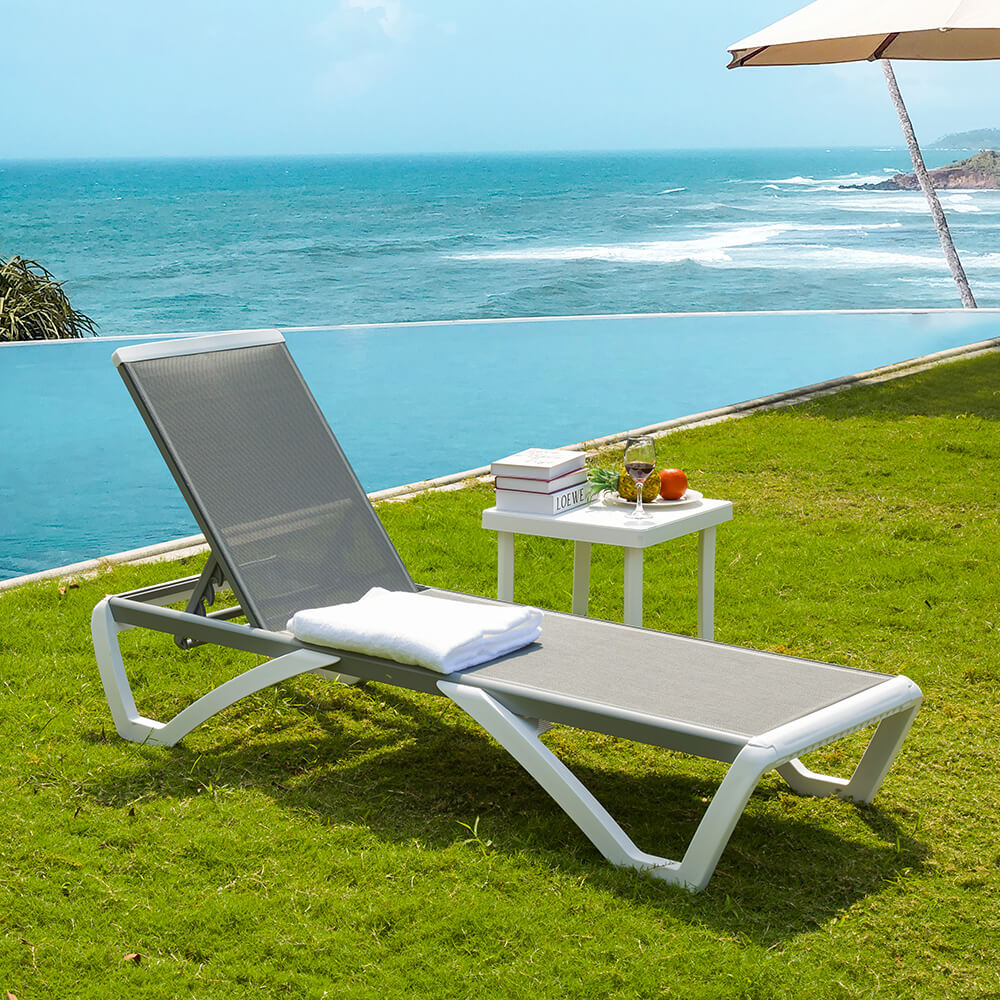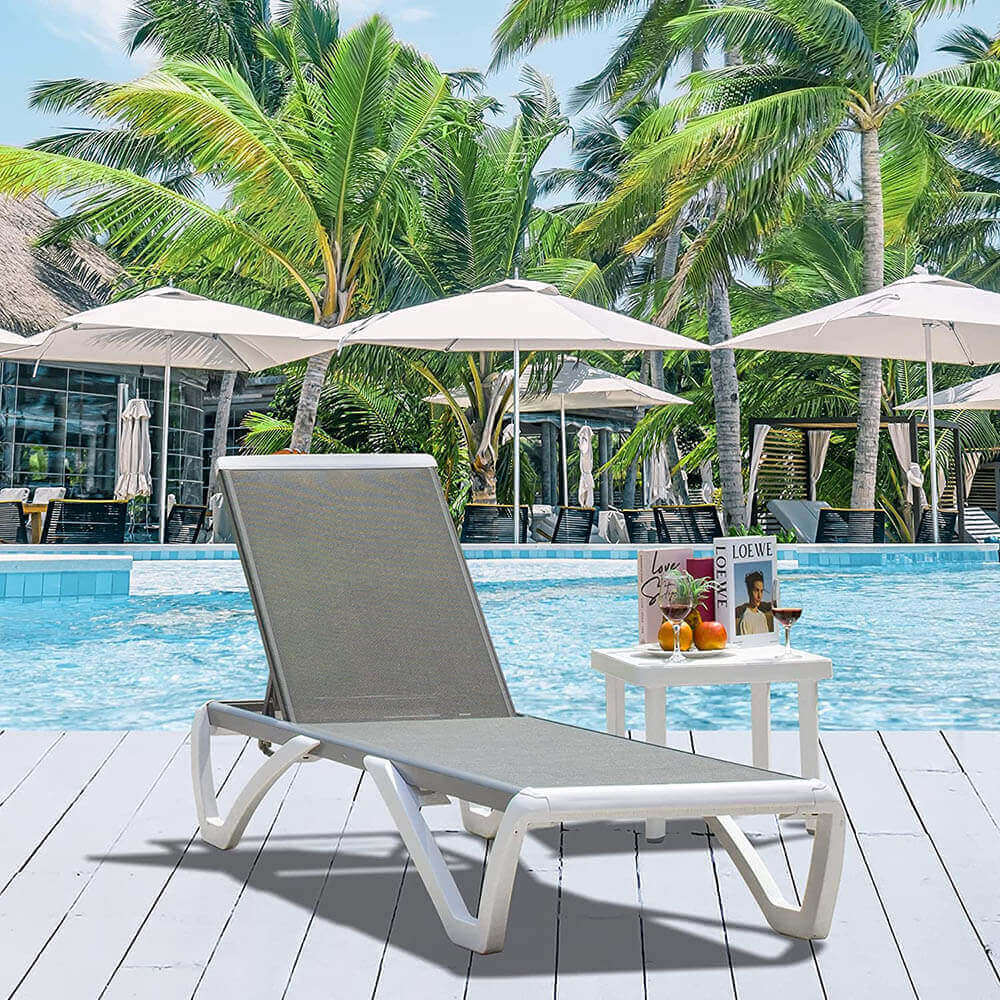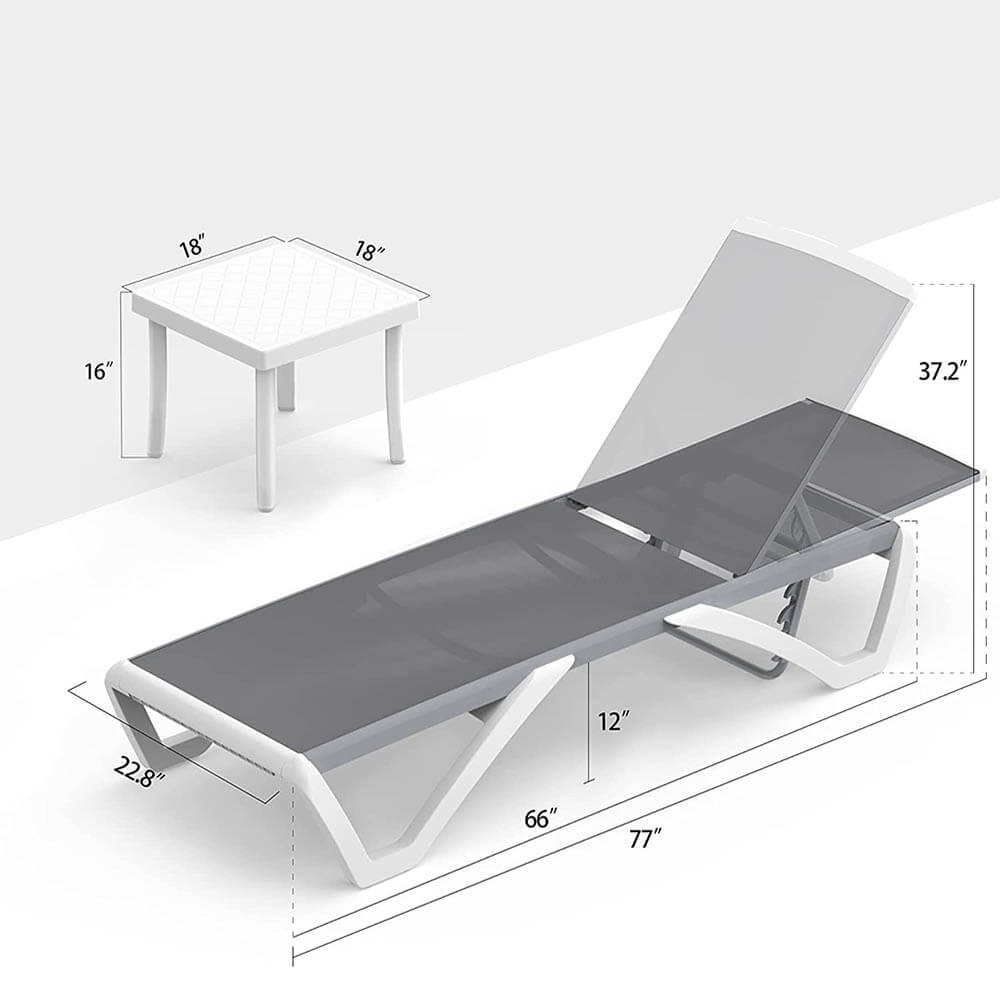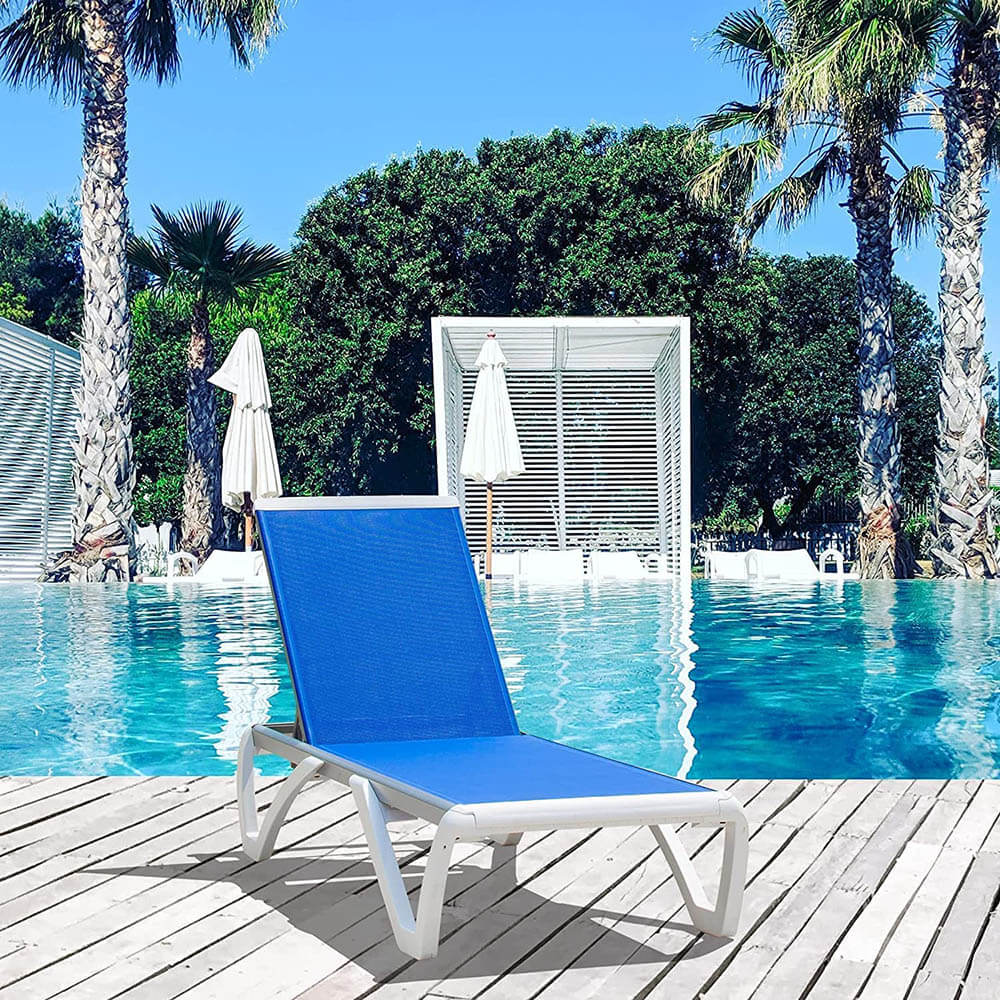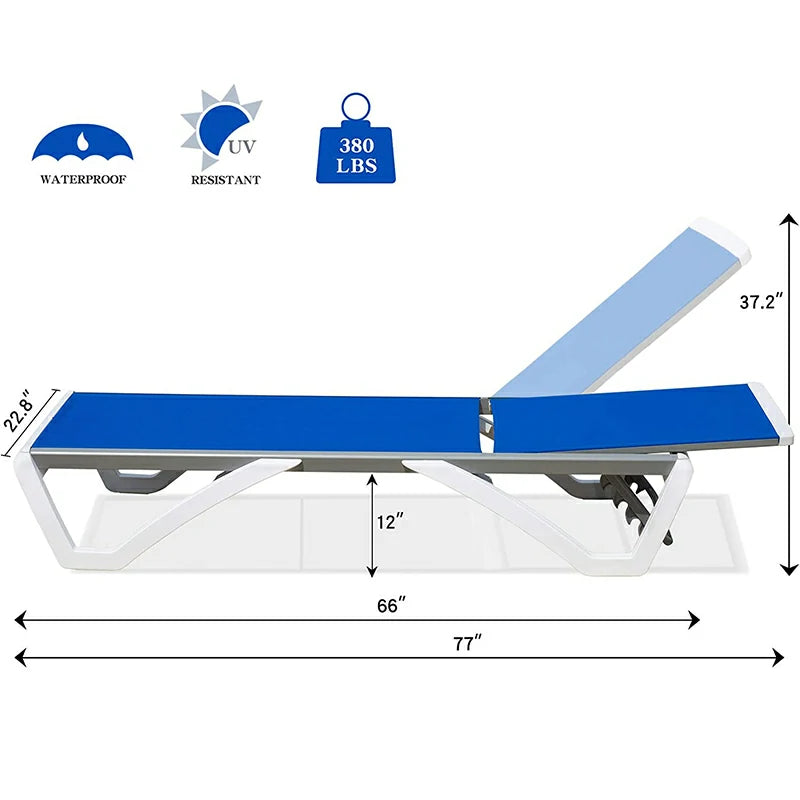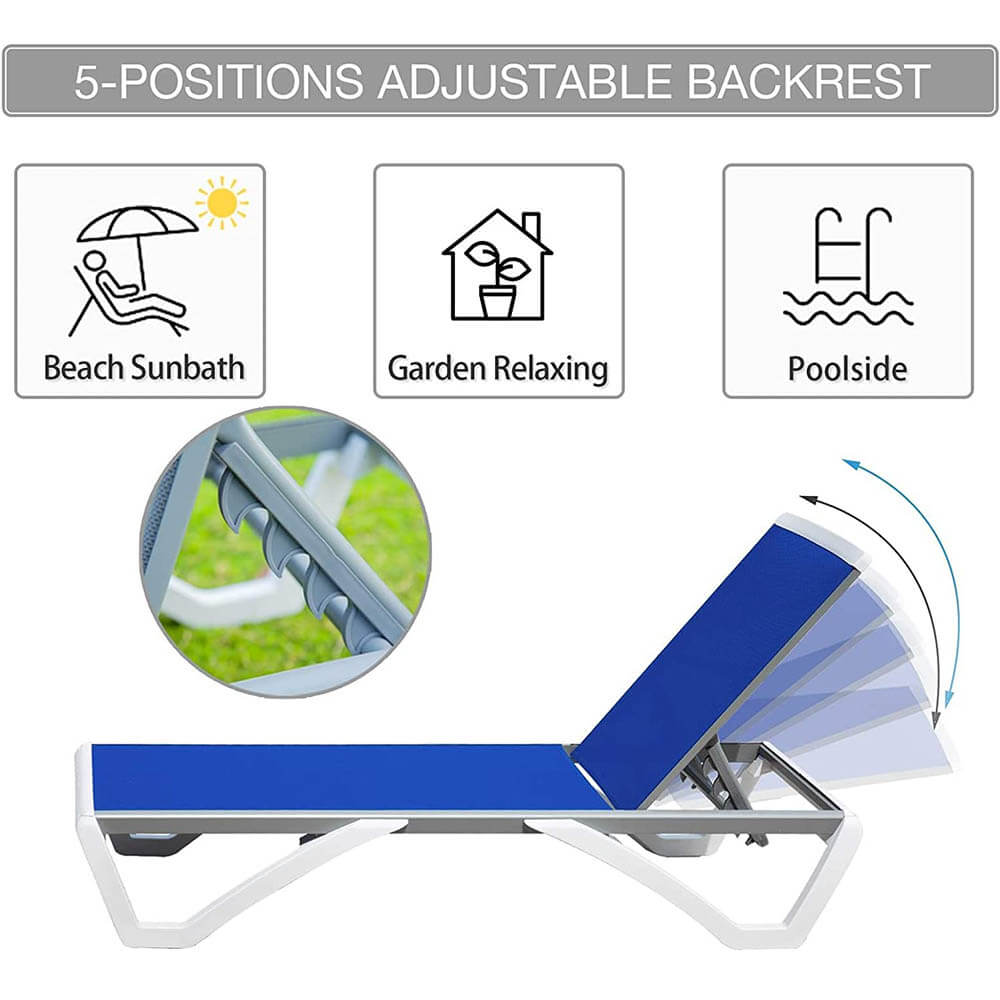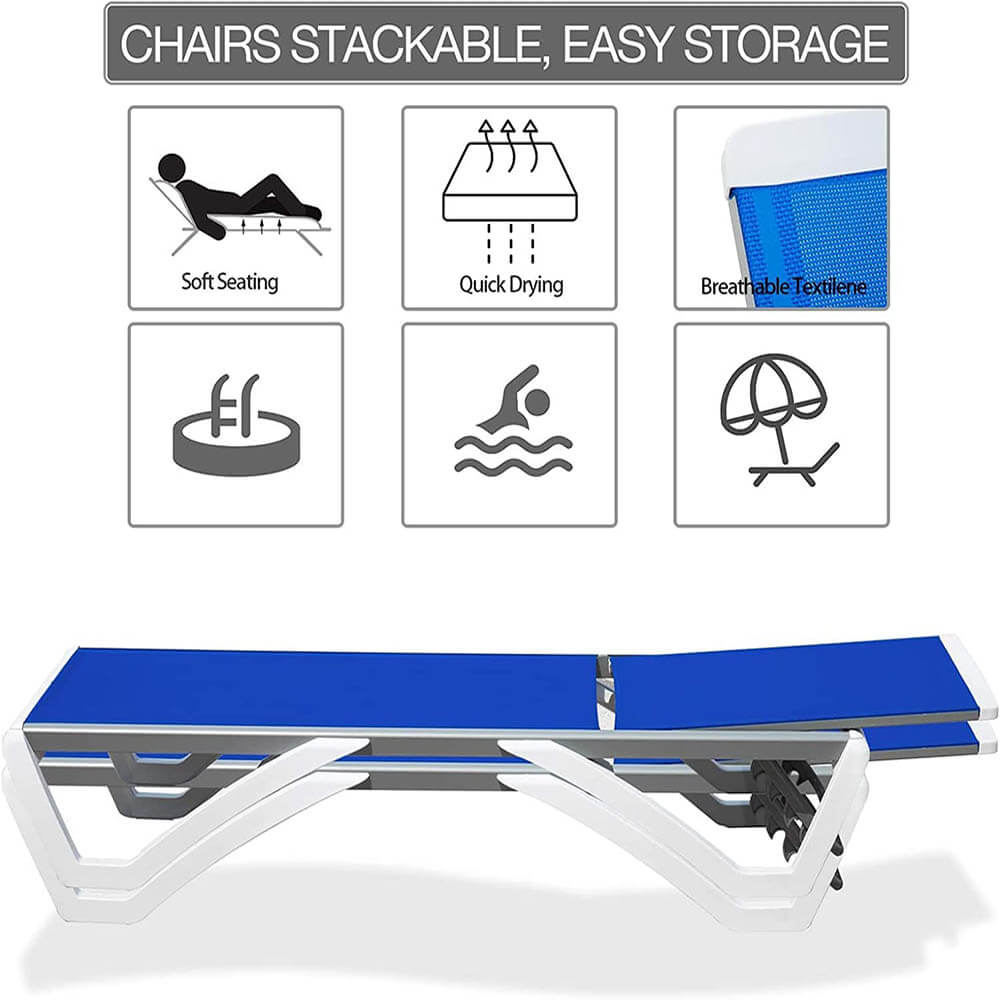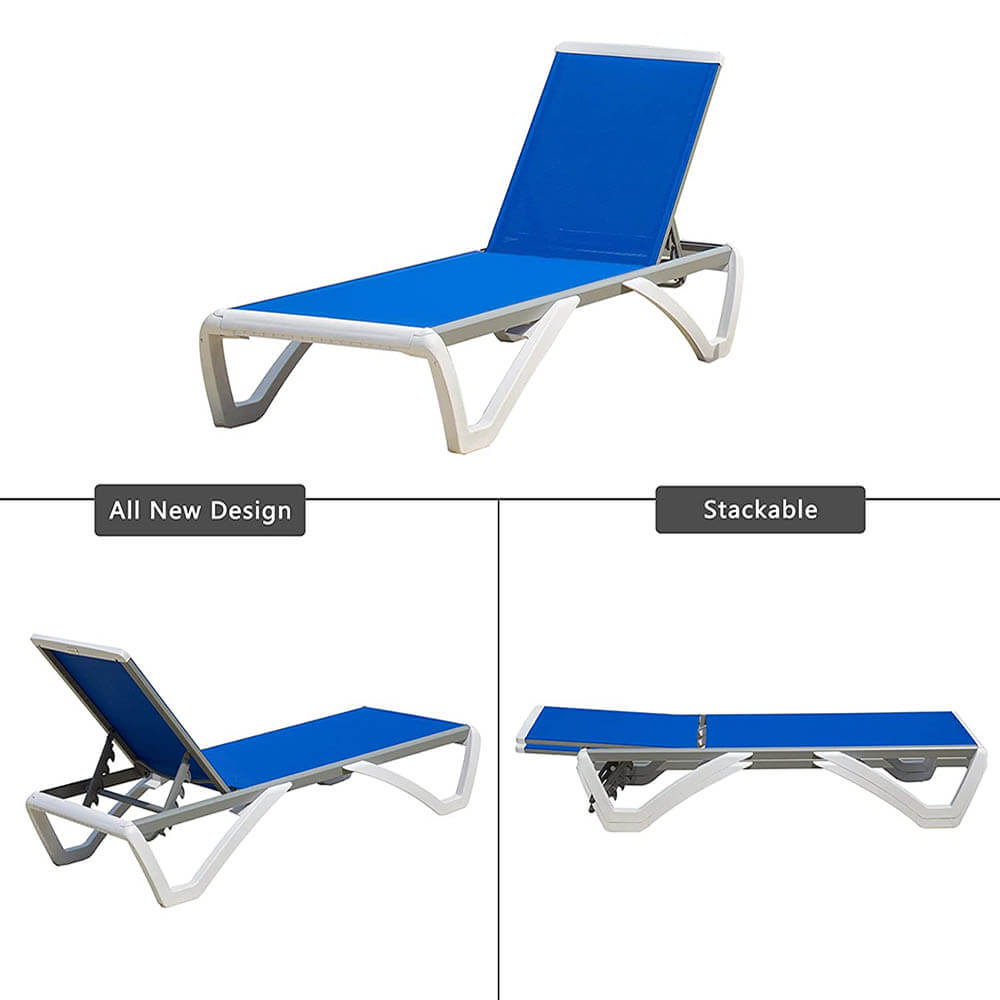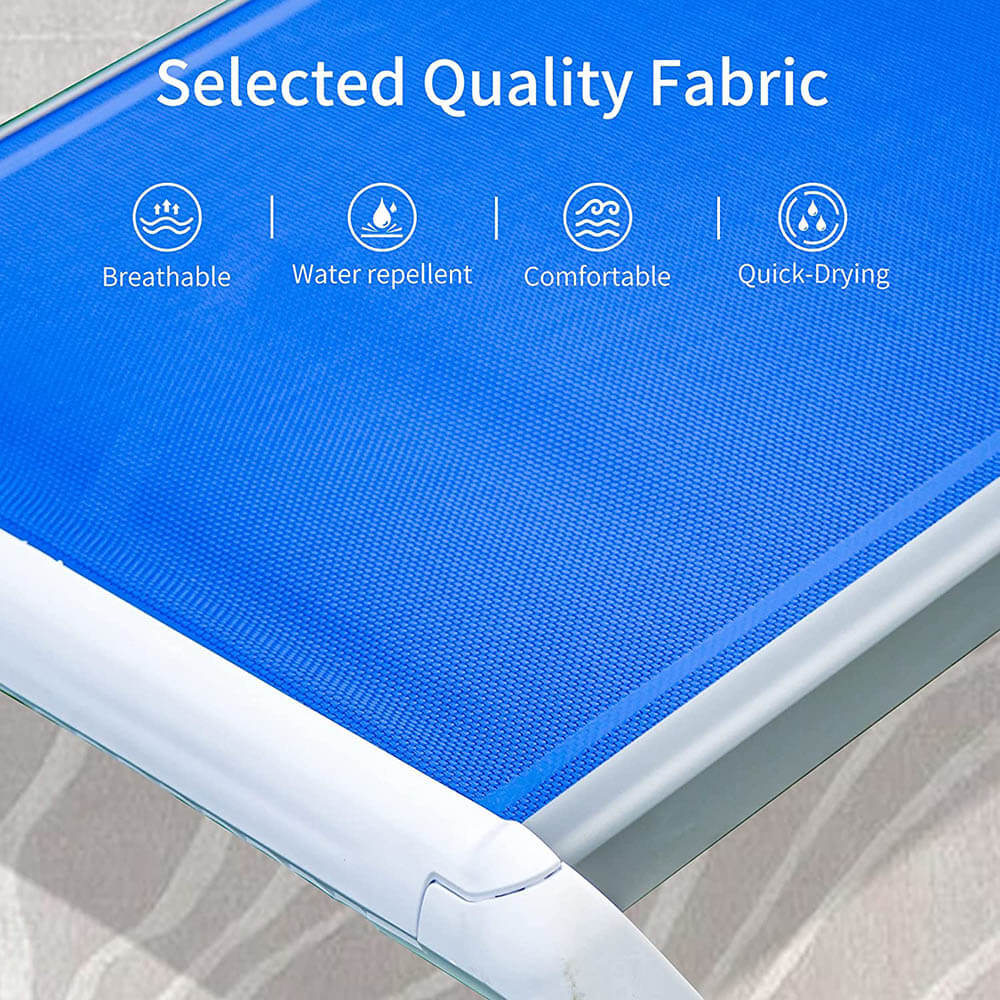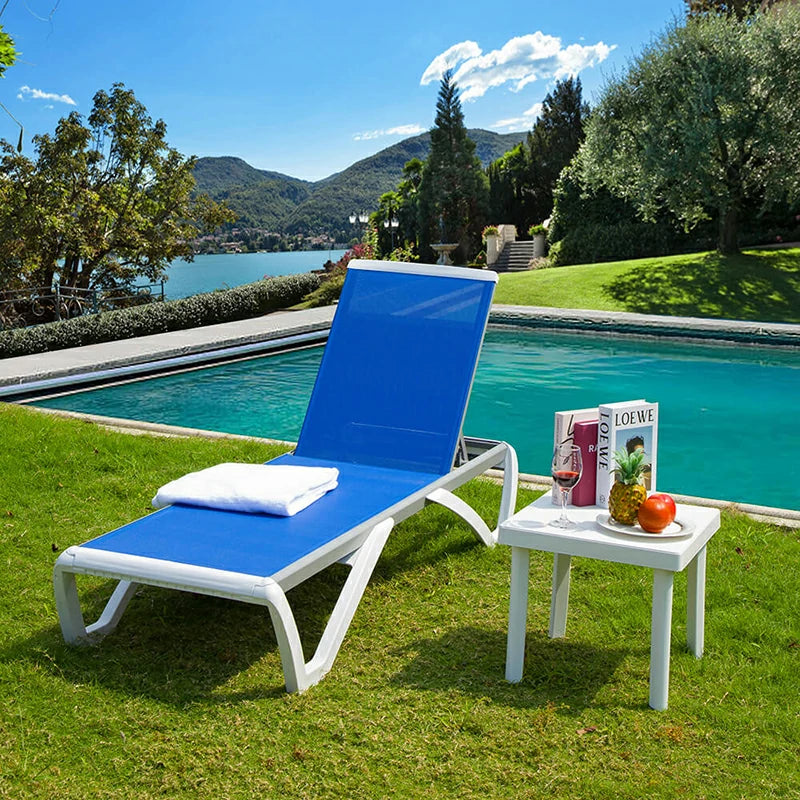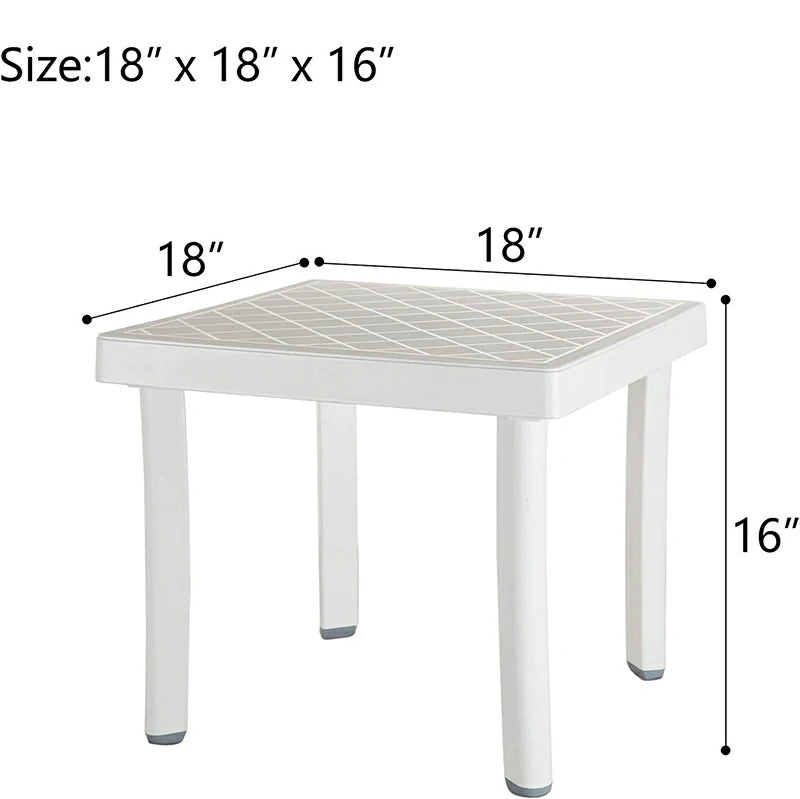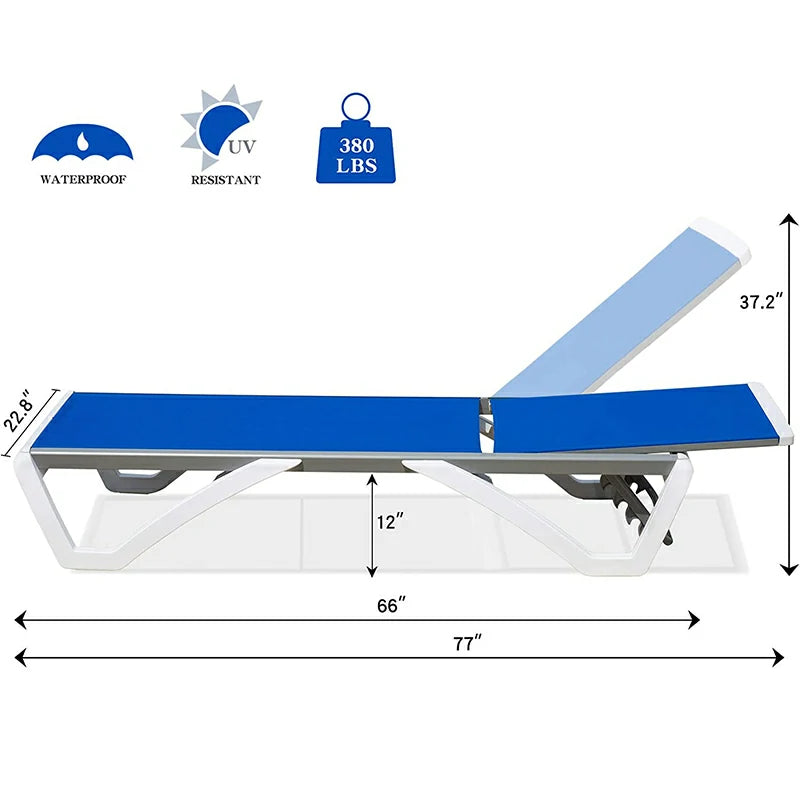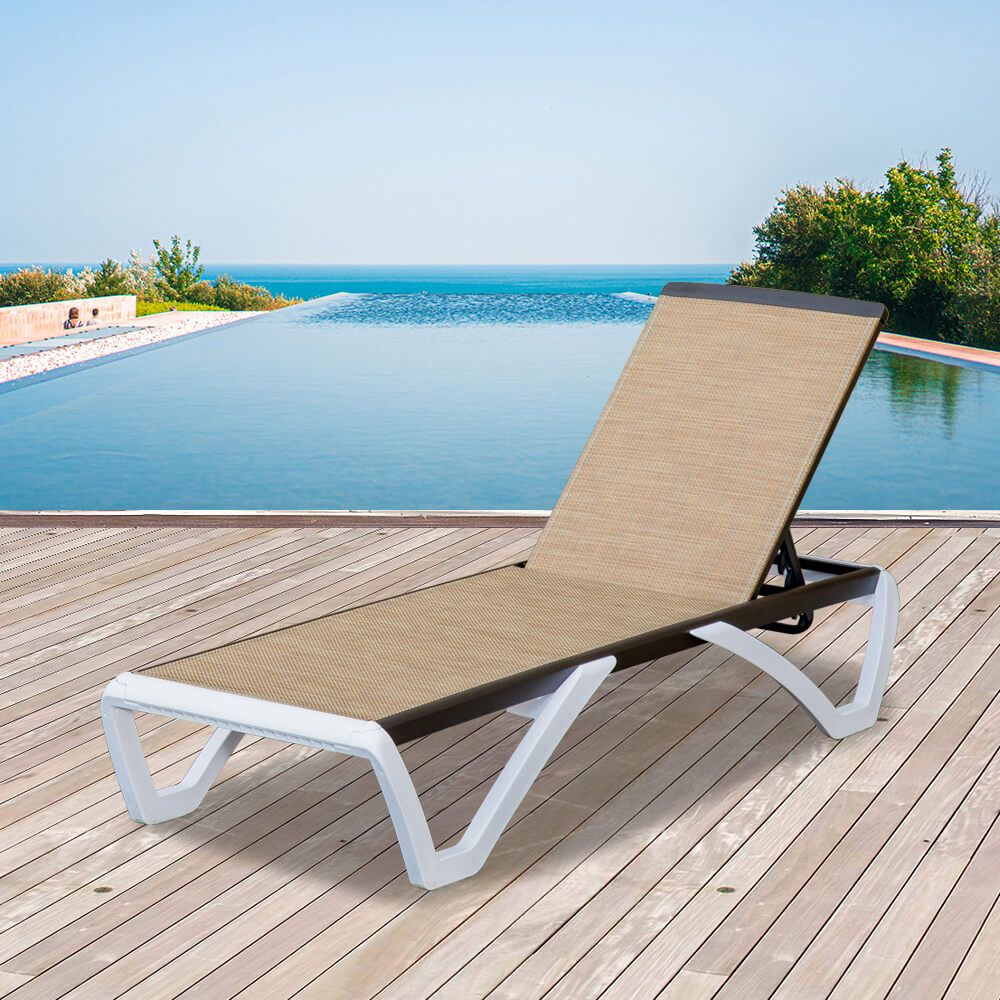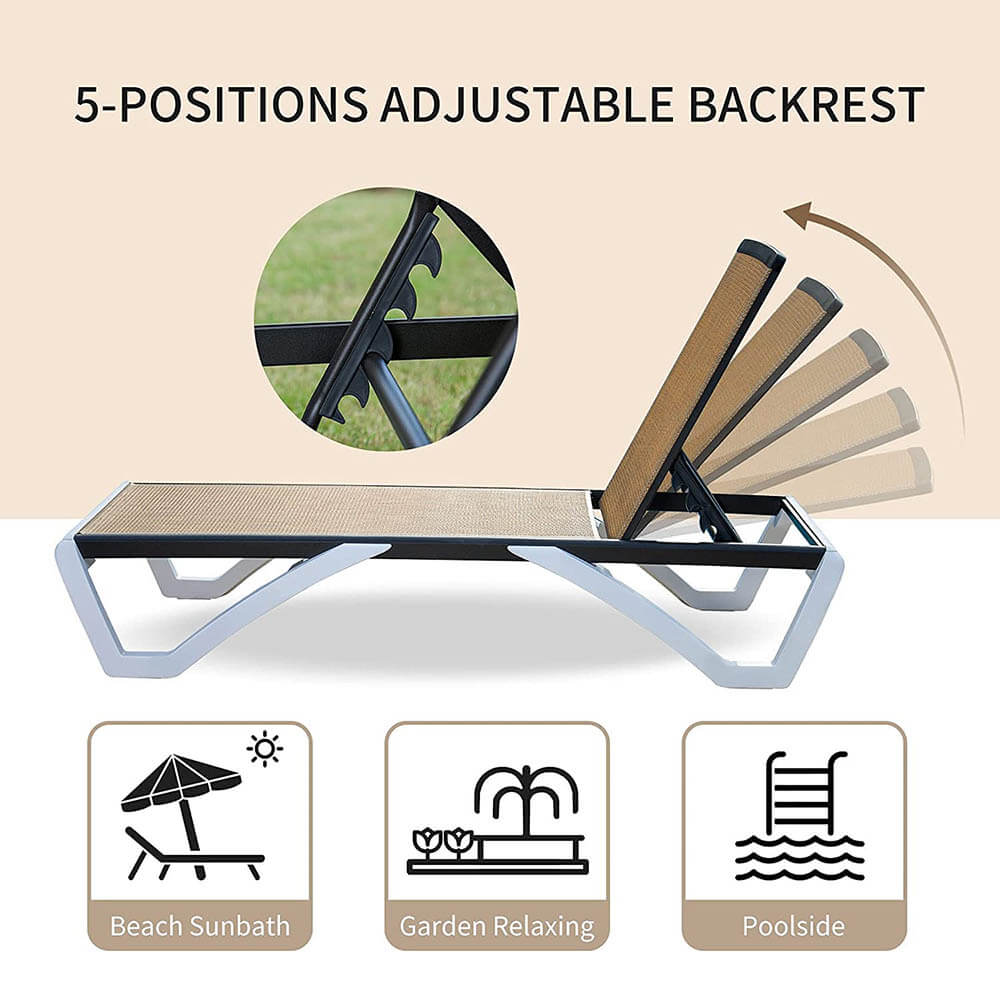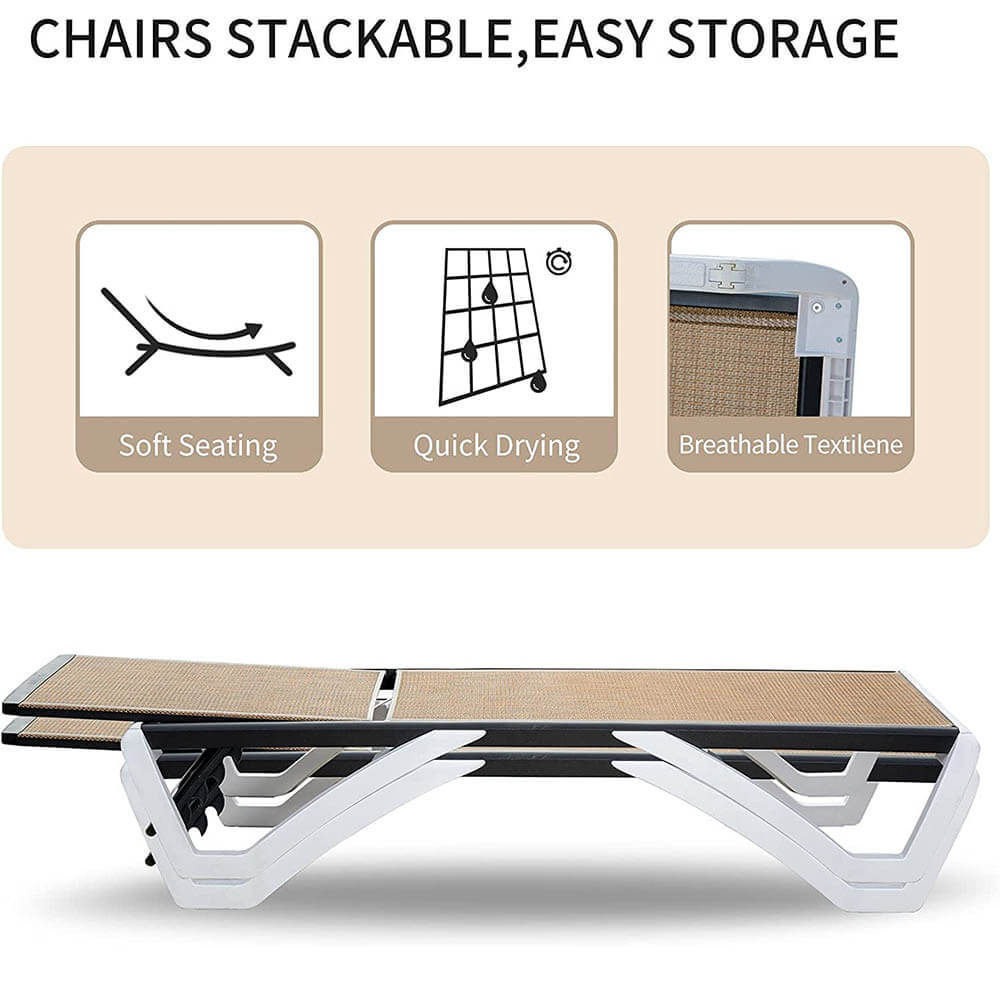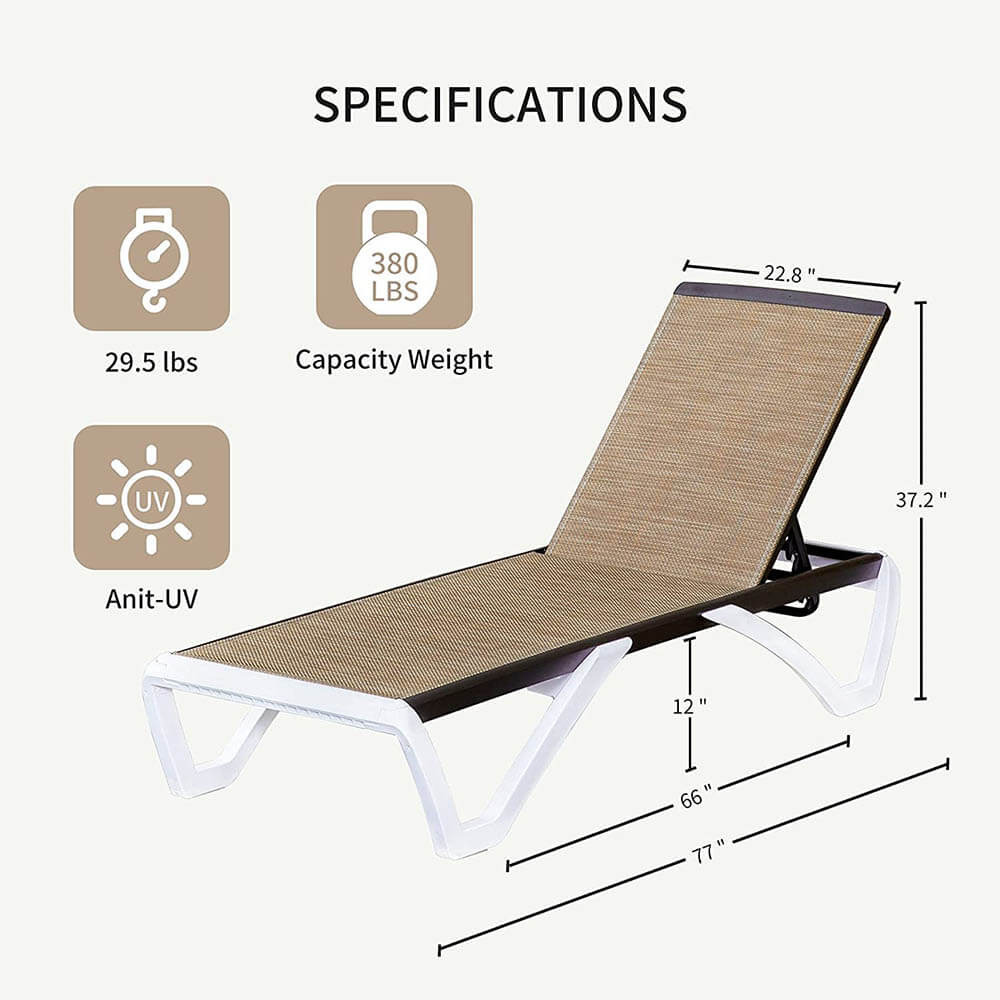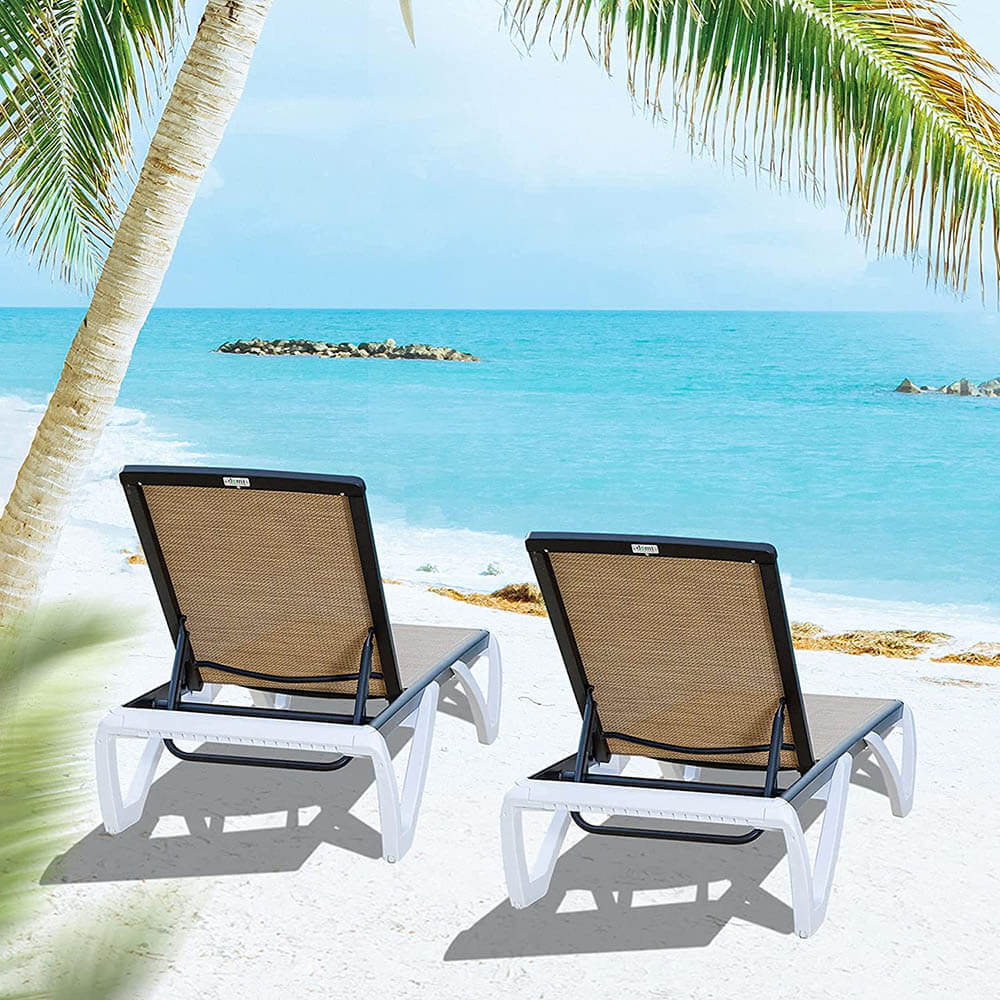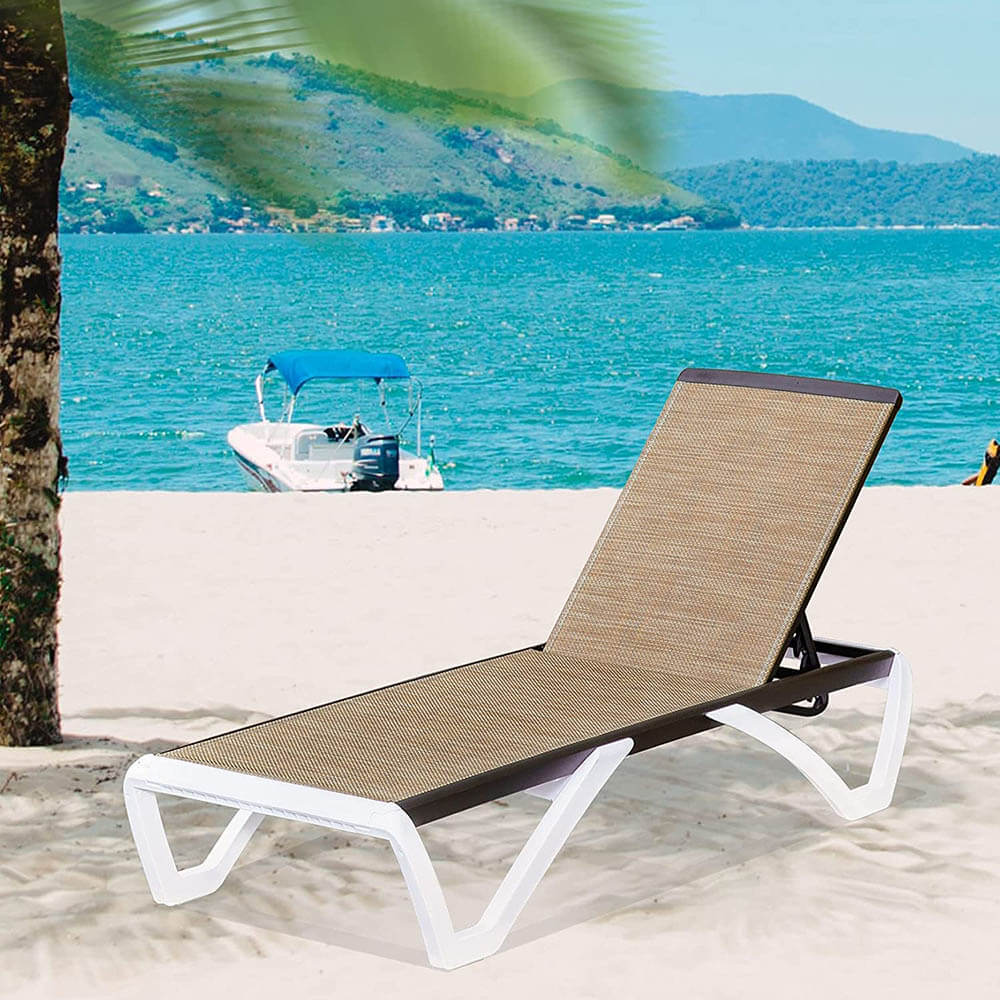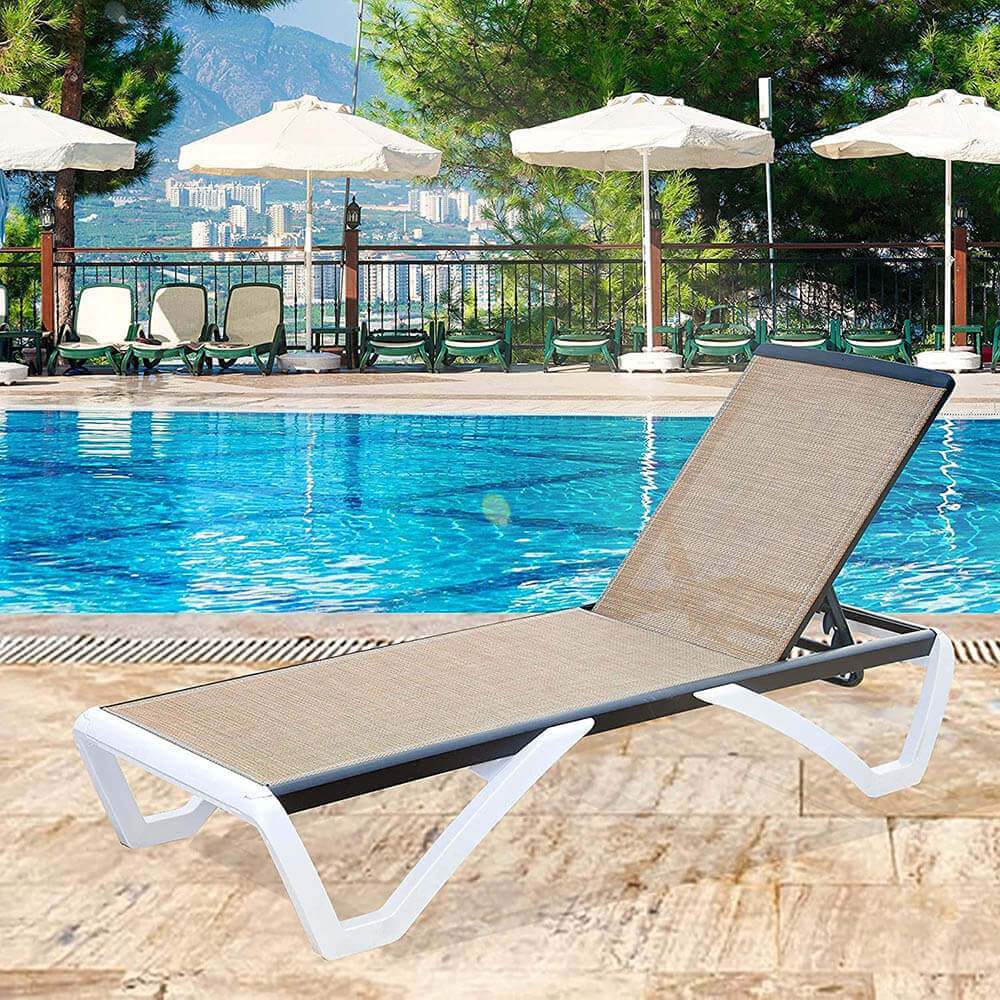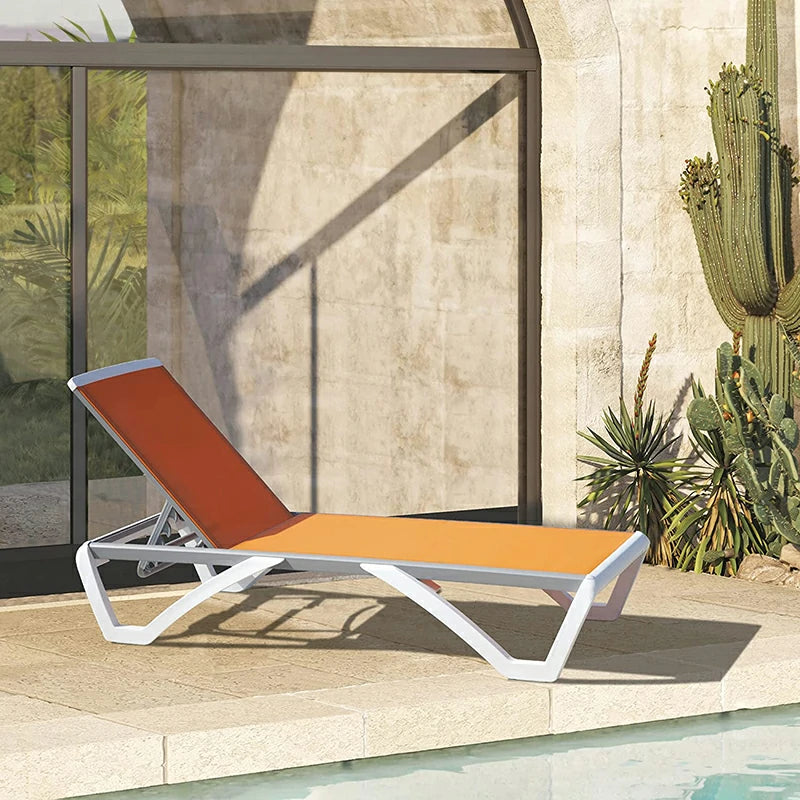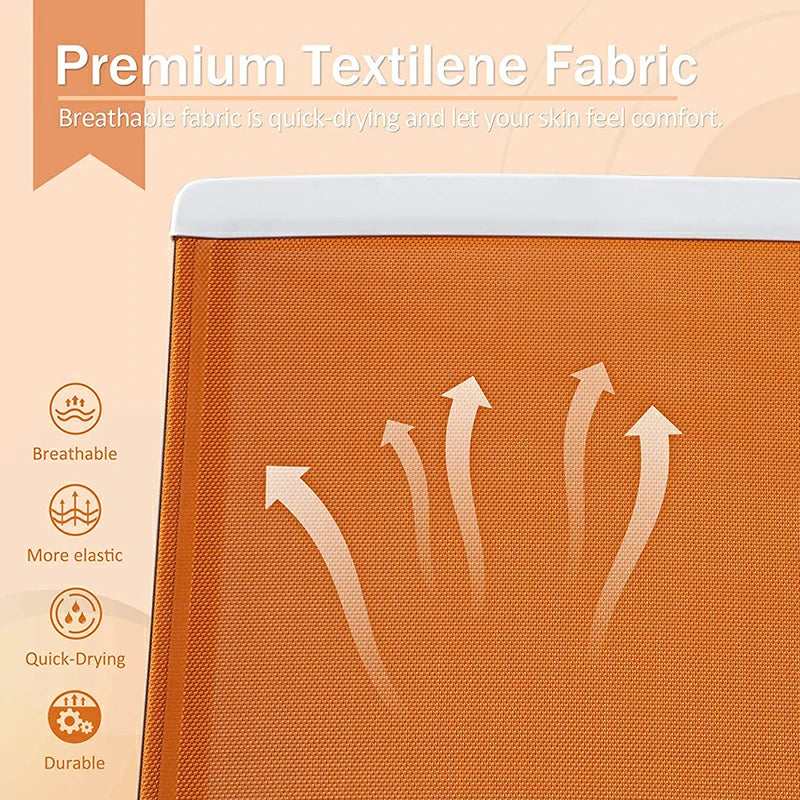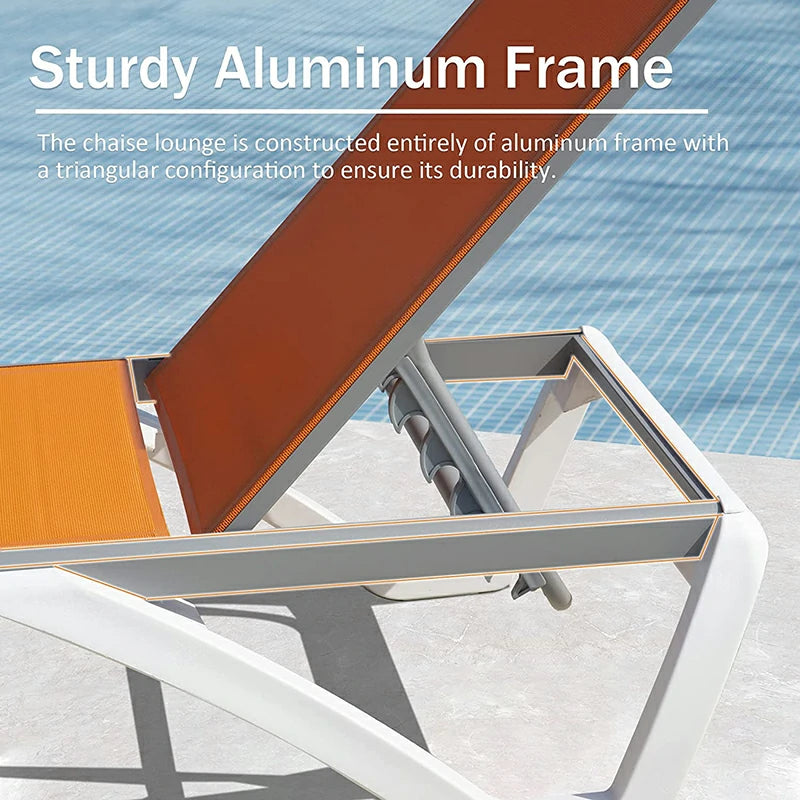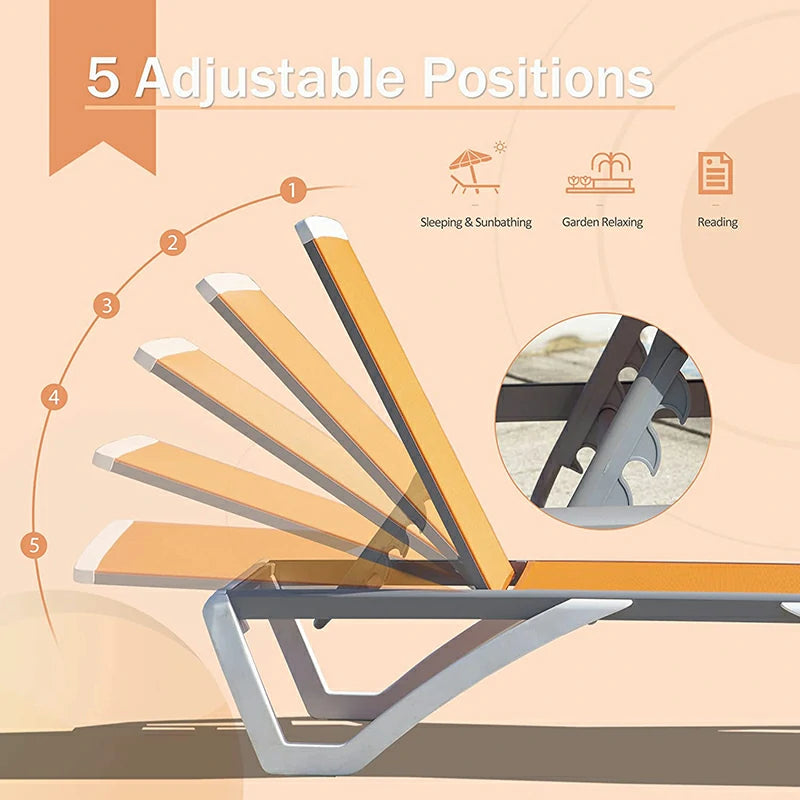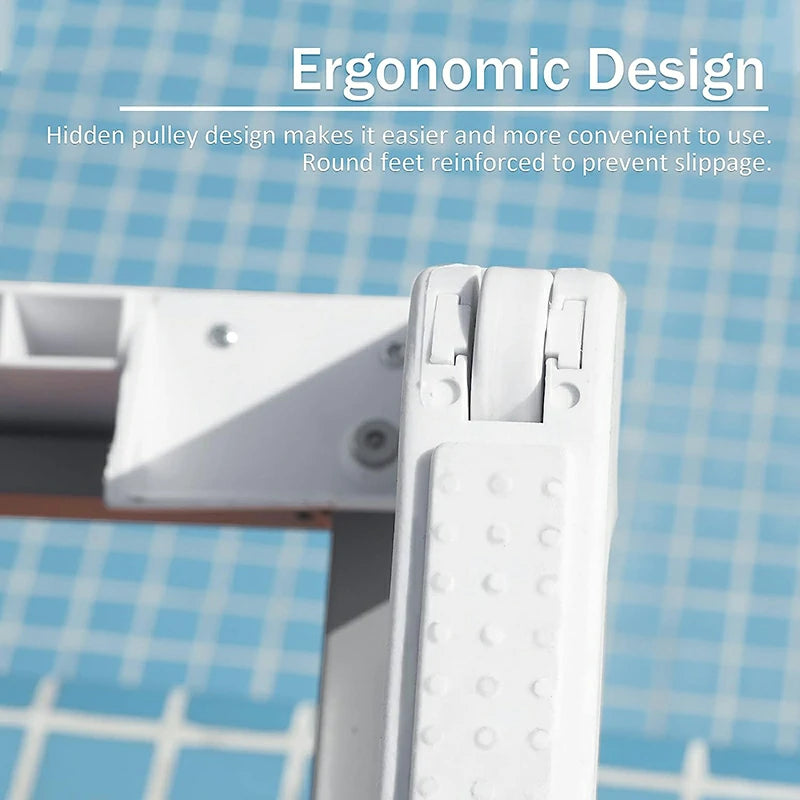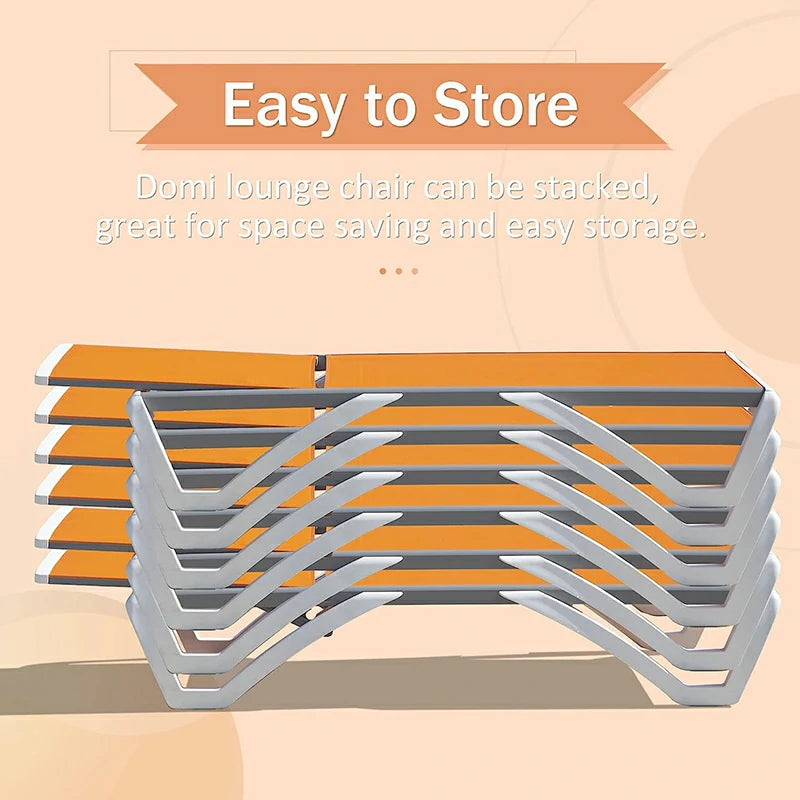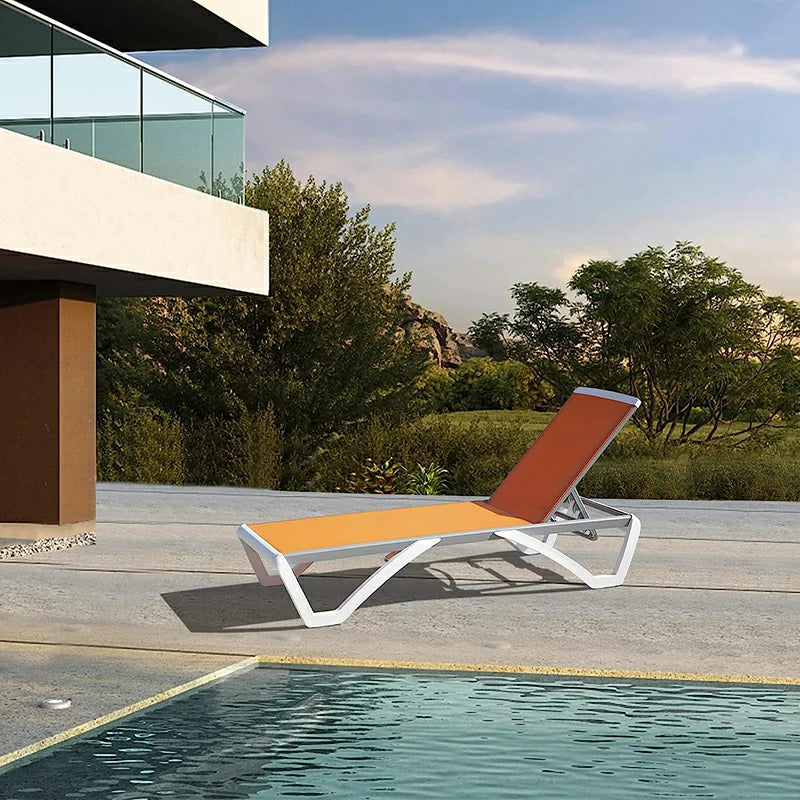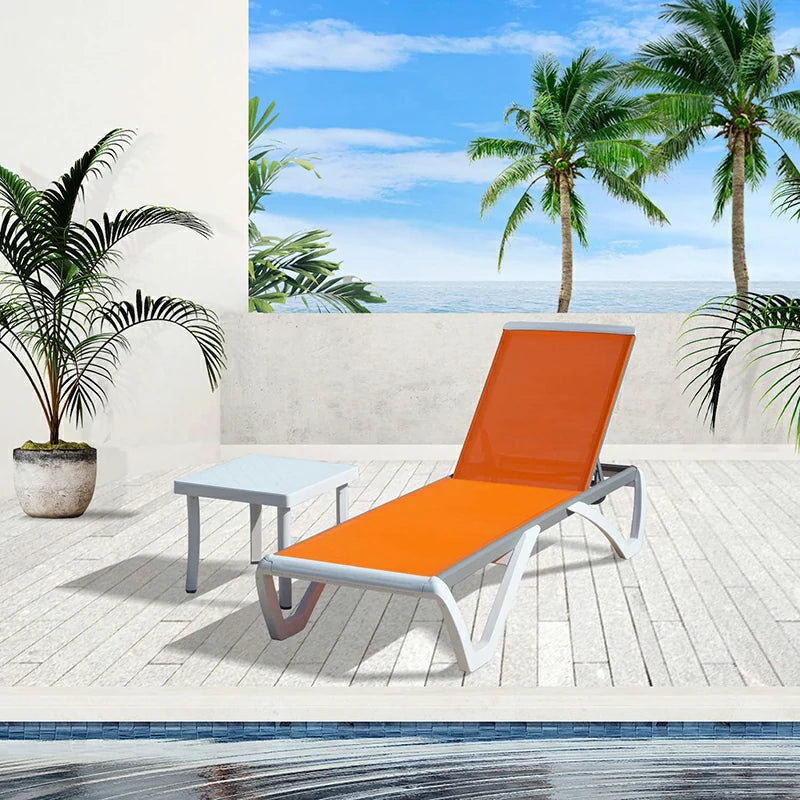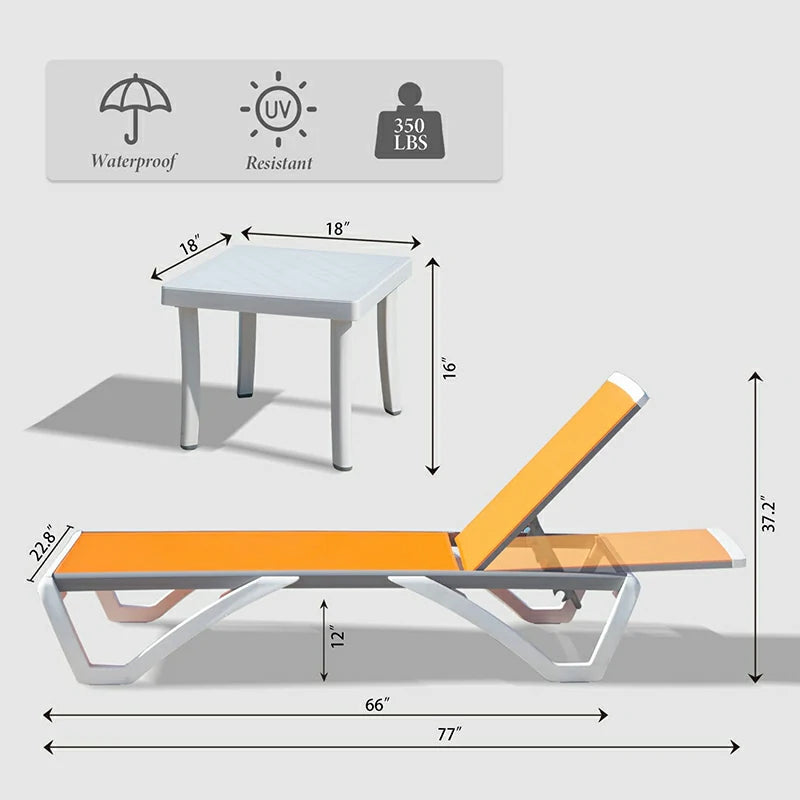 Armless Outdoor Chaise Lounge
SKU: LLDZ0531-G
Product Details:
Brand: Domi outdoor living
Color: Grey, Blue, 

Orange

Product Dimensions: 77"D x 22.8"W x 37"H
Load-bearing: 380 LBS
Style: Modern
Material:  Aluminum, 

Textilene 

 
Unwind in Style with the Domi Outdoor Living Patio Chaise Lounge
Indulge in the ultimate relaxation experience with the Domi Outdoor Living Patio Chaise Lounge. Designed to elevate your outdoor living space, this luxurious chaise lounge combines comfort, durability, and style to create the perfect retreat right in your own backyard.


Featuring a sleek and modern design, the Domi Outdoor Living Patio Chaise Lounge is crafted with premium materials to withstand the elements and provide long-lasting performance. The sturdy aluminum frame ensures stability and durability, while the 5-position adjustable backrest allows you to find the perfect angle for lounging, whether you prefer a reclined position for sunbathing or a more upright position for reading and enjoying a refreshing drink.


Uncompromising Comfort and Durability with Textilene Fabric
The Domi Outdoor Living Patio Chaise Lounge takes your comfort seriously. It is equipped with a high-quality Textilene fabric that not only adds a touch of elegance to the design but also offers exceptional comfort and durability. The Textilene fabric is not only soft to the touch but also resistant to fading, tearing, and mildew, ensuring that your chaise lounge will look and feel great for years to come.


The innovative design of the Textilene fabric allows for excellent breathability, preventing you from feeling hot and sticky even on the warmest days. It is also easy to clean, making maintenance a breeze. Simply wipe away any spills or stains, and your chaise lounge will be as good as new.


Versatility and Convenience for Easy Outdoor Living
The Domi Outdoor Living Patio Chaise Lounge is designed with your convenience in mind. It is stackable, allowing you to save space when not in use or easily store multiple lounges during the off-season. Additionally, the lounge chairs feature two wheels that make it effortless to move them around your patio or deck, so you can always find the perfect spot to soak up the sun or relax with a good book.

With a weight capacity of up to 380 pounds, the Domi Outdoor Living Patio Chaise Lounge provides reliable support for users of various sizes. Whether you're lounging alone or sharing the experience with a loved one, this chaise lounge offers the stability and strength you need for worry-free relaxation.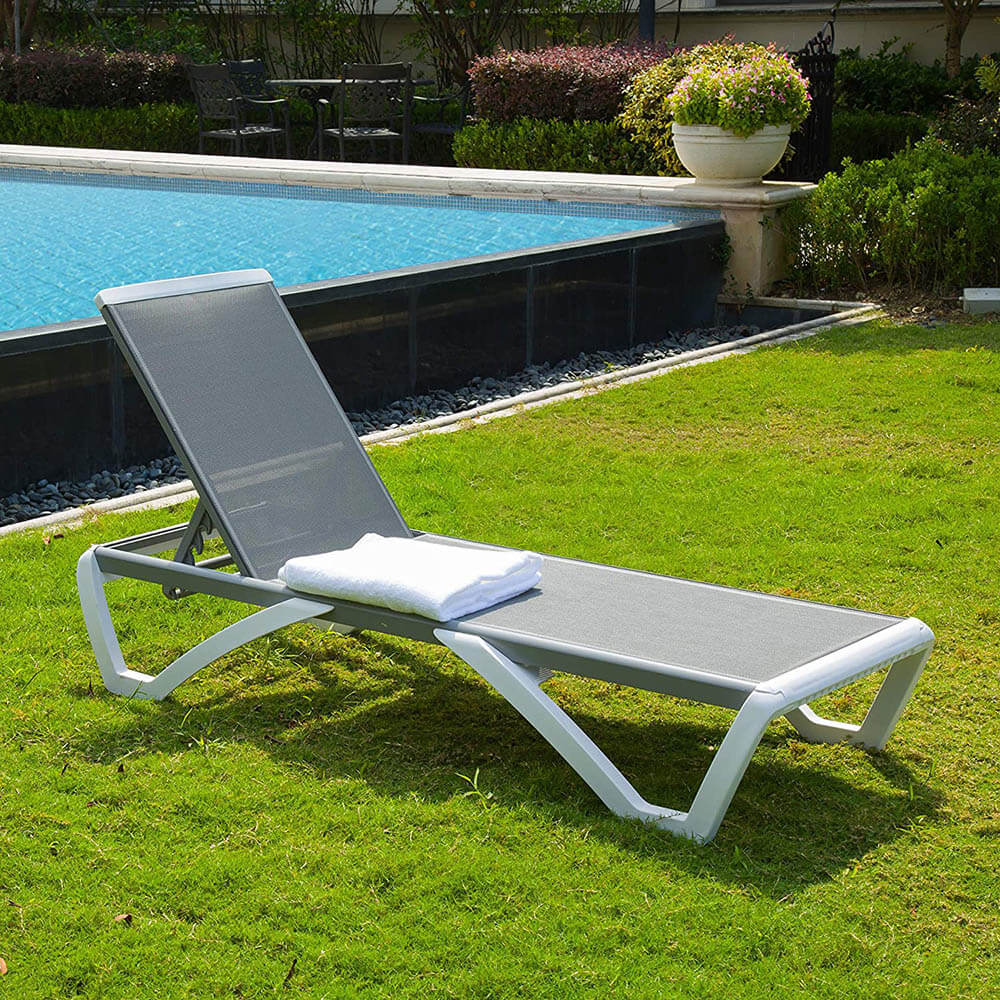 This product has no reviews yet.