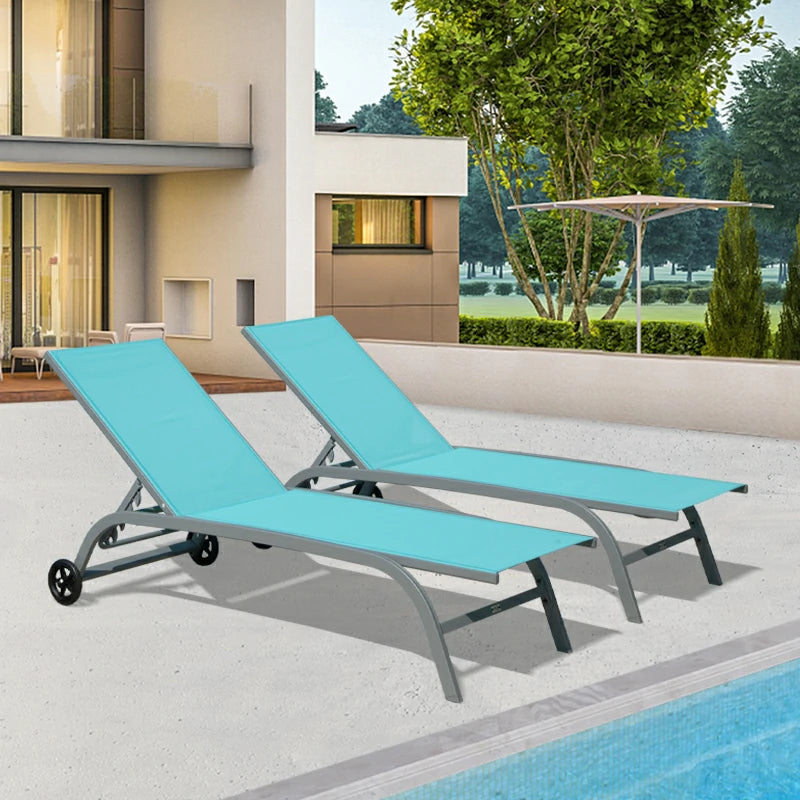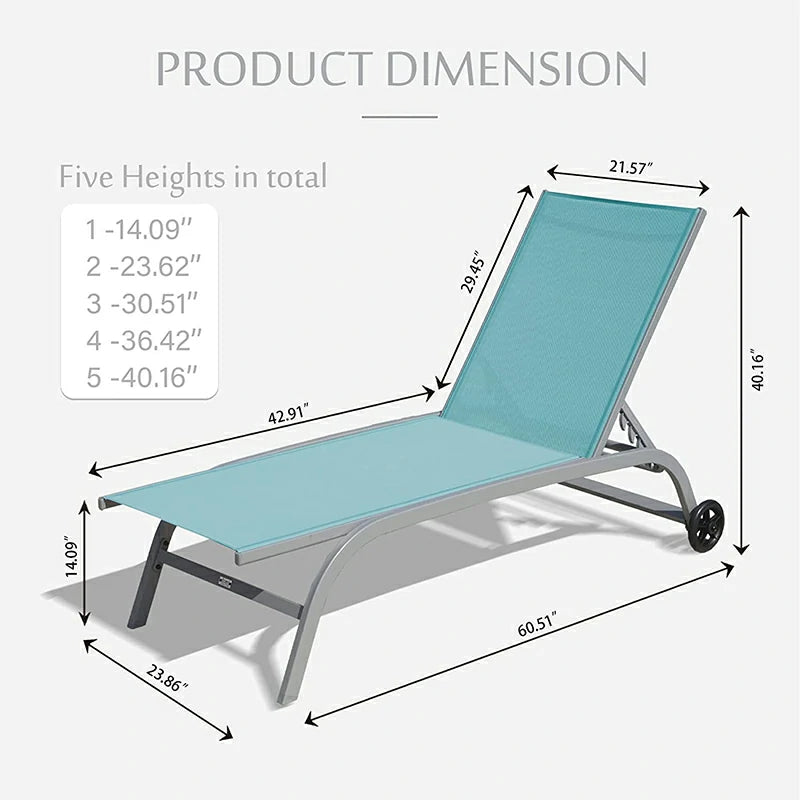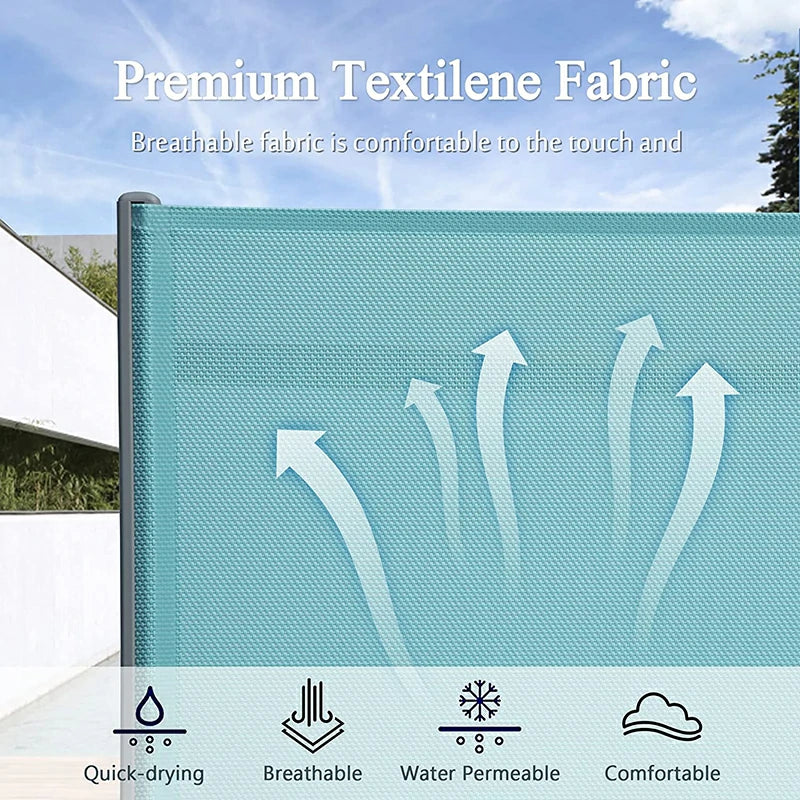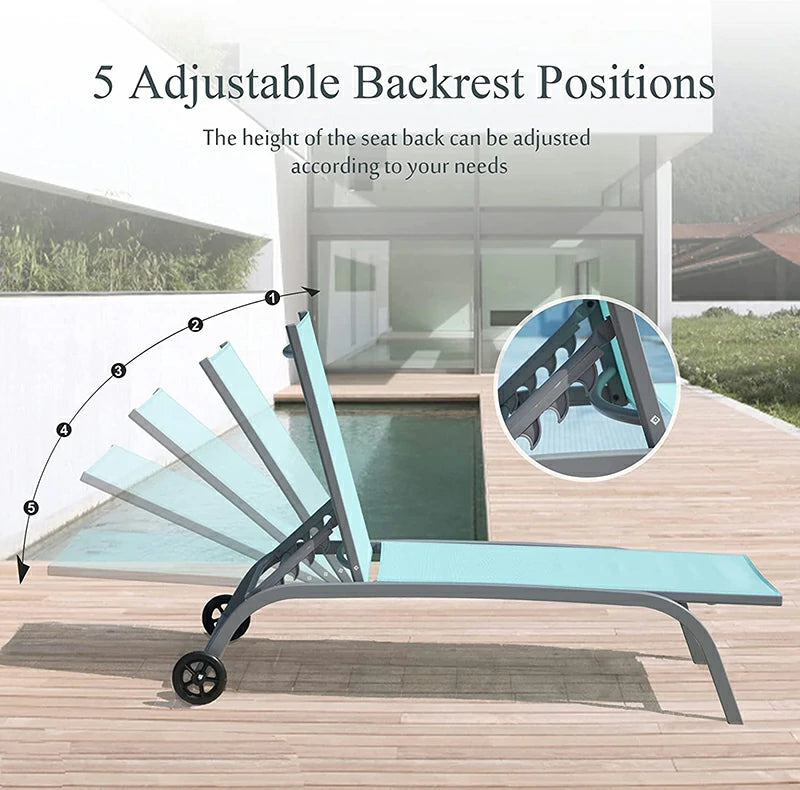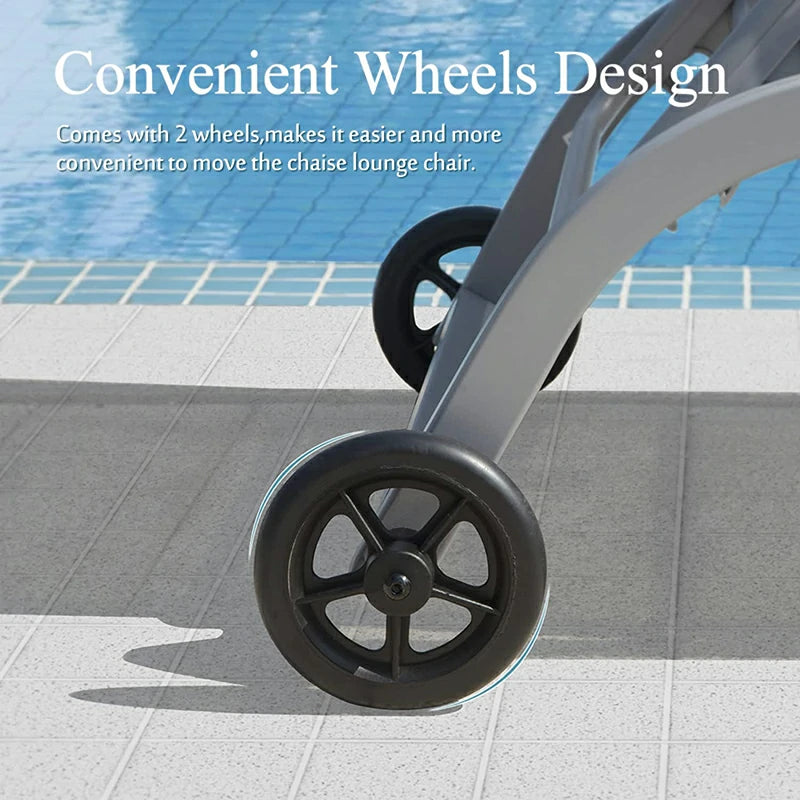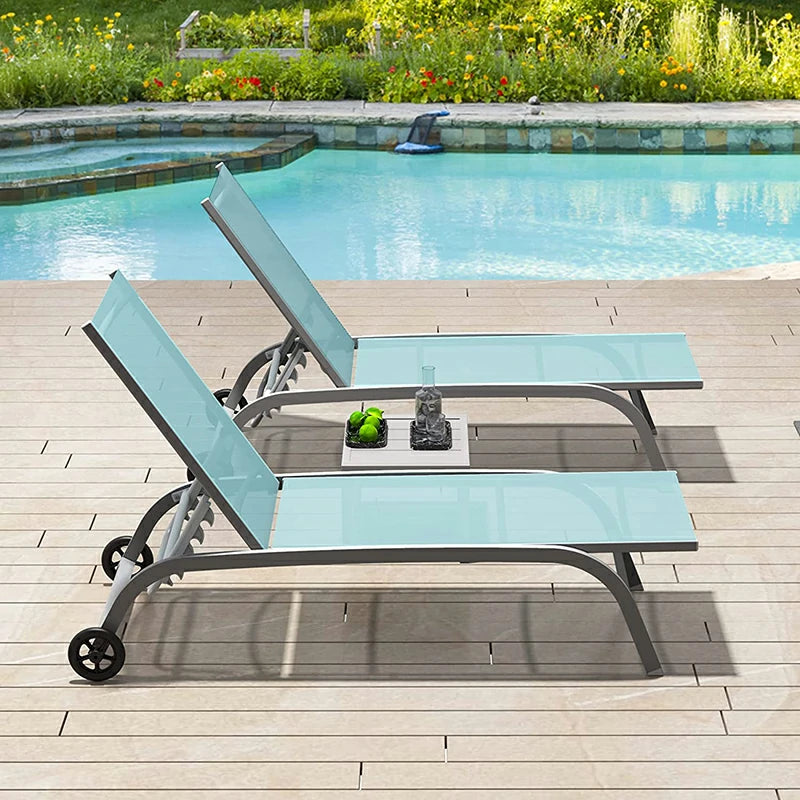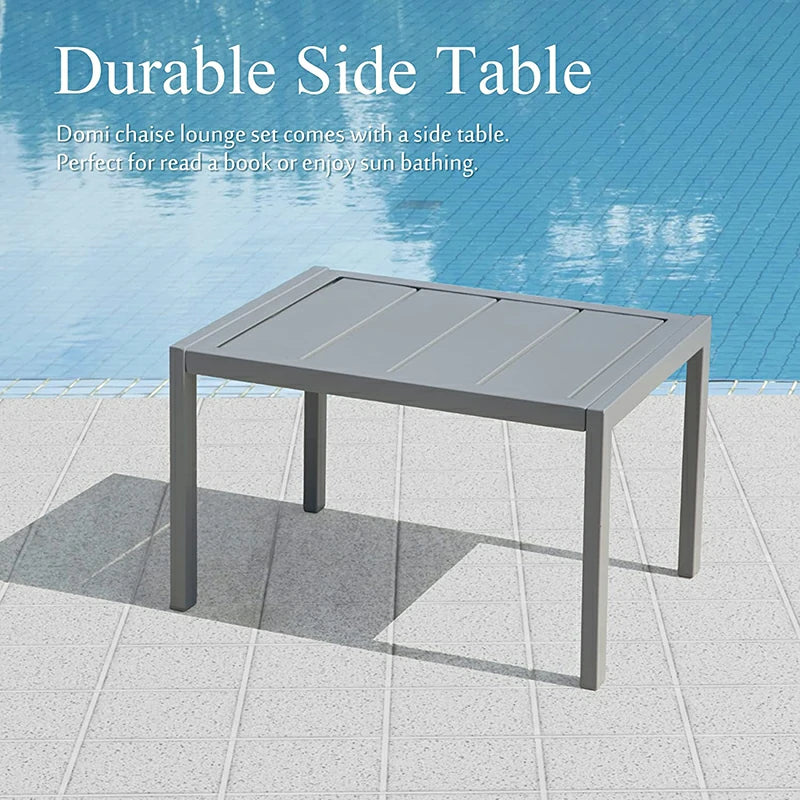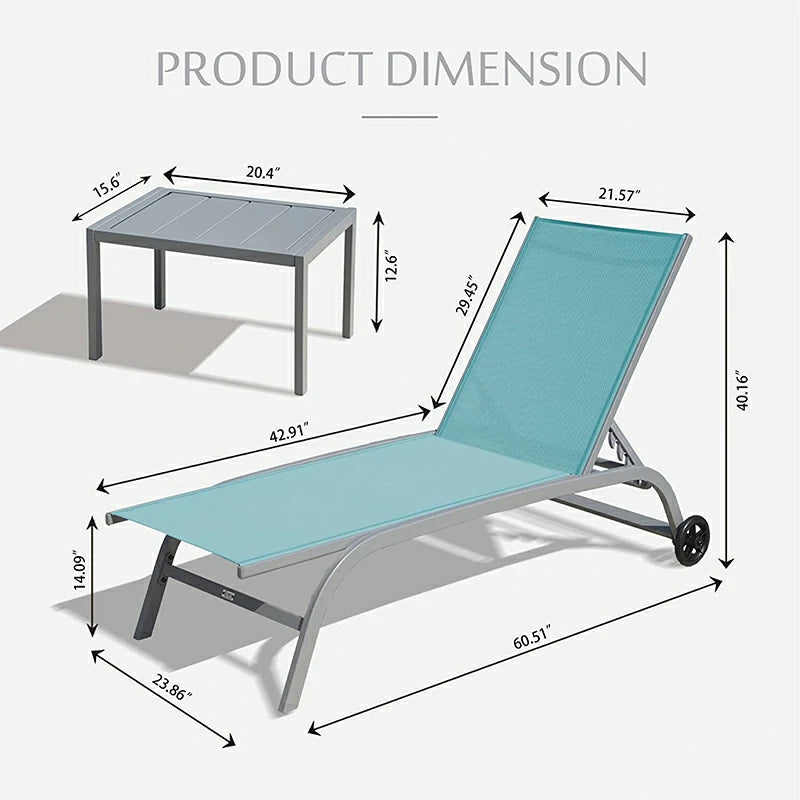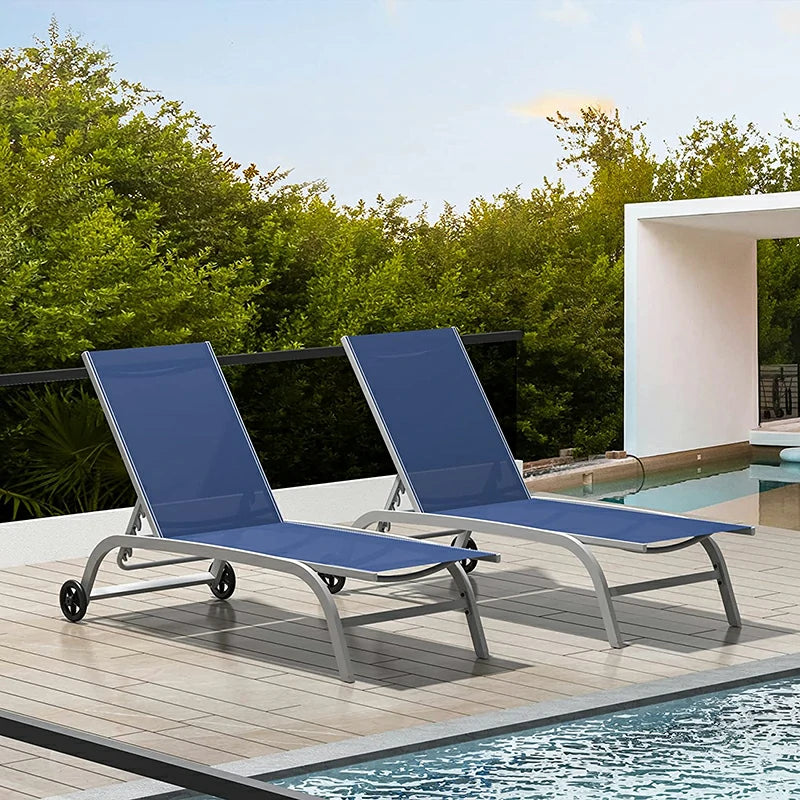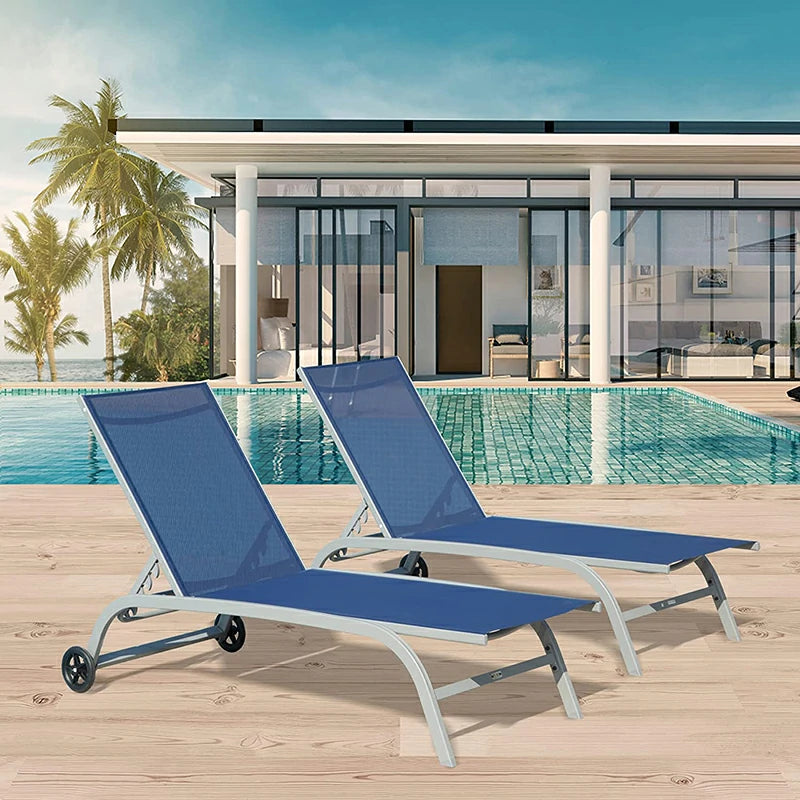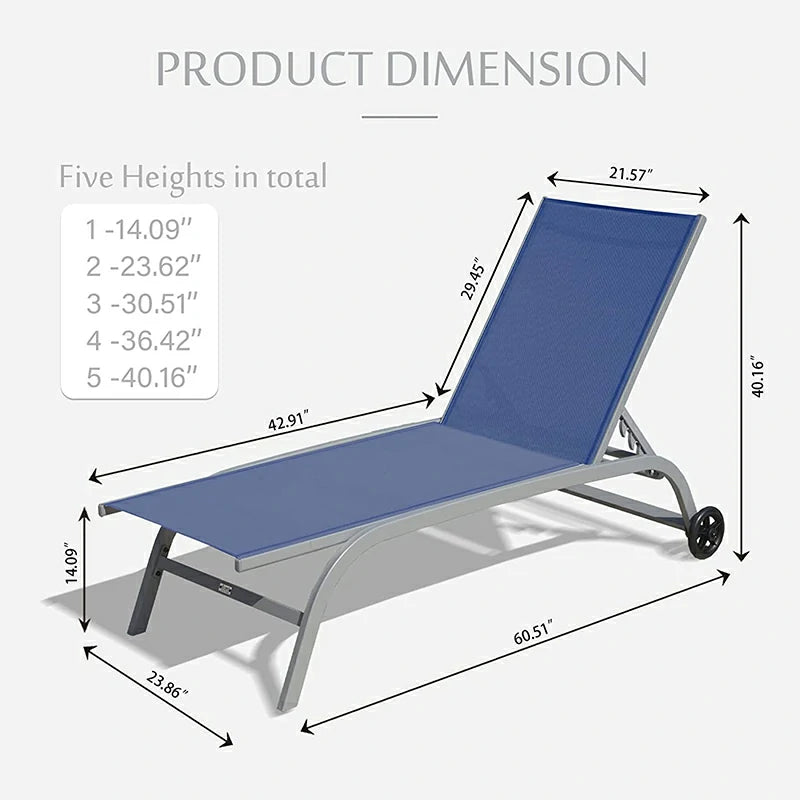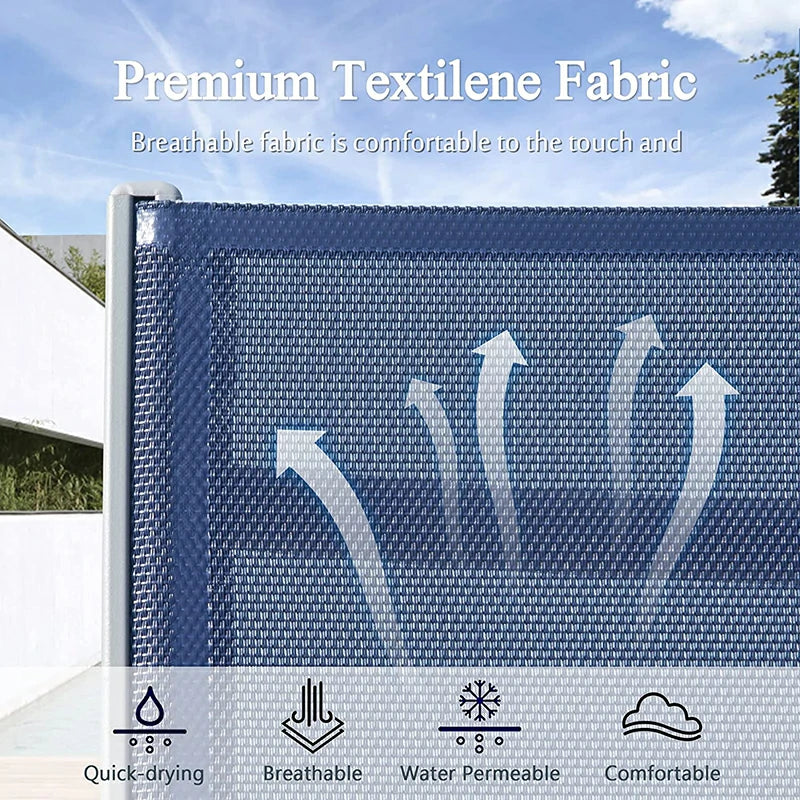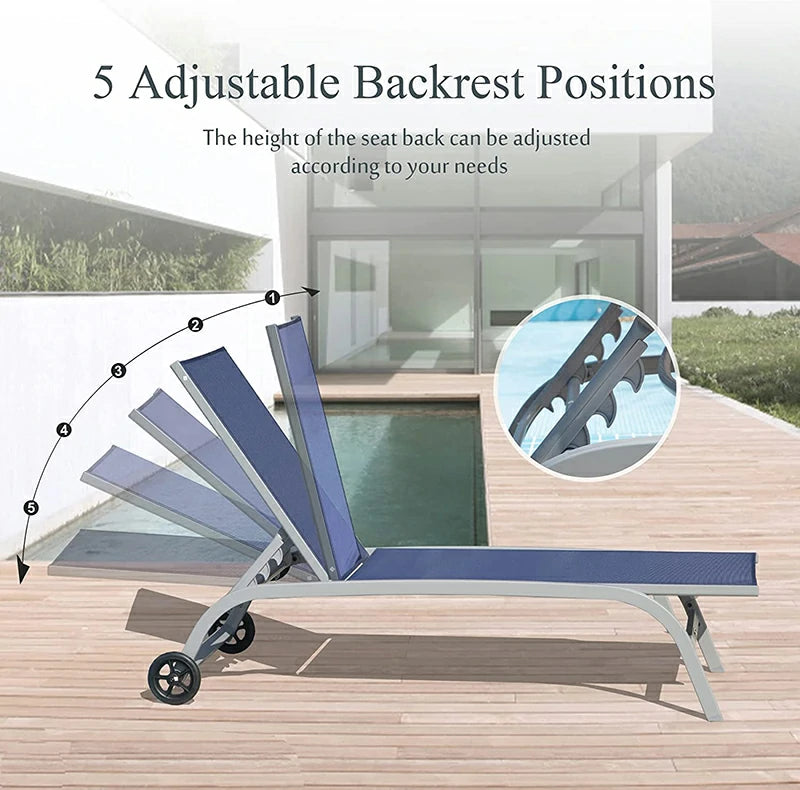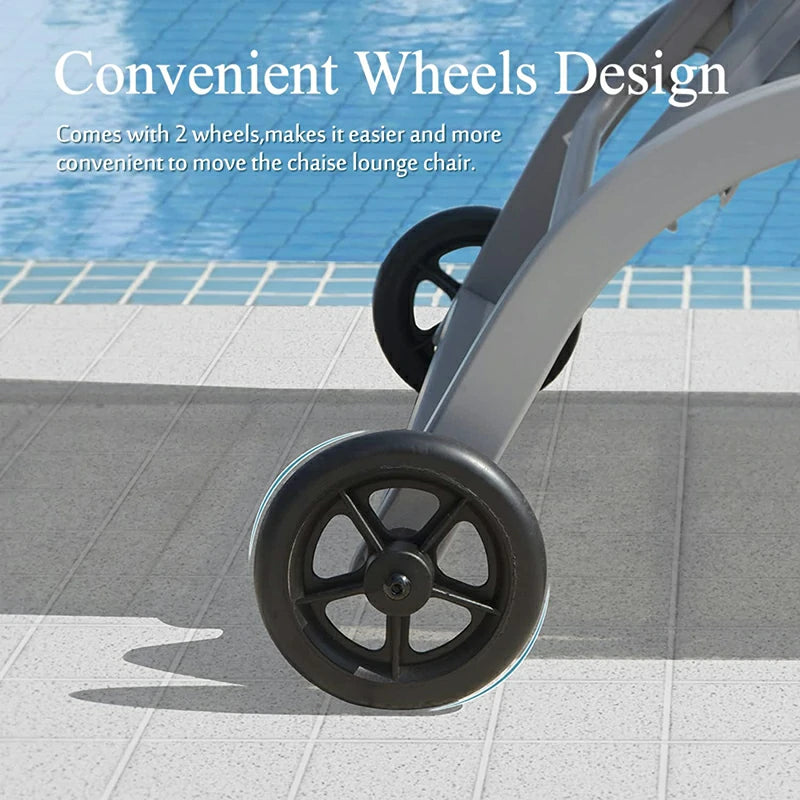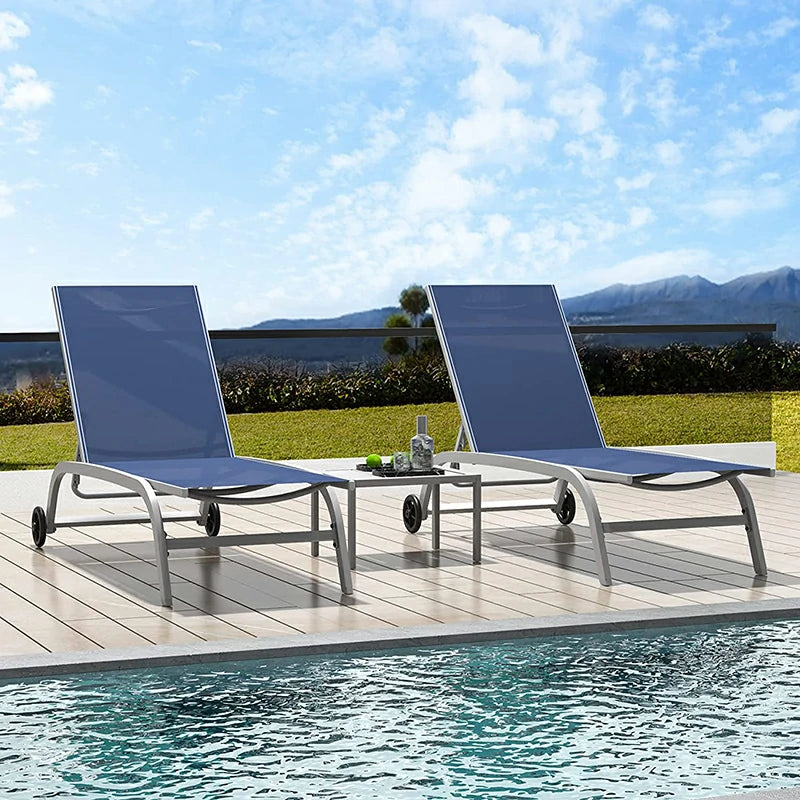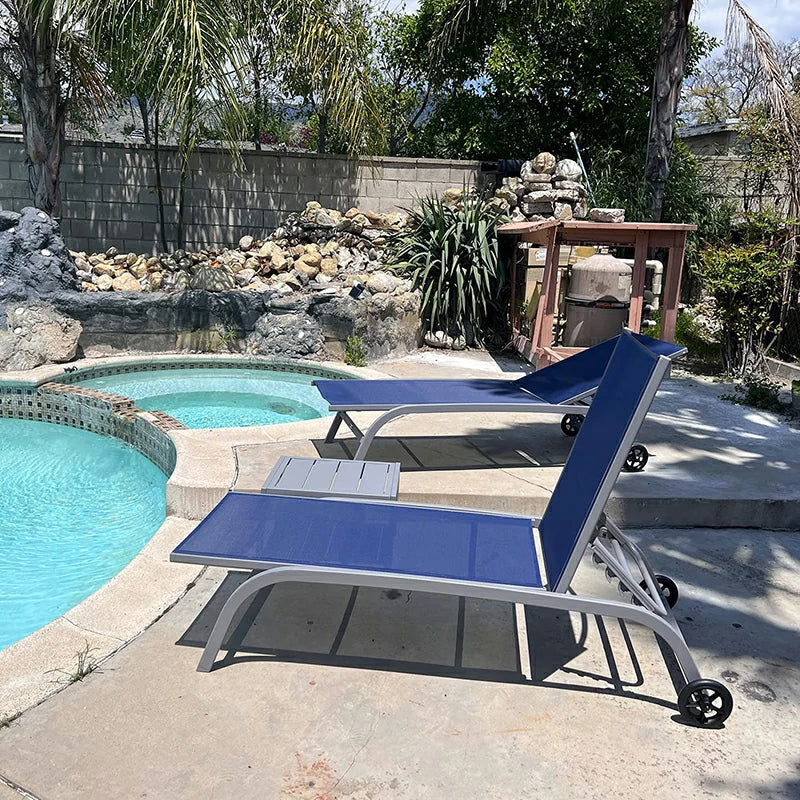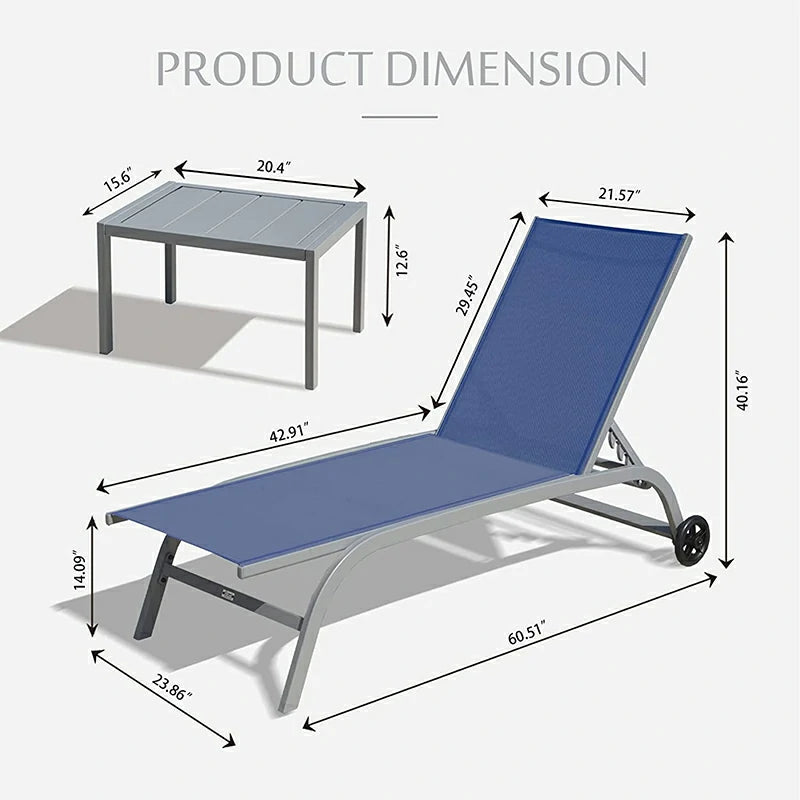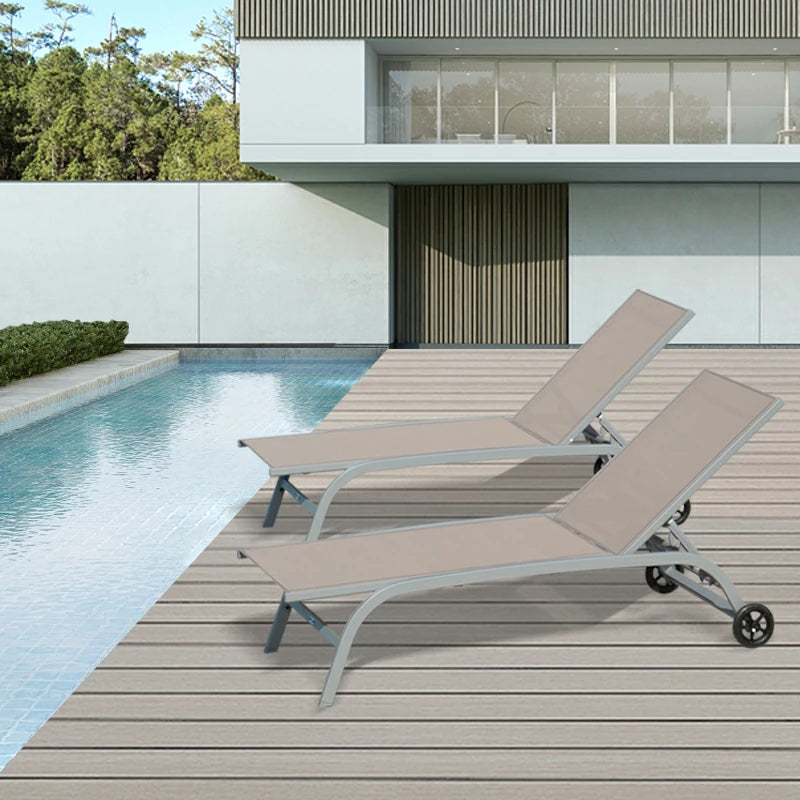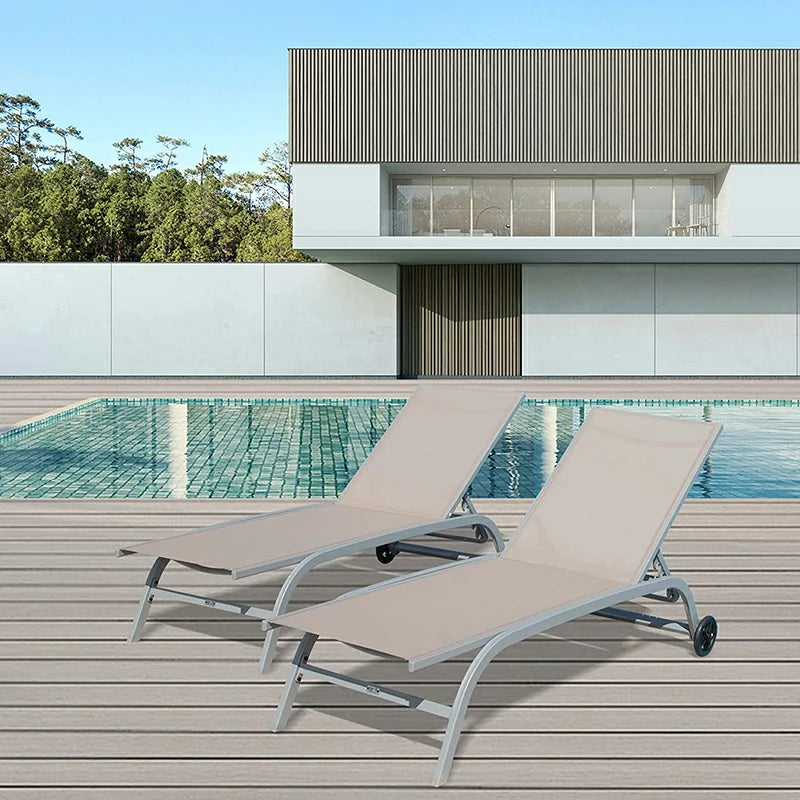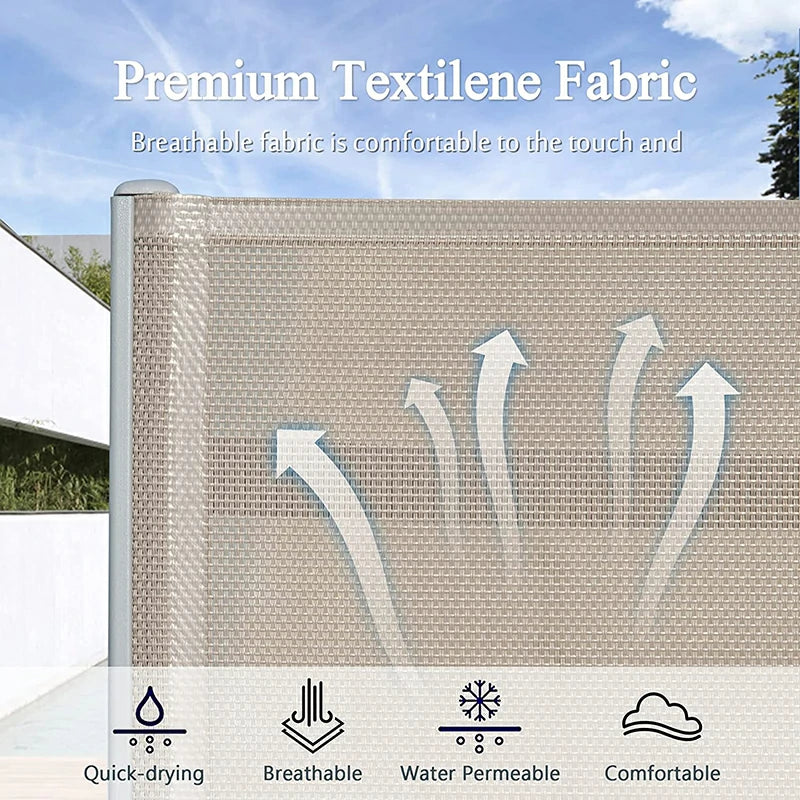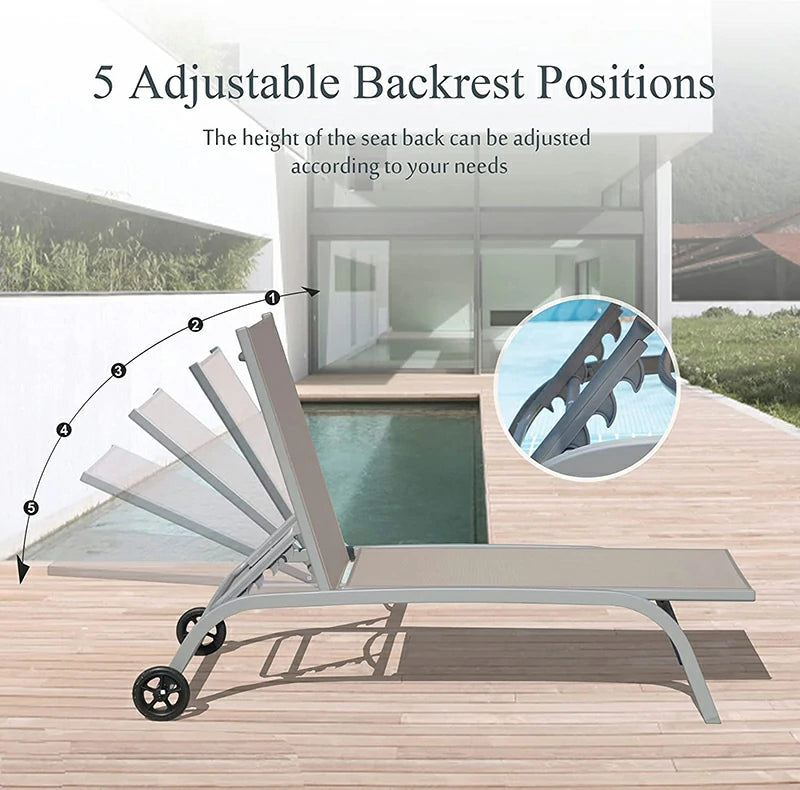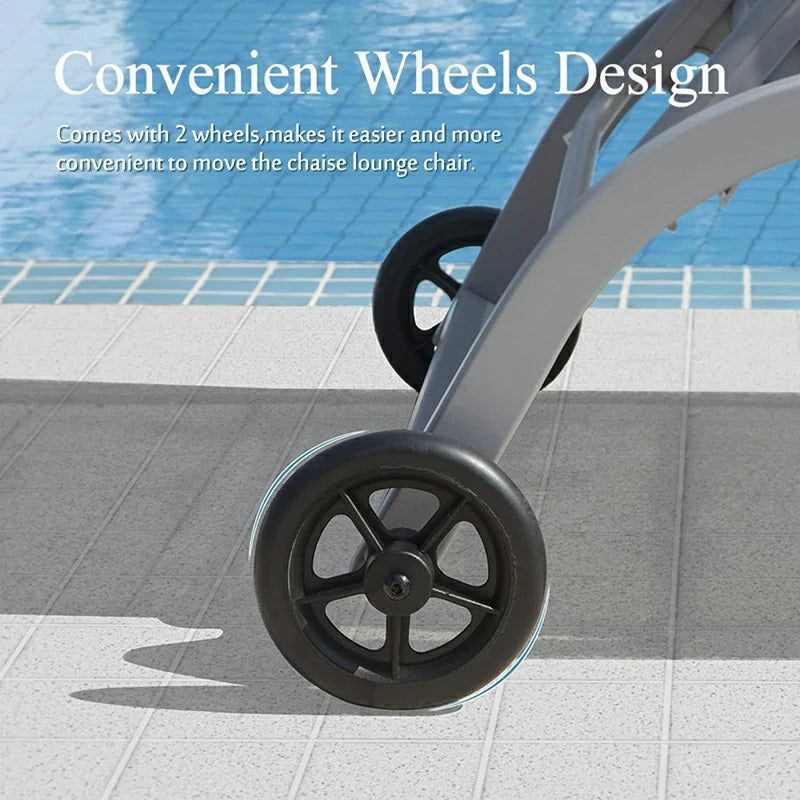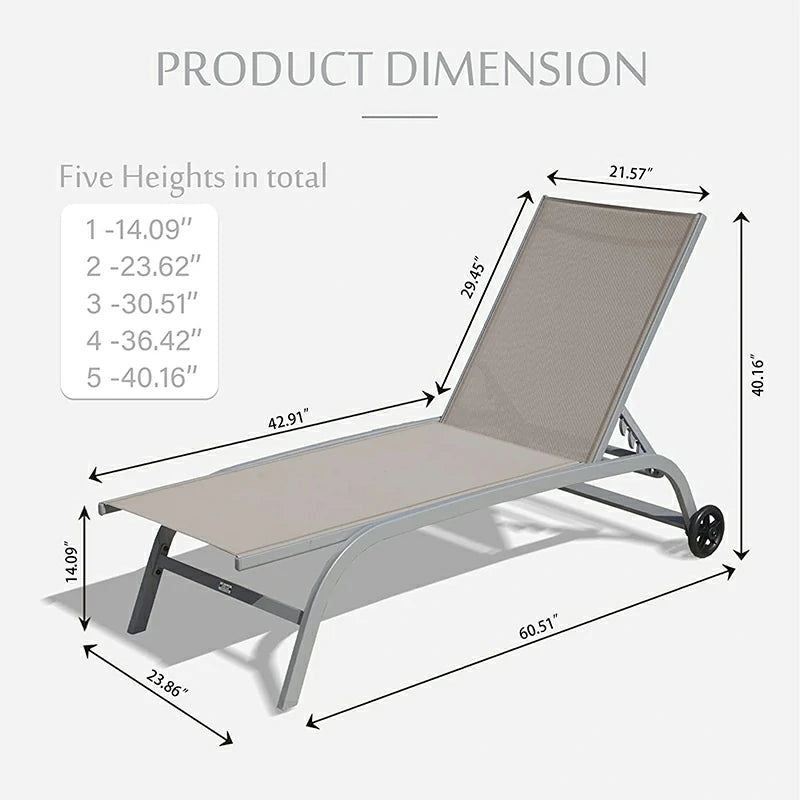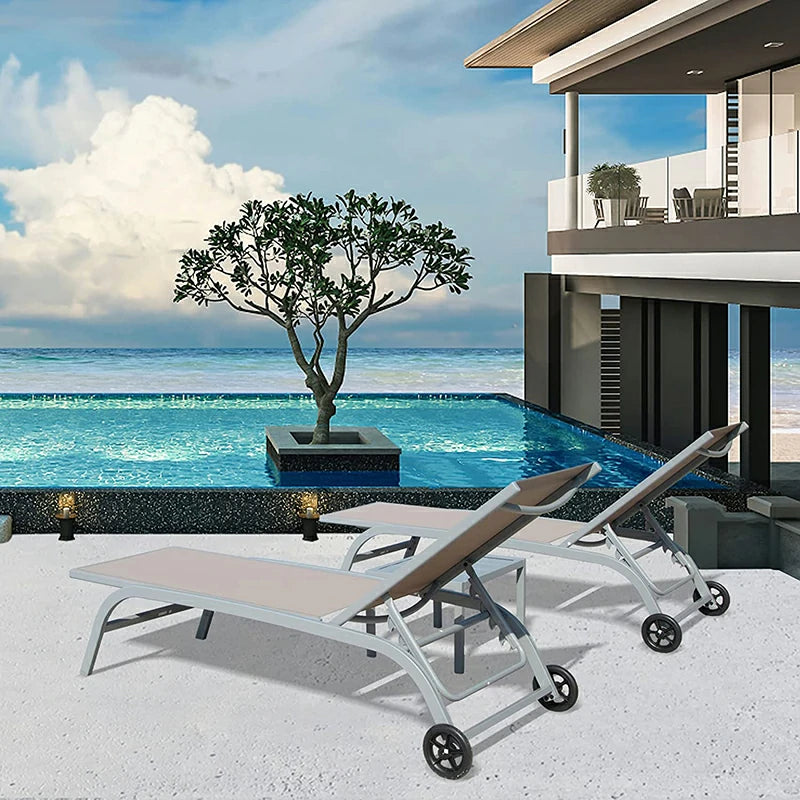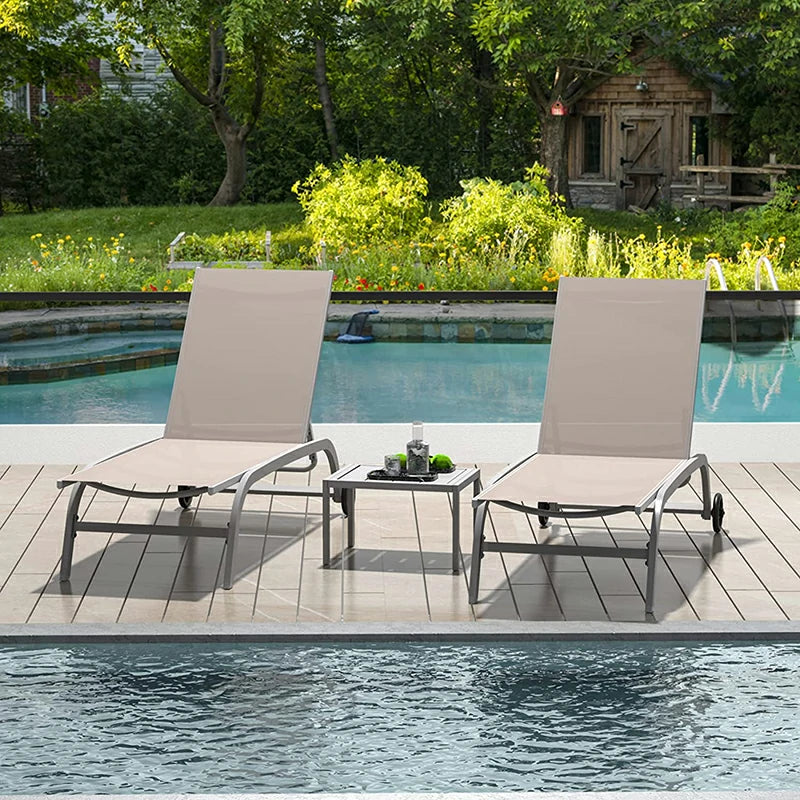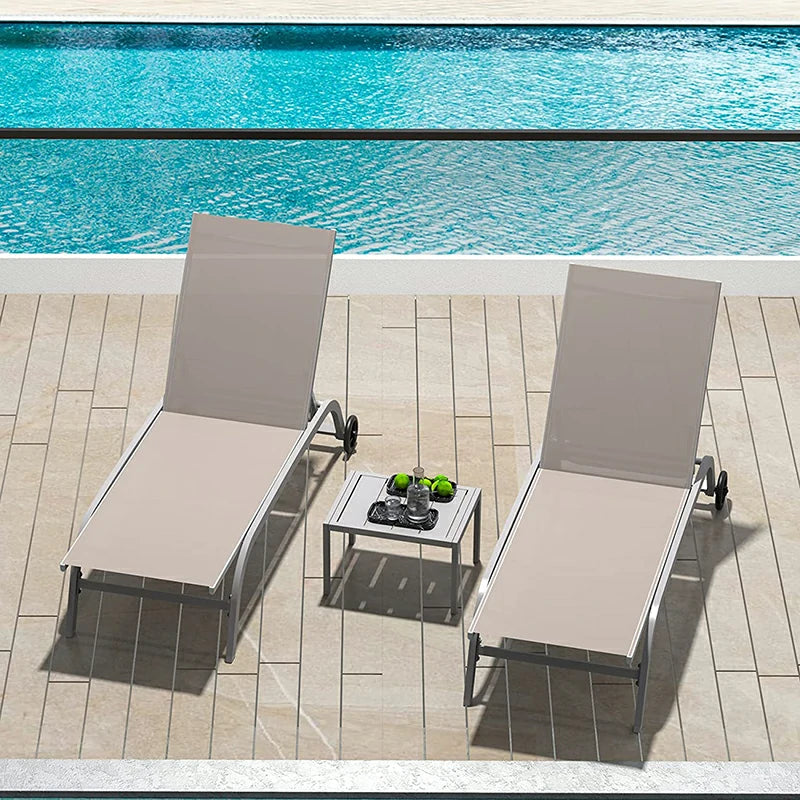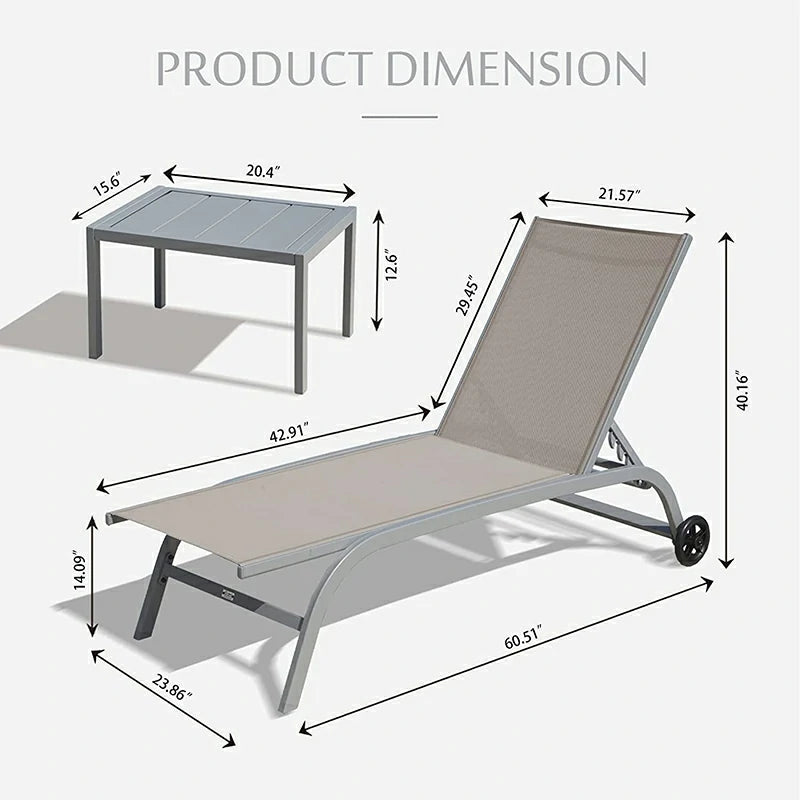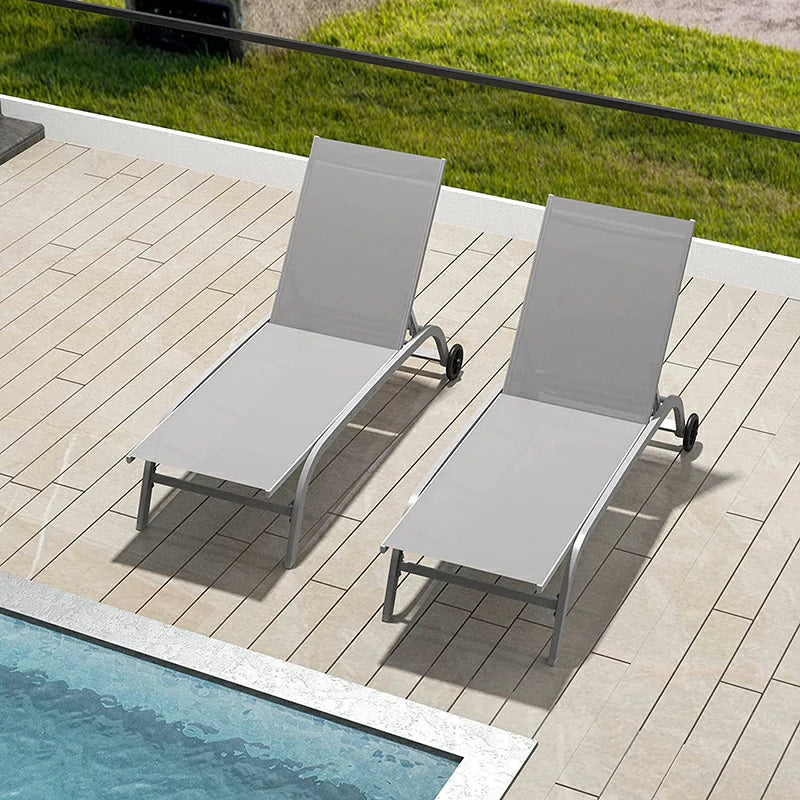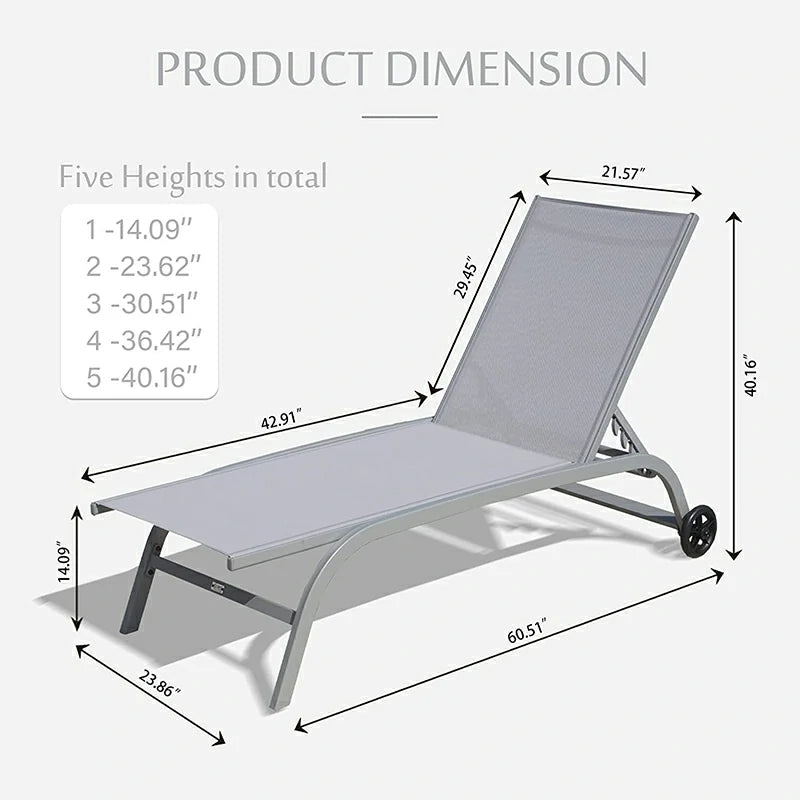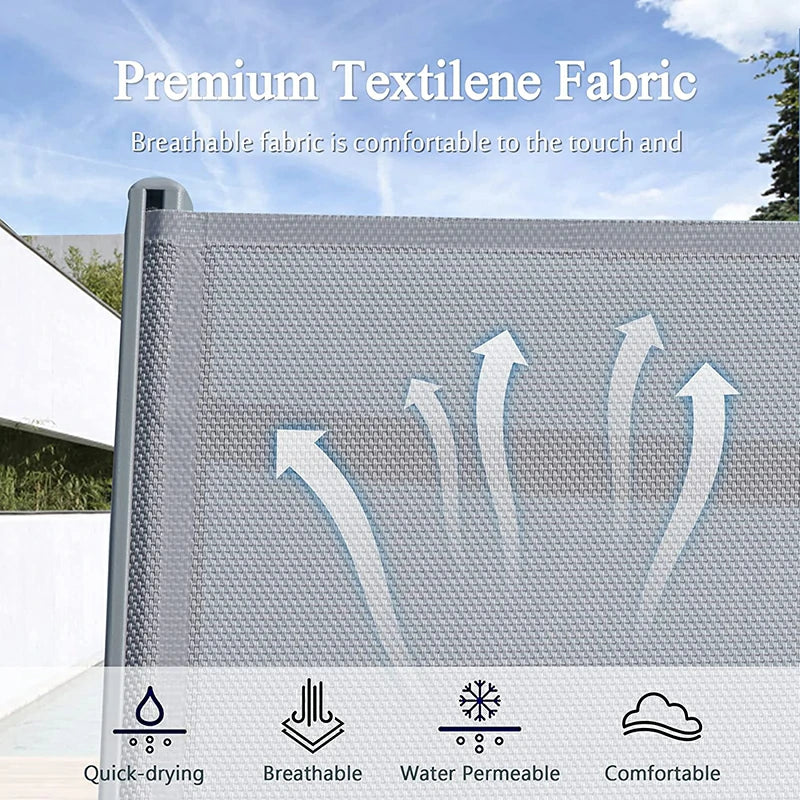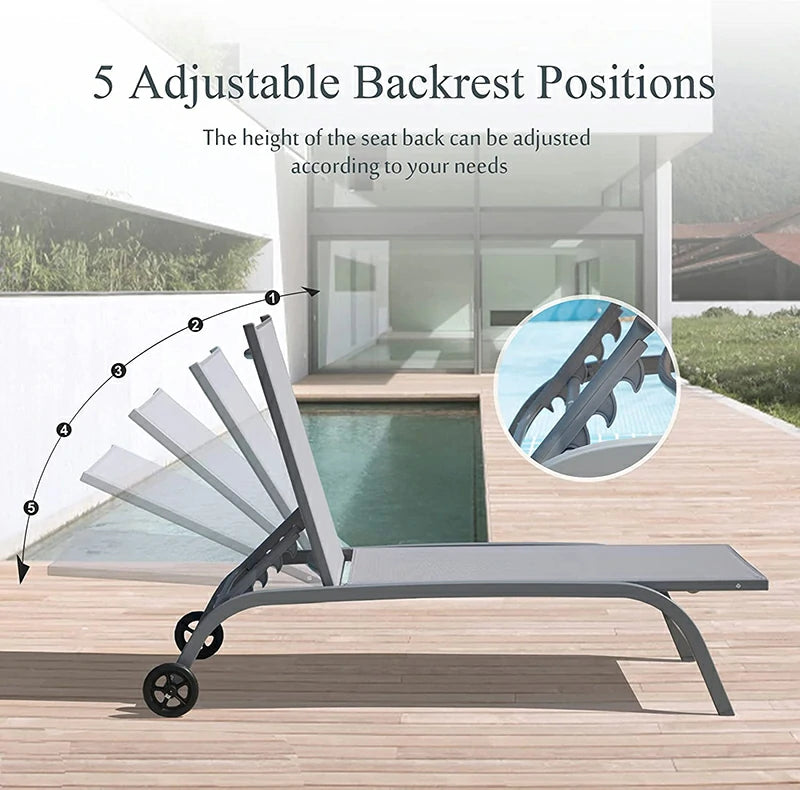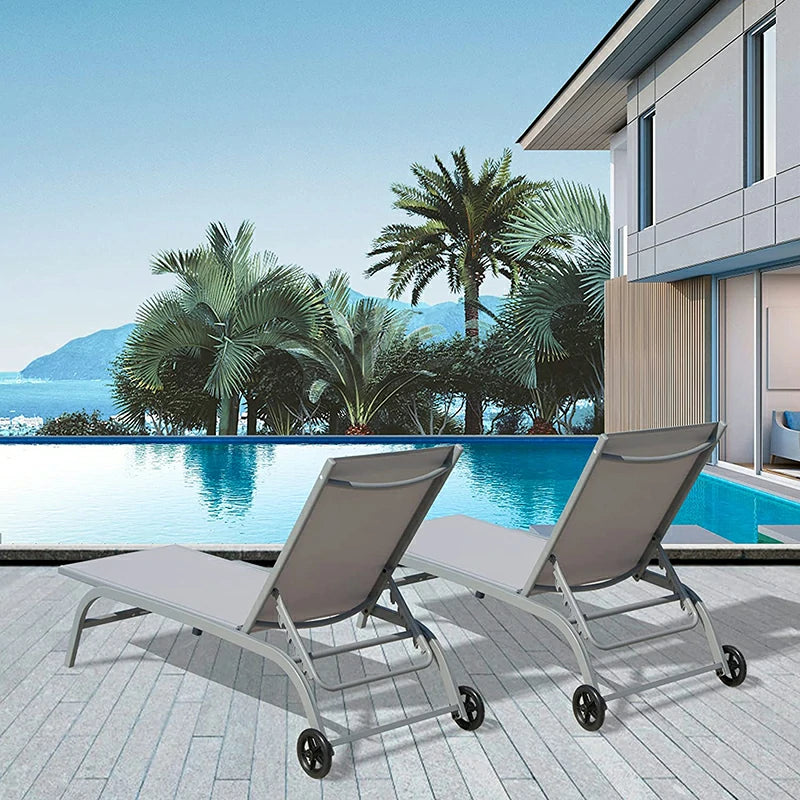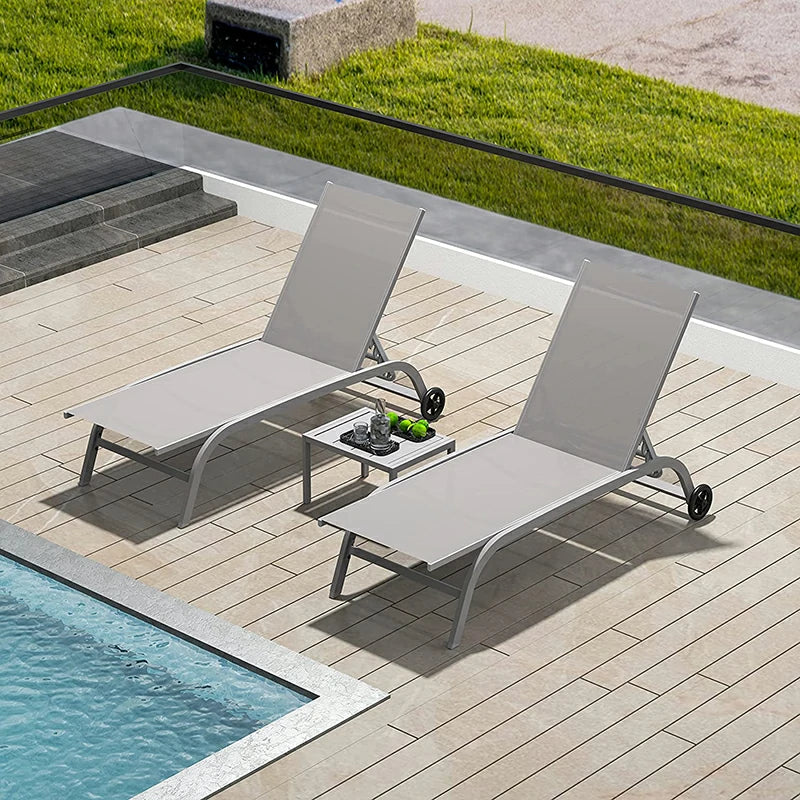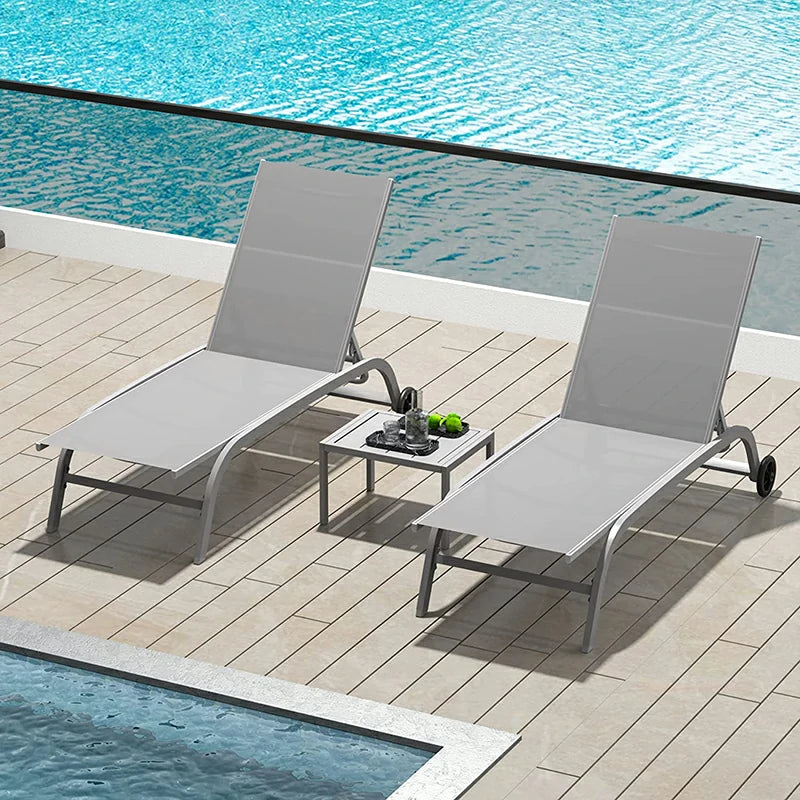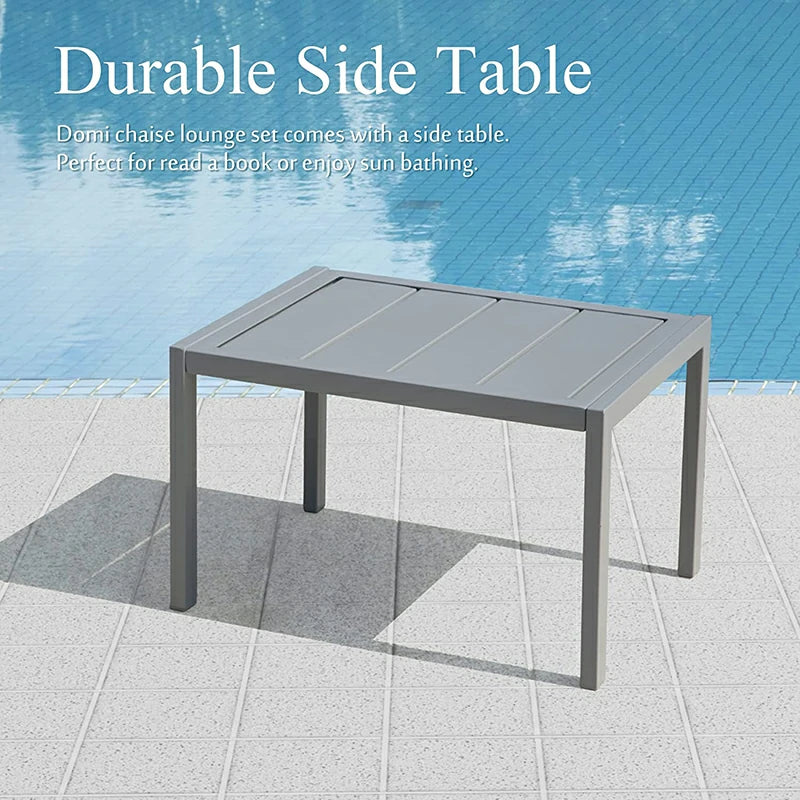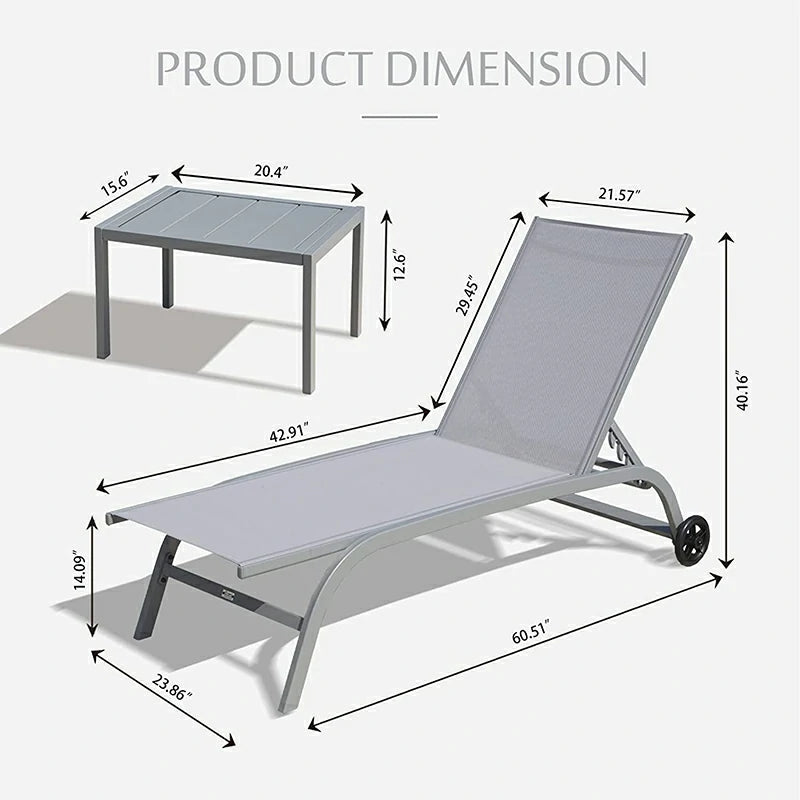 Chaise Lounge Outdoor Set - 2 Chairs
SKU: LLFT0588-LB
Review Video
Product Specifications:

Brand: Domi outdoor living
Product Dimensions: 60.51"D x 23.86"W x 40.16"H
Material: Aluminum, Textilene
Water Resistance Level: Water Resistant
Assembly Required: Yes
Color: Turquoise Blue, Navy Blue, Khaki, Gray
Comfortable and Durable Lounge Chairs
Our Domi Outdoor Living Chaise Lounge Outdoor Set is designed with your comfort in mind. Each lounge chair is crafted with a sturdy aluminum frame and Textilene fabric that is both breathable and durable. The chairs are also equipped with wheels, making it easy to move them around your outdoor space. The five adjustable positions allow you to find the perfect angle for relaxing, reading, or soaking up the sun. With a weight capacity of up to 350 pounds, our lounge chairs can accommodate people of all sizes.


Stylish Outdoor Furniture for Any Setting
Our chaise lounge set comes in four different color options, including Turquoise Blue, Navy Blue, Khaki, and Gray, allowing you to choose the perfect match for your outdoor decor. The sleek and modern design of our chairs will add a touch of elegance to your patio, deck, poolside, or beach setting. The Textilene fabric is easy to clean and maintain, ensuring that your outdoor furniture will look great for years to come.


Perfect for Relaxing and Entertaining Outdoors
Whether you want to spend a lazy afternoon lounging by the pool or entertaining friends and family on your patio, our Domi Outdoor Living Chaise Lounge Outdoor Set is the perfect addition to your outdoor space. The adjustable positions make it easy to find the perfect angle for reading, napping, or chatting with friends, while the durable and breathable fabric ensures your comfort. The wheels make it easy to move the chairs around, so you can follow the sun or change the layout of your outdoor space.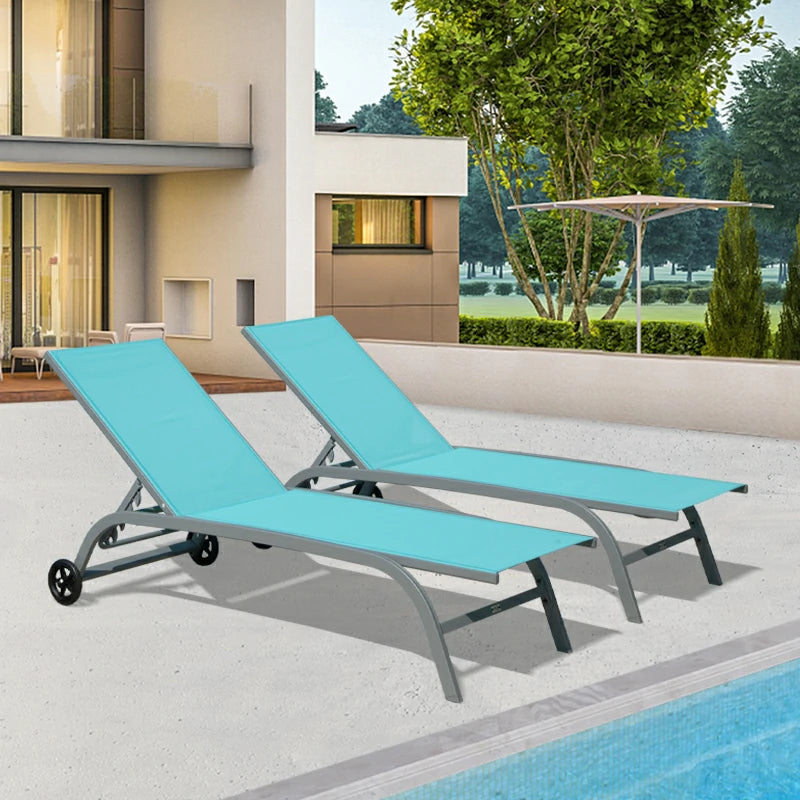 This product has no reviews yet.