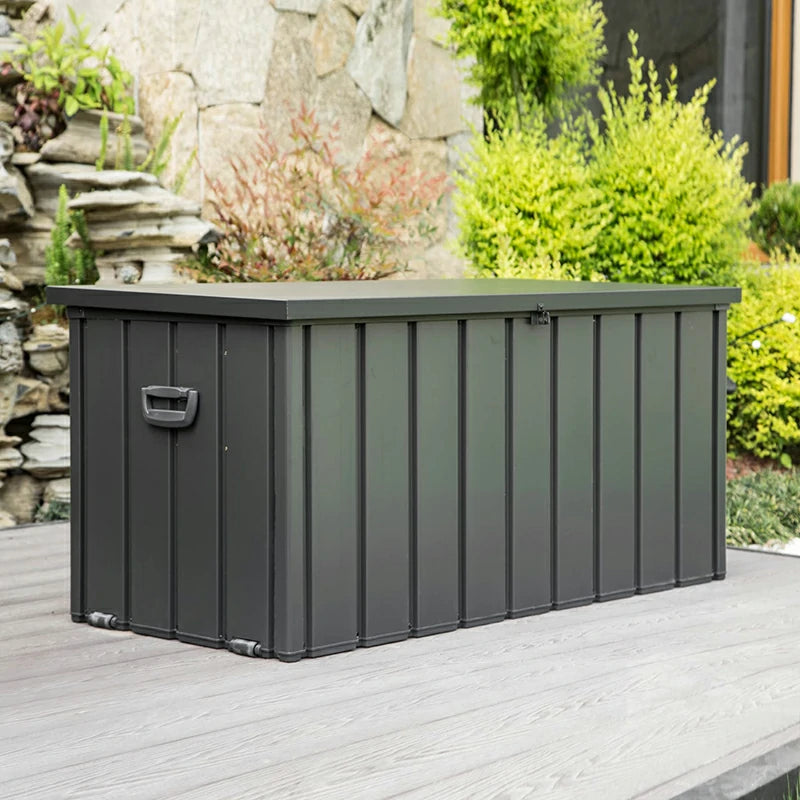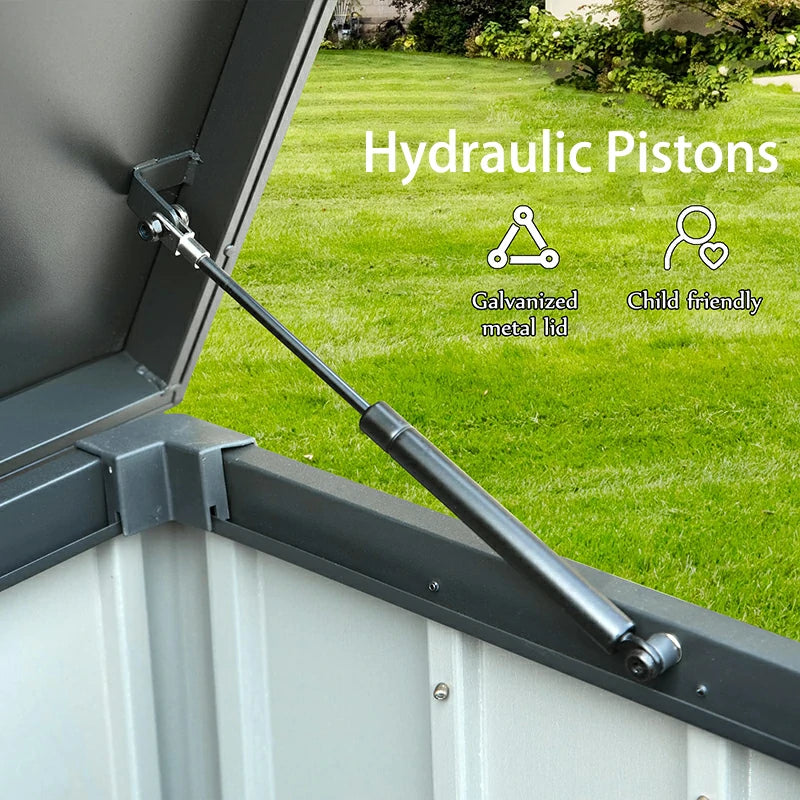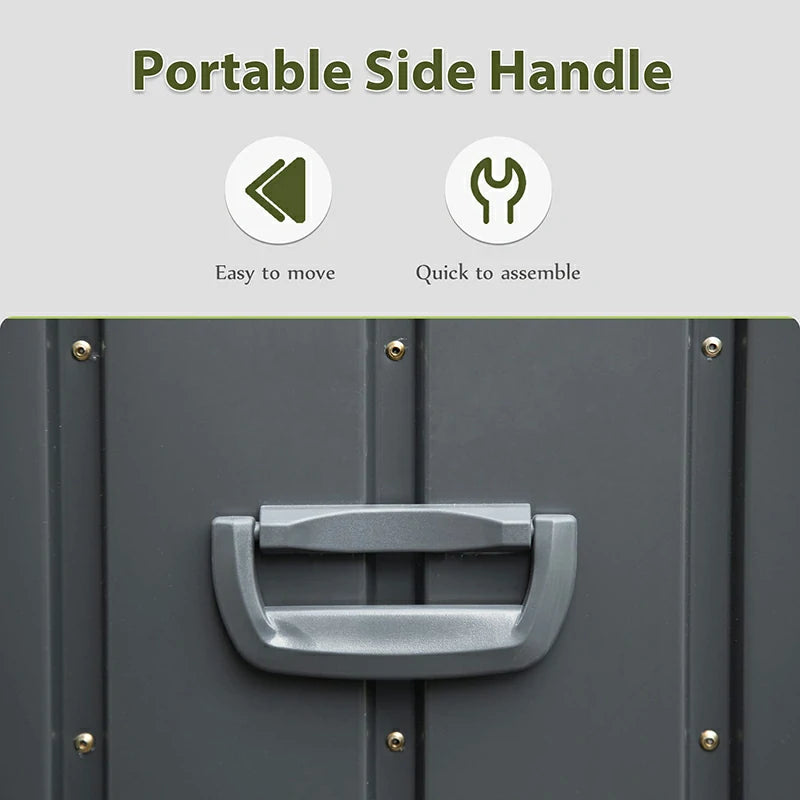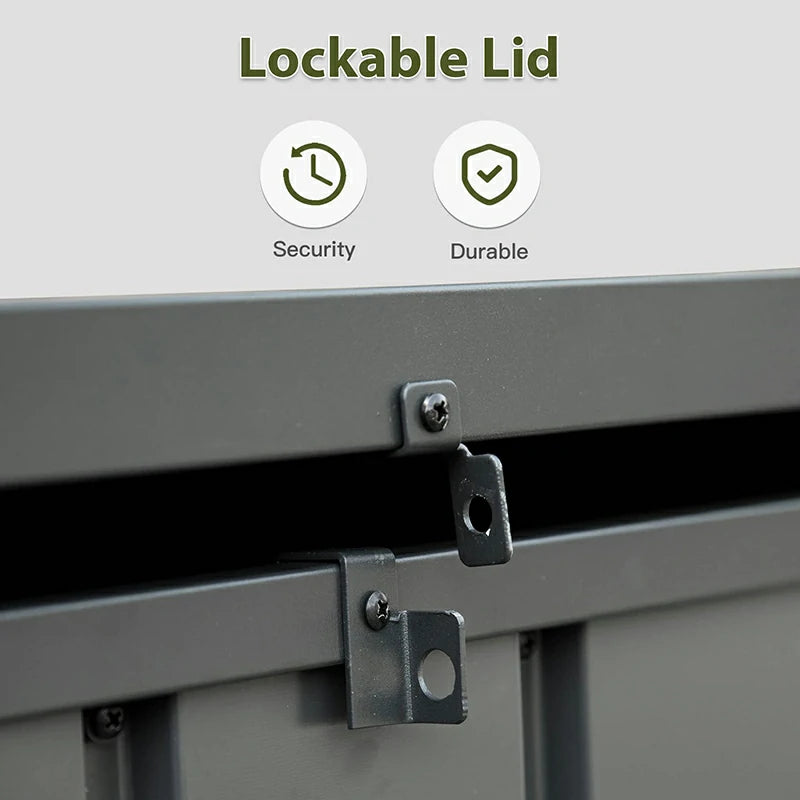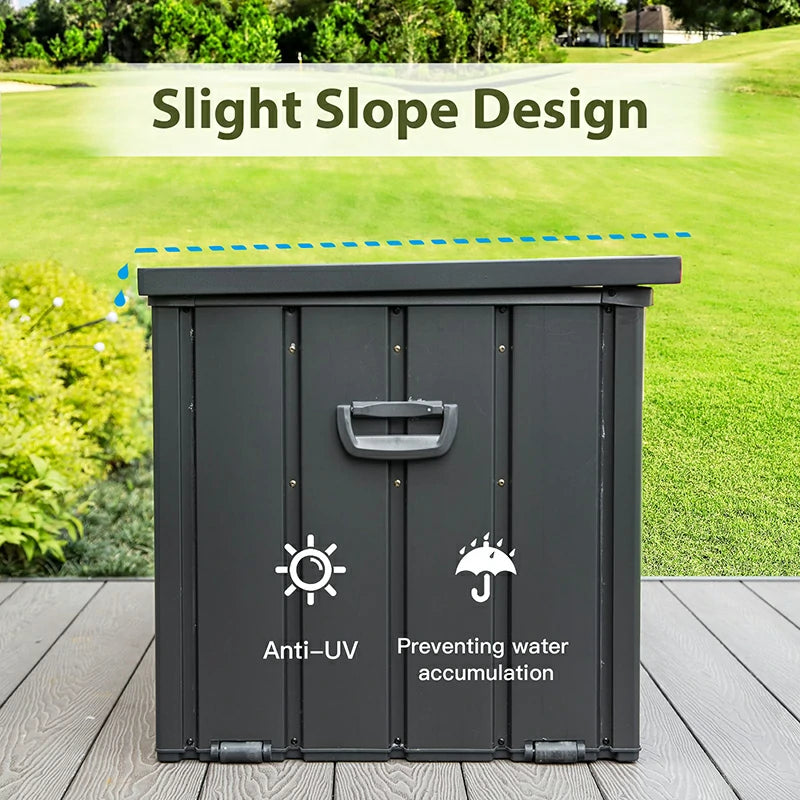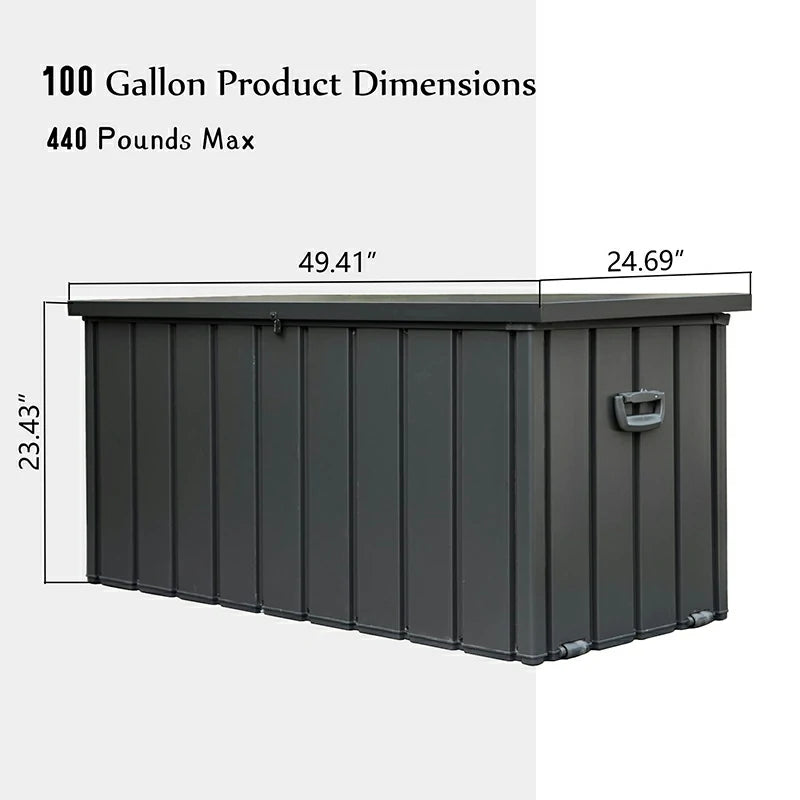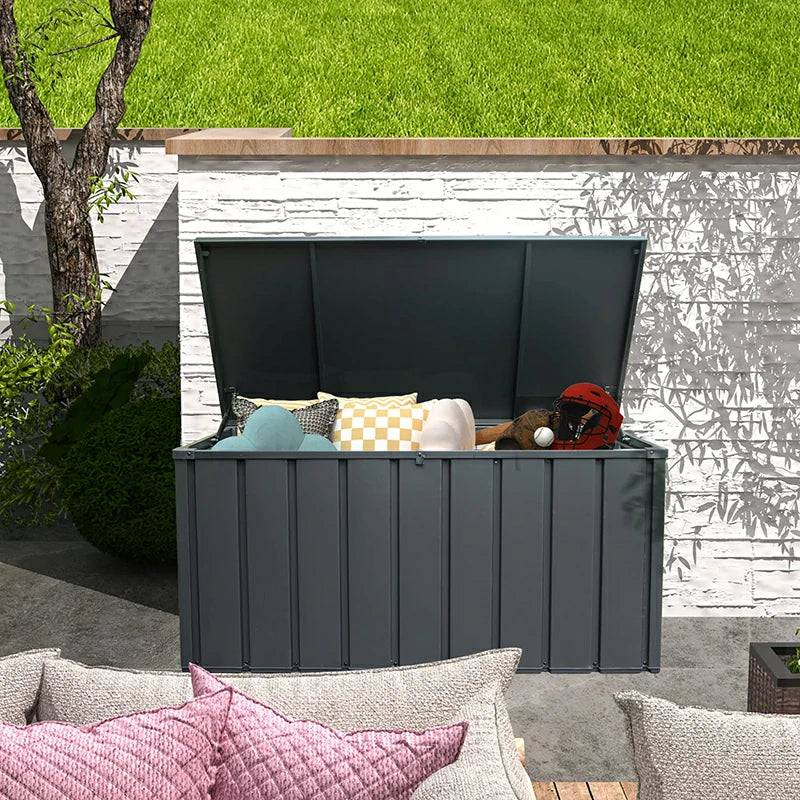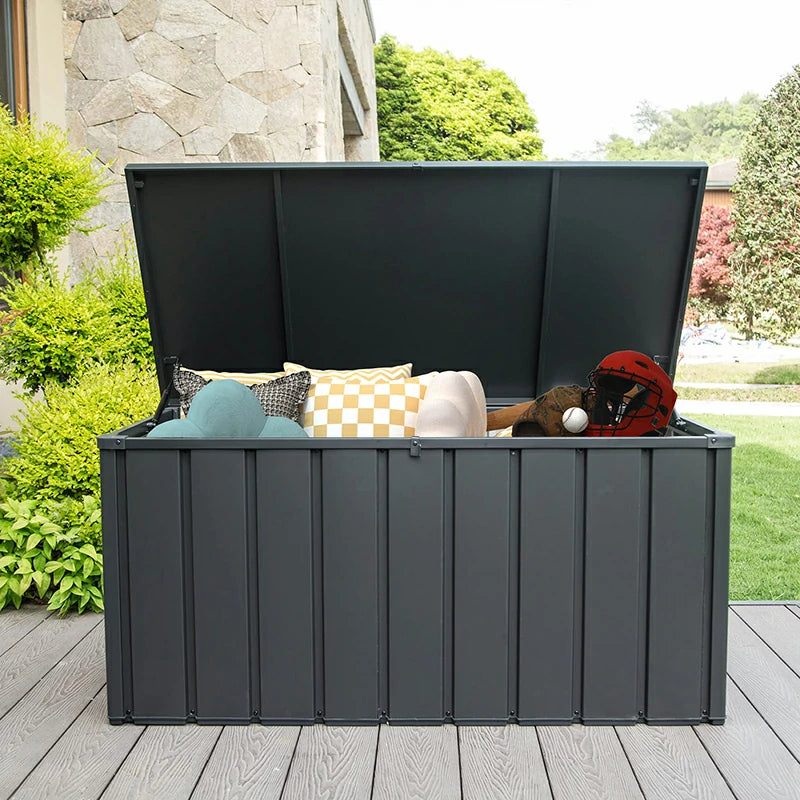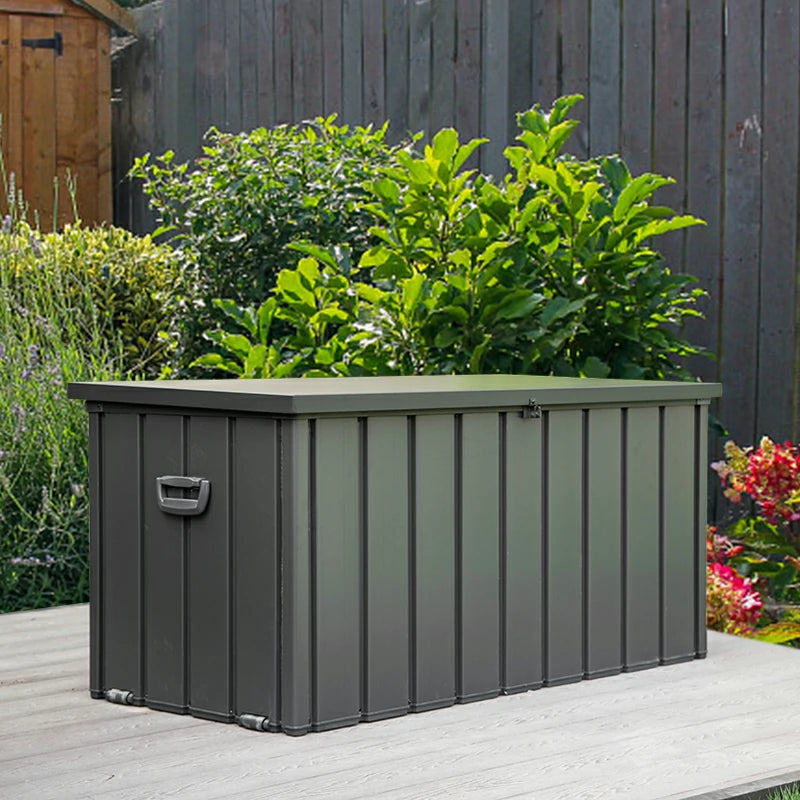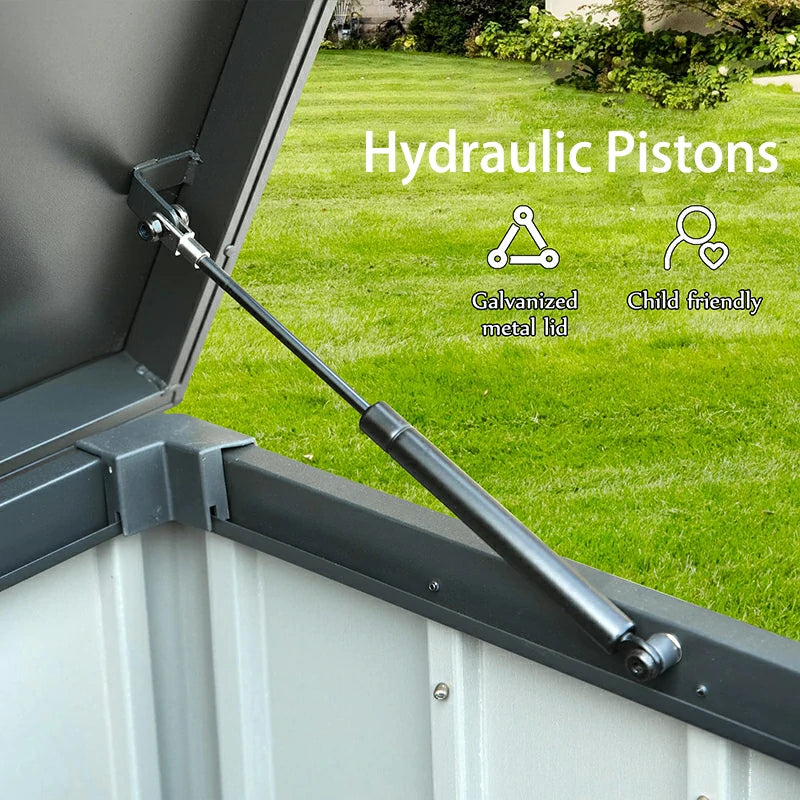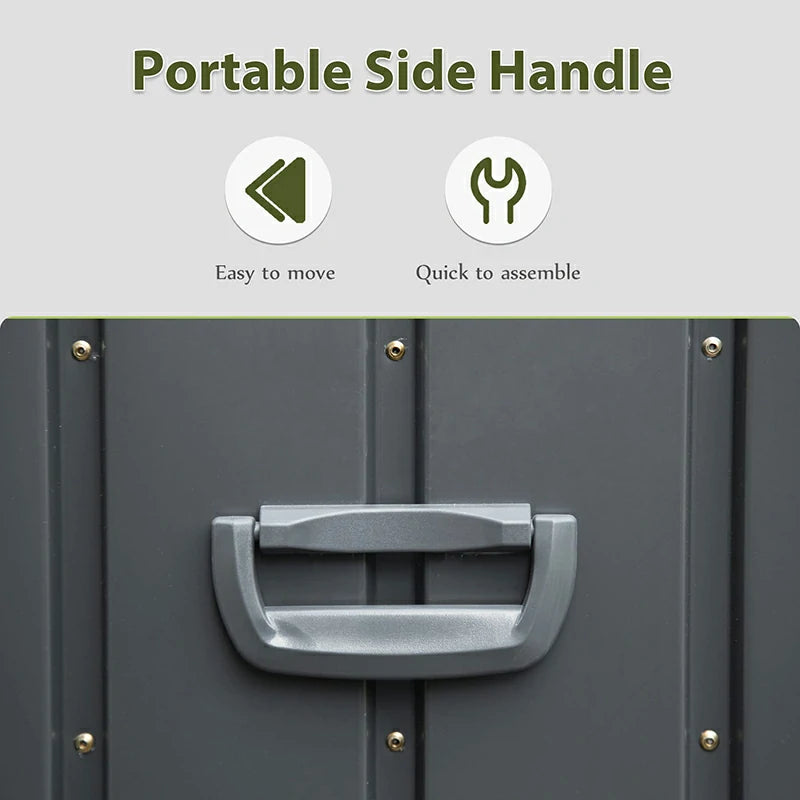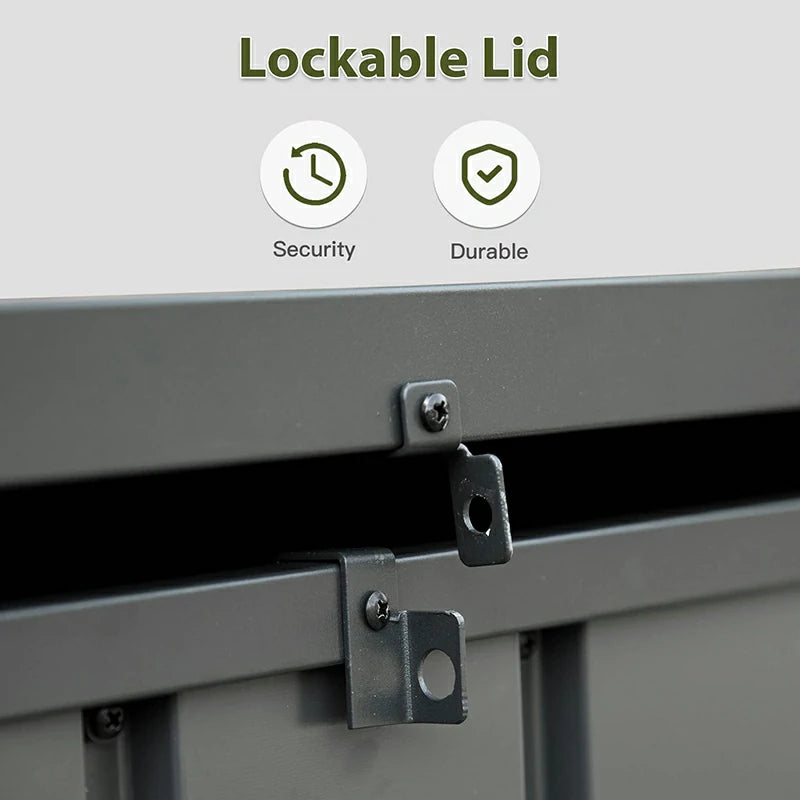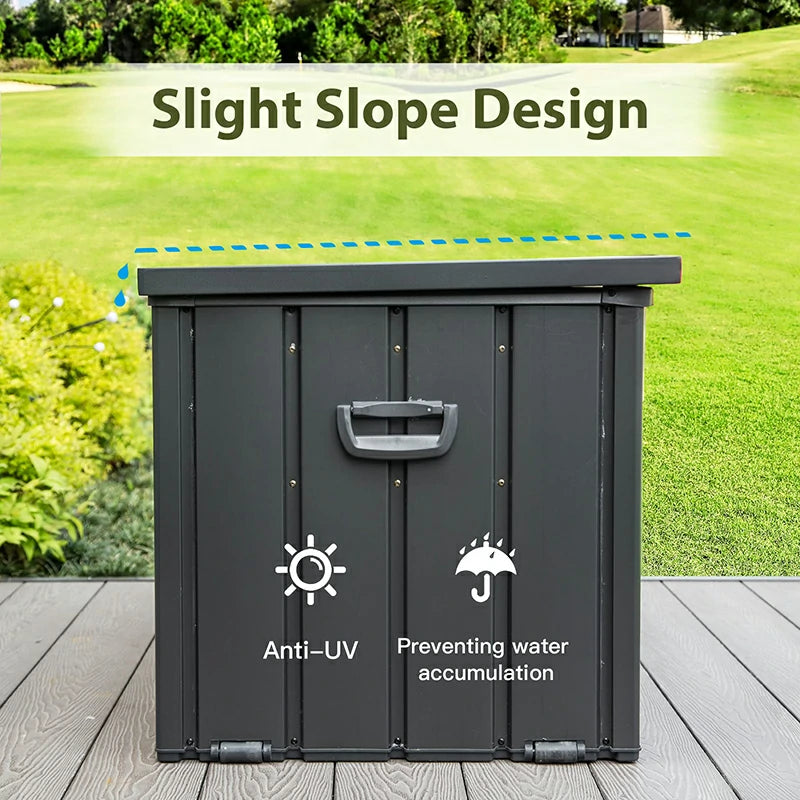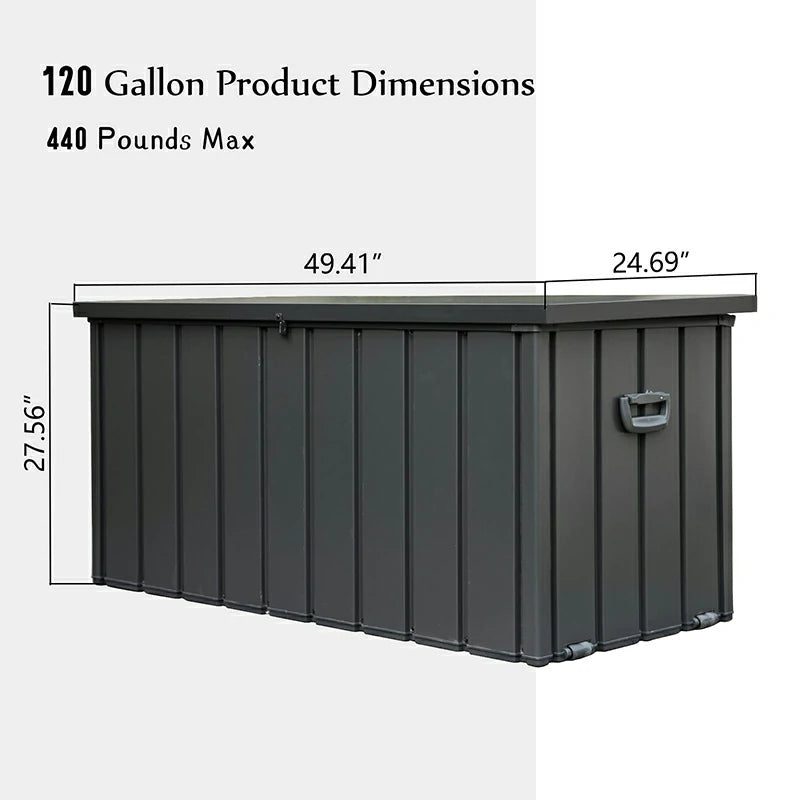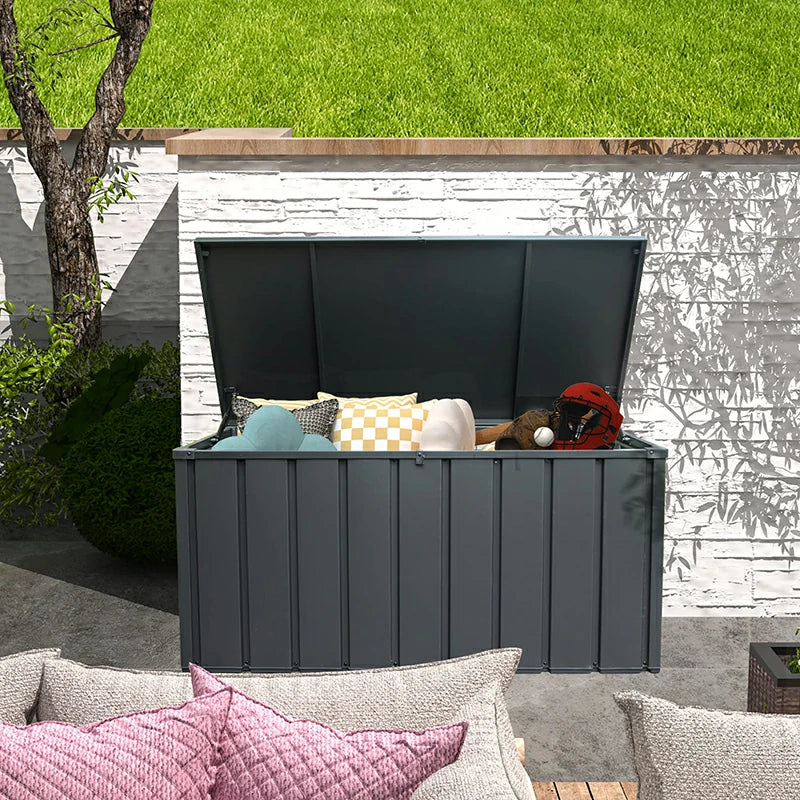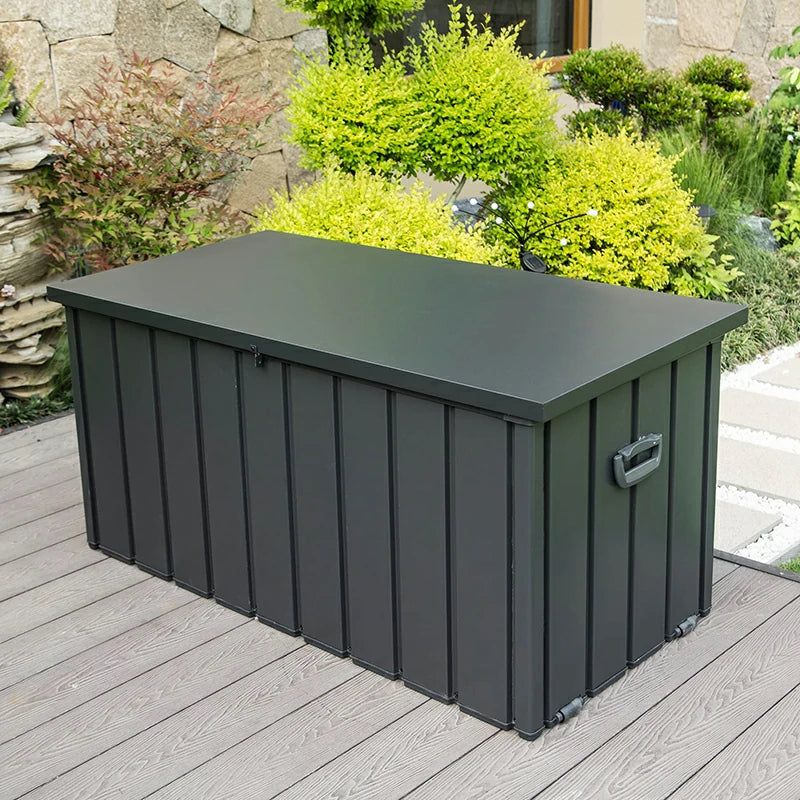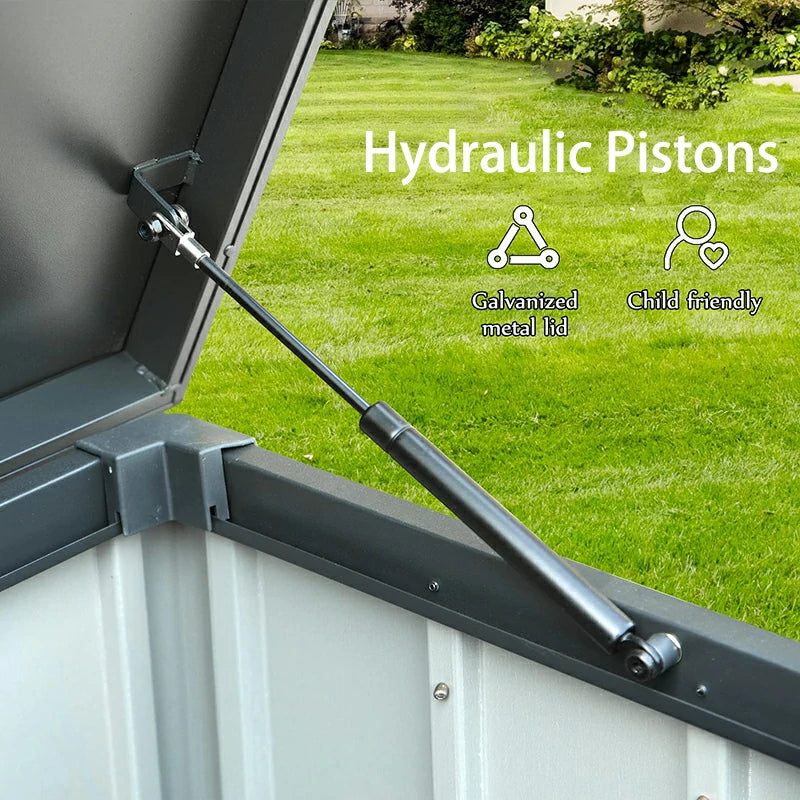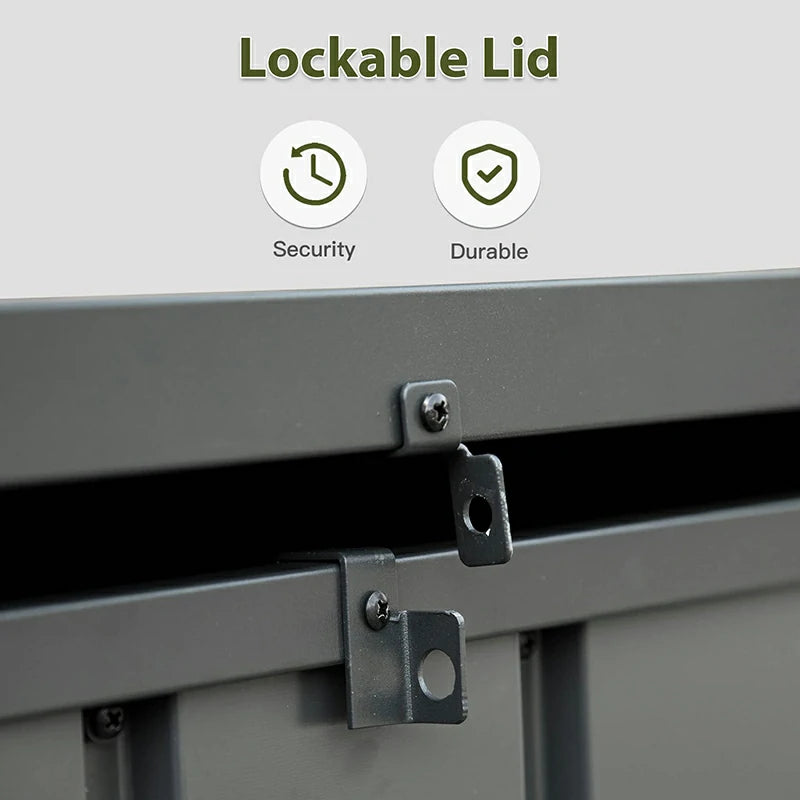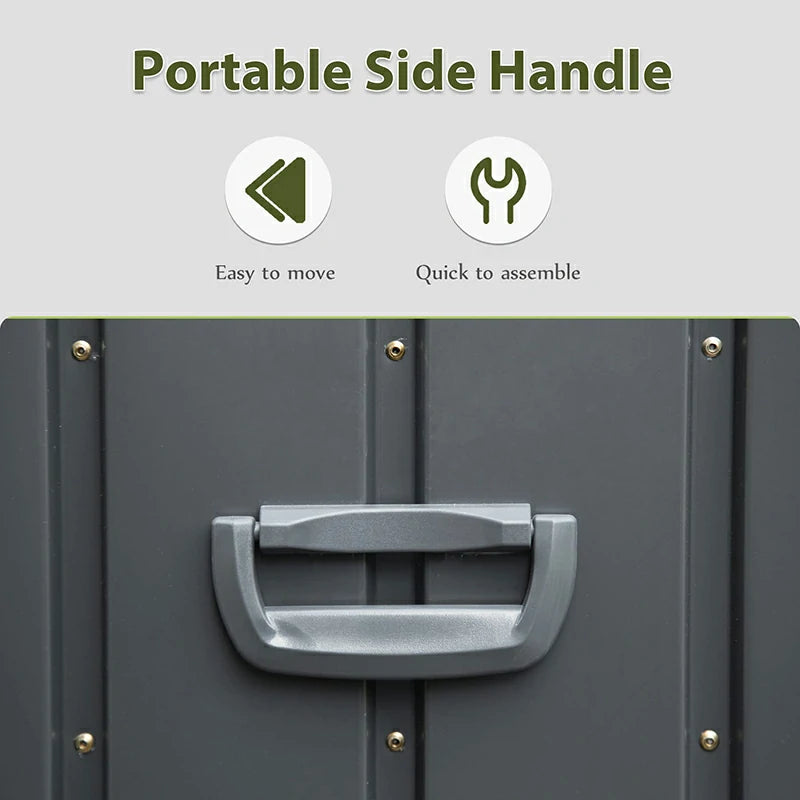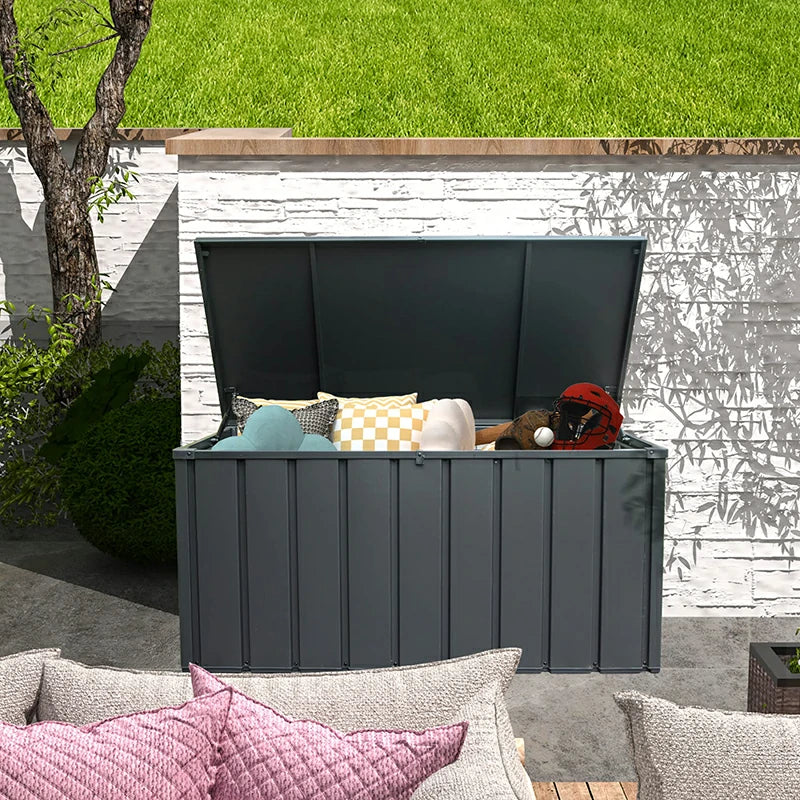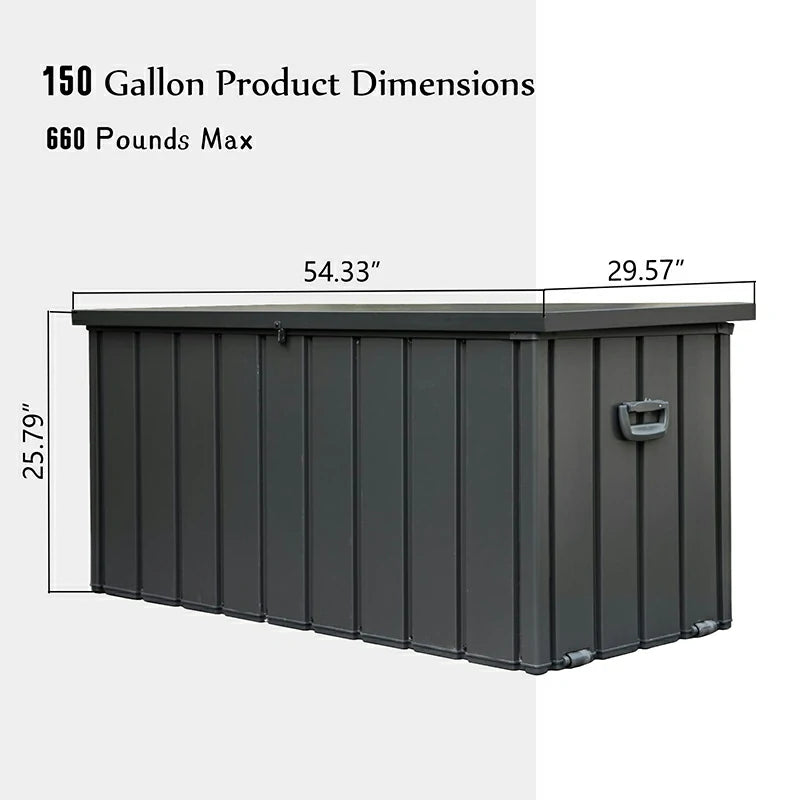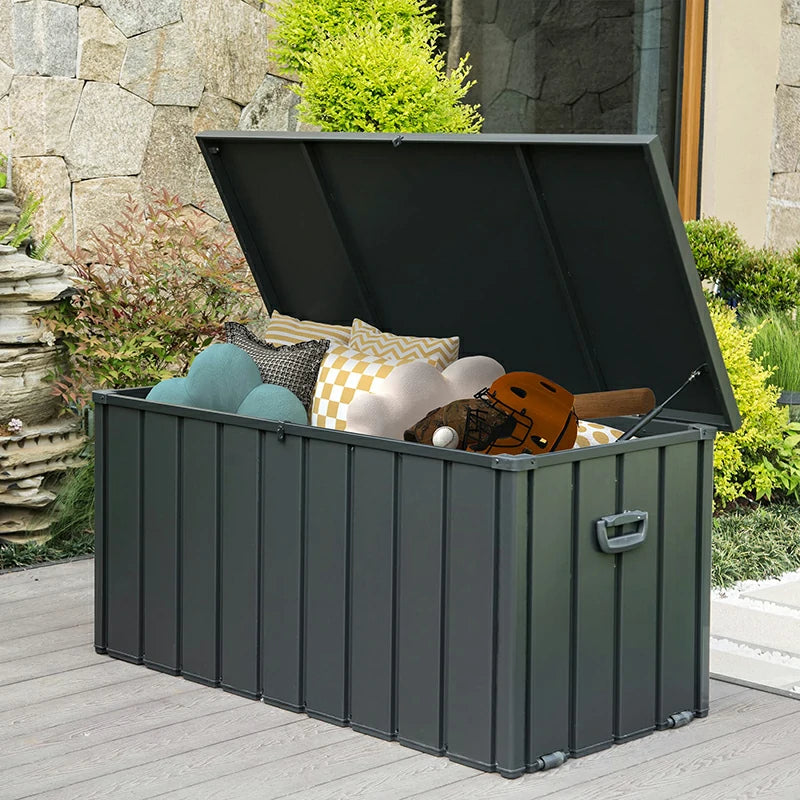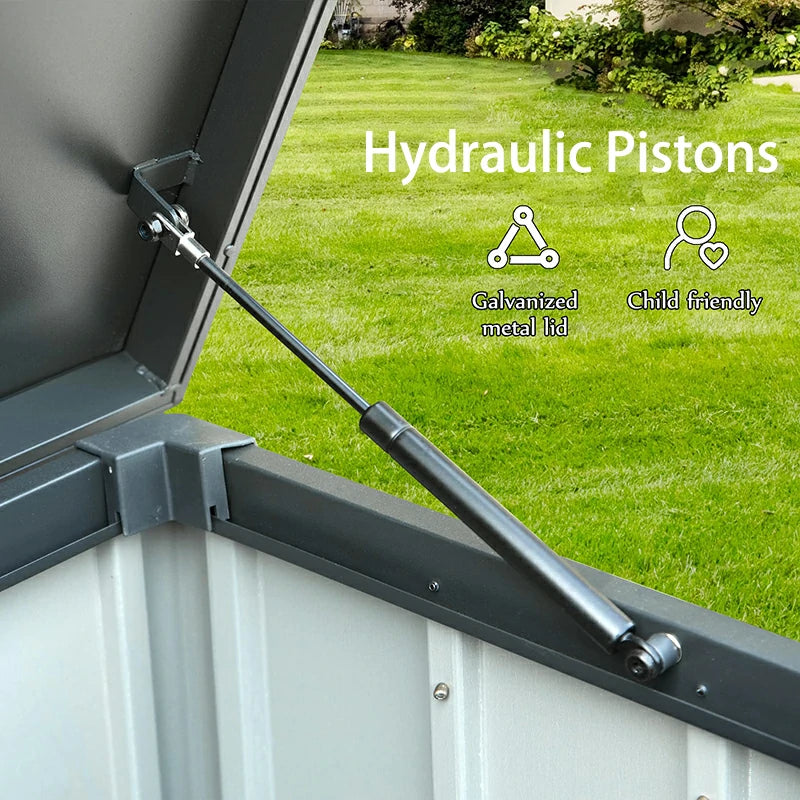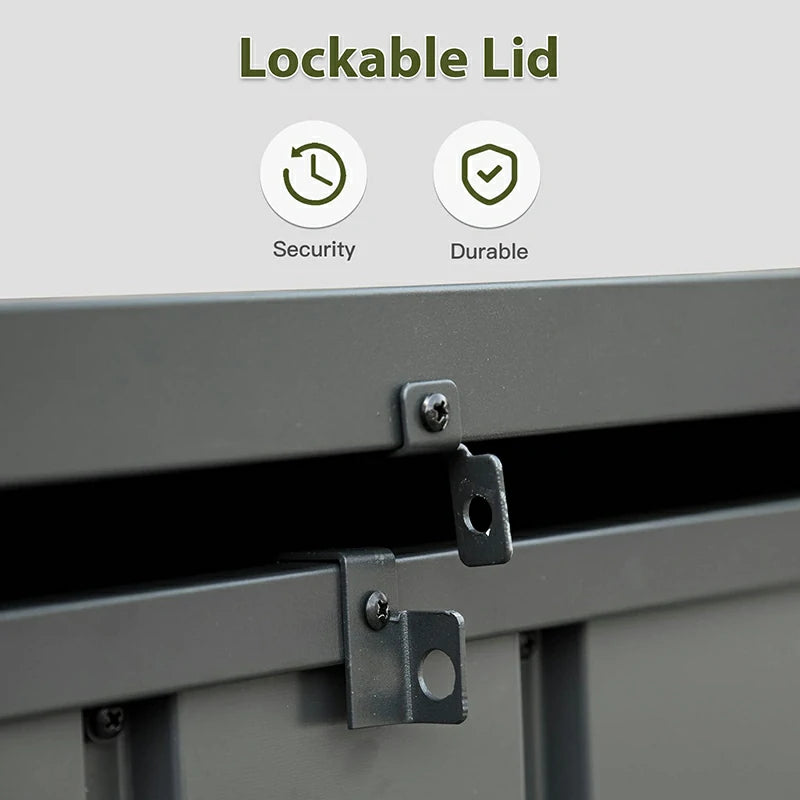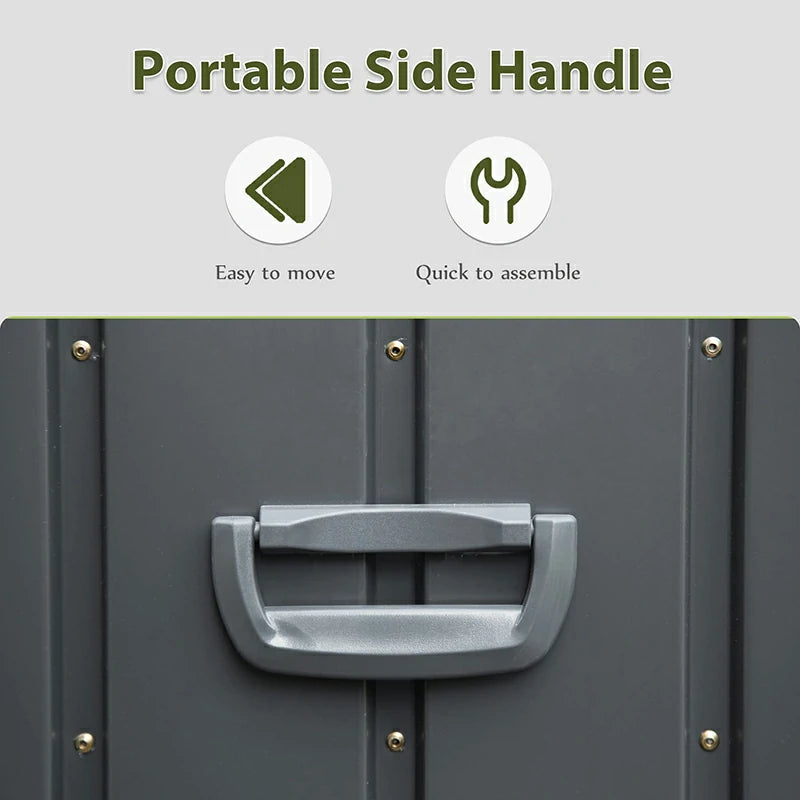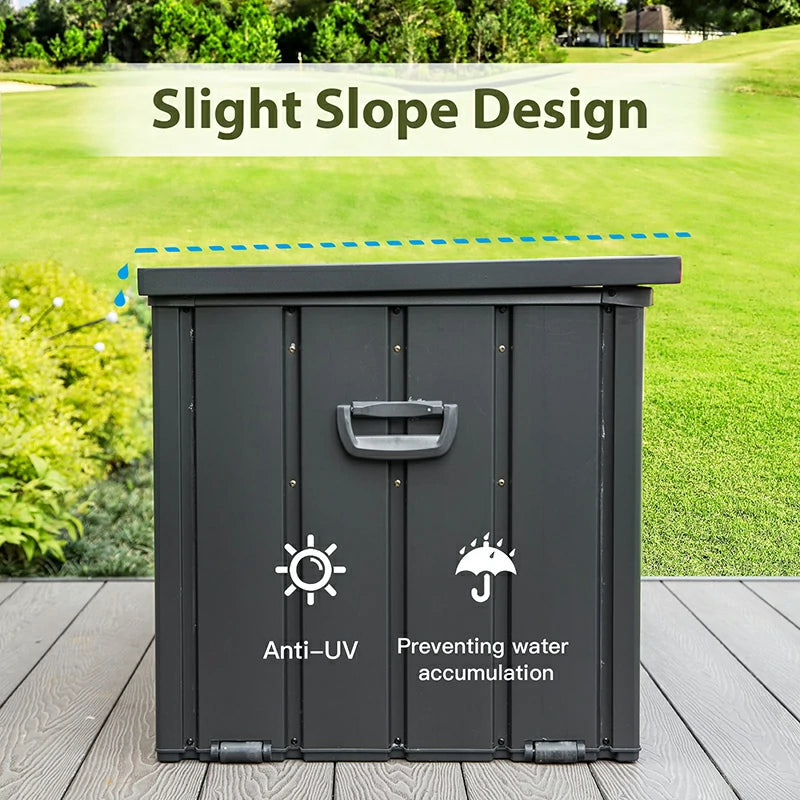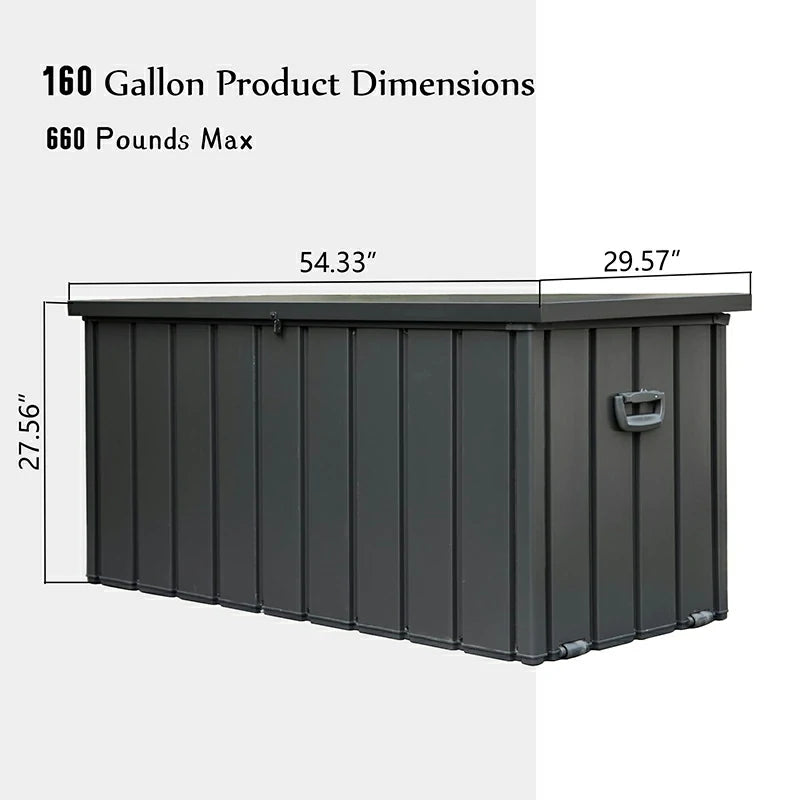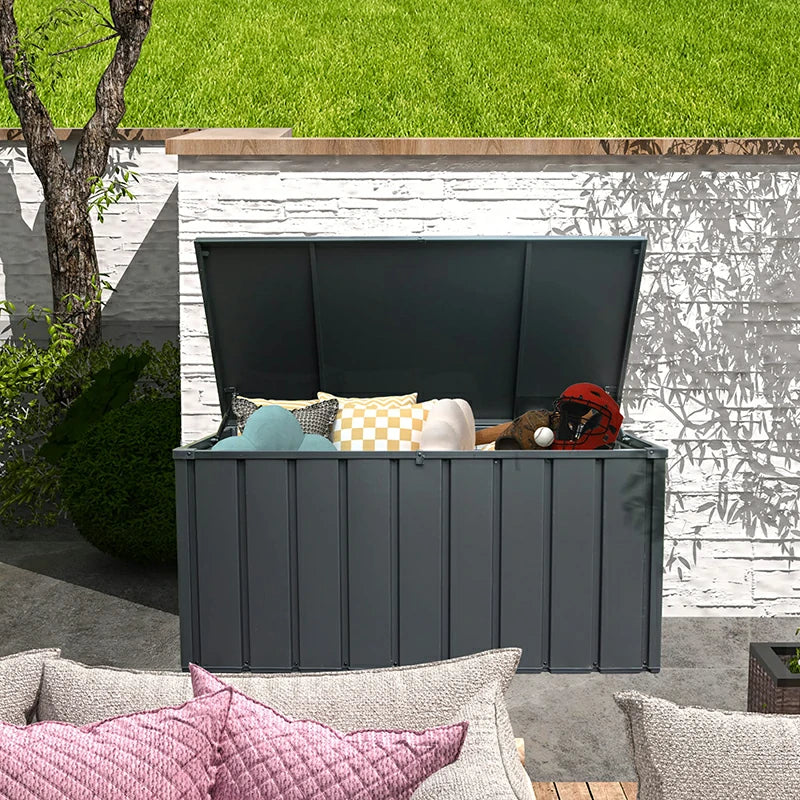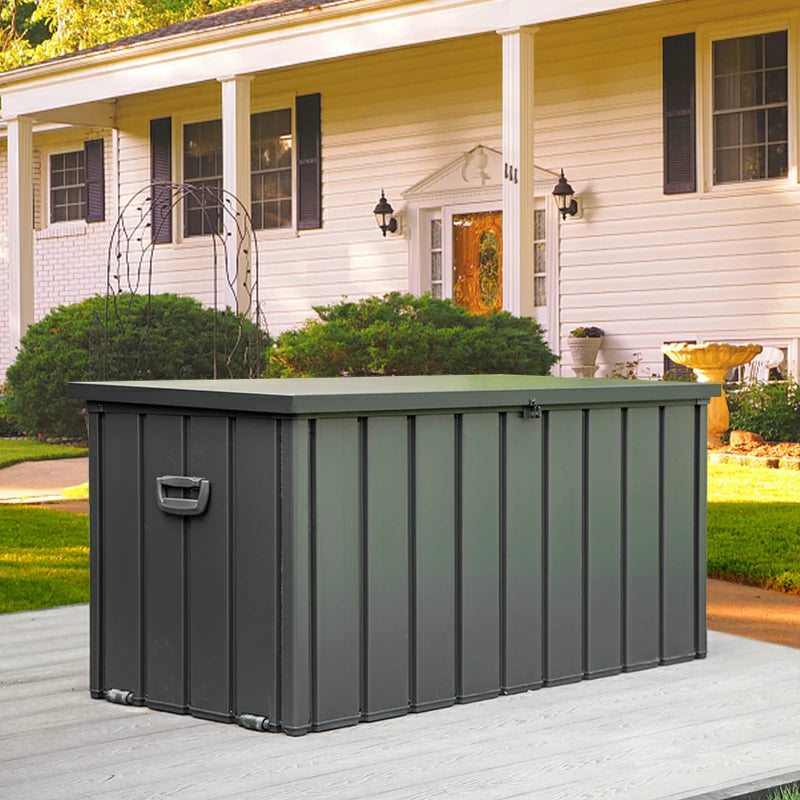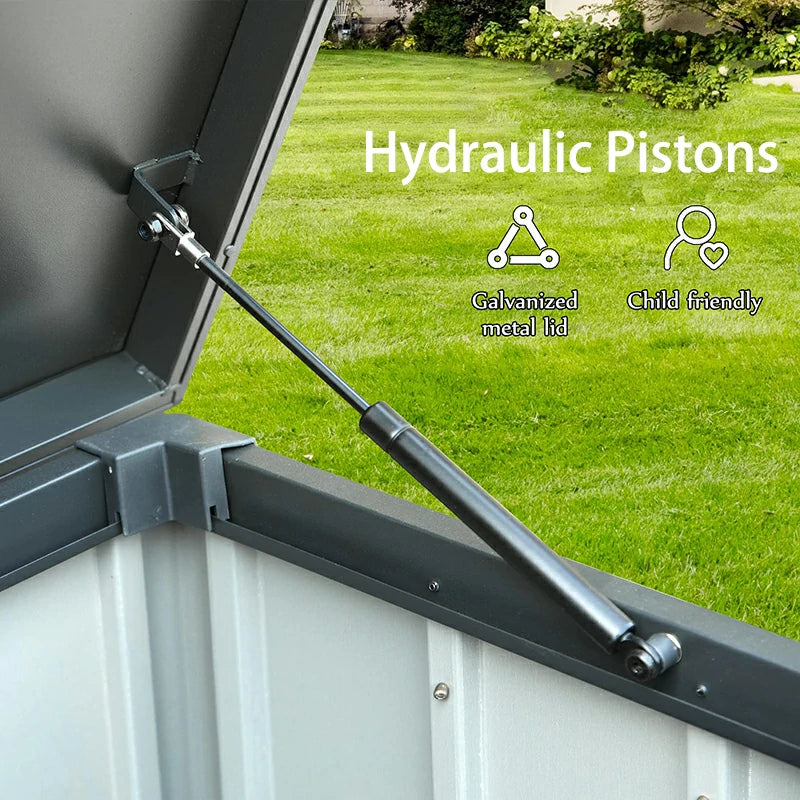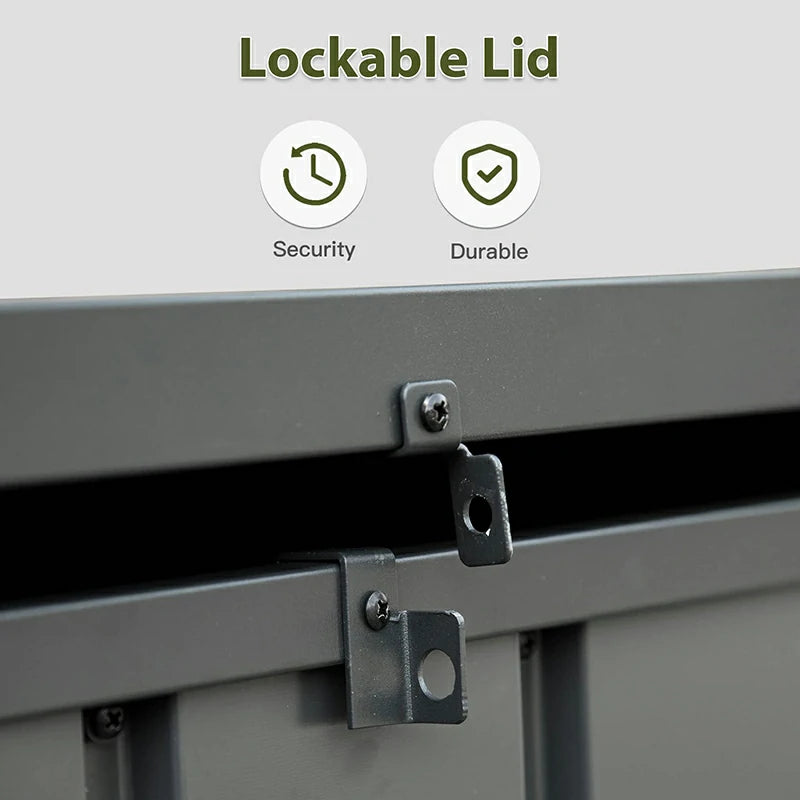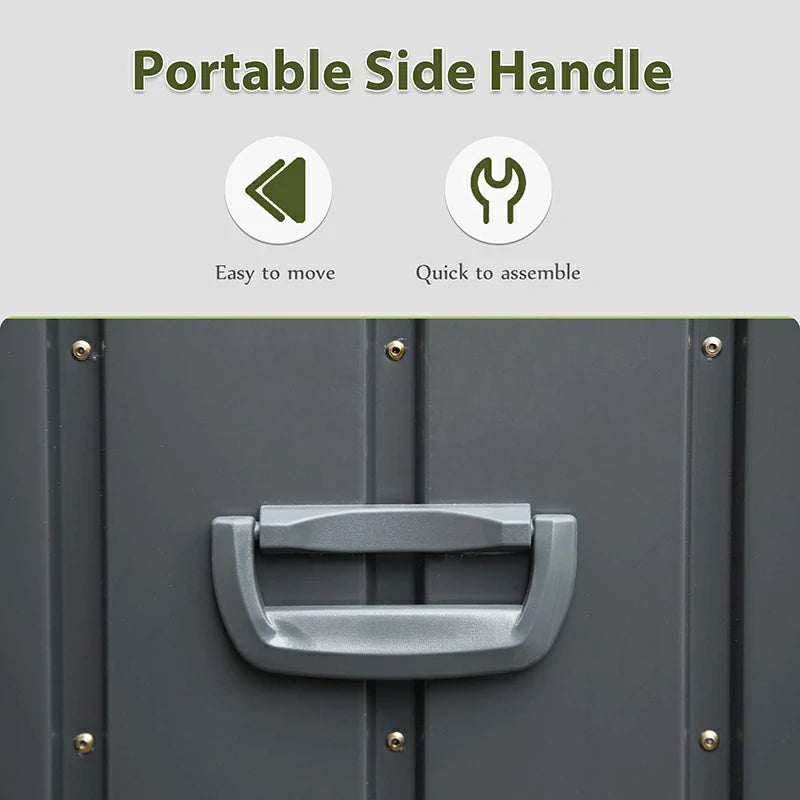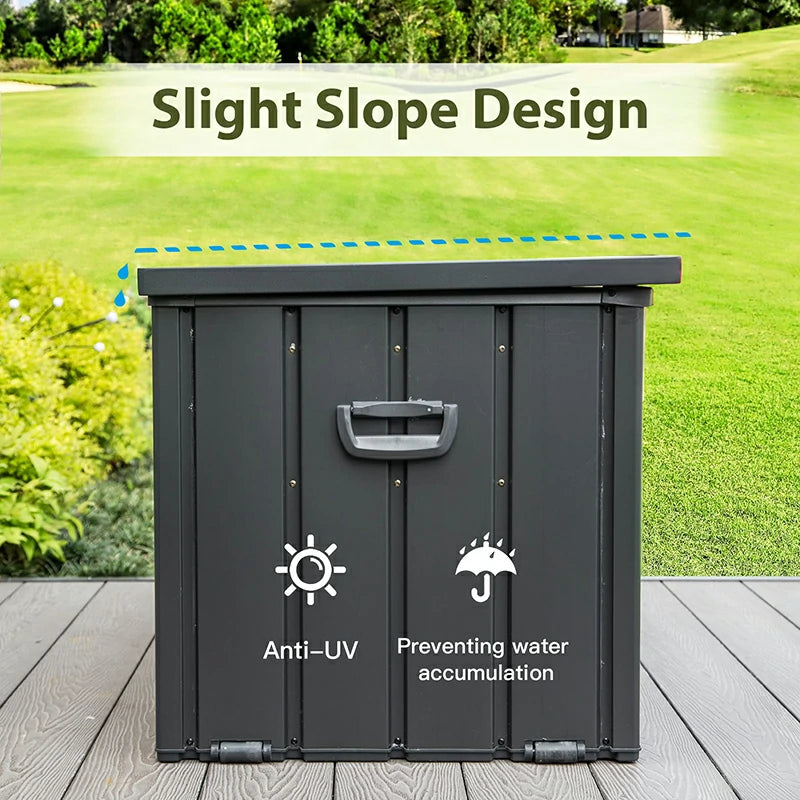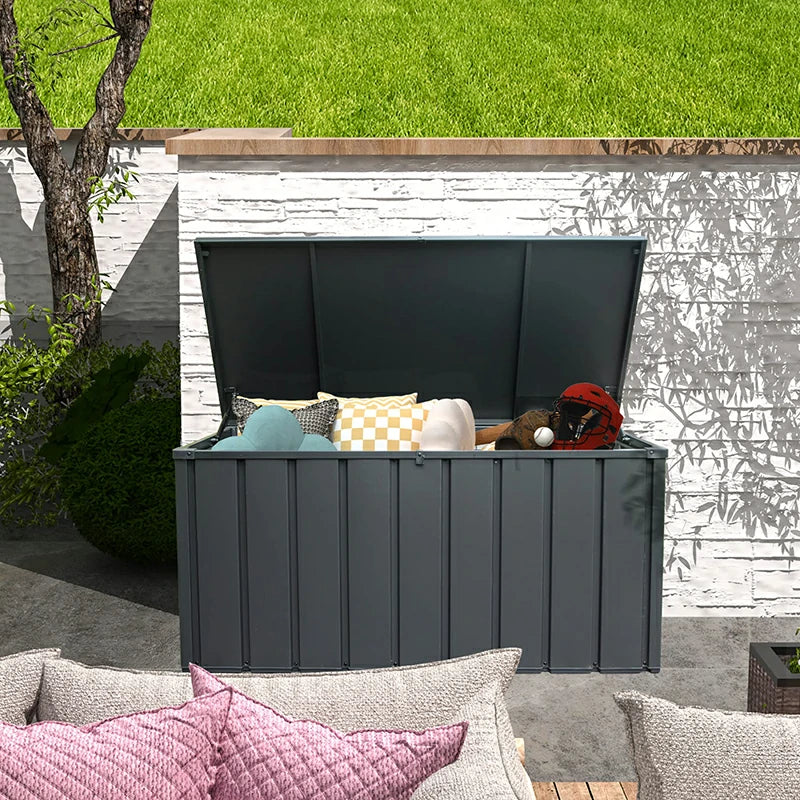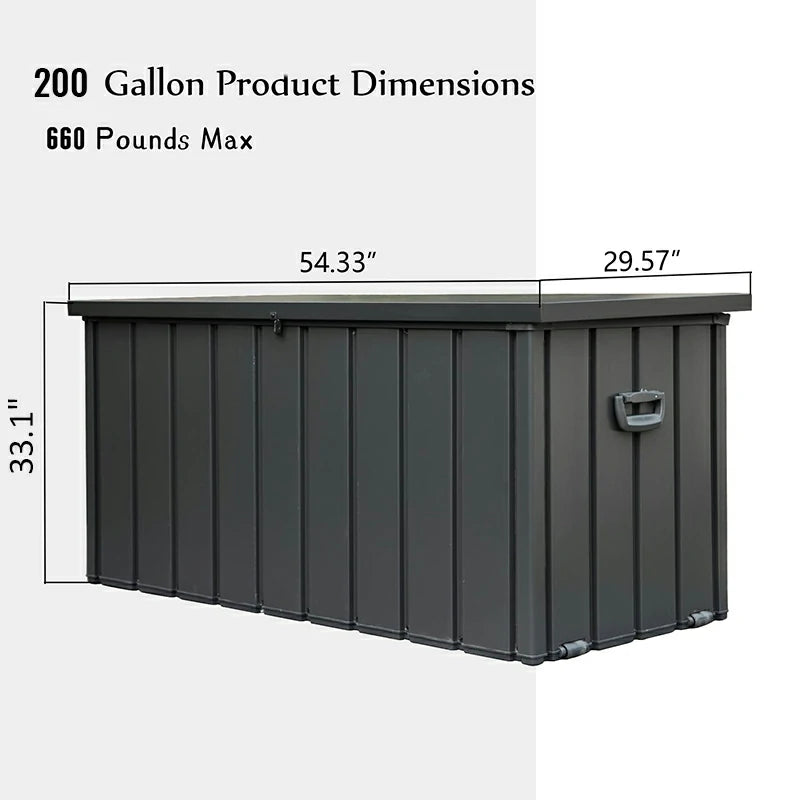 Deck Box
SKU: LNCF0545
Product Specifications:

Color: Dark Grey (infinitely close to black)
Material: Galvanized Steel (anti-rust)
Dimension: 49.41"x24.69"x23.43"(100 Gal), 49.41" x 24.69" x 27.56"(120 Gal), 54.33"x 29.57" x 25.79"(150 Gal), 54.33" x 29.57" x 27.56"(160 Gal)
Storage Capacity: 100 Gallons, 120 Gallons, 150 Gallons, 160 Gallons
Weight Capacity: 440 lbs(100 and 120 Gal), 660 lbs(150 and 160 Gal)
Effortless Organization for Your Outdoor Oasis
Introducing the Domi Outdoor Living Deck Box – your key to maintaining a harmonious outdoor space. With its sleek and sturdy metal design, this deck box offers a versatile storage solution for your patio furniture, outdoor cushions, garden tools, and even playful pool toys. No longer will you have to worry about the elements damaging your cherished possessions. The Domi Outdoor Living Deck Box, available in four sizes ranging (100 gallons, 120 gallons, 150 gallons, and 160 gallons), provides ample space to accommodate all your storage needs.
Unleash the Power of Secure Storage
There is a certain peace of mind that comes with knowing your belongings are safe and sound. The Domi Outdoor Living Deck Box understands the value of security, which is why it comes equipped with a reliable lock. Your patio furniture and outdoor accessories will be shielded from prying eyes and unwelcome guests, allowing you to enjoy your outdoor oasis without worry.
But security is not the only impressive feature of this deck box. The Domi Outdoor Living Deck Box is fitted with hydraulic pistons, providing a smooth and effortless opening and closing experience. No more struggling with heavy lids or wrestling to access your stored items. With a simple touch, the lid glides open, revealing the treasures within.
Aesthetics Meets Functionality
Why settle for a drab storage solution when you can have a visually stunning piece that complements your outdoor aesthetics? The Domi Outdoor Living Deck Box, with its timeless black finish, adds an element of sophistication to your patio space. Its sleek design effortlessly blends with any outdoor decor, elevating the overall ambiance of your outdoor oasis.
But the Domi Outdoor Living Deck Box doesn't just stop at beauty. Its durable construction ensures that it can withstand the test of time, resisting the wear and tear of the elements. Rain or shine, your stored items will remain protected, allowing you to fully enjoy your outdoor sanctuary.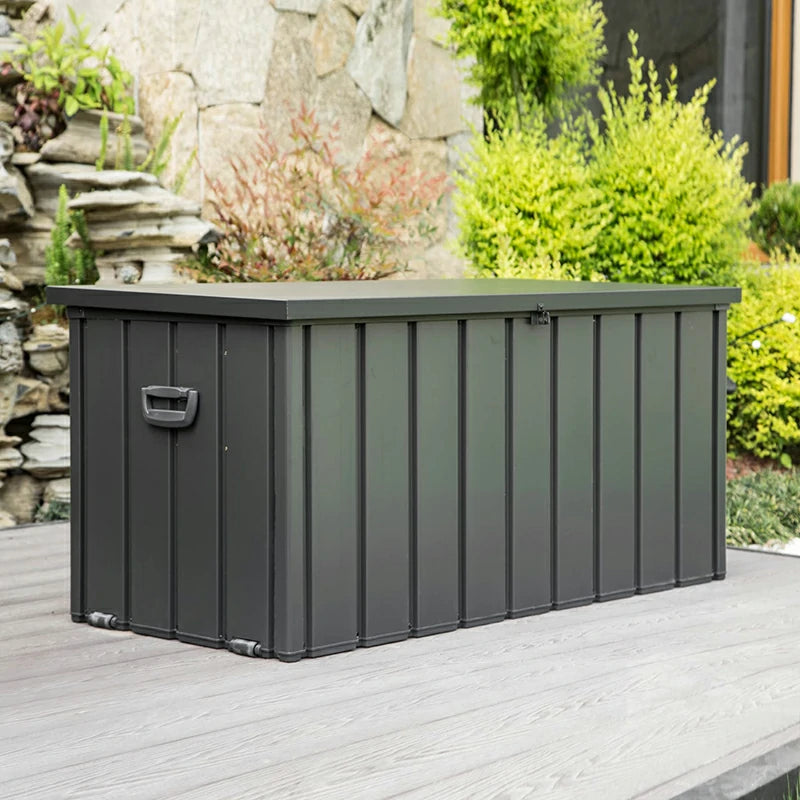 Deck Box
Sale price

$143.99 USD
Regular price

$159.99 USD
(/)
This product has no reviews yet.