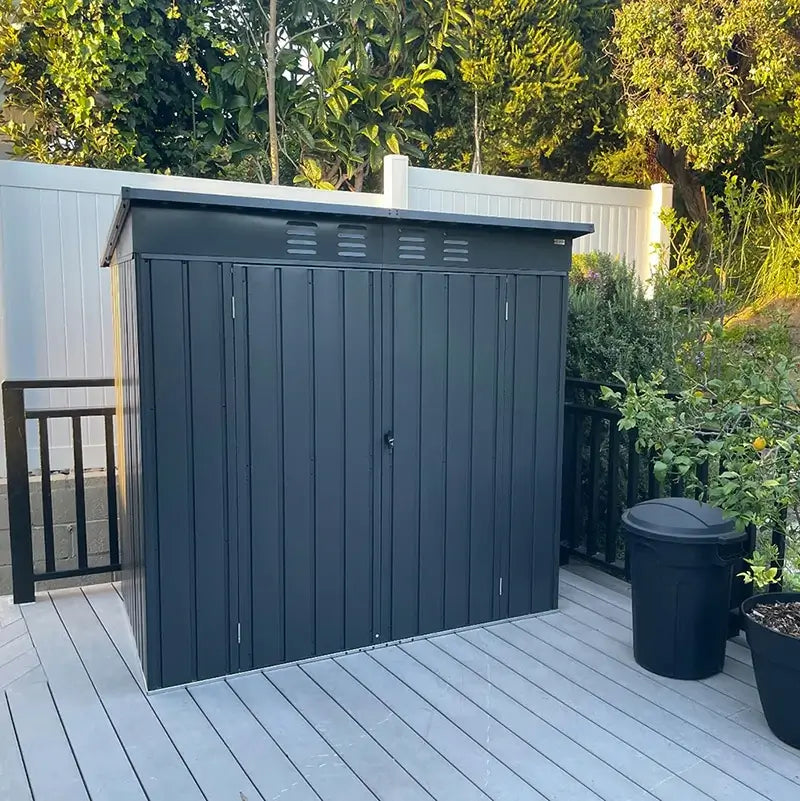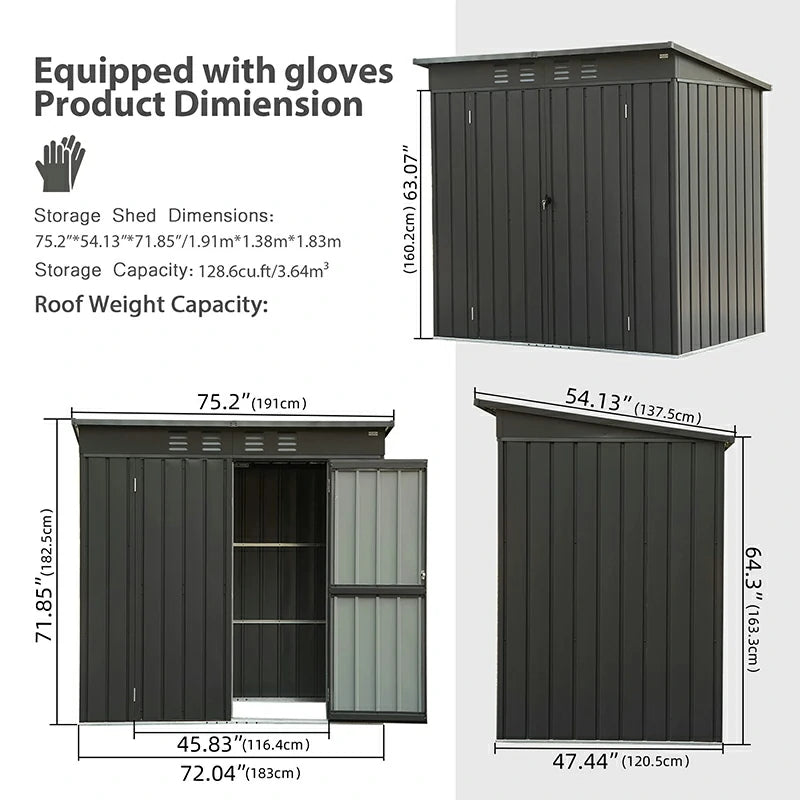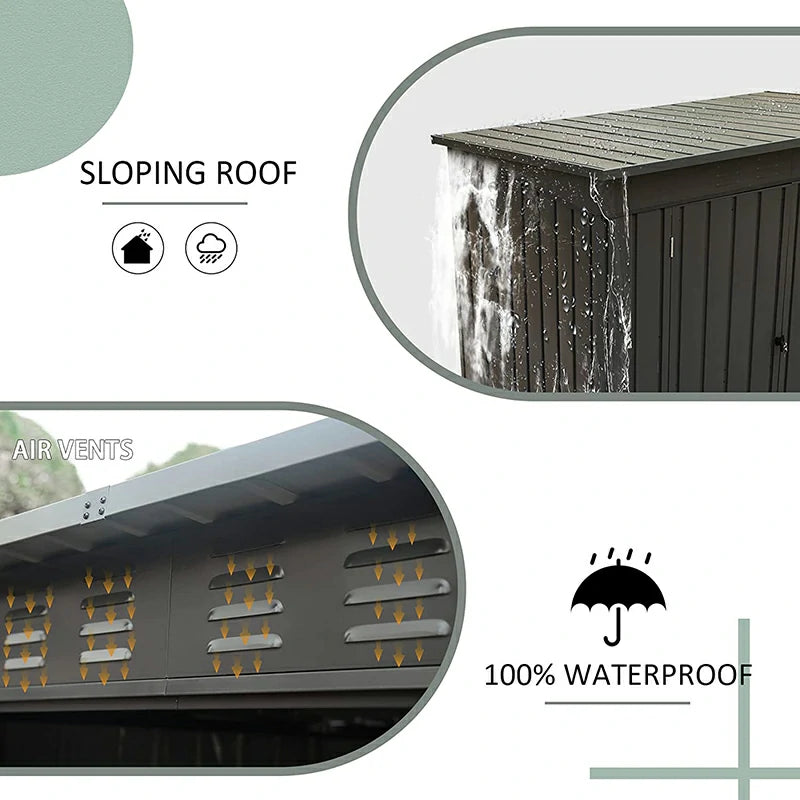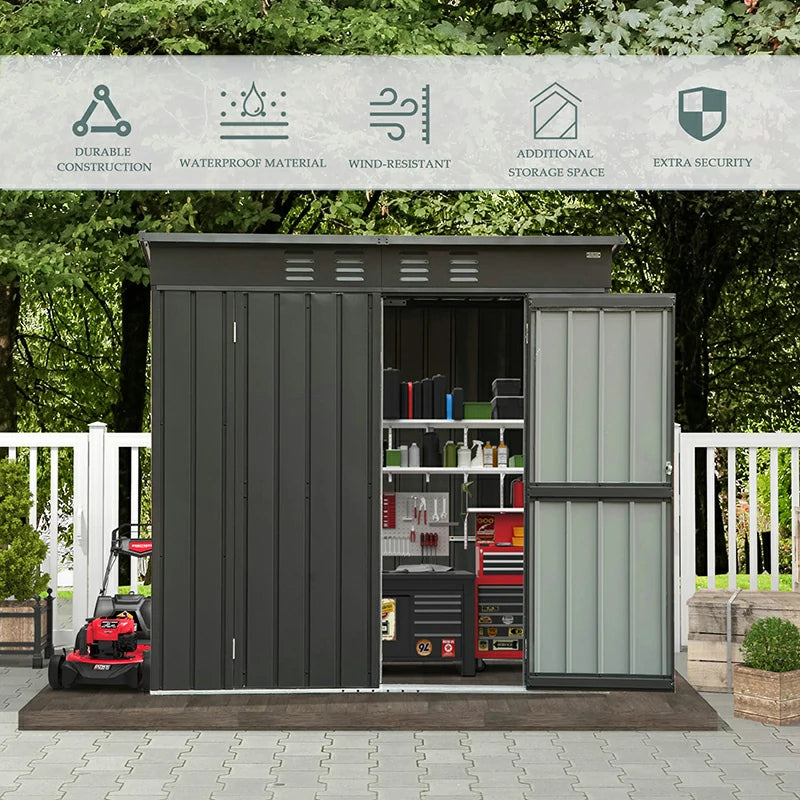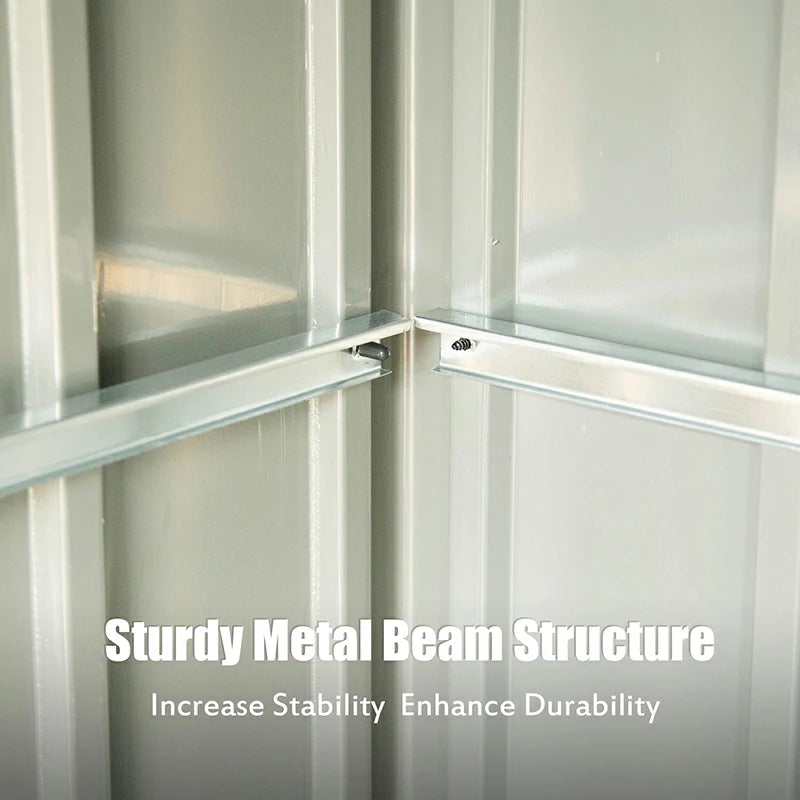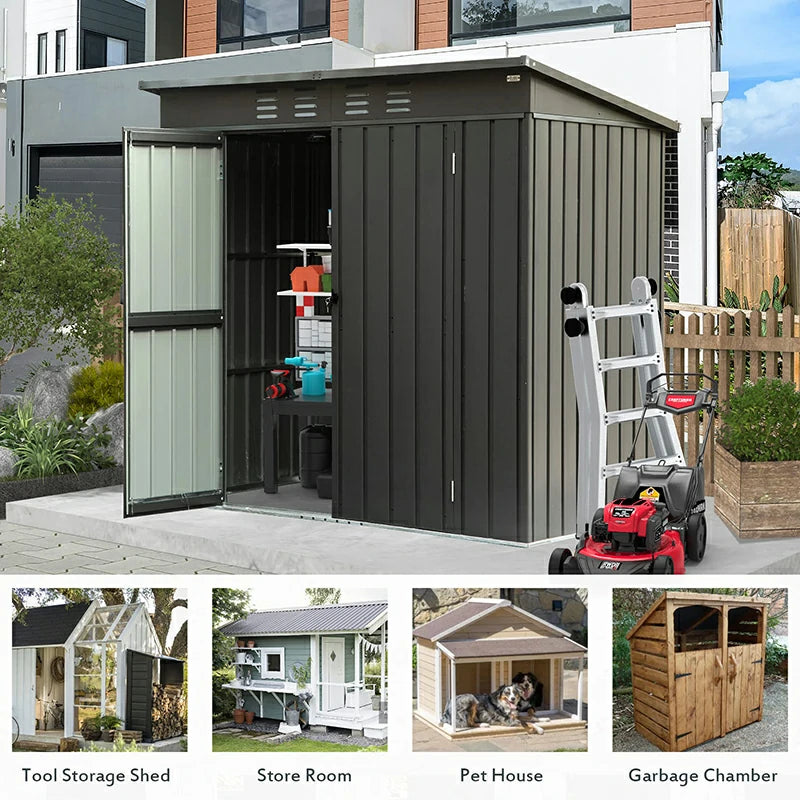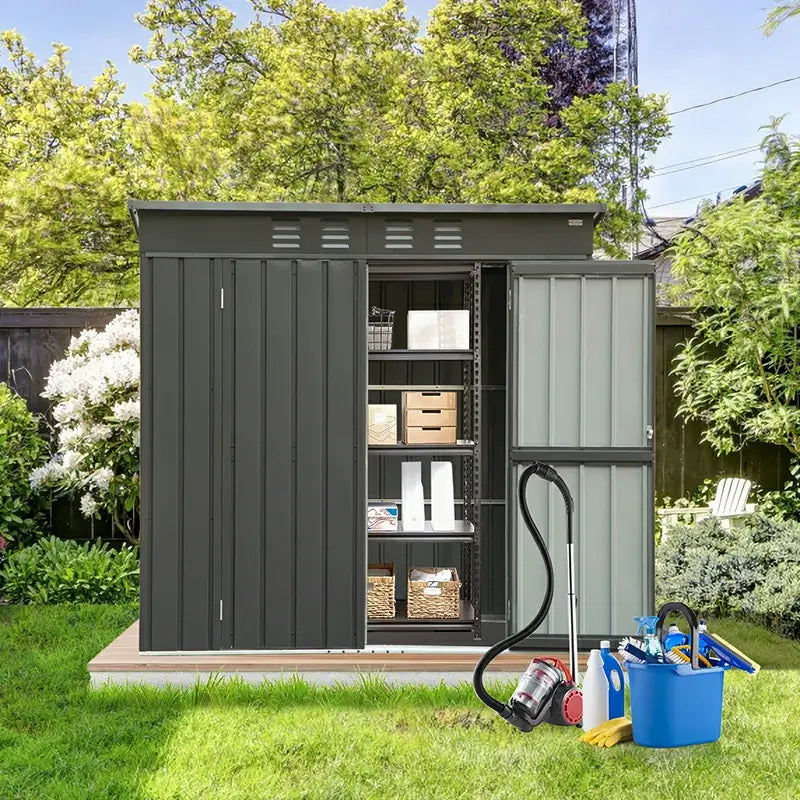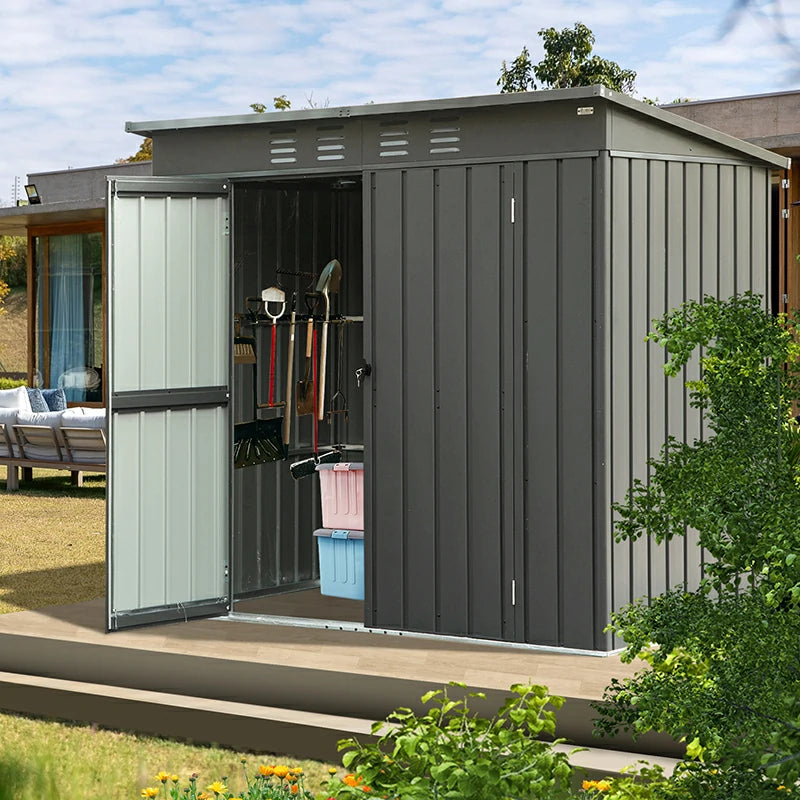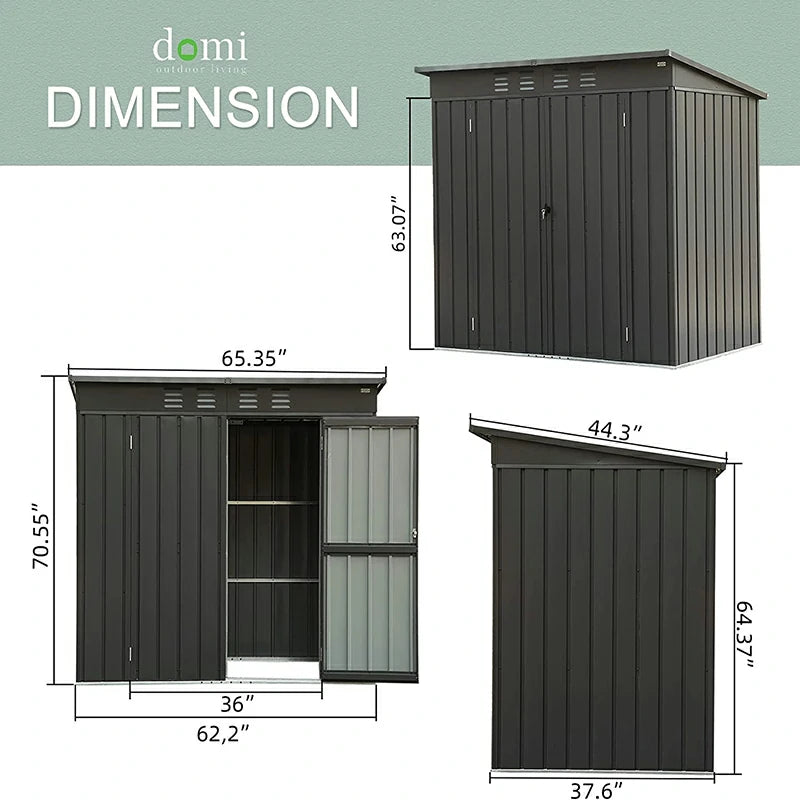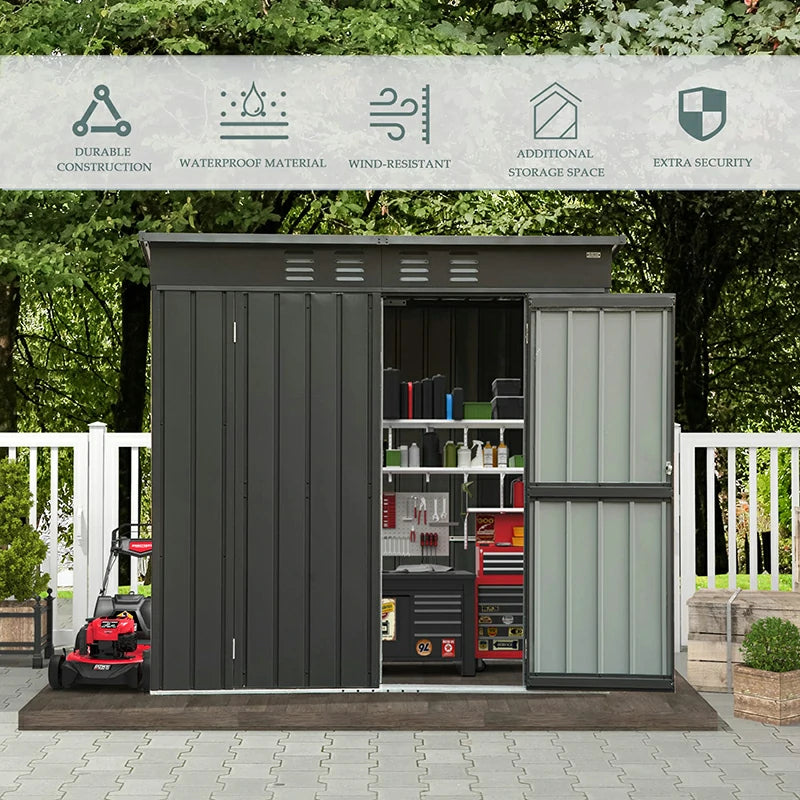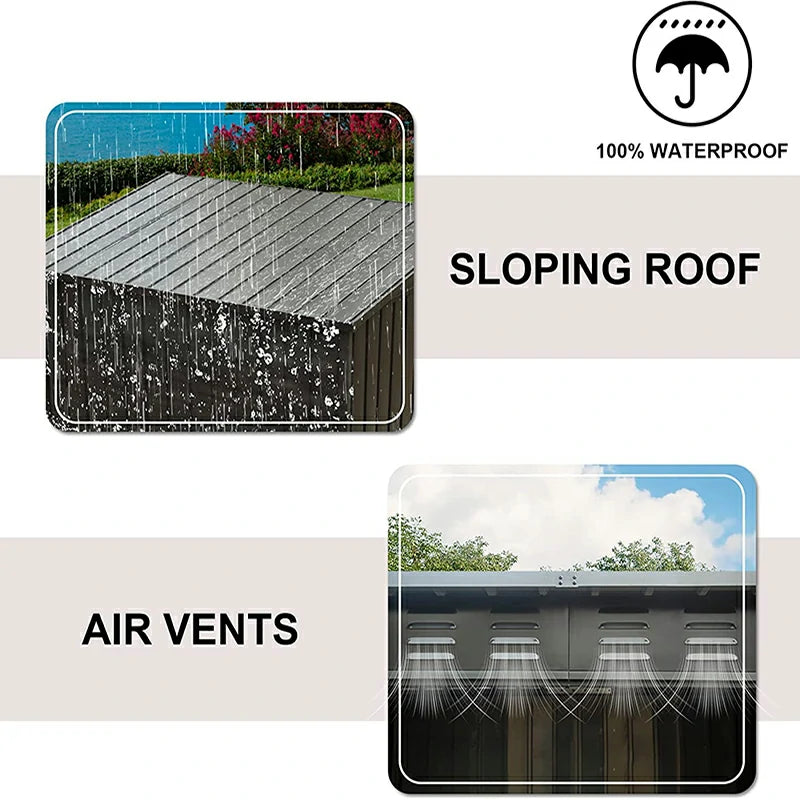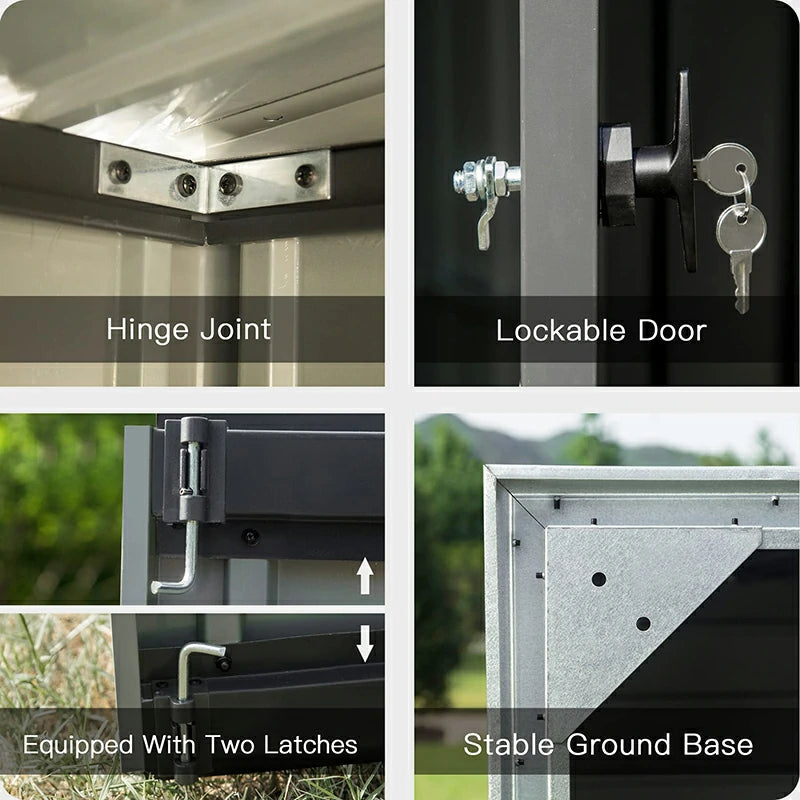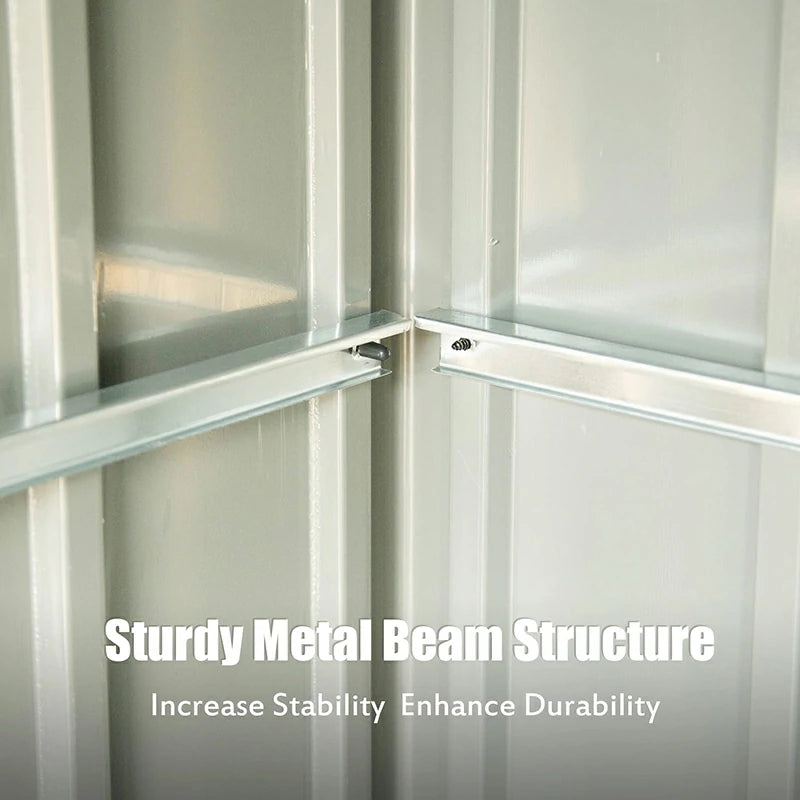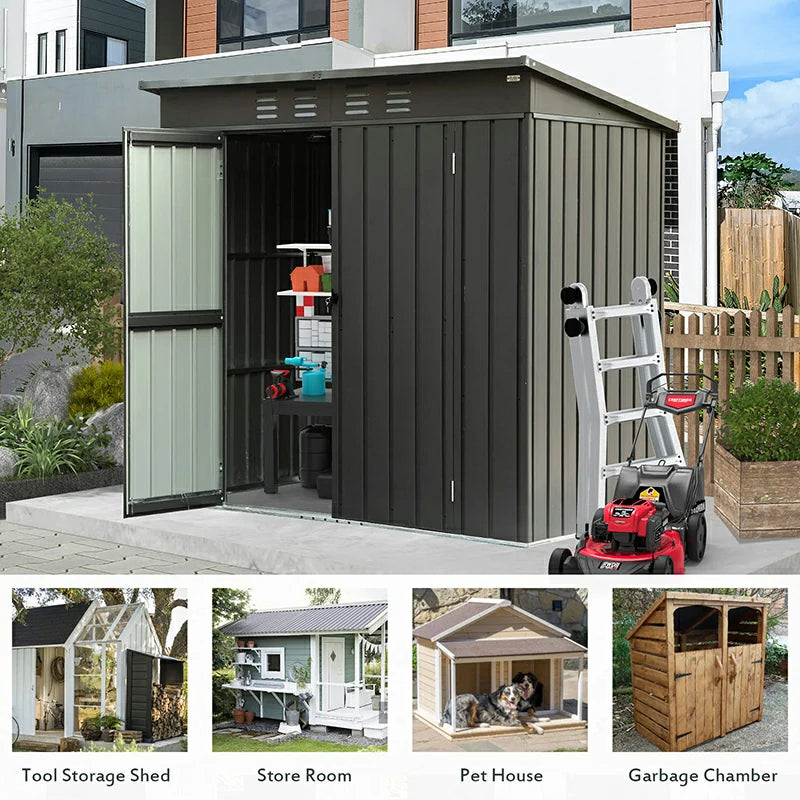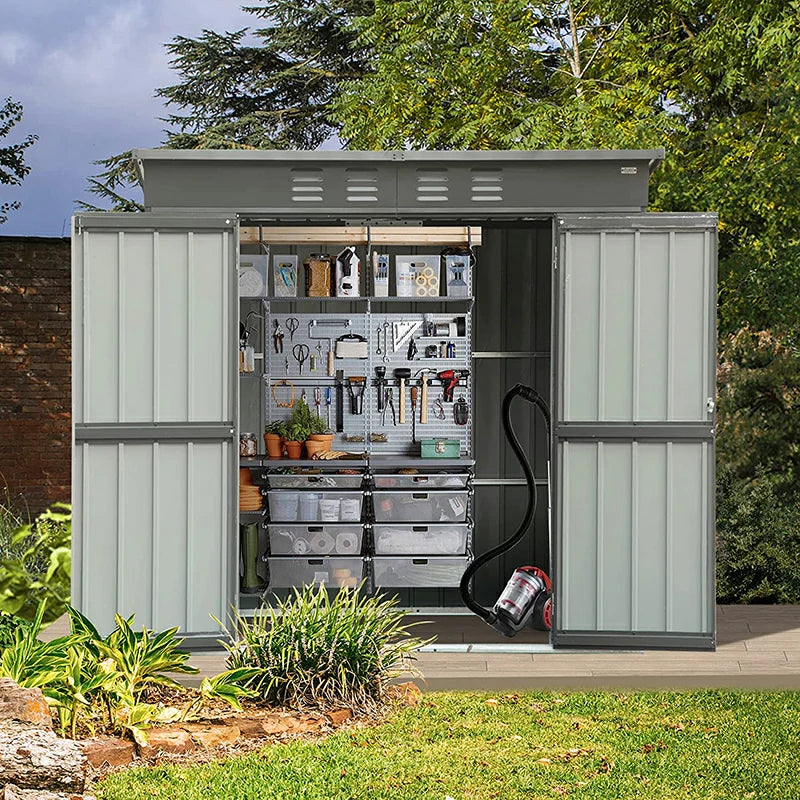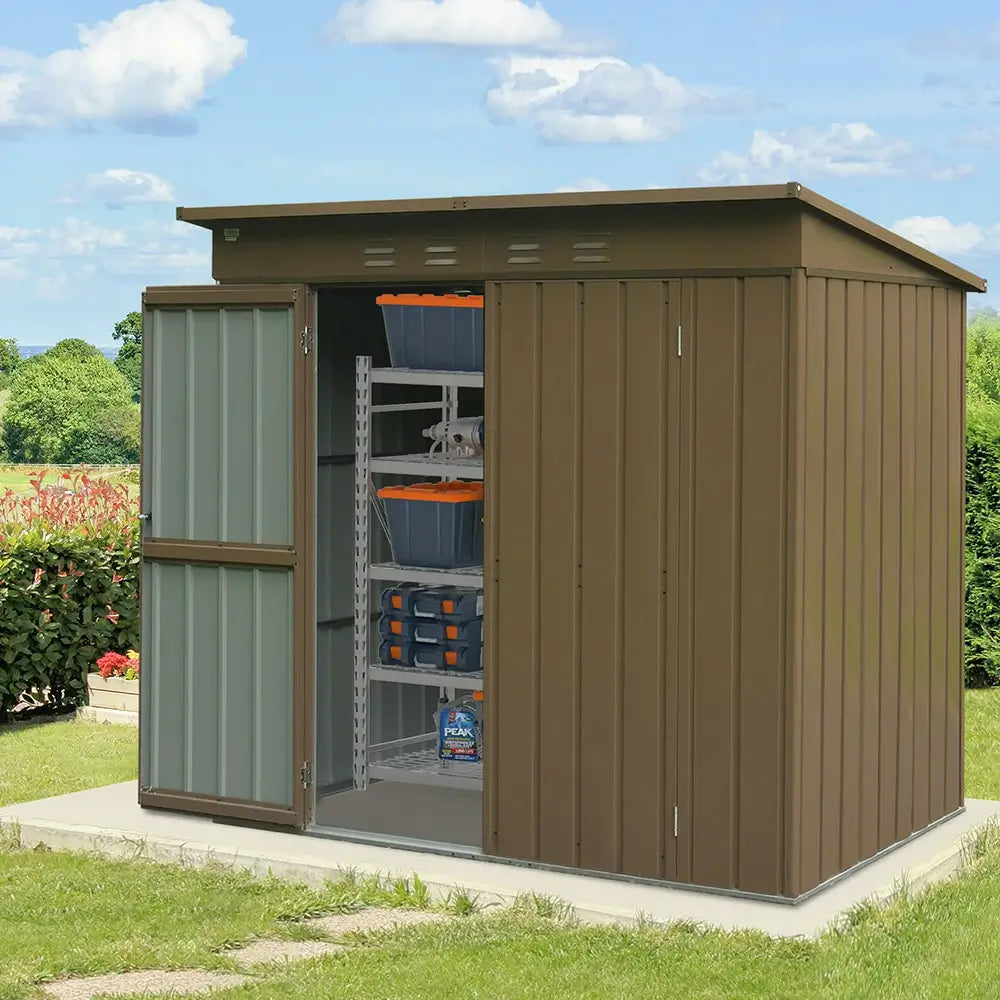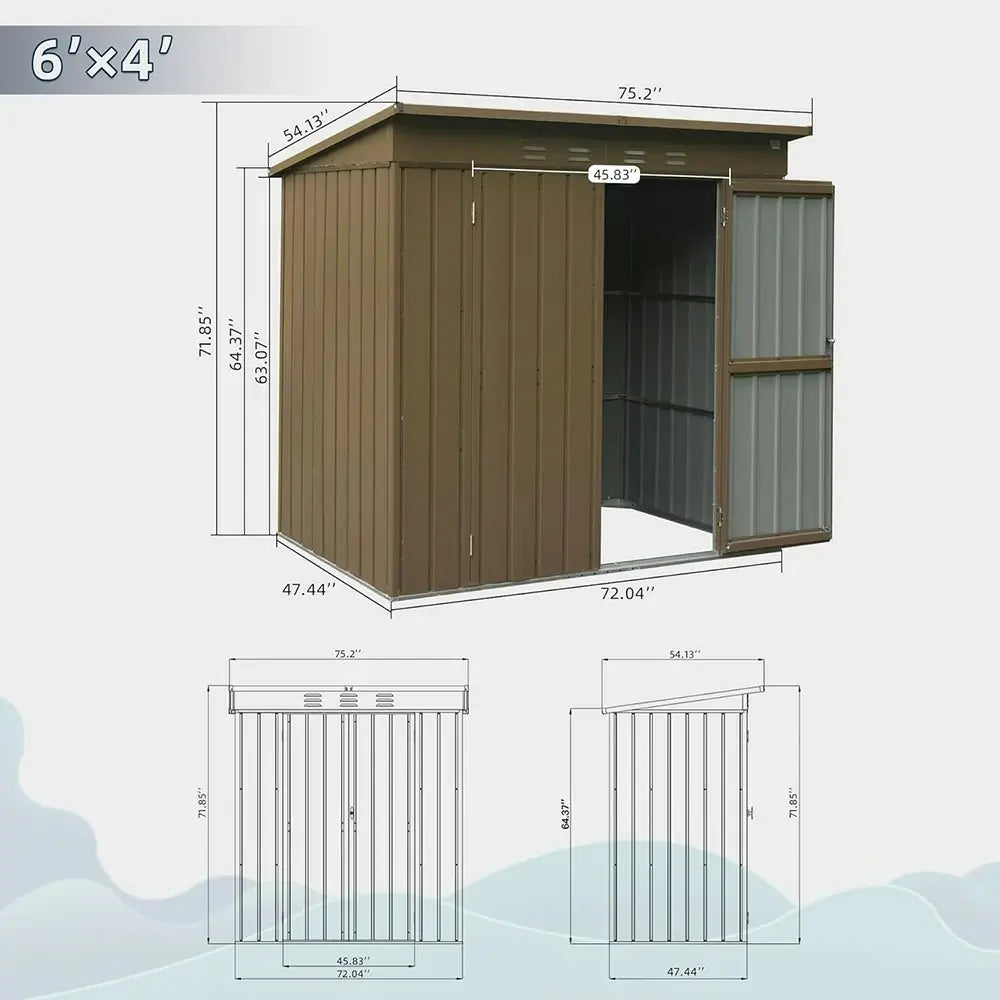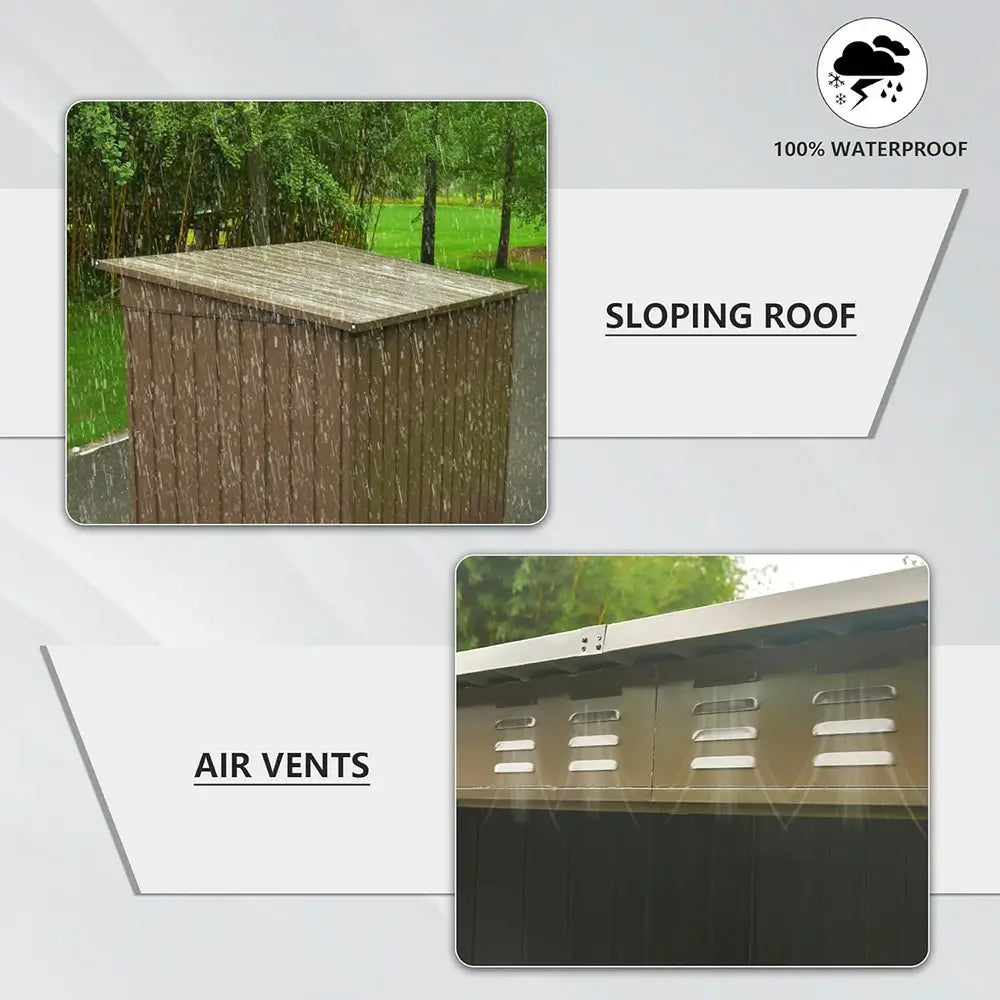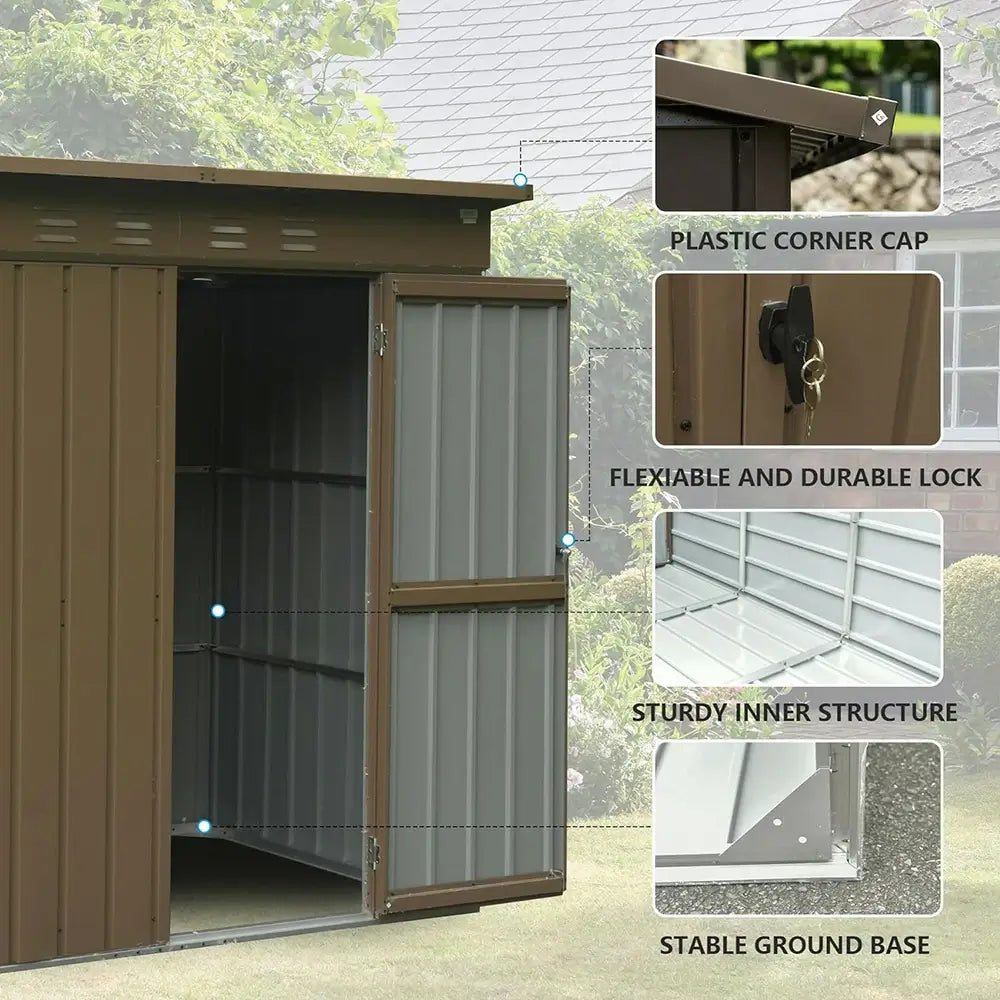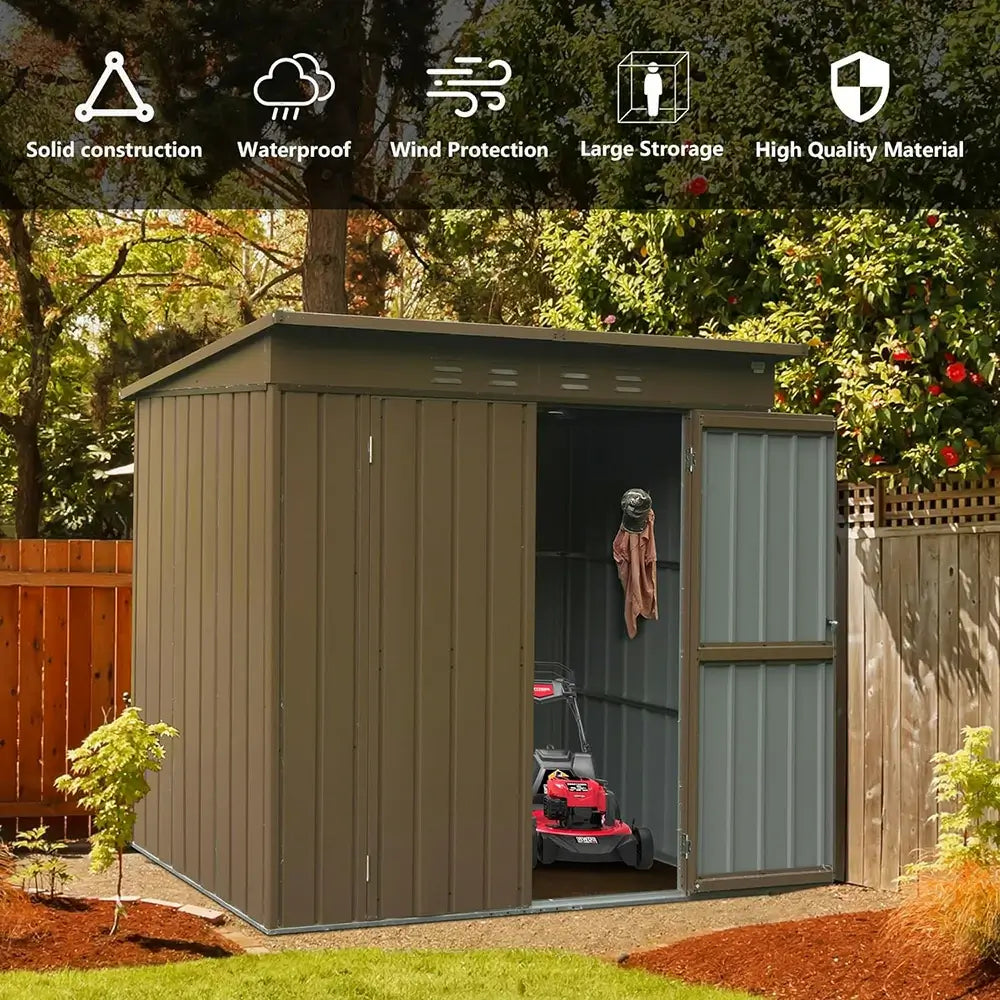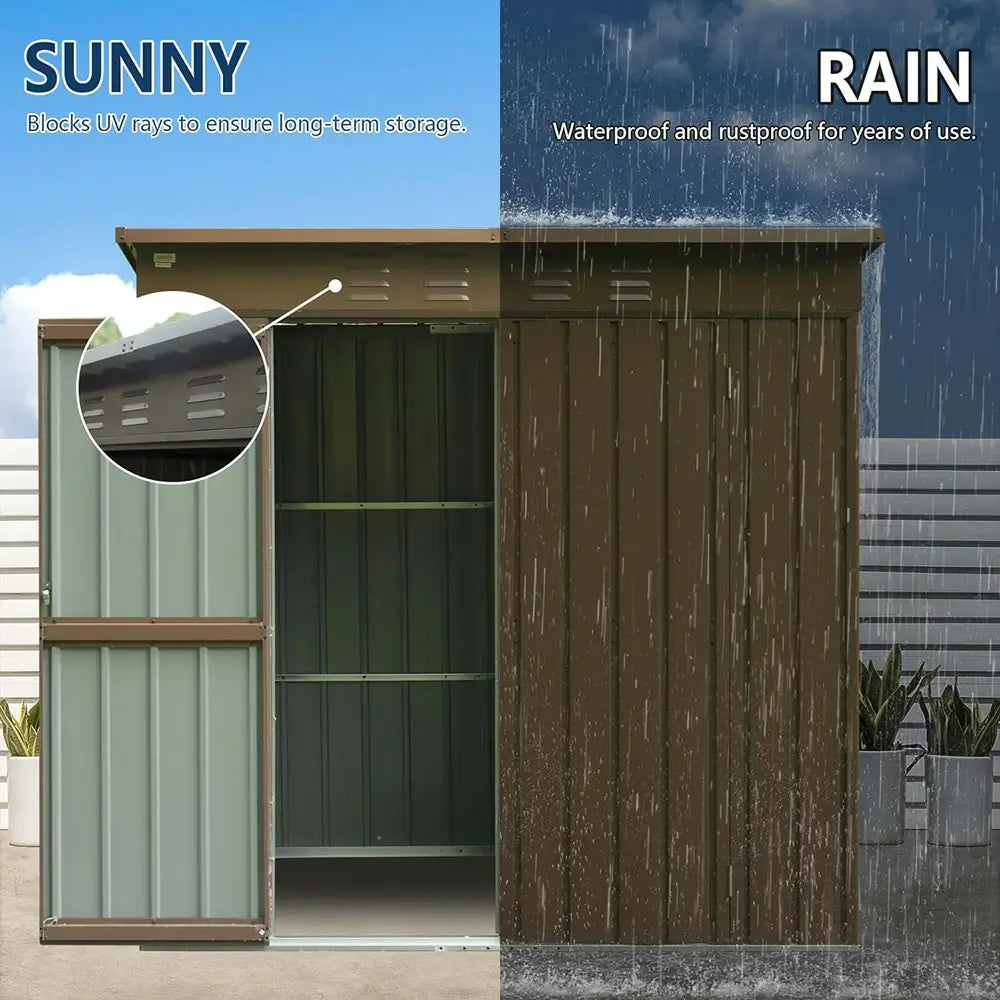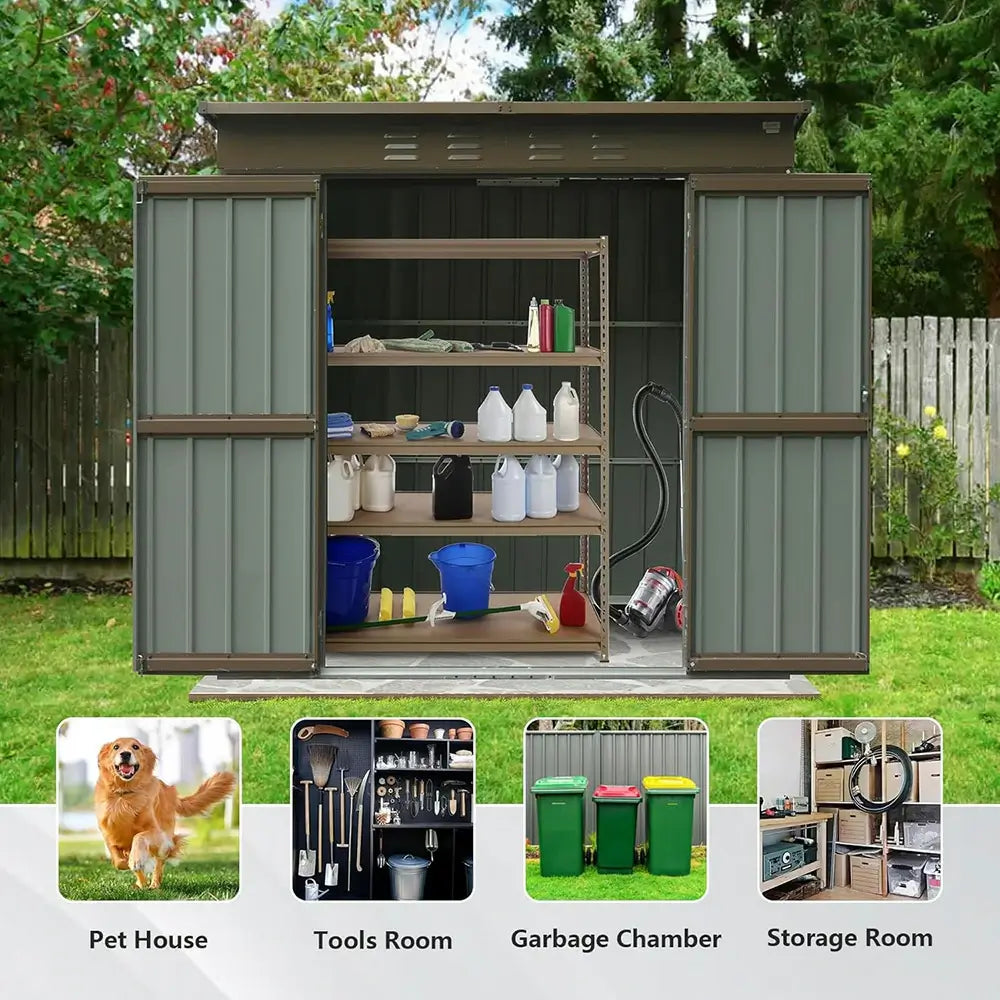 Outdoor Storage Shed Sloping Roof
SKU: LGCF1602
Assembly manual

5'x3' Instruction manual PDF→
6'x4' Instruction manual PDF→

Installation requirements
2-3 people are required to assist in the installation. Ladder and gloves are required for installation. Anchor the shed as soon as finish the installation.

Installation services
The installation of the shed might be a bit challenging, but our collaborating professionals are here to make it convenient for you. Please visit HANDYBUDDY to schedule your installation service.

Disclaimer
All the installation service from website is from thrid party!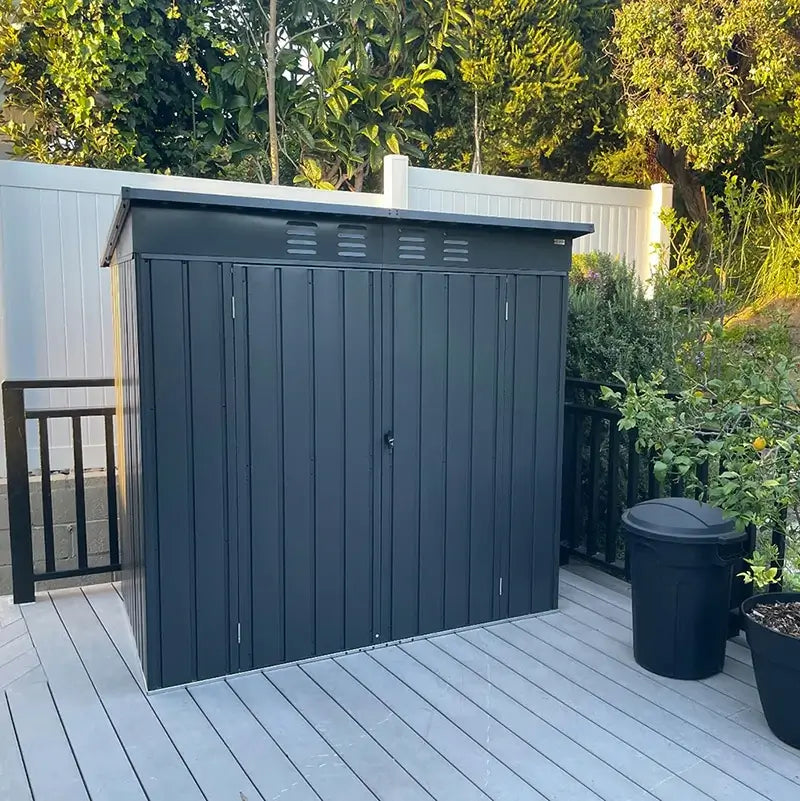 Product specification
To ensure maximum stability, please anchor the shed to the ground as soon as installation is complete. Additionally, we recommend regularly clearing snow accumulation from the roof during the winter. These simple tips will help you make the most of your shed in the days ahead.
Storage Capacity
81 cu.ft (5'x3'), 168 cu.ft (6'x4')
Upgrade Your Outdoor Space with Our Storage Shed
Introducing the Domi Outdoor Living Outdoor Storage Shed with a sloping roof, crafted from top-quality alloy steel material. This state-of-the-art storage solution combines the perfect blend of security, versatility, and ample storage space. With double doors equipped with locks, various size options, and thoughtful design elements such as ventilation holes, this shed is your ideal choice for decluttering and safeguarding your outdoor essentials.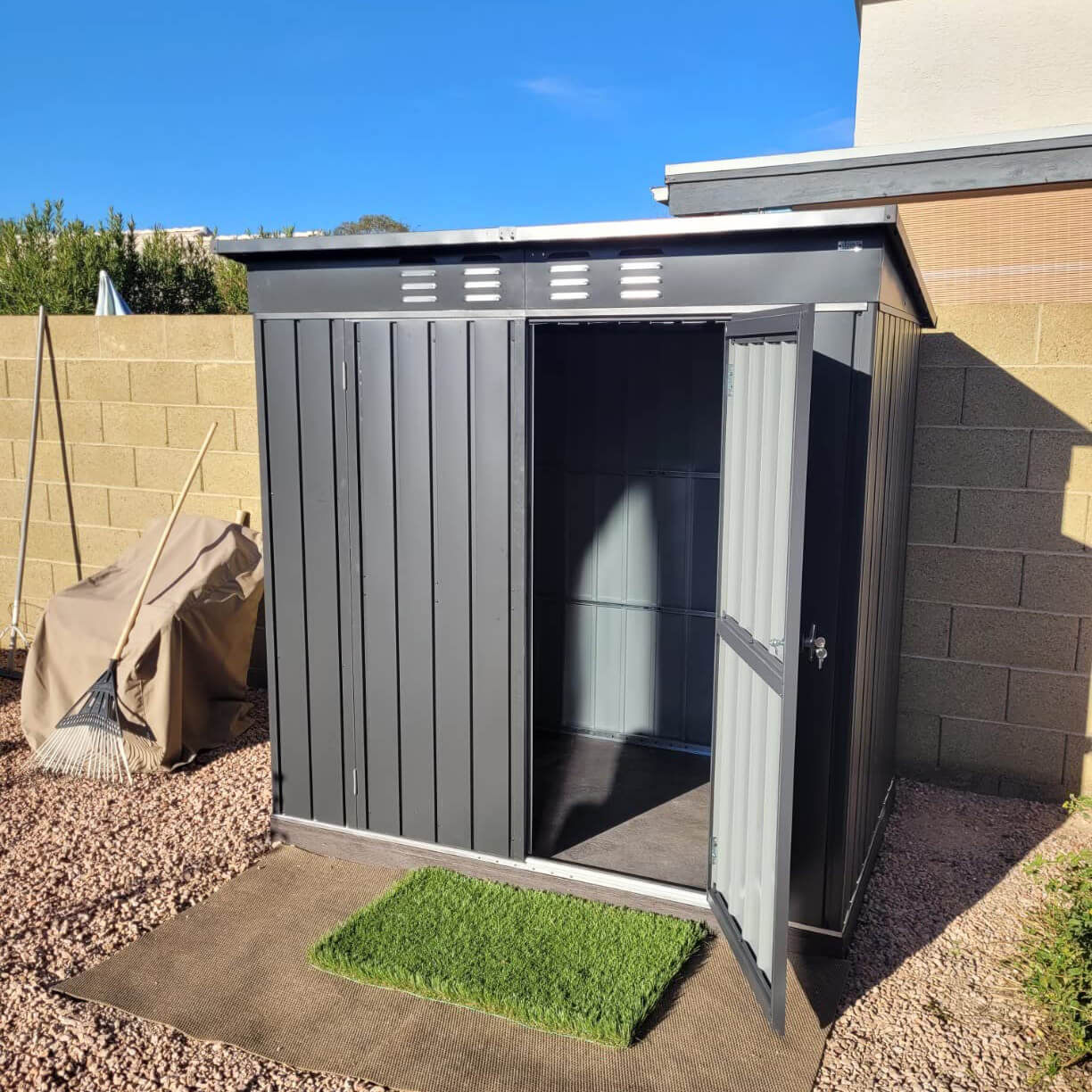 Ample Space for Everything
At Domi Outdoor Living, we understand the importance of keeping your outdoor equipment, gardening tools, and other possessions safe and well-organized. Our premium storage shed is the solution you've been searching for. Here's why it's the ultimate choice for your outdoor storage needs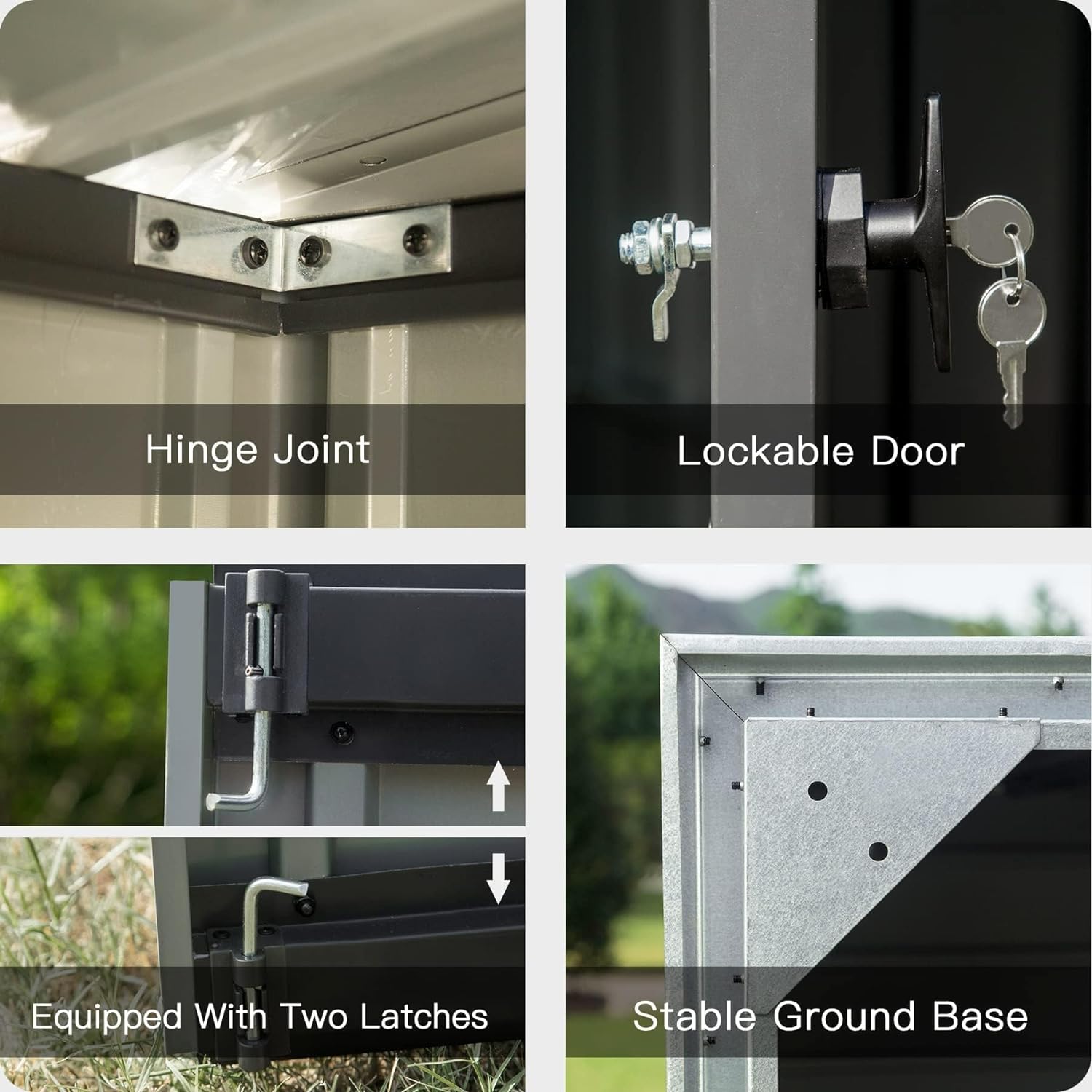 Durability and Safety
Crafted with precision using high-quality alloy steel, our shed is built to withstand the test of time and the elements. Keep your belongings safe and sound with our double doors, complete with reliable locks. Your items stay protected from both weather and unwanted access. It's your dependable, long-term storage solution.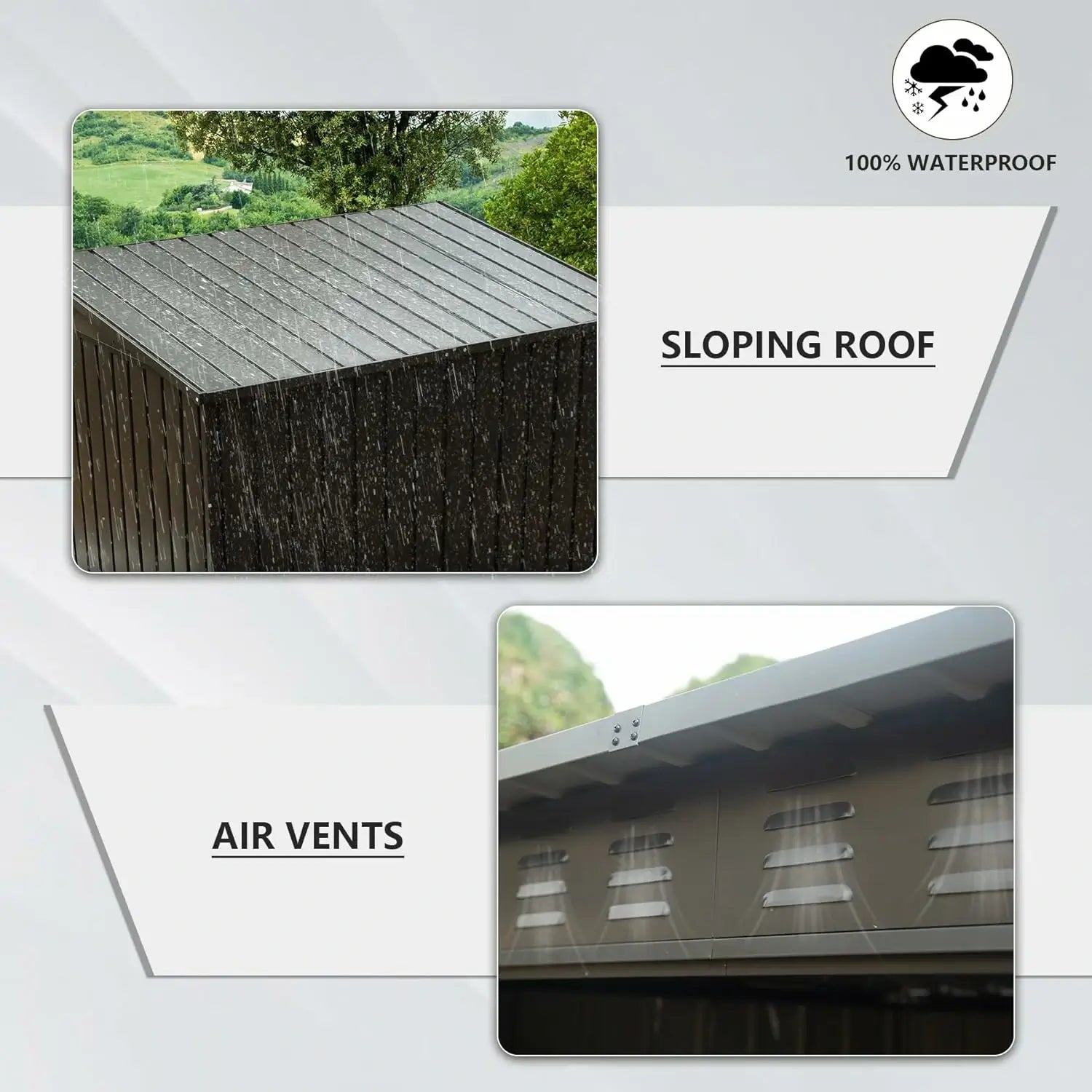 Ventilation Holes
Our sloping roof design maximizes storage capacity, ensuring you have enough room to keep everything organized and easily accessible. Built-in ventilation holes prevent moisture buildup, keeping your items in perfect condition. No more worries about mold or mildew.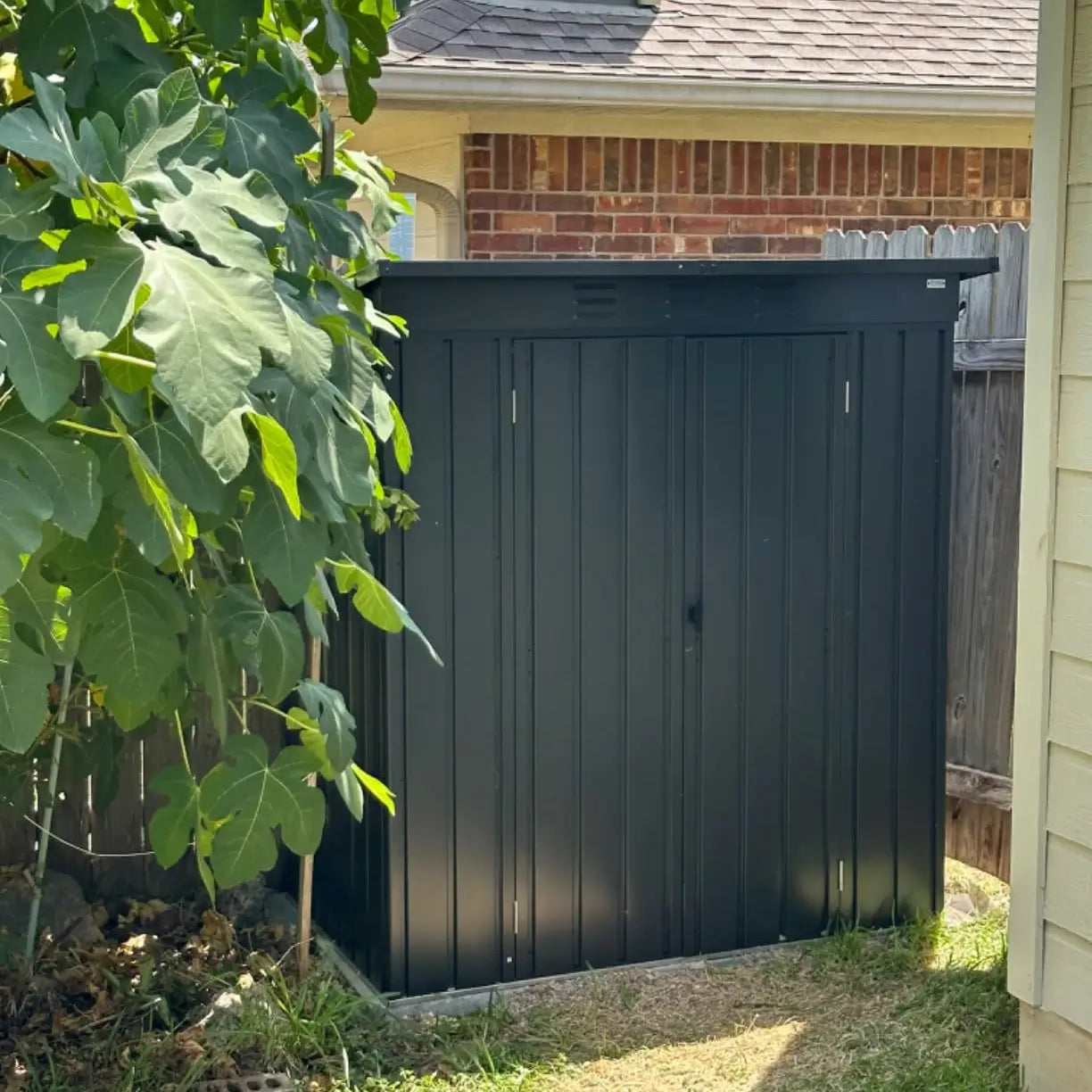 Enhance Your Outdoor Space
Beyond functionality, our shed's sleek and modern design adds an attractive touch to your outdoor area. It's both practical and aesthetically pleasing.
FAQ
Our shed is made to last. The whole installation requires at least 2 people to ensure safety and sturdiness. Make sure all parts are clicked or screwed properly following the instructions to ensure water resistance and sturdiness. Please contact us for any installation problems.
Our customer support is available Monday to Friday: 00:00 AM- 02:30 AM, 17:30 PM- 24:00 PM(GMT -8:00)
Average answer time: 24h
Contact Us
How does the shed stay on the ground? Is it an all weather shed?

There are screw holes at the bottom of the shed, which can be fixed to the ground using expansion screws. This is the all-weather shed.
How long is the warranty?

3 years warranty for this storage shed. For detailed warranty policy, please check Warranty page.
Does it come with a floor?

Our storage shed does not include the floor, the bottom is empty.
Our customer support is available Monday to Friday: 00:00 AM- 02:30 AM, 17:30 PM- 24:00 PM(GMT -8:00)
Average answer time: 24h
Contact Us
This product has no reviews yet.