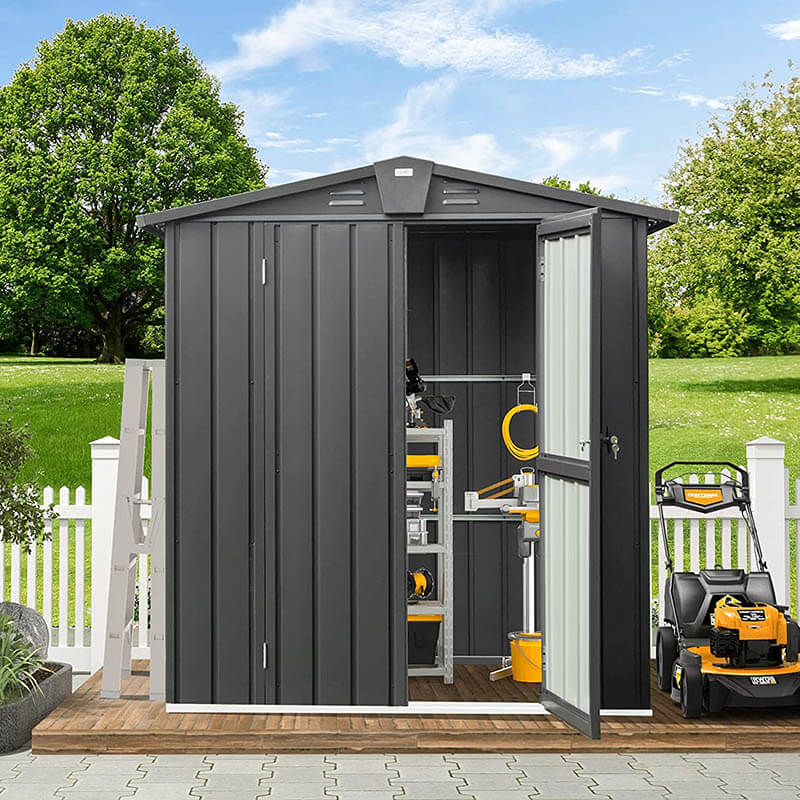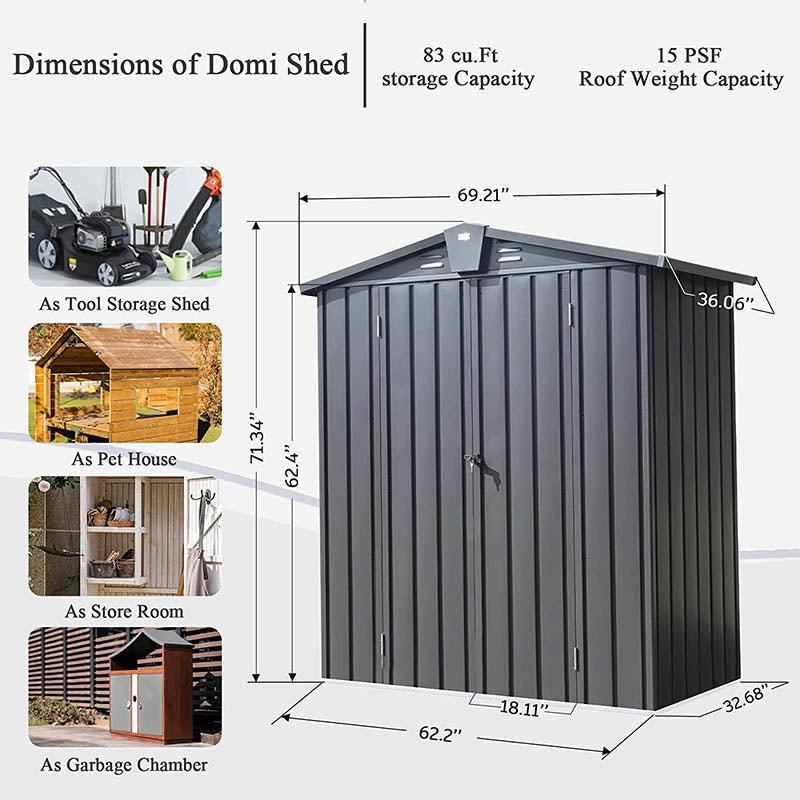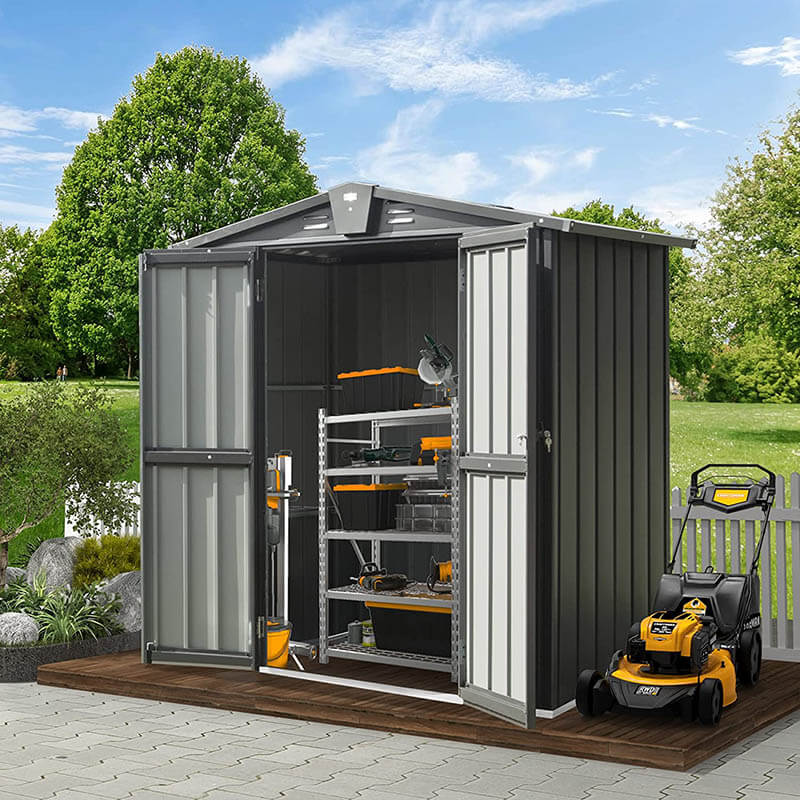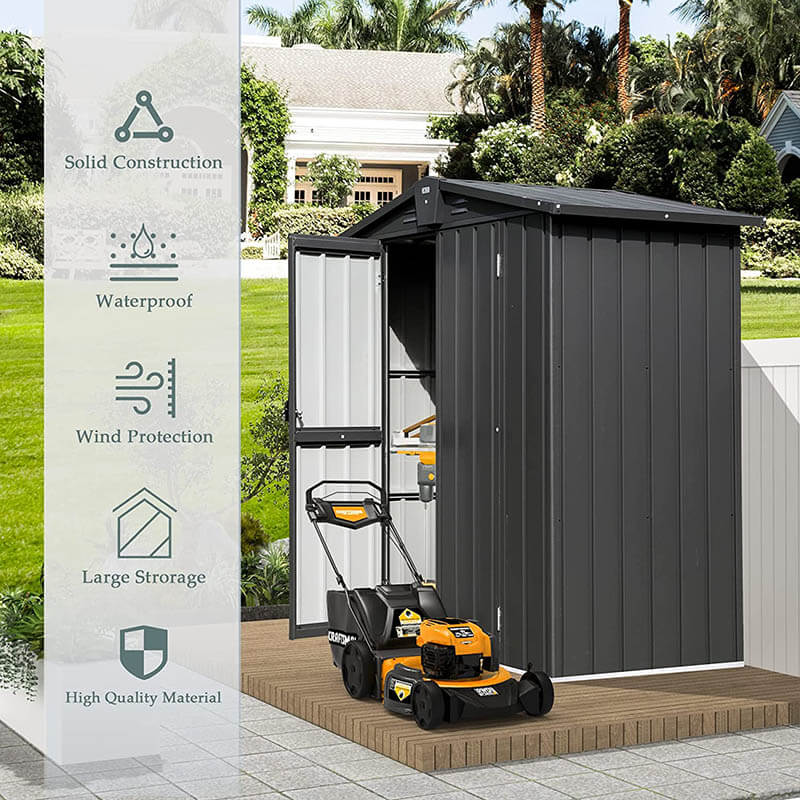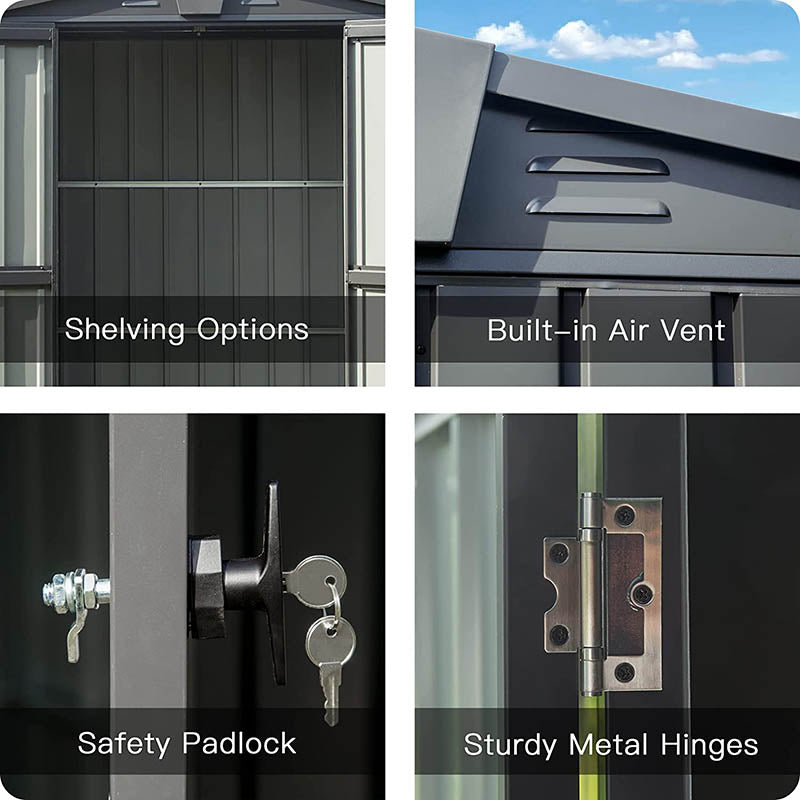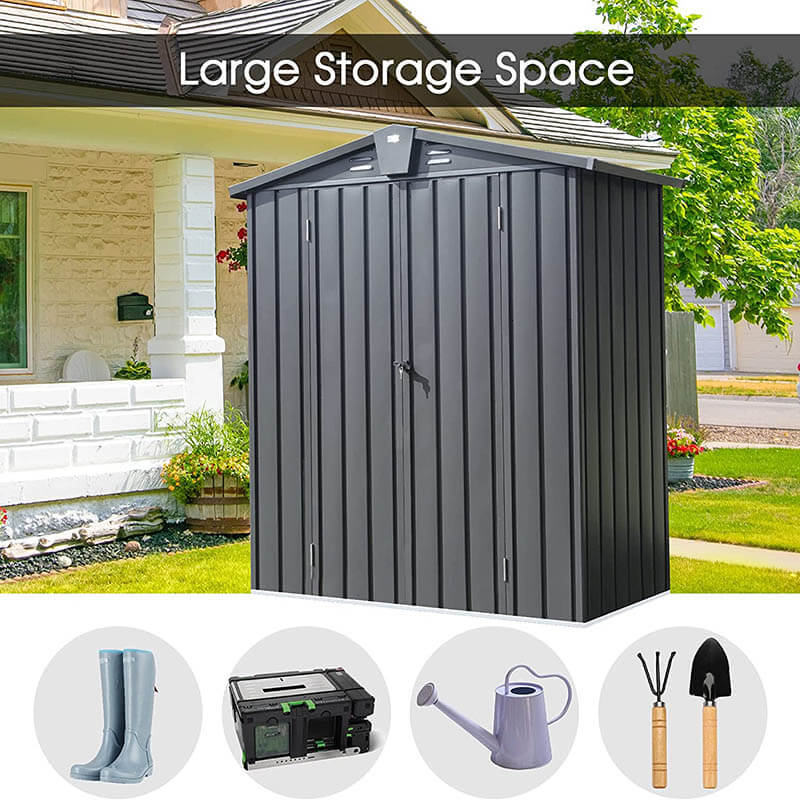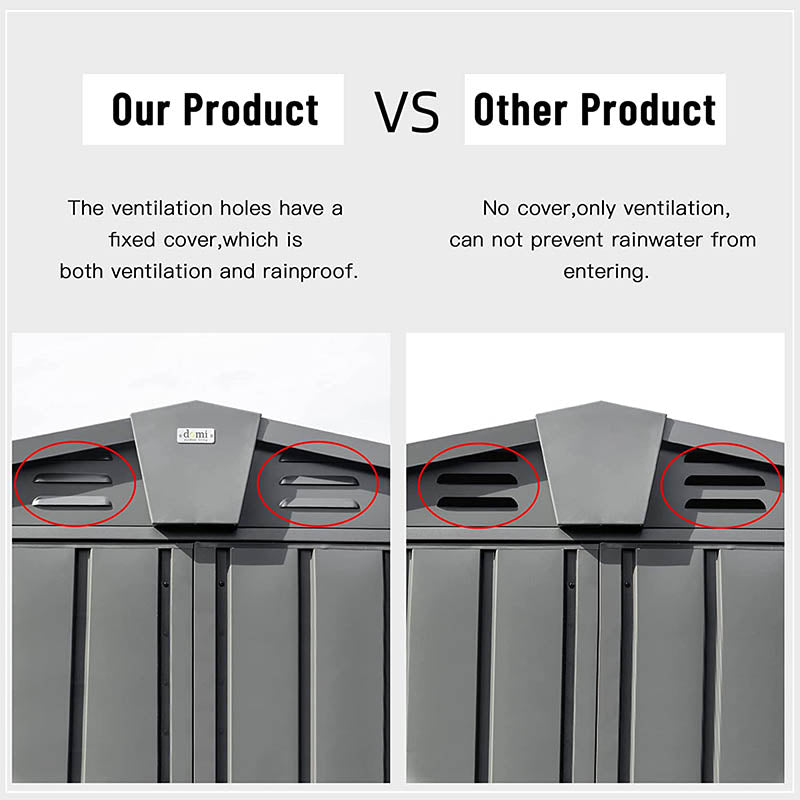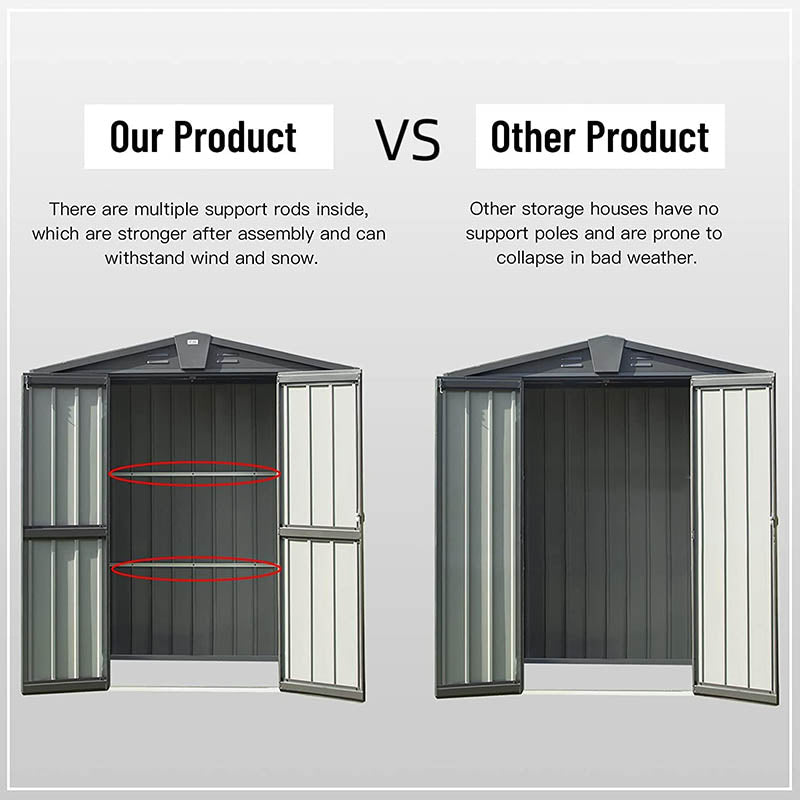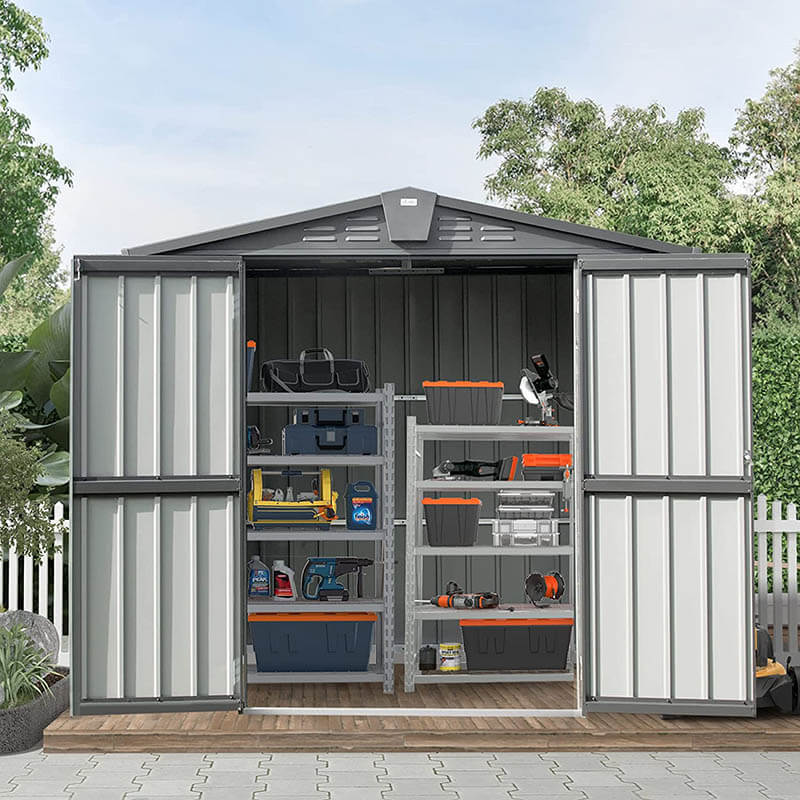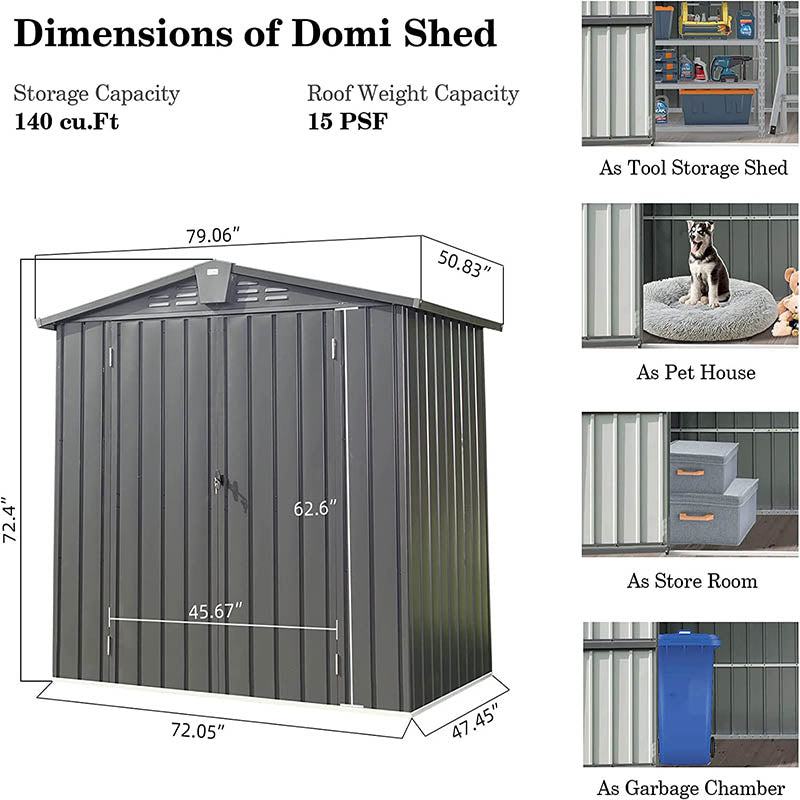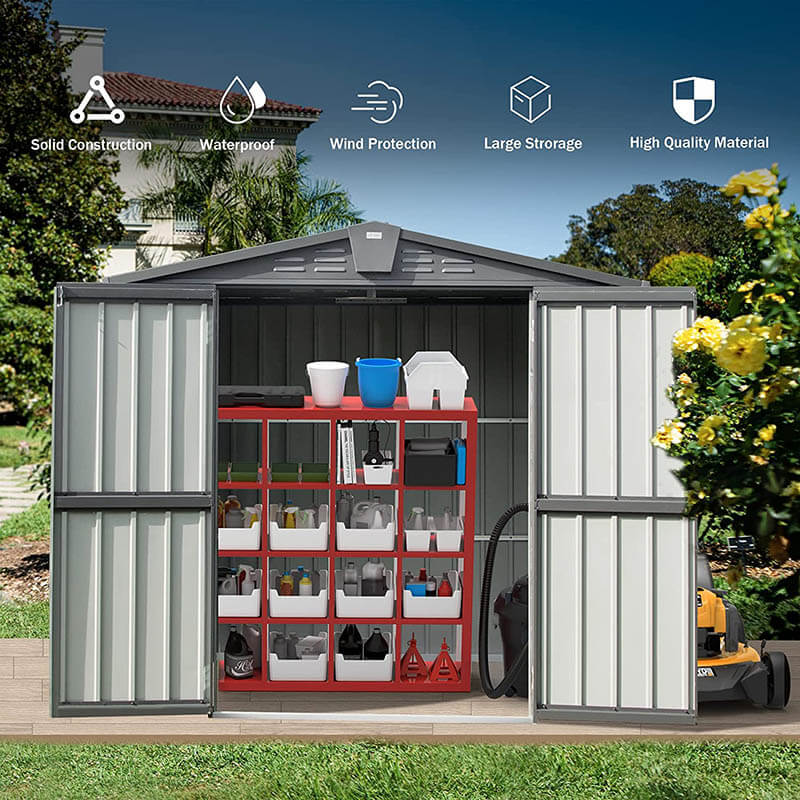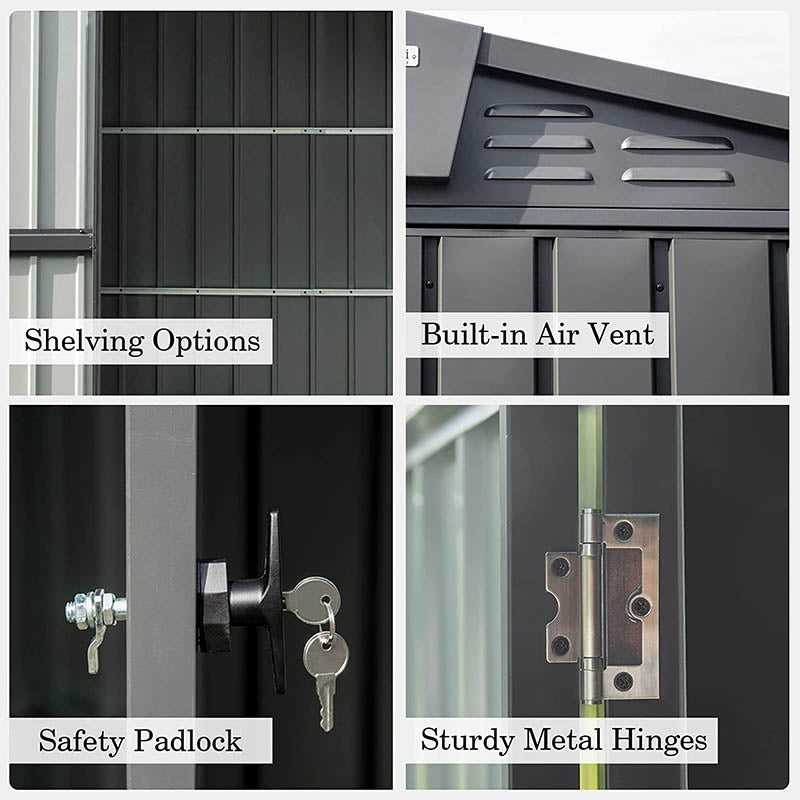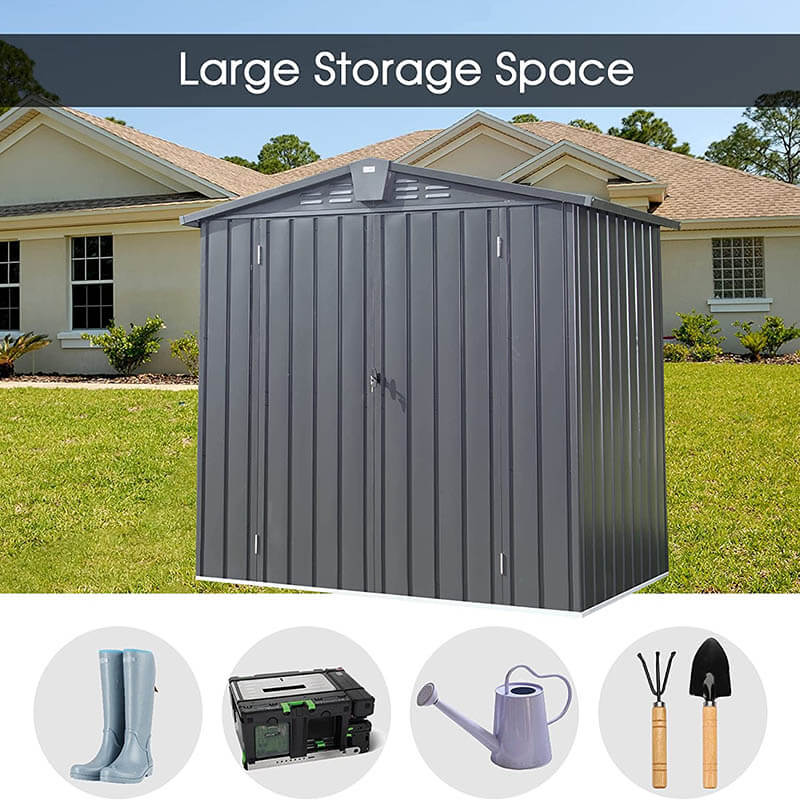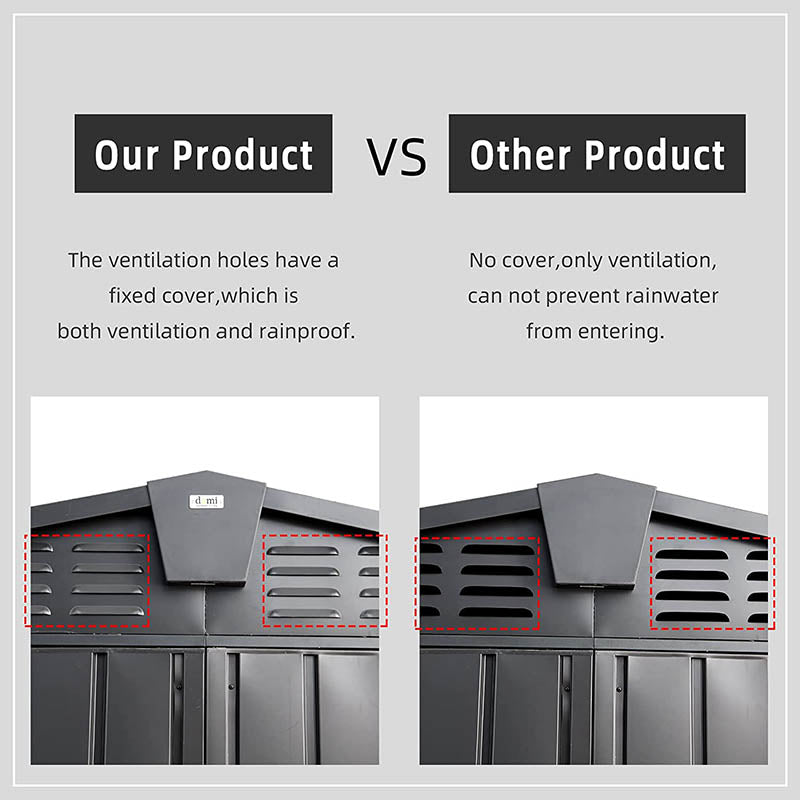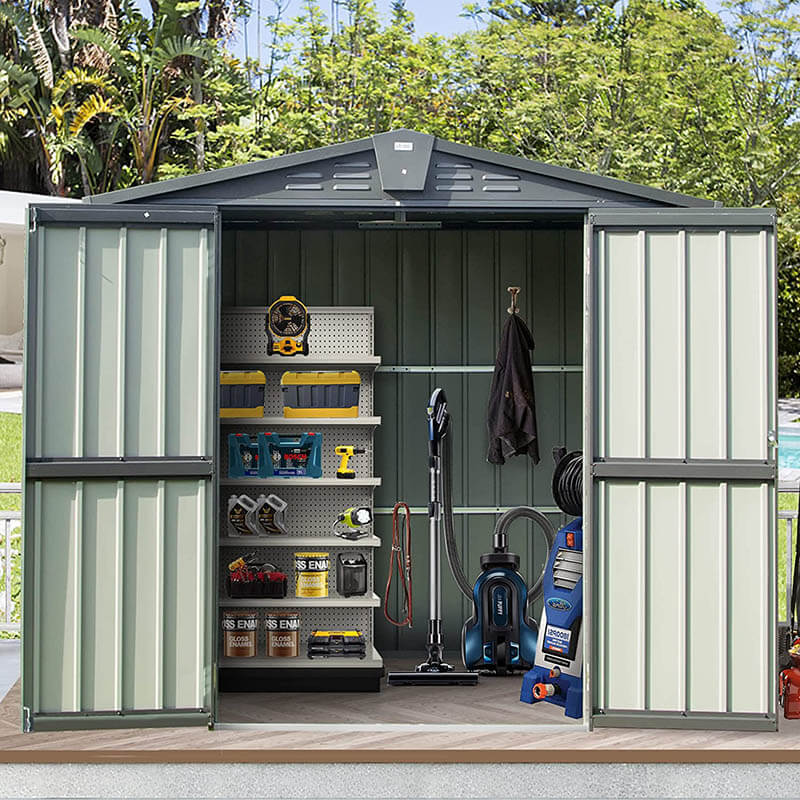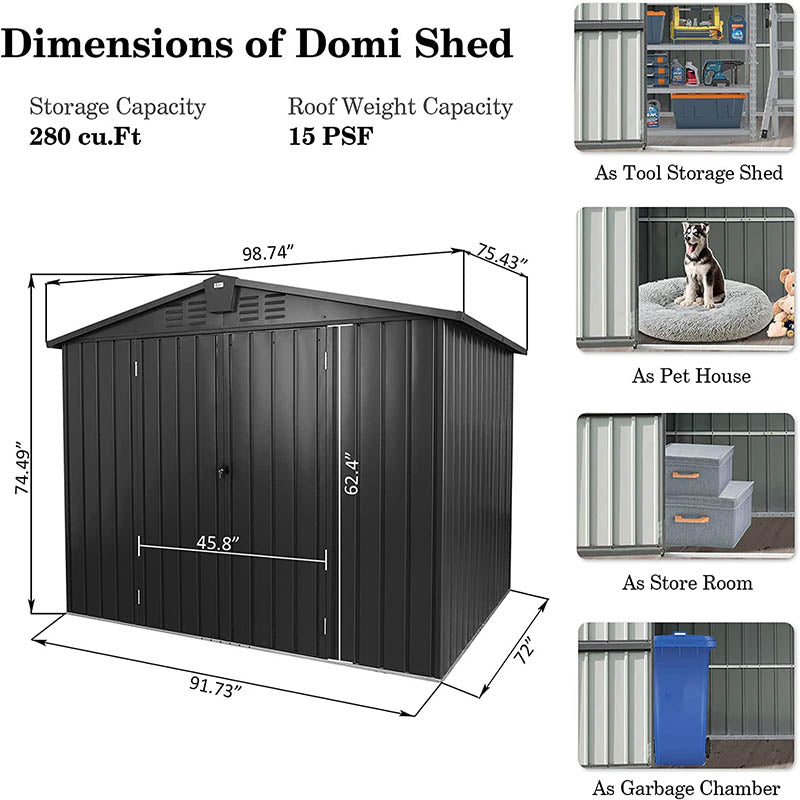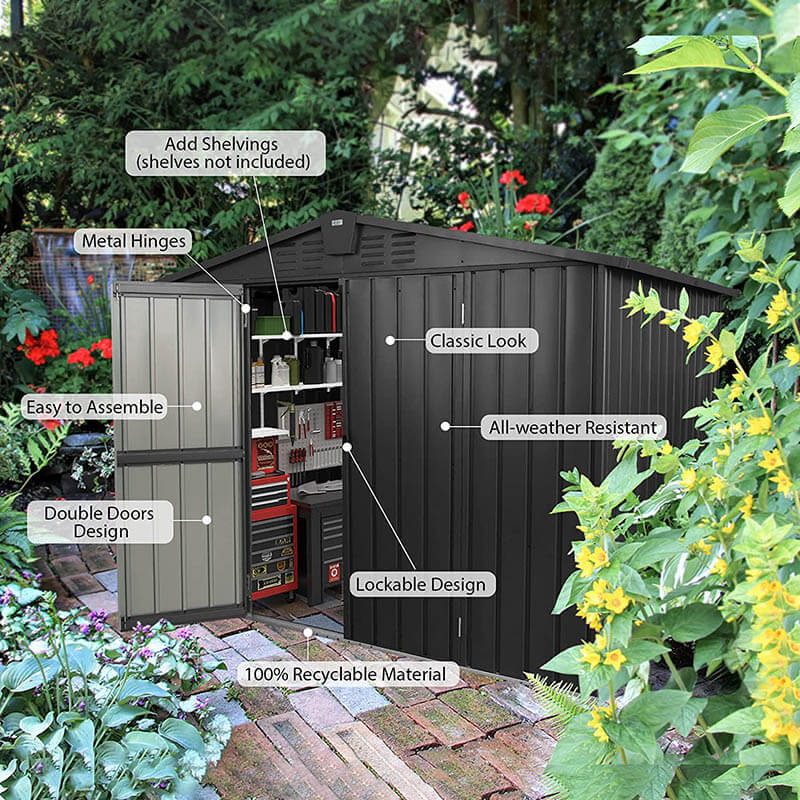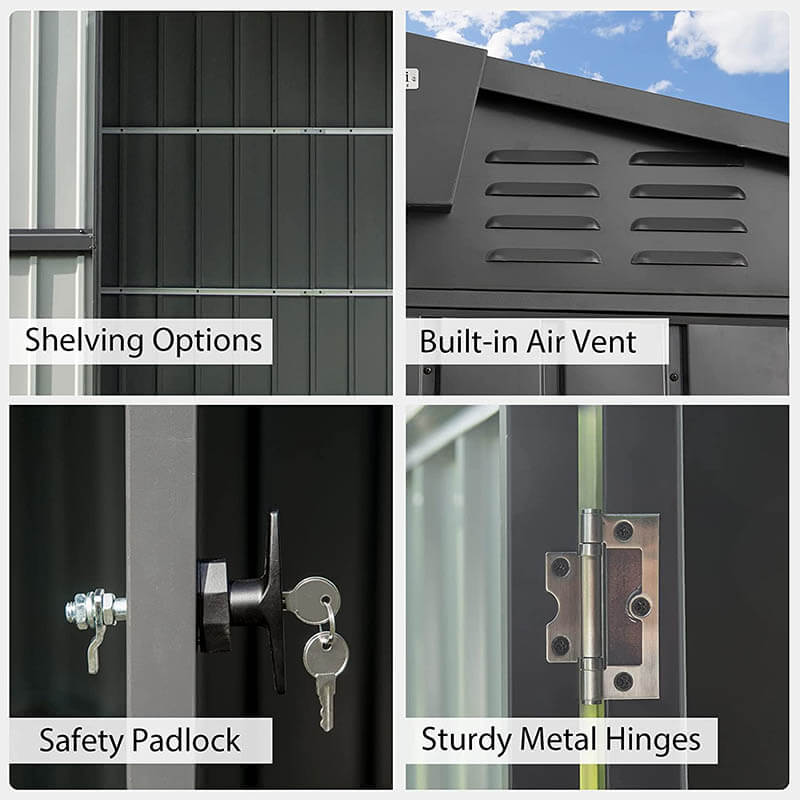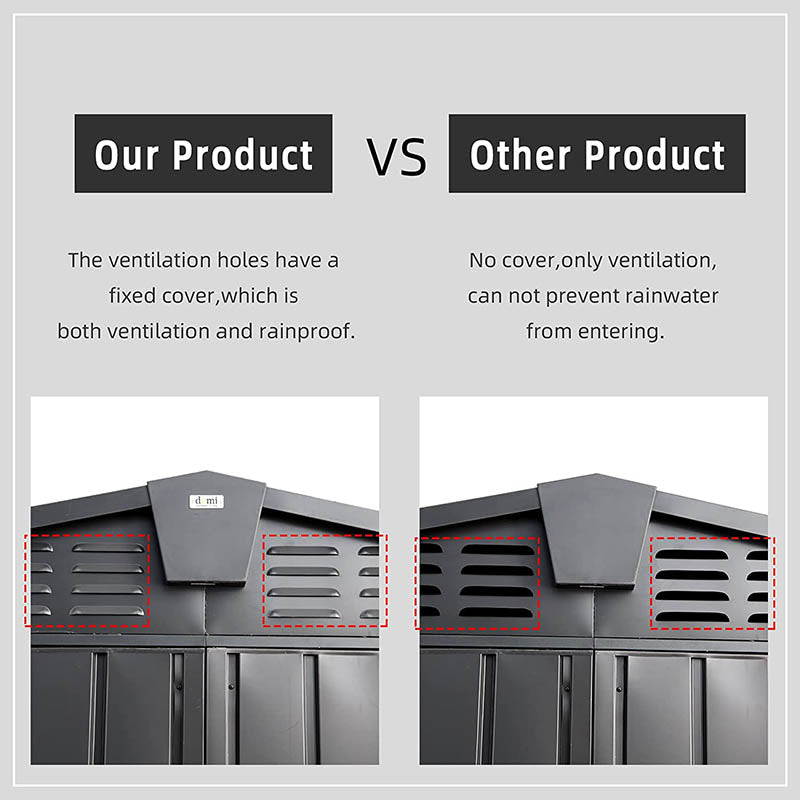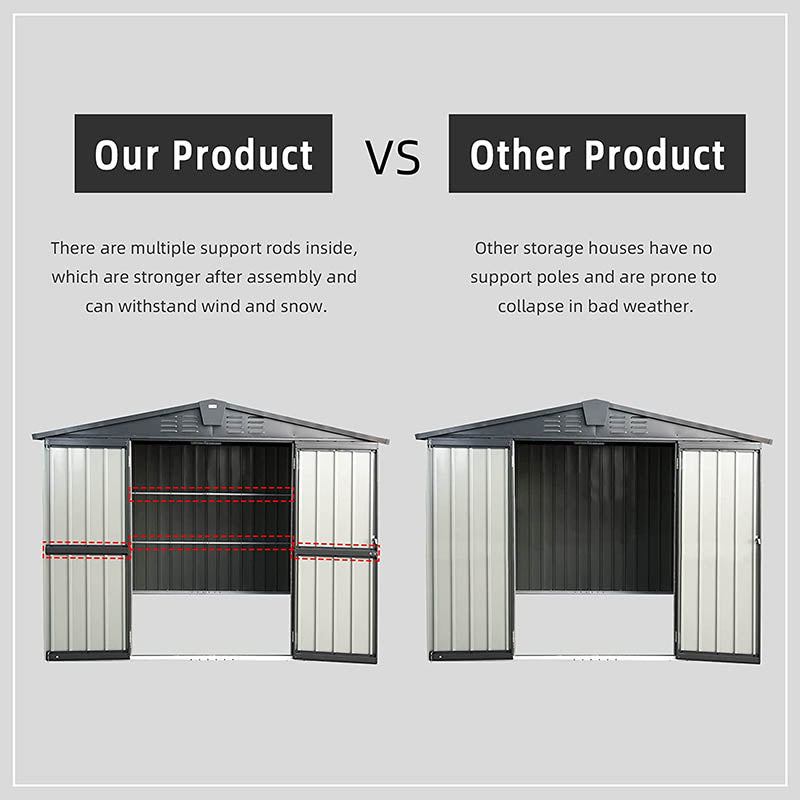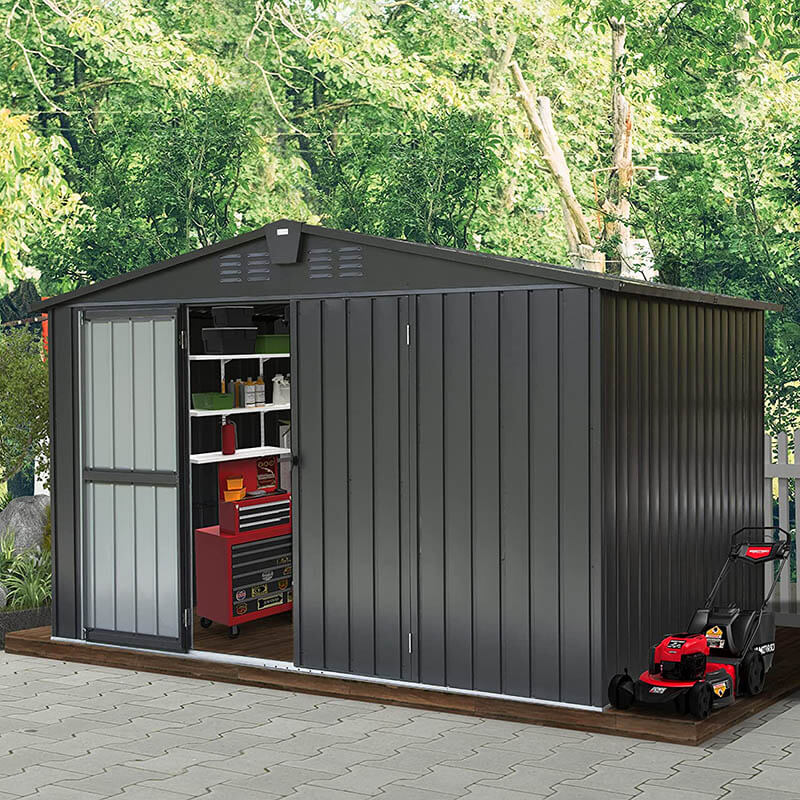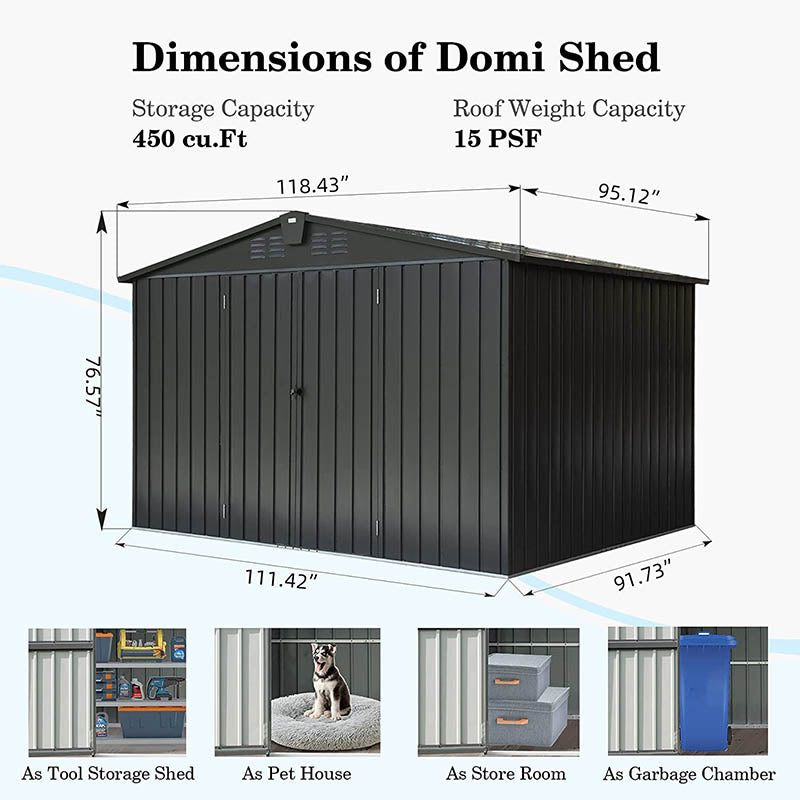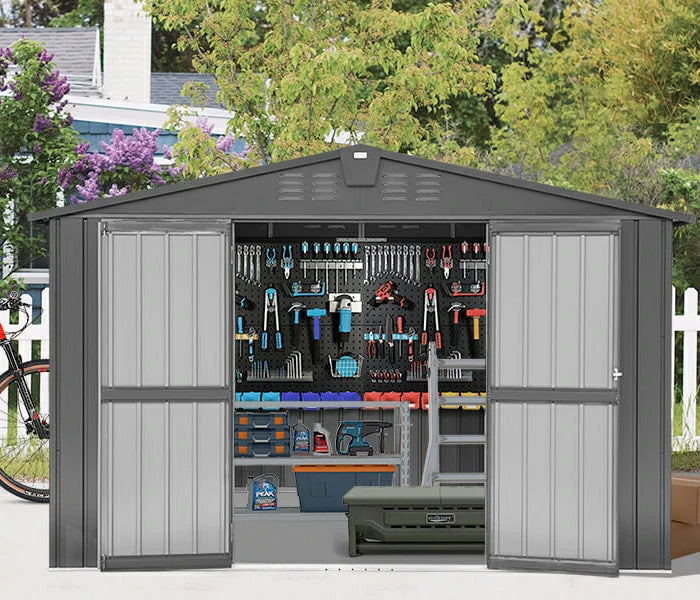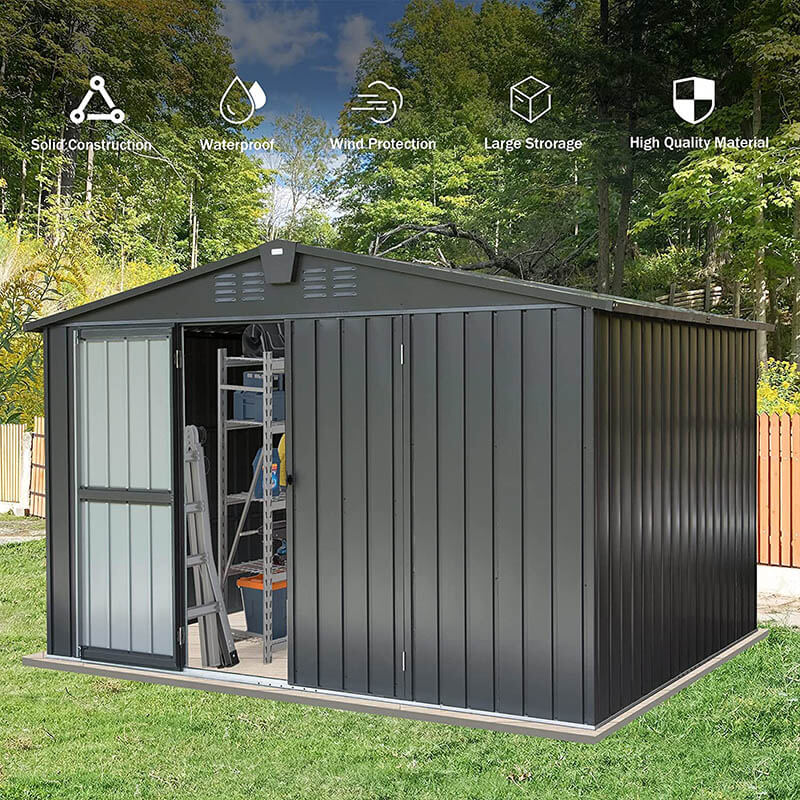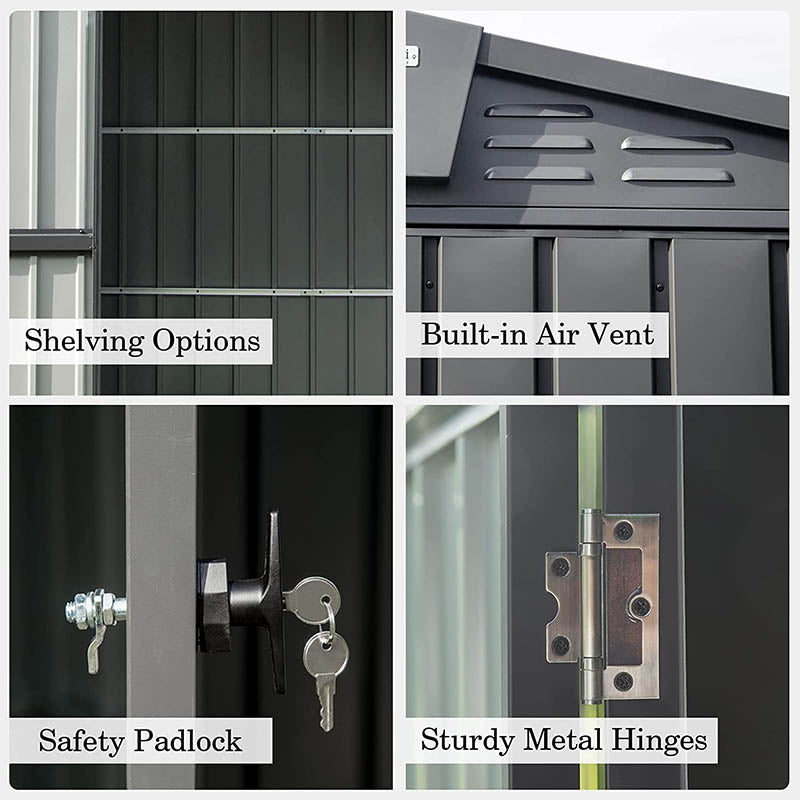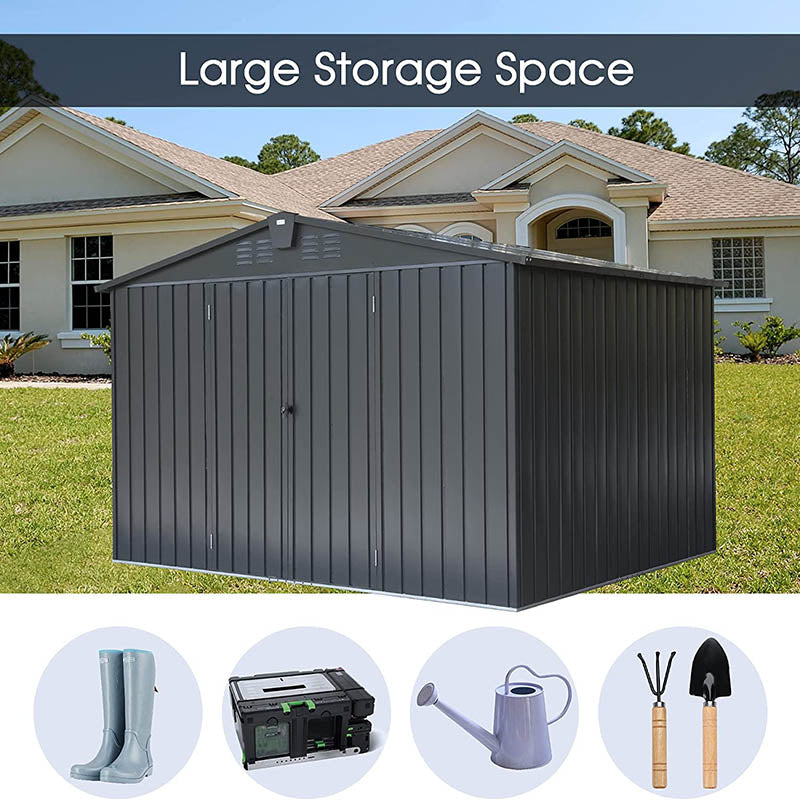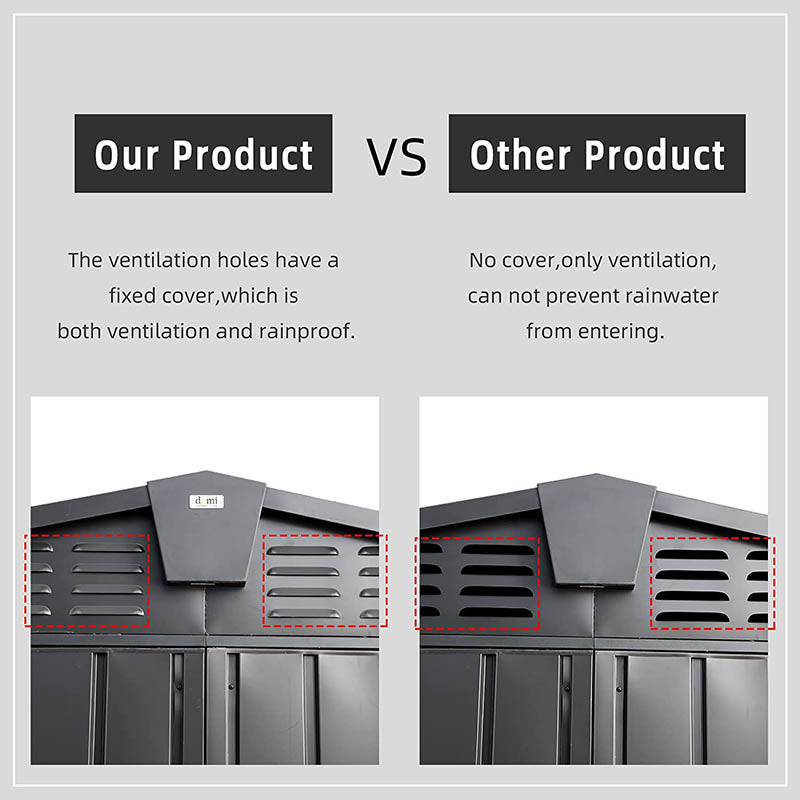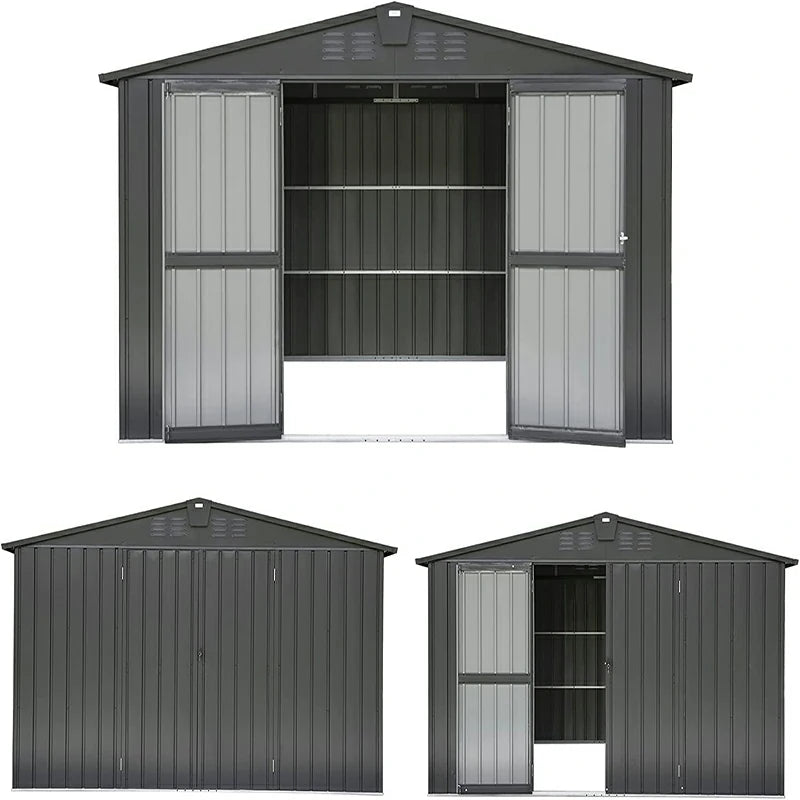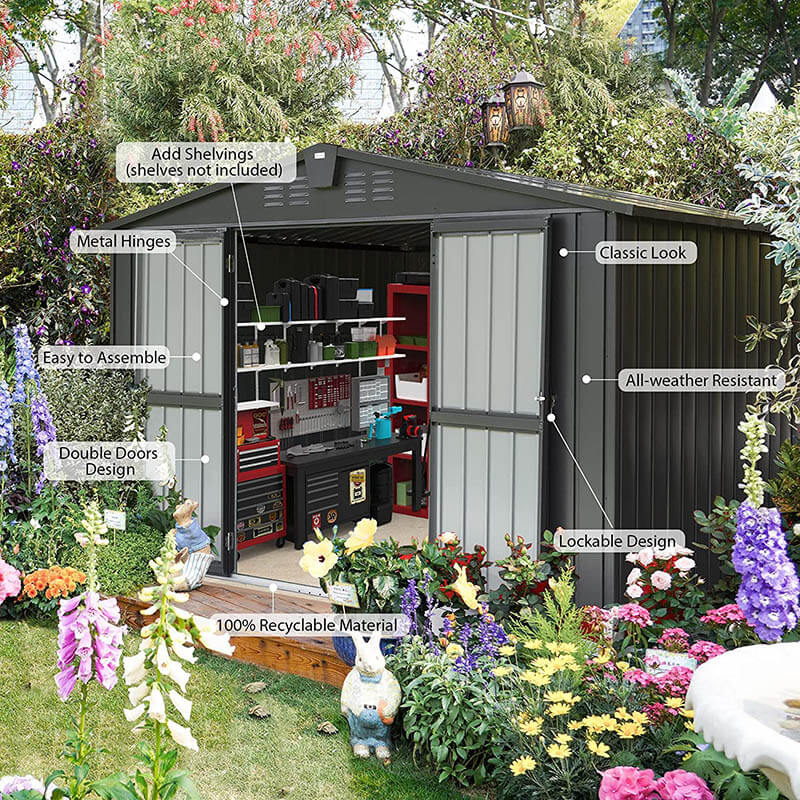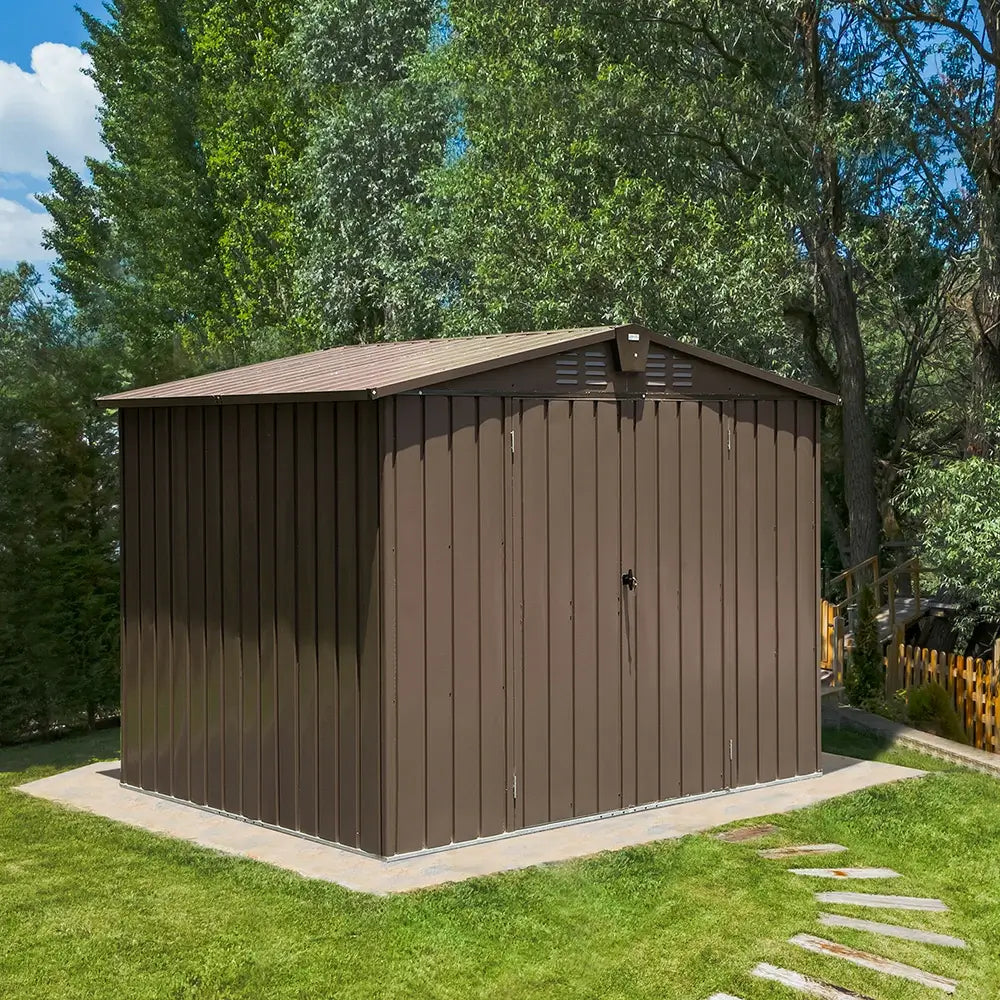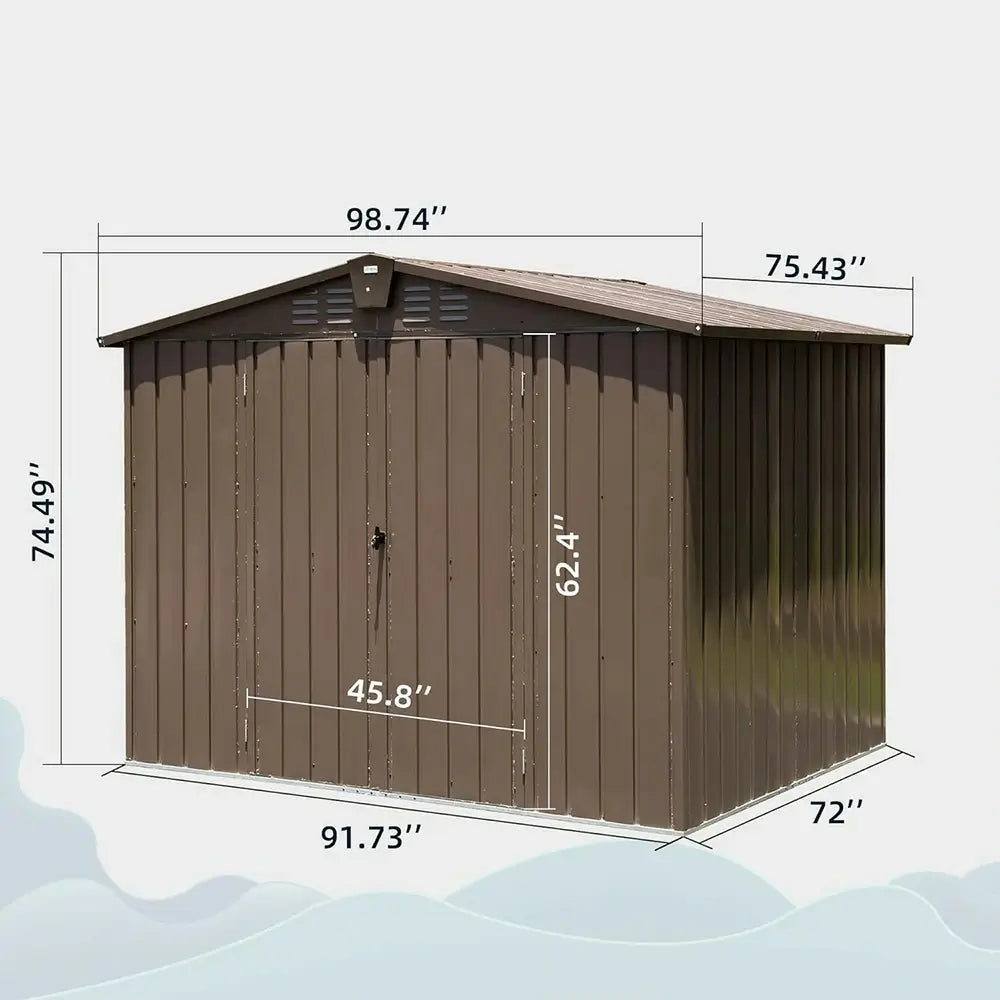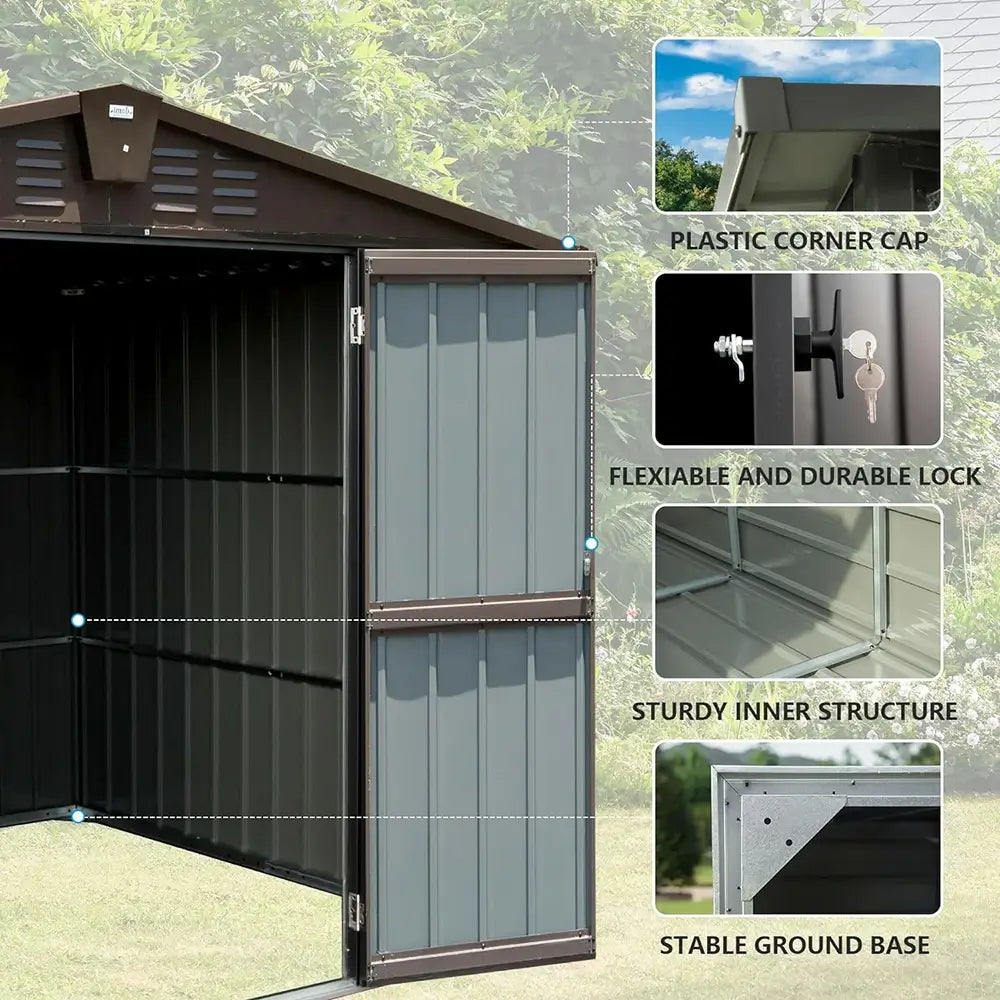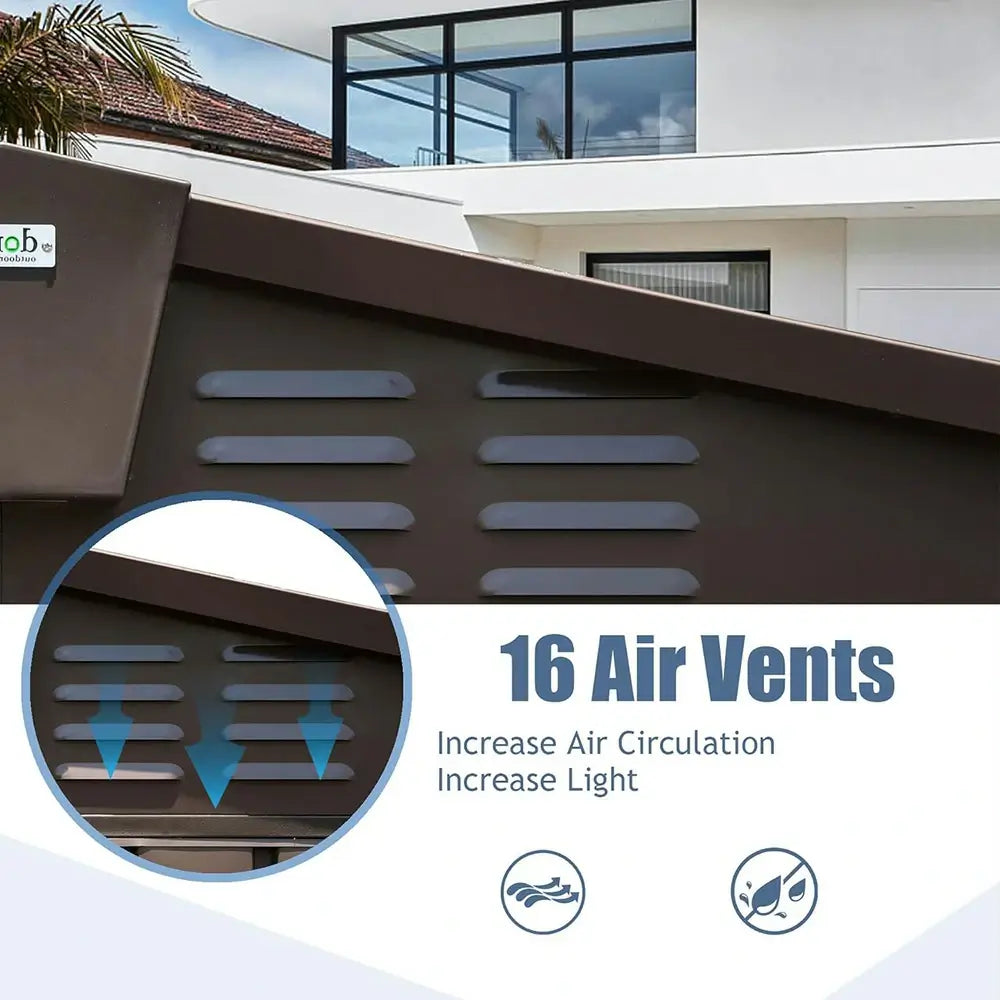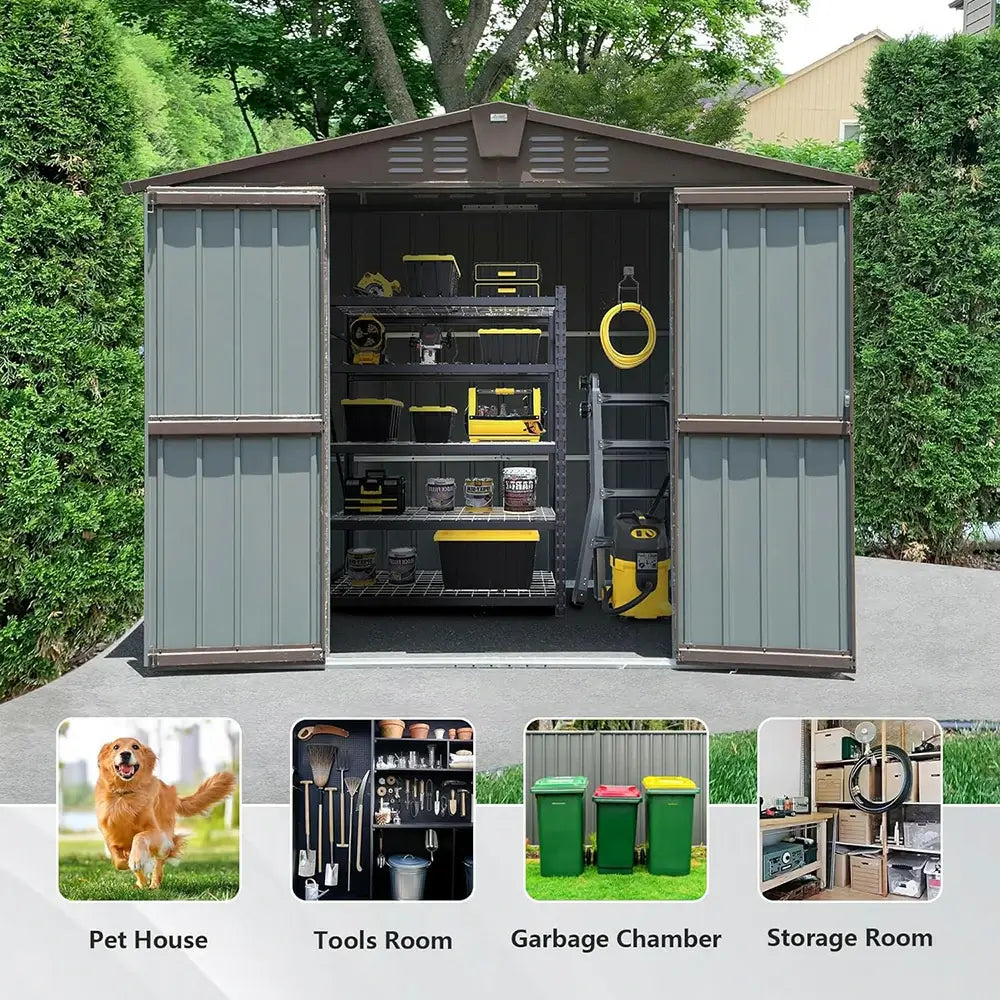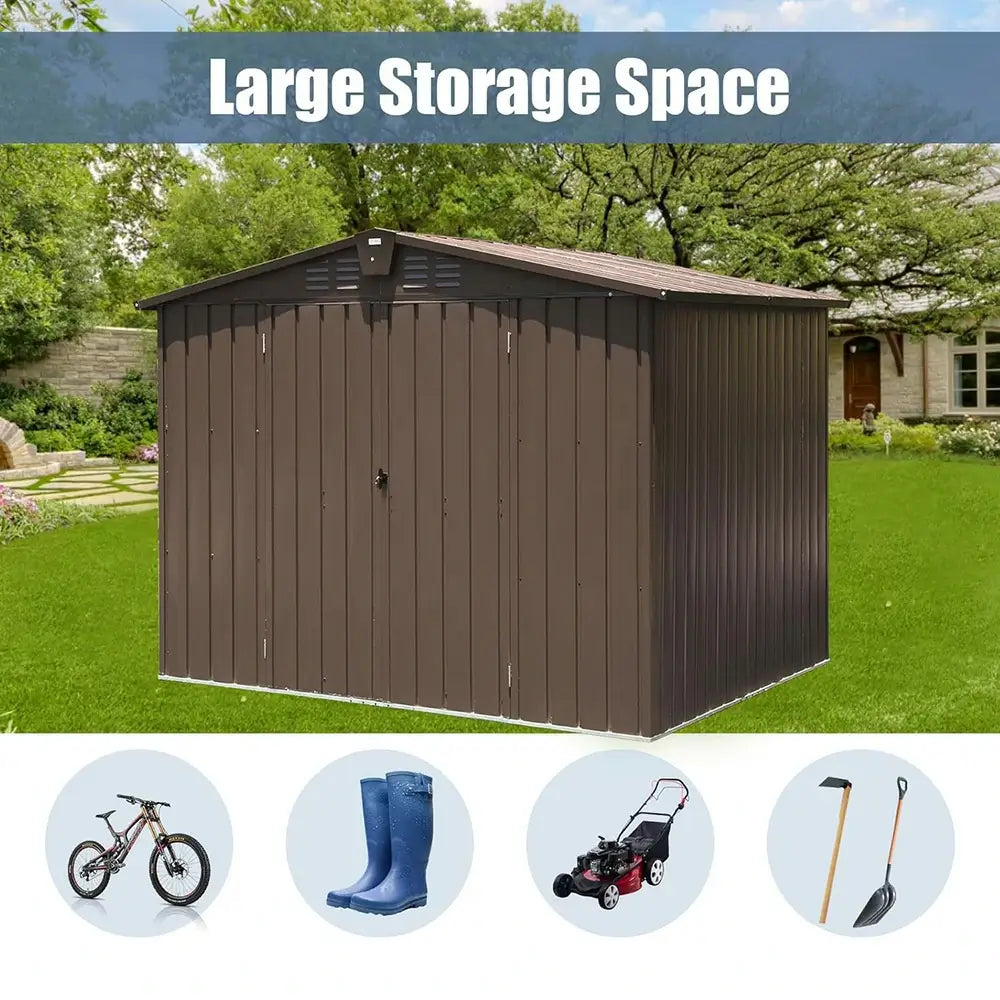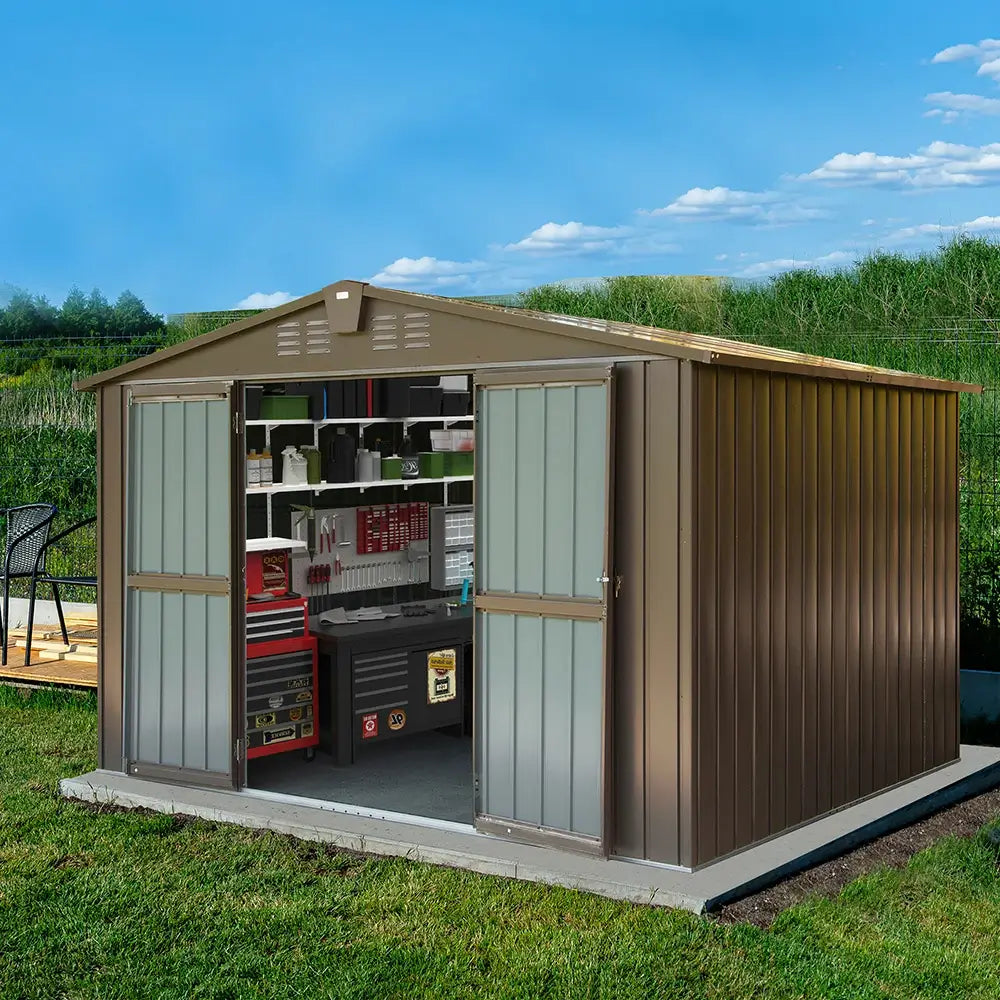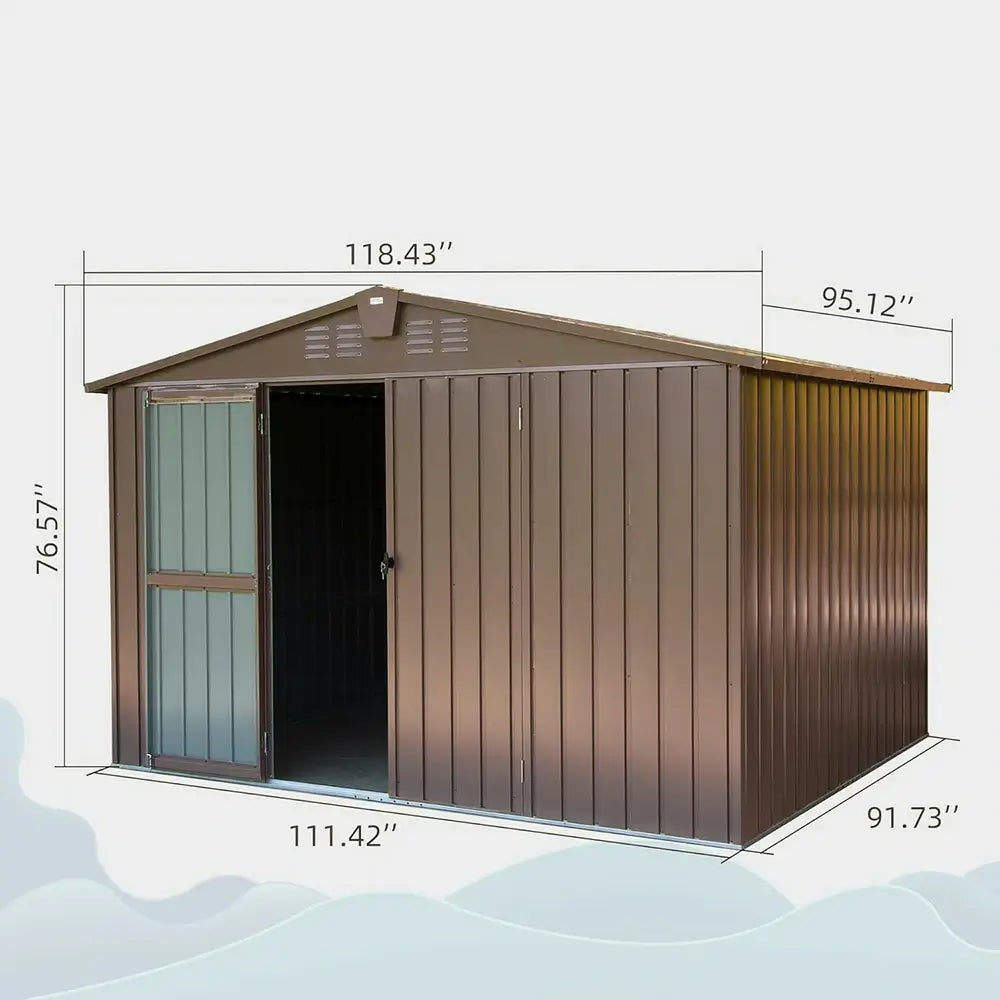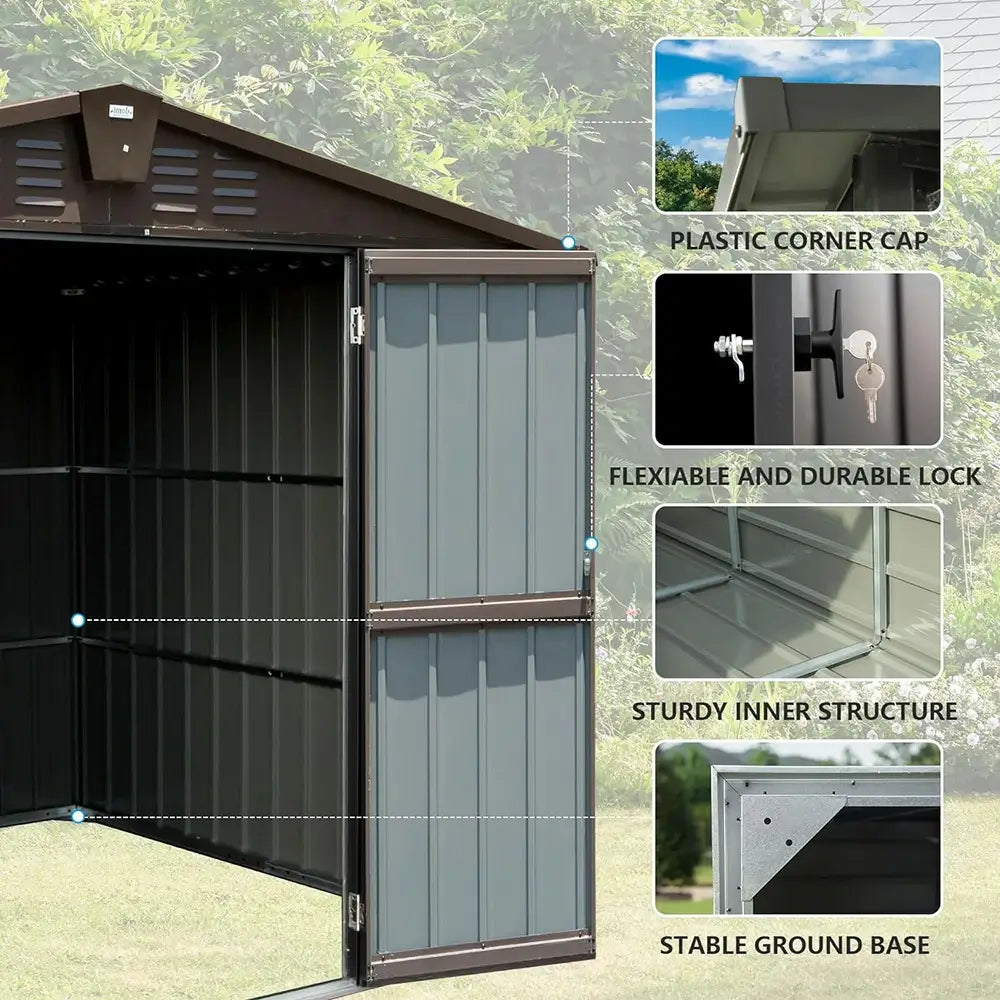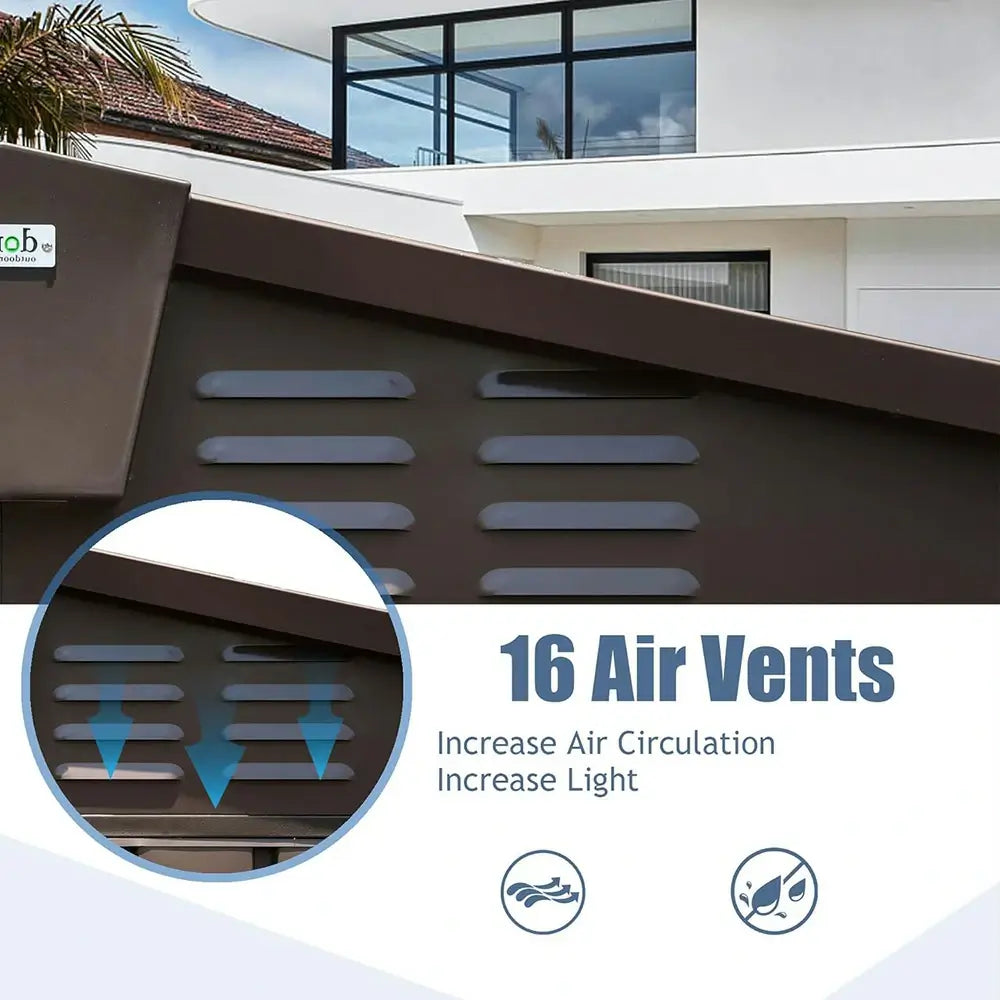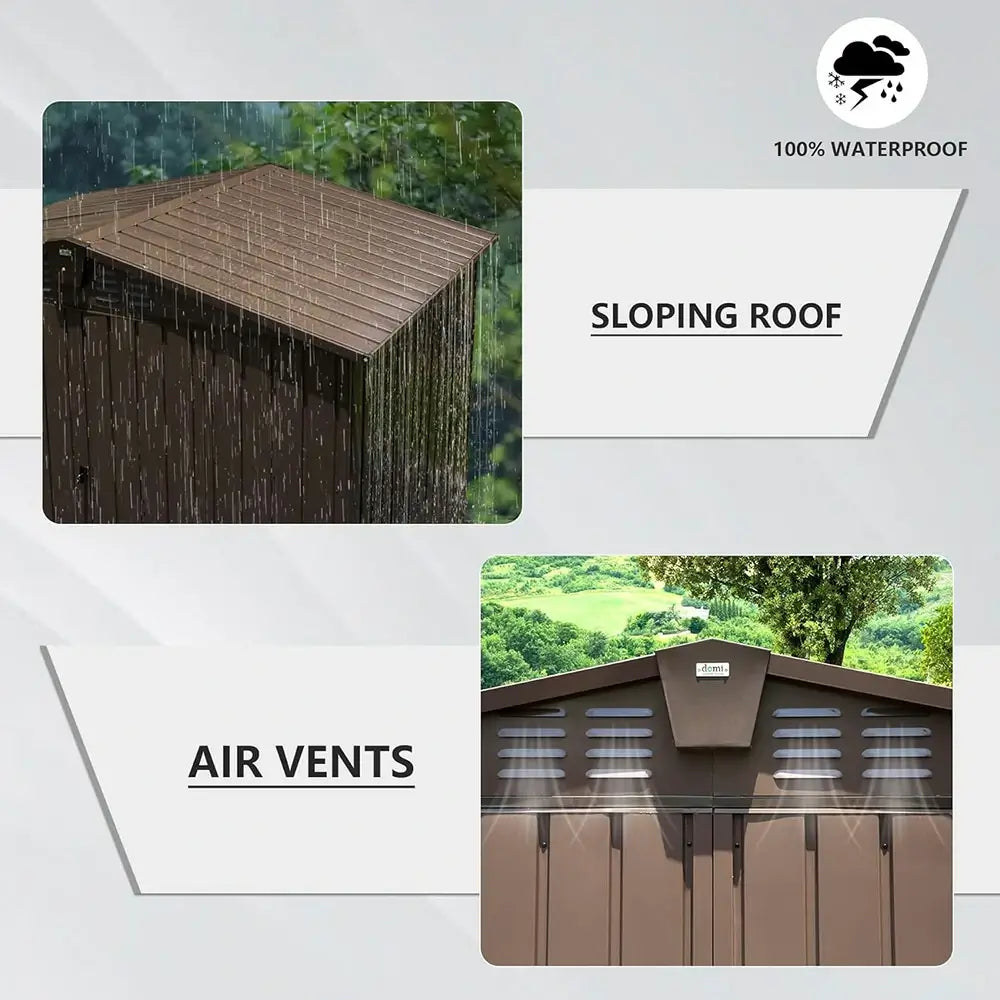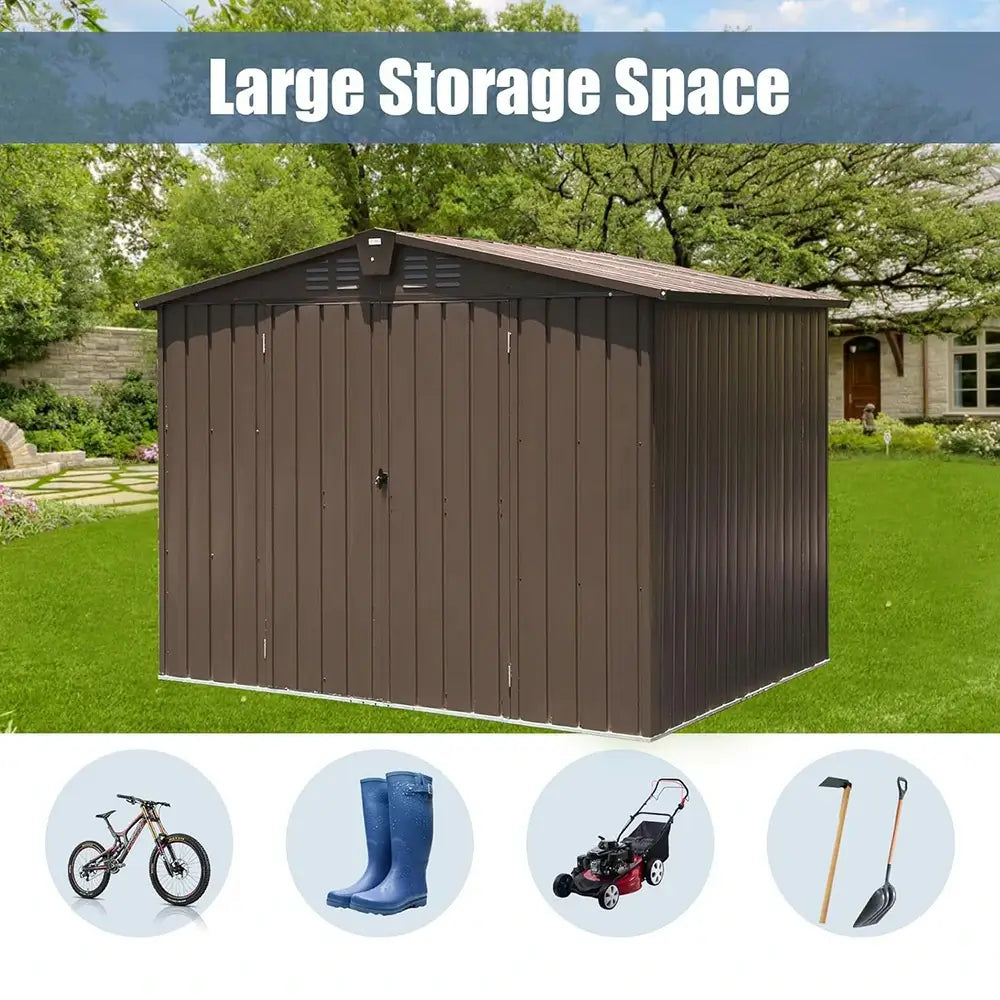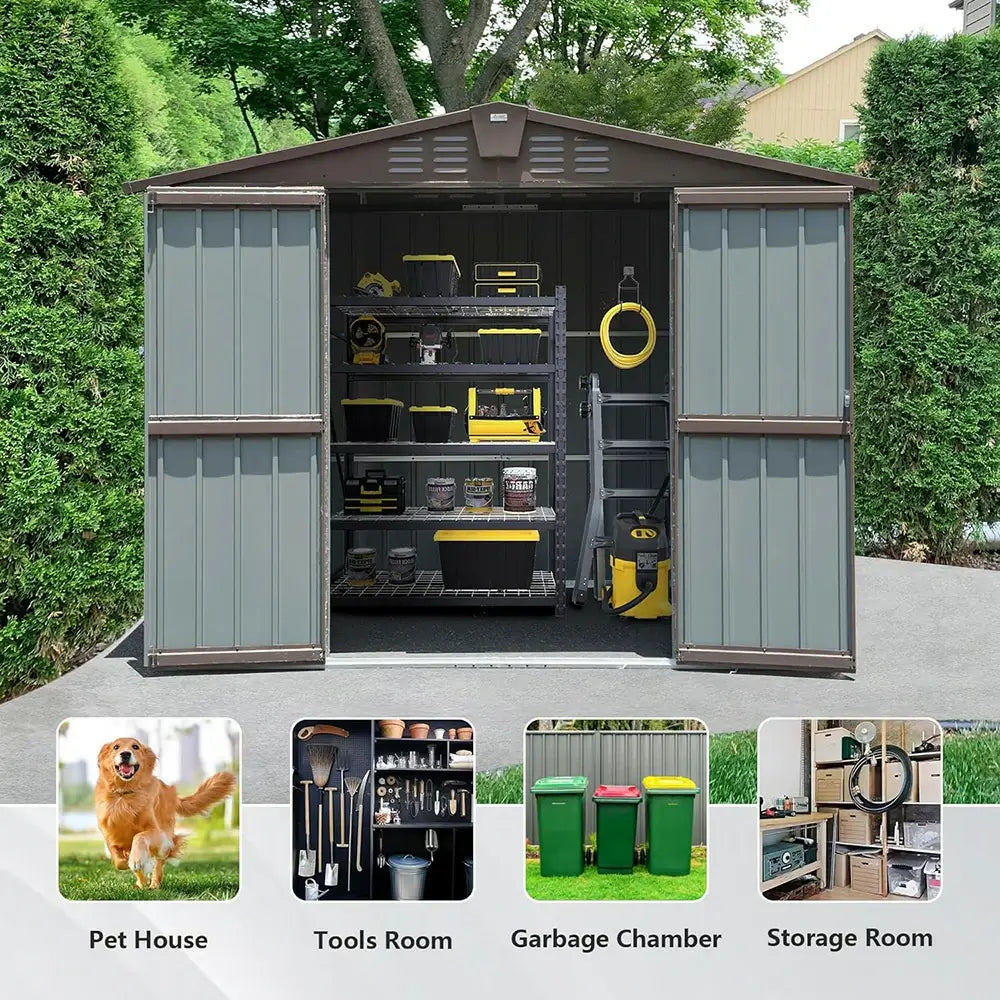 Outdoor Storage Shed Gable Roof
SKU: LGCF1549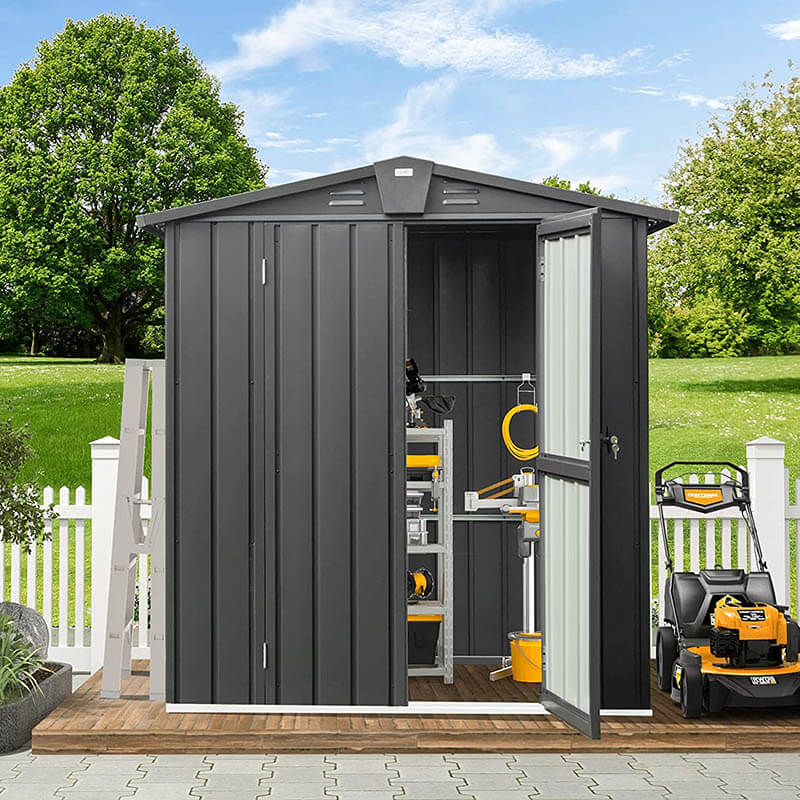 Product specification
To ensure maximum stability, please anchor the shed to the ground as soon as installation is complete. Additionally, we recommend regularly clearing snow accumulation from the roof during the winter. These simple tips will help you make the most of your shed in the days ahead.
Storage Capacity
83cu.ft (5'x3'), 140 cu.ft (6'x4'), 280 cu.ft (7.6'x6'), 450 cu.ft (9.3'x7.6'), 630 cu.ft (11'x9'), 900 cu.ft(11'x12.5')
Upgrade Your Outdoor Space with Our Storage Shed
Transform your outdoor living experience with the Domi Outdoor Living patio storage shed. Crafted from durable alloy steel, this exceptional storage solution offers more than just a place to keep your belongings. It provides a sanctuary for your outdoor essentials.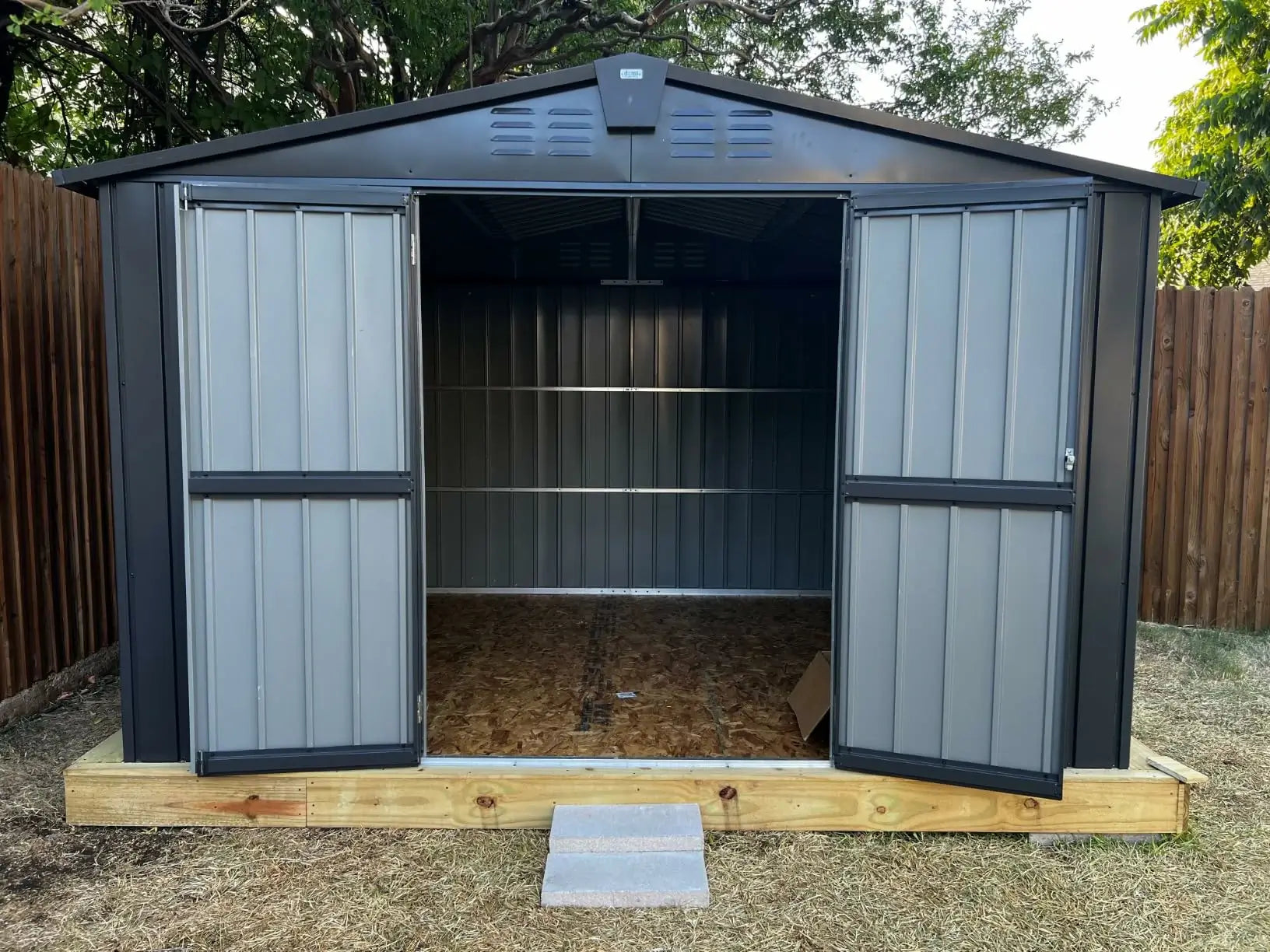 Ample Space for Everything
Bid farewell to clutter and disorganization. With different sizes available, our storage shed offers you extra-large space to accommodate all your outdoor gear, from gardening tools to patio furniture. Rediscover the joy of a tidy and well-organized outdoor area.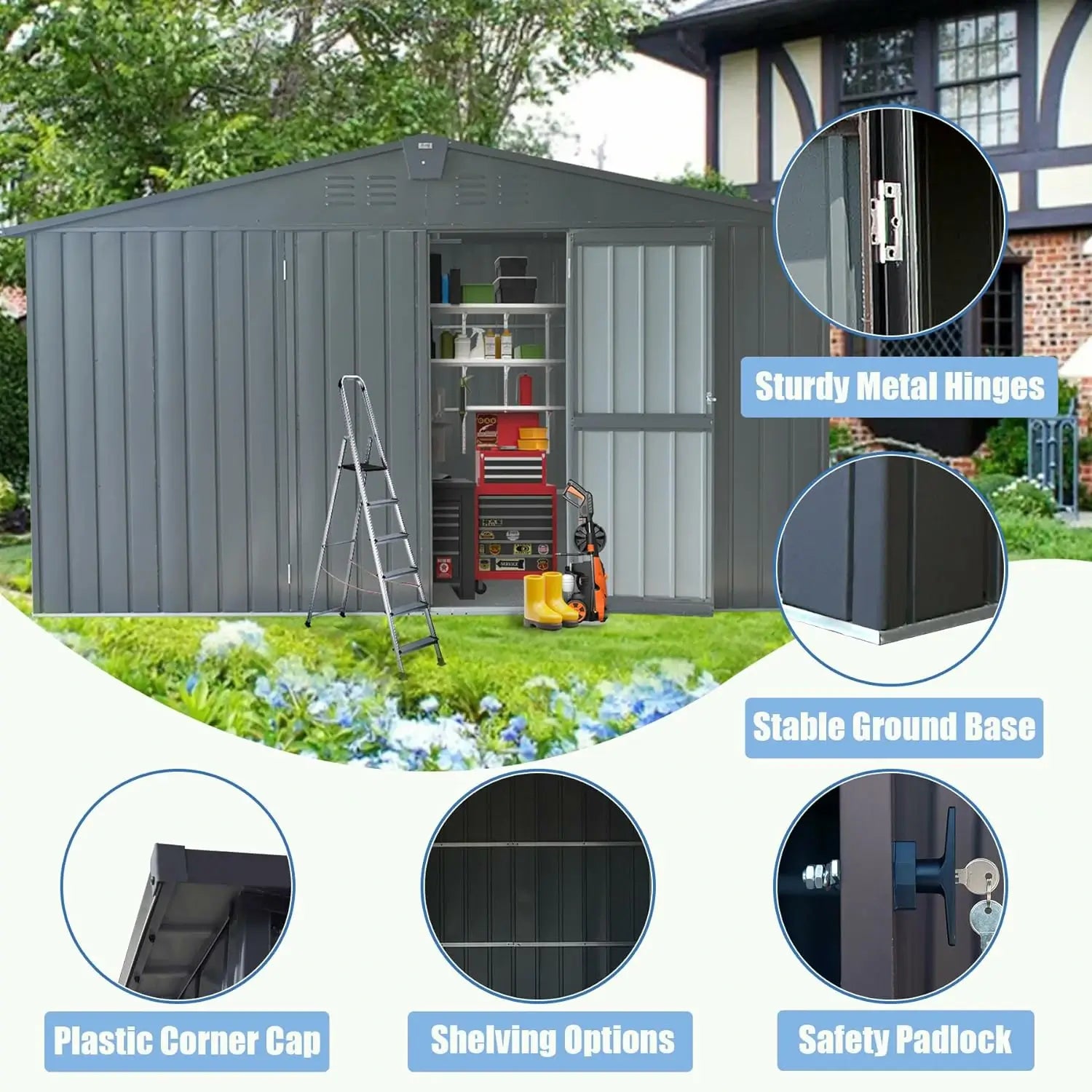 Ultimate Security
Equipped with double doors and secure locks, your prized possessions remain safe. No more worries about the security of your belongings. Our shed ensures that everything you store stays protected and easily accessible.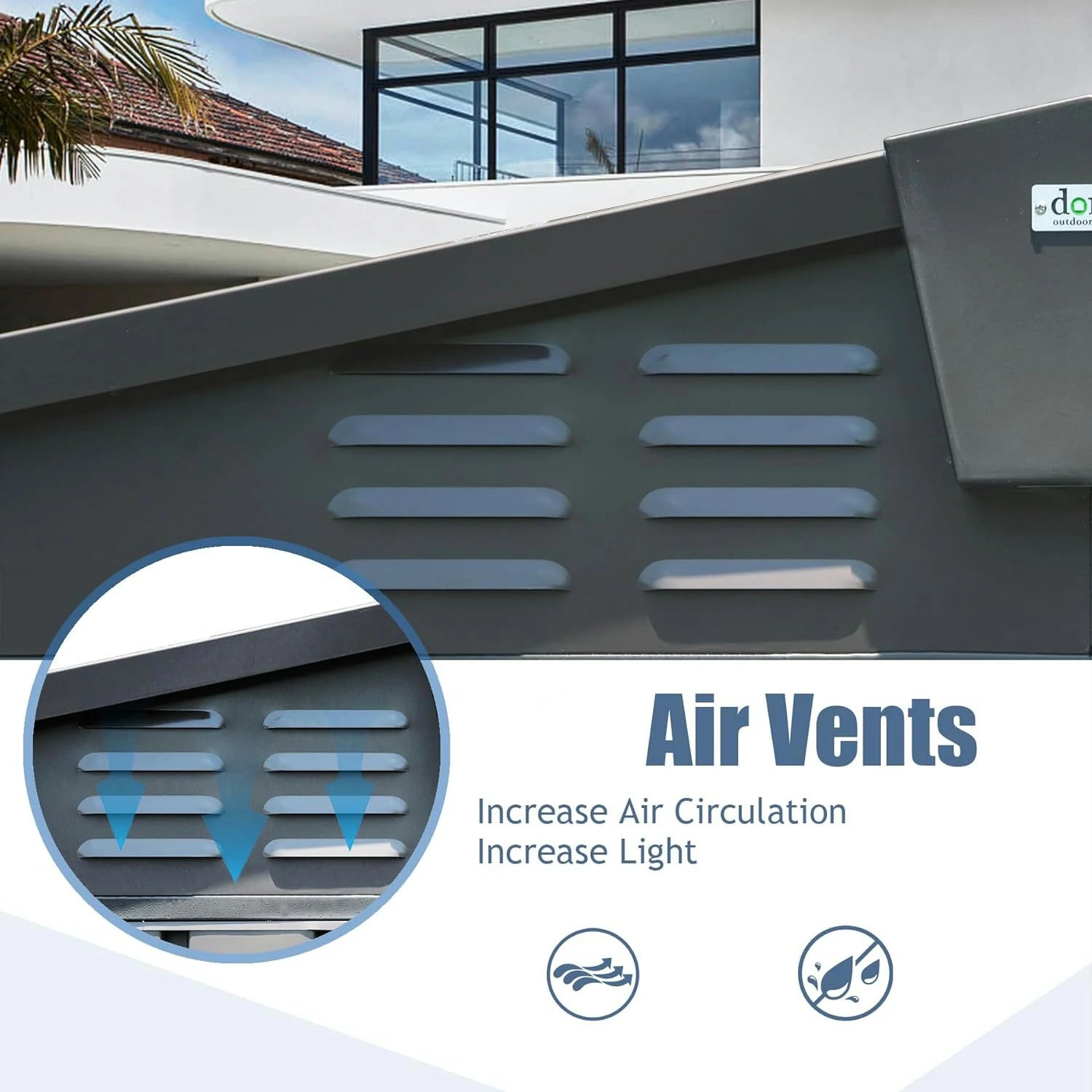 Optimal Ventilation
Ventilation holes incorporated into the design guarantee that the contents of your shed are well-maintained. Proper air circulation helps prevent moisture build-up and keeps your equipment in top condition.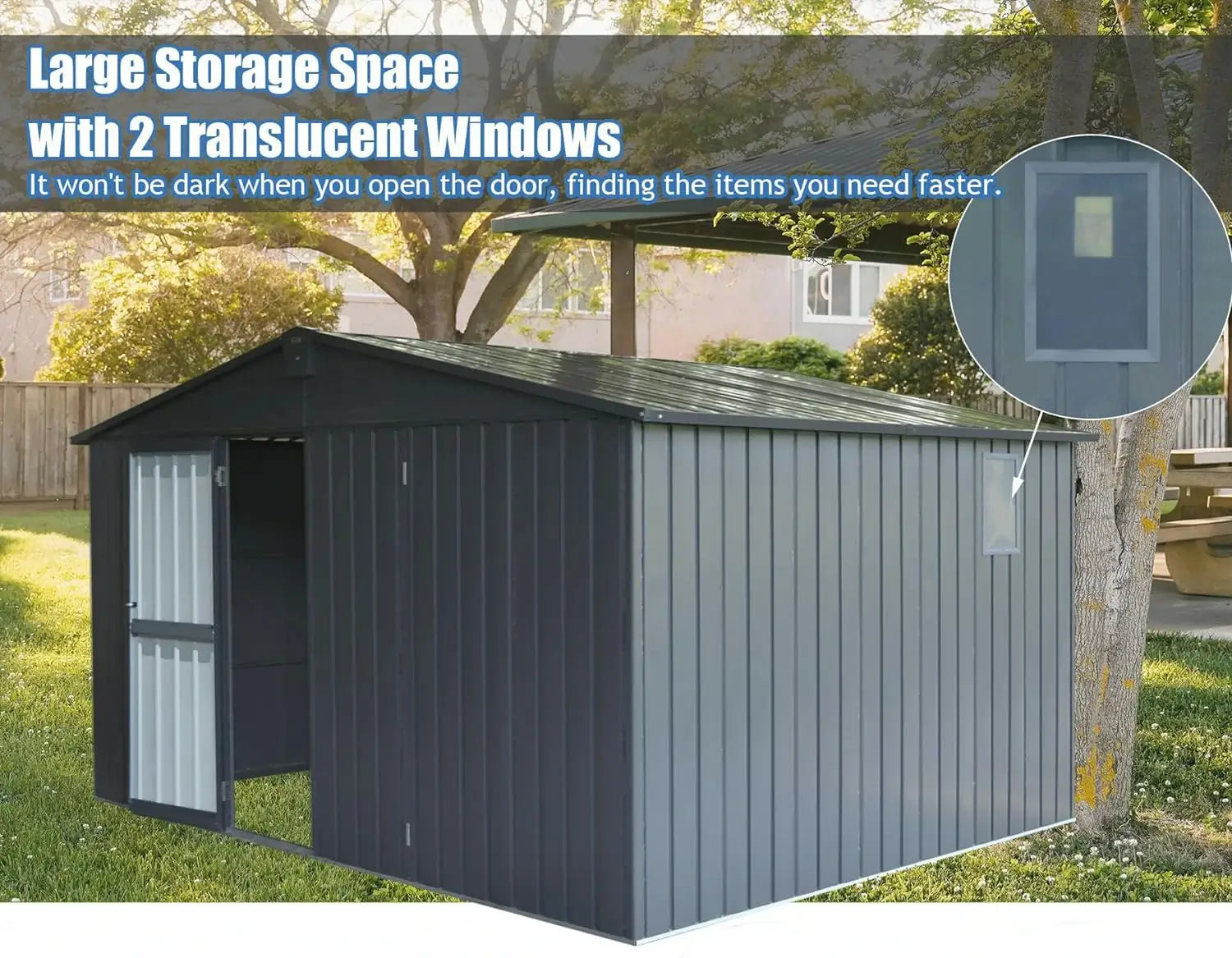 Natural Light Inclusion
Size 11'x9' and 11'x12.5' with windows allow natural light to illuminate your shed, making it a pleasant space to visit. Say goodbye to rummaging in the dark, and hello to a well-lit, inviting storage area.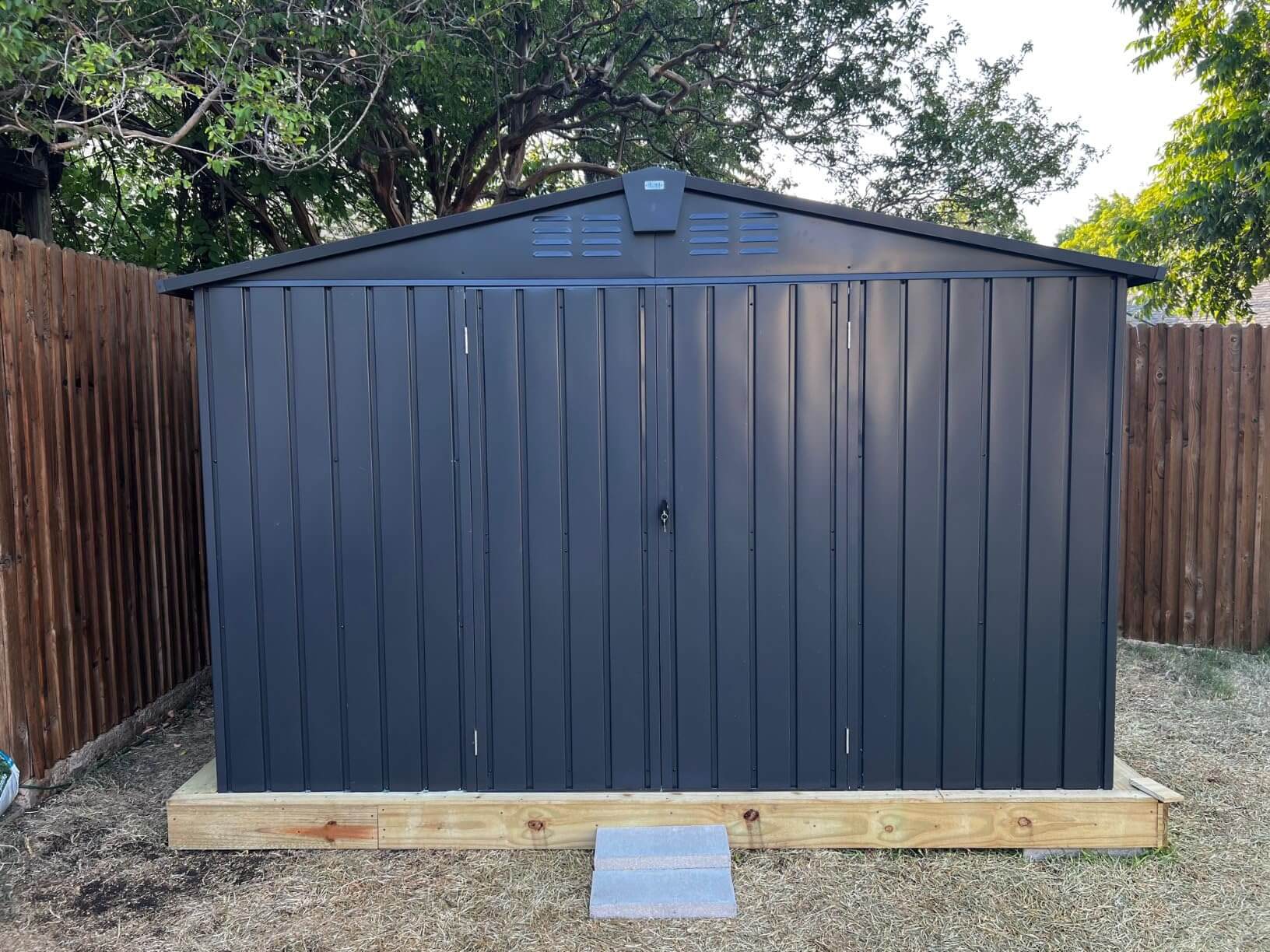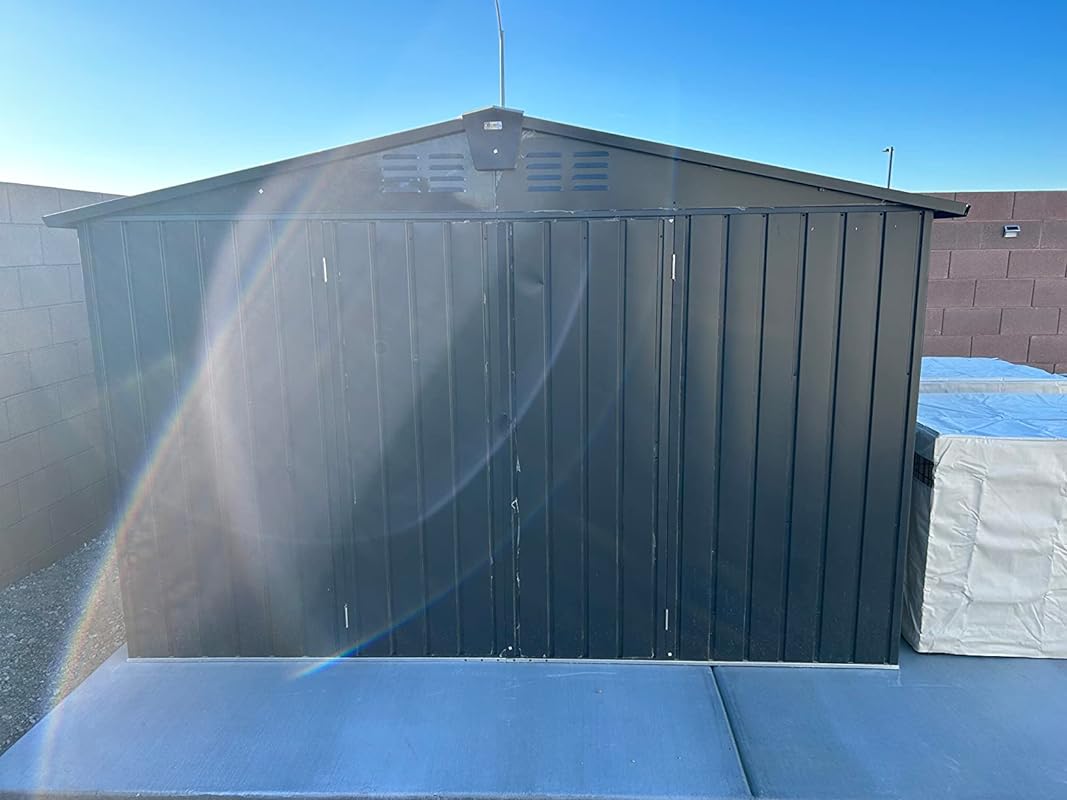 Elevate Your Outdoor Bliss
Rediscover the beauty of a clutter-free outdoor space. Upgrade with Domi Outdoor Living Outdoor Storage Shed today! Don't wait! Transform your outdoor experience with our storage solution. Get yours now and enjoy the benefits of a tidy and secure outdoor space.
FAQ
Our shed is made to last. The whole installation requires at least 2 people to ensure safety and sturdiness. Make sure all parts are clicked or screwed properly following the instructions to ensure water resistance and sturdiness. Please contact us for any installation problems.
Our customer support is available Monday to Friday: 00:00 AM- 02:30 AM, 17:30 PM- 24:00 PM(GMT -8:00)
Average answer time: 24h
Contact Us
How does the shed stay on the ground? Is it an all weather shed?

There are screw holes at the bottom of the shed, which can be fixed to the ground using expansion screws. This is the all-weather shed.
How long is the warranty?

3 years warranty for this storage shed. For detailed warranty policy, please check Warranty page.
Does it come with a floor?

Our storage shed does not include the floor, the bottom is empty.
Our customer support is available Monday to Friday: 00:00 AM- 02:30 AM, 17:30 PM- 24:00 PM(GMT -8:00)
Average answer time: 24h
Contact Us
This product has no reviews yet.