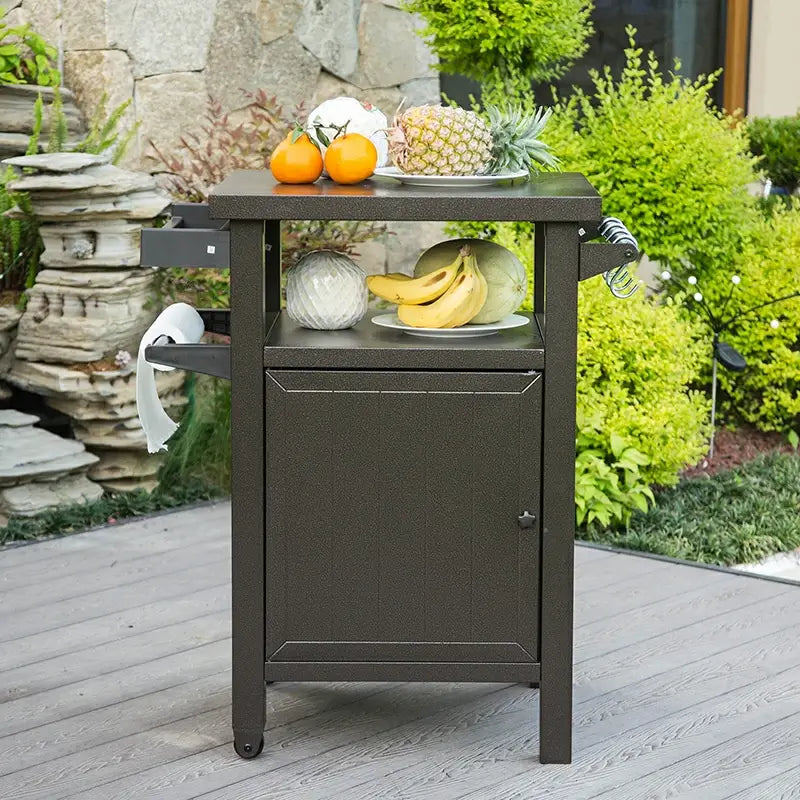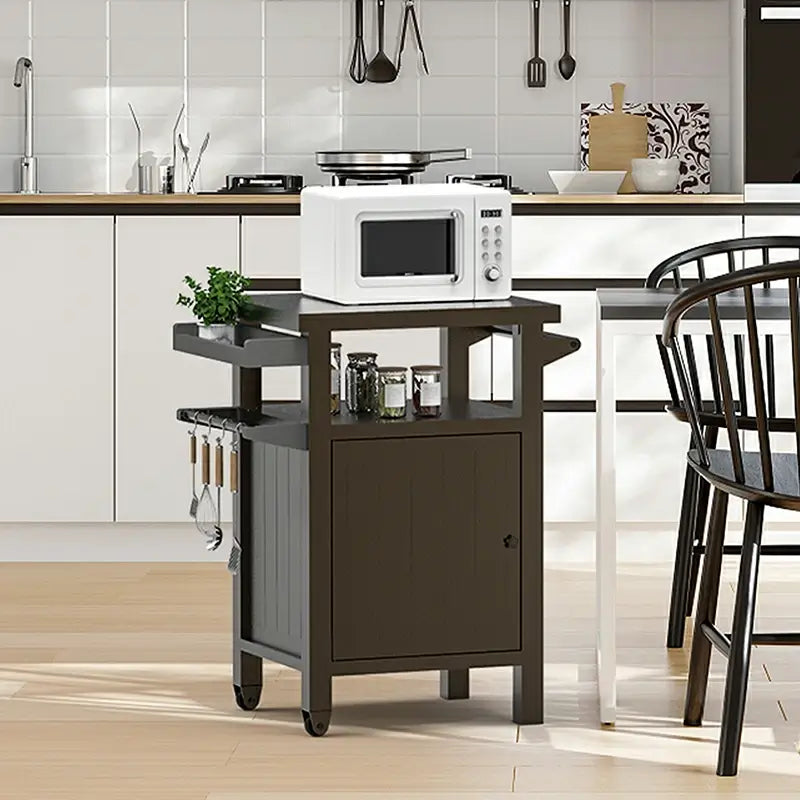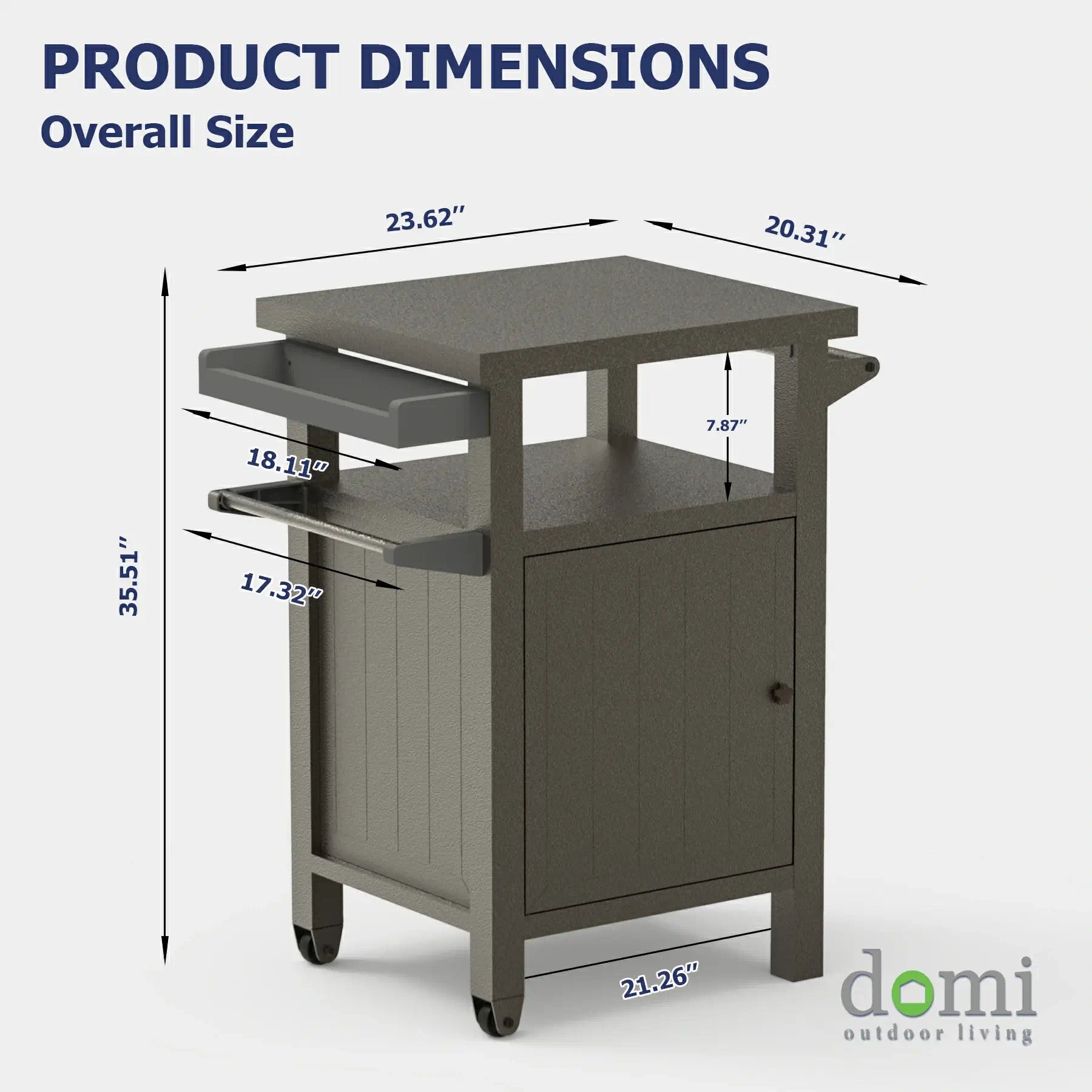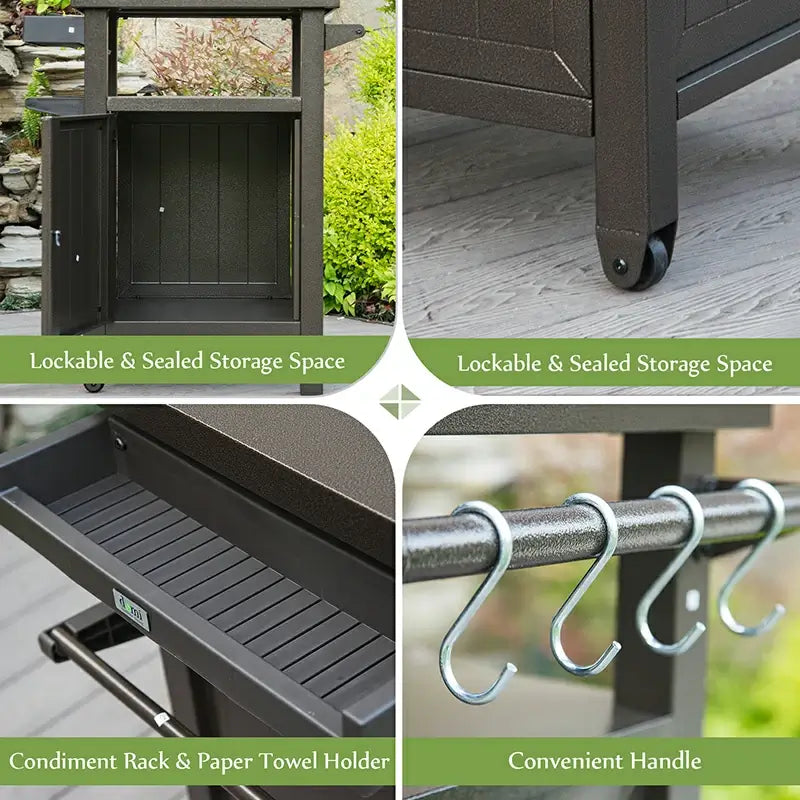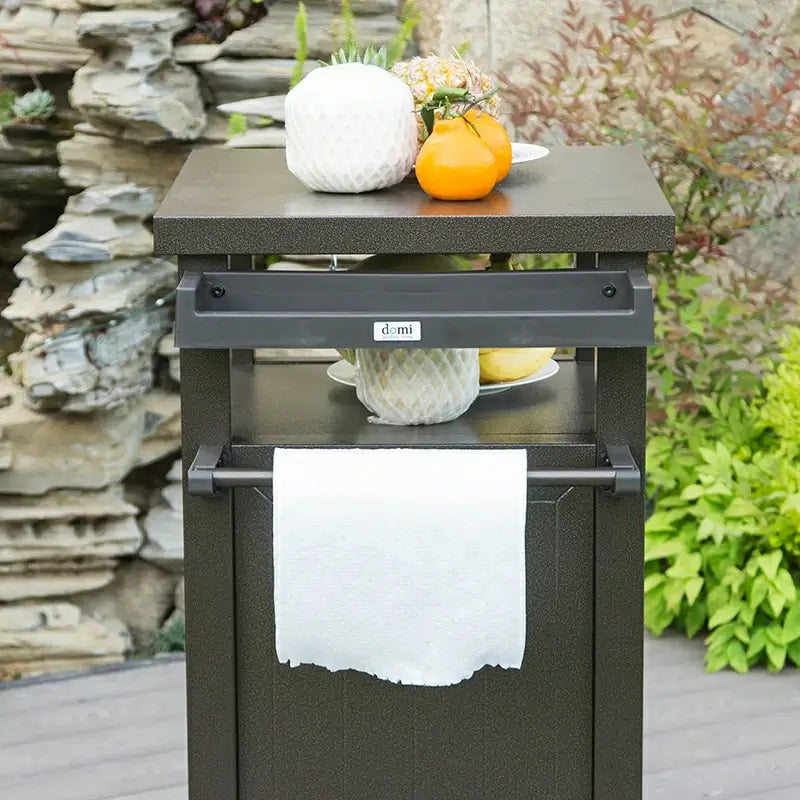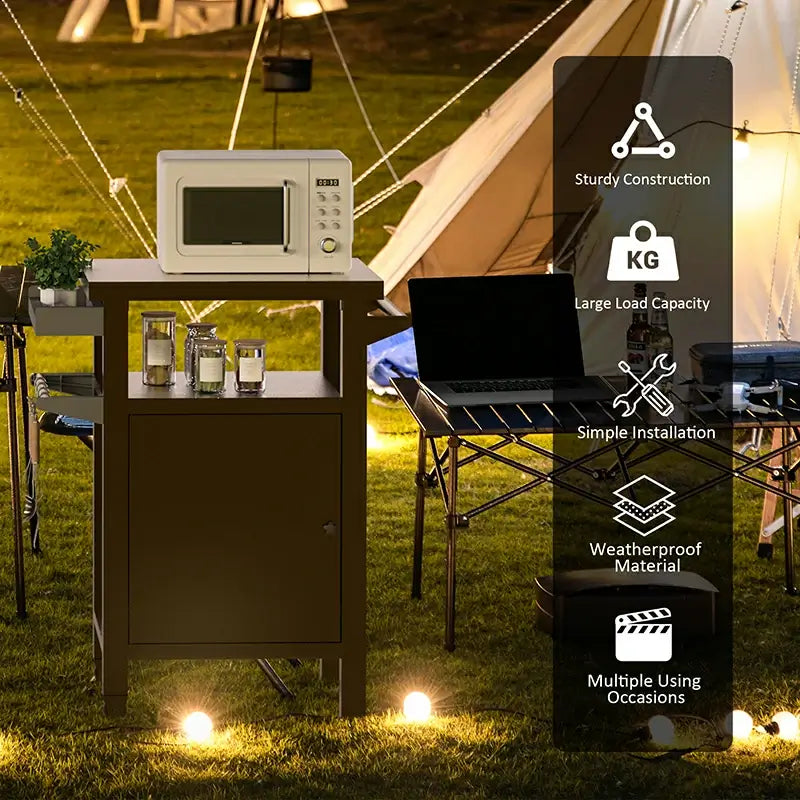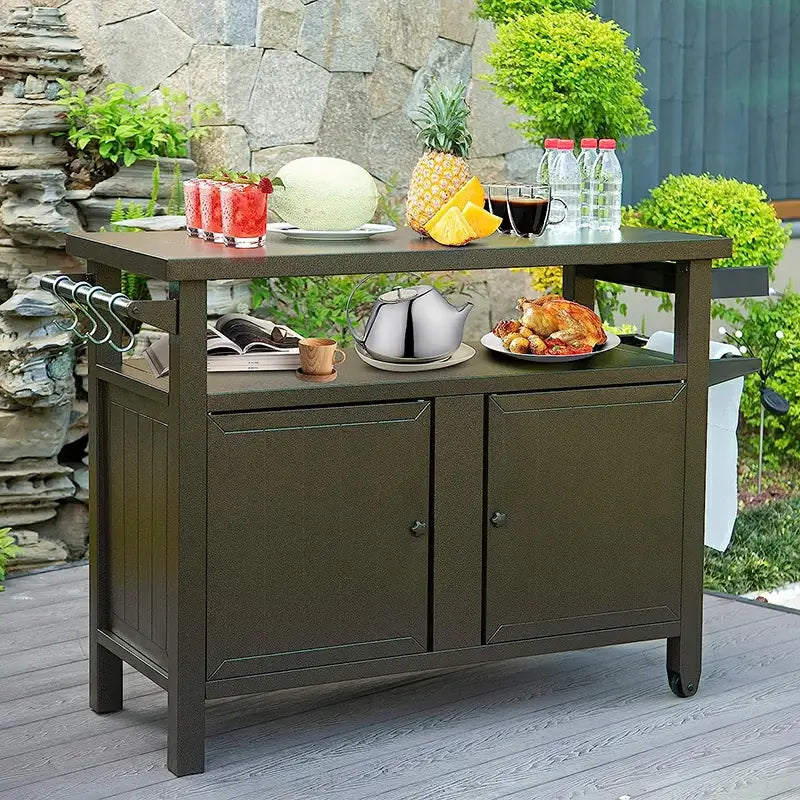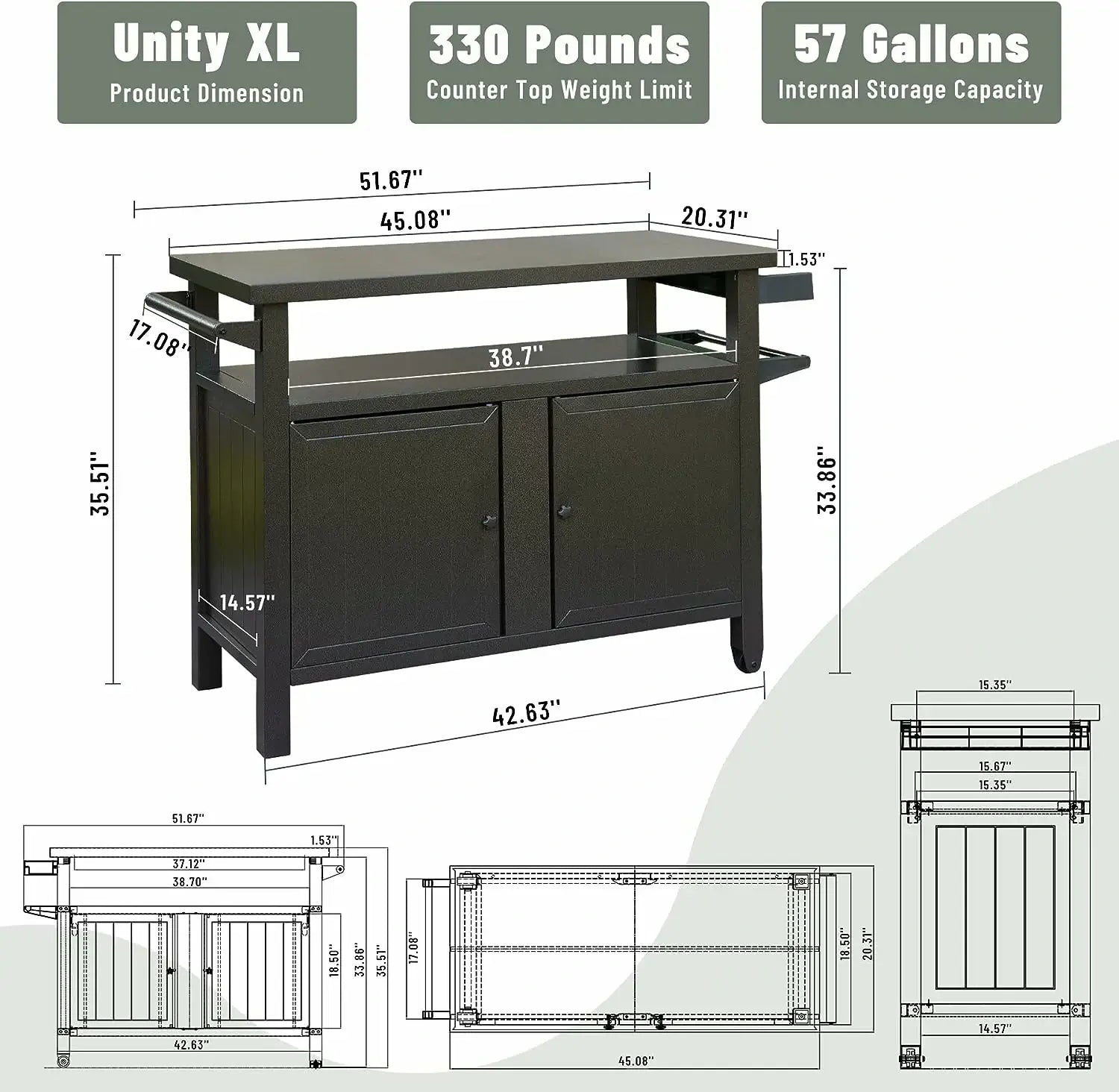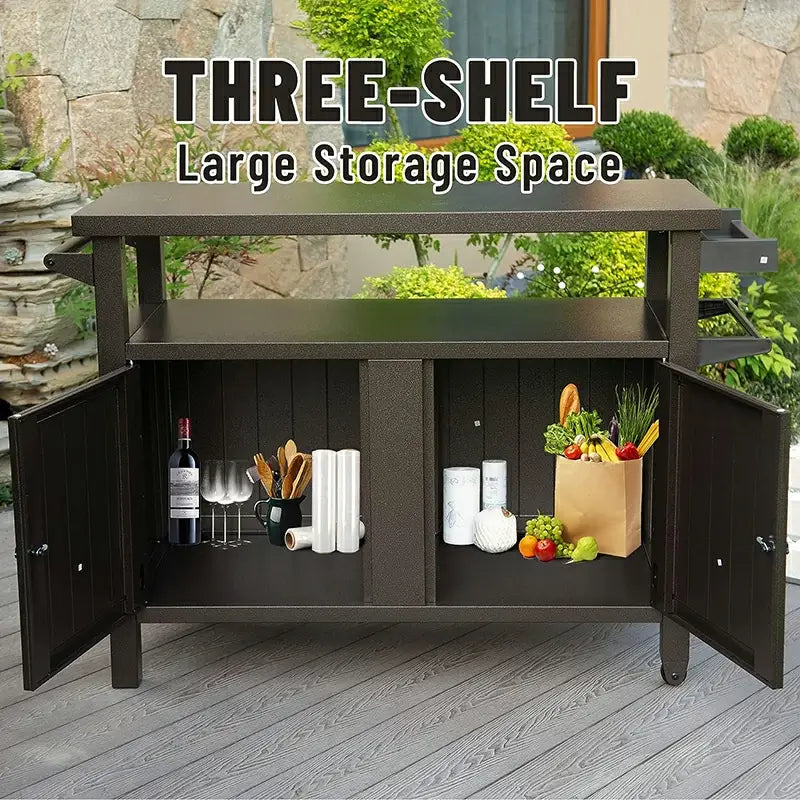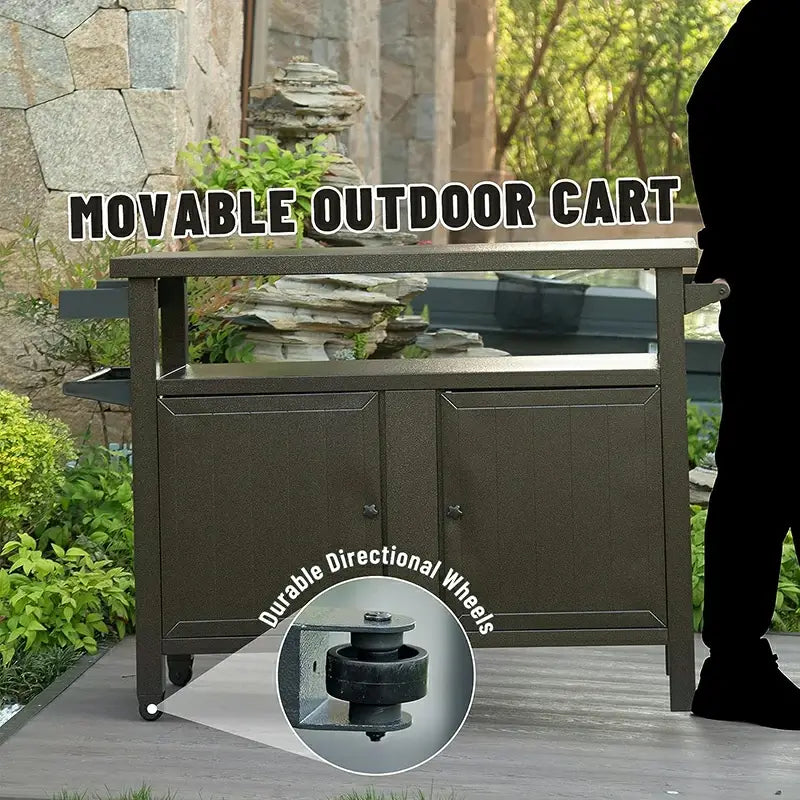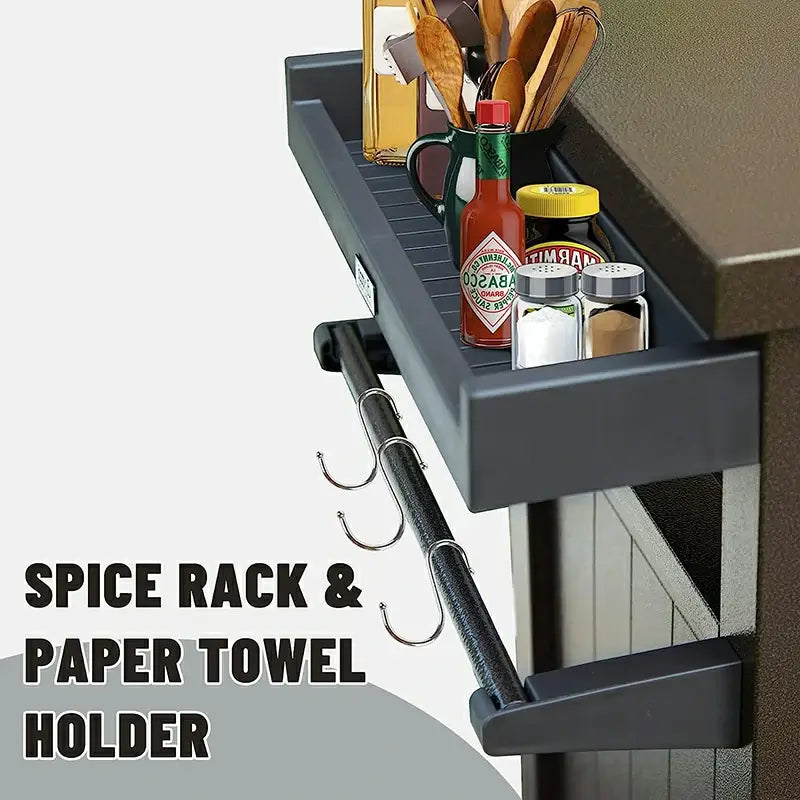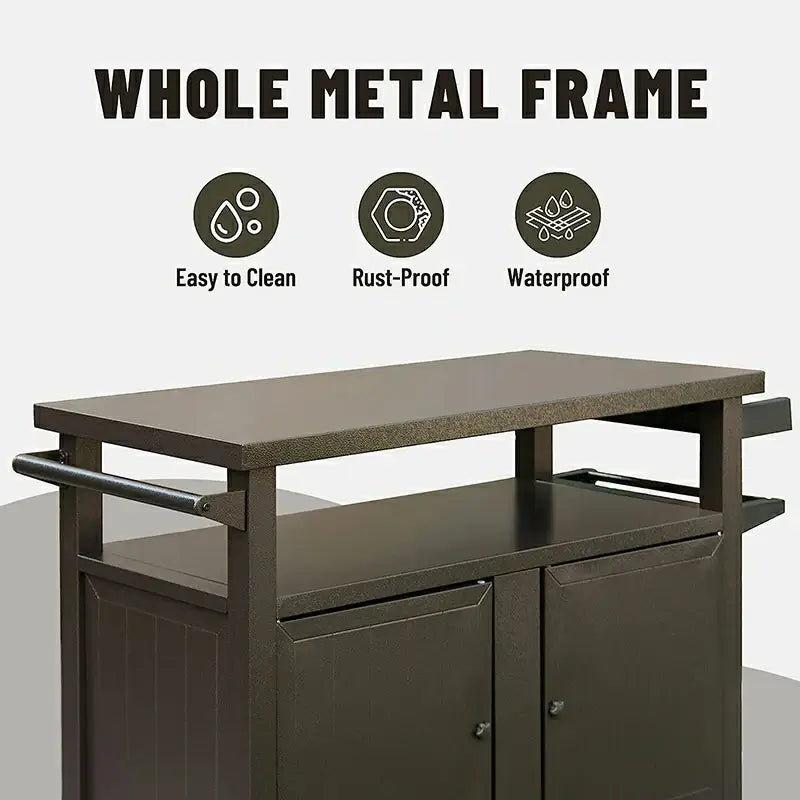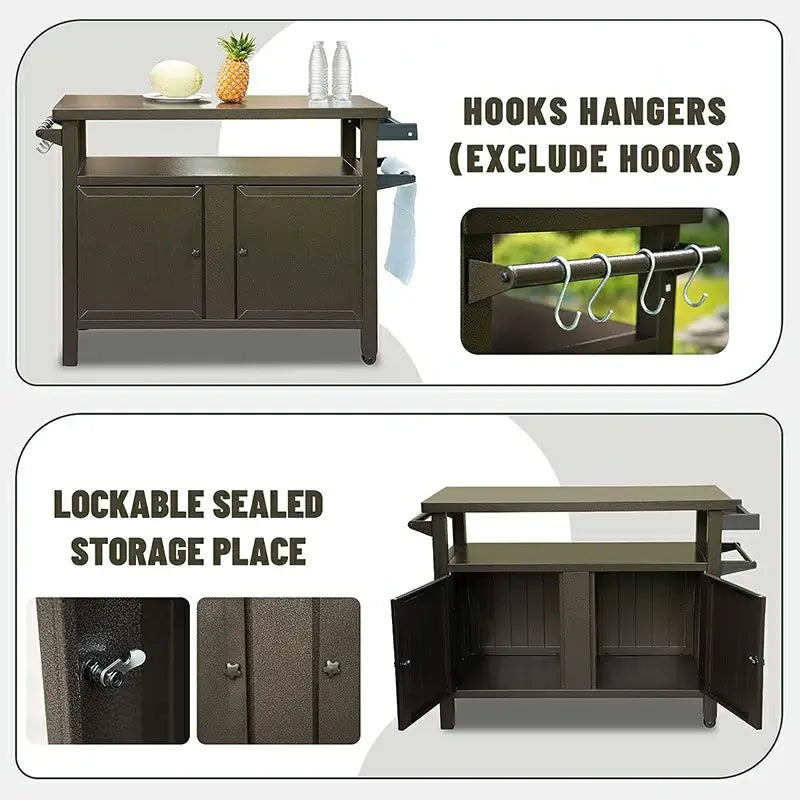 Grill Cart Brown
SKU: LNCF0543-BR
The Ultimate BBQ Companion
Revolutionize your outdoor cooking with the Domi Outdoor Living Grill Cart. This premium grill cart is designed to take your BBQ experience to the next level. Crafted with high-quality materials and precision engineering, this cart ensures durability, stability, and superior performance.

Mobility and Convenience: Equipped with heavy-duty wheels, the Domi Grill Cart allows you to take your culinary skills anywhere. No longer confined to a fixed grilling location, you can now cook with freedom, whether it's in the backyard, by the poolside, or at a camping site. Hosting a BBQ party has never been more convenient.

Built to Last: The grill cart's robust construction ensures longevity and resistance to the elements. Whether it's rain or shine, the Domi Outdoor Living Grill Cart remains your reliable partner for countless BBQ seasons to come.


Aesthetics Meets Functionality
Indulge in the perfect blend of aesthetics and functionality with the Domi Outdoor Living Grill Cart. This sleek and modern design complements any outdoor setting, adding a touch of sophistication to your space.

A Visual Delight: The stainless steel accents, elegant curves, and attention to detail make the Domi Grill Cart an eye-catching addition to your outdoor setup. Stand out as a grill master with a cart that boasts style and substance.

Organized Workstation: Stay organized and efficient during your grilling sessions with the ample storage space provided by the Domi Grill Cart. Keep your grilling tools, condiments, and accessories neatly arranged for easy access, making cooking a breeze.

Versatile and Adaptable: Beyond grilling, the Domi Outdoor Living Grill Cart transforms into a versatile cooking station. Equipped with side shelves and hooks, you can expand your culinary repertoire by preparing sides, sauces, and garnishes with ease.


Prioritizing safety and user experience, the Domi Outdoor Living Grill Cart is engineered with smart features that ensure hassle-free grilling for everyone.

Proven Performance: Backed by excellent reviews from satisfied customers, the Domi Outdoor Living Grill Cart has become a trusted choice for BBQ enthusiasts and amateur grillers alike. Join the growing community of happy grill owners and elevate your outdoor cooking game.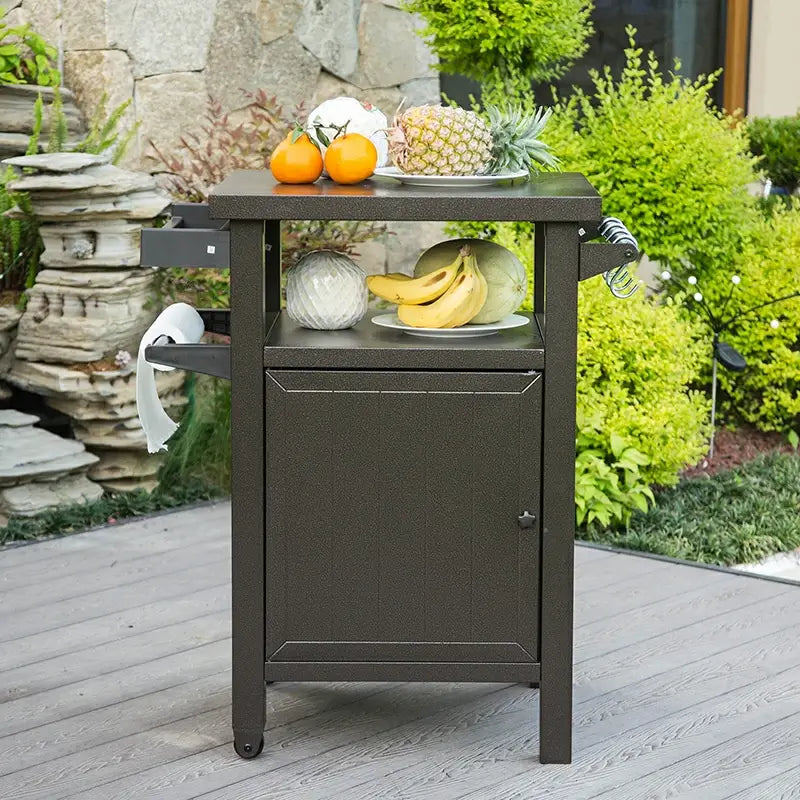 This product has no reviews yet.