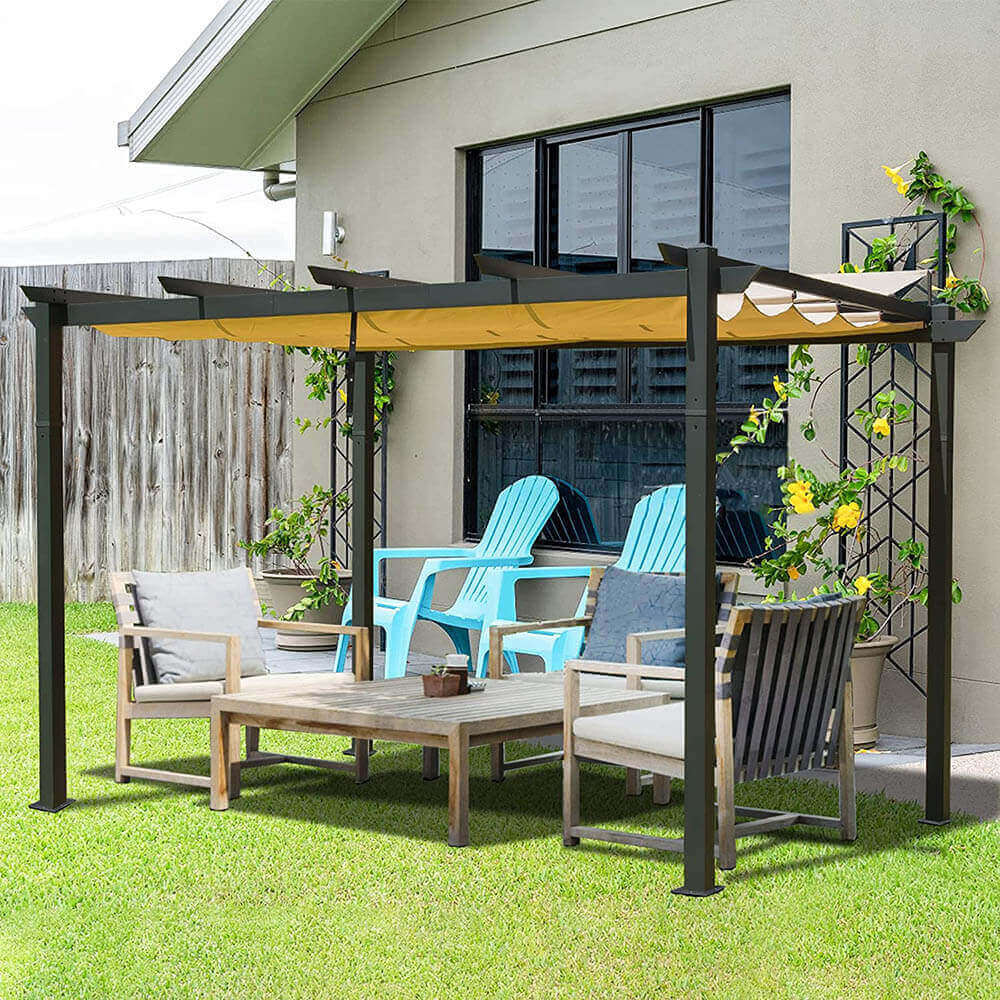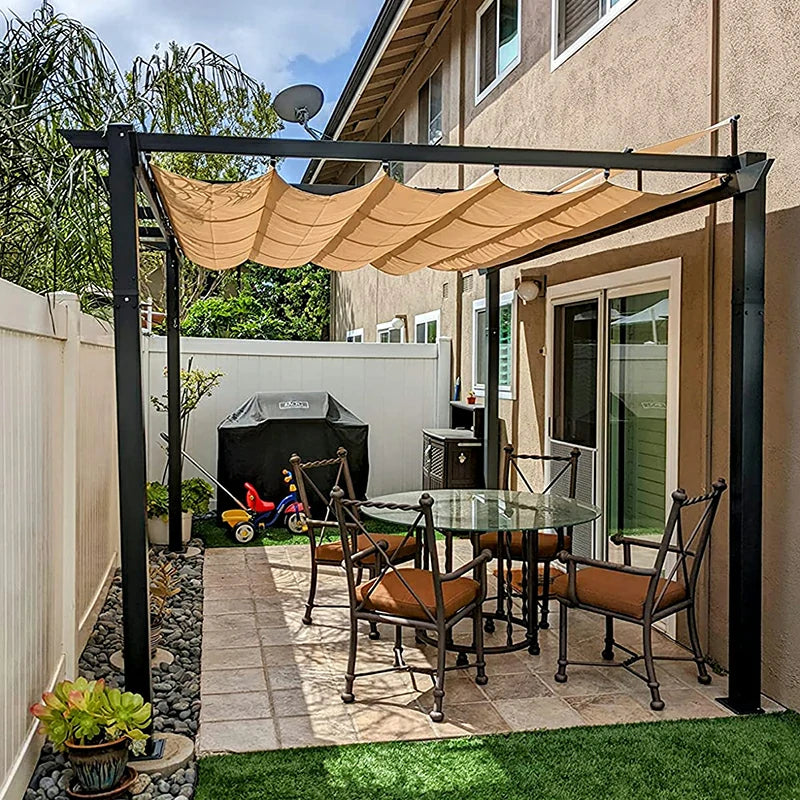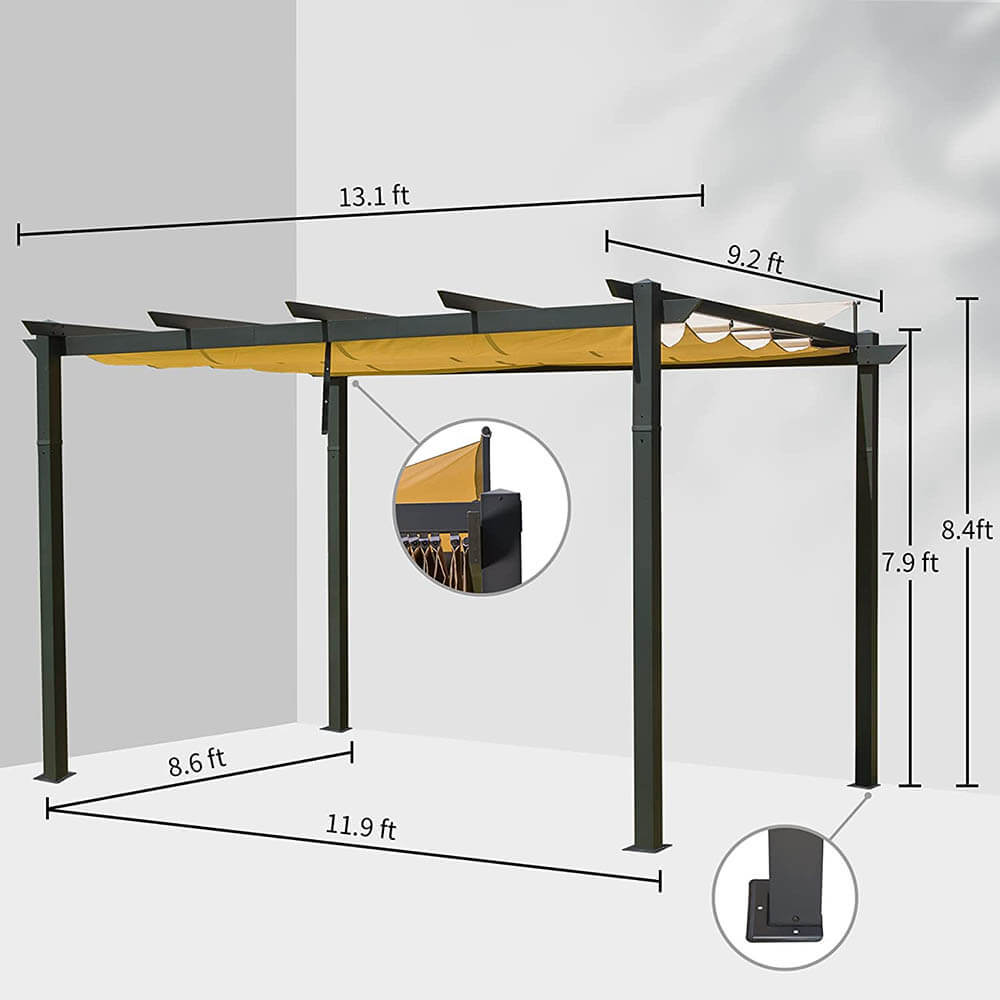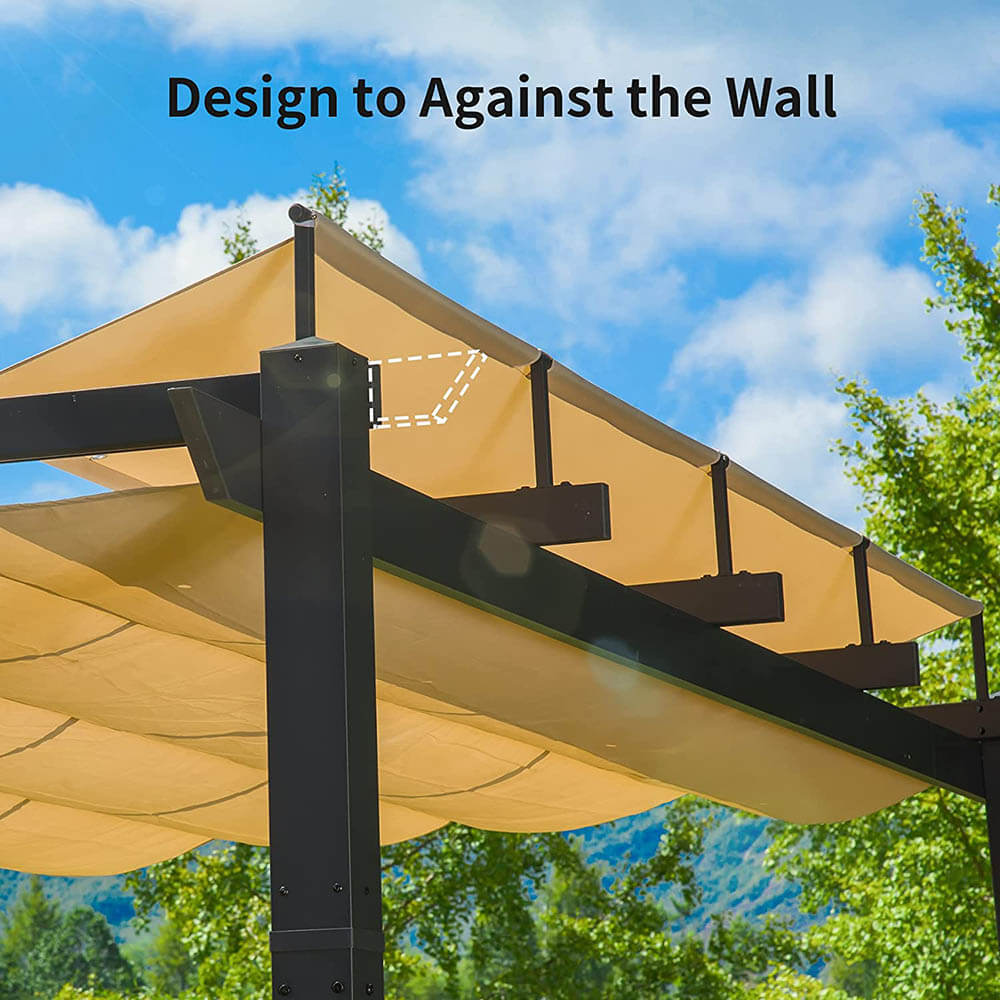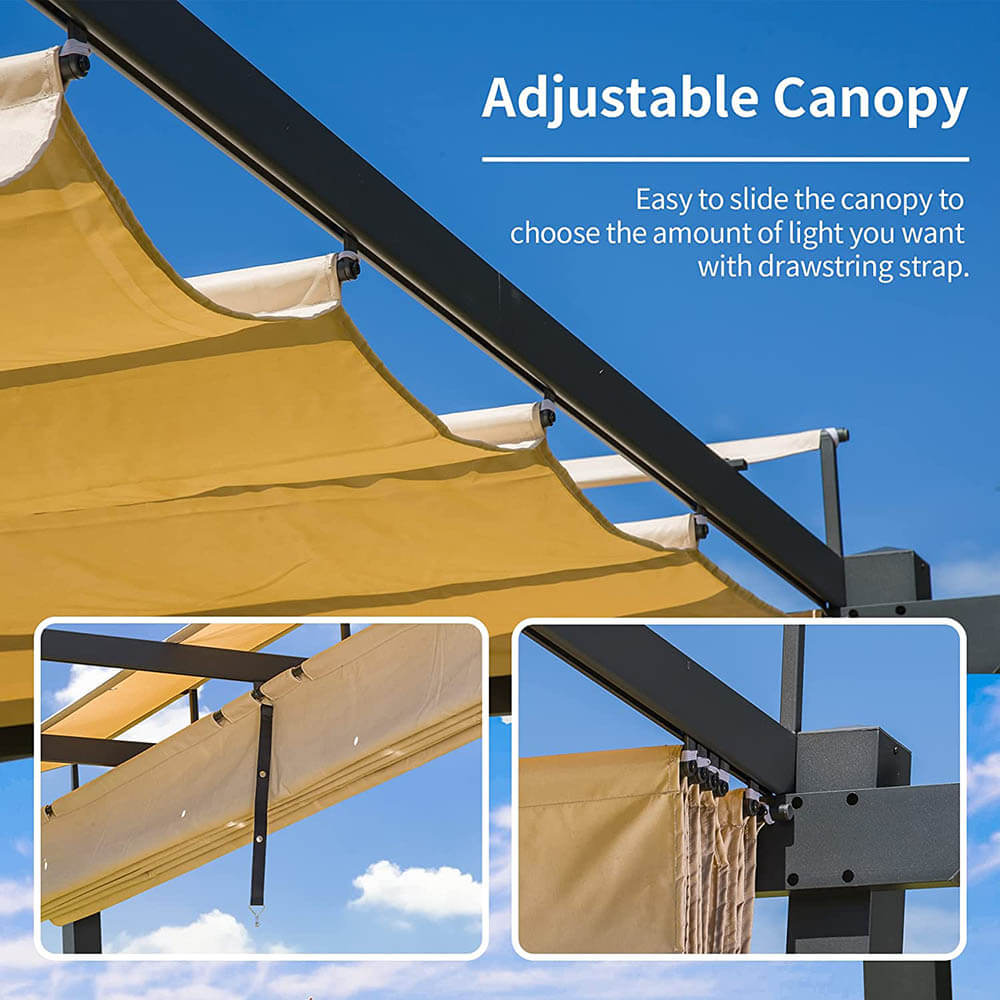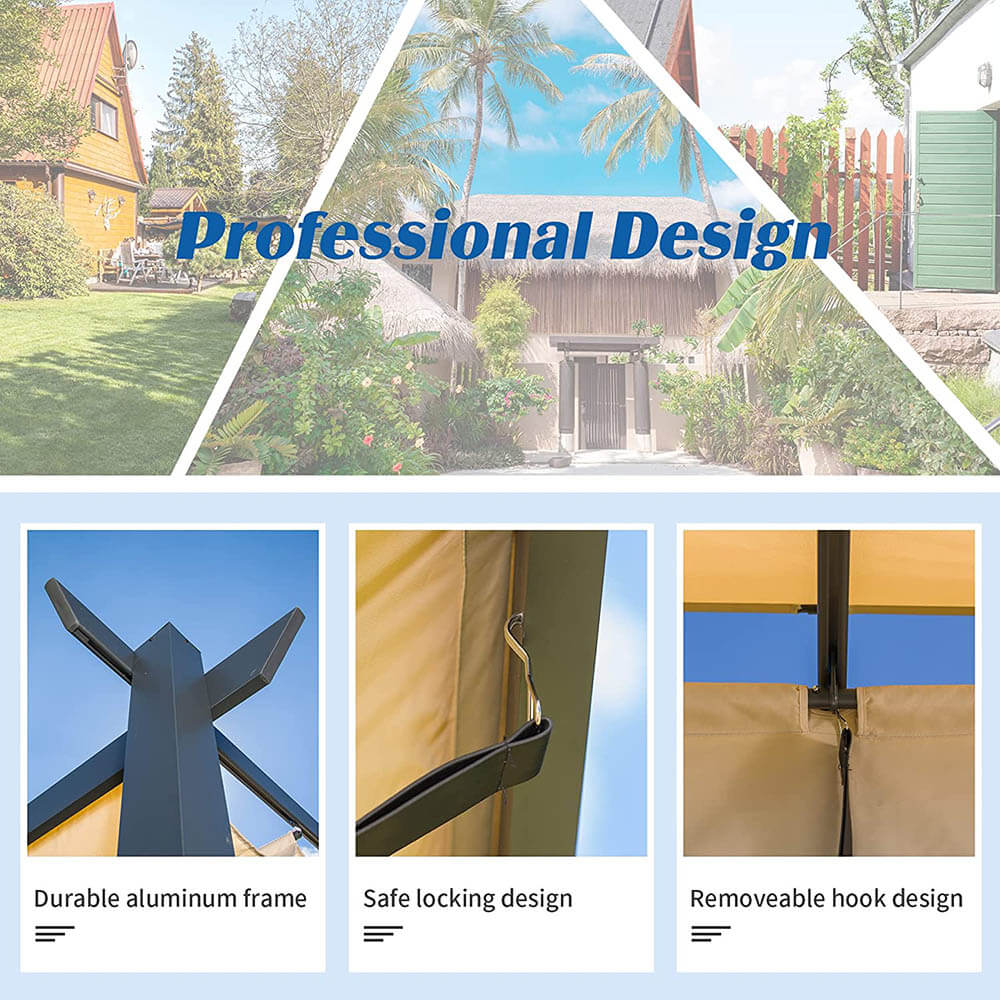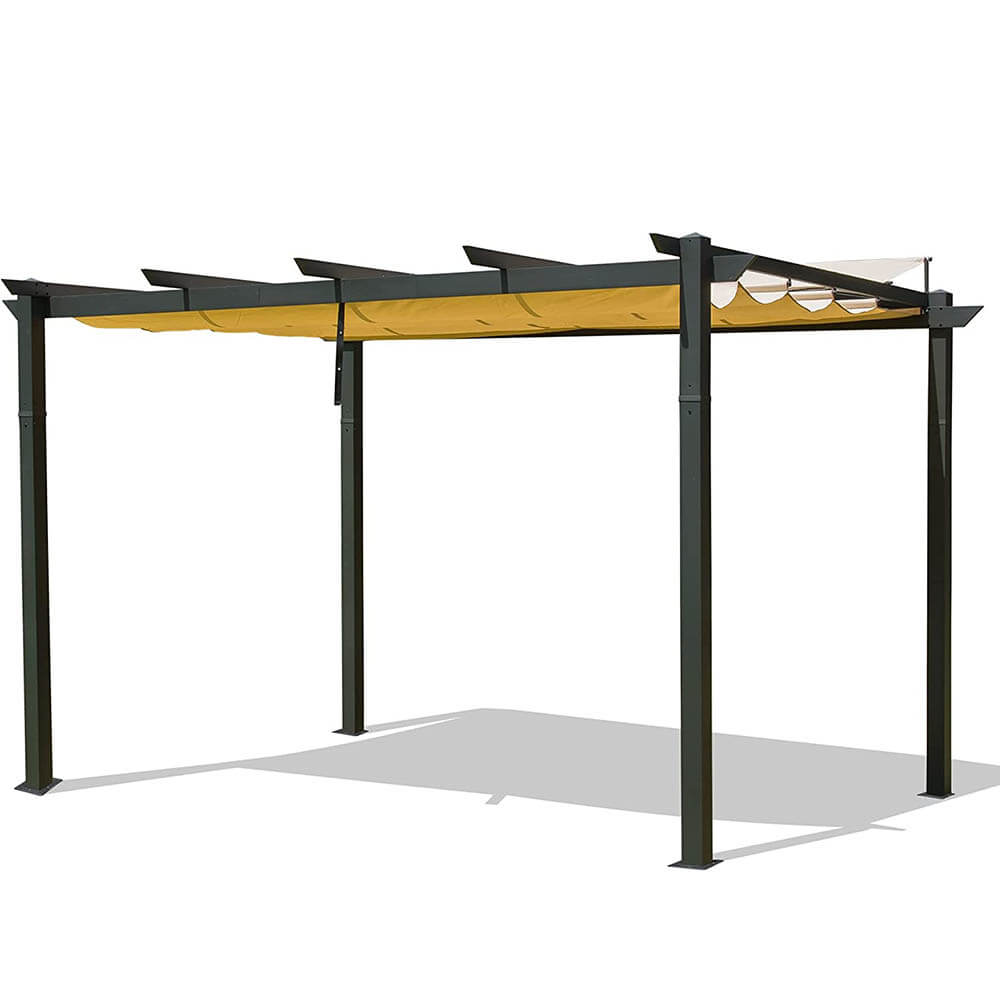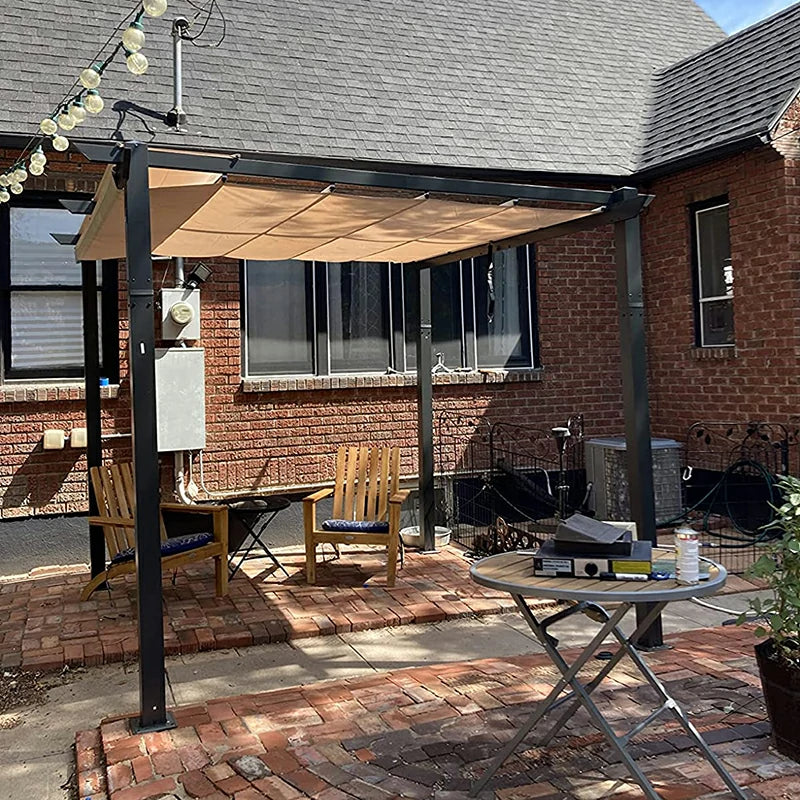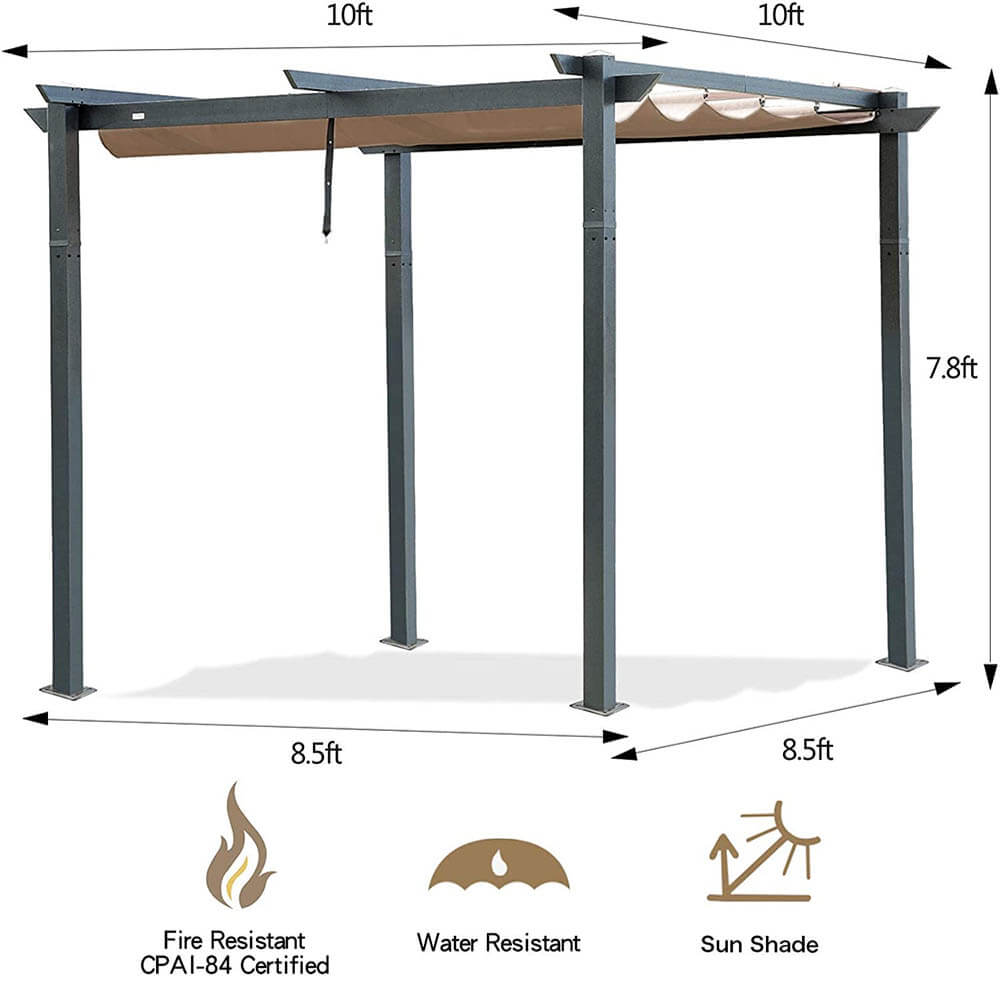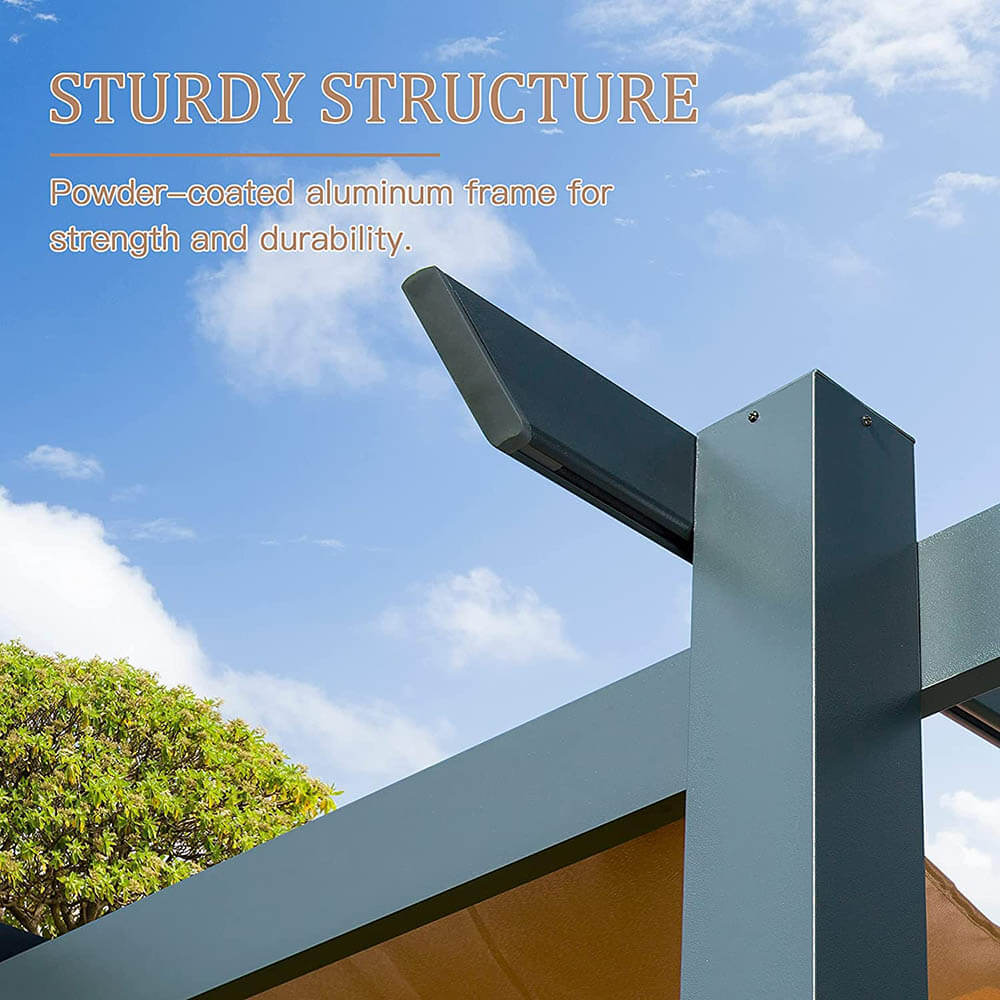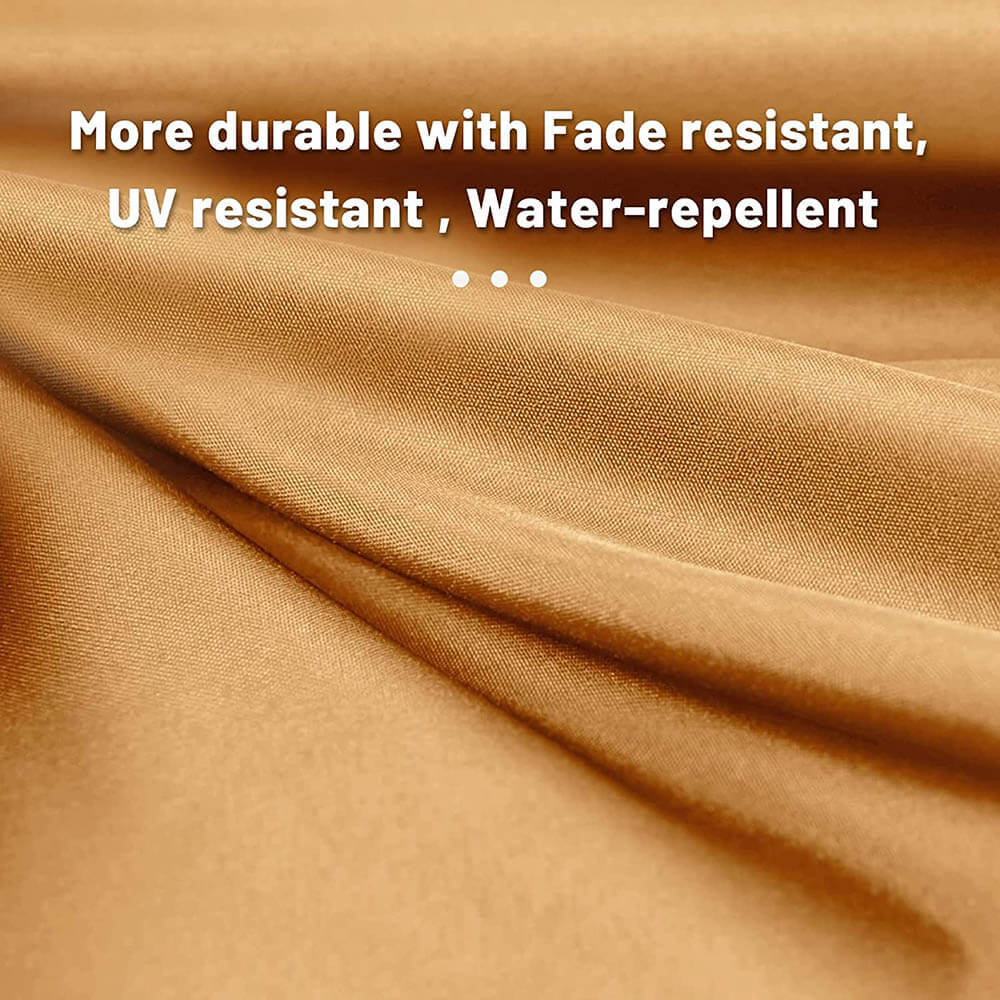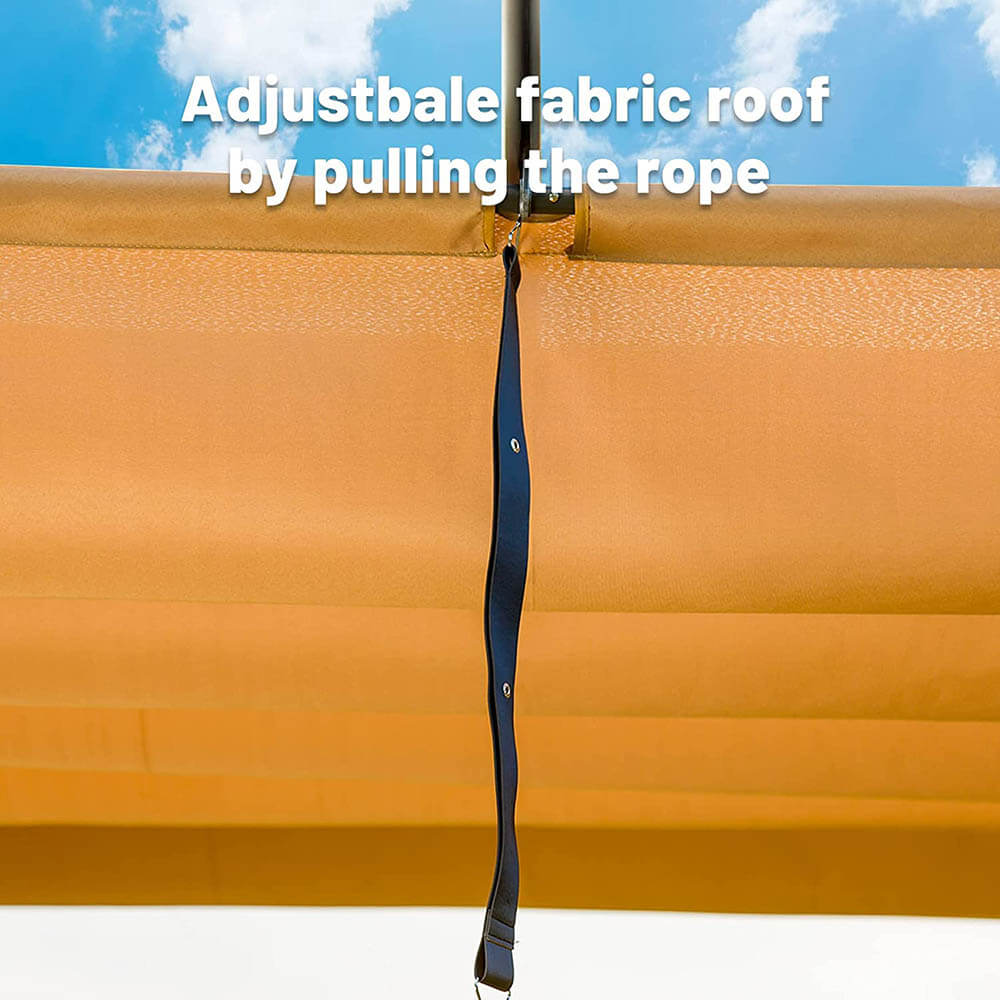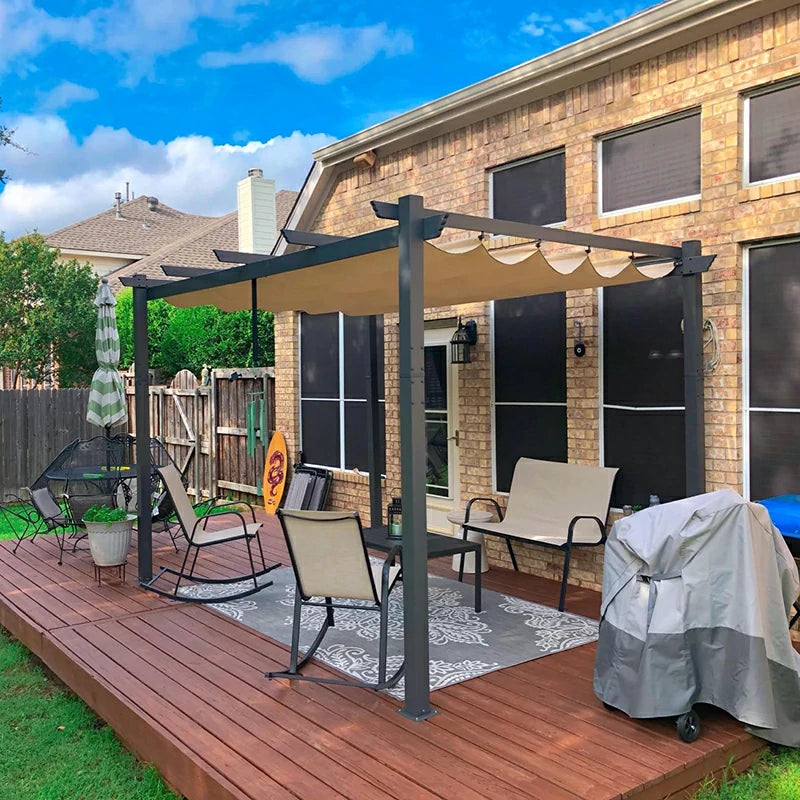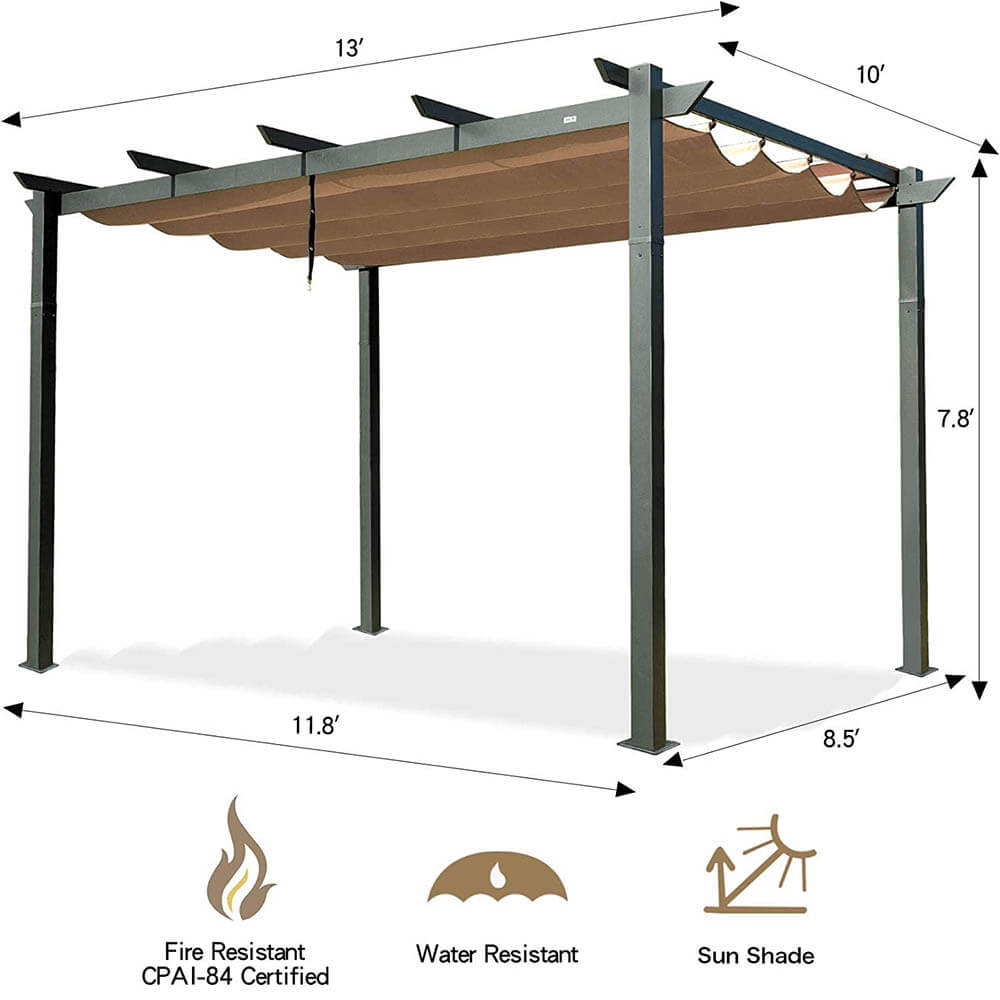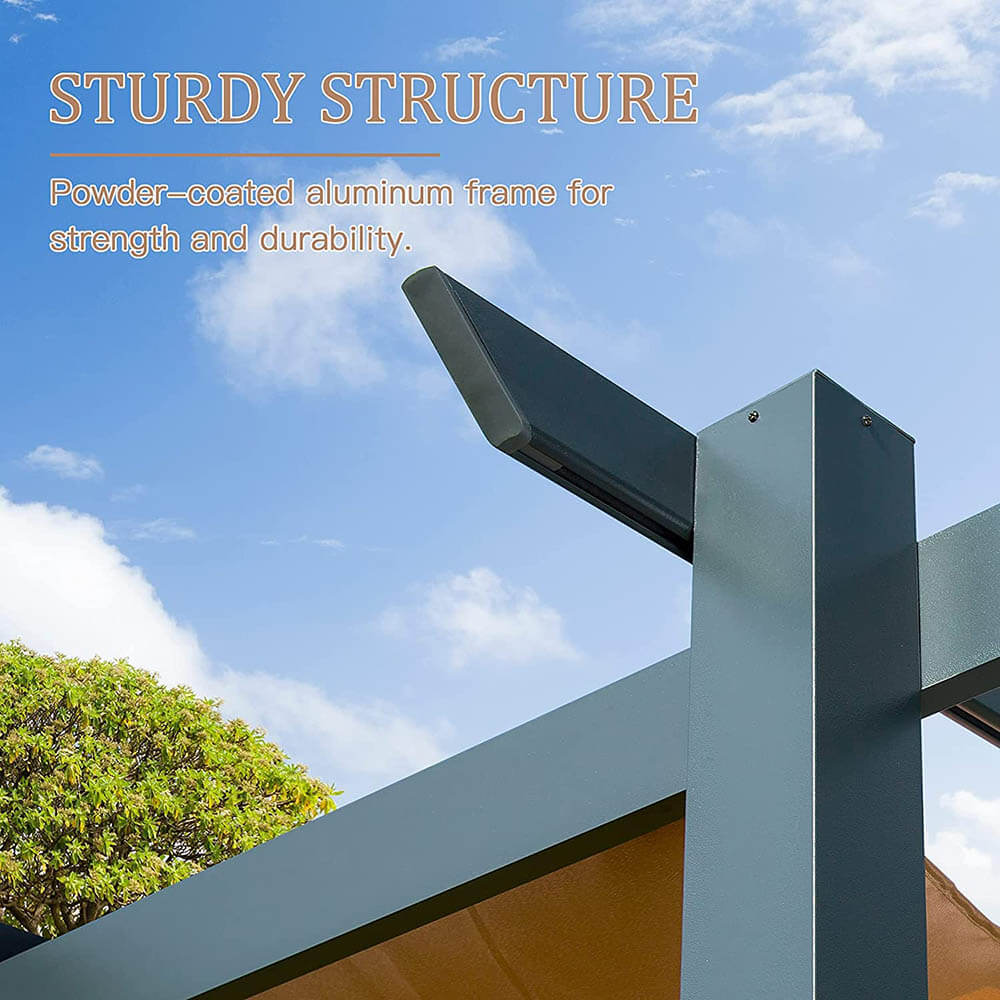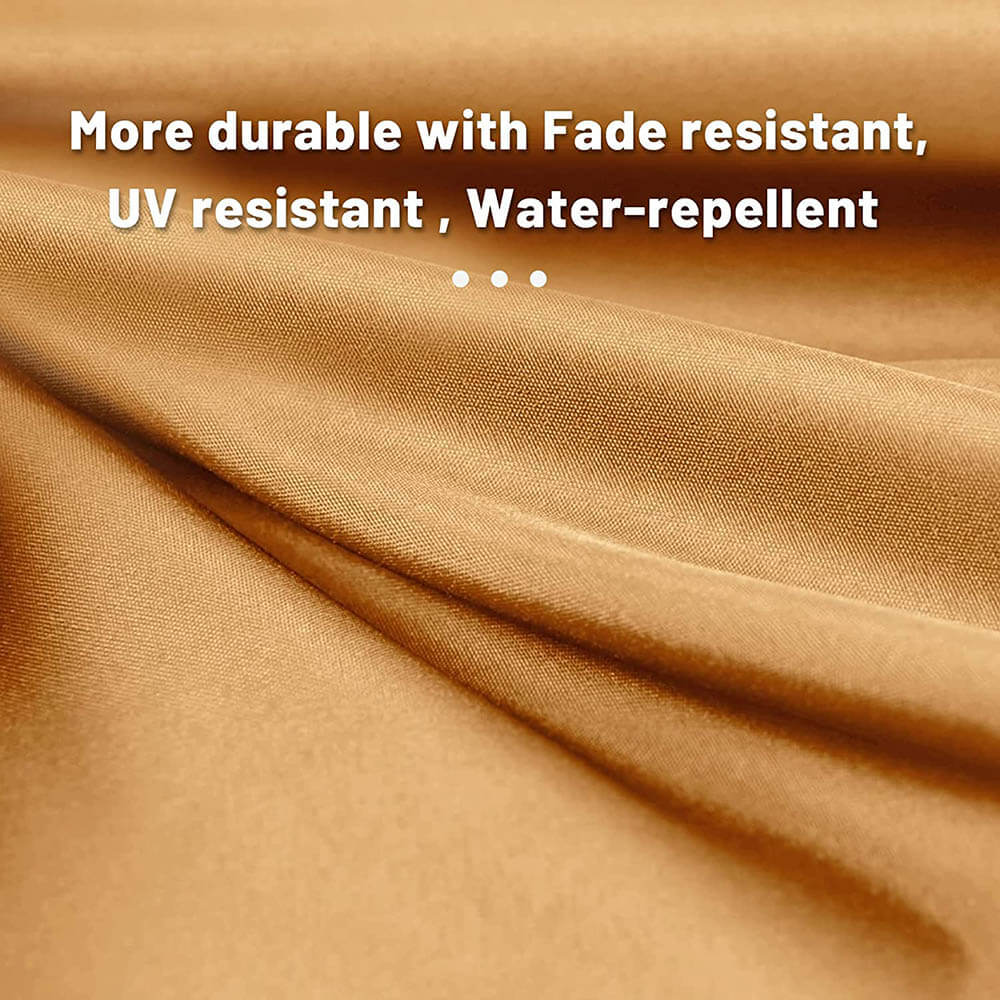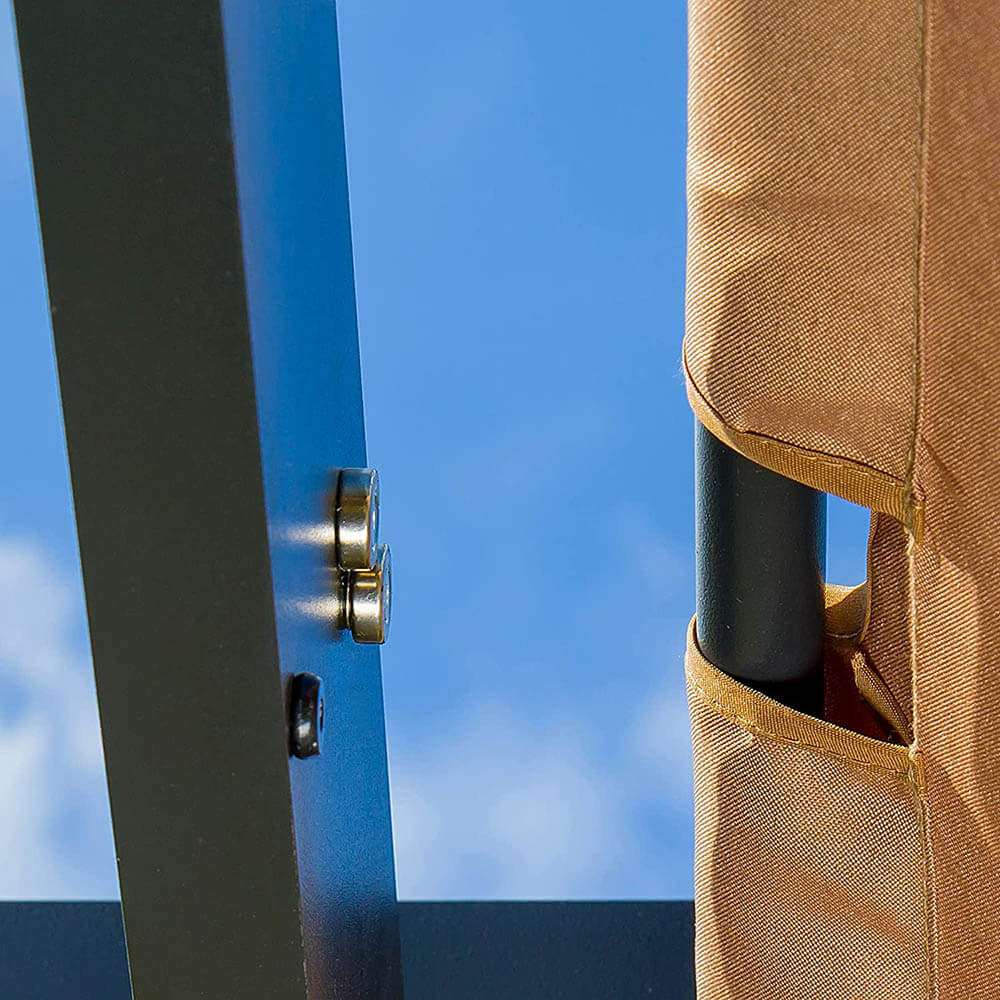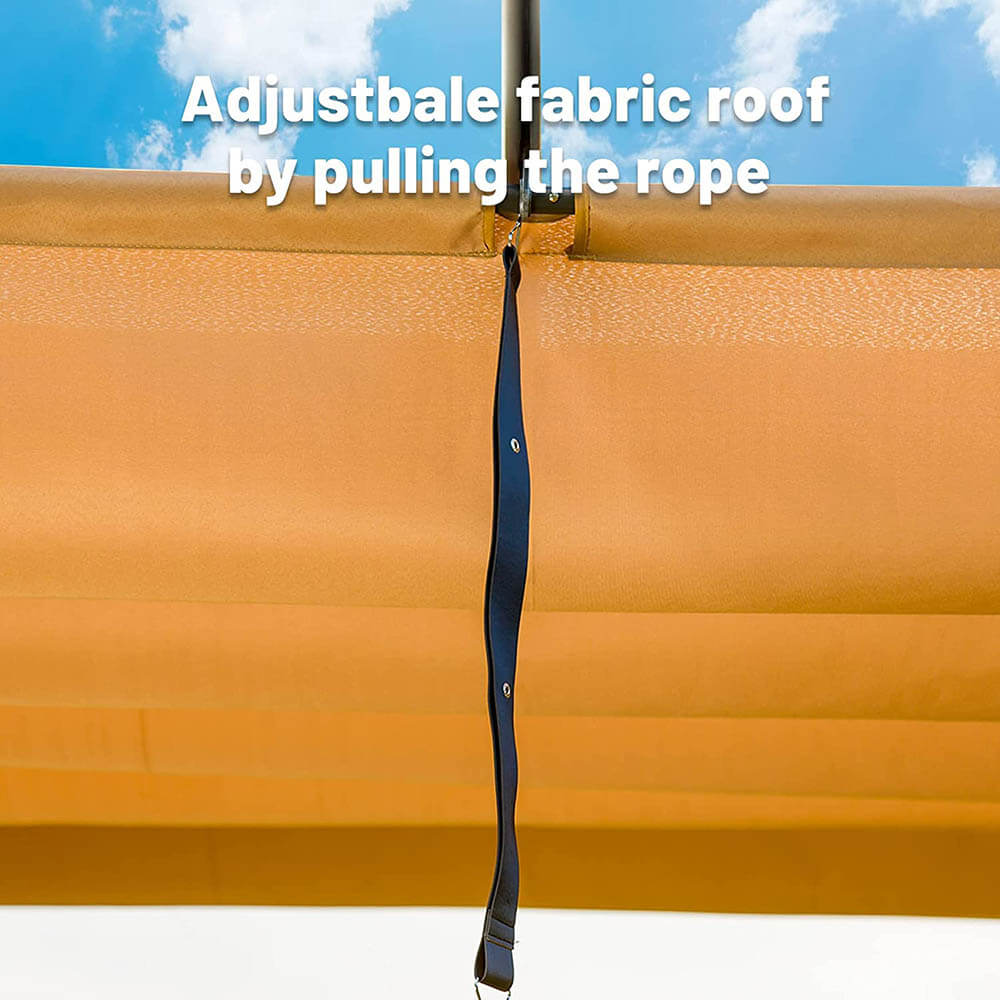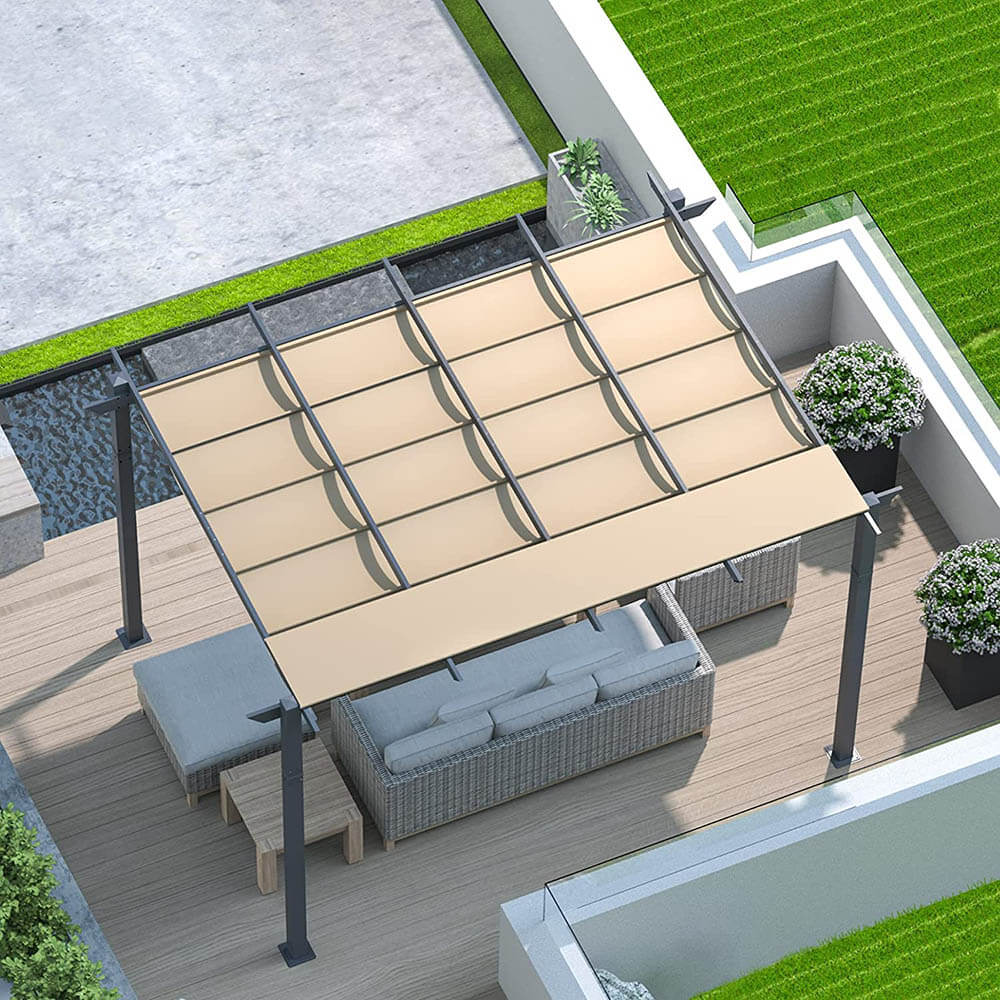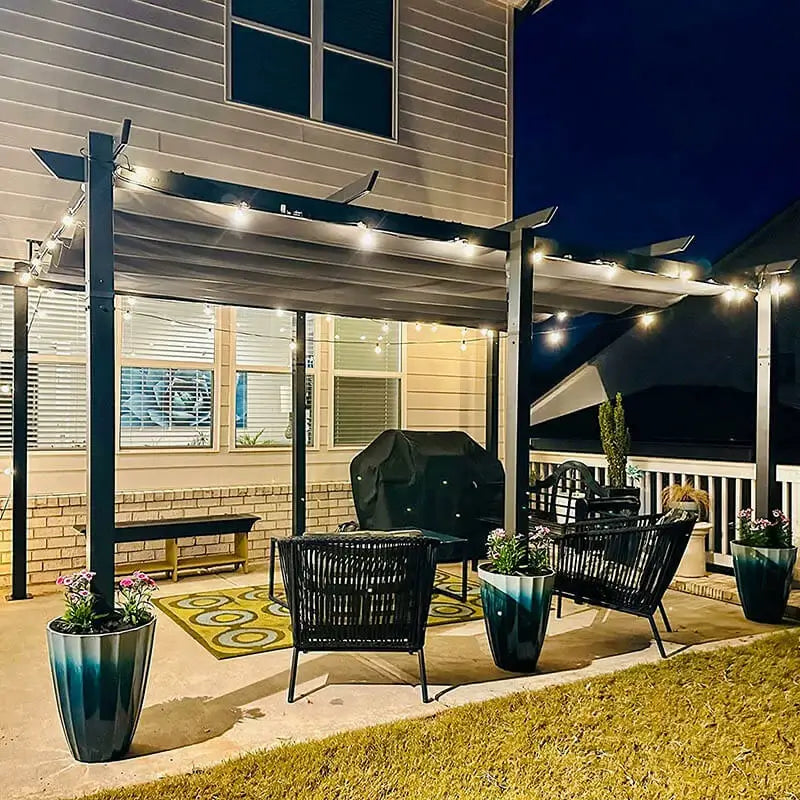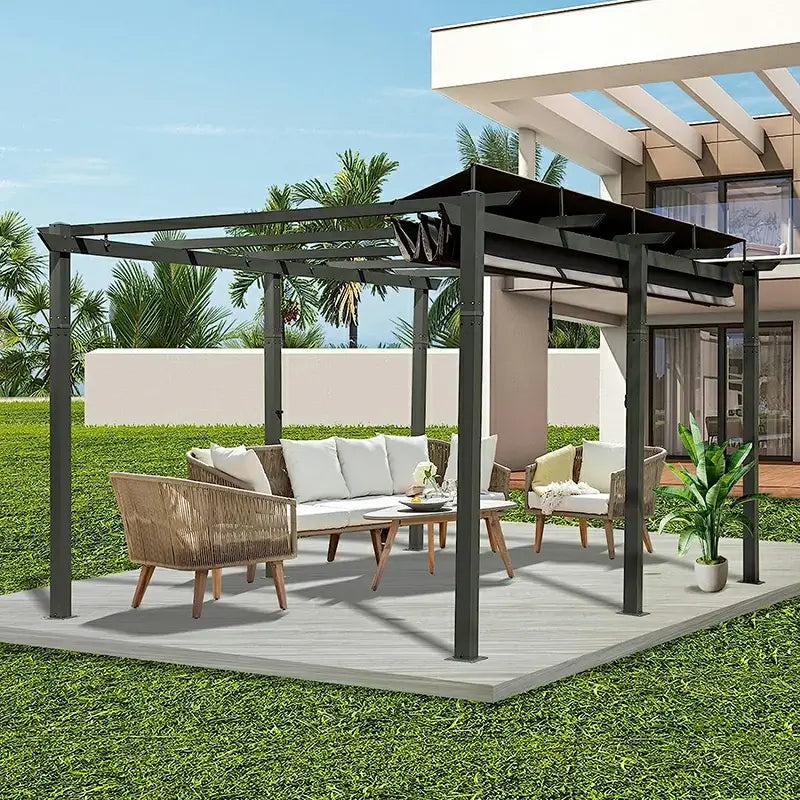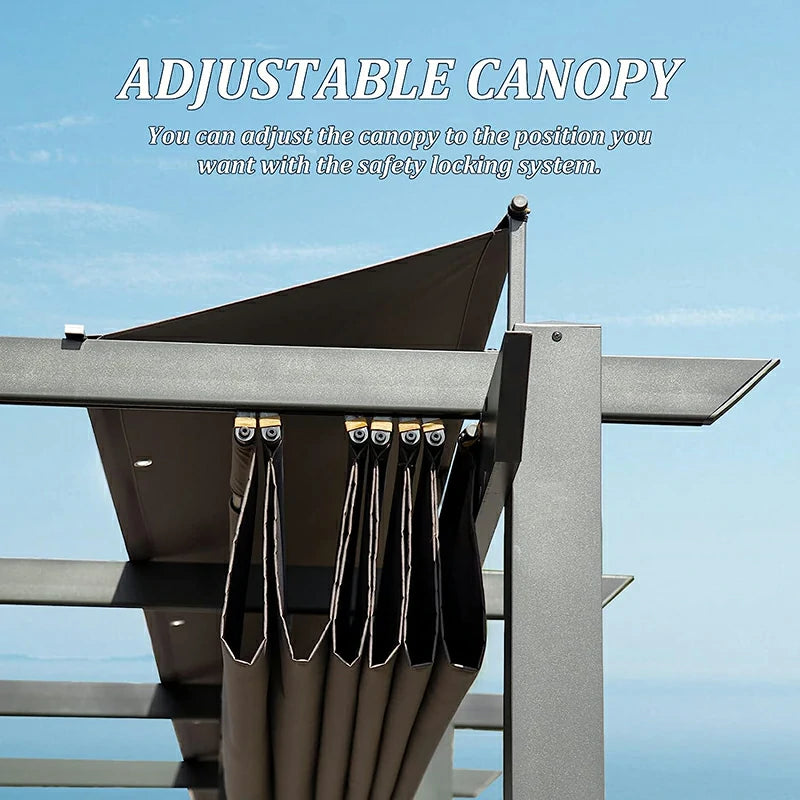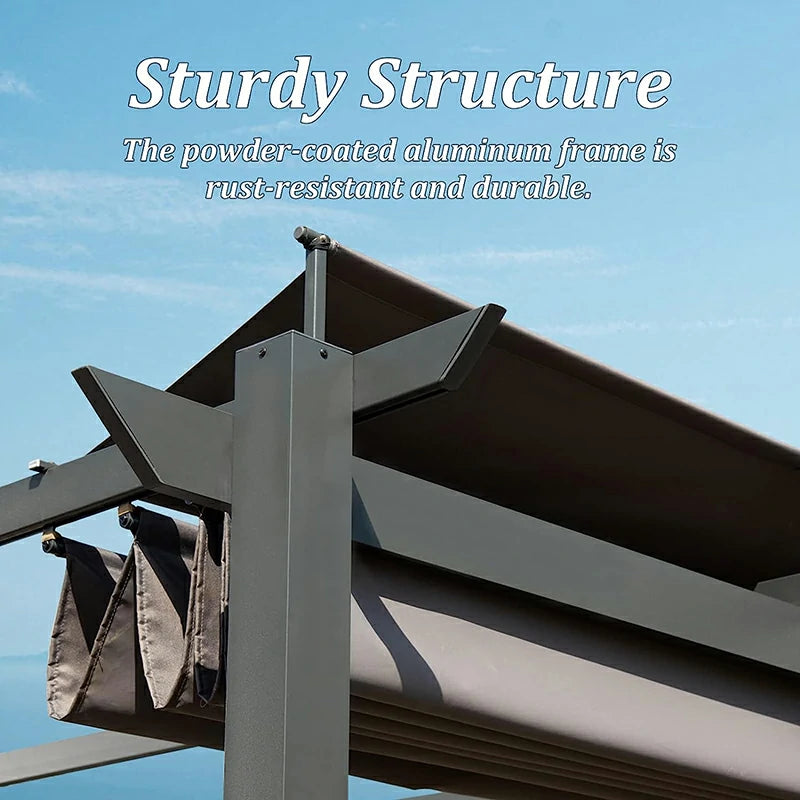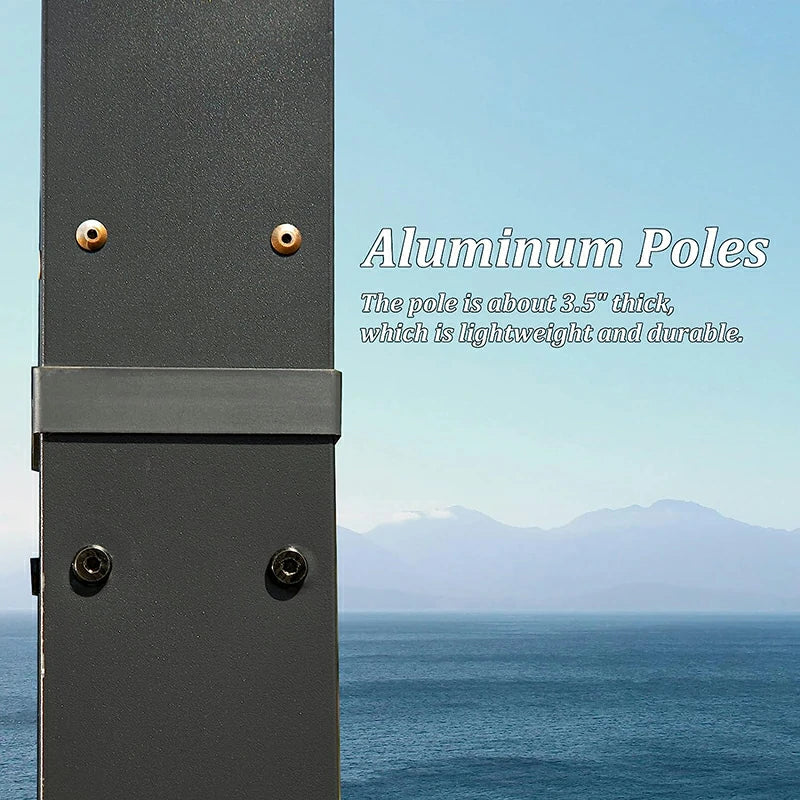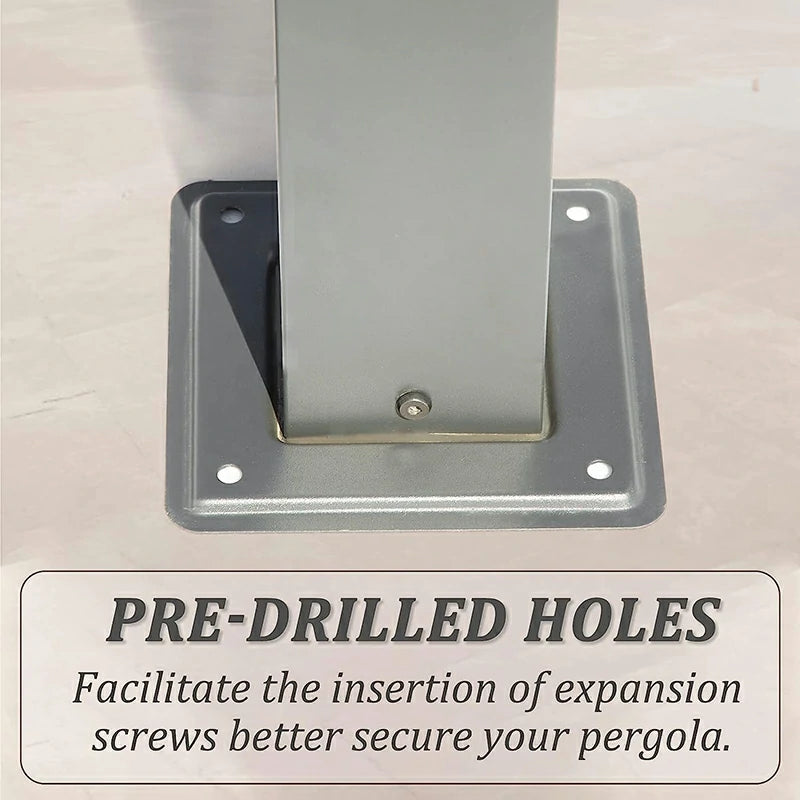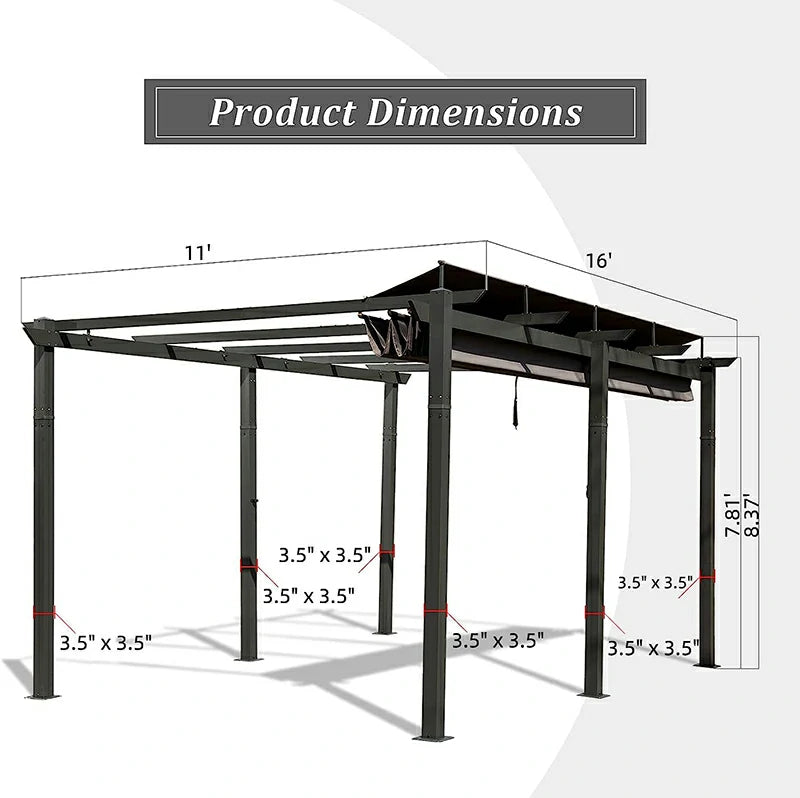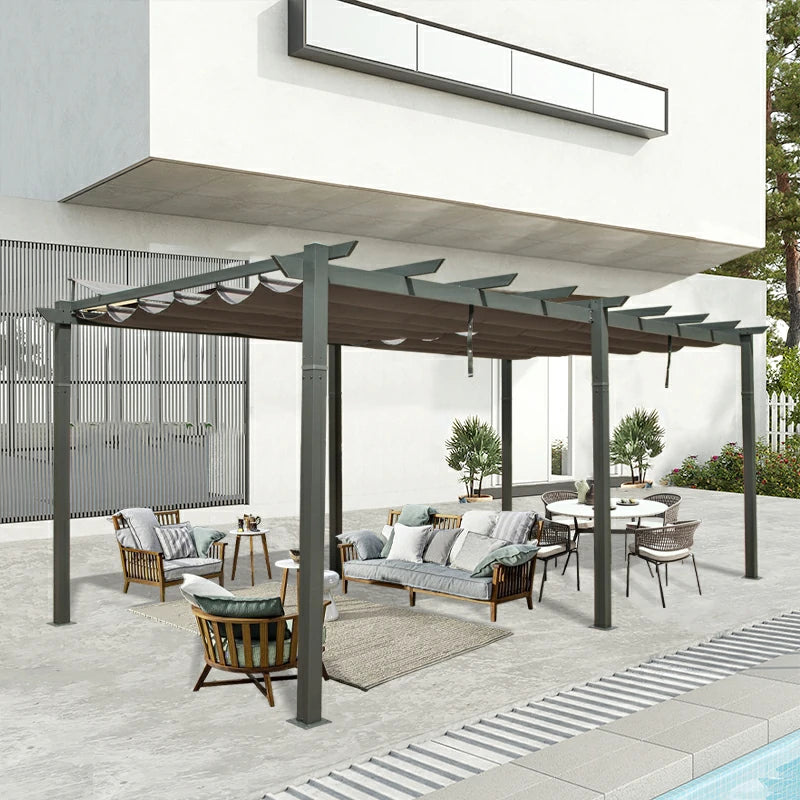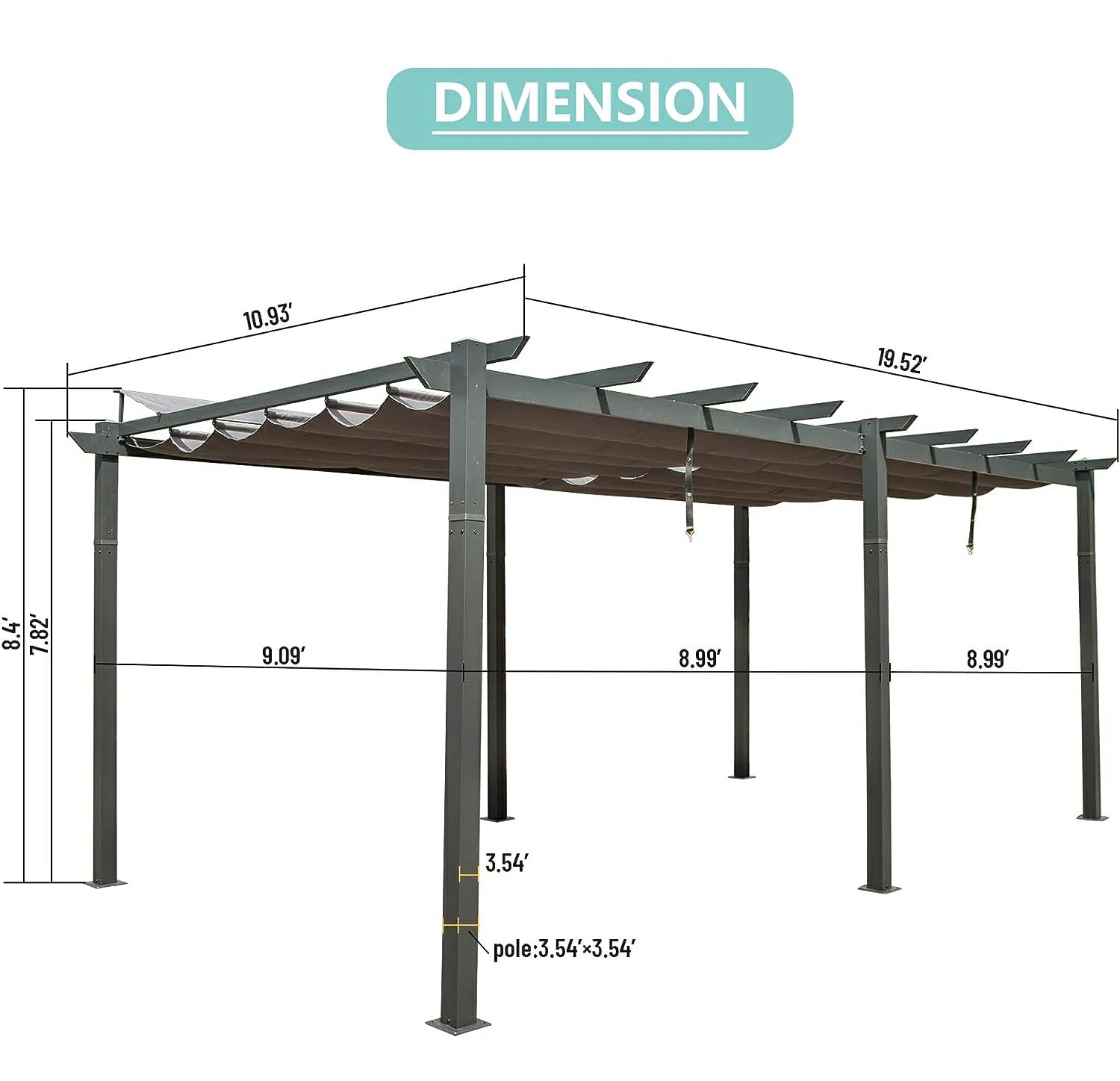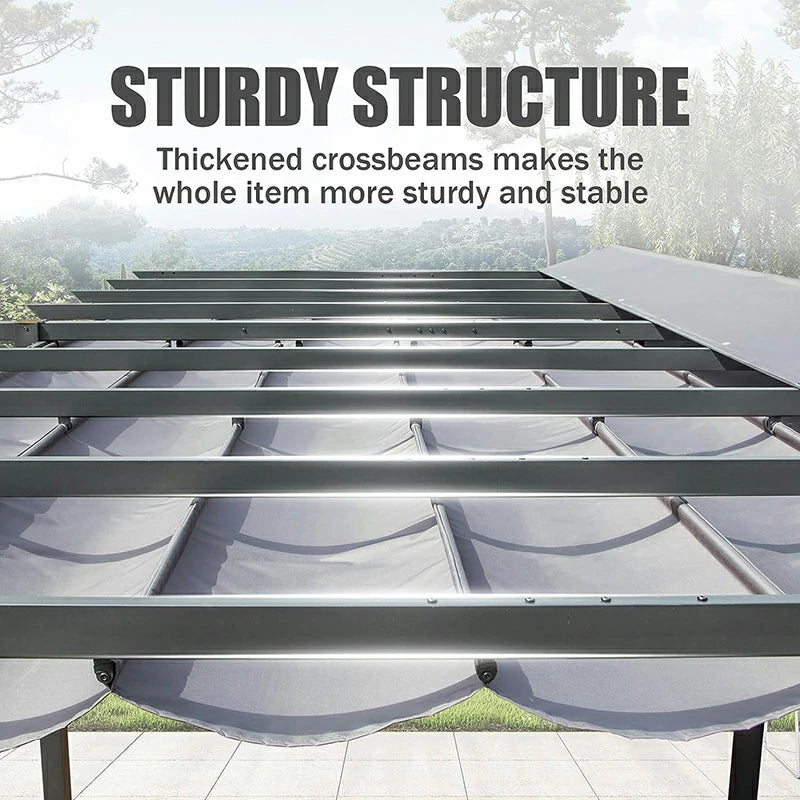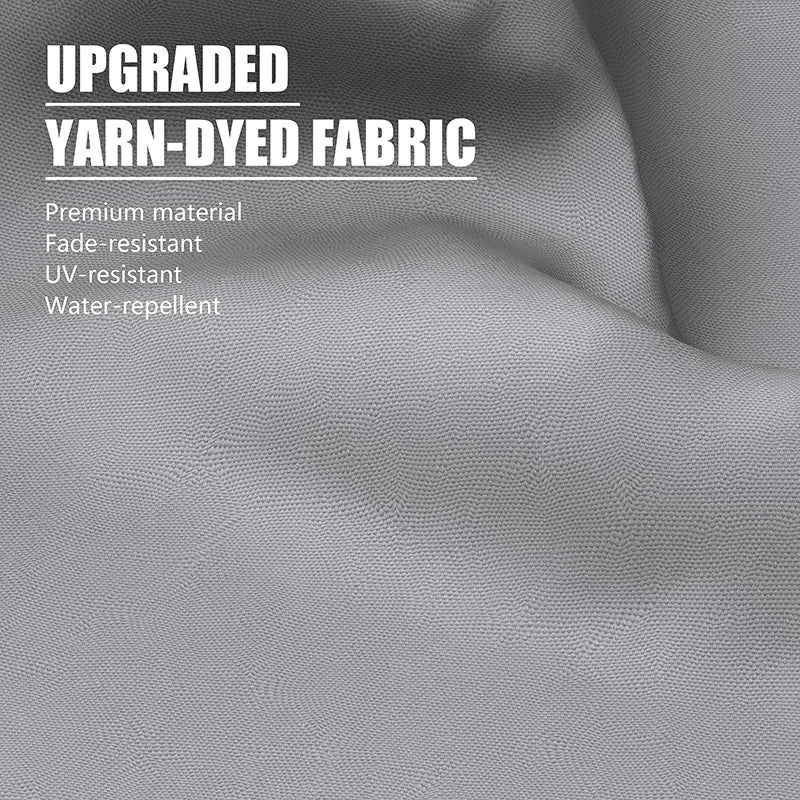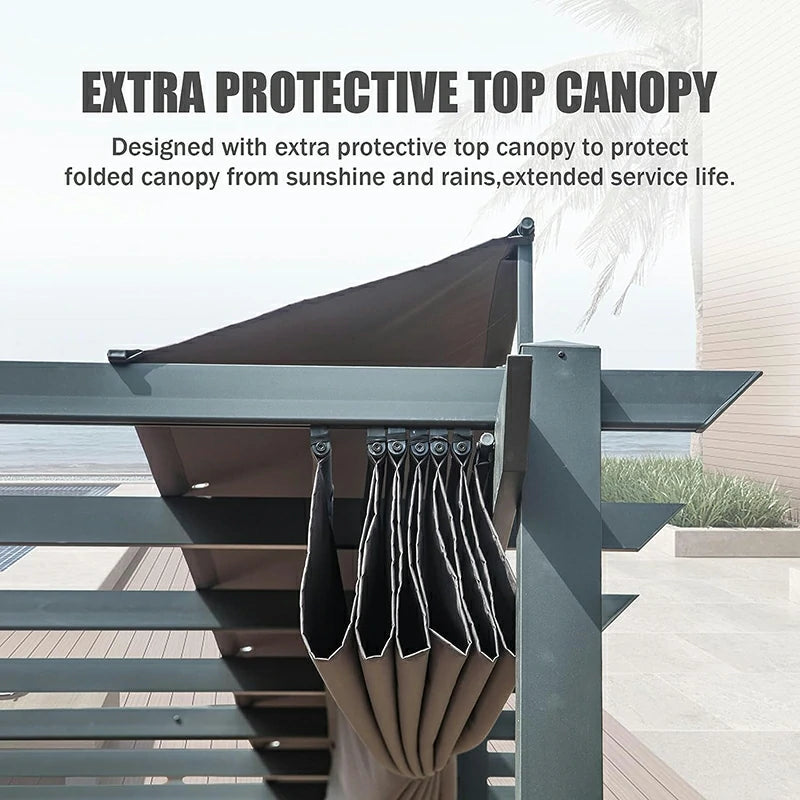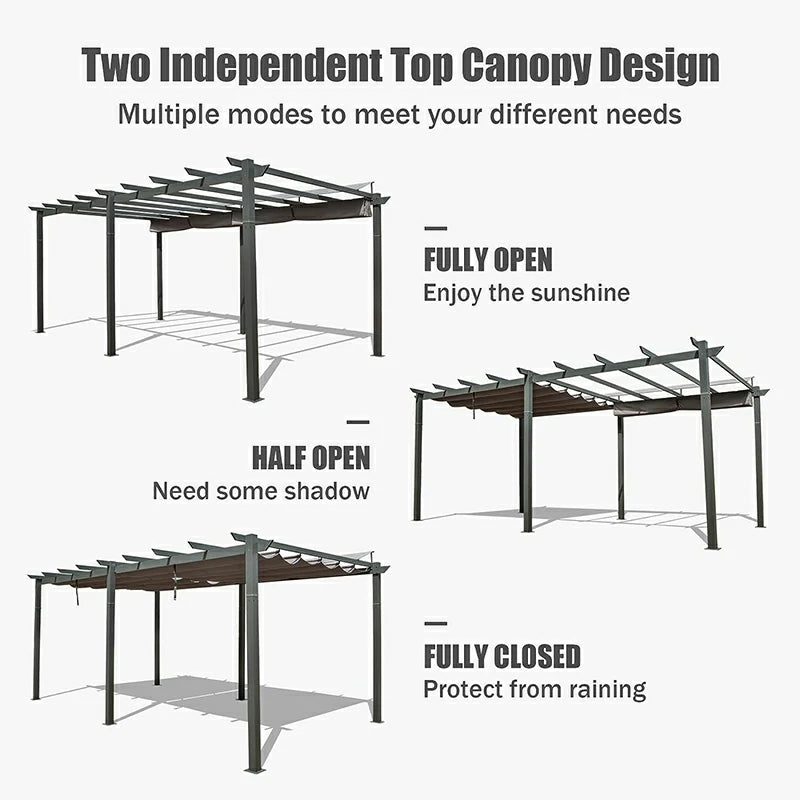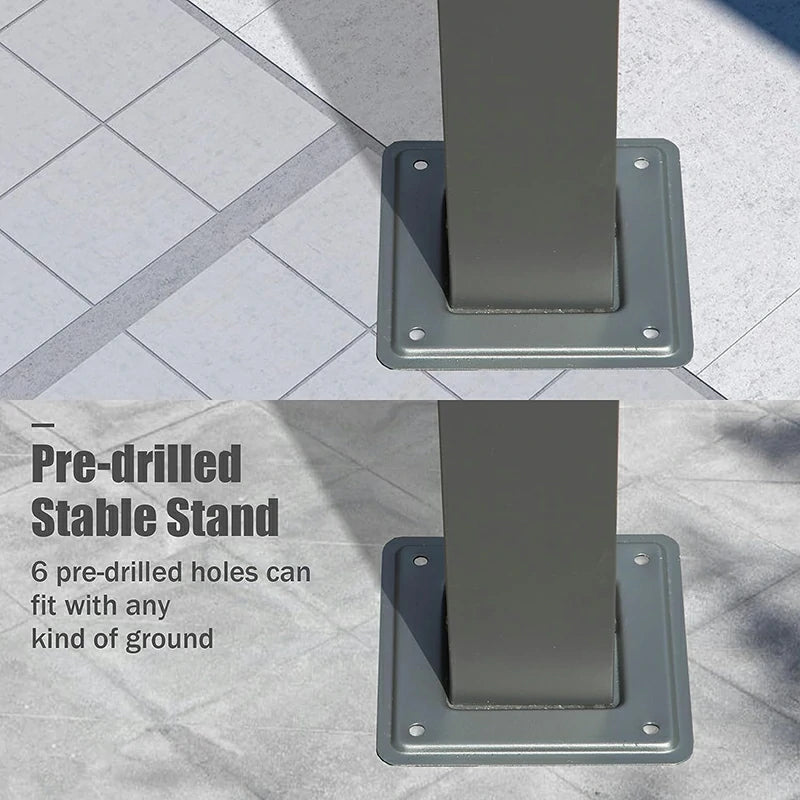 Aluminum Outdoor Retractable Pergola
SKU: LGMD1532
Installation Services: 
Pergola can be difficult to install, we recommend qualified technicians. Please visit 
HANDYBUDDY to schedule your installation services.
Are you ready to transform your outdoor space into a haven of comfort and style? Look no further than the Domi Outdoor Living Outdoor Retractable Pergola with Sun Shade Canopy. Designed to enhance your porch, garden, beach, or patio, this pergola provides a perfect blend of functionality and aesthetics.

Stylish and Functional Design
Crafted with modern aesthetics in mind, this pergola boasts a sleek and sophisticated design that adds a touch of elegance to any outdoor setting. The gray color complements various decor styles, making it a versatile addition to your space. Its sturdy aluminum construction ensures durability and longevity, withstanding the test of time and weather elements.


Retractable Sun Shade Canopy
A standout feature of this pergola is its retractable shade canopy. It shades you from the sun's glare, so whether you're reading a book, relaxing, hosting a party, or baking your favorite meal, you can enjoy the cool, comfortable atmosphere.

Multipurpose and Versatile
The Domi Outdoor Living Pergola is not limited to a single function. It serves as a multifunctional space that adapts to your needs. Use it as a sheltered area for your patio furniture, creating an inviting lounge space for relaxation. Set up a cozy outdoor dining area for memorable gatherings with family and friends. It can also function as a grill gazebo, protecting your barbecue station from the elements, allowing you to savor outdoor cooking year-round. The possibilities are endless with this versatile pergola.

Unwind and Reconnect
In this fast-paced world, finding moments of tranquility is essential for our well-being. The Domi Outdoor Living Pergola provides the ideal space for unwinding and reconnecting with yourself and loved ones. Turn your outdoor area into a haven for meditation, yoga, or simply enjoying a cup of coffee while immersing yourself in the sights and sounds of nature. Create lasting memories with intimate gatherings or make it a place for quality time with family, away from distractions and the noise of daily life.

Built to Last
Constructed with high-quality materials, this pergola is designed to withstand various weather conditions, from scorching summers to rainy seasons. The aluminum frame provides exceptional durability, ensuring that your pergola remains sturdy and reliable, even in challenging environments. Say goodbye to worries about rotting, warping, or rusting that often plague traditional pergolas. The Domi Outdoor Living Pergola is built to last.

Effortless Maintenance
With our pergola, you can spend more time enjoying your outdoor space and less time on maintenance. The aluminum construction requires minimal upkeep, making it a hassle-free addition to your home. Simply wipe it down with a damp cloth or hose it off occasionally to keep it looking pristine. Spend your weekends embracing the outdoors rather than laboring over tedious maintenance tasks.

Peace of Mind Warranty
We stand behind the quality of our products, which is why the Domi Outdoor Living Pergola comes with a peace of mind warranty. Rest assured that your investment is protected, and in the unlikely event that any issues arise, our dedicated customer service team is here to assist you.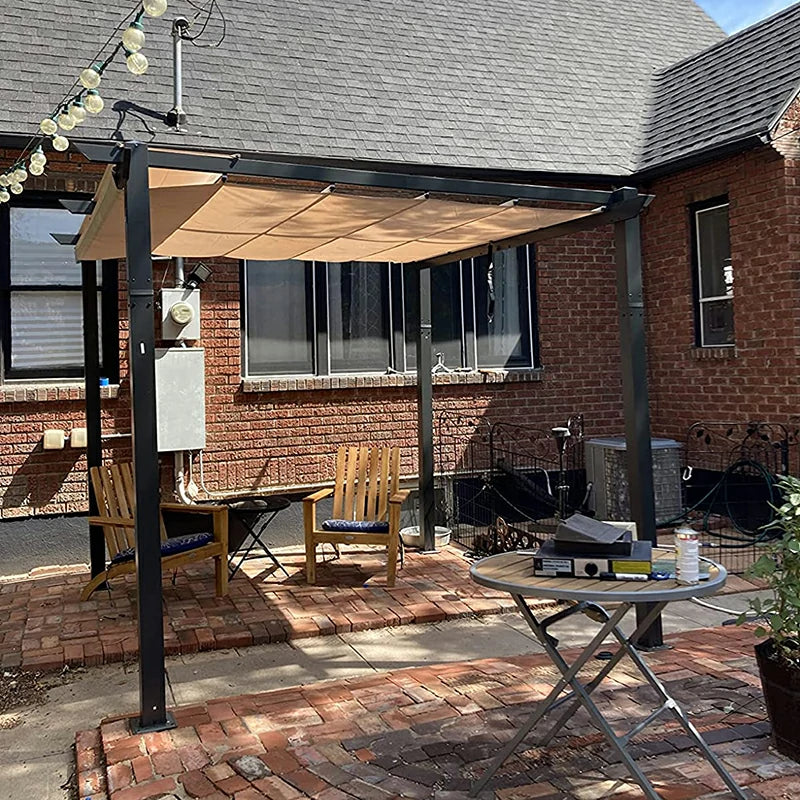 This product has no reviews yet.