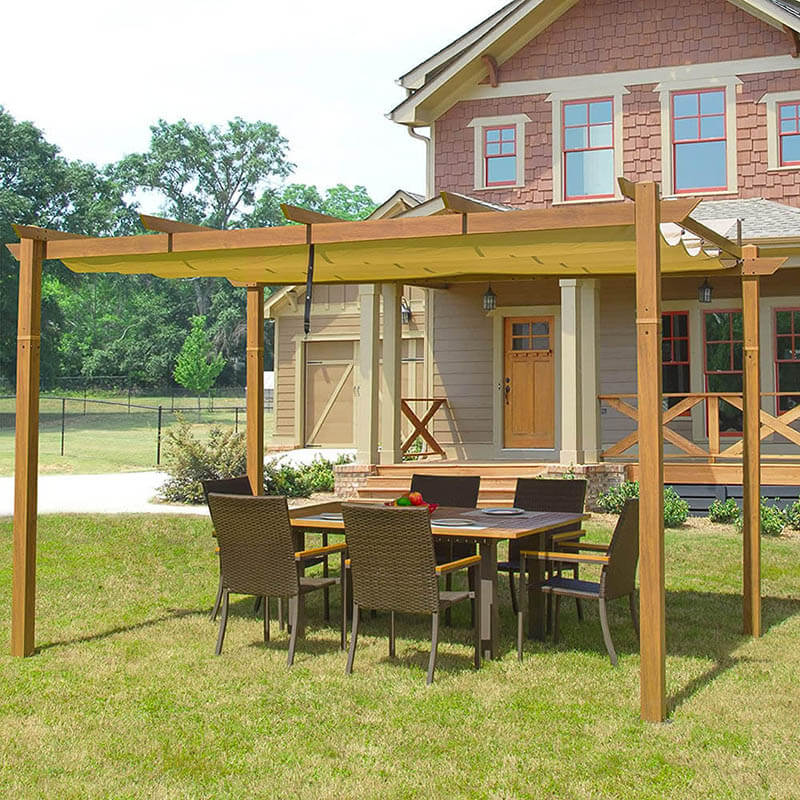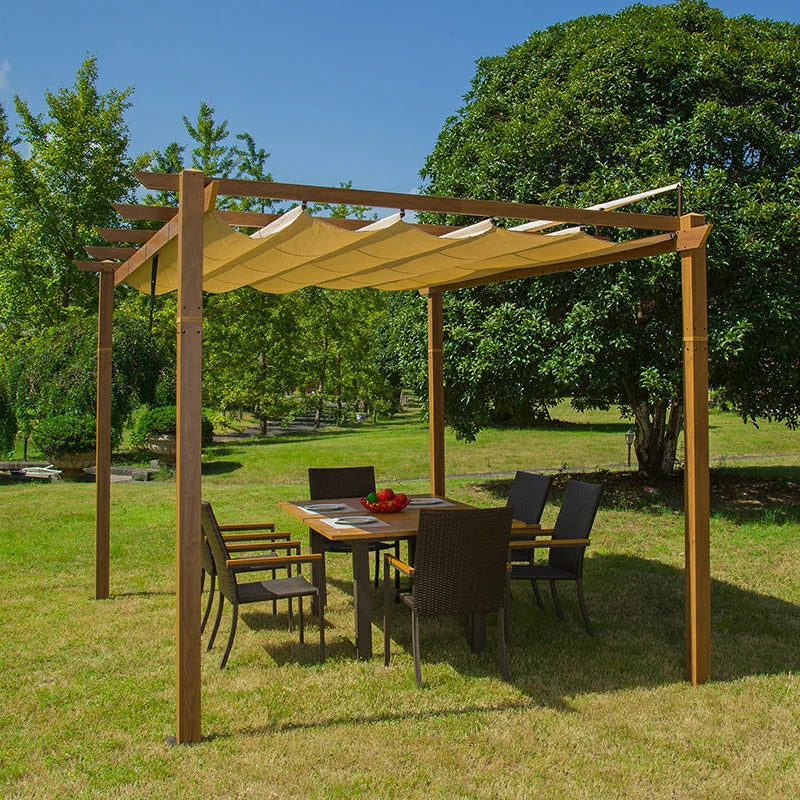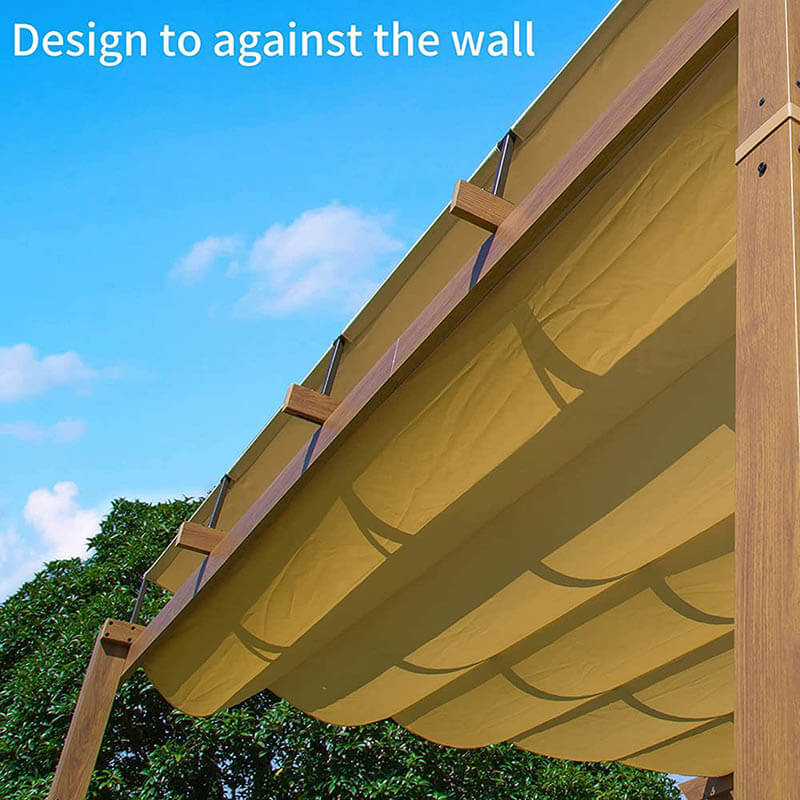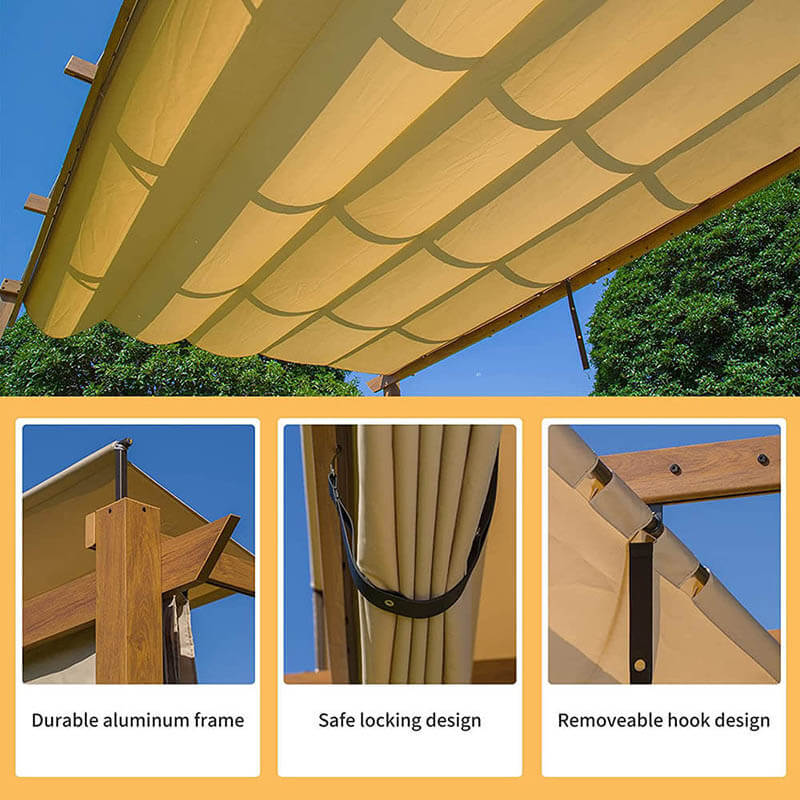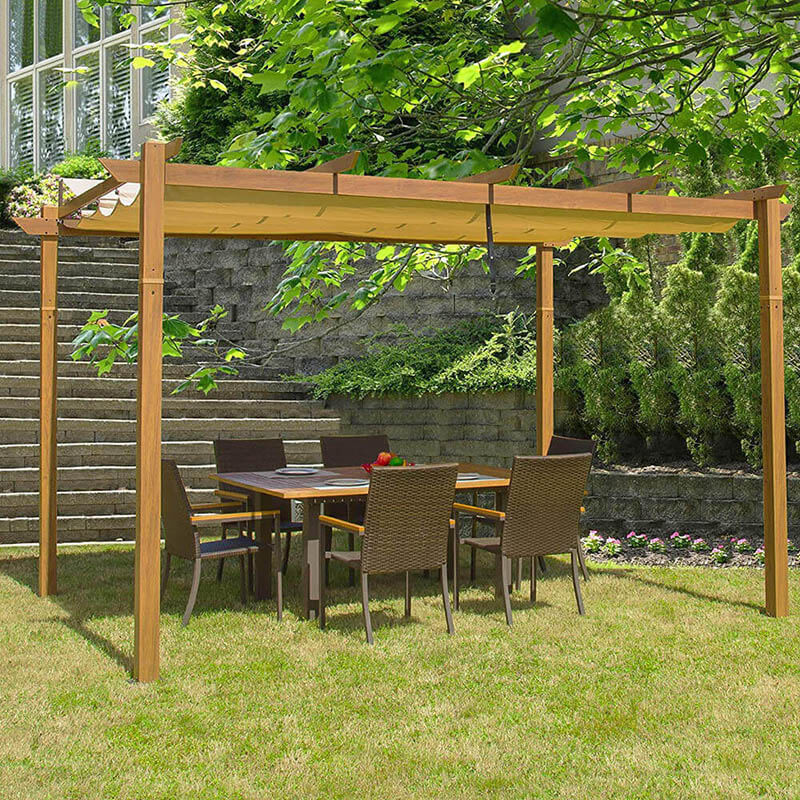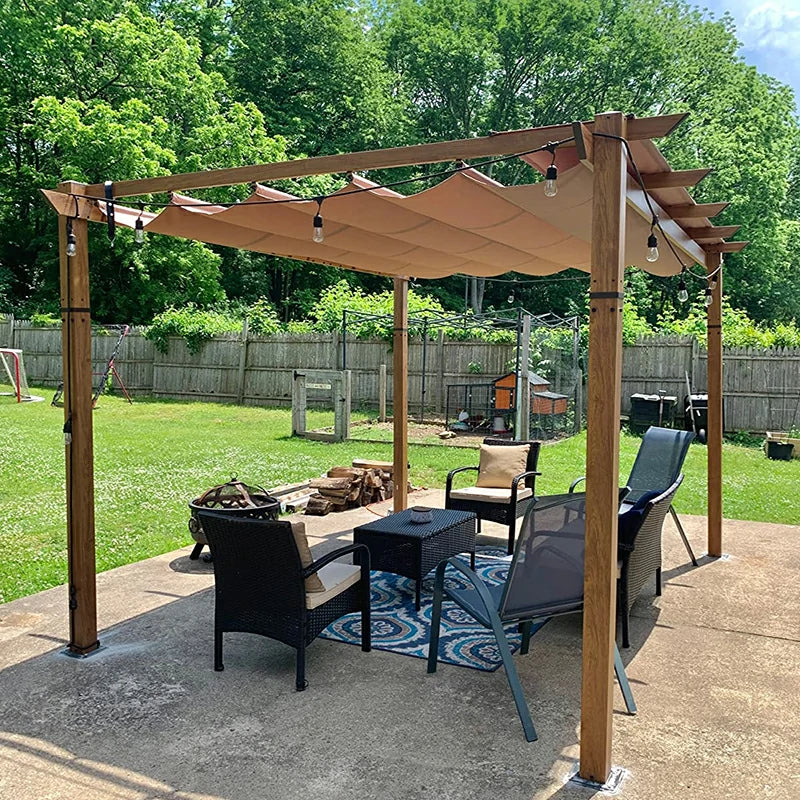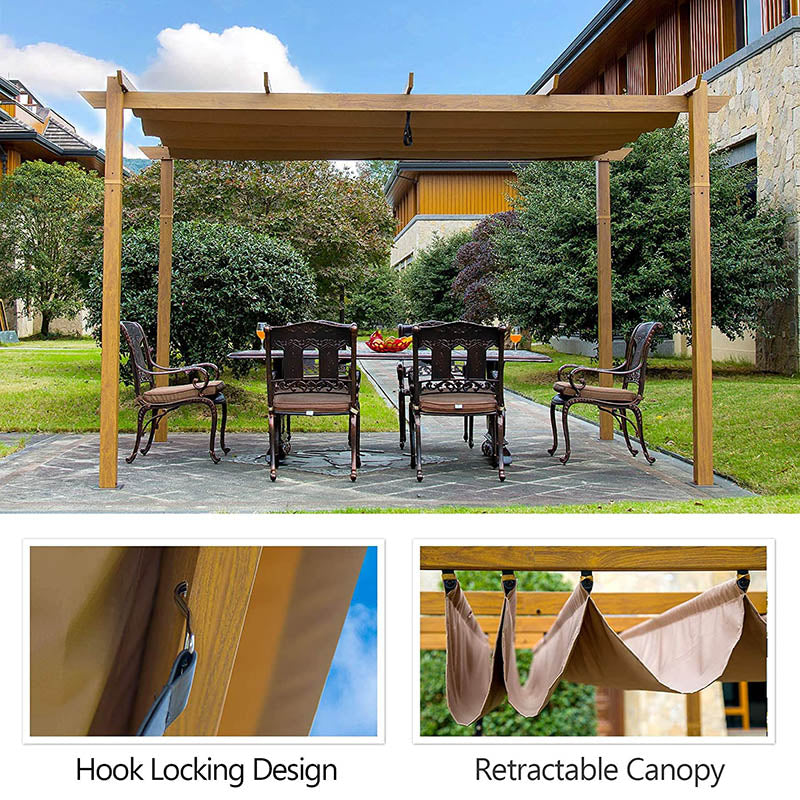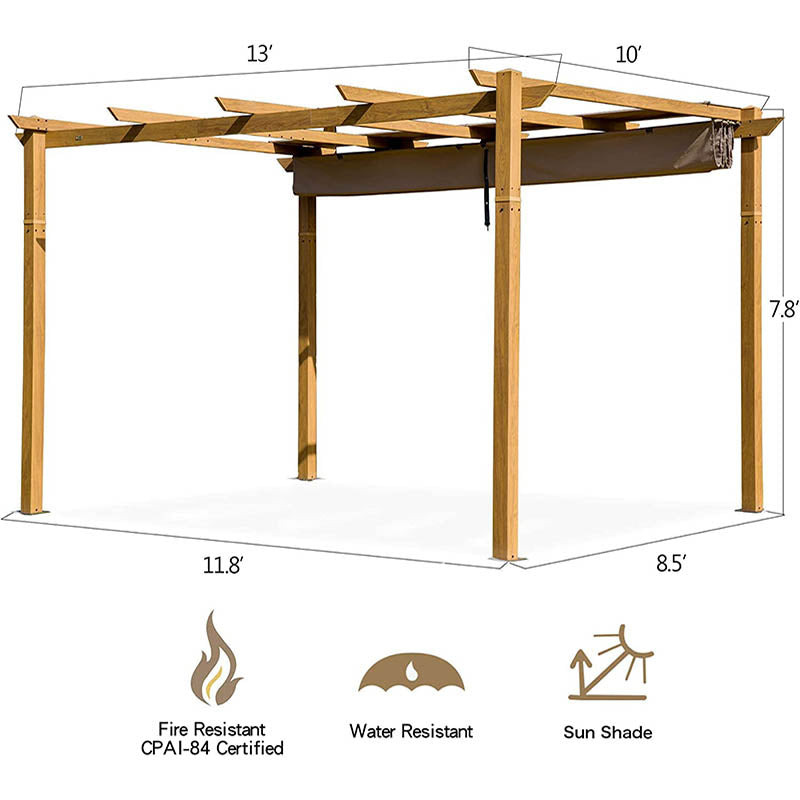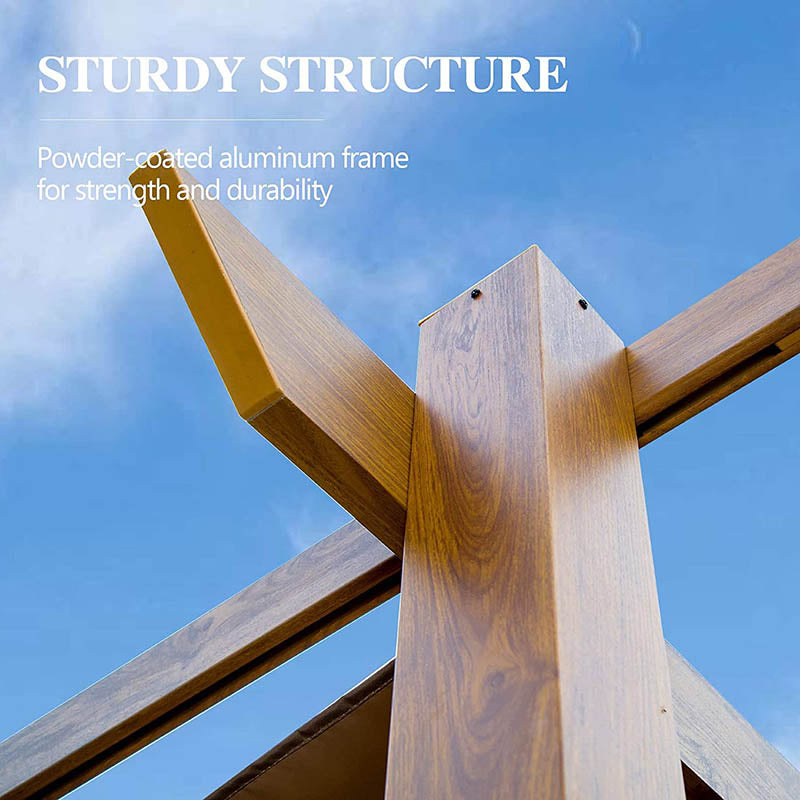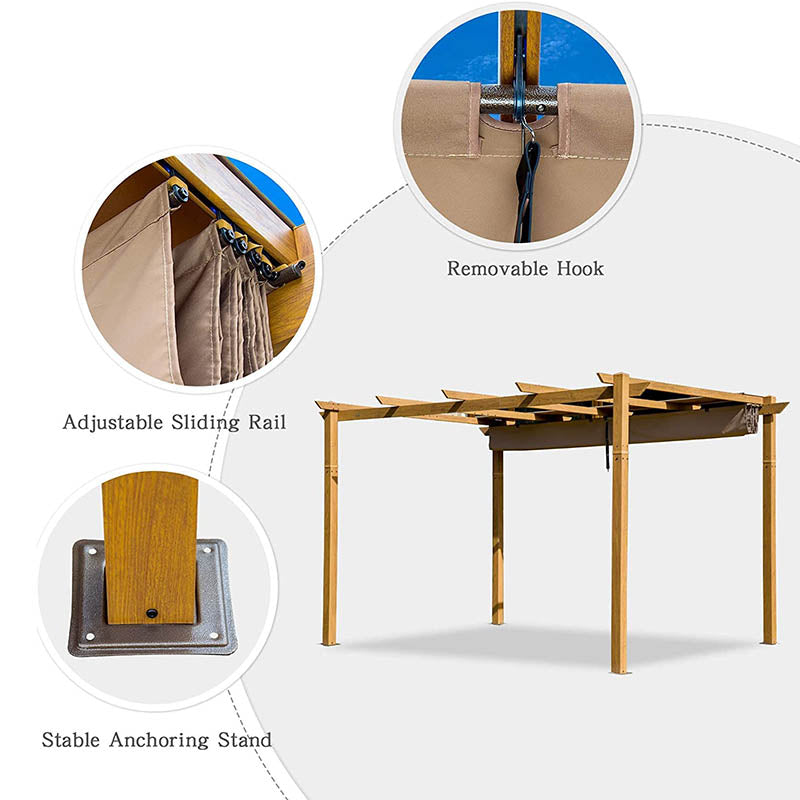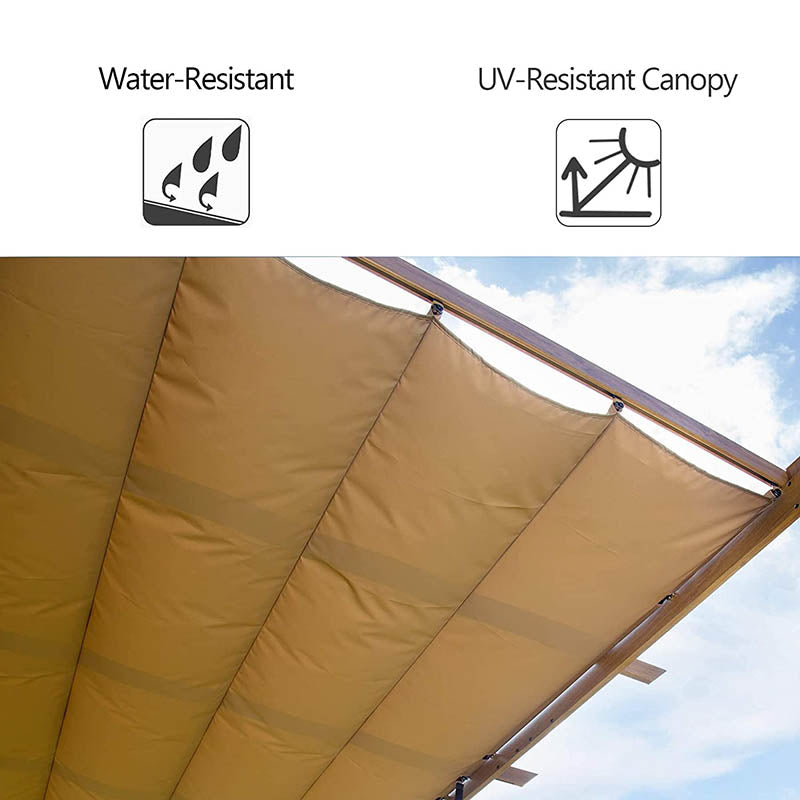 Fabric Top Pergola Wood-looking
SKU: LGMD1562A
Product Specifications:
Brand: Domi outdoor living
Material: Aluminum
Item Dimensions LxWxH: 157.2 x 110.4 x 94.8 inches
Water Resistance Level: Waterproof
Installation Services: Pergola can be difficult to install, we recommend qualified technicians. Please visit HANDYBUDDY to schedule your installation services.
Introducing the Domi Outdoor Living Outdoor Retractable Pergola with Sun Shade Canopy! Elevate your outdoor living experience with this modern and stylish pergola that combines functionality with aesthetics. Create a serene oasis in your porch, garden, or beach pavilion where you can relax, entertain, and enjoy the beauty of nature.
With its wood-looking design, this pergola adds a touch of elegance and sophistication to any outdoor space. The pergola's sturdy aluminum structure ensures durability and longevity, allowing you to enjoy its benefits for years to come. Whether you want to create a cozy reading nook, set up a comfortable dining area, or simply unwind with a refreshing drink, this pergola provides the perfect setting.
Don't let unpredictable weather conditions spoil your outdoor activities. The Domi Outdoor Living Outdoor Retractable Pergola comes equipped with a convenient sun shade canopy, offering versatile protection from the elements. Whether it's a scorching summer day or a drizzling rain, you can easily adjust the canopy to provide the right amount of shade and shelter.
The retractable design allows you to customize the level of sun exposure or enjoy an open-air experience when the weather permits. The sun shade canopy is made of polyester which is durable, UV resistant, fade resistant and water-repellent.
Looking to impress your guests with a captivating outdoor setting? The Domi Outdoor Living Outdoor Retractable Pergola is your answer. This pergola serves as a stylish and functional grill gazebo, providing a dedicated space for your grilling adventures. The pergola's design complements any grill setup, making it an attractive focal point in your outdoor entertaining area.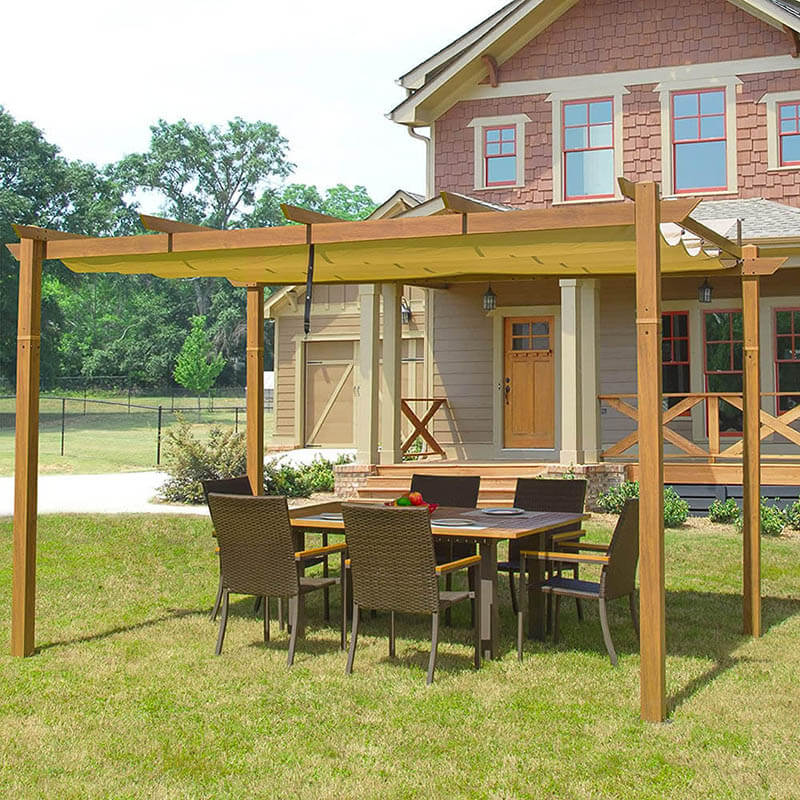 This product has no reviews yet.