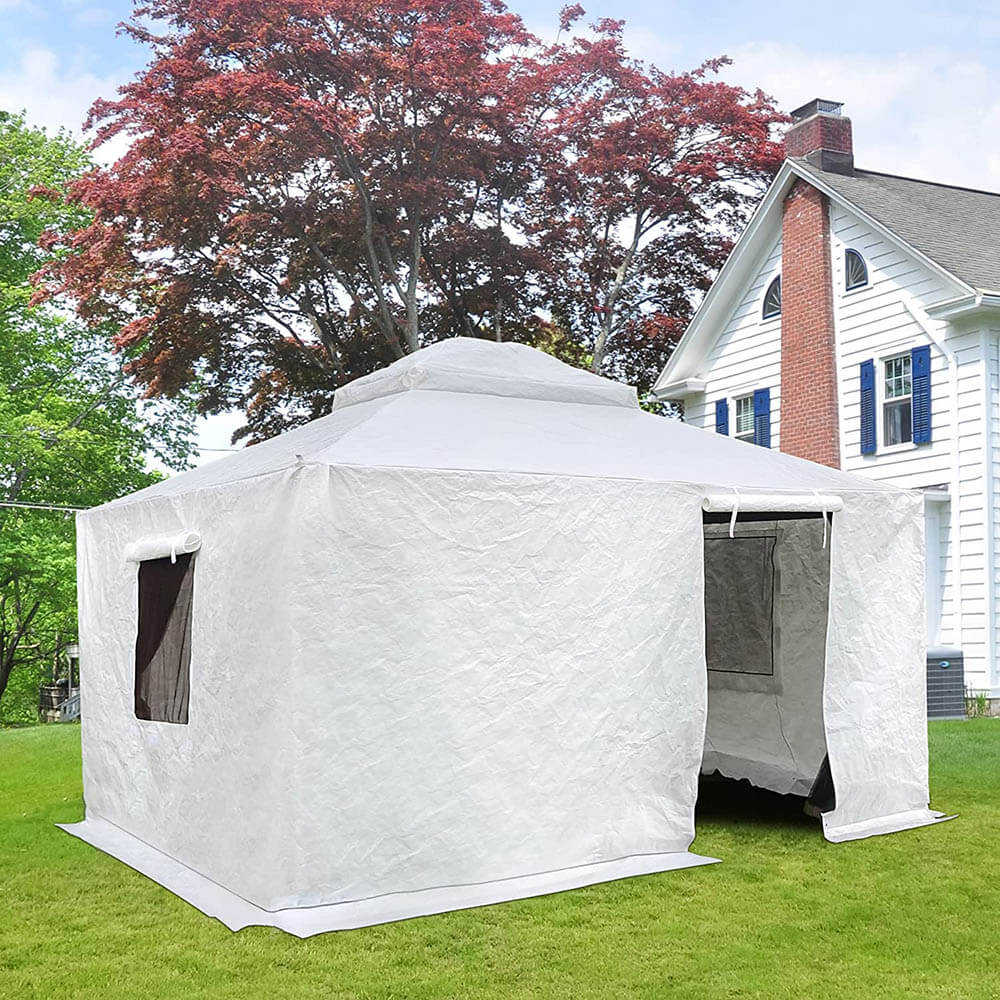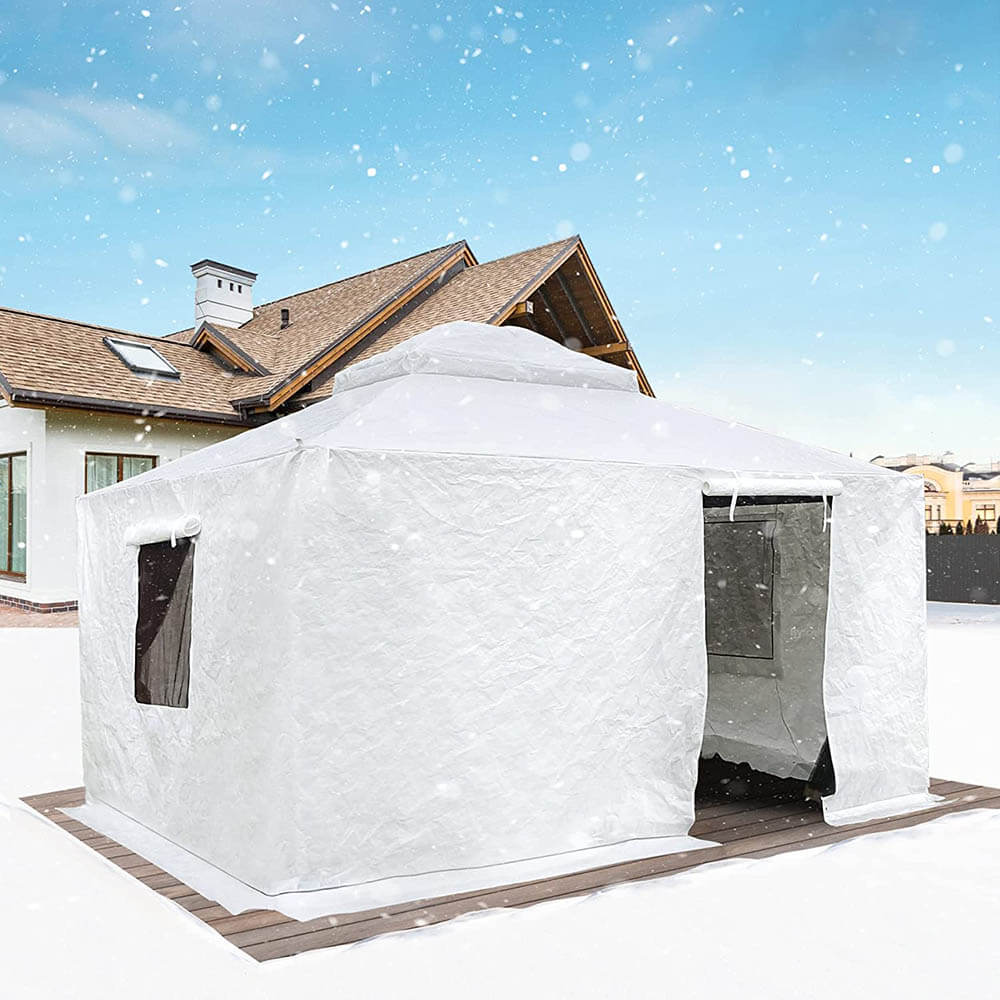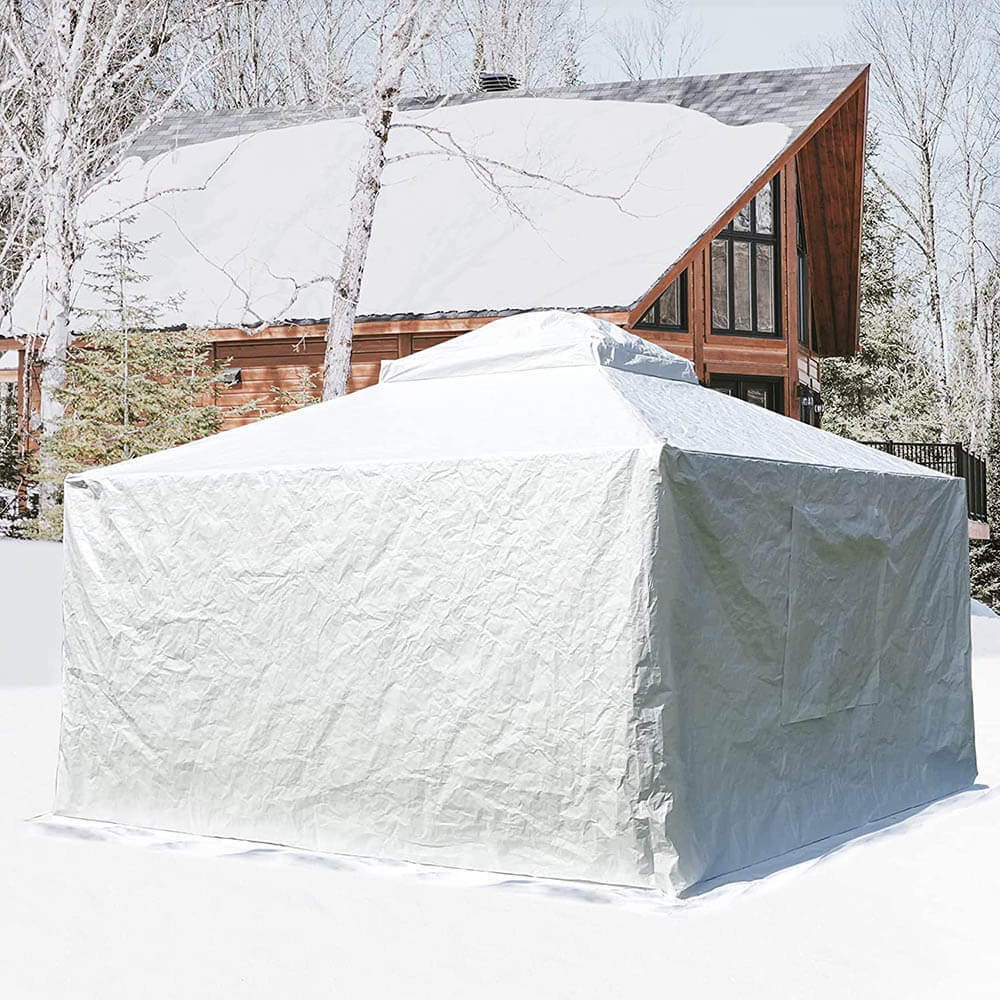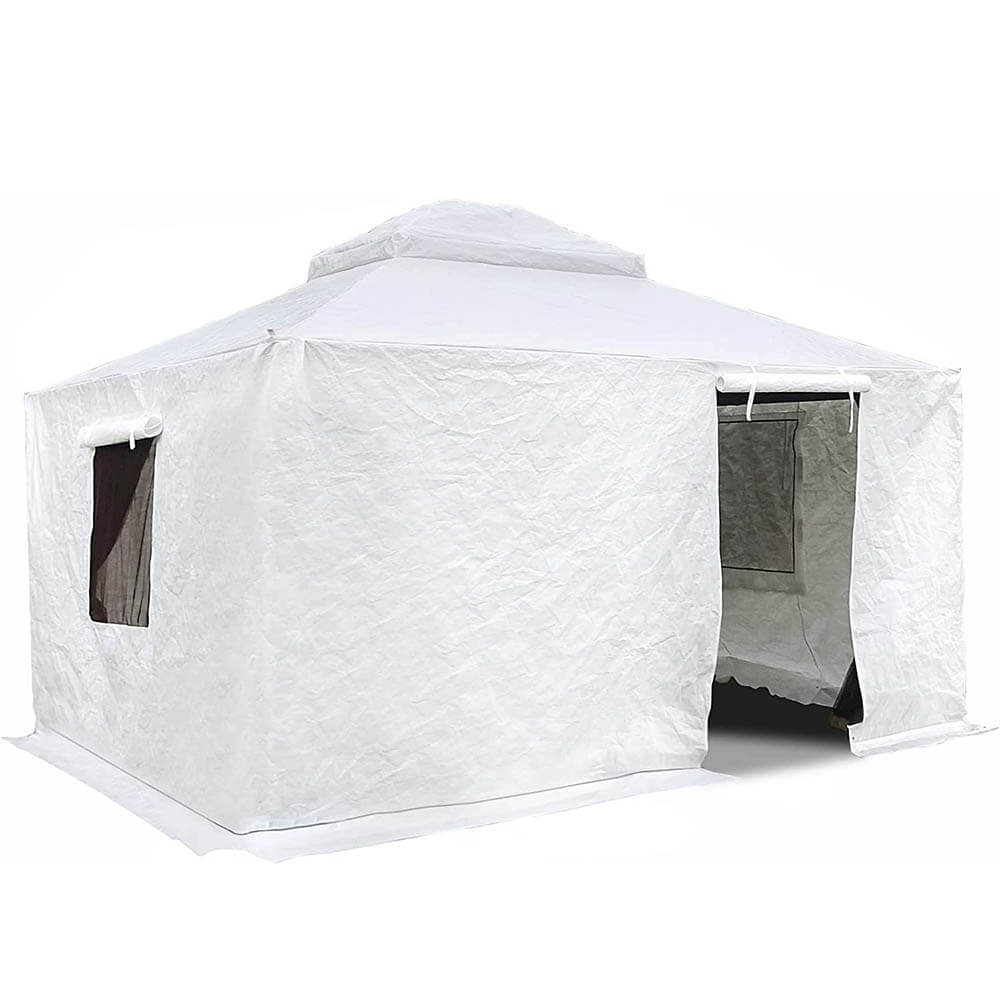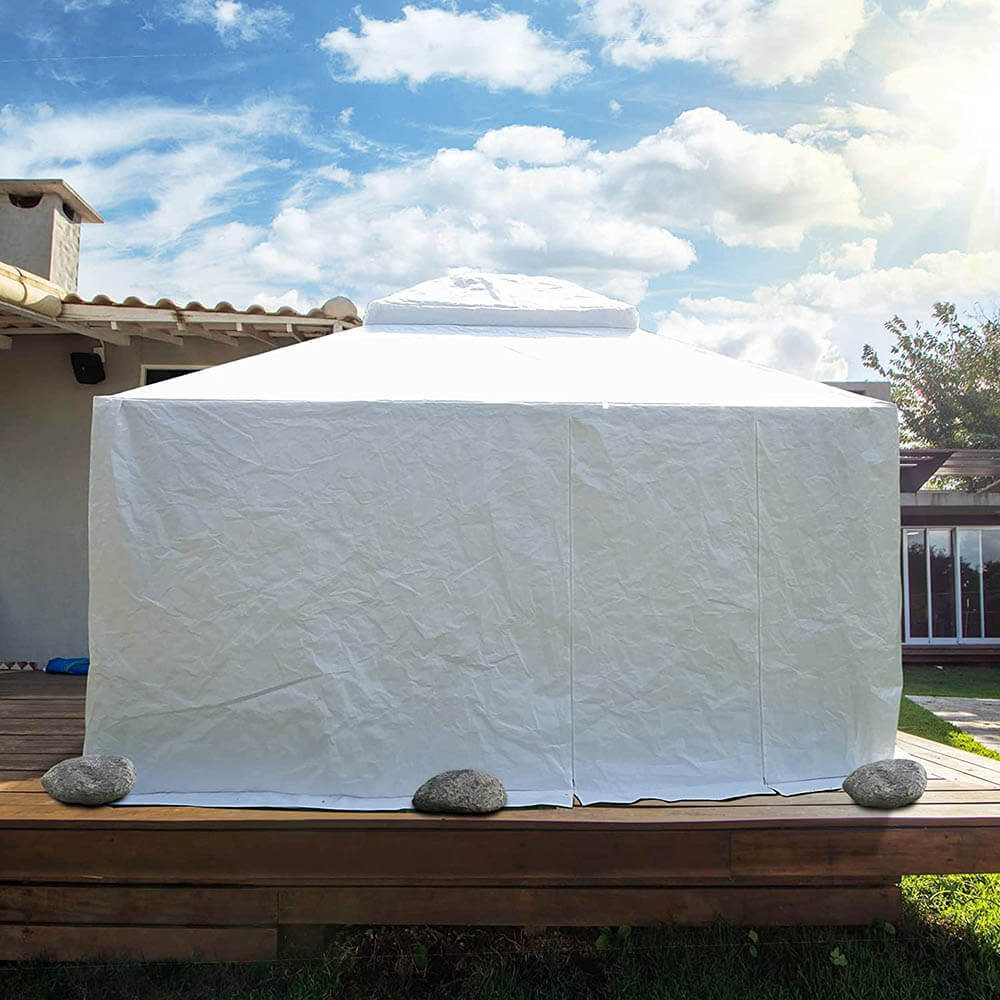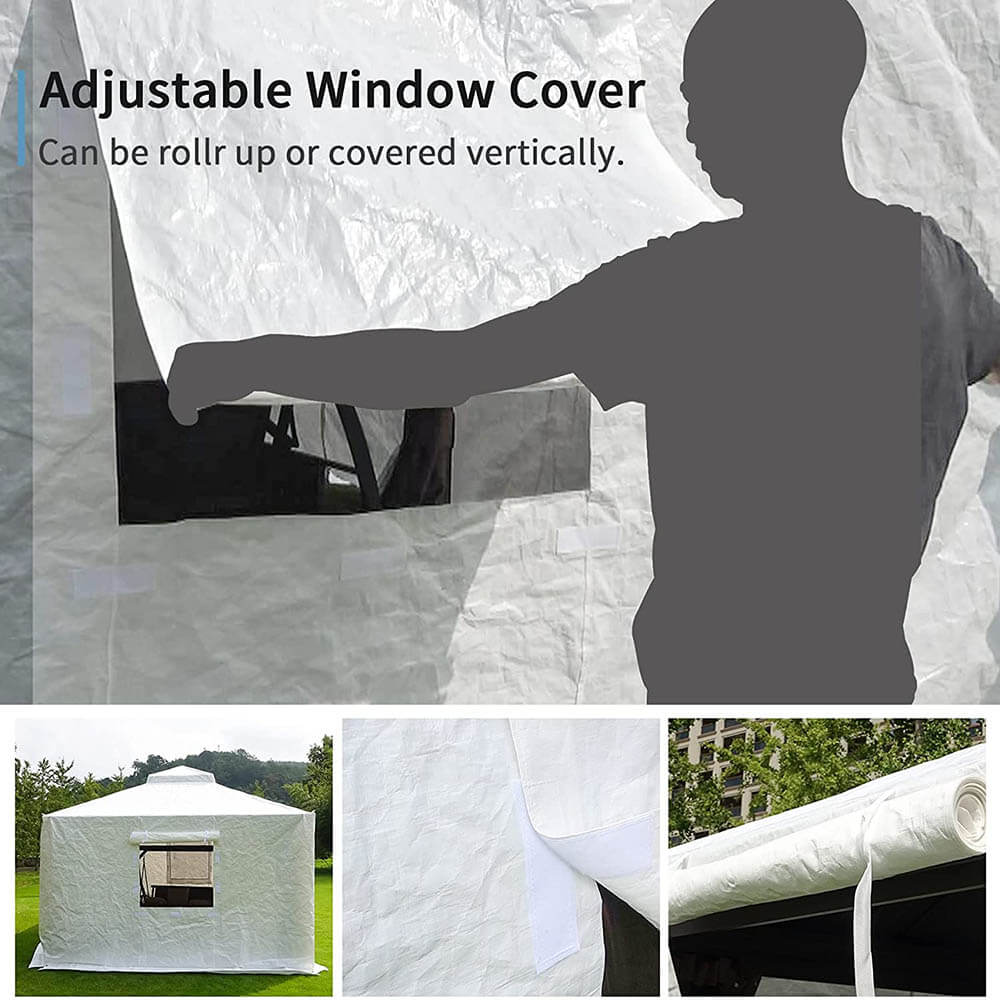 Hardtop Gazebo Cover
SKU: LGMF8160-C
Premium Quality
Domi outdoor living gazebo cover is made of high quality PE material. Easy to clean. It's thick,waterproof and durable,can protect the gazebo in winter.
Convert Gazebo to storage space
In the winter,with the cover,it would be a great place to store all your outdoor lawn furniture, bikes, and other summer gear,make it like a extreme storage space.
Perfect for outdoor gazebo 
With the gazebo cover, snow can slide right off in the winter. The cover for gazebo is waterpfoof, which will protect the gazebo and your storage thing away from bad weather.
Easy for Install
Took 3 adults less than 30 minutes to put on and another 20 minutes to secure it in place. Please put some heavy thing at the base to hold it down and keep leaves and debris from blowing in underneath.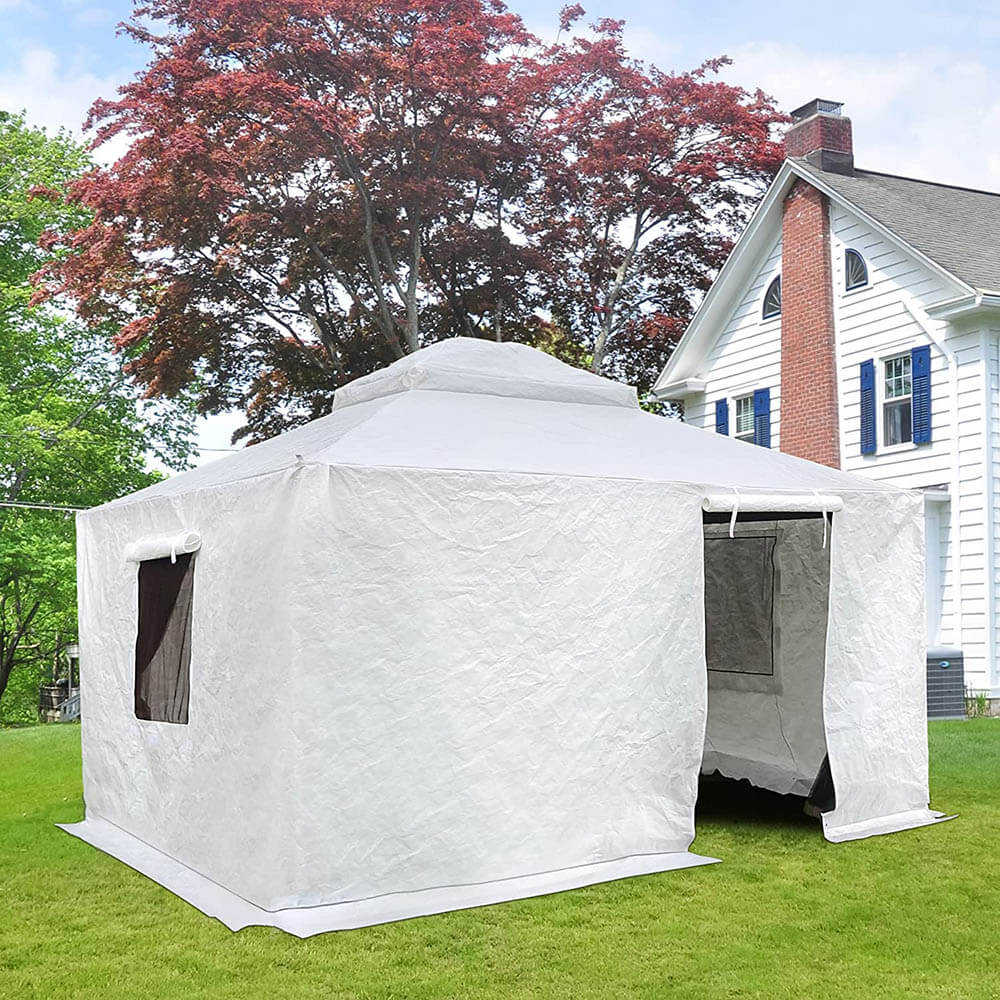 This product has no reviews yet.