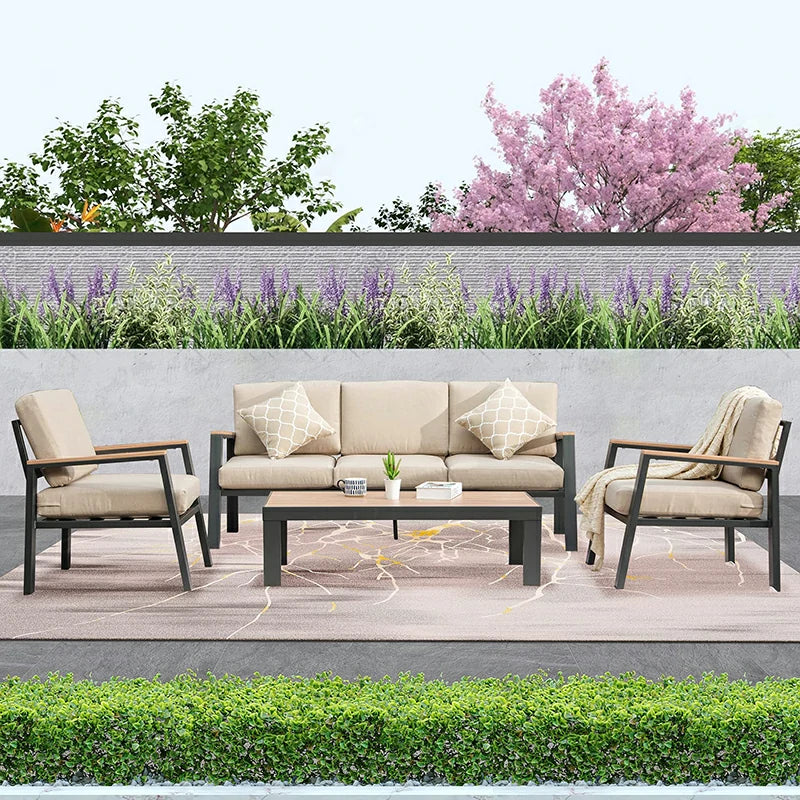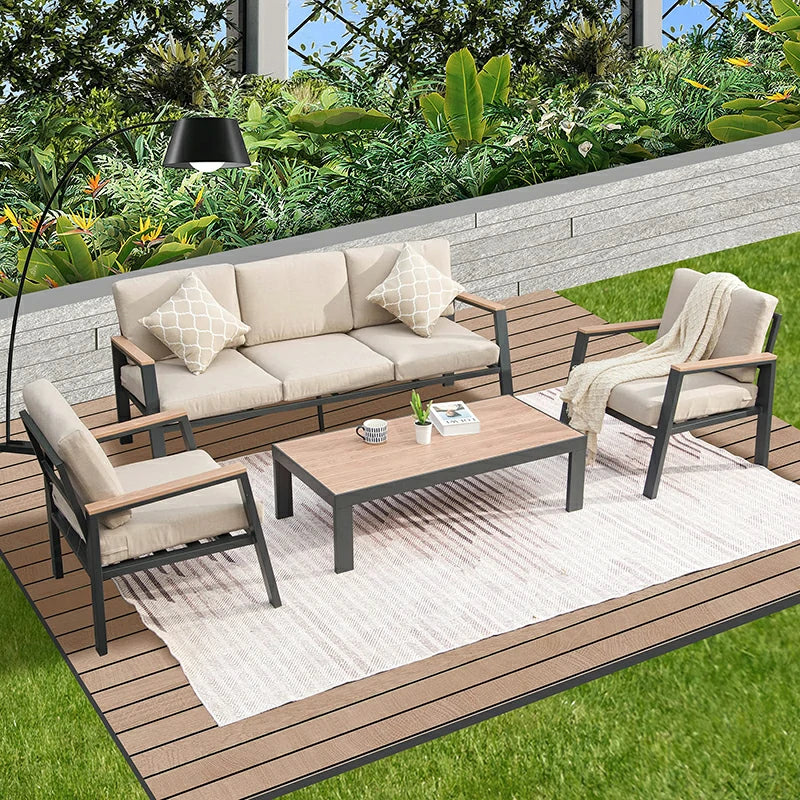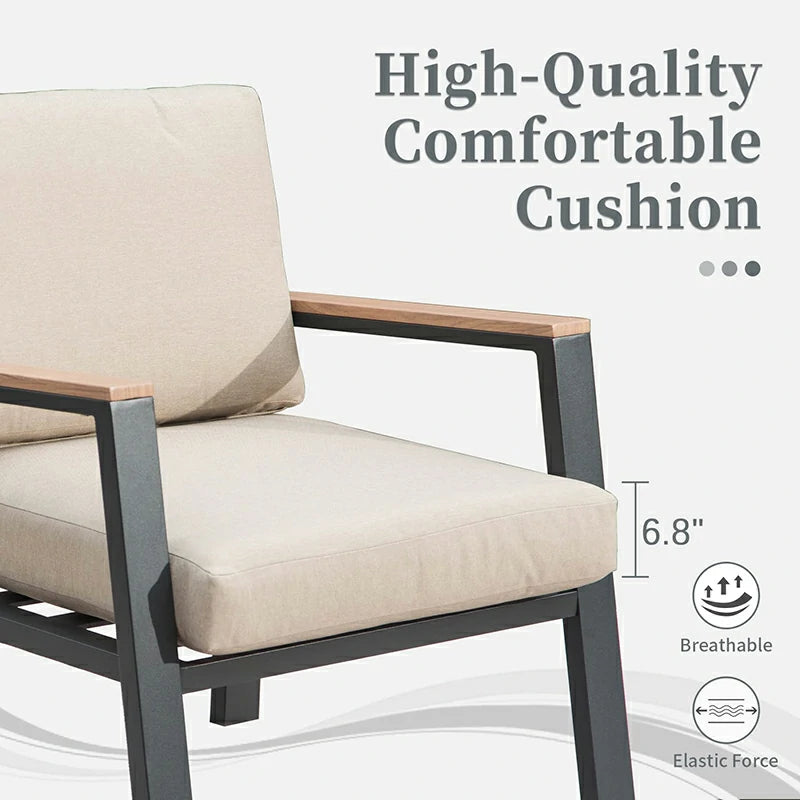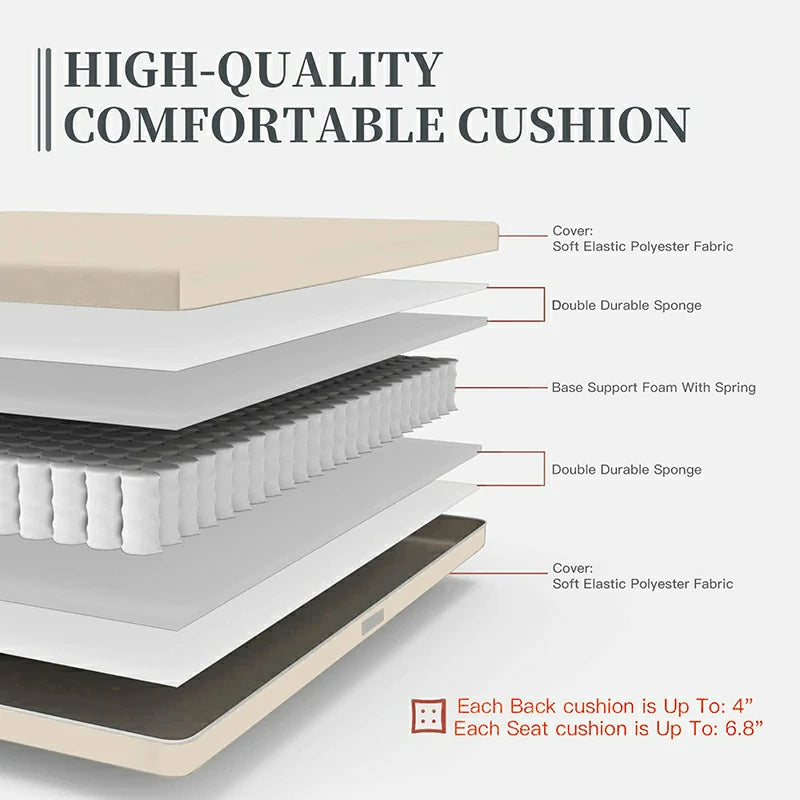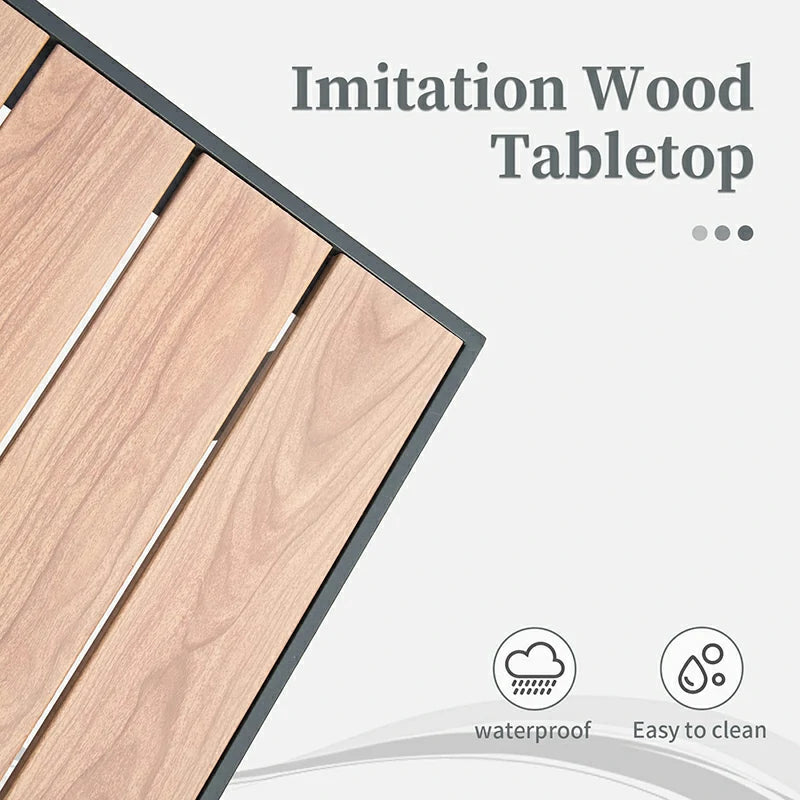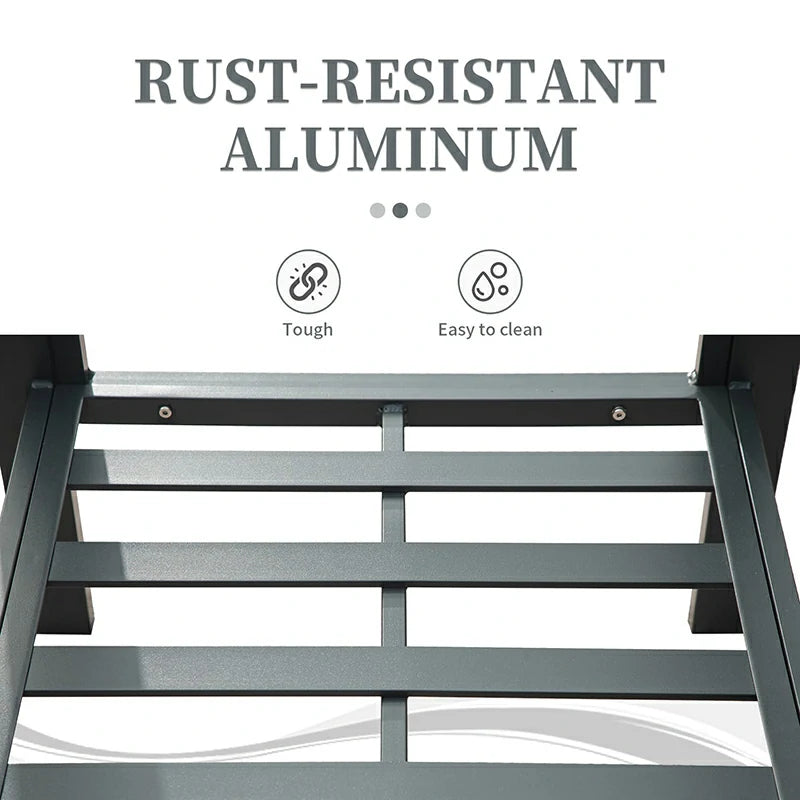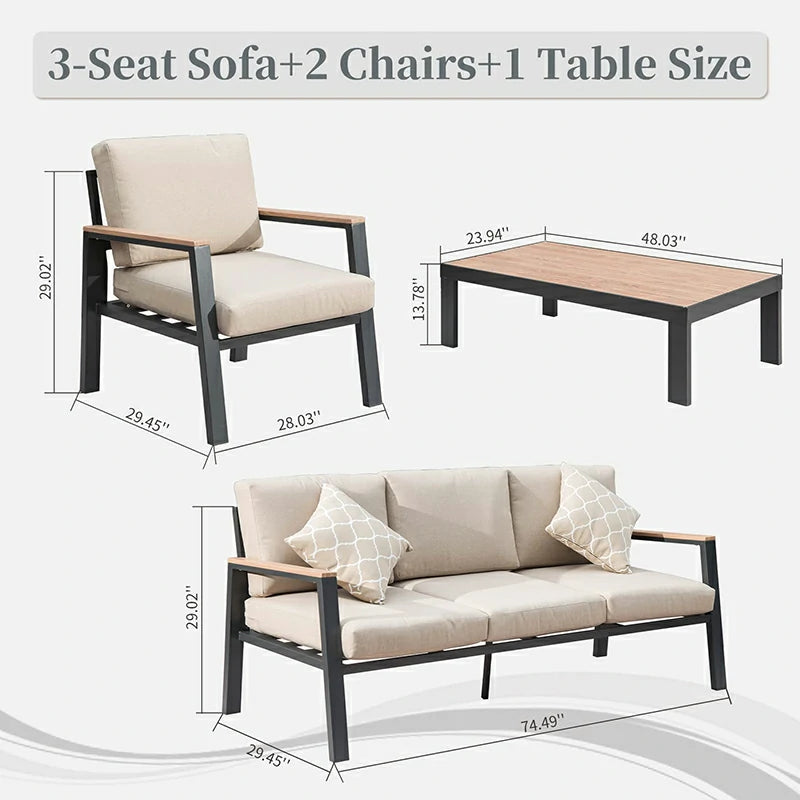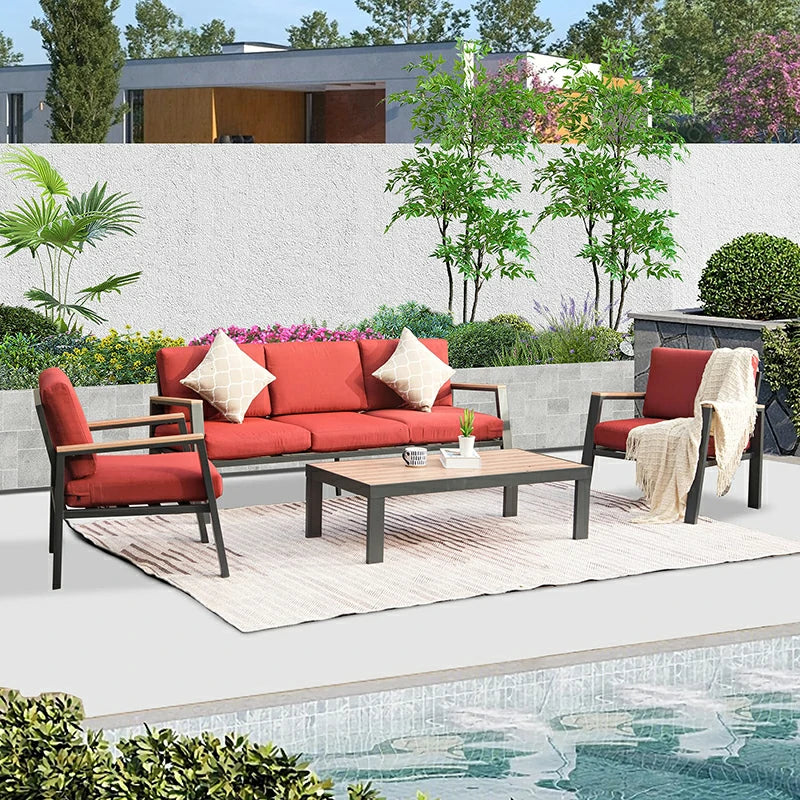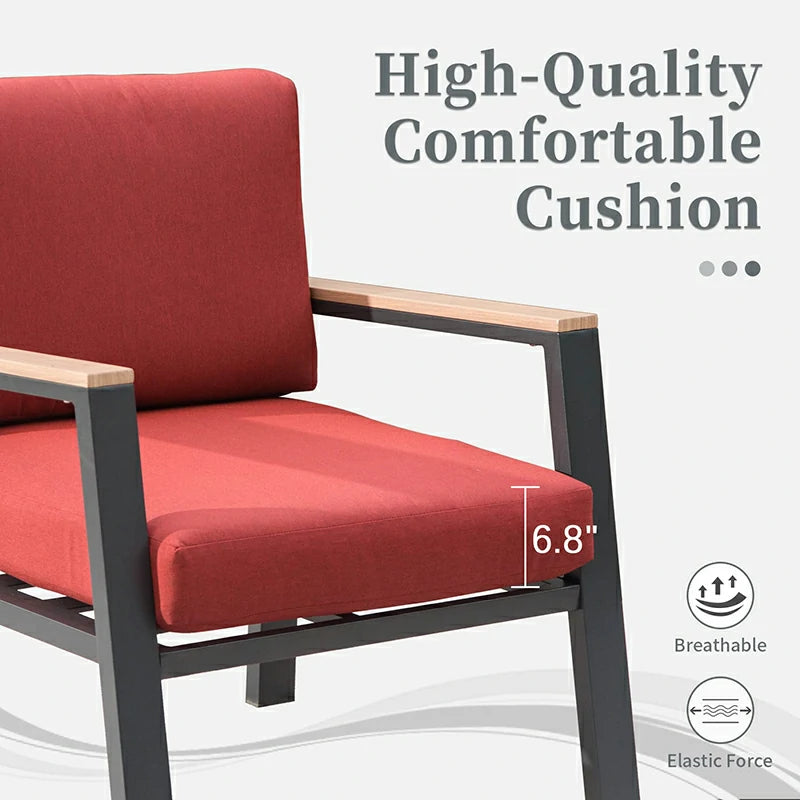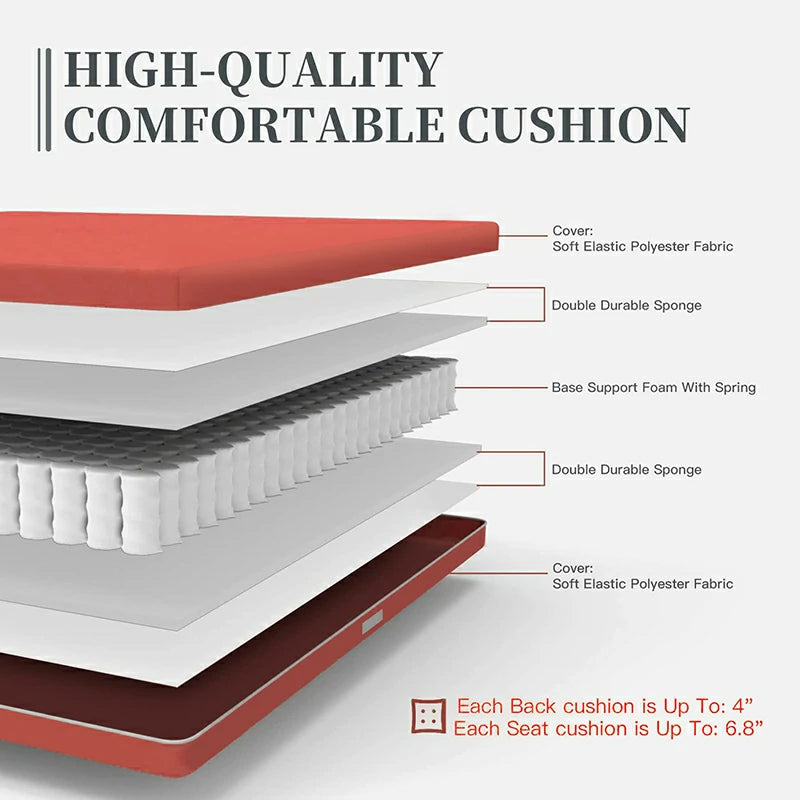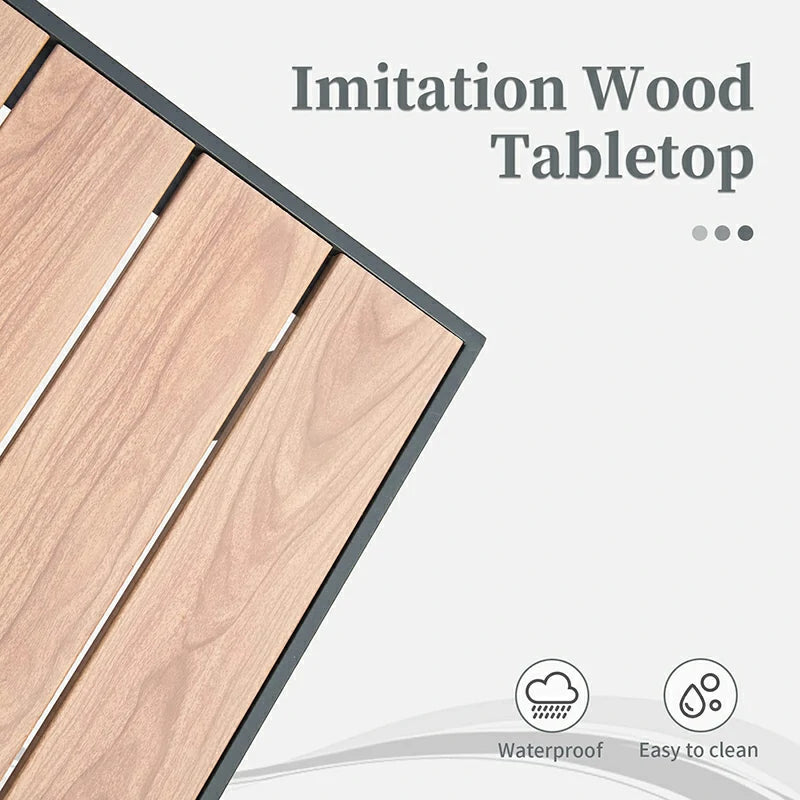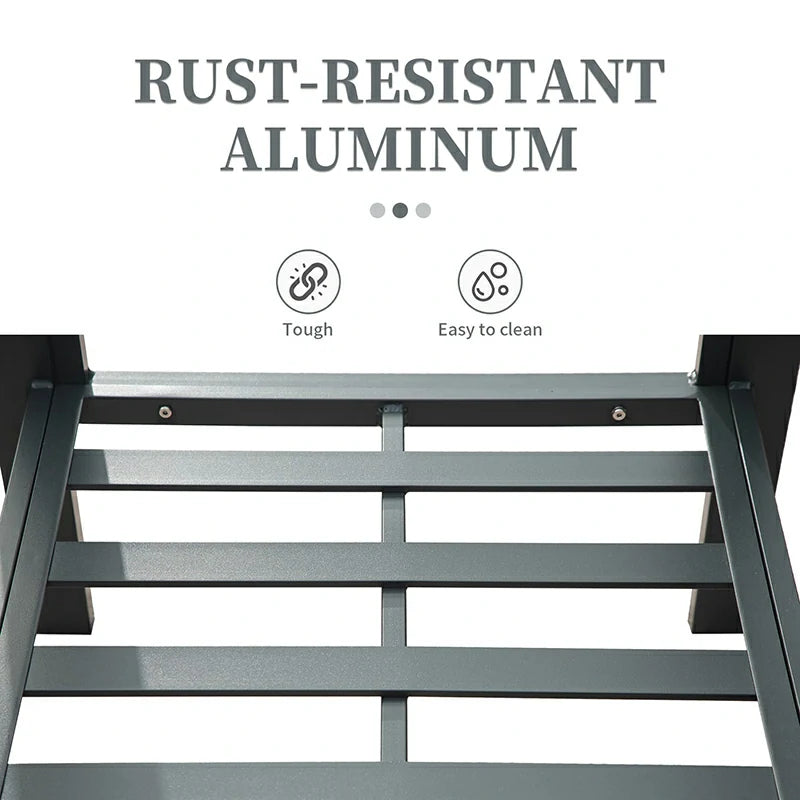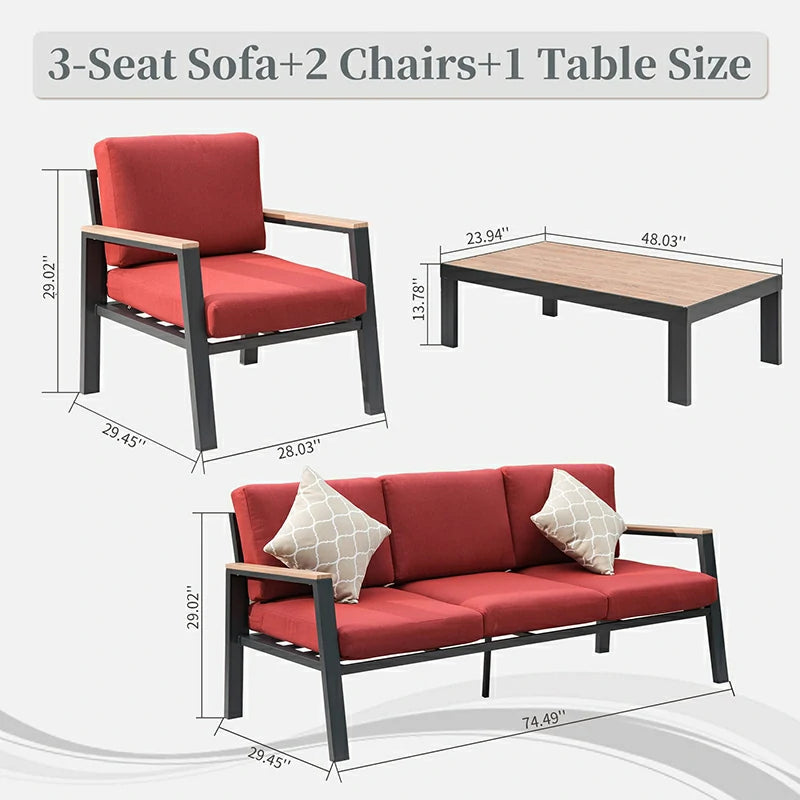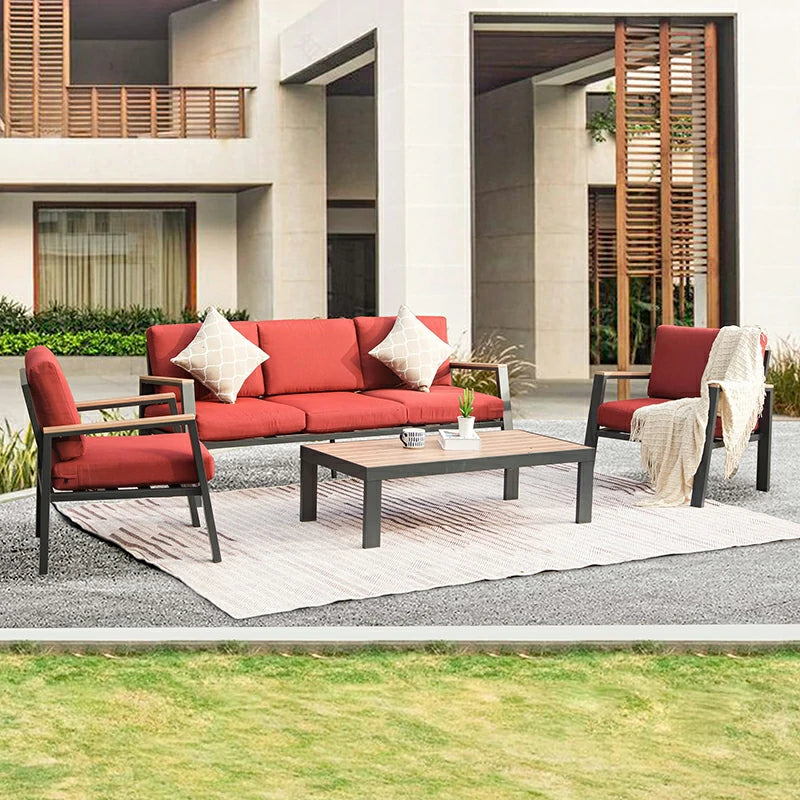 Outdoor Sofa Set
SKU: LCDA0173A+ LCDA0172A+ LTFA5222-K
Product Specifications:

Brand: Domi Outdoor Living
Frame Material: Aluminum and Rattan
Weight:

117.5

 Pounds
Color: Khaki or Red
Elevate your outdoor living experience with the Domi Outdoor Living Patio Furniture Sets. This 4-piece ensemble is designed to transform your patio into a luxurious retreat. Crafted with precision, the set features a sleek aluminum sofa, accompanied by two chairs and a table. The high-density padded sponge cushions offer exceptional comfort, allowing you to unwind in style. The splash-resistant fabric in a captivating khaki or red color adds a vibrant touch to your outdoor space. Embrace the perfect blend of durability, elegance, and comfort with this remarkable patio furniture set.
Unwind in Luxurious Comfort
Experience the epitome of relaxation with the Domi Outdoor Living Patio Furniture Sets. The centerpiece of this collection is the three-seat sofa, exquisitely designed to provide unparalleled comfort. Sink into the high-density padded sponge cushions and let your worries fade away. Whether you're sipping your morning coffee or hosting a soirée, this sofa ensures a luxurious and comfortable seating experience. Escape the hustle and bustle of everyday life as you immerse yourself in pure relaxation on this thoughtfully crafted outdoor furniture.
Stylish Design That Endures
Upgrade your outdoor aesthetic with the sleek and durable design of the Domi Outdoor Living Patio Furniture Sets. Crafted from aluminum, this set exudes a contemporary elegance that will elevate the style of your patio. The clean lines and sophisticated curves create a visually appealing ensemble, while the sturdy construction ensures long-lasting durability. With its weather-resistant properties, this patio furniture set withstands the elements, maintaining its beauty for years to come. Make a statement and impress your guests with the perfect combination of style and endurance.
Create Your Outdoor Oasis
Unleash your creativity and design your own outdoor oasis with the Domi Outdoor Living Patio Furniture Sets. This versatile 4-piece set allows you to customize your space according to your preferences. The two chairs and table provide flexibility to create intimate conversation areas or spacious seating arrangements for larger gatherings. The splash-resistant fabric in khaki and red adds a vibrant and inviting touch to your outdoor ambiance. With its easy maintenance and exceptional durability, this patio furniture set offers the perfect canvas to bring your outdoor vision to life. Create a space that reflects your personal style and enjoy outdoor living at its finest.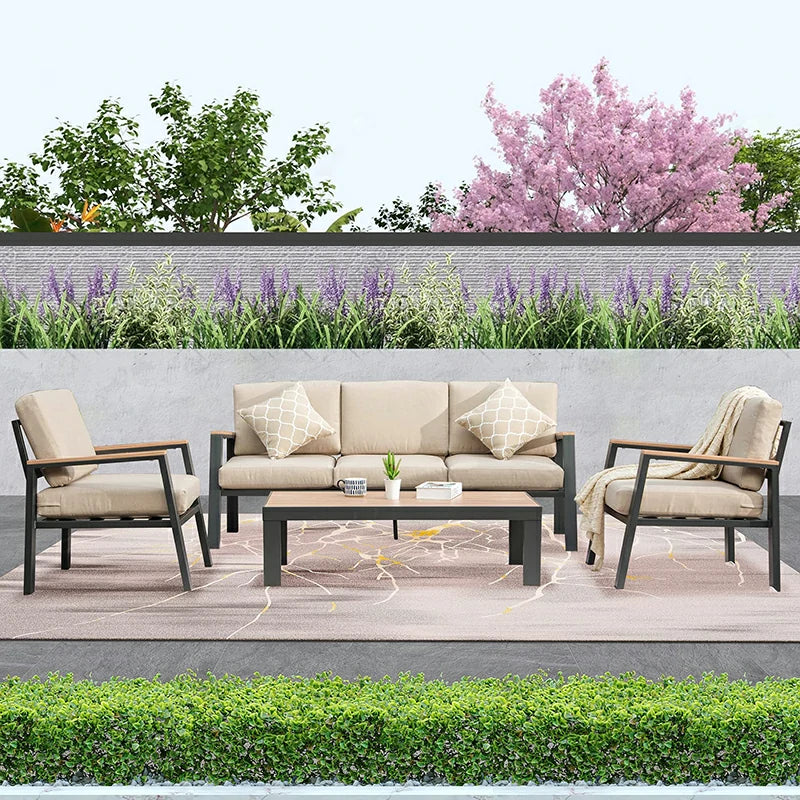 This product has no reviews yet.