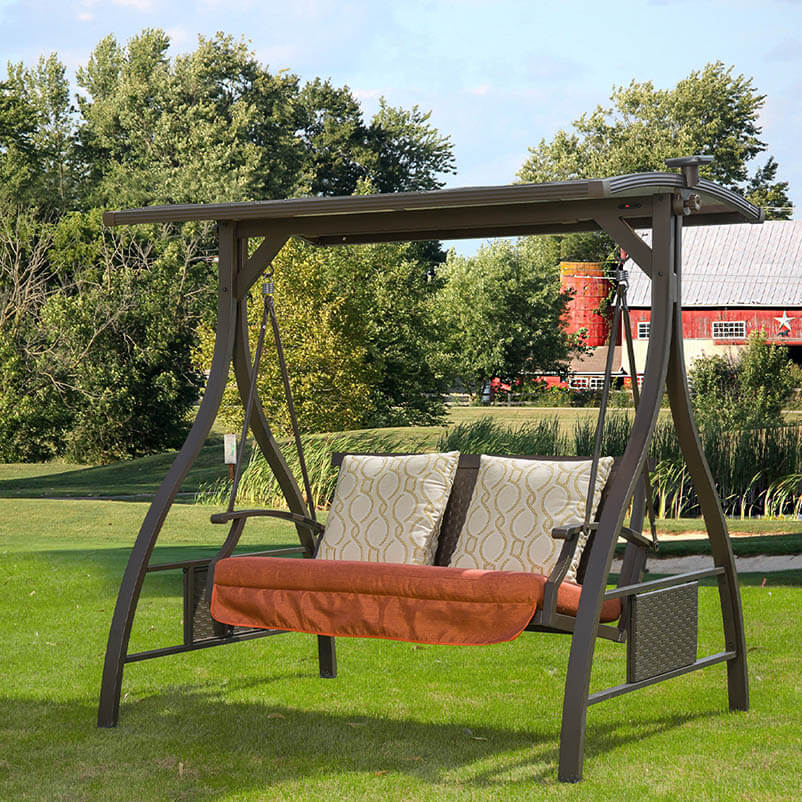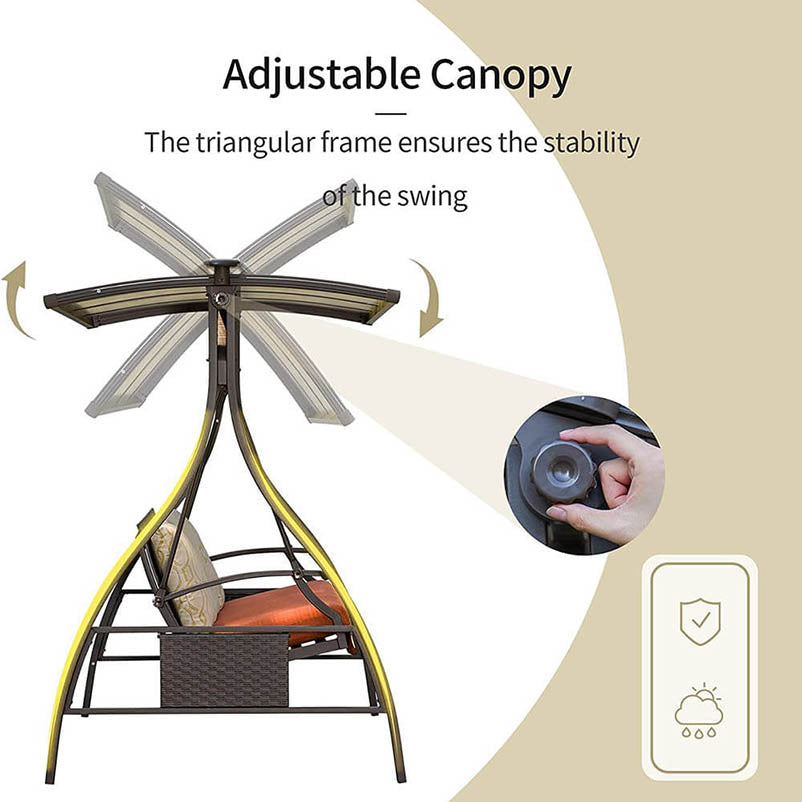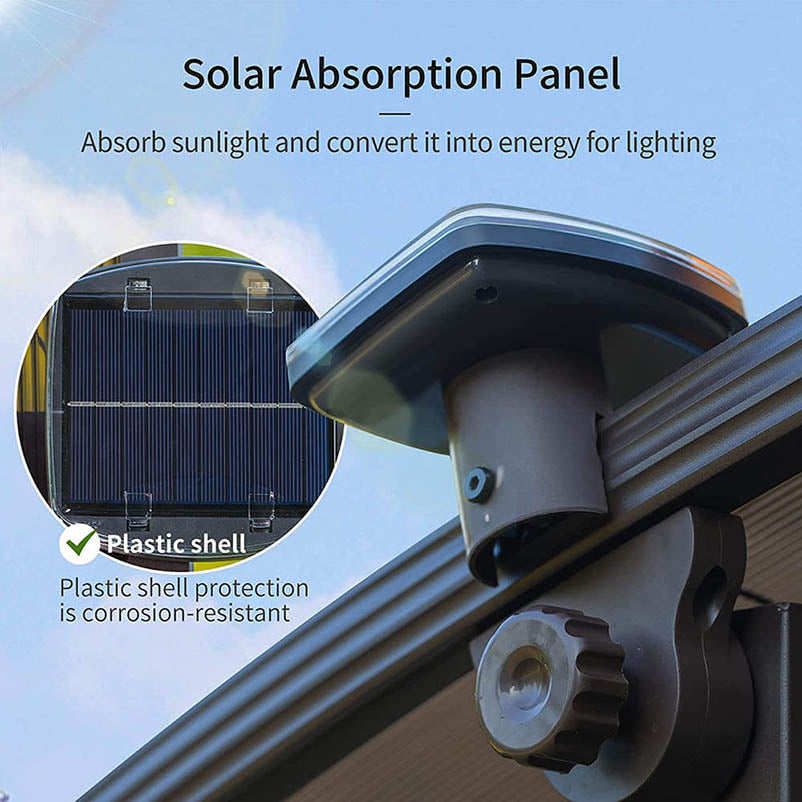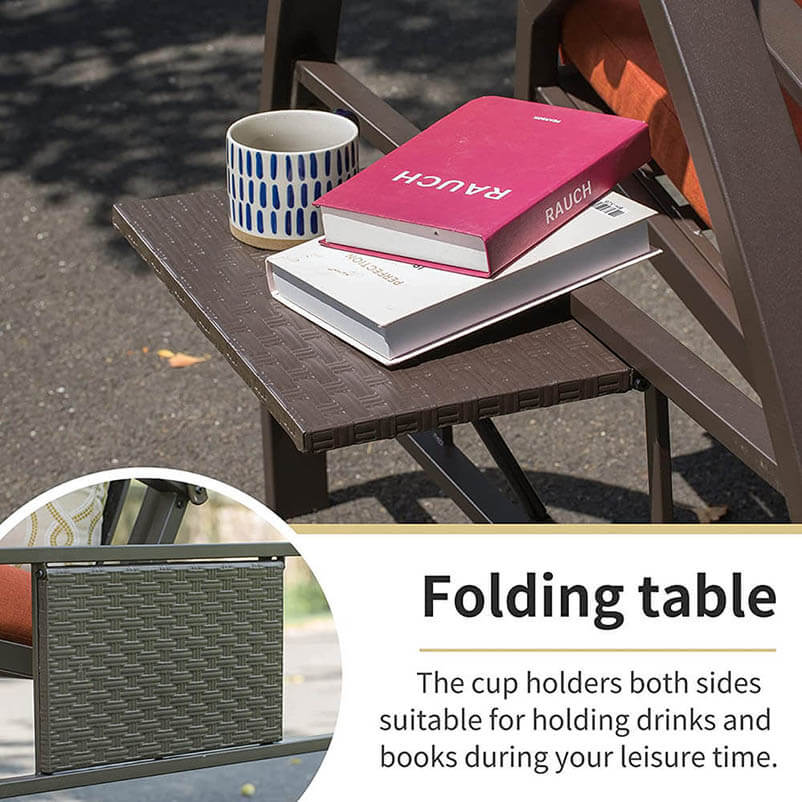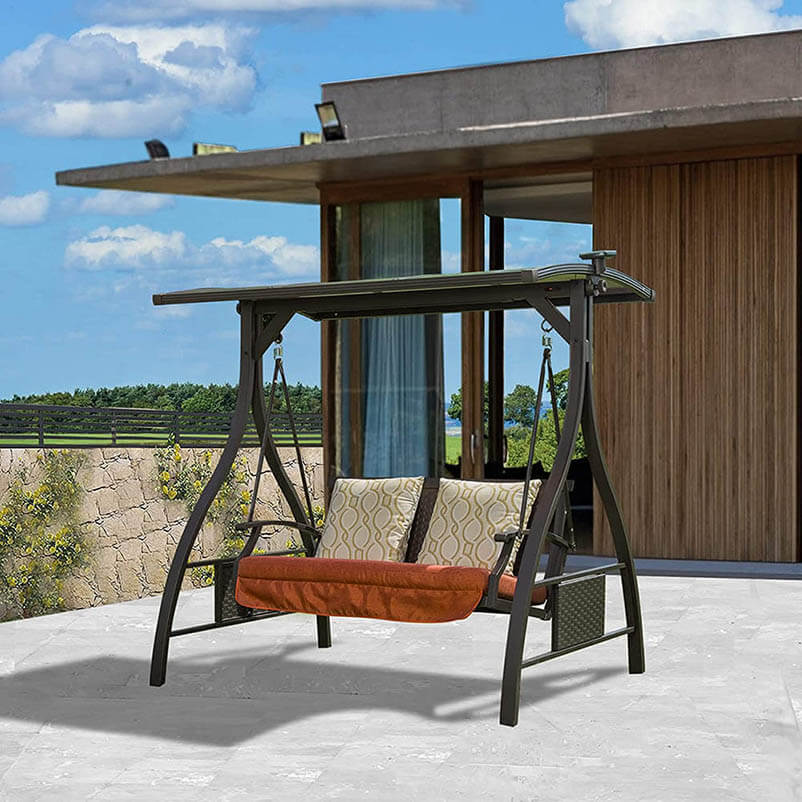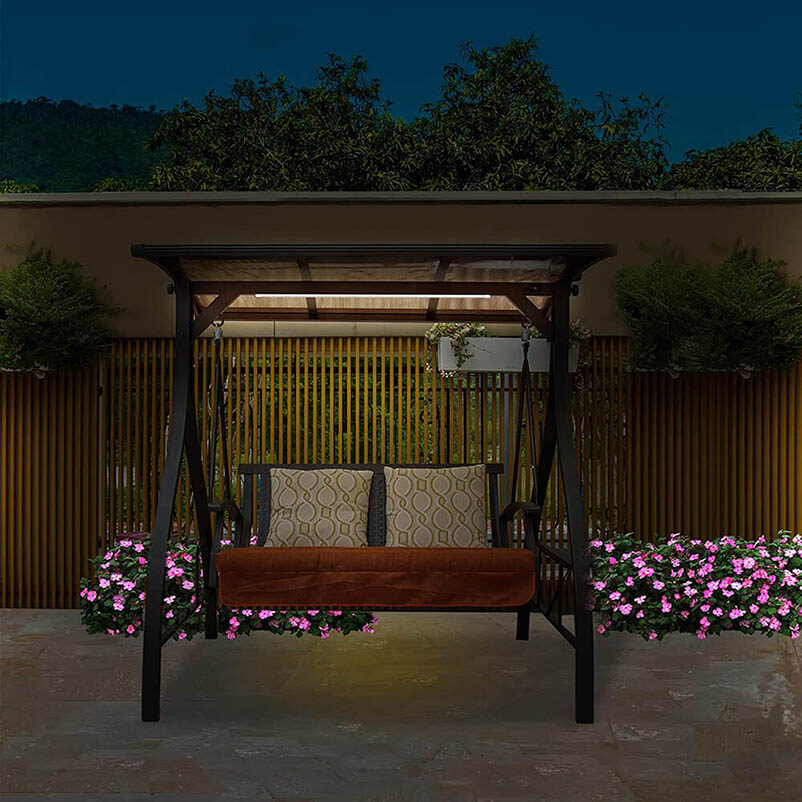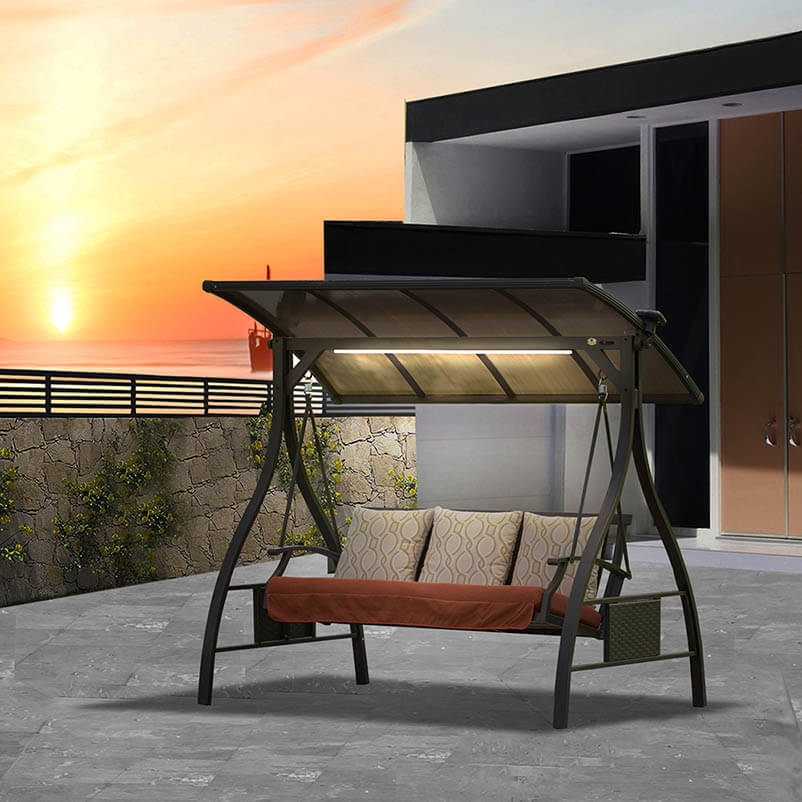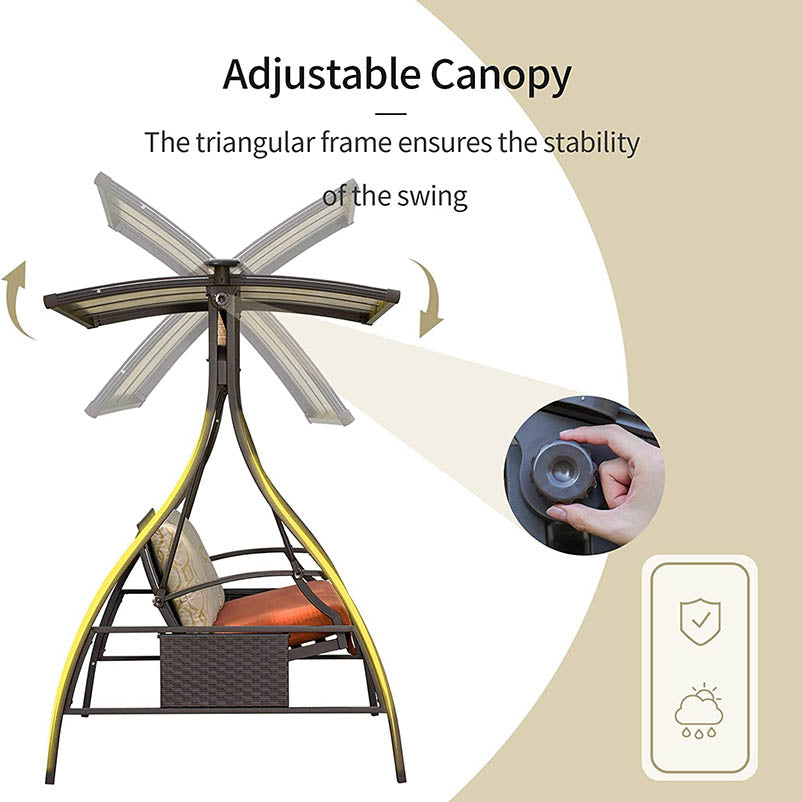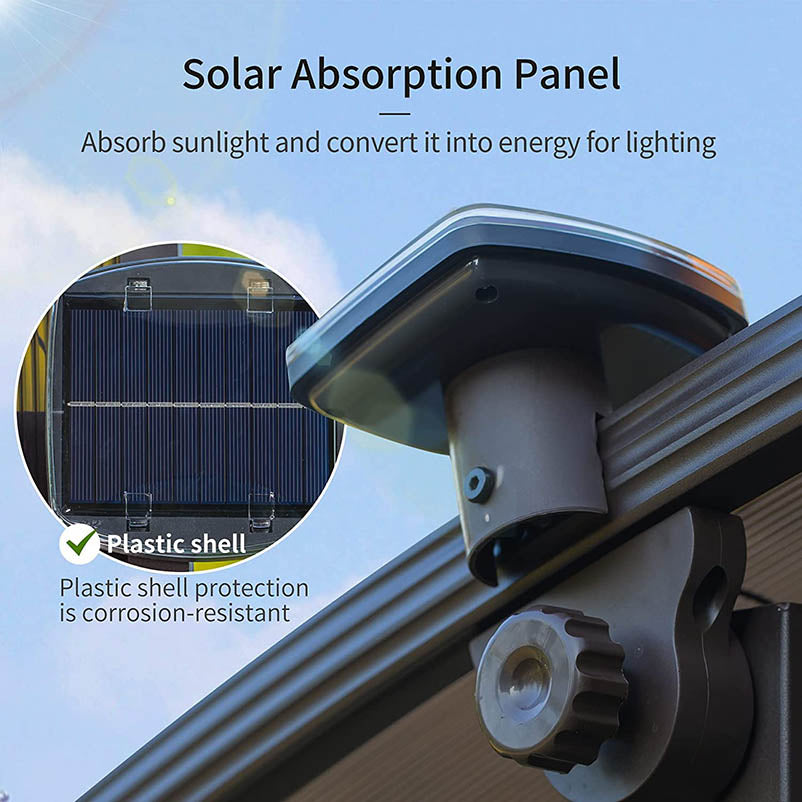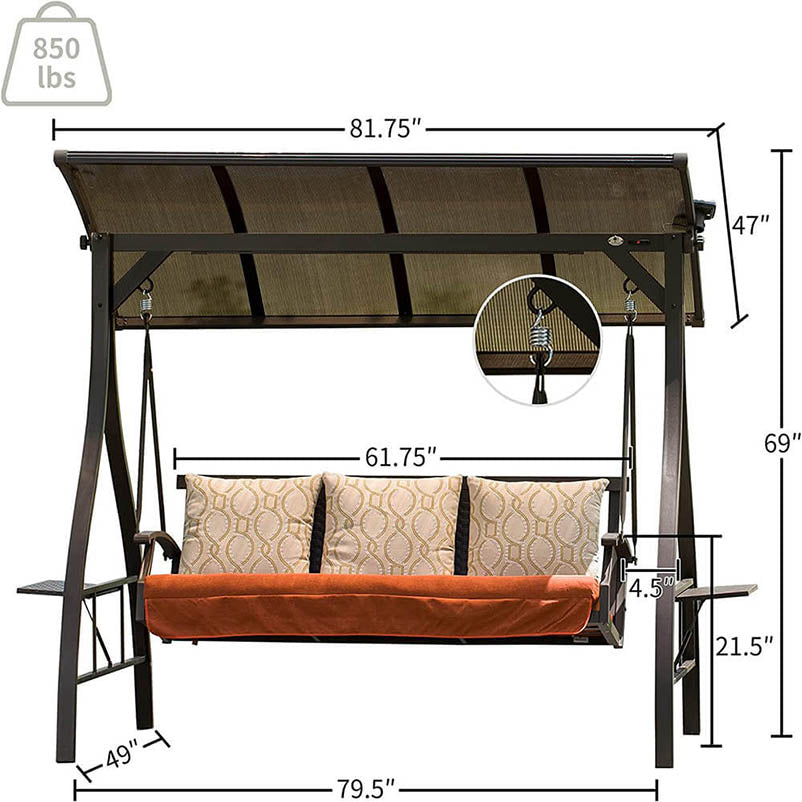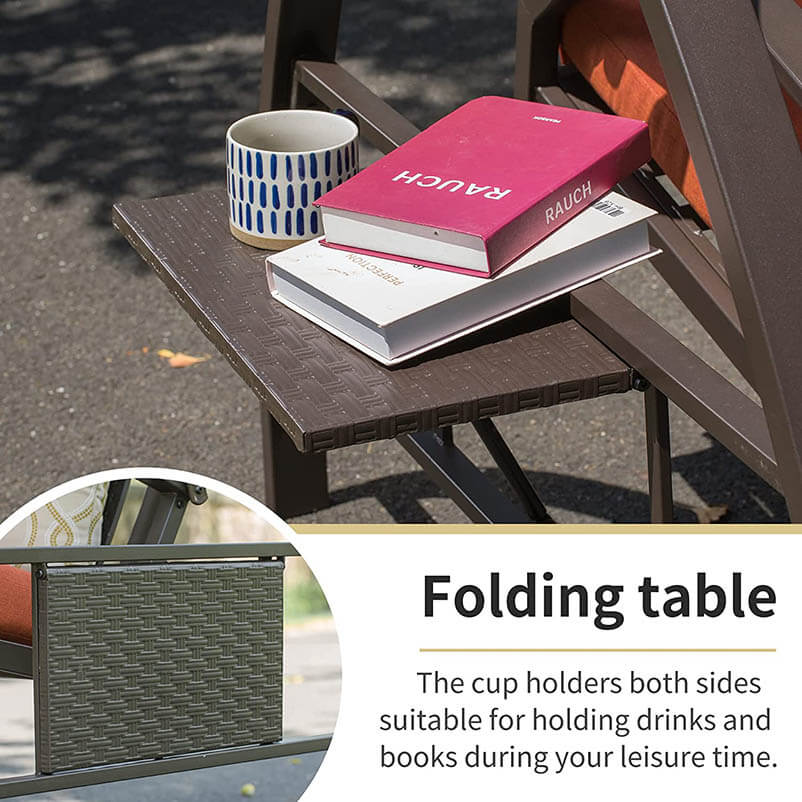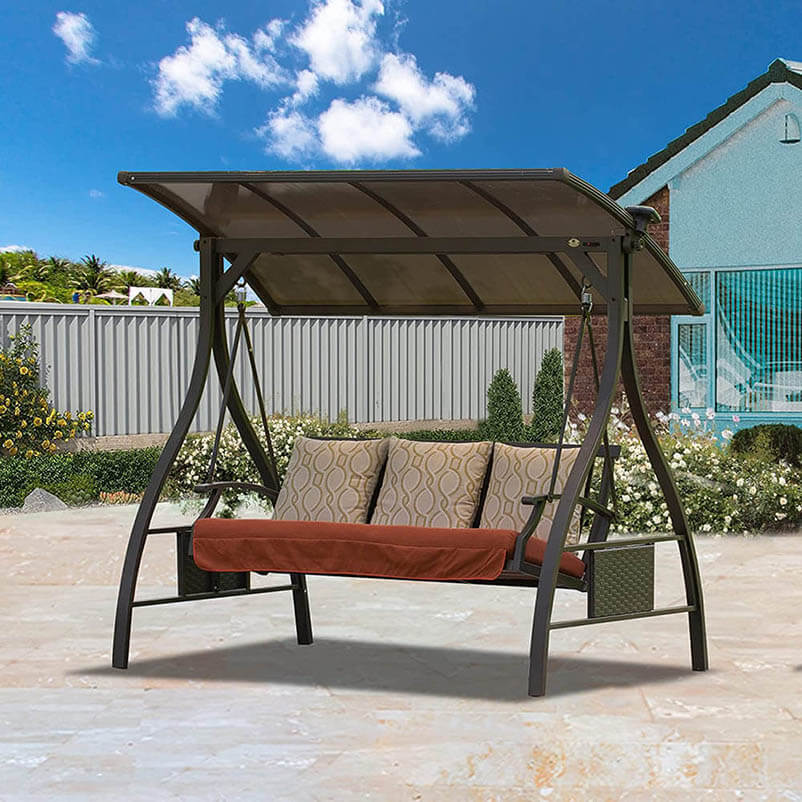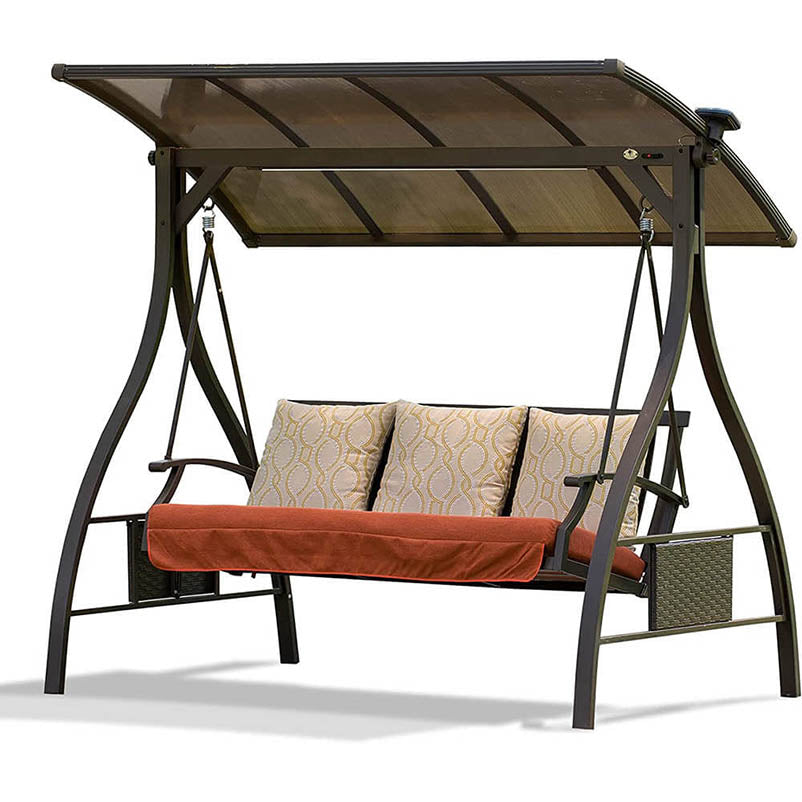 Patio Porch Swing
SKU: LQCP9375
The patio porch swing is a perfect addition to outdoor space. Having a private swing right in your backyard or on your porch is a welcoming sight for visiting guests.There's something truly amazing about sitting on a swing and feeling the gentle breeze on your skin from time to time and enjoying the natural sunlight. Moreover, our hammock is featured with folding tray, allows you to place books, snacks or tea at arm's reach, it is the main point of attraction during family gatherings.
Don't tighten screws and bolts complete until that section is fully assembled.
Don't allow children to play with the product or change the position of the product.
Do not exceed the maximum load of 600lBS(2-Person)/850IBS(3-Person).
Sturdy & Stable
The powder-coated steel frame and triangular structure ensures the stability and safety of the patio porch swing. Heavy-duty spring hook connect the swing to the steel frame, provide a smooth swing experience.
Upgrade Comfy
The outdoor hammock swing comes with olefin fabric pillows and  Sunbrella jacquard back cushions, which is comfortable and fade-resistant. The pillowcase is detachable and easy to clean.
Adjustable Canopy
Domi outdoor living swing designed with adjustable polycarbonate board hardtop canopy, reduce heat and block harmful UV rays, strong enough to withhold heavy snow. You can easily adjust different angles for your need.
Solar LED Light
The patio outdoor swing eqquipped with solar LED light, absorbing sunlight and storing electricity, which can be illuminated at night and create a gentle and warm atmosphere.
Foldable Side Table
Domi outdoor living swing looks very nice aesthetically and the two side tables for your drinks are a great addition. You can store phone, books and drinks, convenient for your leisure time.
Instructions and hardware Included
Assembly Required. If you have any questions, feel free to contact our customer service. Don't tighten any screws before whole assembled.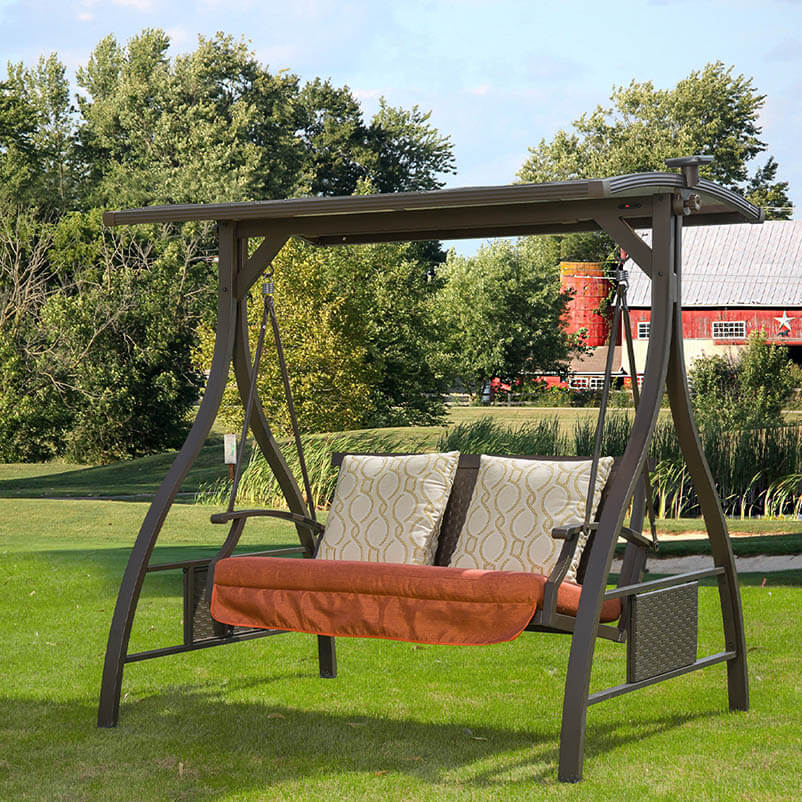 This product has no reviews yet.