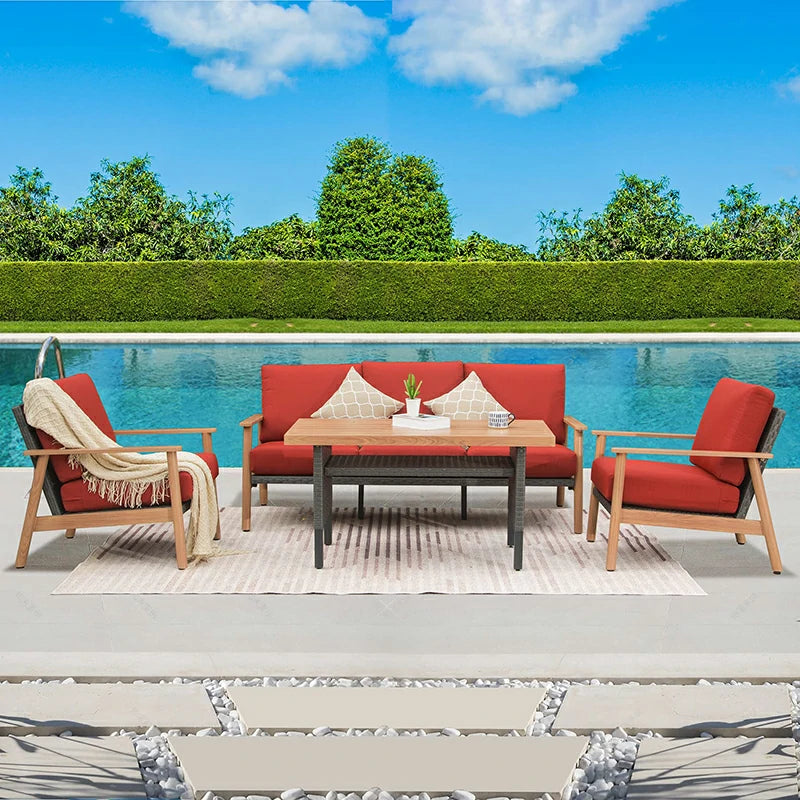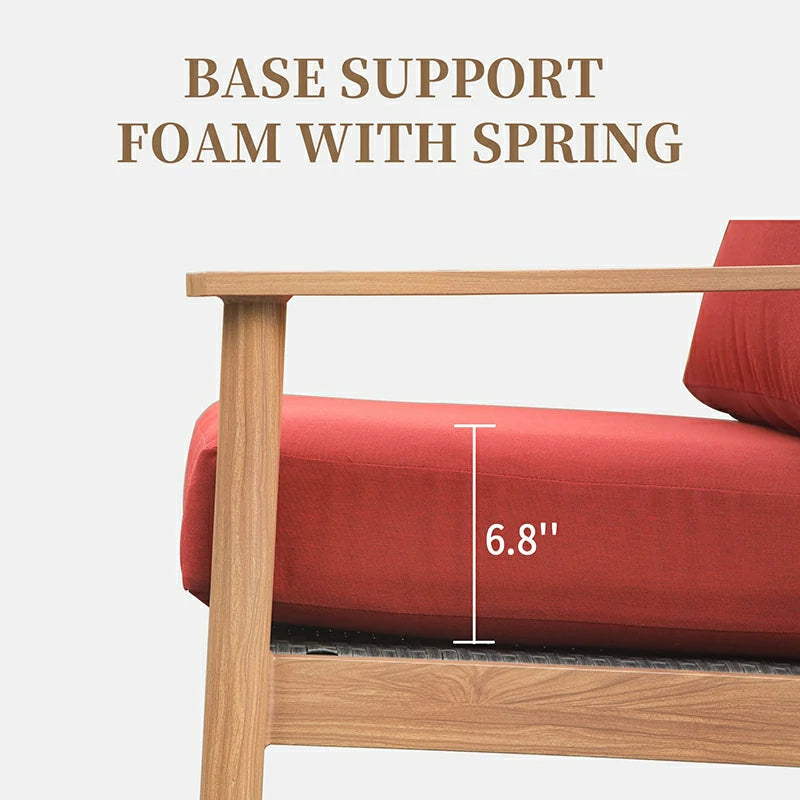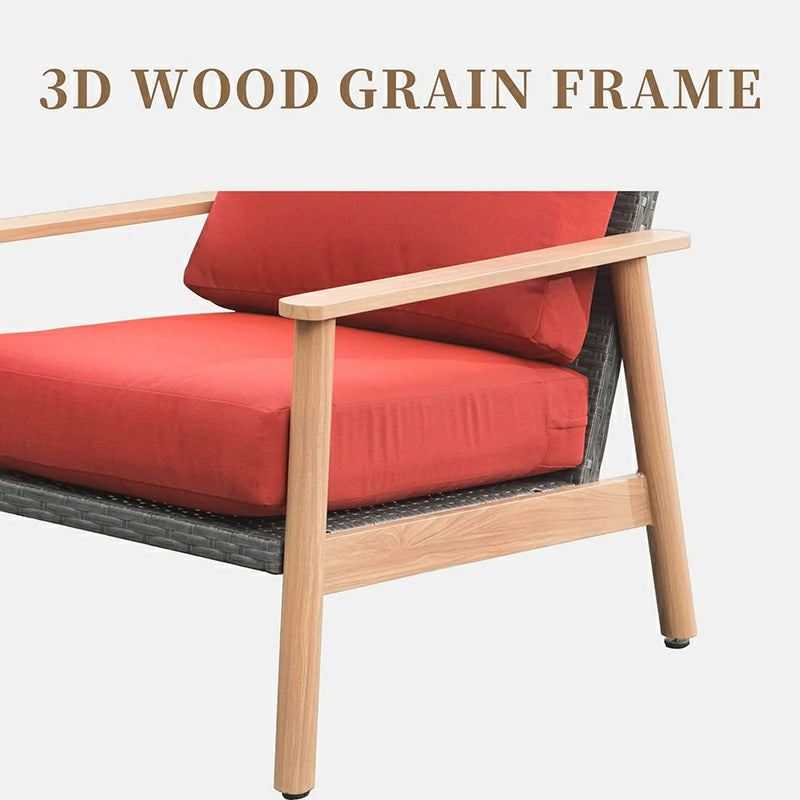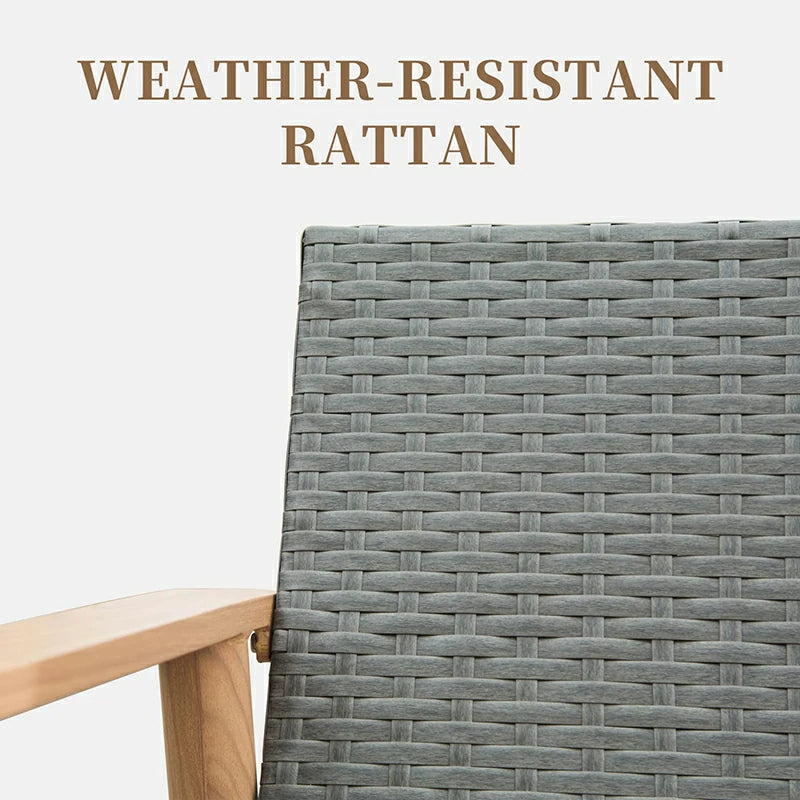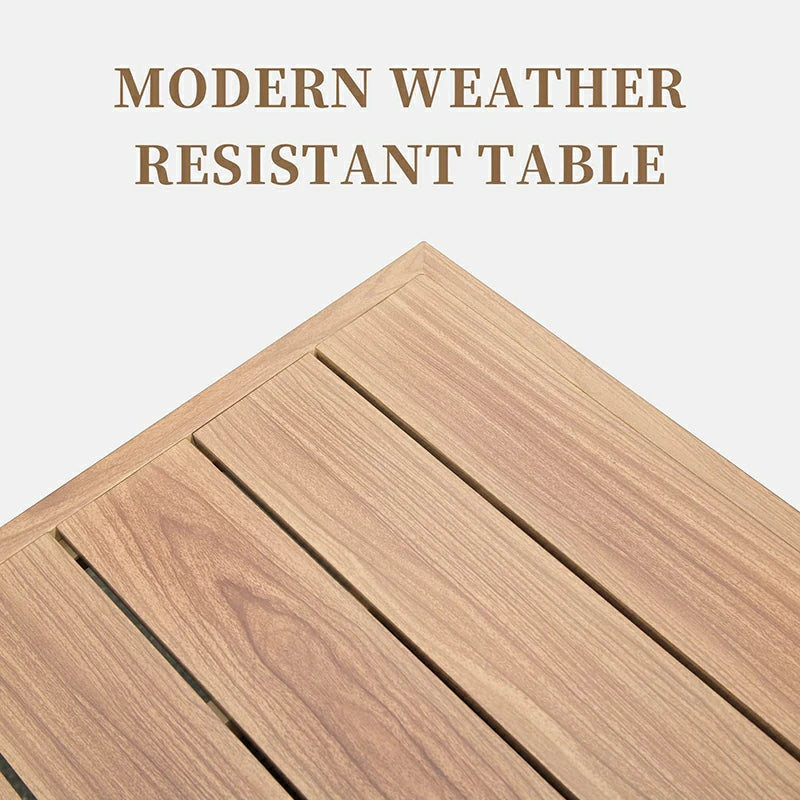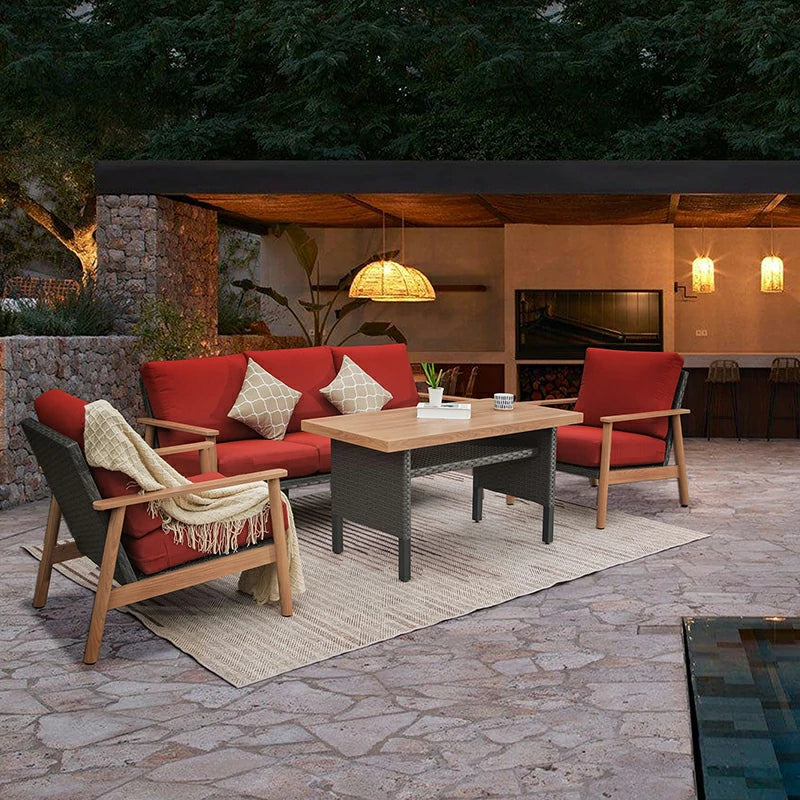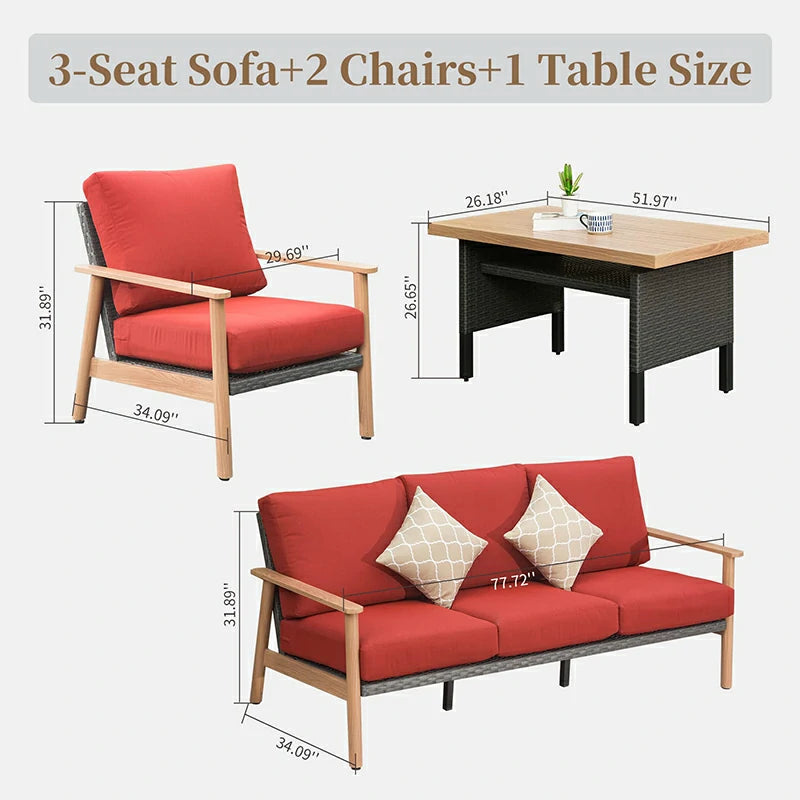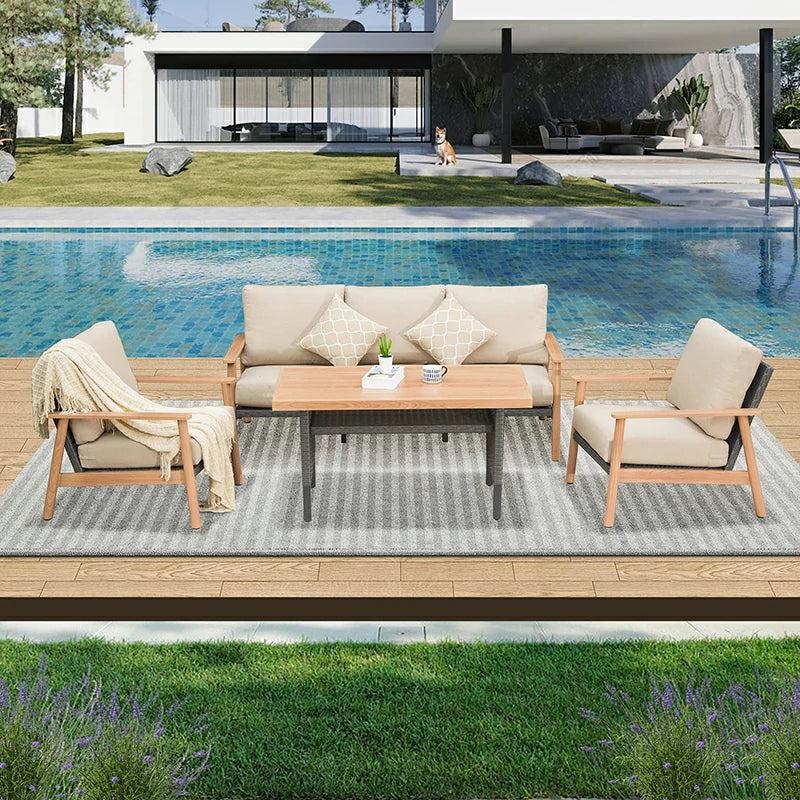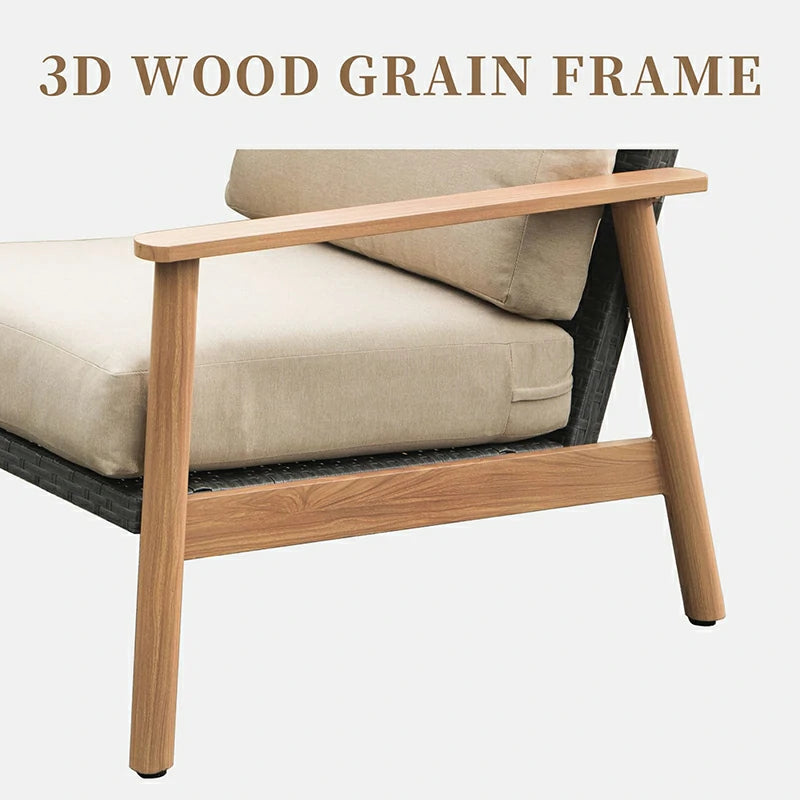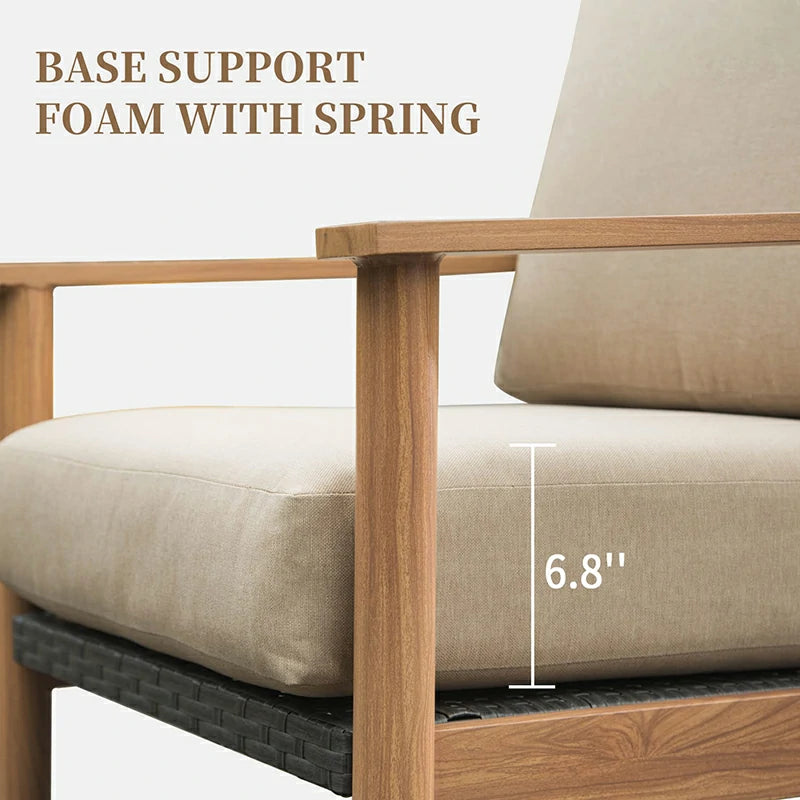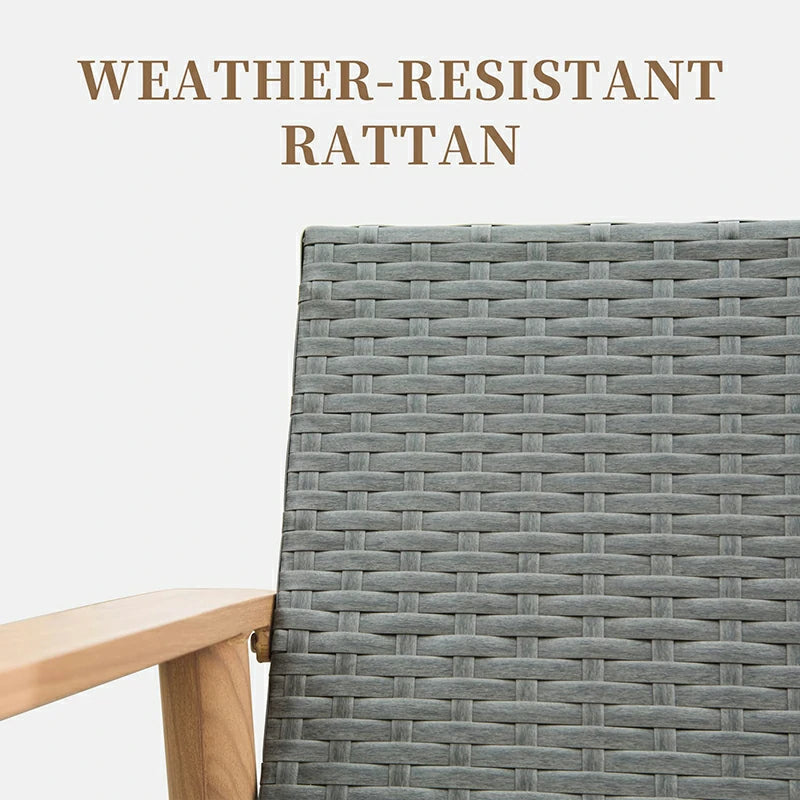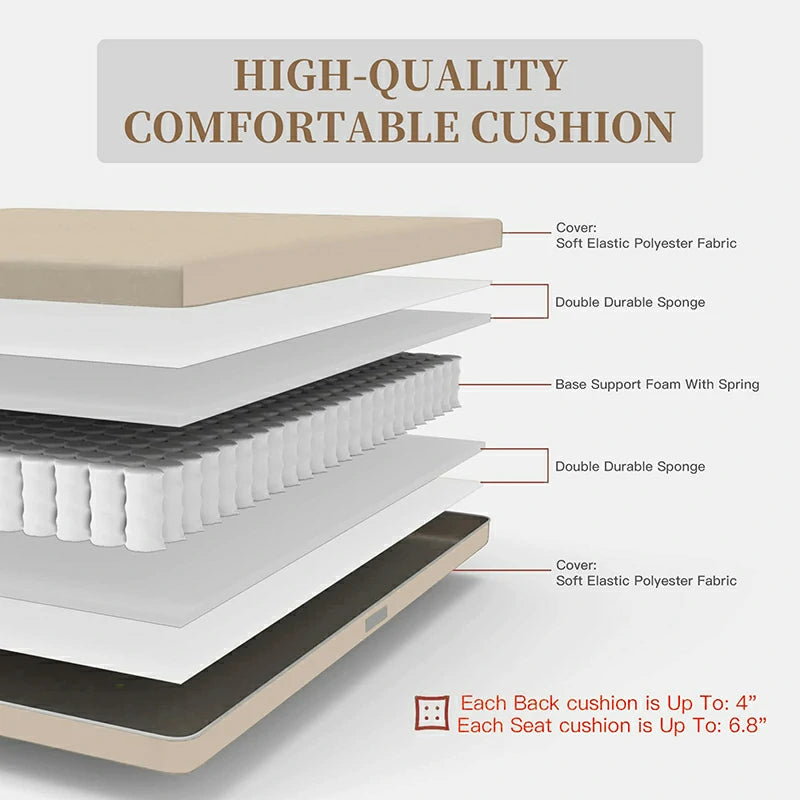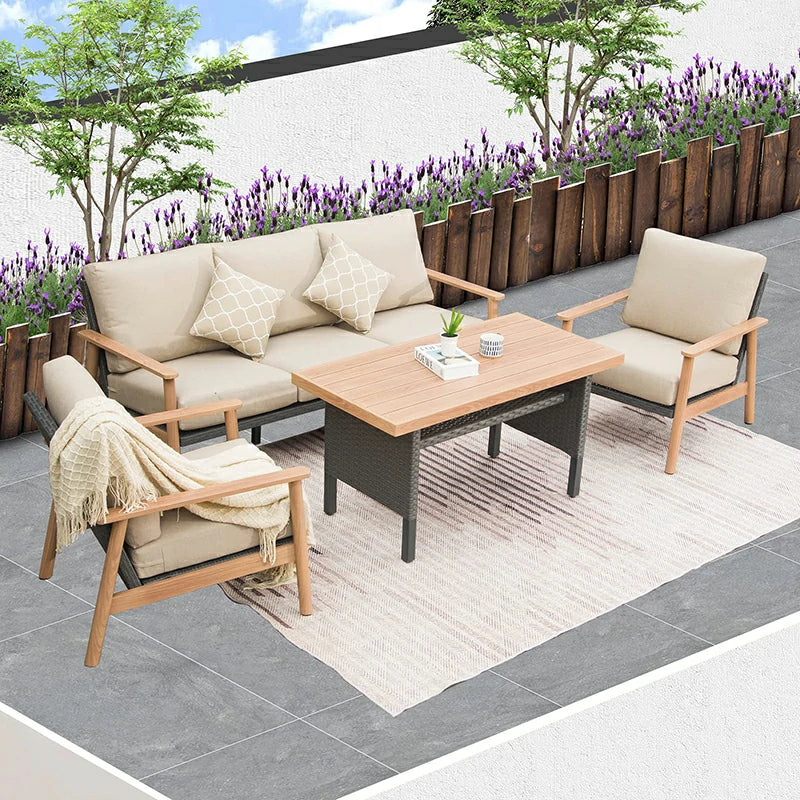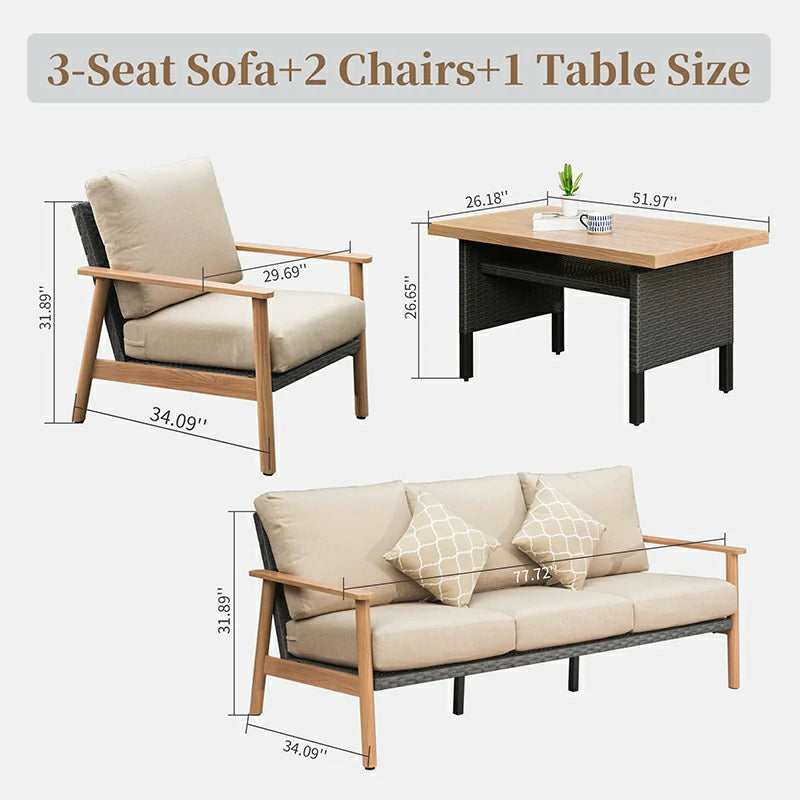 Patio Sofa Set
SKU: LCFR9795A+ LCFR9797A+ LTFA6758-R
Product Specifications:

Brand: Domi Outdoor Living
Frame Material: Aluminum and Rattan
Weight: 176.81 Pounds
Color: Khaki or Red
Create the ultimate outdoor oasis with the Domi Outdoor Living Patio Furniture Sets. Crafted with care, this 4-piece set combines the timeless elegance of wood with the durability of aluminum and rattan. Experience comfort like never before as you sink into the high-density padded sponge cushions, designed to provide exceptional support and relaxation. The splash-resistant fabric in a stunning khaki and red color combination adds a touch of style and practicality to your outdoor space. Whether you're hosting a gathering or seeking a peaceful retreat, this patio conversation set is the perfect choice for those who appreciate quality, comfort, and style.
Unwind in Unparalleled Comfort
Transform your patio into a sanctuary of tranquility with the Domi Outdoor Living Patio Furniture Sets. Sink into the plush cushions of the three-seat sofa and let your worries melt away. The high-density padded sponge provides optimal comfort, hugging your body as you unwind after a long day. Whether you're enjoying a good book, catching up with friends, or simply soaking up the sunshine, this patio set ensures you do it in unparalleled comfort. Embrace the blissful moments and create lasting memories with loved ones on this exquisitely designed sofa set.
Stylish Durability That Endures
Add a touch of sophistication to your outdoor space with the stylish durability of the Domi Outdoor Living Patio Furniture Sets. Crafted with wood-looking aluminum and rattan, this set showcases a blend of timeless elegance and modern resilience. The wood-like appearance brings a warm and inviting feel, while the aluminum and rattan construction ensure long-lasting durability. With its weather-resistant properties, this patio furniture set is designed to withstand the elements, providing years of enjoyment and maintaining its exquisite appeal. Elevate your outdoor aesthetic and impress your guests with this remarkable combination of style and durability.
Customize Your Outdoor Haven
Unleash your creativity and personalize your outdoor haven with the Domi Outdoor Living Patio Furniture Sets. This versatile 4-piece set offers endless possibilities to express your unique style. The set includes two chairs and a table, allowing you to create intimate conversation areas or spacious seating arrangements for entertaining. The splash-resistant fabric in a captivating khaki or red color adds a vibrant touch to your outdoor space, effortlessly blending with your existing décor. With its easy-to-maintain materials, you can spend less time worrying about upkeep and more time enjoying your outdoor oasis. Embrace your personal style and make a statement with this customizable patio furniture set.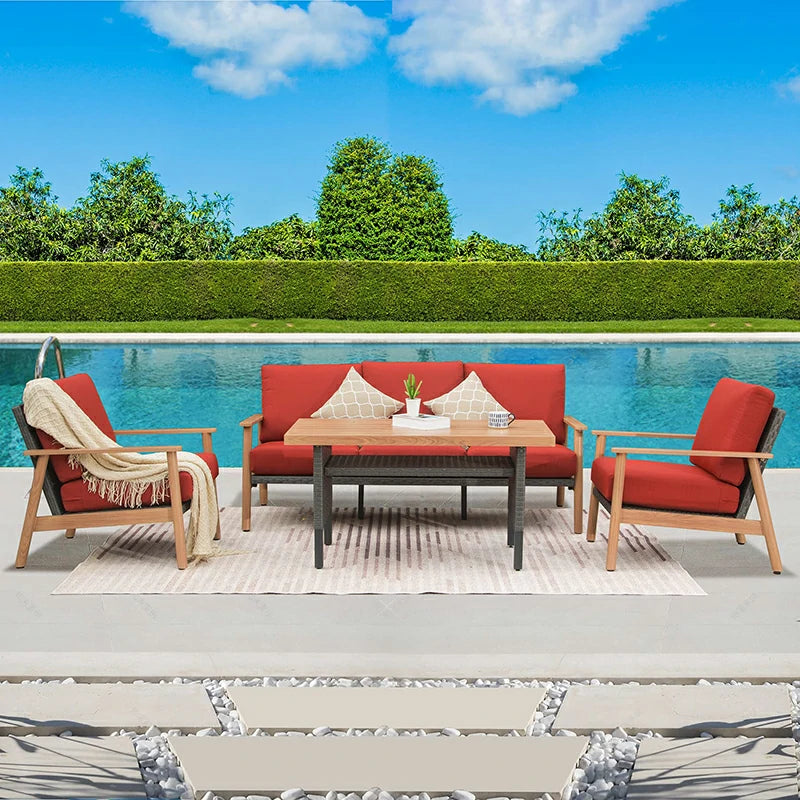 This product has no reviews yet.