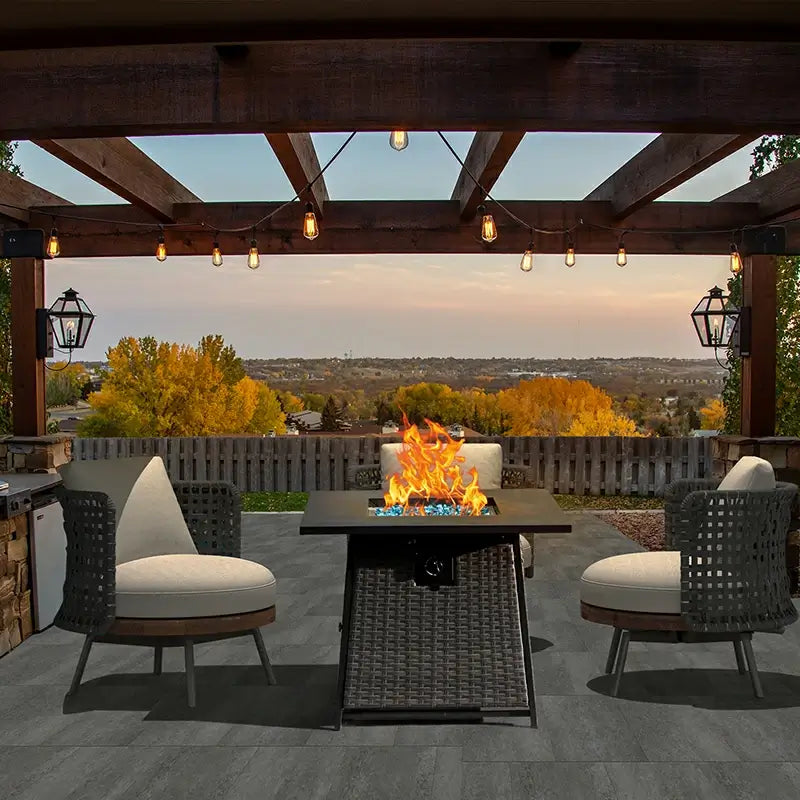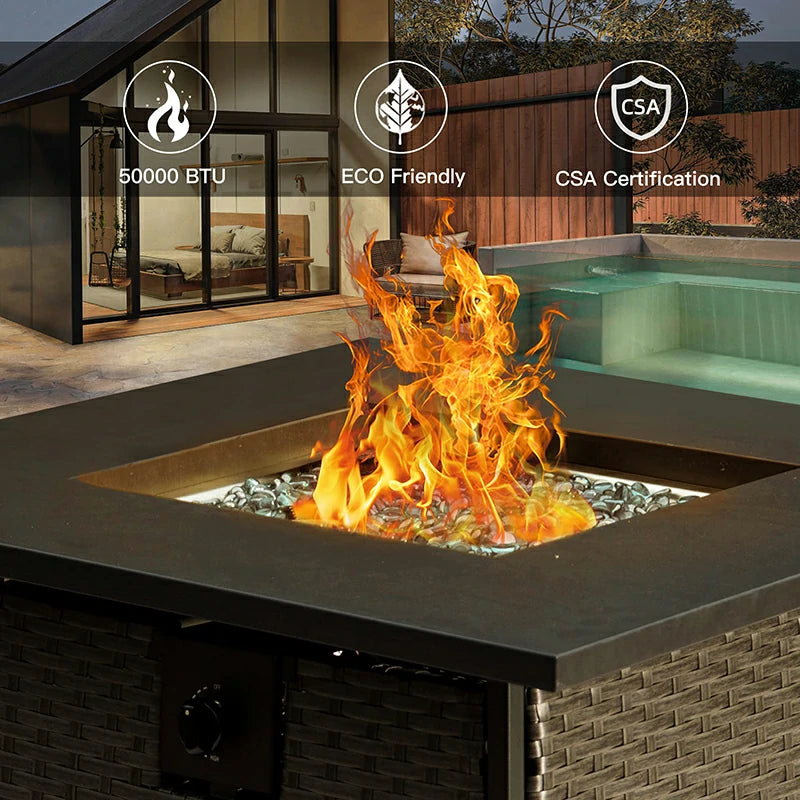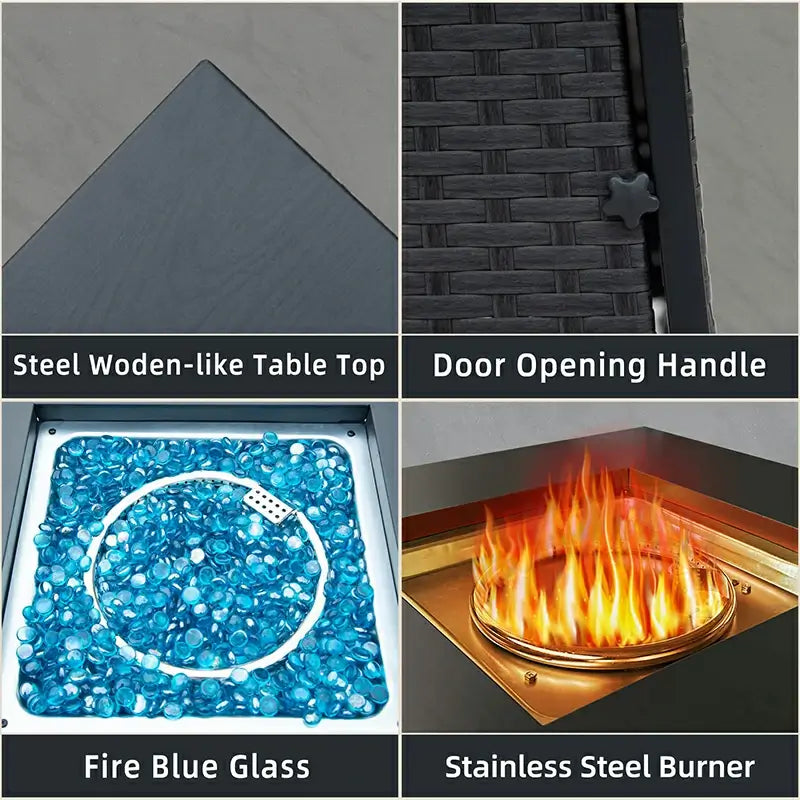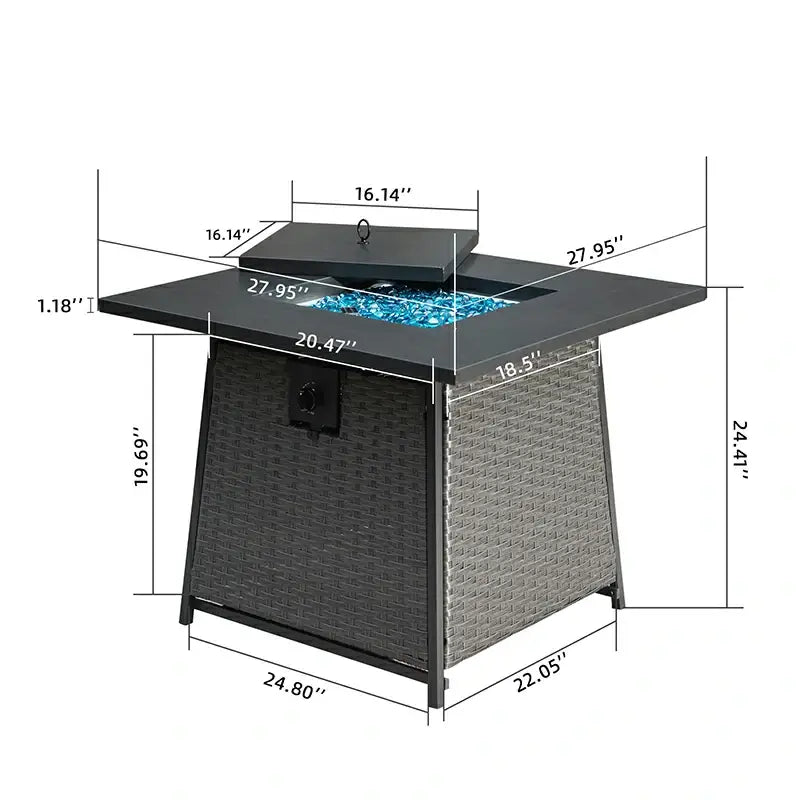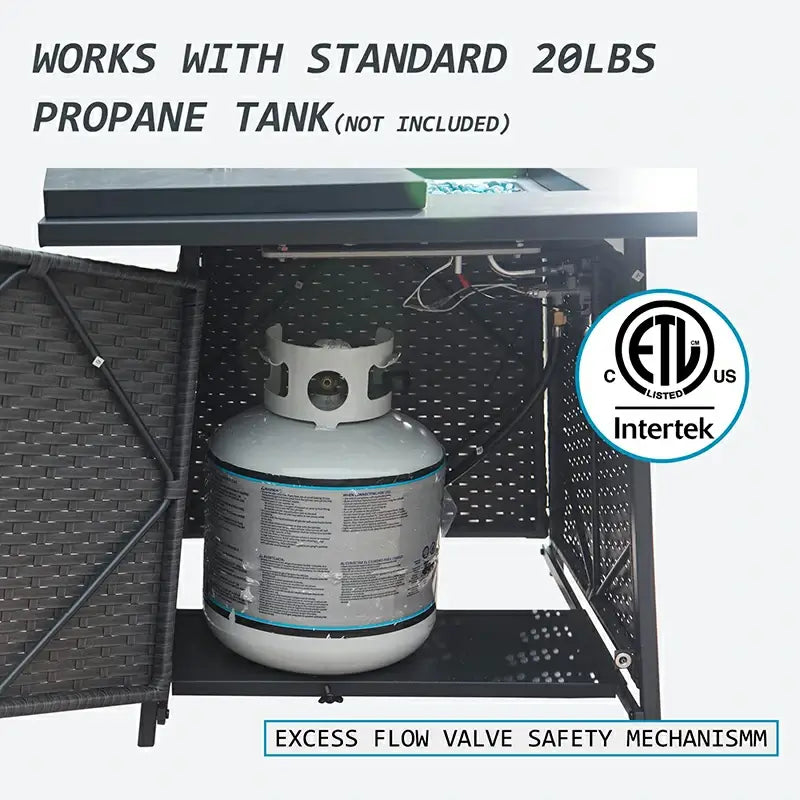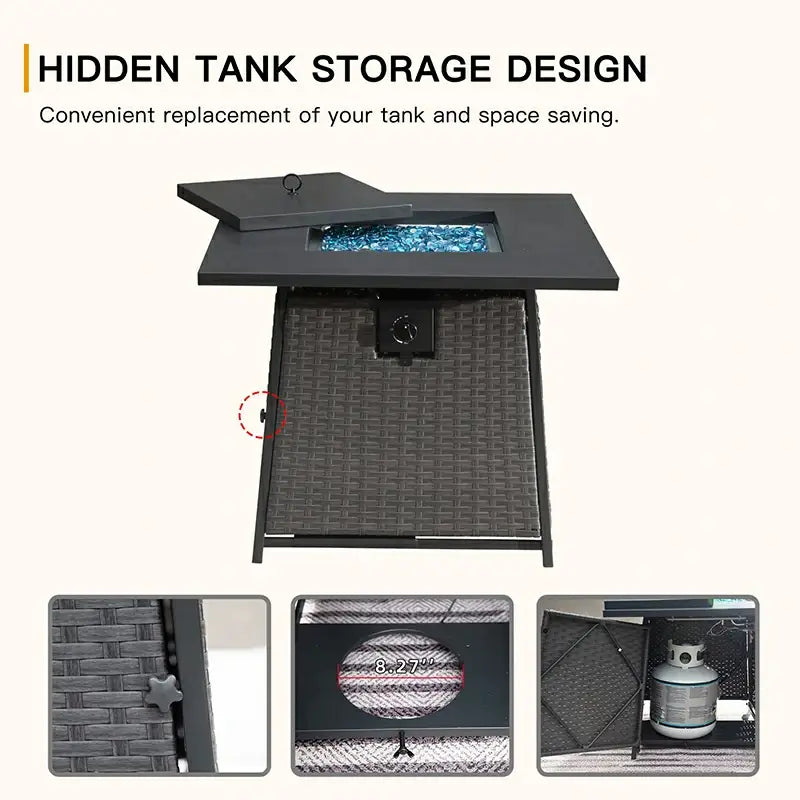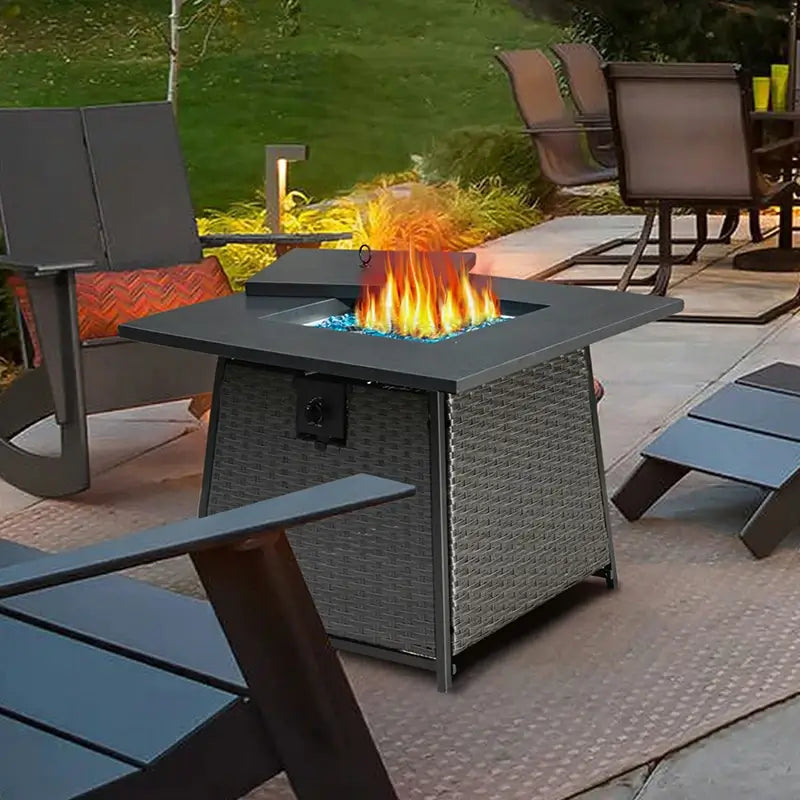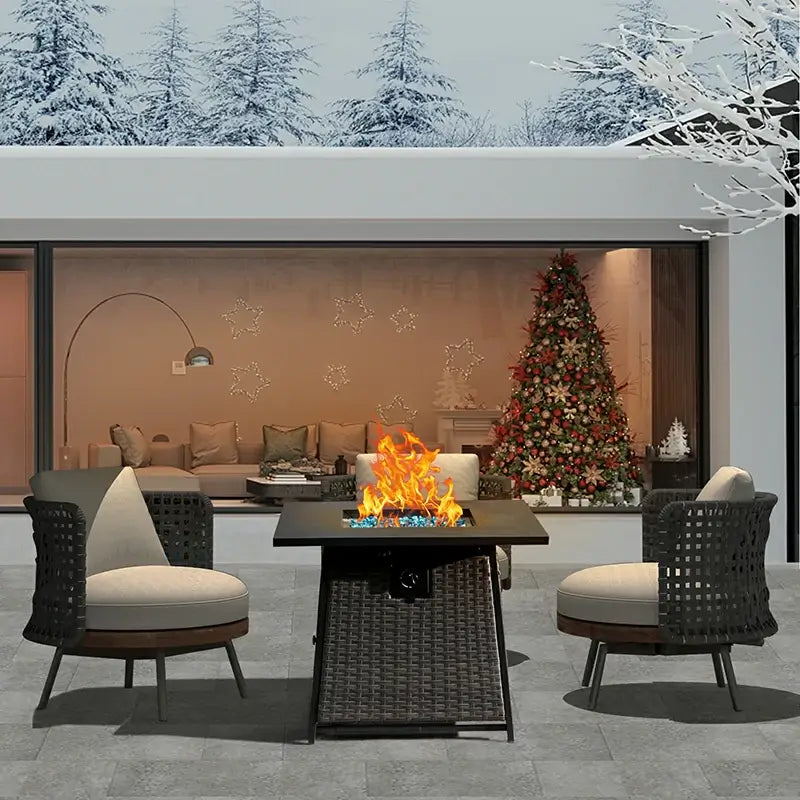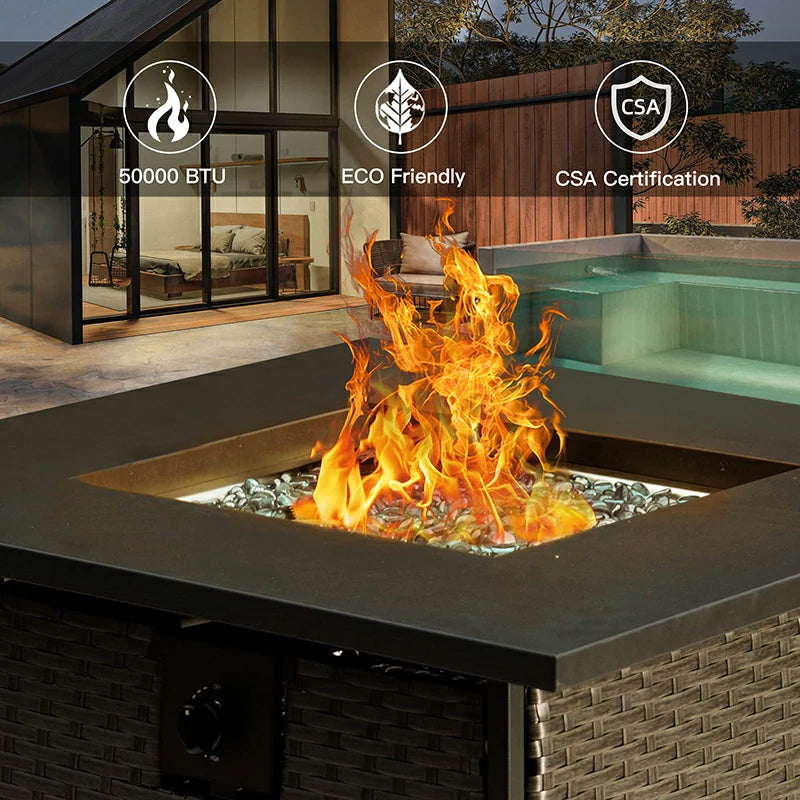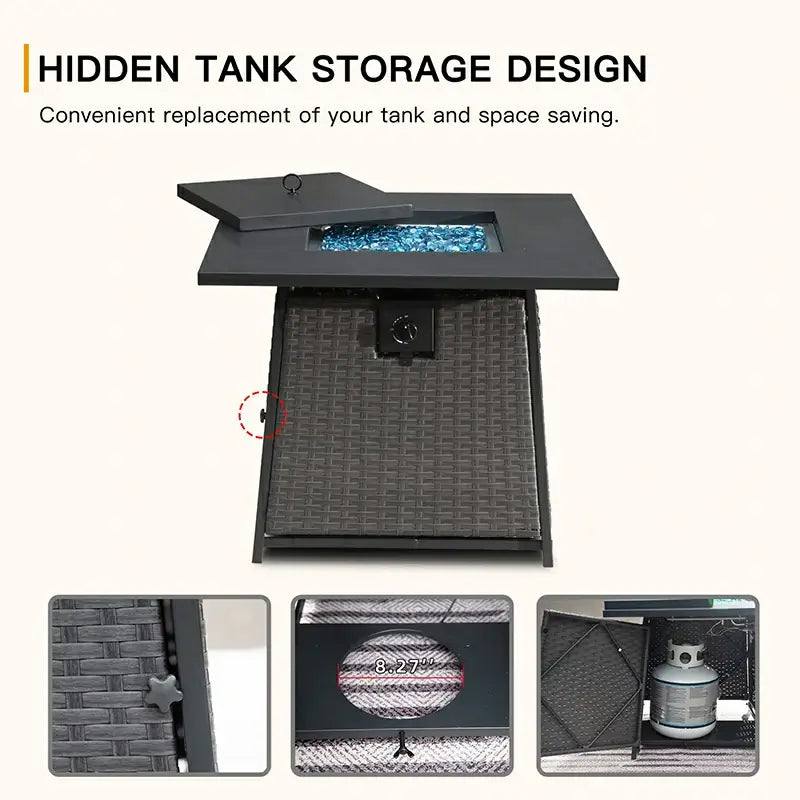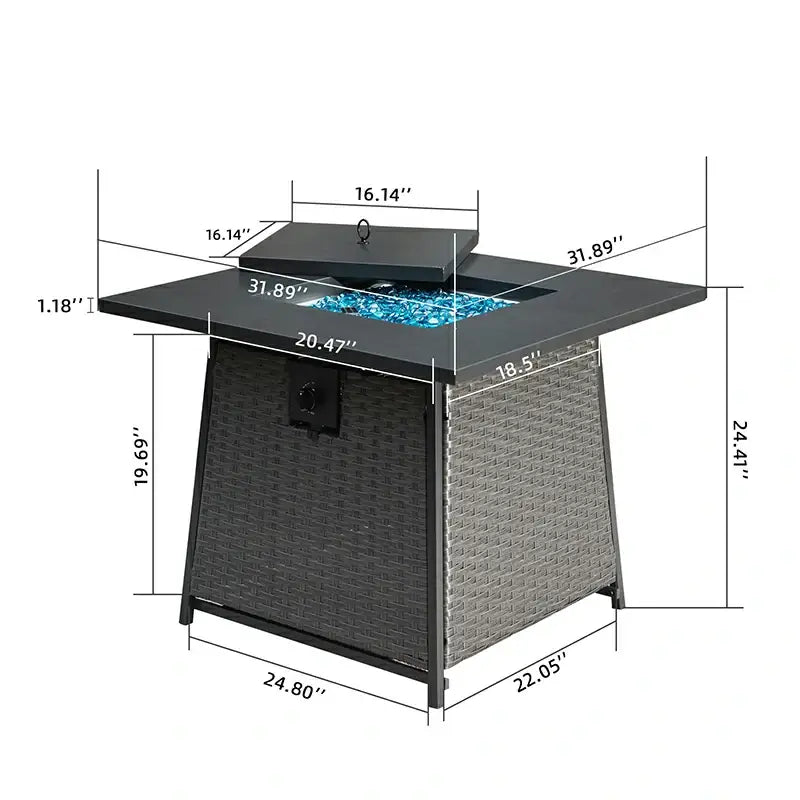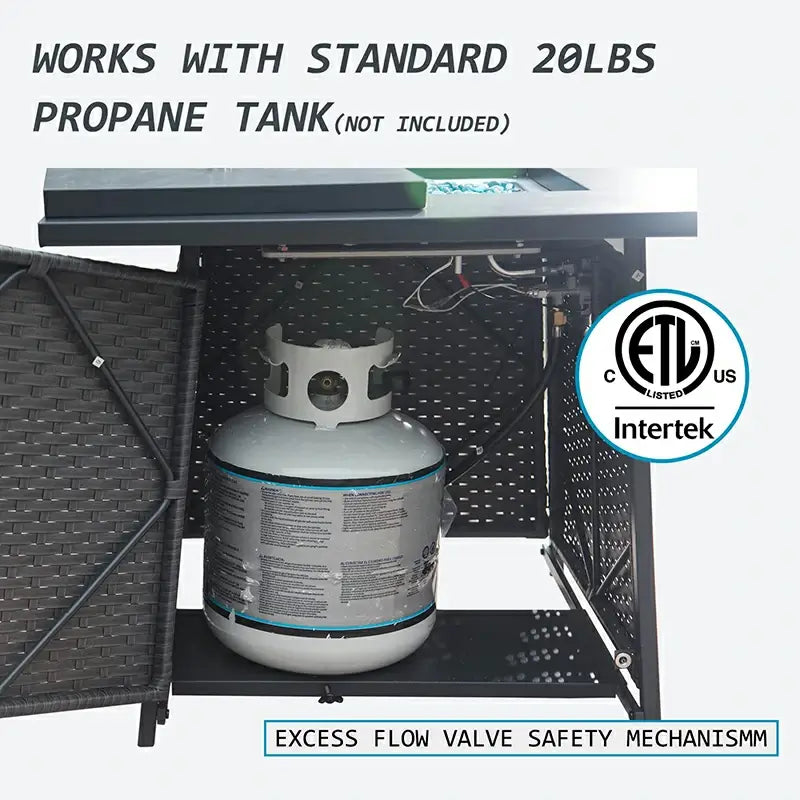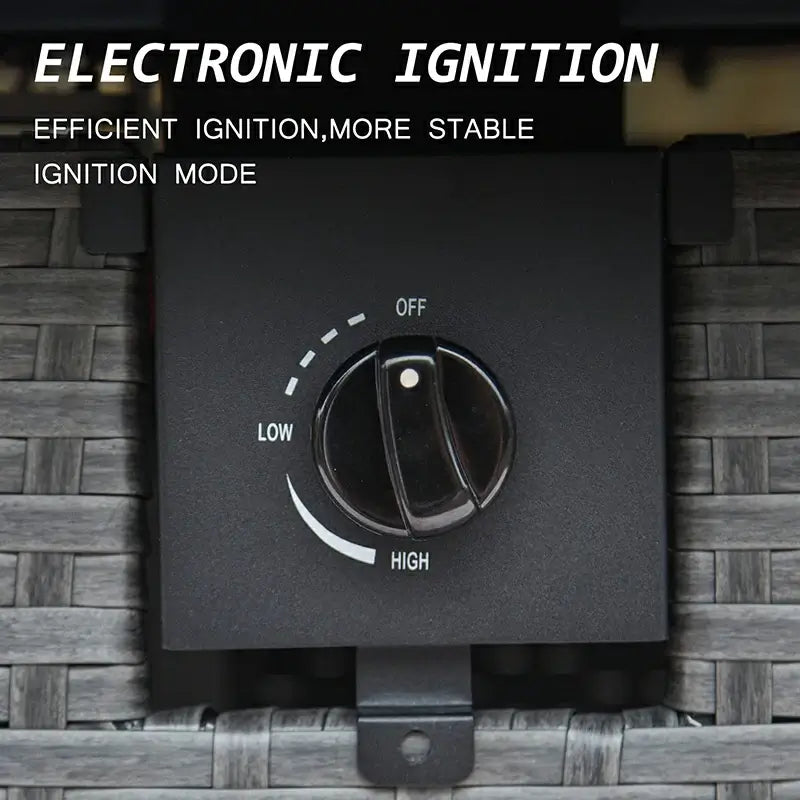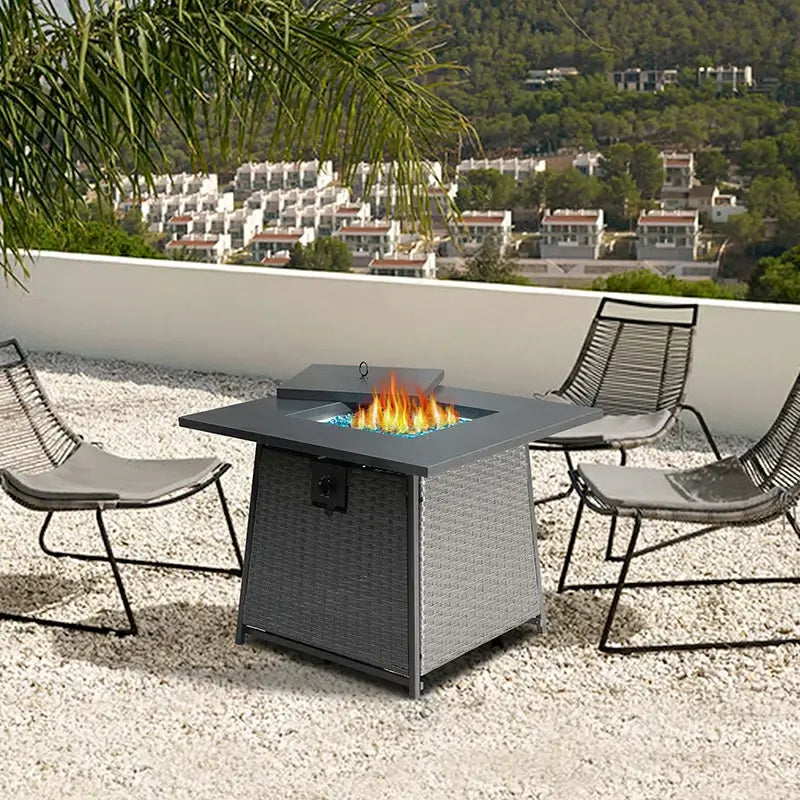 Propane Fire Pit Square Table
SKU: LTAF6700
Product Specifications:
Brand: domi outdoor living
Material: Alloy Steel
Product Dimensions: 27.95"D x 27.95"W x 24.41"H/ 
31.89"D x 31.89"W x 24.41"H
Shape: Square
Fuel Type: Liquefied Petroleum Gas
Heat: 50,000 BTU
Provides Warmth and Enhances the Ambiance of Your Patio or Backyard!
Domi attaches great importance to customer experience. When we decided to develop this product, we did a lot of user research. The following may be some questions that everyone will care about. We are here to answer. Hope it can help you!

Q1: Does this gas fire pit come with a lid as described to cover the lave rock if not using it?
A1: Yes, it comes with the lid so it can be used as a coffee table etc.

Q2: What size propane tank fit it?
A2: 20 lbs propane tank is recommended. Our gas fire pit table can store a 20 pound propane tank in its base.

Q3: Is this gas fire pit an effective heat source? Do i have to sit close to feel the heat?
A3: This fire pit is a great heat source. If you have it in a stern house partially covered and it heats it very fast.

Q4: Approximately how many hours of use do you get from one propane tank?
A4: A 20-pound propane tank can last about 10 hours.

Q5: Can the flame of this gas fire pit adjustable?
A5: Yes, you can shut the flame height after lighting it using the dial to lower/raise the flame.

Q6: When use this fire pit table, where is your propane tank placed?
A6: There is enough space inside the fire pit table which can be used to put the propane tank.

Q7: Can it be used on a wood porch/deck?
A7: Yes, our propane/gas fire pit can be used on a wood porch or deck.
Are you looking to host a great patio party? Having a patio party is different from an indoor party, as you need to consider the coldness and create a center of attention to gather everyone. A fire pit table can provide the atmosphere needed for a great time!
A square fire table is spacious enough to hold drinks, food, and snacks for your outdoor party or romantic evening. Don't let your guests hold drinks in their hands all night; provide a patio party where guests can sit, relax, and chat!


Feel the Heat (50,000 BTU): Domi gas table can reach up to 50,000 BTU to provide heat to those around your fire table. We won't leave you out in the cold! Keep your food warm for the whole gathering; there's nothing worse than eating cold food.


Extra Benefits: To spice up the party atmosphere, our propane fire pit has lava rocks in the center, giving the impression of looking into a volcano. The fire pit table has an external fire level control to easily maintain the atmosphere and heat level, and also comes with a pit lid for when the party is over.
"Safety first!" Each table has been tested before reaching our users, as it is the right thing to do. The Domi Outdoor Propane Table is easy to use; all you need to do is connect a propane tank to the table. The whole process is so simple you can do it in under 1min!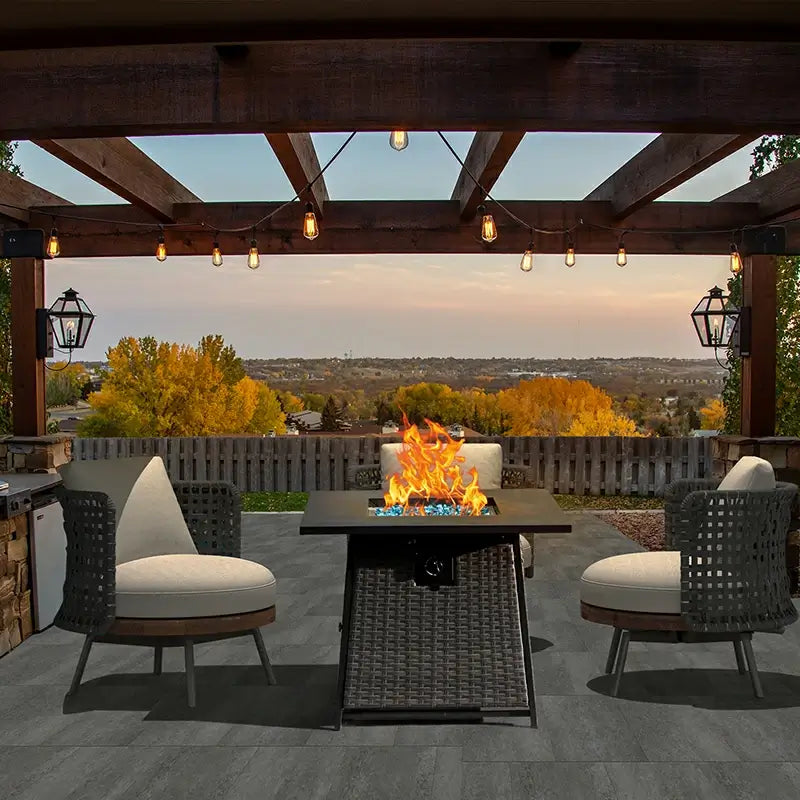 This product has no reviews yet.