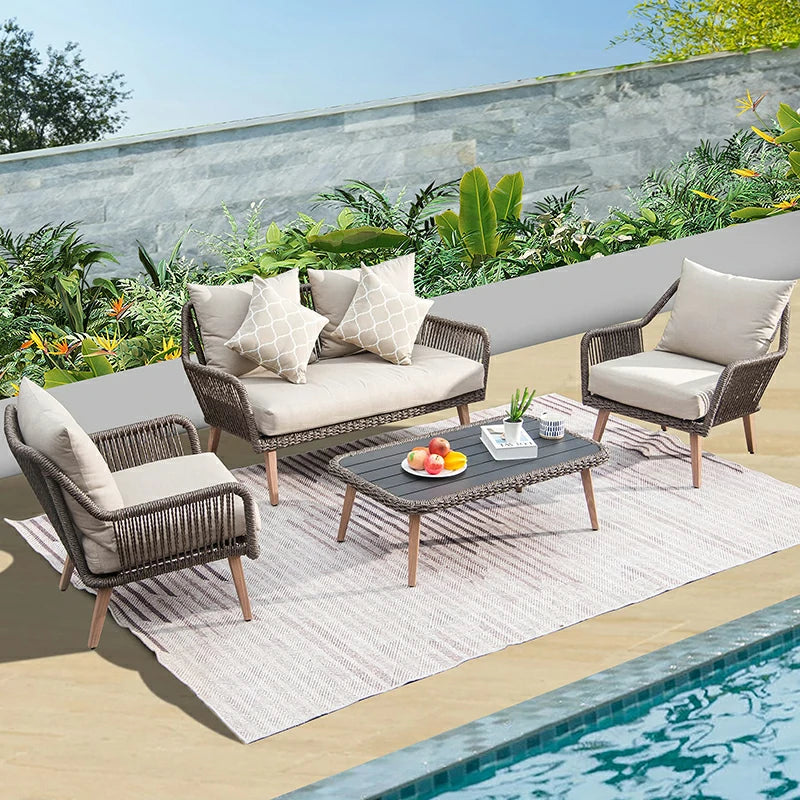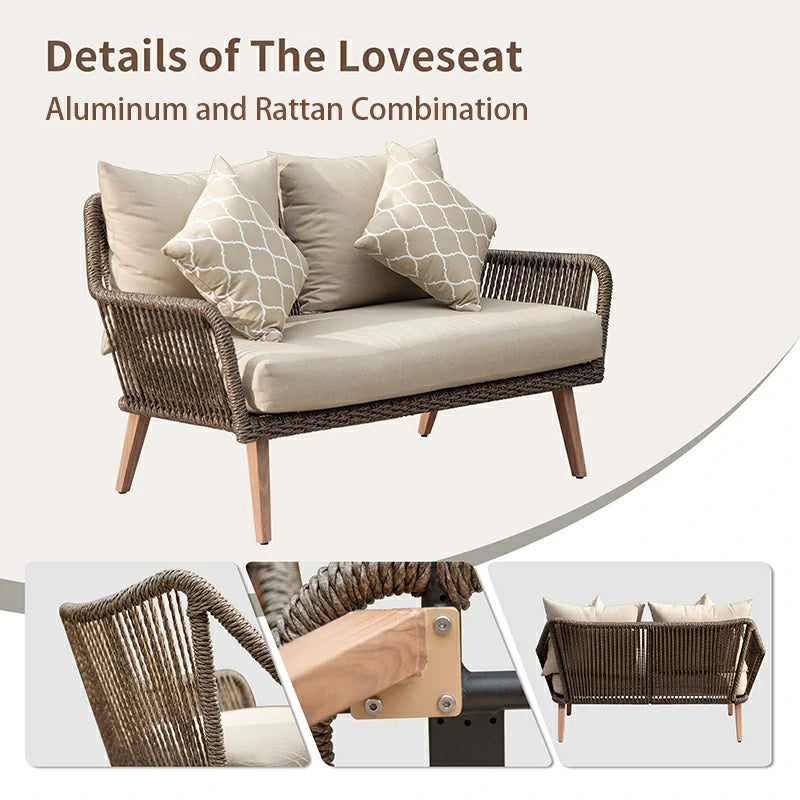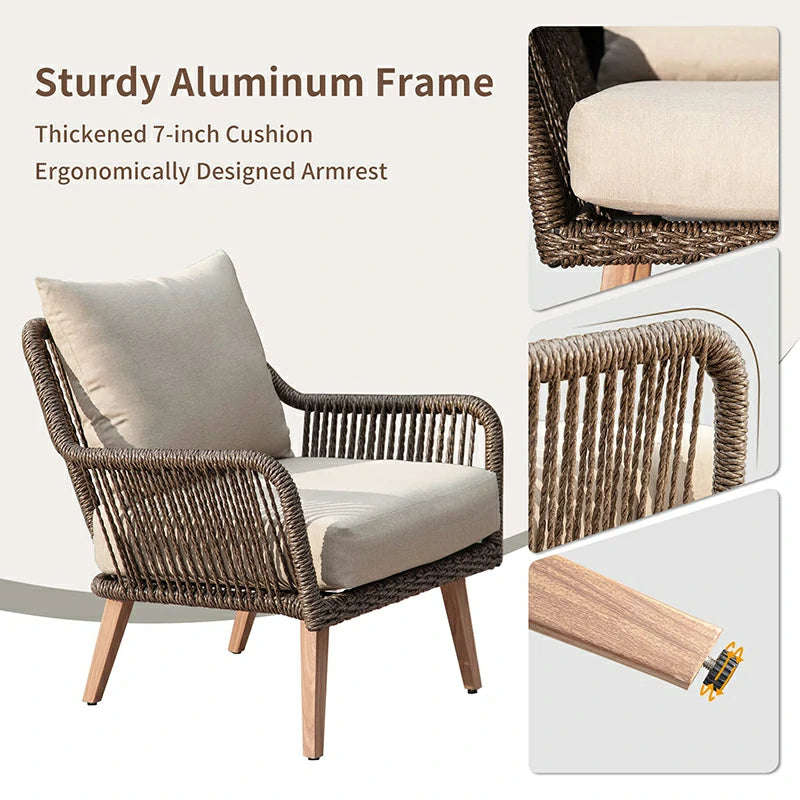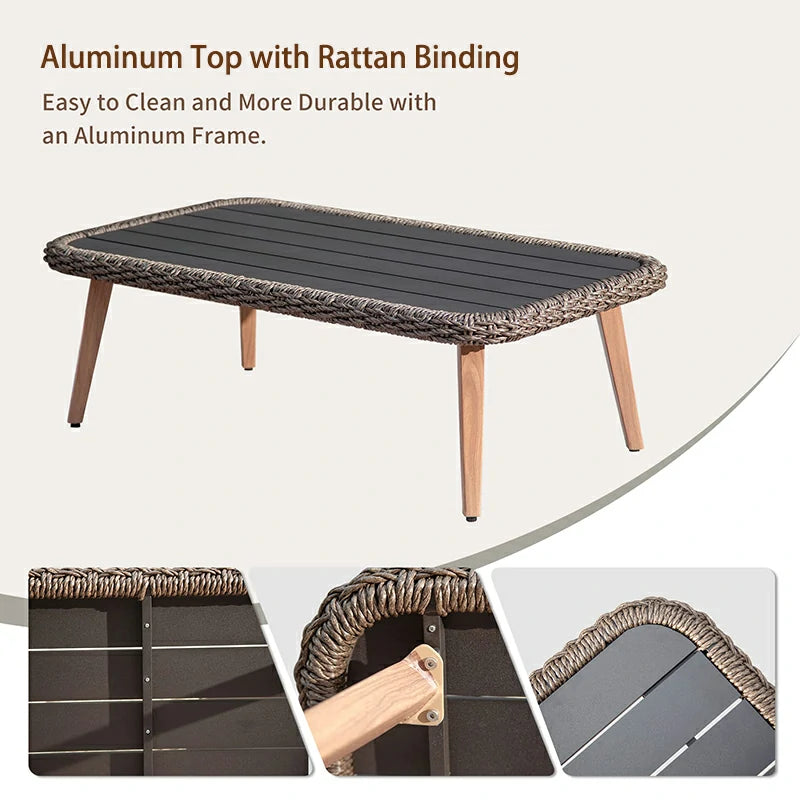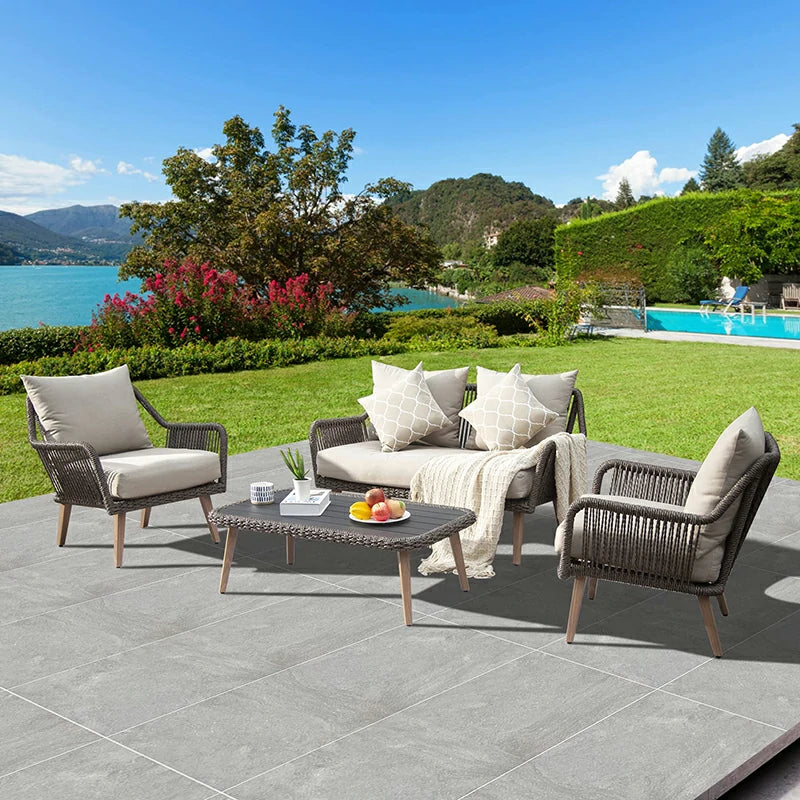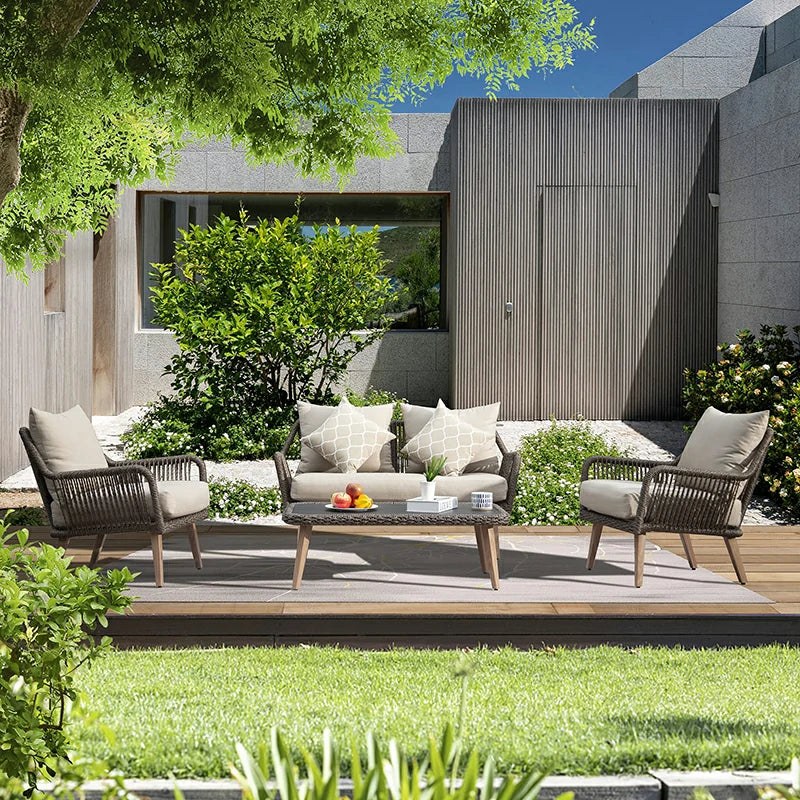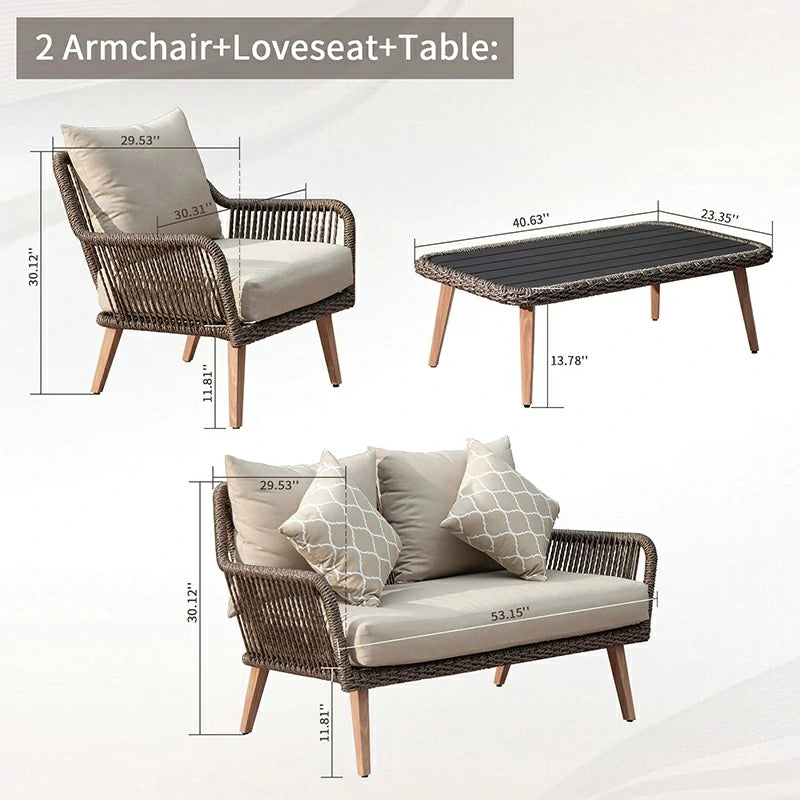 Rattan Sofa Set 4 Pieces - Khaki
SKU: LCDR9793A+ LCDR9794A+ LTFA6757
Product Specifications:

Brand: Domi Outdoor Living
Frame Material: Aluminum and Rattan edging
Weight: 87.39 Pounds
Size: loveseat-53.15"x29.53"x30.12" Chair-30.31"x29.53"x30.12" Table- 40.63"x23.35"x13.78"
Color: Khaki
Unwind in Comfort and Style
Create Your Perfect Outdoor Living Space
Transform your outdoor space into an oasis of relaxation with Domi Outdoor Living 4-Pieces PE Rattan Wicker Aluminum Frame Outdoor Patio Set. This set comes complete with a rattan edging loveseat, two comfortable chairs, and a coffee table. The khaki color adds a touch of elegance and style to any garden, balcony, deck, poolside, or porch. The sturdy aluminum frame ensures the furniture's durability, while the PE rattan wicker construction provides a natural look and feel that will blend well with your outdoor surroundings.

This patio set is perfect for hosting family gatherings, social events, or just relaxing alone. The loveseat and chairs come with high-quality sponge material, which is breathable and not stuffy, and the back cushion thickness of up to 4" and the seat cushion is up to 7", will provide enough room to sit comfortably. Designed with a zipper, it's easy to take off the cushion cover and splash-proof material is easy to wash. The coffee table has a aluminum top that provides a sturdy surface to place drinks, snacks, and other items.


Weather-resistant and Durable
Built to Last
Domi Outdoor Living 4-Pieces PE Rattan Wicker Aluminum Frame Outdoor Patio Set is built to withstand all weather conditions, making it perfect for outdoor use all year round. The aluminum frame is rust-resistant, ensuring the furniture's longevity, while the PE rattan construction is UV-resistant, preventing it from fading or cracking over time.

The cushions are also designed to withstand the elements, as they are splash-proof and easy to clean. This means convenient for daily maintenance and can easily dry the surface water stains.


Versatile and Stylish
From Poolside Lounging to Evening Entertaining
Domi Outdoor Living 4-Pieces PE Rattan Wicker Aluminum Frame Outdoor Patio Set is not only functional and durable, but it's also versatile and stylish. The khaki color and modern design blend well with any outdoor setting, making it the perfect addition to your patio, deck, or balcony.

This set is also versatile in its usage, as it can be used for various outdoor activities. The loveseat and chairs provide ample seating for social gatherings or a cozy spot to read a book. The coffee table provides a sturdy surface for outdoor dining or hosting a game night.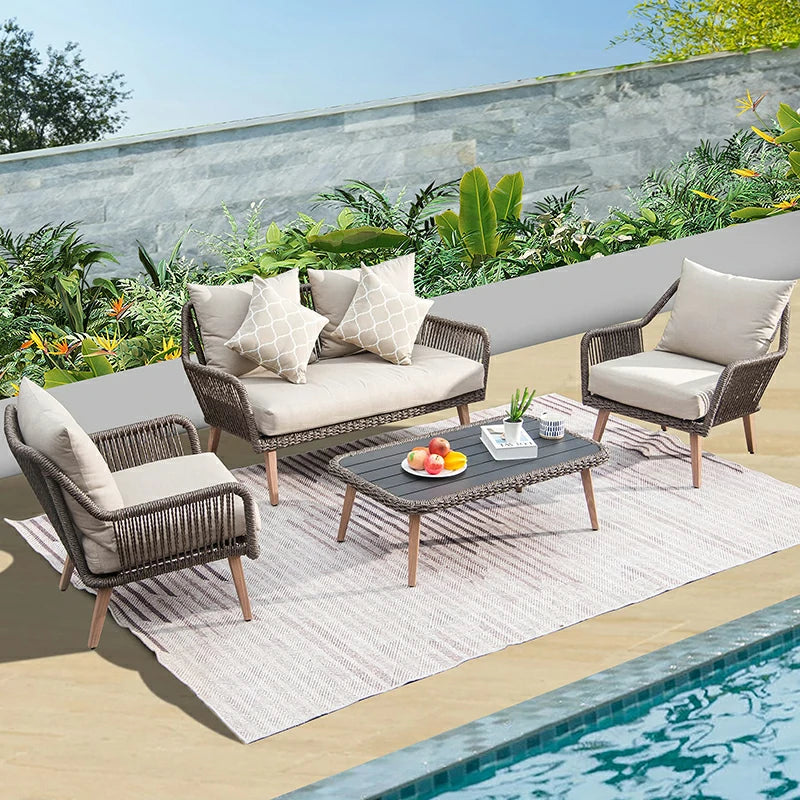 This product has no reviews yet.